El Salvador, Central America's smallest country, attracts a wide array of intrepid travelers who come to experience its vibrant culture and diverse outdoor activities. From its rich Maya history, to its volcanic beauty and generations-old artisan heritage, El Salvador provides plenty for travelers to explore.
El Salvador is incredibly easy to reach from the U.S. and offers everything from ecotourism to culinary adventures at a fraction of the price of more well-known Central American destinations. There are regular direct flights to El Salvador from major U.S. cities, including New York City, Washington, D.C., and Los Angeles, and there is no need to exchange money upon arrival, as the U.S. dollar is the national currency.
Here are five ways to make the most of a trip to El Salvador.
Kick back at the beach
There is no shortage of world-class beaches in El Salvador, with warm Pacific waters lapping on nearly 200 miles of coastline. Surfers flock to La Libertad for its renowned waves and international competitions. Those interested in learning to surf can find lessons for as low as $10. Along black sand beaches, travelers will find amazing seafood to enjoy while taking in magnificent ocean views.
Hike volcanoes and waterfalls
El Salvador is known as the "Land of Volcanoes" with 25 volcanoes visible to the naked eye. Many travelers combine a city tour of San Salvador with an easy volcano hike in El Boquerón National Park, just a short drive from the city. Local guides can navigate visitors up steeper volcanoes for half- and full-day trips. The country's tallest volcano is Santa Ana Volcano in Cerro Verde National Park northwest of San Salvador where hikers will find moderate to difficult trails with a stunning turquoise crater lake at the top.
Get caffeinated on a coffee tour
El Salvador's high altitude and tropical climate create the ideal conditions for growing coffee beans, and the country is known as one of the world's top regions for specialty coffee production. Chances are that you have enjoyed java that originated in the mountainous region of El Salvador. A tour of El Carmen Coffee Estate gives visitors a closer look at the coffee-making process and provides the chance to taste some of the best coffee on earth straight from the source.
Get crafty with an artisanal immersion
Several of El Salvador's small colonial towns are known for signature artisanal crafts that travelers can learn during their stay. Those that travel north from San Salvador to the quaint town of Suchitoto can make their way to the Arte Añil workshop and gallery to learn how to dye cloth with indigo as the Maya once did. Further north, the town of La Palma draws inspiration from the Maya to create the Arte Naíf drawing style. Visitors learn to paint with spontaneity without adhering to perfect proportions, creating bright and contrasting colored designs on locally harvested copinol seeds for a truly exotic souvenir.
Dig into the past with an archaeological site visit
Known as the "Pompeii of the Americas," the UNESCO World Heritage Site Joya de Ceren provides a fascinating look at an ancient farming community that was buried in ash from a nearby volcano. A visit to the site and the nearby pyramids at San Andrés educates travelers on the lives of Central America's original inhabitants who lived there as many as 1,000 years before Europeans arrived.
With easy flight options, low prices for world-class experiences, and the ability to hike a volcano in the morning and surf in the afternoon, it's not hard to see why El Salvador has become a hot destination for 2018.
Beyond the Liberty Bell: Exploring Western Philly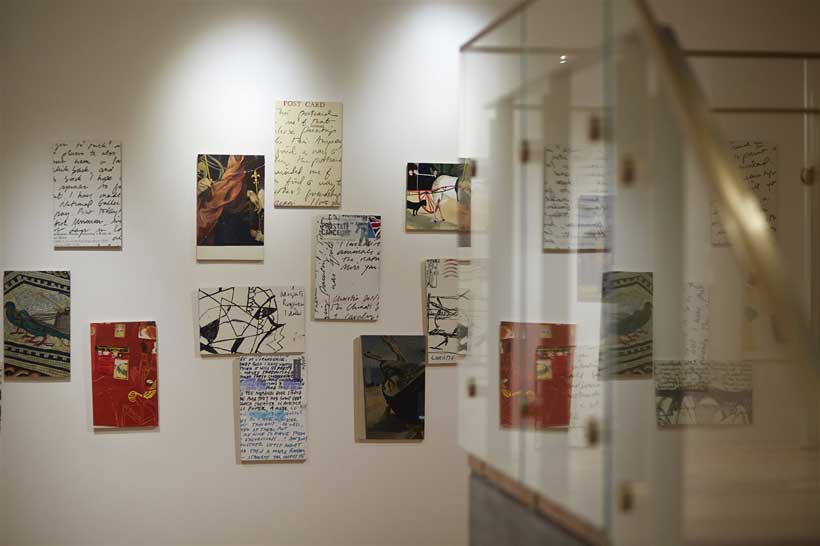 A visit to Philadelphia is sure to be steeped in American history and culture. It doesn't get more American than the Liberty Bell and Independence Hall, where the Founding Fathers signed the Declaration of Independence in 1776. And it doesn't get more authentically Philly than cheesesteaks at competing Geno's Steaks and Pat's King Of Steaks, and the oldest farmers market in the country, Reading Terminal Market. But, when you've been there, done that, what else can you explore?
Philadelphia neighborhoods beckon the savvy traveler who can, by slowing down, get a glimpse of what it's like to live here, to exhale and experience the heart and soul of a great American city. One neighborhood that's not on the radar of many travelers, but should be, is West Philadelphia, or West Philly as it is commonly known, with University City as its bustling heartbeat. Aptly named — the University of Pennsylvania and Drexel University are located here — the area buzzes with youthful exuberance. The diverse, worldwide student population brings the magic of different languages, dialects and customs to the area.
Strolling along the bustling sidewalks, visitors will find a foodie's dream with a vibrant street-food scene, high-end, locally owned restaurants and everything in between. Historic sites and museums are everywhere, with some pop culture icons as well, and the parks add a touch of green to the cobblestone and brick.
Here are some gems of West Philly not to be missed:
* The Penn Museum will take you back to ancient times in faraway places and other lands. You'll find jewelry from Ethiopia, Mayan sculptures, an Egyptian tomb, the Granite Sphinx of Ramses and new Middle East galleries. After you've seen the amazing American History of Philadelphia, the Penn Museum gives you the world.
* World Cafe Live is a multi-level venue devoted to music and good food. Take a seat upstairs at the chic Upstairs Live Cafe, where you can get late-night food and drinks along with an eclectic array of live music (they don't call it World Cafe Live for nothing!). Downstairs Live is a larger concert venue, hosting nationally known artists. It's also the home of WXPN radio, which broadcasts a show of the same name.
* The Study at University City is a local gem for guests who believe the right hotel can enhance and elevate an already wonderful trip into the stratosphere. This is not a cookie-cutter chain, but a boutique that features local artwork in an onsite gallery; hand-blown glass light fixtures (locally made); display cases with artifacts of the city's past; and its lobby, dubbed the Living Room, a vibrant and dynamic core of the hotel, a gathering place for guests to feel at home.
* Schuylkill River Trail meanders along some 30 miles of the Schuylkill river, and is a favorite of bicyclists, walkers, runners and families. Enjoy the green space along the riverfront, or use it as your way to and from the Philadelphia Museum of Art and other area attractions. If you really want to get your exercise and American history on, you can pick up the trail in West Philly and take it all the way to Valley Forge National Historical Park.
* The multitude of cuisines in the West Philly neighborhood is reflective of the diversity of the student population. A true foodie destination that's a bit off the beaten path, you'll find African, Middle Eastern, Mediterranean and Indian spots with daring fusions of flavors; upscale, chef-driven restaurants; and down-home Philly goodness. Highly recommended from the city's foodie community: Marigold Kitchen (its gin-marinated venison gets rave reviews), Aksum, which blends Mediterranean and North African cuisine; and Dock Street Brewing (Philly's first microbrewery) for all-American bar food, burgers and of course, beer.
For other insider tips on exploring West Philly, contact the knowledgeable staff at The Study at University City. They'll make sure you get the most out of your visit to the neighborhood.
The Bern Old Town: Shopping and cultural experiences of a special kind
The Bernese love laid-back, hour-long shopping trips – and will do so in any weather. Thanks to the longest weather-protected stretch of shopping promenade in Europe, this is in fact quite feasible. The arcades are admirably suited for a jaunty stroll among the historic city scenery.
It is in the Bernese Old Town in particular where one can be witness to the unique historical ambiance and combine shopping with a journey through time into the past.
The Kramgasse forms the centerpiece of the Bern Old Town. This alley was once Bern's busiest trade route for marketers and shopkeepers who loudly advertised and sold their goods here, and swapped the latest news. The six kilometer long series of arcades form a distinctive feature of the Old Town. The history of this arcade passage reaches back to the earliest city development (1191), and even then served to accommodate market stalls and businesses. Traders could thus trade and earn their living in any weather.
The Bernese also demonstrated their practical sense in putting the nether regions to good use. They built vaulted cellars under every house in order to be able to store their goods. Nowadays, entirely different treasures are hidden in these cellars. Descend the steep stone steps, and find yourself in a different world. The underground reveals trendy and traditional bars, clubs, theatres, cellar cinemas and special fashion shops. There's no other place that offers such historic settings for a shopping excursion!
Destination Langkawi: Beyond the Beaches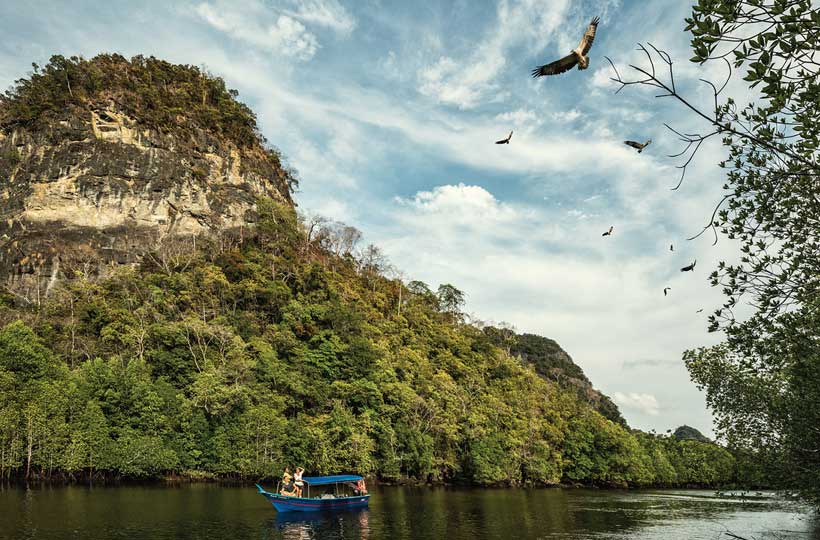 With 550-million years of geological history and generations of mythical folklore, there is always something new for guests of Four Seasons Resort Langkawi to uncover on the island.
A paradise of panoramas, the Langkawi archipelago is an amalgam of mangroves and mountains, rainforests and rivers, wildlife and waterfalls, legends and local charm, tidal flats and coral reefs, cliffs and caves. Whether appreciated from the vantage point of a bike, kayak, boat, cable car, sky-bridge or simply on foot, the islands' thrilling topography ensures a truly breathtaking backdrop for myriad magical and memorable encounters.
Water Worlds
Beyond the beaches, water sports and diving, Langkawi offers visitors rainforests, mangrove "sea forests," cascading waterfalls, hidden lakes and glistening paddy fields to explore.
Outdoor enthusiasts will be spoiled for choice.  The uninhabited islet of Pulau Langgun offers an exhilarating rainforest immersion and lush wilderness trek to the hidden sanctuary of Tasik Langgun, a large freshwater lake.  Build an appetite biking through paddy fields to Durian Perangin Waterfall – 14-tiers of clear cascading water – perfect for a refreshing dip and picnic.  Or visit the island's tallest waterfall, Temurun (30 metres or 98 feet), for another scenic natural swimming pool.
A mangrove kayak get guests unobtrusively close to the magic and mystery of forests that straddle land and sea. Traverse small, dense tributaries and follow the natural ebb and flow of this fascinating ecosystem to uncover hidden delights behind each corner. Alternatively, take a coastal kayak along the emerald seascapes of Langkawi's less explored eastern rim, and paddle through a 15 metre (49 foot) cave tunnel for an unforgettable swim in a salt-water lake.
Mineral and Mystical  
Steeped in geological heritage, Langkawi has some of the world's oldest and most intriguing naturally formed gems.  Shaped by plate tectonics, volcanic activity, ocean submersion and erosion, Langkawi's many rock formations have evolved over millennia into exciting natural habitats, many animated by fantastical folklores and legends.
Adrenalin seekers can heed the call of the ancient limestone cliffs for an afternoon of rock-climbing and abseiling within the Resort's grounds. Just a short distance away, the Langkawi Sky Bridge – suspended 700 metres (2,300 feet) above sea level and accessed via the world's steepest cable car – offers an up close experience of Malaysia's oldest rocks (the Machinchang Formation), not to mention far-reaching views extending to southern Thailand.
Fuel for the imagination, Langkawi's craggy coastline of hidden coves, sunken caves and majestic peaks is straight out of a fairytale and sets the scene for a magical adventure. The intriguing Gua Cerita (Cave of Legends) is the mythical home of a giant phoenix, a captive princess and a deadly giantess. Tasik Dayang Bunting (Lake of the Pregnant Lady) was formed when a huge limestone cave collapsed, resulting in a figure resembling a pregnant woman lying on her back. Locals believe that the lake, famed for the legend of celestial princess Mambang Sari, possesses mystical powers.
Back at the Resort, Spa devotees will be entranced by the element-based offerings at the Geo Spa, where the ancient healing energies of the Geopark meet bespoke natural treatments by ila.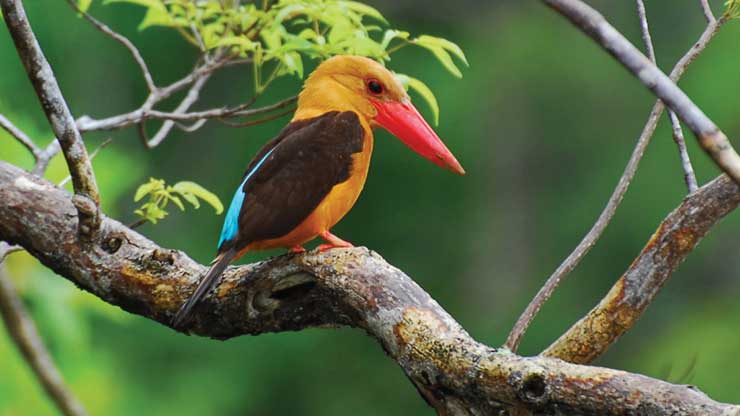 Wildlife and Local Life
A bird watcher's paradise – the open rainforest corridor, mist-covered Gunung Raya peak, and local village ponds provide the opportunity for ornithologists to tick a fair few flying friends off their must see list. Langkawi is home to approximately 200 species including: flower peckers, hills mynas, dollar birds, sun birds, eagles, woodpeckers, lesser whistling-ducks, little egrets, Chinese pond herons, striated swallows and the largest of them all, the great hornbill, measuring in at 1.3 metres (more than 4 feet).
Animal lovers will not want to miss the mangrove boat safari into the Kilim Karst Geoforest Park and its maze of meandering mangroves for exciting up-close encounters with majestic eagles and kites, mischievous macaques, fish that walk (mudskippers), colourful fiddler crabs, shy otters and sleeping bats.
Cultural connoisseurs will be enthralled by the Malaysian book village of Kampung Buku and the bucolic beauty of stilted wooden houses in local villages. A visit to the fishermen's village of Kuala Teriang enables visitors to quietly observe fisherfolk return with their day's catch, or sample delicious deep-fried banana fritters with local milk tea at wooden roadside stalls. Back at the Resort, relish local spices and ingredients during a Malay-cuisine cooking class – available as both adult and child-size experiences.