Report: CPEC offers enormous potential to Boost Pakistan Economy
With investments in road, railways and ports, the $60 billion China Pakistan Economic Corridor (CPEC) offers enormous potential for Pakistan to boost its economy, reduce poverty, spread benefits widely and help those likely to be affected by the new trade route, a new report says.
The report, entitled "The Web of Transport Corridors in South Asia", published by the Asian Development Bank, the United Kingdom's Department for International Development, the Japan International Cooperation Agency, and the World Bank, discusses several economic corridors including CPEC
"The largest economic gains from investing in transport corridors may arise from urbanization and job creation around this new infrastructure, rather than from many more vehicles using it", said one of the report's authors, World Bank economist Martin Melecky, who added: "not all corridor investments are equally successful in creating large economic surpluses that spread fairly throughout society."
The report notes that the many transport corridors proposed across Asia would cost trillions of dollars to implement, far exceeding the financing resources available. Hence, countries need to prioritize the most promising corridors that will deliver the expected transformative impacts for their economies and people. Engineering designs and geopolitical considerations could be important, but sound economic analysis is the key to designing truly successful corridors, the report argues.
The ability of large-scale transport investments to generate wider economic benefits depends on the population density in the areas they cross. Their capacity to spur structural transformation along the way depends on complementary factors around the transport corridors, such as the skills of the local population or restrictions on local land use. The new transport infrastructure must come with the means for people to take advantage of the improved connectivity right from the start.
"The upcoming Khyber Pass Economic Corridor project is a positive example, where trade facilitation and the development of local economic activities are explicitly integrated in the design of the project", said Illango Patchamuthu, World Bank Country Director for Pakistan.
The report reviews the international experience with economic corridors, from the Pacific Ocean Belt in Japan in the 1960s to high-speed train networks in Europe more recently. It also analyzes the impacts of the Golden Quadrilateral highway system in India and finds positive effects, including higher economic activity and better (non-farm) jobs for women. However, air pollution rose in parallel and gains in household consumption were not equally shared across connected districts.  Appraisal simulations for CPEC and the Kolkata-Dhaka corridor suggest that complementary measures are needed to improve local conditions that in turn will create formal jobs and generate tax revenues that could pay for corridor investments.
In light of the international evidence and specific analyses for South Asia, the report advocates for a more comprehensive design of corridor programs that actively manages tradeoffs and closes potential financing gaps in a sustainable manner.
The Case for Regionalism in a Post-Coronavirus World
The lingering COVID-19 scourge continues to devastate the global economy. Initial fears of an impending supply chain shock, arising from shuttered Chinese factories, have instead led to a moth-eaten global economy where rising supply is met with depreciating demand and vice versa. To make matter worse, COVID-19 relief funds – amounting to trillions of dollars in the West alone – have ended up benefiting the rich instead of the poor. Micro, Small, and Medium Enterprises (MSMEs), which were ostensibly prioritised for pandemic relief, are now bankrupting in their thousands each month.
The inevitable social backlash, as seen in riots and wantons acts of thuggery throughout the United States, was long anticipated by various studies. It will spread worldwide as economies wilt. In fact, COVID-19 has merely acted as an accelerant – and not the cause – ofour foundering global economy. Even fears over a "second wave" will not prevent mass demonstrations, riots and socioeconomic paralyses in our quixotic "future-proof" cities that are already trembling with the rage of many.
The "Great Reset" anticipated by the World Economic Forum (WEF) seems as certain as its myriad failed forecasts and panaceas. The "global governance" it desperately touts smacks of a Soviet Union with a Techno-Potemkin facade. Many who had lived behind the Iron Curtain may not feel too nostalgic about the long queues, restricted movements, pervasive surveillance and the Orwellian censoring of free speech that has returned behindthe stalking horse of a pandemic.
Governments grappling for solutions will sooner or later realize that globalization is a construct that failed. Part of the problem lies with questions over "who calls the shots" and "where are they called from"? It ignores the general caution of Maslow's Hammer where conditioned biases lead to Sisyphean problem-solving through the same faulty framework.
Proponents of "global governance" face another problem: Every governance structure needs a functioning centre. Nations and supranational blocs (e.g. Brussels/EU) have capitals. Global governance, which remains a concept, has nothing of the sort. Its centre floats freely in the exclusivist ether of the transnational capitalist class (TCC) – pulled only by the fluidic forces of concentrated capital. Technocrats can be appointed to front TCC policies and organizations in order to serve their interests. At present rates, wealth fractionation will exacerbate further, straining societies in desperate need of socioeconomic stability.
Supply Chains and Governments
COVID-19 has exposed the myopia and fragility underlying our worldwide supply chains. Take the global healthcare ecosystem for instance. When COVID-19 struck, India – a traditional pharmaceutical powerhouse– was sourcing 70% of its active pharmaceutical ingredient (API) imports worth $2.4 billion from China. The figures appear worse for the US. According to a recent CFR blog, about 97% of all antibiotics in the US were sourced from China, on top of 80% of APIs used in local drug production. To make matters worse, both the US and India are engaged in a serious geopolitical logjam with China. Imagine the consequences of a full-scale trade war?
The levers of global supply chains are in the hands of the TCC rather than with governments. This is a direct consequence of widening global income gaps and a rapidly shrinking middle class. There is a very pecuniary reason why many billionaires are philanthropists who routinely muscle into traditional areas of taxpayer-funded social provisions such as healthcare, education and poverty alleviation. The source, means of productions and supply chains are controlled by and arbitrated between them. Globalization has produced a rigged market.
In the meantime, people all over the world, sans malcontents in need of a revolution, are bracing themselves for tough times ahead. If governments can trim themselves down through a right mix of priorities, citizens may likewise concede to tightening their belts over the near future. Sub-contracting an army of Internet censors and thought commissars is not a social priority; the provision of healthcare, education, jobs certainly is! Many jobs will inevitably be lost during this decade. However, the years ahead can be a real reset period where workers can be retrained for the industries of tomorrow.
The foremost order of business therefore should be in ensuring the integrity of critical supply chains. Elected officials cannot play dice with basic necessities like food, medicines, clothing, public transportation and the assorted nuts and bolts of daily societal functions. A repeat of faulty personal protection equipment (PPE) that swamped the world in the aftermath of the COVID-19 outbreak must be avoided. Supply chains should be shorter, less prone to exogenous risks and must be dictated by long-term strategic imperatives rather than economics. (For a rough analogy, it can be broadly argued that the Soviet Union had prevailed over Nazi Germany in WWII partly because its supply chains were internally-sourced for the most part).
If critical supplies cannot be sourced internally, they should be acquired from the "near-abroads" i.e. within the region. This in turn will promote regional stability in a highly-anticipated VUCA decade (2020-2030).†
The Role of Quadruple Helix Regionalism
Public policies should be re-modelled for its original purpose – to serve the public! For far too long, the rhetoric here has been drifting perilously away from reality. When it is not aggravating income inequality, globalization has exposed nations to exogenous risks at the expense of regional synergies. The COVID-19 saga, along with ham-fisted lockdowns, is one unintended consequence. The provision of basic necessities during this period became a government responsibility. Knee-jerk responses, without the benefit of pre-emptive risk foresight, lead to systemic socioeconomic etiolation.
To prevent contretemps like these in future, an alternate governance model is badly needed. It should include the citizen as a stakeholder in the national and regional policy processes. This can be effectuated through a net-centric quadruple helix model as shown in the figure below.
Governance Transition: Traditional-National vs Citizen-Technocrat Regional Models
With the citizen as an equal stakeholder along with the public and private sectors as well as the academia, policy formation and societal risks becomes a shared responsibility. Crowdsourced Delphi (E-Delphi) and foresight can be used to refine and execute publicly-generated ideas for a variety of national and regional needs.
Sooner or later, intelligence gathered for any quadruple helix-based issue within the PESTLE spectrum would necessitate the introduction of Big Data Analytics (BDA). Rising levels of governance-related complexities is inevitable but need not necessarily lead to runaway cul-de-sacs that typify the current global order. (Most global think tanks, for example, lack blogs or expert columns to tap into ideas from the public domain).
Various scalable governance models towards this end have already been conceptualized in anticipation of this VUCA decade. The author himself had formulated one for his doctoral thesis. Researchers linked to the Finland Futures Research Centre and Lithuania's Kazimieras Simonavicius University have been working on regional innovation models underpinned by Big Data and foresight.
At the end of the day, the ideas are there in the public domain to see us through this turbulent decade. The public is there to generate those ideas and experts are available to refine and execute appropriate policies. Because of the need for scalability, next-gen governance models should be people- and region-centric.
Regions like Scandinavia and the Baltics (which the author collectively calls "SCANBALT") and the Association of Southeast Asian Nations (ASEAN) – which had weathered the COVID-19 crisis remarkably well – are arguably better poised to handle the varied challenges ahead. The circumstances in various regions naturally differ. While SCANBALT has an enviable level of cultural cohesiveness and technological know-how, ASEAN can be the beneficiary of industries moving out of China. Eastern European nations may likely seek a sub-regional compact in order to avoid the discombobulations of its Western counterparts in the European Union.
But will governments, ossified by age-old bureaucratic traditions, be willing to tap into the synergies of people-centric regionalism?
†Maavak, M. (2021). Horizon 2020-2030: Will Emerging Risks Unravel our Global Systems? Accepted for publication. Salus Journal, Issue 1 2021.
Covid-19 and Implications on India's Savings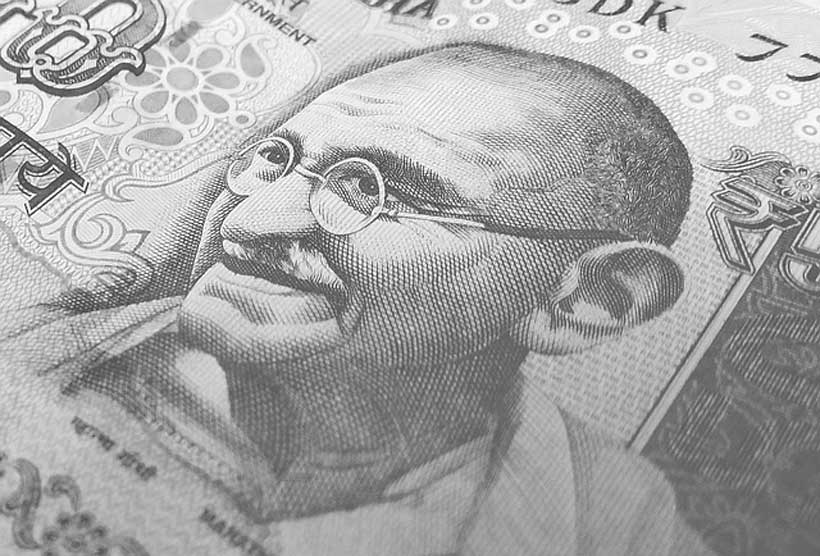 India has announced its new industrial policy in the year 1991, but Indians never deviate from their traditional character of saving their money in various ways. For example – children are trained to save through saving boxes as a habit. Most of the people who belongs to middle class invest their money in chit funds, postal savings and bank saving accounts, employee's provident funds, equity market and bonds. Though the LIC credibility has gone down very badly by the policies of the Modi's government, still Indians believes even today the LIC policies more than the government. The new industrial policy in 1991 was about to privatize the sick public sectors, liberalize the economy for fresh investments and finally to face the challenges of globalization. This was the idea behind the new policy.
However, it was well clear during that time global economic environment was also one of the reasons for India to announce the new Industrial Policy in 1991. During that time India had sever foreign exchange crisis due to the Iraq war. Indian expatriates in the Gulf region were forced to vacate their jobs. This caused fast dry in our forex reserve and struggled to face the import for the following month.
The present scenario reflect what happened before, and is still caused by the Covid-19 pandemic. Indians working abroad are made to leave their jobs including US, Europe, South East Asia and Gulf region. People in these places who cannot sustain their job anymore like to be back in India. Indian government also through various ways, is bringing the stranded Indians back home. We all know that the growth is completely down. Expatriates sending money to India is also now declining fast. However, now we have comfortable forex reserve of US$ 513.25 billion as on 10thJuly 2020. So we need not panic and also the present scenario cannot be compared with the 90s.
However, the mass exodus of Indians from the Gulf will be one of our great worries if the situation will not change in the next six months. Especially in the Southern states these money was invested and saved in various ways to help the growth of the local economy. The present unexpected crisis due to the pandemic will be gradually responsible for halting the flow of money from the Gulf. Thus can cause damage in regular savings and spending for the Indians. Let us analyze how the Covid-19 crisis is going to have an impact on India's savings.
Remittance from the Gulf region
The recent report of the Ministry of Overseas Indian Affairs states that India receives remittance from approximately more than 35 million members of the Indian diaspora living abroad. Moreover, India retained its position as the world's top recipient of remittance. In 2018 India received $79 billion as remittance from the India's expatriates (Economic Times).
The Indian community in the Gulf region alone annually contributes around 53.5 % of the total remittance to India (factly.in). In the year 2016 India received $62.70 billion, and in 2017 $68.968 billion from the Indians abroad. The high remittance from top three countries during the year 2017 are the UAE $13.823 billion, US $11.715 and Saudi Arabia $11.239 respectively. Apart from these countries remittance flow from Kuwait is also impressive. In the year 2017 India received $3.016 billion, and in 2018 $4.8 billion from the Indian expatriates in Kuwait.
Interestingly 19% of the total inward remittance to India goes to Kerala (factly.in). So it would be understood that if remittance stopped sending money then obviously the implications naturally would severe for the receiving states. The recently proposed legislation to curb Indians in Kuwait is a worrisome matter. The Kuwait Government's decision to "limiting the number of Indians not to exceed more than 15% of the total expatriate population" is sure to have an impact on India especially the state of Kerala. Already India is facing an unemployment rate mounting to the highest in 45 years. Jobless growth is not at all good for a country like India having huge population. The Modi administration should take this clarion call now. India should use our special diplomatic relationship with the Kuwait to sort out this emerging matter which is going to affect a number of Indian expatriates living and working in Kuwait. It is the right time to articulate diplomacy to keep India's interest in the issue of Kuwait's new legislation curbing Indians in the job market.
India's savings and economy
Indian households contribute to about 60 per cent of the country's savings. Auditor Gurumurthy says, "Saving culture is unique and a habit for Indians" (Business Line). Further, he says, "India's growth will come from domestic savings" (The New Indian Express). Though we have differences of opinion about this statement, but it is true that Indians save more. It is clear that Indians never work to celebrate the weekends.
At the same time India's savings plunges to 15 year low due to the slowing economy (Economic Times). It is true that the slowdown in the Indian economy is also one of the reasons for the fall in savings. But the covid-19 issue has also halted the consumers as not to spend more or save. This is because an uncertainty glooms all over the world since January 2020. Hence, everyone is determined to run their families more cautiously than the pre-covid-19 times.
However, experts also agree that "The Covid-19 uncertainty, causing rise in forced savings and slow spending" (The wire). Many of us now have turned blindly to increase our health insurance is a well-known fact. Well, this is the need of the hour. No one can deny it. At the same time the ordinary people have to spend cautiously. This is because the lockdown causes halt in job creation. Factories are closed. Moreover, cuts in salaries and specific focus for health care related consumption which is actually new to our society. All the above said factors impacted on India's savings and consumption activities. RBI study reveals that the Covid-19 related hardships made people to borrow more. If this has been the scenario, then obviously it will affect the normal Indian's life and there will be nothing to save for the ordinary people.
Conclusion
It is vital clear that the Covid-19 issue has a deep impact on India's ordinary people's savings. Until the people experience normal life again, there will be no way to save money. Health expert's opinions are contradicting. Even the WHO could not give a clear picture about when the normal life will resume. At this juncture savings in India will decline further. People don't have money to save. If the present situation prevails for another six months then people will be forced to take their savings to buy essential goods for their survival. This is quite natural. Covid-19 has made it a hard time for ordinary people to take extraordinary risks for their survival. It means the pandemic causes huge implications on ordinary Indian lives and their savings.
Pandemic Recovery: The Re-Hatching of Economy
Re-hatching needs new eggs; when was the best time to create national upskilling models and quadrupling exportability and nest eggs? When was the best time to mobilize national gatekeepers of trade and commerce on rethinking of trade-groups to focus on showcasing and discovering of hidden grassroots talents over blind globalization? When was the best time to "digitize" the nation…it was a decade ago. When was the best time to "design"…productivity, it was also decade ago. We need new eggs.
Some harsh questions; nation by nation depending on the level of crisis on economic fronts, are cities and national regions ready for national mobilization of entrepreneurialism? Are national Associations and Chambers in agreement on upskilling small medium enterprises? Is there a national agenda to quadruple innovative excellence and exportability? How simultaneous synchronization uplifts upskilling and reskilling of 1000 to 100,000 SME on a fast track basis? How can Roundtable discussions LIVE streamed to 100,000 stakeholders within a nation instantly create a national umbrella? How will Mobilization of Entrepreneurialism across a region or nation and uplifts the SME base?
Why understanding of pandemic landscape by Public Sectors of the world so critically essential?
Why nation-by-nation, upskilling of governments and institutional bodies is far more important?
Why digital platforms on upskilling will solve such serious deficiencies on fast track basis?
The hatching also needs a nest; 50% downtown of the world may not survive, 50% of tall office towers may go empty, 50% of office workers may work remote, 50% downtown retail shops may not survive, 50% economies may lose a decade to recover, 50% small medium businesses may go bankrupt…50% nations are in serious difficulties…
Let us say we do not have a proper nest and problems may linger many years…
More harsh questions; when the last open national debate on Futurism is Workless? What was mobilization activated on creating national programs on critical thinking, complex problem solving? How global age understanding of global collaborations, dealing with diversity, tolerance installed in Public Sectors? These simple notions backed by global technologies and now fully endorsed by Covid-19 as the only working model for going forward. Deeper study required by all corner office holders of Public Private Sectors of the world as downtown go dim and suburbia re-shines.
The re-hatching; there is "No" time to waste on any justification; no time to complain as it is a sign of incompetence, now is the time of action and solid competencies. Deploy digitization of Top national trade Associations, Chambers of Commerce to upgrade to excellent digital platforms so that their entire membership can skate nationally, and globally highlighting their goods and services. Apply "National Mobilization of Entrepreneurialism Protocols" This is a global age revolution based on entrepreneurial mobilization… study Pentiana Project. There are special sets of skills required to uplift midsize business economy during pandemic recovery. Study deeply. Solutions already spread around the world. National leadership on such call is missing. Study more on Google
The new flying paths; why digitization of economies still such a nightmare after a decade for almost free technologies available in abundance; because today, any open discussion in any major department anywhere in the world immediately exposes some 50% redundancy of surrounding staff and 50% incompetency to deal with the required challenges. Everyone is scared to talk about anything to activate any change, if digital absolutely frightened to talk about 'upskilling' for fears of being exposed, staying 'Mum' is the word, hide under the desk and appear busy in deep silence. Welcome to the reality check and get ready for the march of billion workers.
The flight of the billion; next item on the global pandemic agenda is to cope with billion jobless, workless, officeless,, masked and unmasked working citizenry marching on main boulevards of the big and small cities of the world as national leaderships across some 200 nations of the world have limited time to get ready. The disconnected, debased and unemployed are looking for something more than a press conference or a well-rehearsed teleprompter show; they are not concerned for being locked-in but rather angry for locked-out of any grassroots prosperity. They already know the economic limitations and level of performance of their own local governments and therefore seeking hardcore intelligent, workable, honest answers with long-term plans of the future.
They are coming out in disappointments, wrapped in anger, but more about themselves for letting their skills and crafts miss the boats, their degrees and experiences now not trade-able, their burden of debt, guilt and sorrows unbearable, some fought health crisis, some survived body bags, lingering in sadness, seeking truth and answers, they wander the world remotely. The time has also come to embrace upskilling and uplifting of women entrepreneurs all across the world, as they are the other missing wheel of the national economy. Follow the trail of silence on such matters.
On re-hatching economy, the displaced have real issues and they need real help. They know charities will not last; real deployments of solutions and real mobilization of methodologies are the only long-term answers.
They need answers and not riot gears,
They need truth and not theatrics.
They need grassroots prosperity and not hologramic economies
They are re-hatching and now need brand-new thinking and new style leaderships
The rest is easy.