How to stop terrorism: EU measures explained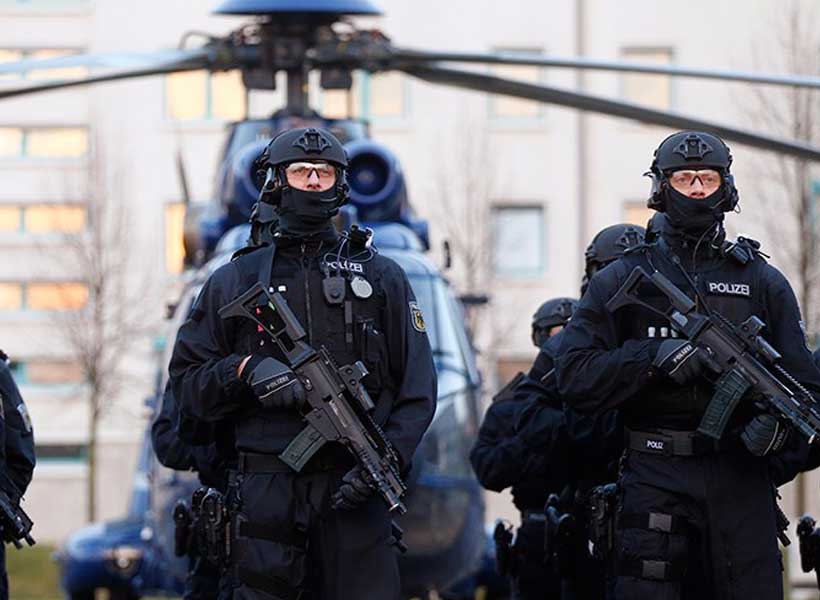 Stopping terrorism requires tackling issues such as foreign fighters, border controls and cutting off funds. Learn about the EU's counter terrorism policies.
Security is a major concern for Europeans: the vast majority (80%) want the EU to do more to fight terrorism. However, European policy makers also realise that terrorism has no borders.
EU measures to prevent new attacks run from more thorough checks at Europe's borders, to better police and judicial cooperation on tracing suspects and pursuing perpetrators, cutting the financing of terrorism, tackling organised crime, addressing radicalisation and others.
Improving  border controls
In order to safeguard security within the Schengen zone, systematic checks at the EU's external borders on all people entering the EU – including EU citizens – were introduced in April 2017.
To record the movements of non-EU citizens across the Schengen area and speed up controls, a new entry and exit registration system was agreed by Parliament and EU ministers on 30 November 2017. These new external border controls are expected to become fully functional by 2020 at the latest.
Stopping foreign terrorist fighters
At least 7,800 Europeans from 24 countries are believed to have travelled to conflict areas in Syria and Iraq to join jihadist terrorist groups, according to Europol. Although there is a decrease in travel, the number of returning foreign fighters is expected to rise if Islamic State is defeated militarily or collapses.
In order to criminalise acts such as undertaking training or travelling for terrorist purposes, as well as organising or facilitating such travel, Europe put in place  EU-wide legislation on terrorism that, together with new controls at the external borders, will help to tackle the foreign fighter phenomenon.
Making use of air passenger data
Airlines operating flights to and from the EU are  obliged to hand national authorities the data of their passengers such as names, travel dates, itinerary and payment method.
This so-called PNR data  is used to prevent, detect, investigate and prosecute terrorist offences and serious crimes. Negotiations took more than five years and Parliament insisted on safeguards for sensitive data (revealing racial origin, religion, political opinion, health or sexual orientation) and data protection.
Stepping up the exchange of information
The man who carried out the Berlin Christmas market attack used multiple identities to evade border and law enforcement authorities. This, and other similar cases, show the importance of effective information sharing between different authorities (law enforcement, judicial, intelligence) in EU countries.
The EU already has many databases and information systems for border management and internal security. The Parliament is currently focusing on rules that will enable the interoperability of the databases and allow for the simultaneous consultation of the different systems.
Europol, the EU's police agency, supports the exchange of information between national police authorities as the EU criminal information hub. In May 2016 the Parliament agreed to give more powers to Europol  to step up the fight against terrorism as well as to set up specialised units such as the European counter terrorism centre, which was launched on 25 January 2016.
Tackling the financing of terrorism
An effective measure to stop terrorists is to cut their sources of revenue and disrupt logistics. The Parliament wants EU countries to track suspicious financial transactions and charities and also look into the trafficking of oil, cigarettes, gold, gems and works of art.
MEPs have completed the latest update of the EU's anti-money laundering directive, which tightens the rules on virtual currency platforms and anonymous prepaid cards.
MEPs also managed to secure additional resources in the EU's 2018 budget to better fight terrorism and organised crime. The European Commission recently set up a blockchain observatory in response to Parliament calls to monitor virtual currencies, such as Bitcoin, to prevent them being used to finance terrorism.
Reducing access to dangerous weapons
The EU does everything possible to prevent dangerous weapons falling into the hands of the wrong people. The revised firearms directive closed legal loopholes that allowed terrorists to use reconverted weapons, for example in the Paris 2015 attacks. It requires EU countries to have a proper monitoring system, while keeping exemptions for hunters, museums and collectors.
Parliament is also pushing for better control of arms exports  and an embargo on arms exports to Saudi Arabia.
Preventing radicalisation
Most of the terrorist attacks in Europe were perpetrated by home-grown terrorists. Parliament therefore proposed measures to fight radicalisation and extremism in prisons and online by making use of education and social inclusion.
The EU's added value
The EU level is the main forum for cooperation between member states in the fight against terrorism, even though counter-terrorism policies are to a large extent the responsability of countries..
MEPs decide on a par with EU ministers on major EU counter-terrorism laws. Traditionally, Parliament makes sure fundamental rights and data protection are respected.
The EU's counter-terrorism strategy is based on four strands: prevent, protect, pursue and respond. The current framework that the European Commission follows in its proposals is the European Agenda on Security 2015-2020, which aims to facilitate cooperation between EU countries in the fight against terrorism, organised crime and cybercrime.
In recent years there have been many EU policies on counter-terrorism and it involves many people, organisations and strategies. The Parliament set up a special committee  to suggest ways to improve the efficiency and effectiveness of the EU's response to terrorism.
Where is Our Sovereignty?
In the name of anti-terrorism, the Justice Department of U.S.A has urged its acquisition of all modes of powers since the birth of our country.  Following are some fundamental considerations.
Why, at all, do our civil rights have to be sacrificed in order to protect (so called) us from terrorists by this outside force, called as hegemony? Why even has U.S. taken the responsibility on interfering in Pakistan's (and the worlds) internal matters as that of security? The argument is whether security is more crucial than our liberty. We are told that the Justice Department requires these powers in order to make us secure.  But the central question goes deeper – will the sacrifice of our liberty actually make us safer, for we accept their dominance and let them interfere in our matters, why?
Can we be made absolutely safe by U.S.'s interference in our security matters? No. Anyone with two brain cells to rub together realizes this. The War on Terrorism, occurring in Pakistan, will not be won, as this war is a political act, done by politicians for political reasons. We had a war on poverty, and lost. We had a war on drugs, and lost. These kinds of wars are not about resolving issues, they are about appearing to resolve issues.
The biggest blind liberty we openly give to The U.S. is the power to name anyone amongst us as a terrorist or a supporter of terrorism, without any proof or any judicial review of the claim; we trust American leaders to name someone a terrorist or a devotee of terrorism only for the reason of protecting from terrorists. They do this in secret, on the basis of whatever information or sources they characterize, and with no one ever able to review their decision.
Once they have determined that someone is a terrorist or a supporter of terrorism (remember no testimony required), they assert (or want) the right to detain indefinitely, and in clandestine.  That is, should they decide you are a terrorist or a supporter of terrorism; they get to secretly arrest you and hold you as long as they want without anyone knowing why or where.  No court is able to review this situation. Where is our sovereignty at this point?
The above, of course, has to do with the eavesdropping they want to do, or their ability to come into our homes without a warrant and copy our hard drive, and make it possible to copy all the keystrokes we make and harass us for whatever petty grievance they hold.
Now ask yourself, how does their interference in our matters of security make us safe from terrorists?  How does their power to name someone a terrorist or a supporter of terrorists, without judicial review, make us safer? Such a power only makes the judgments, of those who hold this power, safe from any abuse of that power. How the power to search and arrest without warrant make us safer? For it threatens not the terrorists, but our sovereignty.
Nuclear Terrorism and Pakistan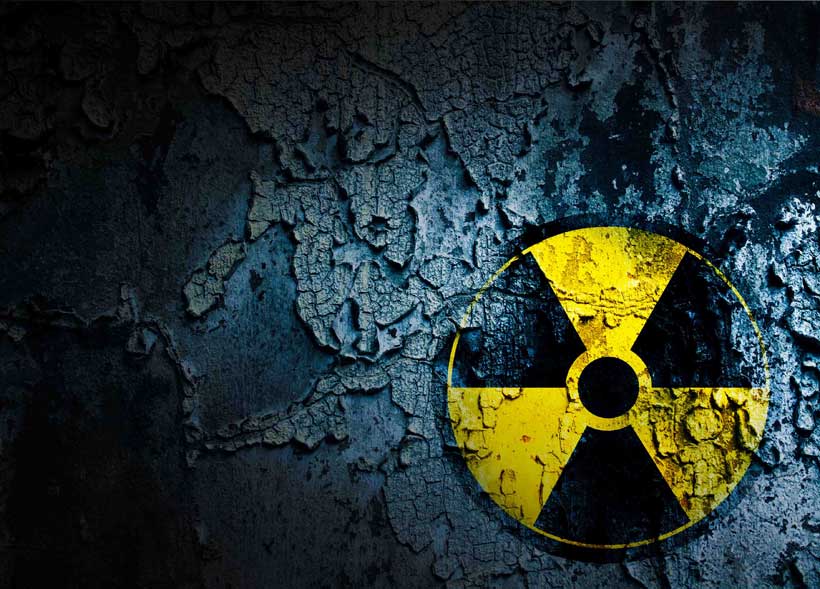 Nuclear terrorism is a potential threat to the world security. According to the EU representative terrorists can get access to nuclear and radioactive materials and they can use it to terrorize the world. Nuclear security expert Mathew Bunn argues that "An act of nuclear terrorism would likely put an end to the growth and spread of nuclear energy."After 9/11 the world has observed that al-Qaida wanted to get nuclear weapons. In case terrorists acquire nuclear materials, they would use it for the production of a dirty bomb. A dirty bomb is not like a nuclear bomb. A nuclear bomb spreads radiation over hundreds of square while; nuclear bomb could destroy only over a few square miles. A dirty bomb would not kill more people than an ordinary bomb. It will not create massive destruction, but it will cause the psychological terror which will lead to a panic situation which is more devastating. The world has not experienced of any act of nuclear terrorism, but terrorists expressed their desires to gain nuclear weapons. The IAEA has observed thousands of incidents of lost, left and unauthorized control of nuclear materials and such materials can go into the wrong hands.
After 9/11 terrorism generated negative perceptions about the nuclear security of Pakistan. Often western community pressurizes Pakistan that its nuclear weapons can go into the wrong hands due to the terrorism in it.  The fact is that Pakistan has faced many terrorist attacks, but not any attack towards its nuclear installation facility and radiation has been occurred. Mostly, nations obtain nuclear weapons for the international prestige, but Pakistan is one of those states which obtained nuclear capability to defend itself from India which has supremacy in conventional weapons. It played a leading role in the efforts of nuclear security since inception of its nuclear weapons. The result is that no single incident of theft and sabotage has been recorded in Pakistan.
Pakistan is a very responsible state and it has taken foolproof measures to defend the its nuclear installations and nuclear materials against any terrorist threats. Pakistan is not the member of the nonproliferation(NPT), Comprehensive Test-Ban Treaty (CTBT) and Fissile material cut off treaty (FMCT) because India has not signed them. If Pakistan signs these treaties and India does not, it would raise asymmetry between both rival states of South Asia. Pakistan's nuclear non-proliferation policy is based on principles as per the NPT norms, although ithas not signed it. Pakistan had also proposed to make South Asia a nuclear free zone in 1970 and 80s, but India did not accept that.
However, Pakistan is a strong supporter of non-proliferation, nuclear safety and security. In this context, it is the signatory of a number of regimes. Pakistan has established the its Nuclear Regulatory authority (PNRA) since22 January, 2001 under the obligations of the International Atomic Energy Agency (IAEA). The PNRA works under the IAEA advisory group on nuclear security and it is constantly improving and re-evaluating nuclear security architecture. Pakistan has ratified the 2005 amendment to the physical protection convention for the physical security of nuclear materials. When Obama announced nuclear security summit in 2009,Pakistan welcomed it. It has not only attended all nuclear security summits, but proved with its multiple nuclear security measures that it is a responsible nuclear state. Pakistan's nuclear devices are kept unassembled with the Permissive Action Links (PALs) to prevent the unauthorized control and detonation of nuclear weapons. Different US policy makers and Obama have stated that "we have confidence that the Pakistani military is equipped to prevent extremists from getting an access to the nuclear materials."
The dilemma, however is that some major powers favour India due to their geopolitical interests, despite India's low score in nuclear security than Pakistan, as is evident from the reports prepared by the Nuclear Threat Initiative (NTI).The US has always favoured India for the membership of the NSG ignoring Pakistan request to become a member of the NSG, despite that it has taken more steps than India to ensure nuclear safety and security. It is following United Nations Security Council Resolution (UNSCR) 1540(which is about the prevention of proliferation of Weapons of Mass Destruction (WMDS) and it is the first state which has submitted its report to the UN.
The report explains the measures taken by Pakistan to ensure radiological security and control of sensitive materials and WMDs transfer. Although Pakistan has suffered a lot due to terrorism, but its nuclear security measures are strong and appreciable. Recently, IAEA director visited Pakistan and appreciated its efforts in nuclear safety and security. In view of Pakistan's successful war against terrorism, its success in eliminating terrorism in the country, and strong measures that it has taken to secure its nuclear installations and materials, their should be no doubt left about the safety Pakistan's nuclear materials.
U.S. lead the War on Terror and the Afghan Peace
The region known today as Afghanistan has been subjugated to a series of warfare since the soviet occupation, till date, including the United States led NATO's  is on in full swing. Afghanistan shares its borders with multiple countries, including Pakistan. The unrest in Afghanistan has been a major cause of instability of the region, including the spread of terrorism in the neighbouring countries, particularly along the Afghanistan-Pakistan border. The people of these areas known by the ethnicity of "Pashtuns" have been the major effected population of the unrest. From training those to become the U.S. backed "mujahideen" against the former USSR to unleashing the war on terror against them when they started to retaliate, Pashtuns are the sufferers.
The purpose of the mention of this scenario basically highlights the fact that the people of Pakistan and Afghanistan- the Pashtuns- have witnessed avery prolong war. This is a war that is neither the creation of their own, nor concerns them directly. It is a war with no clear end, with no particular benefit and it is only hurting the people. In fact, this long war has brought miseries to the people of Afghanistan and the region, that now must end.
The insurgencies in Afghanistan have resulted in the worsening of security situations in Pakistan, as is evident through the course of history. Finally, these insurgencies took the shape of   suicide bombings to widespread terror attacks that resulted in large scale life and property losses. In Pakistan the the spill over of terrorism from Afghanistan has been rooted out successfully with the success of the  "Zarb-e-Azb" and the ongoing operation "Rad-UL-Fassad. Although Pakistan has achieved this grand success after giving immense human sacrifices and suffering heavy economic losses.
The recently announced US Strategy / Policy on Afghanistan is also going to have a significant effect on the future regional developments. The salient points of president Trump's Afghan Policy announced in 2017 can be summarized under six main headings:
1.Troop Levels: Pentagon authorized to ramp up troop numbers, who will be engaged in counterterrorism and training activities.
2.Military Autonomy: Military commander were delegated authority to act in real time and expand the US operations to target terrorists and criminal networks in Afghanistan.
3.Open-ended: No fixed timelines given for completion of the mission in Afghanistan.
4.Fighting Enemies: But Not Nation-building. Victory in Afghanistan will mean "attacking our enemies" and "obliterating" the Islamic State group. Vowed to crush al-Qaeda, prevent the Taliban from taking over the country, and stop terror attacks against Americans. US will continue to work with the Afghan government, "however, US commitment is not unlimited, and support is not a blank cheque" and the US would not engage in "nation-building".
5.Pakistan Bashing: The US "can no longer be silent" about alleged terrorist safe havens in Pakistan. Trump  alleged that Pakistan often gives sanctuary to "agents of chaos, violence and terror", the Taliban and other groups who pose a threat to the region and beyond.
6.Enhanced Indian Role: India to help more in Afghanistan, especially in the areas of economic assistance and development.
These stated interests call for a continued, ongoing unrest in the region. While the U.S. does not realize its own failings in Afghanistan, to cover up its own failures it asks Pakistan to "DO MORE". In this context, it should be realized by the US and its other allies that Pakistan has already played a major part in the war on terror by defeating terrorism in its border regions with Afghanistan and elsewhere in the country by giving sacrifices much more than what the US and NATO forces have suffered from. Therefore it is the US who has to review its policies in Afghanistan and find a solution of the conflict there to bring peace to the region.
The United States Government should now realize that the people of Afghanistan and Pakistan have suffered too much from the war on terror and its backlash in the form of terrorist incidents. Especially Afghanistan people who have suffered since last 40 years want relief and peaceful conditions to resettle in their houses. The region also wants peace to focus on its economic development and welfare of its people.It is therefore better that the US initiates peace talks with the Taliban along with other Afghan groups to agree on a formula of US withdrawal from Afghanistan and holding free and fair elections in Afghan to form a government that is acceptable to all Afghans. This is the only way to end the war and bring peace in the region, so that the people of this region could also lead a normal life, like the people of other regions.