Global energy demand grew by 2.1% in 2017- carbon emissions rose for the first time since 2014
Global energy demand rose by 2.1% in 2017, more than twice the previous year's rate, boosted by strong global economic growth, with oil, gas and coal meeting most of the increase in demand for energy, and renewables seeing impressive gains.
Over 70% of global energy demand growth was met by oil, natural gas and coal, while renewables accounted for almost all of the rest. Improvements in energy efficiency slowed down last year. As a result of these trends, global energy-related carbon dioxide emissions increased by 1.4% in 2017, after three years of remaining flat.
But carbon emissions, which reached a historical high of 32.5 gigatonnes in 2017, did not rise everywhere. While most major economies saw a rise, others – the United States, the United Kingdom, Mexico and Japan – experienced declines. The biggest drop in emissions came from the United States, driven by higher renewables deployment.
These findings are part of the International Energy Agency's newest resource – the Global Energy and CO2 Status Report, 2017 – released online today, which provides an up-to-date snapshot of recent trends and developments across all fuels.
"The robust global economy pushed up energy demand last year, which was mostly met by fossil fuels, while renewables made impressive strides," said Dr Fatih Birol, the IEA's Executive Director. "The significant growth in global energy-related carbon dioxide emissions in 2017 tells us that current efforts to combat climate change are far from sufficient. For example, there has been a dramatic slowdown in the rate of improvement in global energy efficiency as policy makers have put less focus in this area."
Other key findings of the report for 2017 include:
– Oil demand grew by 1.6%, more than twice the average annual rate seen over the past decade, driven by the transport sector (in particular a growing share of SUVs and trucks in major economies) as well as rising petrochemical demand.
– Natural gas consumption grew 3%, the most of all fossil fuels, with China alone accounting for nearly a third of this growth, and the buildings and industry sectors contributing to 80% of the increase in global demand.
– Coal demand rose about 1%, reversing declines over the previous two years, driven by an increase in coal-fired electricity generation mostly in Asia.
– Renewables had the highest growth rate of any fuel, meeting a quarter of world energy demand growth, as renewables-based electricity generation rose 6.3%, driven by expansion of wind, solar and hydropower.
– Electricity generation increased by 3.1%, significantly faster than overall energy demand, and India and China together accounting for 70% of the global increase.
– Energy efficiency improvements slowed significantly, with global energy intensity improving by only 1.7% in 2017 compared with 2.3% on average over the last three years, caused by an apparent slowdown in efficiency policy coverage and stringency and lower energy prices.
– Fossil fuels accounted for 81% of total energy demand in 2017, a level that has remained stable for more than three decades.
Oil Market Report: Twin Peaks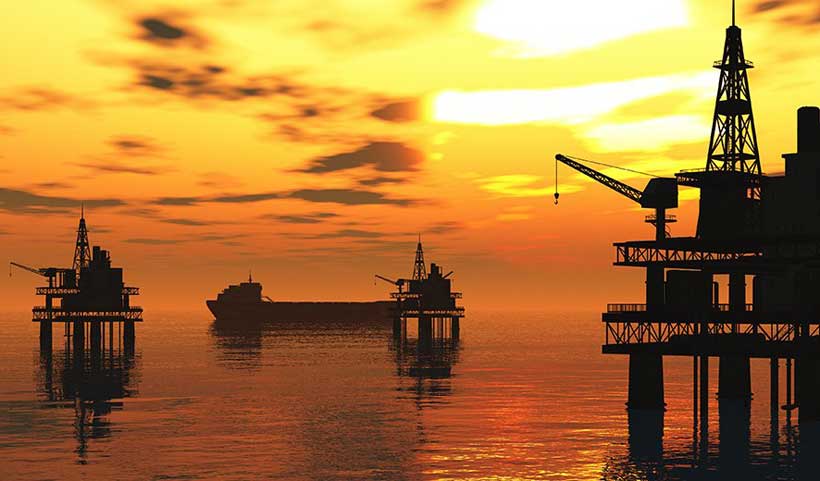 Both global oil demand and supply are now close to new, historically significant peaks at 100 mb/d, and neither show signs of ceasing to grow any time soon. Fifteen years ago, forecasts of peak supply were all the rage, with production from non-OPEC countries supposed to have started declining by now. In fact, production has surged, led by the US shale revolution, and supported by big increases in Brazil, Canada and elsewhere. In future, a lot of potential supply could come to the market from places like Iran, Iraq, Libya, Nigeria and Venezuela, if their various challenges can be overcome. There is no peak in sight for demand either. The drivers of demand remain very powerful, with petrochemicals being a major factor. In a new IEA study "The Future of Petrochemicals", the Agency points out that rising living standards, particularly in developing countries, are already underpinning strong demand growth for plastics and this will continue for many years to come.
As the oil market reaches the landmark 100 mb/d level, prices are rising steadily. Brent crude oil is now established above $80/bbl, with infrastructure constraints causing North American prices to lag somewhat. Nonetheless, our position is that expensive energy is back, with oil, gas and coal trading at multi-year highs, and it poses a threat to economic growth. For many developing countries, higher international prices coincide with currencies depreciating against the US dollar, so the threat of economic damage is more acute. The global economy is also at risk from trade disputes. In this Report, our revised demand outlook reflects these concerns: growth in both 2018 and 2019 will be 110 kb/d lower than our earlier forecast. As explained in the demand section of this Report, there is also an impact from methodological changes to Chinese estimates.
Today's elevated oil prices partly reflect very high crude runs 100 during recent months and also supply fears as sanctions against Iran draw near. In fact, since May, when the US announced its withdrawal from the JCPOA and its decision to impose sanctions, the Vienna Agreement parties, plus Libya and Nigeria but excluding Iran, Mexico and Venezuela, have increased total oil production by a combined 1.6 mb/d. At the same time, total US supply has increased by 390 kb/d. Even China has seen the first year-on-year production growth in nearly three years in response to higher prices. Official statements from Saudi Arabia suggest that October exports are back to the high levels seen in June and that more oil is available for those who wish to buy it. Meanwhile, output in Iran, Mexico, and Venezuela has fallen by 575 kb/d. New data for OECD stocks show that in August they increased by a more- than-normal 16 mb and have been relatively stable for several months after falling significantly following the implementation of the original Vienna Agreement.
The increase in net production from key suppliers since May of approximately 1.4 mb/d, led by Saudi Arabia, and the fact that oil stocks built by 0.5 mb/d in 2Q18 and look likely to have done the same in 3Q18, lends weight to the argument that the oil market is adequately supplied for now. The IEA welcomes this boost to supply; however, with Iran's exports likely to fall by significantly more than the 800 kb/d seen so far, and the ever-present threat of supply disruptions in Libya and a collapse in Venezuela, we cannot be complacent and the market is clearly signalling its concerns that more supply might be needed.
It is an extraordinary achievement for the global oil industry to meet the needs of a 100 mb/d market, but today, in 4Q18, we have reached new twin peaks for demand and supply by straining parts of the system to the limit. Recent production increases come at the expense of spare capacity, which is already down to only 2% of global demand, with further reductions likely to come. This strain could be with us for some time and it will likely be accompanied by higher prices, however much we regret them and their potential negative impact on the global economy.
The Force of the Sun: Madagascar Embarks on Renewable Energy Production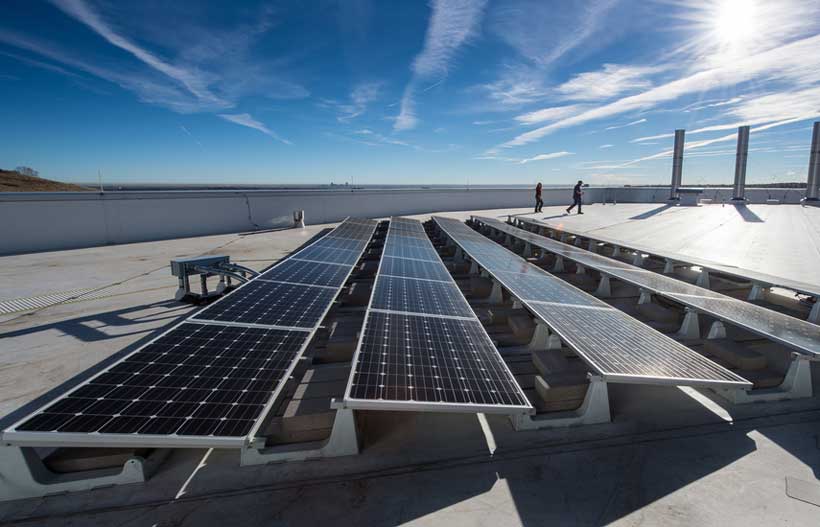 "JIRAMA: until when?"  "JIRAMA: it's been 2 hours!" "JIRAMA: you're destroying our equipment!" It is 11 a.m. Numerous complaints against the national water and electricity company, JIRAMA, are posted on social media by Internet users. The electricity supply has been cut in several neighborhoods in Antananarivo. Cue the familiar sounds of power generators in offices and a number of stores. The scene is nothing new. Over the past decade, JIRAMA's customers, both household and industrial alike, have experienced repeated power outages.
A Crucial Resource for Economic and Social Development
In Madagascar, only 15% of the population has access to electricity. In 2017, the country had just 570 MW of mainly thermal (60%) and hydroelectric (40%) installed production capacity. Furthermore, only 60% of this energy is truly available owing to poor maintenance of power plants. Apart from the fact that these challenges in the energy sector undermine the quality of citizens' daily lives, they also represent one of the major obstacles to the country's development and to private sector expansion. In the World Bank Group's Doing Business 2018 report that assesses the business climate, Madagascar ranks 184 out of 190 countries for access to electricity.
Keenly aware of this challenge, in 2014, the Government of Madagascar decided to embark on intensive reforms to transform the sector. In March 2016, the country was granted $65 million in financial support from the World Bank through the  Electricity Sector Operations and Governance Improvement Project (ESOGIP) and in June 2018, $40 million in additional financing. The objective: increase production capacity and reduce energy loss, while helping the Government improve governance of the sector and JIRAMA's operational performance. The ESOGIP also aims to expedite progress on renewable energies in order to provide a reliable, more affordable alternative to expensive and environmentally unfriendly diesel generators.
Betting on Solar Energy
With all regions of Madagascar enjoying over 2,800 hours of sunlight per year, the Grande Île is the perfect location for development of solar power, with a potential capacity of 2,000 kWh/m²/year. The Government is counting on this potential to fulfill its objective of providing energy access to 70% of Malagasy households by 2030.
"Our energy policy for 2015-2030 addresses several pressing economic, social, and environmental challenges. It supports the transition to the energy mix for electricity and lighting, which will include 80% of renewable resources. To achieve our goal of providing electricity to 70% of the population, we will have to produce 7,900 GWh by 2030, as opposed to the 1,500 GWh currently produced," explains Lantoniaina Rasoloelison, Minister of Energy and Hydrocarbons.
An ambitious project, particularly if it is entirely dependent on public financing.
An Innovative Financing Mechanism to Support the State
To supplement public funds in order to finance large-scale construction of solar plants by promoting private investment, the International Finance Corporation (IFC), the private sector arm of the World Bank Group, is helping the Government set up a public-private partnership (PPP).
Through the Scaling Solar initiative, in March 2016, IFC signed an agreement with the Malagasy Government to construct a plant of approximately 25 MW, connected to the Antananarivo network, through a transparent international competitive bidding process.
Madagascar is currently the fifth country in Africa in which a Scaling Solar tender process was launched, after two tender processes in Zambia, one in Senegal, and another in Ethiopia. It is also the first Scaling Solar project to include solar energy storage requirements by pairing solar with batteries.
The process began with feasibility studies conducted by IFC experts to determine the solar capacity that could be added to the existing network and to select a suitable location.
In October 2017, the Government of Madagascar invited private investors to participate in a prequalification process, based on strict eligibility criteria, to select potential candidates with the necessary experience, expertise, and financial resources to complete the project as expeditiously as possible.
Expertise of the Various World Bank Group Institutions
Over 100 companies from 28 countries expressed their interest. In February 2018, six companies and groups were selected to participate in the tender process and will be able to make use of the feasibility studies provided by IFC to prepare their technical bids and identify financial partners.  This last step will also be facilitated by the investment guarantees and credit enhancement tools provided by the World Bank and the Multilateral Investment Guarantee Agency (MIGA), which offers a number of protections, particularly against non-commercial risks (political, expropriation disputes, etc.).
"Scaling Solar Madagascar aims to propose an integrated solution that includes financing and the implementation of technical solutions in which the operating company chosen will benefit from coverage against political and financial risks, offered by the World Bank," explains Satyam Ramnauth, IFC Country Manager for Madagascar. "This project will also set the operating standards that will serve as a reference for legitimate operators, as well as for the Government with respect to the implementation of its energy policy."
Egypt Could Meet More than 50% of its Electricity Demand with Renewable Energy
Egypt has the potential to generate up to 53 per cent of its electricity from renewable sources by 2030, according to a new report by the International Renewable Energy Agency (IRENA). The Egypt Renewable Energy Outlook  report, released at a high-level conference in Cairo today in the presence of Egyptian government officials and regional decision makers, finds that pursuing higher shares of renewable energy could reduce the country's energy bill by up to USD 900 million annually in 2030.
Renewables could cost-effectively provide up to a quarter of Egypt's total final energy supply in 2030, per the analysis. Achieving the higher targets would, however, require investment in renewables to grow from USD 2.5 billion per year based on today's policies to USD 6.5 billion per year. Under current plans, Egypt aims to source 20 per cent of its electricity from renewables by 2022, rising to 42 per cent by 2035. Total installed capacity of renewables in the country today amounts to 3.7 gigawatts (GW).
"This analysis offers the Egyptian energy sector a roadmap, building on current ambitions and plans, to enhance our position as an energy hub connecting Europe, Asia and Africa," said H.E. Dr. Mohamed Shaker, Egyptian Minister of Electricity and Renewable Energy. "Job creation, economic development and the growth of local manufacturing capabilities are at the heart of our renewables programme, and with the support of IRENA we can pursue our plans to grow the country's installed capacity base through smart policies, and the latest renewable technologies."
Egypt can draw on an abundance of renewable energy resources to achieve higher shares of hydropower, wind, solar and biomass. To capitalise on this, the report suggests that national policy makers may benefit from periodically re-evaluating the long-term energy strategy to reflect rapid advances in renewable energy technology and falling renewable power generation costs.
"Remarkable cost reductions in renewable energy in recent years are encouraging governments all over the world to rethink energy strategies so as to better reflect the new economics of renewables," said Mr. Adnan Z. Amin, IRENA Director-General.
"Egypt's renewable energy potential is vast and the Government has now moved decisively to accelerate its deployment. The Benban solar complex with its impressive scale reflects this new momentum."
"Building on these achievements, Egypt has the opportunity to further raise its ambition which entails substantially increased investments," continued Mr. Amin. "Attracting these investments requires stable policy frameworks and a streamlined regulatory environment that provides clarity and certainty for investors. Investments in renewable energy not only help to meet rising energy demand but they can also contribute to fostering economic growth, creating employment and developing local manufacturing."
The report was prepared by IRENA in close collaboration with Egypt's Ministry of Electricity and Renewable Energy, and the New and Renewable Energy Authority.