Global energy demand grew by 2.1% in 2017- carbon emissions rose for the first time since 2014
Global energy demand rose by 2.1% in 2017, more than twice the previous year's rate, boosted by strong global economic growth, with oil, gas and coal meeting most of the increase in demand for energy, and renewables seeing impressive gains.
Over 70% of global energy demand growth was met by oil, natural gas and coal, while renewables accounted for almost all of the rest. Improvements in energy efficiency slowed down last year. As a result of these trends, global energy-related carbon dioxide emissions increased by 1.4% in 2017, after three years of remaining flat.
But carbon emissions, which reached a historical high of 32.5 gigatonnes in 2017, did not rise everywhere. While most major economies saw a rise, others – the United States, the United Kingdom, Mexico and Japan – experienced declines. The biggest drop in emissions came from the United States, driven by higher renewables deployment.
These findings are part of the International Energy Agency's newest resource – the Global Energy and CO2 Status Report, 2017 – released online today, which provides an up-to-date snapshot of recent trends and developments across all fuels.
"The robust global economy pushed up energy demand last year, which was mostly met by fossil fuels, while renewables made impressive strides," said Dr Fatih Birol, the IEA's Executive Director. "The significant growth in global energy-related carbon dioxide emissions in 2017 tells us that current efforts to combat climate change are far from sufficient. For example, there has been a dramatic slowdown in the rate of improvement in global energy efficiency as policy makers have put less focus in this area."
Other key findings of the report for 2017 include:
– Oil demand grew by 1.6%, more than twice the average annual rate seen over the past decade, driven by the transport sector (in particular a growing share of SUVs and trucks in major economies) as well as rising petrochemical demand.
– Natural gas consumption grew 3%, the most of all fossil fuels, with China alone accounting for nearly a third of this growth, and the buildings and industry sectors contributing to 80% of the increase in global demand.
– Coal demand rose about 1%, reversing declines over the previous two years, driven by an increase in coal-fired electricity generation mostly in Asia.
– Renewables had the highest growth rate of any fuel, meeting a quarter of world energy demand growth, as renewables-based electricity generation rose 6.3%, driven by expansion of wind, solar and hydropower.
– Electricity generation increased by 3.1%, significantly faster than overall energy demand, and India and China together accounting for 70% of the global increase.
– Energy efficiency improvements slowed significantly, with global energy intensity improving by only 1.7% in 2017 compared with 2.3% on average over the last three years, caused by an apparent slowdown in efficiency policy coverage and stringency and lower energy prices.
– Fossil fuels accounted for 81% of total energy demand in 2017, a level that has remained stable for more than three decades.
U.S. Government Likely Perpetrated Biggest-Ever Catastrophic Global-Warming Event
On September 28th, the AP headlined "Record methane leak flows from damaged Baltic Sea pipelines" and reported that "Methane leaking from the damaged Nord Stream pipelines is likely to be the biggest burst of the potent greenhouse gas on record, by far. … Andrew Baxter, a chemical engineer who formerly worked in the offshore oil and gas industry, and is now at the environmental group EDF … said, 'It's catastrophic for the climate.'" The article pointed out that methane "is 82.5 times more potent than carbon dioxide at absorbing the sun's heat and warming the Earth."
Russian President Vladimir Putin had been aiming ultimately (and maybe soon) to get the gas to Europe flowing again, and said to EU nations on September 16th, "Just lift the sanctions on Nord Stream 2, which is 55 billion cubic metres of gas per year, just push the button and everything will get going."
Here is what U.S. President Joe Biden had already promised about that on February 7th:
If Germany — if Russia invades — that means tanks or troops crossing the — the border of Ukraine again — then there will be — we — there will be no longer a Nord Stream 2. We will bring an end to it.
Q But how will you — how will you do that exactly, since the project and control of the project is within Germany's control?
PRESIDENT BIDEN: We will — I promise you, we'll be able to do it.
He had promised to cause permanently the end of Nord Stream if Russia invaded, which it did on February 24th. He fulfilled on that promise on September 27th.
Radek Sikorsky, who is a Member of the European Parliament and had been Poland's Foreign Minister and is the husband of the famous writer against Russia Anne Applebaum, and has been affiliated with Oxford Universisty, Harvard University, and NATO, tweeted on the day of the explosions, "Thank you, USA." He also tweeted explanations: "All Ukrainian and Baltic sea states have opposed Nordstream's construction for 20 years. Now $20 billion of scrap metal lies at the bottom of the sea, another cost to Russia of its criminal decision to invade Ukraine." And: "Nordstream's only logic was for Putin to be able to blackmail or wage war on Eastern Europe with impunity."
Furthermore on September 27th, Germany's Spiegel magazine reported that, as Reuters put it, "The U.S. Central Intelligence Agency (CIA) had weeks ago warned Germany about possible attacks on gas pipelines in the Baltic Sea"
On September 28th, SouthFront headlined "No Way Back for Europe" and reported:
It is reasonably suspected that the pipeline was blown up by the special services of the United States in order to finally stop the gas supplies to Germany from Russia.
On September 27, a detachment of warships led by the US amphibious assault ship USS Kearsarge reported on the completion of their tasks in the area of the alleged sabotage in the Baltic Sea and headed for the North Sea.
Since the beginning of September, suspicious activity by anti-submarine helicopters of the US Navy has been observed in the area. In the last few days, reconnaissance activities of NATO aircraft have significantly intensified in the Baltic Sea area. In particular, a US Boeing E-3 Sentry reconnaissance aircraft was on constant patrol over the Baltic States, and a US Joint STARS was spotted over Germany and Poland.
Solar Mini Grids Could Power Half a Billion People by 2030 – if Action is Taken Now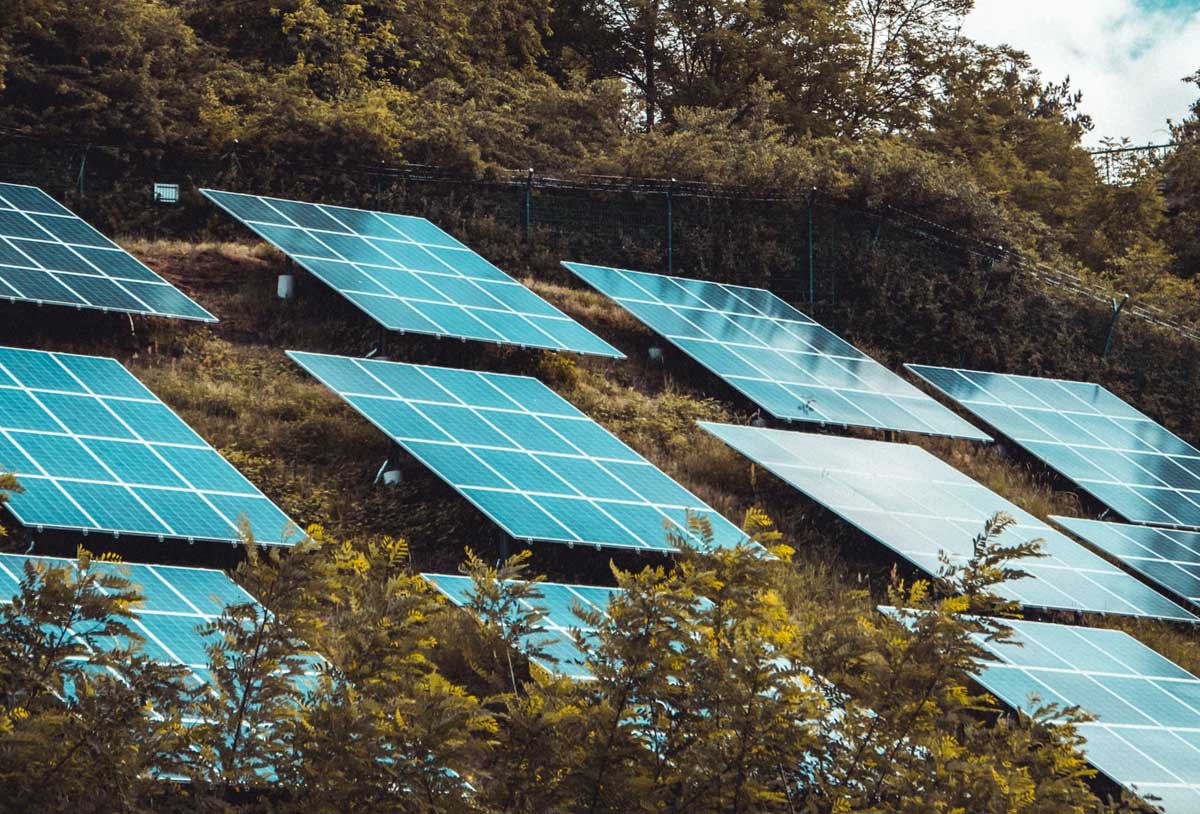 Solar mini grids can provide high-quality uninterrupted electricity to nearly half a billion people in unpowered or underserved communities and be a least-cost solution to close the energy access gap by 2030. But to realize the full potential of solar mini grids, governments and industry must work together to systemically identify mini grid opportunities, continue to drive costs down, and overcome barriers to financing, says a new World Bank report.
Around 733 million people – mostly in Sub-Saharan Africa – still lack access to electricity. The pace of electrification has slowed down in recent years, due to the difficulties in reaching the remotest and most vulnerable populations, as well as the devastating effects of the COVID 19 pandemic. At the current rate of progress, 670 million people will remain without electricity by 2030.
"Now more than ever, solar mini grids are a core solution for closing the energy access gap," said Riccardo Puliti, Infrastructure Vice President at the World Bank. "The World Bank has been scaling up its support to mini grids as part of helping countries develop comprehensive electrification programs. With $1.4 billion across 30 countries, our commitments to mini grids represent about one-quarter of total investment in mini grids by the public and private sector in our client countries. To realize mini grids' full potential to connect half a billion people by 2030, several actions are needed, such as incorporating mini grids into national electrification plans and devising financing solutions adapted to mini grid projects' risk profiles."
The deployment of solar mini grids has seen an important acceleration, from around 50 per country per year in 2018 to more than 150 per country per year today, particularly in countries with the lowest rates of access to electricity. This is the result of falling costs of key components, the introduction of new digital solutions, a large and expanding cohort of highly capable mini grid developers, and growing economies of scale.
Solar mini grids have become the least-cost way to bring high-quality 24/7 electricity to towns and cities off the grid or experiencing regular power cuts. The cost of electricity generated by solar mini grids has gone down from $0.55/kWh in 2018 to $0.38/kWh today. Modern solar mini grids now provide enough electricity for life-changing electric appliances, such as refrigerators, welders, milling machines or e-vehicles. Mini grid operators can manage their systems remotely, and paidsmart meters enable customers to pay as they use the electricity. Connecting 490 million people to solar mini grids would avoid 1.2 billion tonnes of CO2 emissions.
Further acceleration is needed, however, to meet Sustainable Development Goal 7 (SDG7). Powering 490 million people by 2030 will require the construction of more than 217,000 mini grids at a cumulative cost of $127 billion. At current pace, only 44,800 new mini grids serving 80 million people will be built by 2030 at a total investment cost of $37 billion.
Produced by the World Bank's Energy Sector Management Assistance Program (ESMAP), the new book, Mini Grids for Half a Billion people: Market Outlook and Handbook for Decision Makers, identifies five market drivers to set the mini grid sector on a trajectory to achieve full market potential and universal electrification:
Reducing the cost of electricity from solar hybrid mini grids to $0.20/kWh by 2030, which would put life-changing power in the hands of half a billion people for just $10 per month
Increasing the pace of deployment to 2,000 mini grids per country per year, by building portfolios of modern mini grids instead of one-off projects
Providing superior-quality service to customers and communities by providing reliable electricity for 3 million income-generating appliances and machines and 200,000 schools and clinics
Leveraging development partner funding and government investment to "crowd in" private-sector finance, raising $127 billion in cumulative investment from all sources for mini grids by 2030.
Establishing enabling mini grid business environments in key access-deficit countries through light-handed and adaptive regulations, supportive policies, and reductions in bureaucratic red tape.
The handbook is the World Bank's most comprehensive and authoritative publication on mini grids to date.
Price Cap on Russian Oil: The Mechanism and Its Consequences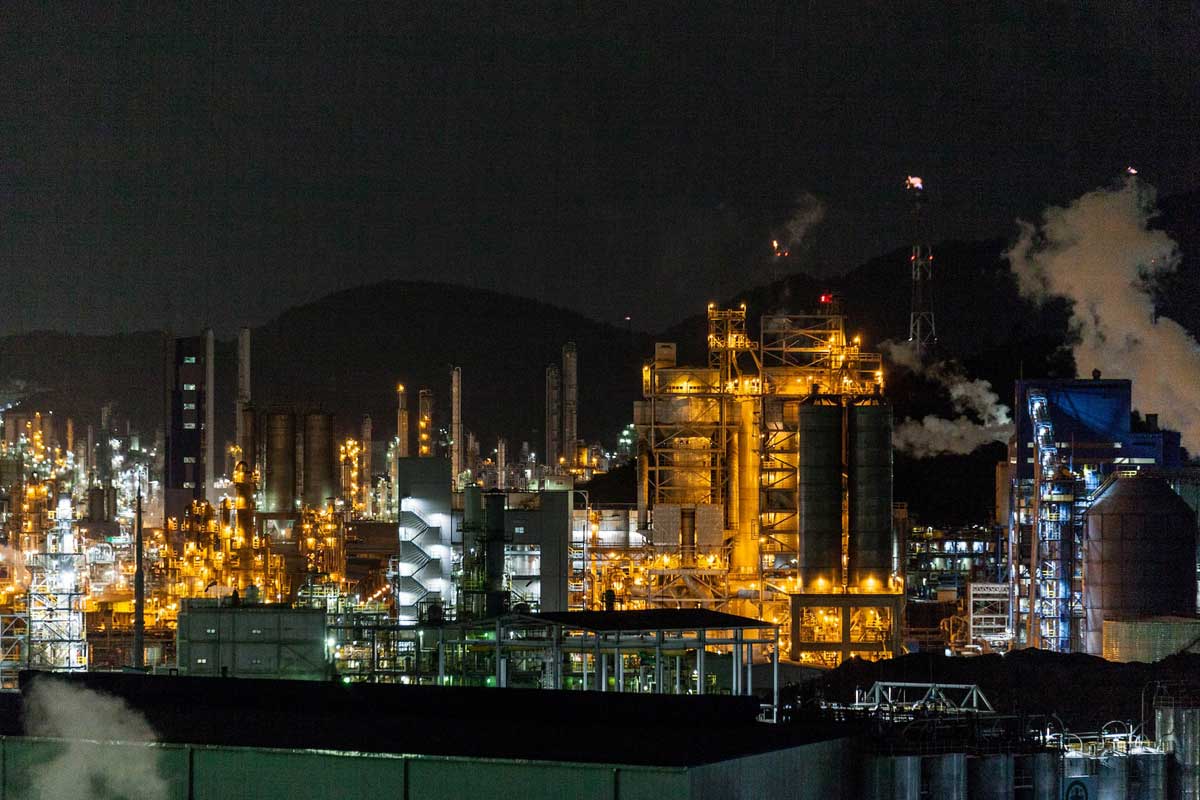 G7 countries are working hard to coordinate a sanctions regime to cap prices on Russian oil and oil products. The United States is already drafting a mechanism for applying these sanctions, which its allies and partners will use as a guideline. The new sanctions in the form of legal arrangements are expected to be formalised very soon. How will this mechanism work, and what consequences can this lead to?
An unprecedented range of economic sanctions has been used against Russia since the beginning of the special military operation in Ukraine in February 2022. Their primary aim was to deal the largest possible economic damage to force Moscow to revise its policy and to undermine its resources provision. Since energy exports are extremely important for funding the Russian economy, sanctions against its oil and gas sector were more than just predictable. However, the United States, the EU and other initiators had to act cautiously, because Russia is a major player on the global market. US restrictions on the export of Iranian oil had little impact on the global market, whereas blocking sanctions against Russian oil companies could lead to uncontrollable price hikes. This could accelerate inflation, which was growing fast on the back of COVID-19 and other factors.
Nevertheless, the sanctions noose on the oil sector was tightening. Some sectoral sanctions have been applied since 2014, such as restrictions on loans and on the supply of products, services, technologies and investment in the Arctic shelf oil projects. Blocking sanctions were adopted against a number of co-owners, owners and top managers in the fuel and energy sector. In March 2022, Washington prohibited the import of Russian energy resources to the United States. Canada acted likewise. The EU started with banning Russian coal imports and later spread the ban, with a few exceptions, to oil and oil products. The bans are to come into force on December 5, 2022, and February 5, 2023, respectively. The UK plans to stop the import of Russian oil this year. Overall, Western countries are working to gradually banish Russian oil and oil products from their markets.
However, Moscow has quickly redirected its deliveries to Asian markets, where Western countries cannot easily impose similar restrictions, especially since Russian companies are selling their products with large discounts. The idea of a price cap has been proposed to be able to influence Russian oil prices outside Western countries.
The essence of the proposed mechanism is very simple. The United States, G7 and any other countries that join the coalition will legally prohibit the provision of services which enable maritime transportation of Russian-origin crude oil and petroleum products that are purchased above the price cap. The US Treasury has issued a Preliminary Guidance to explain the essence of the forthcoming bans, to be formalised in a determination pursuant to Executive Order 14071 of April 6, 2022. Section 1 (ii) of the executive order empowers the US Treasury and the Department of State to prohibit the export or re-export of "any category of services" to Russia. The upcoming Determination will explain the ban for American parties to provide services which enable the transportation of Russian-origin crude oil and petroleum products above the price cap. The US administration plans to enforce the ban on oil on December 5, 2022, and the ban on oil products on February 5, 2023, simultaneously with the EU bans on Russian oil imports.
But what is the exact meaning of the phrase "services which enable maritime transportation"? The US will most likely offer an extended interpretation. In other words, such services will include transportation, related financial transactions, insurance, bunkering, port maintenance and the like. This would allow Washington to influence a broad range of service providers outside the United States. For example, the US administration might consider dollar-denominated transactions on oil transportation to fall under US jurisdiction, so that very many players outside the US will face fines or prosecution. Punishment for avoiding the price cap, as well as for using deceptive shipping practices, have been set out in the new Guidance.
It is another matter how strictly the other coalition countries will implement this guidance and how large this coalition can be. The level of coordination within the initiator countries will likely remain very high, which means that the allied countries will do this in accordance with their national legislations. The coalition will include the countries that have already adopted sanctions against Russia.
The biggest question is whether the countries that have not adopted such sanctions, including Russia-friendly countries, can be convinced to join the coalition. The answer is most probably negative, but this will not settle the problem. Despite the official position of the friendly countries, their businesses could surrender to the US demand to avoid the risk of persecution.
The G7 statement and the new Guidance of the US Treasury imply that the sanctions are being imposed out of concern for the international community rather than solely for the purpose of punishing Russia. They say that the price cap is designed to stop the growth of oil prices that have been artificially inflated by the conflict in Ukraine. However, this "concern" can lead to unpredictable consequences.
To begin with, the latest attempt at the political mandating of prices will increase uncertainty, which will further drive the prices up. Prices can grow on expectations of problems with signing deals on the delivery of Russian oil and oil products over excessive compliance, which will lead to temporary shortages. Another problem is that the other oil producers will have to lower prices as well. They will not like this.
In fact, the sellers' market is being changed into the buyers' market by artificial political methods rather than for economic reasons.
And lastly, Russia is being forced to become the leader of dumping. Demand for its oil could be higher than for the products of other suppliers, and Moscow can make up for its profit shortfall by increasing deliveries. If the Western countries that prohibit the import of Russian oil and oil products buy other suppliers' oil at higher prices while Asian countries continue to buy Russian products, this will artificially increase the competitiveness of Asian economies.
It is time for Russia to start thinking about adjusting to the Western restrictions, including by developing its own tanker fleet and abandoning the US dollar in oil deals. The latter is the prevalent task of Russia's foreign trade in the new political conditions.
From our partner RIAC