Meet the MilleXZials: Generational Lines Blur as Media Consumption for Gen X, Millennials and Gen Z Converge
American consumers' appetite for streaming video continues to grow, and they have no qualms shelling out cash for original content, according to Deloitte's 12th edition of the "Digital Media Trends Survey" (formerly the "Digital Democracy" Survey). The report found that 55 percent of U.S. households now subscribe to at least one video streaming service, a 450 percent increase since 2009.
The survey found, on average, Americans watch 38 hours per week of video content (39 percent of which is streamed), nearly the equivalent of a full-time job. With over 200 streaming video on demand (SVOD) options in the U.S., the average streaming video subscriber is paying for three services resulting in U.S. consumers collectively spending $2.1 billion per month on SVOD services. High-quality original content appears to be driving an increase in streaming with nearly half (48 percent) of all U.S. consumers streaming television content every day or weekly, up 11 percent year-over-year.
Conversely, the report found pay TV subscriptions declined for the first time in recent years with 63 percent of households still subscribing to a traditional Pay TV service, down from 75 percent. Pay TV's decline is especially pronounced among Generation Z (ages 14-20), Millennials (ages 21-34) and Generation X (ages 35-51).
"Consumers now enjoy unparalleled freedom in selecting media and entertainment options and their expectations are at an all-time high," said Kevin Westcott, vice chairman and U.S. media and entertainment leader, Deloitte LLP. "The rapid growth of streaming services and high quality original content has created a significant opportunity to monetize the on-demand environment in 2018."
Pay TV penetration declines
With video streaming enabling unprecedented choice and access to content, consumers perceive a widening gap between their expectations and what pay TV companies deliver, according to the report:
Nearly half (46 percent) of all pay TV subscribers said they are dissatisfied with their service and 70 percent of consumers feel they get too little value for their money.
Among respondents who said they no longer have a pay TV subscription, 27 percent reported they cancelled their service within the last year.
Furthermore, 22 percent of millennials say they have never subscribed to a pay TV service.
Twenty-two percent of all consumers without pay TV say they don't watch enough TV to justify the expense and another 19 percent say they simply cannot afford it.
Fifty-six percent of current pay TV subscribers say they keep their pay TV because it's bundled with their home internet access.
"As video streaming and demand for original content continue to grow, traditional and premium cable broadcasters will continue to rethink their business models," continued Westcott. "Media companies are increasingly going direct-to-consumer with their own digital streaming services and snackable content. Ultimately, one challenge we see is that consumers may be reluctant to pay for exclusive content on top of their other paid subscription services and this may lead to some form of re-aggregation as limits on consumer spending could potentially hinder the growth of content platforms."
The emergence of MilleXZials: 50 is the new 20
This year's data indicates a convergence of media behavior across three key demographics. Gen X emerged as cutting-edge adopters of digital media embracing the digital media behaviors already adopted by Gen Z and millennials. Deloitte calls this combined demographic group "The MilleXZials."
Seventy percent of Gen Z households had a streaming subscription, closely followed by millennials at 68 percent and Gen X at 64 percent, respectively.
About 70 percent of Gen Z and millennials stream movies compared with 60 percent of Gen X on a weekly basis.
Binge-watching behavior also witnessed a convergence among MilleXZials:

Ninety-one percent of Gen Z, 86 percent of millennials and 80 percent of Gen X binge-watch TV shows.
More than 40 percent of millennials binge watch weekly, and they watch an average of seven episodes and six hours in a single setting.
Ninety-six percent of MilleXZials multitask while watching TV.
"Millennials were the first generation to embrace streaming media and watching video content on smartphones," said Dr. Jeff Loucks, the executive director, Deloitte Center for Technology, Media and Telecommunications, Deloitte LLP. "Some hoped that as millennials got older, they would settle down and watch pay TV. Instead, their Gen X parents are acting more like millennials, using streaming services, watching TV shows, movies and sports on smartphones and binge watching."
Consumers want more control over their personal data
Consumers are increasingly concerned about putting their personal data online. The study found 69 percent of consumers believe that companies are not doing everything they can to protect their personal data. However, 73 percent of all consumers said they would be more comfortable sharing their data if they had some visibility and control and 93 percent of U.S. consumers believe they should be able to delete their online data when they want.
The 12th edition of Deloitte's Digital Media Trends survey provides insight into how five generations of U.S. consumers interact with media, products and services, mobile technologies and the internet. This year's U.S. data was collected in November 2017 and employed an online methodology among 2,088 consumers.
Digital Spending Increases, Greater Focus on Digital Strategy Is a Top Need for State Auditors
The 2018 Digital Government Transformation Survey released today by Deloitte and the National Association of State Auditors, Comptrollers and Treasurers (NASACT) reveals how its members are investing more in digital transformation, yet only 35 percent of respondents are satisfied with their organizations' responses to digital trends. This is a drop of 29 points from the 2015 survey. Additionally, less than half of respondents stated they have a clear and coherent digital strategy.
"The survey reveals an eagerness for state financial professionals to use digital technologies on par with the private sector," said R. Kinney Poynter, executive director, NASACT. "Our members want to take advantage of emerging technologies, but clearly impediments to being more digital remain."
"One clear takeaway from the survey is that those NASACT member organizations who have a clear and coherent digital strategy consider their digital capabilities to be comparable or ahead of the private sector," said Christina Dorfhuber, principal, Deloitte Consulting LLP, and a government and public services ERP strategy leader. "We also saw how respondents with a digital strategy were more satisfied with their organization's reaction to new trends and more confident in their organization's readiness to respond to new ones, demonstrating that much of an organization's digital prowess hinges on that strategy."
"The expectations for digital strategies and opportunities are clearly increasing for all organizations, including governments," said Clark Partridge, state comptroller of Arizona and president-elect of NASACT. "As we expand our understanding, we can appropriately identify opportunities to leverage technology to re-engineer our processes and enhance the capacity of our workforce. The result is a greater capacity to successfully accomplish the work of government and deliver quality outcomes to citizens."
The survey reveals three key themes:
A digital strategy is important. Most, but not all, respondents reported having a digital strategy and believe that there is more that needs to be done. Those with a digital strategy were more satisfied with their organization's reaction to digital trends (54 percent versus 18 percent of respondents) and confident in the understanding of digital trends by their leaders (87 percent versus 30 percent).
Investing in automation and cognitive technologies. With more funding, organizations must determine which technologies to invest in. Currently only 11 percent of organizations reported a broad use of automation and cognitive technologies. Increasing these numbers will be critical as more audits are likely to be augmented by these technologies in the coming year.
Addressing the digital skills gap. While 65 percent of organizations indicated that training staff would be a key focus, 39 percent of organizations also noted they would augment staff with consultants and contractors. Additionally, only 48 percent of respondents believe their employees have sufficient skills to execute a digital strategy while 43 percent believe that employees have the skills for automation and cognitive technologies.
The report examined the need for more training and a skilled workforce in these new emerging technologies to eliminate the skills gap.
"Emerging technologies can have tremendous benefits for state organizations, but preparation is needed," said William D. Eggers, executive director for Deloitte's Center for Government Insights. "Public finance leaders looking to capitalize on emerging technologies should devise a roadmap for integrating these technologies into their day-to-day operations."
The previous survey was conducted in 2015. This year's survey includes feedback from more than 70 NASACT member offices. A more detailed analysis of the survey can be found here, including data specific to auditors, comptrollers and treasurers.
AI Creating Big Winners in Finance but Others Stand to Lose as Risks Emerge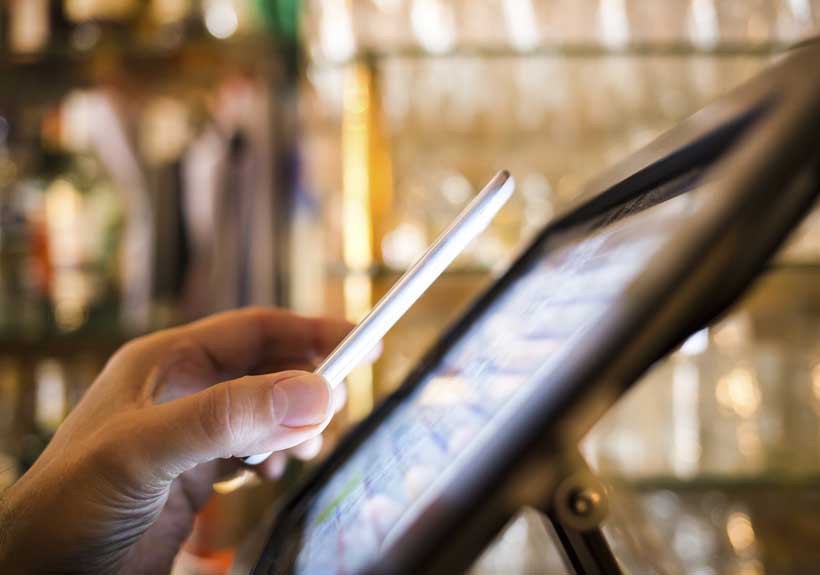 Artificial intelligence is changing the finance industry, with some early big movers monetizing their investments in back-office AI applications. But as this trend widens, new systemic and security risks may be introduced in the financial system. These are some of the findings of a new World Economic Forum report, The New Physics of Financial Services – How artificial intelligence is transforming the financial ecosystem, prepared in collaboration with Deloitte.
"Big financial institutions are taking a page from the AI book of big tech: They develop AI applications and make them available as a 'service' through the cloud," said Jesse McWaters, AI in Financial Services Project Lead at the World Economic Forum. "It is turning what were historically cost centres into new source of profitability, and creating a virtuous cycle of self-learning that accelerates their lead."
The report points to Ping An's One Connect and BlackRock's Aladdin platform as prime examples of the trend:
In China, One Connect sells AI-powered services ranging from credit adjudication to instantaneous insurance claims settlement to hundreds of small and mid-sized Chinese banks and is expected to fetch up to $3 billion at public sale
In the US, Aladdin provides sophisticated risk analytics and comprehensive portfolio management tools that leverage machine learning to a range of asset managers and insurers and is expected by BlackRock's Chief Executive Officer Larry Fink to provide 30% of the firm's revenues by 2022
The report, which draws on interviews and workshops with hundreds of financial and technology experts, observes that the "size of the prize" driven through these as-a-service offerings and other applications of AI is much larger than that of the more narrow applications that drive efficiency through the automation of human effort.
The report predicts that AI will also accelerate the "race to the bottom" for many products, as price becomes highly comparable via aggregation services and third-party services commoditize back office excellence.
"AI's role in financial services is often seen narrowly as driving efficiency through the automation of human effort, but much greater value can be driven through more innovative and transformative applications," said Rob Galaski, Deloitte Global Banking & Capital Markets Consulting Leader.
As such, financial institutions are seeking to build new sources of differentiation on the back of AI, such as on-the-fly product customization and free advisory services built into products.
Canadian lender RBC is providing its automotive dealership clients with sophisticated demand-forecasting tools that complement the existing credit products it provides to these firms
IEX, a young New York-based stock exchange, is exploring the use of machine learning in creating new order types that protect trades from execution during unstable, potentially adverse conditions
The net result for customers will be "self-driving finance" – a customer experience where an individual's or firm's finances are effectively running themselves, engaging the client only to act as a trusted adviser on decisions of importance.
"A small business won't go to a bank for a revolving line of credit," said Bob Contri, Deloitte Global Financial Services Leader. "It will seek out a liquidity solution that anticipates how their need for growth capital will evolve and provides customized products to meet those needs," he said.
But the expanding presence of AI in finance doesn't come without tensions and risks.
First, financial institutions will be drawn closer to big tech since cloud computing is central to most AI strategies. But there is a chance that most of the benefits will escape them.
Second, the report warns that AI will raise new challenges for the financial ecosystem, particularly around regulation. The divergent path being taken by regulators around the world towards customer data could create a new form a regulatory arbitrage, project participants said.
Finally, the report points to systemic and security risks from creating a more networked finance system, where a few AI databases contain most clients' information.
Your new digital rights across Europe during summer holidays
This summer, European citizens will enjoy more digital rights than ever before. Following the end of roaming charges across the European Union last year, holidaymakers can now travel with their online TV, film, sports, music or e-book subscriptions at no extra cost. In addition, everyone across Europe can enjoy world-class data protection rules that ensure all Europeans have better control over their personal data.
Andrus Ansip, Vice-President for the Digital Single Market said: "Europeans are already starting to feel the benefits of the Digital Single Market. This summer you will be able to bring your favourite TV programmes and sports matches with you wherever you travel in the EU. By the end of this year, you will also be able to buy festival tickets or rent cars online from all over the EU without being geo-blocked or re-routed."
Věra Jourová, Commissioner for Justice, Consumers and Gender Equality added: "The digital world offers tremendous opportunities, but also challenges; for example, our personal data is a useful asset for many companies. With the modern data protection rules we have put in place, Europeans have gained control over their data whenever they shop, book their holidays online or just surf the internet."
Mariya Gabriel, Commissioner for the Digital Economy and Society said: "We are improving the daily life of our citizens, be it end of roaming charges or safer online environment. By completing all our digital initiatives we will bring even more positive change to consumers and businesses alike."
Digital rights already in daily use
Since June 2017, people have been able use their mobile phones while travelling in the EU just like they would at home, without paying extra charges. Since the EU abolished roaming charges, more than five times the amount of data has been consumed and almost two and a half times more phone calls have been made in the EU and the European Economic Area.
Since April 2018, consumers can access online content services they have subscribed to in their home country also when travelling across the EU, including among other films, series and sports broadcasts (see examples in factsheet).
Under the new data protection rules which have been in place across the EU since 25 May 2018, Europeans can safely transfer personal data between service providers such as the cloud or email; everyone now has the right to know if their data has been leaked or hacked, or how their personal data is being collected. Furthermore, with the 'right to be forgotten', personal data has to be deleted upon request, if there are no legitimate reasons for a company to keep it.
Finally, with the net neutrality rules applying since spring 2016, every European has access to open internet, guaranteeing their freedom without discrimination when choosing content, applications, services and information of their choice.
Coming soon
With some digital rights already in place, there is more to come in the upcoming months. From September, Europeans will have increasingly the right to use their national electronic identification (eID) across the whole EU to access public services.
As of December, everyone will benefit from the free flow of non-personal data, as they will have access to better and more competitive data storage and processing services in the EU, thus complementing the free movement of people, goods, services and capital. Entrepreneurs meanwhile will have the right to decide where in the EU they store and process all types of data.
As of 3 December, Europeans will be able to shop online without unjustified discrimination wherever they are in the EU. They will not have to worry about a website blocking or re-routing them just because they – or their credit card – come from a different country.
As of next year, citizens will be able to compare parcel delivery costs more easily and benefit from more affordable prices for cross-border parcel delivery.
Agreed rules on value added tax for e-commerce will allow entrepreneurs to take care of their cross-border VAT needs in one online portal and in their own language.
With the recently agreed European Electronic Communications Code, Europeans will have the right to switch internet services and telecoms providers in a simpler way. They will also have the right to receive public alerts on mobile phones in case of an emergency. The new rules will also guarantee a better and more affordable connectivity across the EU.
With the updated rules for audiovisual media, Europeans will have the right to a safe online environment that protects them from incitement to violence, hatred, terrorism, child pornography, racism and xenophobia.
Background
The Digital Single Market strategy was proposed by the Commission in May 2015 to make the EU's single market fit for the digital age – tearing down regulatory walls and moving from 28 national markets to a single one. This has the potential to contribute €415 billion per year to our economy and create hundreds of thousands of new jobs.
Three years later, the strategy is well on its way: 17 legislative proposals have been agreed on, while 12 proposals are still on the table. There is a strong need to complete our regulatory framework for creating the Digital Single Market. Thanks to this the value of Europe's data economy has the potential to top €700 billion by 2020, representing 4% of the EU's economy.