Meet the MilleXZials: Generational Lines Blur as Media Consumption for Gen X, Millennials and Gen Z Converge
American consumers' appetite for streaming video continues to grow, and they have no qualms shelling out cash for original content, according to Deloitte's 12th edition of the "Digital Media Trends Survey" (formerly the "Digital Democracy" Survey). The report found that 55 percent of U.S. households now subscribe to at least one video streaming service, a 450 percent increase since 2009.
The survey found, on average, Americans watch 38 hours per week of video content (39 percent of which is streamed), nearly the equivalent of a full-time job. With over 200 streaming video on demand (SVOD) options in the U.S., the average streaming video subscriber is paying for three services resulting in U.S. consumers collectively spending $2.1 billion per month on SVOD services. High-quality original content appears to be driving an increase in streaming with nearly half (48 percent) of all U.S. consumers streaming television content every day or weekly, up 11 percent year-over-year.
Conversely, the report found pay TV subscriptions declined for the first time in recent years with 63 percent of households still subscribing to a traditional Pay TV service, down from 75 percent. Pay TV's decline is especially pronounced among Generation Z (ages 14-20), Millennials (ages 21-34) and Generation X (ages 35-51).
"Consumers now enjoy unparalleled freedom in selecting media and entertainment options and their expectations are at an all-time high," said Kevin Westcott, vice chairman and U.S. media and entertainment leader, Deloitte LLP. "The rapid growth of streaming services and high quality original content has created a significant opportunity to monetize the on-demand environment in 2018."
Pay TV penetration declines
With video streaming enabling unprecedented choice and access to content, consumers perceive a widening gap between their expectations and what pay TV companies deliver, according to the report:
Nearly half (46 percent) of all pay TV subscribers said they are dissatisfied with their service and 70 percent of consumers feel they get too little value for their money.
Among respondents who said they no longer have a pay TV subscription, 27 percent reported they cancelled their service within the last year.
Furthermore, 22 percent of millennials say they have never subscribed to a pay TV service.
Twenty-two percent of all consumers without pay TV say they don't watch enough TV to justify the expense and another 19 percent say they simply cannot afford it.
Fifty-six percent of current pay TV subscribers say they keep their pay TV because it's bundled with their home internet access.
"As video streaming and demand for original content continue to grow, traditional and premium cable broadcasters will continue to rethink their business models," continued Westcott. "Media companies are increasingly going direct-to-consumer with their own digital streaming services and snackable content. Ultimately, one challenge we see is that consumers may be reluctant to pay for exclusive content on top of their other paid subscription services and this may lead to some form of re-aggregation as limits on consumer spending could potentially hinder the growth of content platforms."
The emergence of MilleXZials: 50 is the new 20
This year's data indicates a convergence of media behavior across three key demographics. Gen X emerged as cutting-edge adopters of digital media embracing the digital media behaviors already adopted by Gen Z and millennials. Deloitte calls this combined demographic group "The MilleXZials."
Seventy percent of Gen Z households had a streaming subscription, closely followed by millennials at 68 percent and Gen X at 64 percent, respectively.
About 70 percent of Gen Z and millennials stream movies compared with 60 percent of Gen X on a weekly basis.
Binge-watching behavior also witnessed a convergence among MilleXZials:

Ninety-one percent of Gen Z, 86 percent of millennials and 80 percent of Gen X binge-watch TV shows.
More than 40 percent of millennials binge watch weekly, and they watch an average of seven episodes and six hours in a single setting.
Ninety-six percent of MilleXZials multitask while watching TV.
"Millennials were the first generation to embrace streaming media and watching video content on smartphones," said Dr. Jeff Loucks, the executive director, Deloitte Center for Technology, Media and Telecommunications, Deloitte LLP. "Some hoped that as millennials got older, they would settle down and watch pay TV. Instead, their Gen X parents are acting more like millennials, using streaming services, watching TV shows, movies and sports on smartphones and binge watching."
Consumers want more control over their personal data
Consumers are increasingly concerned about putting their personal data online. The study found 69 percent of consumers believe that companies are not doing everything they can to protect their personal data. However, 73 percent of all consumers said they would be more comfortable sharing their data if they had some visibility and control and 93 percent of U.S. consumers believe they should be able to delete their online data when they want.
The 12th edition of Deloitte's Digital Media Trends survey provides insight into how five generations of U.S. consumers interact with media, products and services, mobile technologies and the internet. This year's U.S. data was collected in November 2017 and employed an online methodology among 2,088 consumers.
Asia Needs a Region-Wide Approach to Harness Fintech's Full Potential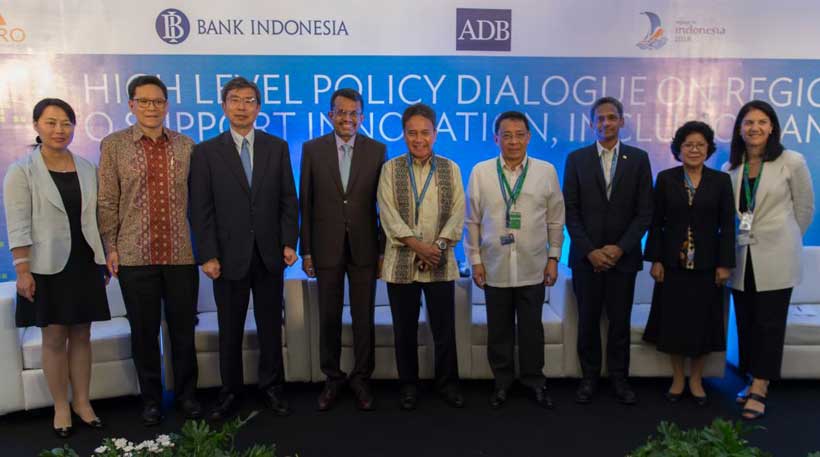 Asia's policy makers should strengthen cooperation to harness the potential of new financial technologies for inclusive growth. At the same time, they should work together to ensure they can respond better to the challenges posed by fintech.
New technologies such as mobile banking, big data, and peer-to-peer transfer networks are already extending the reach of financial services to those who were previously unbanked or out of reach, boosting incomes and living standards. Yet, fintech also comes with the risk of cyber fraud, data security, and privacy breaches. Disintermediation of fintech services or concentration of services among a few providers could also pose a risk to financial stability.
These and other issues were discussed at the High-Level Policy Dialogue on Regional Cooperation to Support Innovation, Inclusion, and Stability in Asia, organized by the Asian Development Bank (ADB), Bank Indonesia, and the ASEAN+3 Macroeconomic Research Office (AMRO).
The panel comprised Ms. Neav Chanthana, Deputy Governor of the National Bank of Cambodia; Mr. Diwa Guinigundo, Deputy Governor of Bangko Sentral ng Pilipinas; Ms. Mary Ellen Iskenderian, President and Chief Executive Officer of Women's World Banking; Mr. Ravi Menon, Managing Director of the Monetary Authority of Singapore; Mr. Takehiko Nakao, President of ADB; Mr. Abdul Rasheed, Deputy Governor, Bank Negara Malaysia, and Mr. Veerathai Santiprabhob, Governor of the Bank of Thailand. Mr. Mirza Adityaswara, Senior Deputy Governor of Bank Indonesia, gave the opening remarks at the conference and Ms. Junhong Chang, Director of AMRO, gave the welcome remarks.
"Rapidly spreading new financial technologies hold huge promise for financial inclusion," said Mr. Nakao. "We must foster an enabling environment for the technologies to flourish and strengthen regional cooperation to build harmonized regulatory standards and surveillance systems to prevent international money laundering, terrorism financing, and cybercrimes."
"Technology is an enabler that weaves our economies and financial systems together, transmitting benefits but also risks across borders," said Ms. Chang. "Given East Asia's rapid economic growth, understanding and managing the impact of technology in our financial systems is essential for policymakers to maintain financial stability."
"Asia, including Indonesia, is an ideal place for fintech to flourish," said Mr. Adityaswara. "In Indonesia's case, there are more than a quarter of a billion people living on thousand of islands, waiting to be integrated with the new technology; young people eager to enter the future digital world; more than fifty million small and medium-sized enterprises which can't wait to get on board with e-commerce; a new society driven by a dynamic, democratic middle class which views the digital economy as something as inevitable as evolution."
Despite Asia's high economic growth in recent years, the financial sector is still under-developed in some countries. Fewer than 27% of adults in developing Asia have a bank account, well below the global median of 38%. Meanwhile, just 84% of firms have a checking or savings account, on a par with Africa but below Latin America's 89% and emerging Europe's 92%.
Financial inclusion could be increased through policies to promote financial innovation, by boosting financial literacy, and by expanding and upgrading digital infrastructure and networks. Regulations to prevent illegal activities, enhance cyber security, and protect consumers' rights and privacy, would also build confidence in new financial technologies.
Cutting-edge tech a 'double-edged sword for developing countries'
The latest technological advances, from artificial intelligence to electric cars, can be a "double-edged sword", says the latest UN World Economic and Social Survey (WESS 2018), released on Monday.
The over-riding message of the report is that appropriate, effective policies are essential, if so-called "frontier technologies" are to change the world for the better, helping us to achieve the Sustainable Development Goals (SDGs) and addressing climate change: without good policy, they risk exacerbating existing inequality.
Amongst several positive indicators, WESS 2018 found that the energy sector is becoming more sustainable, with renewable energy technology and efficient energy storage systems giving countries the opportunity to "leapfrog" existing, often fossil fuel-based solutions.
The wellbeing of the most vulnerable is being enhanced through greater access to medicines, and millions in developing countries now have access to low-cost financial services via their mobile phones.
Referring to the report, UN Secretary-General António Guterres said that "good health and longevity, prosperity for all and environmental sustainability are within our reach if we harness the full power of these innovations."
However, the UN chief warned of the importance of properly managing the use of new technologies, to ensure there is a net benefit to society: the report demonstrates that unmanaged implementation of developments such as artificial intelligence and automation can improve efficiency but also destroy quality jobs.
"Clearly, we need policies that can ensure frontier technologies are not only commercially viable but also equitable and ethical. This will require a rigorous, objective and transparent ongoing assessment, involving all stakeholders," Mr. Guterres added
The Survey says that proactive and effective policies can help countries to avoid pitfalls and minimize the economic and social costs of technology-related disruption. It calls for regulation and institutions that promote innovation, and the use of new technologies for sustainable development.
With digital technology frequently crossing borders, international cooperation, the Survey shows, is needed to bring about harmonized standards, greater flexibility in the area of intellectual property rights and ensuring that the market does not remain dominated by a tiny number of extremely powerful companies.
Here, the UN has a vital role to play, by providing an objective assessment of the impact that emerging technologies have on sustainable development outcomes – including their effects on employment, wages and income distribution – and bringing together people, business and organizations from across the world to build strong consensus-led agreements.
Our Trust Deficit with Artifical Intelligence Has Only Just Started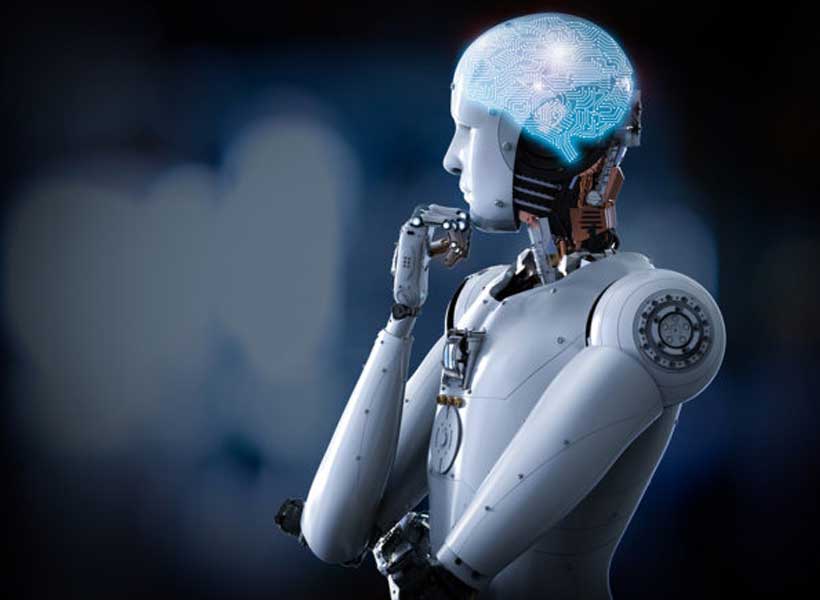 "We suffer from a bad case of trust-deficit disorder," said UN Secretary-General António Guterres in his recent General Assembly speech. His diagnosis is right, and his focus on new technological developments underscores their crucial role shaping the future global political order. Indeed, artificial intelligence (AI) is poised to deepen the trust-deficit across the world.
The Secretary-General, echoing his recently released Strategy on New Technologies, repeatedly referenced rapidly developing fields of technology in his speech, rightly calling for greater cooperation between countries and among stakeholders, as well as for more diversity in the technology sector. His trust-deficit diagnosis reflects the urgent need to build a new social license and develop incentives to ensure that technological innovation, in particular AI, is deployed safely and aligned with the public interest.
However, AI-driven technologies do not easily fit into today's models of international cooperation, and will in fact tend to undermine rather than enforce global governance mechanisms. Looking at three trends in AI, the UN faces an enormous set of interrelated challenges.
AI and Reality
First, AI is a potentially dominating technology whose powerful – both positive and negative –implications will be increasingly difficult to isolate and contain. Engineers design learning algorithms with a specific set of predictive and optimizing functions that can be used to both empower or control populations. Without sophisticated fail-safe protocols, the potential for misuse or weaponization of AI is pervasive and can be difficult to anticipate.
Take Deepfake as an example. Sophisticated AI programs can now manipulate sounds, images and videos, creating impersonations that are often impossible to distinguish from the original. Deep-learning algorithms can, with surprising accuracy, read human lips, synthetize speech, and to some extent simulate facial expressions. Once released outside of the lab, such simulations could easily be misused with wide-ranging impacts (indeed, this is already happening at a low level). On the eve of an election, Deepfake videos could falsely portray public officials being involved in money-laundering or human rights abuses; public panic could be sowed by videos warning of non-existent epidemics or cyberattacks; forged incidents could potentially lead to international escalation.
The capacity of a range of actors to influence public opinion with misleading simulations could have powerful long-term implications for the UN's role in peace and security. By eroding the sense of trust and truth between citizens and the state—and indeed amongst states—truly fake news could be deeply corrosive to our global governance system.
AI Reading Us
Second, AI is already connecting and converging with a range of other technologies—including biotech—with significant implications for global security. AI systems around the world are trained to predict various aspects of our daily lives by making sense of massive data sets, such as cities' traffic patterns, financial markets, consumer behaviour trend data, health records and even our genomes.
These AI technologies are increasingly able to harness our behavioural and biological data in innovative and often manipulative ways, with implications for all of us. For example, the My Friend Cayla smart doll sends voice and emotion data of the children who play with it to the cloud, which led to a US Federal Trade Commission complaint and its ban in Germany. In the US, emotional analysis is already being used in the courtroom to detect remorse in deposition videos. It could soon be part of job interviews to assess candidates' responses and their fitness for a job.
The ability of AI to intrude upon—and potentially control—private human behaviour has direct implications for the UN's human rights agenda. New forms of social and bio-control could in fact require a reimagining of the framework currently in place to monitor and implement the Universal Declaration of Human Rights, and will certainly require the multilateral system to better anticipate and understand this quickly emerging field.
AI as a Conflict Theatre
Finally, the ability of AI-driven technologies to influence large populations is of such immediate and overriding value that it is almost certain to be the theatre for future conflicts. There is a very real prospect of a "cyber race" in which powerful nations and large technology platforms enter into open competition for our collective data as the fuel to generate economic, medical and security supremacy across the globe. Forms of "cyber-colonization" are increasingly likely, as powerful states are able to harness AI and biotech together to understand and potentially control other countries' populations and ecosystems.
Towards Global Governance of AI
Politically, legally and ethically, our societies are not prepared for the deployment of AI. The UN, established many decades before the emergence of these technologies, is in many ways poorly placed to develop the kind of responsible governance that will channel AI's potential away from these risks and towards our collective safety and wellbeing. In fact, the resurgence of nationalist agendas across the world may point to a dwindling capacity of the multilateral system to play a meaningful role in the global governance of AI. Major corporations and powerful member states may see little value in bringing multilateral approaches to bear on what they consider lucrative and proprietary technologies.
There are, however, some important ways in which the UN can help build the kind of collaborative, transparent networks that may begin to treat our "trust-deficit disorder." The Secretary-General's recently-launched High-Level Panel on Digital Cooperation, is already working to build a collaborative partnership with the private sector and establish a common approach to new technologies. Such an initiative could eventually find ways to reward cooperation over competition, and to put in place common commitments to using AI-driven technologies for the public good.
Perhaps the most important challenge for the UN in this context is one of relevance, of re-establishing a sense of trust in the multilateral system. But if the above trends tell us anything, it is that AI-driven technologies are an issue for every individual and every state, and that without collective, collaborative forms of governance, there is a real risk that it will be a force that undermines global stability.