Energy has a role to play in achieving universal access to clean water and sanitation
The world has a water problem. More than 2.1 billion people drink contaminated water.  More than half the global population – about 4.5 billion people – lack access to proper sanitation services. More than a third of the global population is affected by water scarcity, and 80% of wastewater is discharged untreated, adding to already problematic levels of water pollution.
These statistics make for uncomfortable reading but energy can be part of the solution.
The linkages between water and energy are increasingly recognised across businesses, governments and the public – and have been a major area of analysis in the World Energy Outlook. Thinking about water and energy in an integrated way is essential if the world is to reach the United Nations' Sustainable Development Goals (SDGs) on water: to ensure the availability and sustainable management of water and sanitation for all.
The connection works in both directions. The energy sector accounts for roughly 10% of total water withdrawals and 3% of total water consumption worldwide. Water is essential to almost all aspects of energy supply, from electricity generation to oil supply and biofuels cultivation. Energy is also required for water treatment and to move water to where it is needed; in a first-of-a-kind global assessment, the World Energy Outlook found that, on aggregate, the energy consumption in the water sector globally is roughly equal to that of Australia today, mostly in the form of electricity but also diesel used for irrigation pumps and gas in desalination plants.
With both water and energy needs set to increase, the inter-dependencies between energy and water will intensify. Our analysis finds that the amount of water consumed in the energy sector (i.e. withdrawn but not returned to a source) could rise by almost 60% to 2040. The amount of energy used in the water sector is projected to more than double over the same period.
This challenge will be especially acute in developing countries. This is where energy demand is rising fastest, with developing countries in Asia accounting for two-thirds of the growth in projected consumption. This is also where water demand is likely to grow rapidly for agriculture as well as supply to industry, power generation and households, including those getting access to reliable clean water and sanitation for the first time. This growth will lead to higher levels of wastewater that must be collected and treated, and will require that water supply is available when and where it is needed. As such, how the water-energy nexus is managed is critical, as it has significant implications for economic and social development and the achievement of the UN SDGs, especially SDG 6 on water.
Technology is opening up new ways to manage the potential strains on both the energy and water sides, with creative solutions that leapfrog those used in the past. For example, building new wastewater capacity that capitalizes on energy efficiency and energy recovery opportunities being pioneered by utilities in the European Union and the United States could help temper the associated rise in energy demand from providing sanitation for all and reducing the amount of untreated wastewater (SDG Target 6.2 and 6.3). In some cases, achieving these targets could even produce energy:  WEO analysis found that utilizing the energy embedded in wastewater alone can meet more than half of the electricity required at a wastewater treatment plant.
Summary of SDG 6: Ensure availability and sustainable management of water and sanitation for all
6.1: Universal and equitable access to safe and affordable drinking water for all
6.2: Universal access to adequate and equitable sanitation and hygiene for all and end open defecation, paying special attention to the needs of women and girls
6.3: Improve water quality by reducing pollution, halve the proportion of untreated wastewater and substantially increase recycling and safe reuse globally
6.4: Increase water-use efficiency across all sectors, ensure sustainable withdrawals and supply for freshwater to address water scarcity and lower number of people suffering from water scarcity
6.5: Implement Integrated Water Resource Management at all levels
6.6: Protect and restore water-related ecosystems
6 A/B: Expand international cooperation and capacity-building support to developing countries and strengthen participation by local communities
Source: United Nations, sustainabledevelopment.un.org/sdg6
Smart project designs and technology solutions can also help to reduce the water needs of the energy sector (thereby helping to achieve SDG Target 6.4). The availability of water is an increasingly important measure for assessing the physical, economic and environmental viability of energy projects, and the energy sector is turning to alternative water sources and water recycling to help reduce freshwater constraints. There is also significant scope to lower water use by improving the efficiency of the power plant fleet and deploying more advanced cooling systems for thermal generation.
Moreover the achievement of other energy-related SDGs, including  taking urgent action on climate change (SDG 13) and providing energy for all (SDG 7), will depend on understanding the integrated nature of water and energy.
Moving to a low-carbon energy future does not necessarily reduce water requirements. The more a decarbonisation pathway relies on biofuels production, the deployment of concentrating solar power, carbon capture or nuclear power, the more water it consumes. If not properly managed, this means that a lower carbon pathway could exacerbate water stress or be limited by it.
Many who lack access to energy also lack clean water, opening up an opportunity to provide vital services to those most in need, provided these connections are properly managed. Pairing renewable decentralised energy systems (off-grid systems and mini-grids) with filtration technologies can provide both accesses to electricity and safe drinking water (Target 6.1).  Similarly, linking a toilet with an anaerobic digester can produce biogas for cooking and lighting.  Replacing diesel powered generators with renewables, such as solar PV, to power water pumps can help lower energy costs. However, if not properly managed, this could lead to the inefficient use of water, as was the case in the agricultural sector in India.
As such, the IEA's new Sustainable Development Scenario, which presents an integrated approach to achieving the main energy-related SDG targets on climate change, air quality and access to modern energy, will add a water dimension to this analysis this year. The aim is to assess what the implications of ensuring clean water and sanitation for all are for the energy sector, and what policymakers need to do to hit multiple goals with an integrated and coherent policy approach.
The WEO's work on water as part of the Sustainable Development Scenario will be part of WEO-2018, to be released on 13 November, 2018. For more on the WEO's work on the water-energy nexus, visit iea.org/weo/water
The IEA's Experts' Group on R&D Priority-Setting and Evaluation (EGRD) will host a workshop on Addressing the Energy-Water Nexus through R&D Planning and Policies on 28-29 May, 2018.
Post-Pandemic Energy Shift to Nuclear Power
The age of clean energy is already here while ongoing pandemic has severely affected global economy and energy markets. Fossil fuel industry and coal-based generation that holds more than 80% share in global energy supplies and electricity generation, suffers to operate at low capacity with decreased energy demand. Global restrictions on travel caused the biggest drop in oil demand in last 25 years while drop in coal demands is estimated to be 8-10% compared with last year that shows largest decline since second world war. The plunge in energy demands and collapsing prices are becoming a major hurdle for global economic recovery in coming years. This scenario promotes the reliance on renewable and clean energy resources for coming decades. It has also underlined the importance of electricity reliability and resilience during major disruptions. While governments are overwhelmed to secure long-term energy availability and market requirements, the post-pandemic sustainable energy systems have become the immediate need.
The energy industry that would emerge out of this crisis would certainly be distinct than the one existed before the pandemic. The fossil fuel industry is exposed to have been lagging two-dimensionally i.e. first, not being an environment friendly way of producing energy and second, unable to sustain such crisis scenarios where the demand drops and market collapses. Besides many renewable energy resources, nuclear energy stands as the most environment friendly and cost-effective energy resource. European countries are among top nuclear power dependent countries for their energy mix. Belgium, Spain, Sweden, Ukraine, Germany, South Korea are among the countries having more than 20% of nuclear power role in their total electricity production. Thus, there energy markets seem to be able to withstand the ongoing energy and economic recession. France, having the largest nuclear fleet that produces 74.8% of total electricity, is one of the most Covid-19 affected countries yet one of the biggest reasons of its continual sustenance is its largely nuclear dependent energy sector.
The recent policy briefs of Nuclear Energy Agency NEA highlights that the investment in nuclear energy and power plants is proven to create a larger amount of highly skilled and valued jobs, deliver widespread growth along with energy independence and security of supply, and helps build resilience against geopolitical shocks as well as speeding up the post-pandemic recovery. Thus, strengthening the case of energy shift to nuclear power with increase in the construction of nuclear power plants across the globe.
The race in nuclear power generation is expected to be another dilemma globally in times ahead. Besides increasing nuclear capacity via upgrading existing plants within countries, nuclear power capacity is increasing worldwide with 55 new reactors under construction. Most of these nuclear reactors are planned to be placed in Asian region i.e. China, Russia and India. Asian region is already under the action-reaction mode in terms of economic and military competition between countries with hegemonic postures. China, along with its other priorities of health and economic recoveries, is going to enhance its nuclear power capacity at a faster pace. The case of India is nonetheless distinct. Currently, there are seven under construction nuclear reactors in India. India already has the waiver to acquire civil nuclear technology and fuel from other states. This exemption and post-pandemic cautions predict Indian inclination towards greater nuclear power supply. It is here to examine what this nuclear sector competition would bring to the already volatile region and what repercussions it would bring along.
Post-pandemic new normal seems to have paced up the global move towards clean, sustainable and manageable energy means to secure the market. Additionally, nuclear power reliance is going to accelerate in next half century for early preparedness and resilience against future global crises and economic shortfalls like the one currently crippling the world.
Nord Stream 2 undermines NATO unity
The Nord Stream 2 gas pipeline is quickly turning into major irritant souring relations between the United States and its European allies. For the first time in the recent history of Euro-Atlantic integration, Germany has made it perfectly clear at the highest level that it could introduce sanctions against Washington and could even persuade its EU and NATO partners to act as a united front against the US. The reason for this is the stubborn desire by the US Congress to slap punitive sanctions on the European participants in the Nord Stream 2 project, including both private companies and government agencies in Germany and other countries.
The US news agency Bloomberg recently reported, citing two German officials that Germany is preparing to strike back if the US introduces additional sanctions against the Nord Stream 2 gas pipeline.
According to the agency, the government of Chancellor Angela Merkel is mulling the possibility of calling for coordinated actions by the European Union if Washington goes through with sanctions against the participants in the Nord Stream 2 project. Referring to a statement by the German Ministry of Economics, Bloomberg also emphasized that new US sanctions would hit German and European companies, banks, and government agencies.
Although seemingly calm on the outside, Angela Merkel has clearly toughened her rhetoric nonetheless. In her July 2 address to parliament, she said that Berlin looks at the Nord Stream 2 project in terms of its economic benefits and considers it necessary to complete it. She added that in spite of the threatened US sanctions, Germany will support the completion of the gas pipeline running under the Baltic Sea. She argued that the new extended sanctions being discussed on Capitol Hill in Washington are extraterritorial, and "are not consistent with my understanding of the law."
"We still believe that it's right to get the project done," Merkel emphasized.
A few hours before the Chancellor's speech in the Bundestag, Minister of State at the Federal Foreign Office Niels Annen told a meeting of the parliamentary committee on economics and energy that Washington's new sanctions on Nord Stream 2 are unacceptable: "The fact that the US Congress acts as a regulator in European affairs is absurd. Just imagine, if we adopted a resolution on US energy security in the Bundestag," Annen stressed. According to him, imposing sanctions is not the way to go because what this particular case is all about is more than just relations between Germany and the US, it is about European sovereignty. Niels Annen also welcomed the committee's stated desire to explain to the US lawmakers its position on Nord Stream 2.
However, Angela Merkel still views US-German relations in a wider context of European and global security. In an interview published recently in several European media, she admitted the possibility of a new geopolitical reality where the United States would not have a leading role: "We grew up in the certain knowledge that the United States wanted to be a world power. Should the US now wish to withdraw from that role of its own free will, we would have to reflect on that very deeply."
Objectively speaking, the positions of Germany and its partners (including Austria) regarding the implementation of the Nord Stream 2 project can be strengthened by differences existing on this issue in the United States itself. Congress is currently considering two options for sanctions, with the most recent one being the mildest of the two. Both bills envision additional restrictions on the use of ships, including for preparing the sites the pipeline will run along, and may also prohibit foreign companies from providing insurance risk assessment services to the Nord Stream 2 project. The main disagreement is about US sanctions against foreign organizations that conduct testing and certification of the pipeline. In a nutshell, it comes down to the fact that a gas pipeline cannot be launched without a final certificate of compliance with all required international standards.
According to available information, in view of the upcoming presidential elections and the worsening domestic situation, most US senators are now gravitating towards a milder resolution in order to avoid aggravating contradictions already existing between the United States and Germany, as well as within NATO as a whole, and also in order not to play up to President Donald Trump, who has recently toughened his stance on Berlin. At the same time, in late June, a group of US senators, including Ted Cruise, Jeanne Shaheen, John Barrasso, Ron Johnson and Tom Cotton, proposed including sanctions on the Nord Stream 2 project in the US defense budget for fiscal year 2020-2021. The authors of the initiative believe that it would fast-track the possible introduction of sanctions, because, unlike a regular bill that can be subject to lengthy discussion, the defense budget is invariably approved each fall.
President Trump has recently been pressing for new sanctions against Nord Stream 2, while simultaneously ratcheting up his criticism of Germany. According to his former National Security Adviser John Bolton, whose book of memoirs came out right amid the current aggravation of the political situation in the US, two years ago, Trump openly threatened to withdraw the United States from NATO because Germany and its allies were implementing the Nord Stream 2 project. According to Donald Trump's logic, since the US pays Europeans for their safety, Europeans, in return, must buy American liquefied natural gas, even at a higher price.
What happens next will depend on the position of Germany and other European countries wishing to maintain their energy-related cooperation with Russia. Stanislav Mitrakhovich, a senior expert at the Russian National Energy Security Fund and the Financial University, believes that new US sanctions can slow down the project, but without resistance from Europe Washington may go even further.
"If the United States feels that Germany is ready to back off and dance to Washington's tune, it can still go ahead and introduce tough measures, including against German businesses. If so, the construction might be put on ice simply because the pipes are in Germany."
Meanwhile, in Germany itself the media has so far refrained from overdramatizing the situation around the completion of the Nord Stream 2 project. Thus, the newspaper Die Welt believes that the project operator has a chance to complete the construction of the pipeline without fearing US sanctions simply by changing the ownership of the Akademik Chersky pipe-laying ship, which has been commissioned to finish the job. The Gazprom Fleet Company could re-register the Akademik Chgersky, which is its only pipe-laying vessel, to the Samara Thermal Energy Property Fund (STIF), which is not subject to possible sanctions. According to the newspaper, the only impediment to the pipeline's construction could be a ban on most types of work in the Baltic Sea in July-August for reasons of conservation of local fish stocks (protection of cod spawning).
The whole situation warrants a further toughening of rhetoric on both sides of the Atlantic. In a statement, carried by the business newspaper Handelsblatt, two Bundestag deputies – Timon Gremmels (SPD faction's speaker on gas policy) and Markus Töns (SPD faction's speaker on trade policy) slammed the US sanctions as "an encroachment on the principle of legality and protection of investments in Europe." They emphasized that "the threat of tougher extraterritorial sanctions has consolidated the ranks of the German Bundestag. Even the parliamentary factions generally critical of the gas pipeline project see the proposed restrictions as a violation of international law and an attempt to undermine the sovereignty of Europe."
"We are convinced that the time of diplomatic restraint is now over. To protect European interests, the German government and the European Union should introduce countermeasures and consider the use of retaliatory sanctions, for example, against US shale gas. The real threat of serious retaliatory sanctions is the only way we can possibly resolve the conflict. This is the only language Donald Trump understands," the MPs stressed.
For Russia, this is creating opportunities for closer trade, economic and political cooperation with Germany and other European countries. Considering the scope of German business involvement in the Nord Stream 2 project and the personal position of Chancellor Angela Merkel, the chances are high that the gas pipeline will be completed and Moscow will be able to benefit from the growing contradictions between the US and Europe.
From our partner International Affairs
Promoting Indonesia's Renewable Energy for a Better Future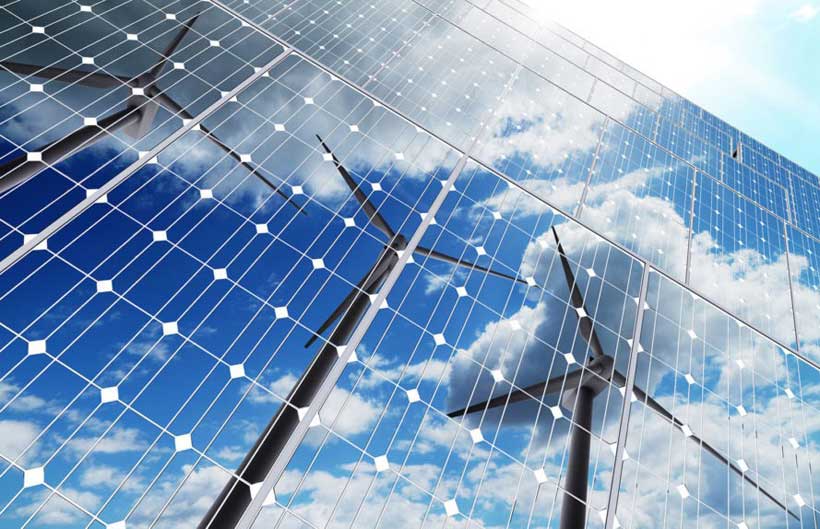 Indonesia has a large target to reduce greenhouse gas emissions by around 29% from business as usual (BAU) emissions by 2030. Indonesia also has a renewable energy target of 23% by 2025 in the energy mix. Promoting the use of bio-energy which is currently in the Biodiesel 30 (B30) process and which will be increased to B50 or more in the coming years is a real effort to reduce dependence on fossil energy. Of course everything requires a consistent process, or not sudden and necessarily. It takes persistent efforts, as well as being adaptive to existing socio-economic conditions.
In other words, the transition to non-fossil energy must be done in stages and adjusted to the conditions of each country. Because there are still many countries whose source of income rests on fossil energy. This is mainly because the price and technology are currently more competitive, cheaper, and available abundantly as local natural resources. Forcing a drastic shift to new energy will cripple and impoverish many countries in the world. As a result, it can bring up new forms of injustice. Meanwhile, on the other hand the world has agreed that one of the vision of sustainable development goals is that no country should be left behind (no one country left behind).
Indonesia to this day continues to strive to increase the energy mix of renewable energy sector, such as solar power, hydropower, geothermal energy, wind power and bio mass. Indonesia's natural conditions are mostly cloudy and rainy, winds which are unstable, and most especially in the East that are islands and far from energy sources, are still an obstacle. In this context, the use of fossil-based energy such as gas is still a mainstay that has commercial advantages, uninterrupted supply, and more practical.
That is, power plants are still dominated by fossil primary energy. In 2017, power generation capacity uses 85% of fossil energy, mainly coal. Several new plants under construction, such as the Indramayu # 2 Coal Power Plant project, received financial support from Japan's Official Development Assistance (ODA). In 2025 primary electricity is projected at 102.6 MTOE, the largest portion is coal, 59%, followed by 27% renewable energy and 14.1% gas. The portion of coal in 2050 is projected to decrease to 52%.
In fact, domestic oil refineries (including expansion and construction of new refineries), still require a supply of crude oil, either through domestic production or import. Likewise, the wheels of the economy and state finances, including the fiscal stability of revenue-sharing funds that support regional budgets, are also still significantly dependent on fossil energy. So it is not easy to make radical adjustments, but efforts are still needed in that direction, so that in the future Indonesia will not be left behind from other countries and not be trapped in a state of energy scarcity when everything we have drained from nature then running low, even depleted .
Amid the constellation above, several strategies need to be undertaken by the government. For example, the Government of Indonesia together with other countries that have the same problem, conduct an effective joint diplomacy instrument for developed countries in the OECD so that it objectively considers conditions in each country. Then, collaborate systematically and sustainably with developed countries to improve technology for the use and utilization of primary energy that is efficient, clean, and affordable.
Finally, in structured, patterned and integrated strategies, Indonesia should be transforming the primary energy paradigm as a source of income. Energy must be used as development capital, increasing the added value of fossil energy by encouraging further processing and downstreaming. This should be a mindset in the general policy of preparing the state budget. Thus, Indonesia continues to take on its role and responsibility to safeguard the climate, while strengthening the structure of the country's economy based on the added value of primary energy downstreaming.
Meanwhile, in terms of electricity and the use of coal, several programs and regulations are really needed that lead to the strategic plan above. First, synchronize and reorient the target of the electricity energy mix in Indonesia. This is related to Indonesia's electricity energy mix plan in the National Electricity General Plan and the dynamic target of the electricity mix business plan for supplying electricity. Second, the certainty of regulations related to renewable energy. In Indonesia, regulations regarding renewable energy changed twice in 2017 with Ministry Regulation No. 12/2017 and No. 50/2017.
The built own operate transfer (BOOT) regulation for water and geothermal power plants poses a new risk to project viability. Changes in regulations, it is said, will make it difficult for renewable energy industry players to make long-term projections. Especially related to the issue of ownership prices and risk majors for extraordinary circumstances (force majeure). Therefore, clear regulatory certainty cannot but is an urgent need in a long-term strategic plan
Third, State Owned Enterprises of Electricity of Indonesia (PLN). PLN's heavy losses and negative cash flow continue to make these state-owned companies have problems meeting operational obligations. Renewable energy tariffs are considered high. In order to encourage competitive renewable-based electricity generation rates, inevitably, the government needs to make green prices more attractive, especially for investment in the energy sector. Ideally, at least until the economic price of renewable energy falls below the price of fossil fuel economy.
Another important economic issue is the guarantee of price certainty in the power purchase agreement (PPA) for renewable plants. If the tariff changes are significant enough, it is estimated, it can affect investment decisions because investors need a long enough time from the business preparation period to get PPA. Given that areas that need electricity are many in areas with high population density, while renewable potential in sparsely populated areas, however, investment in interconnection networks is needed as a risk. Hopefully in the future the government will be more sensitive to this renewable energy and be more consistent in realizing it in the coming years