Category 5 storms: A norm or exception?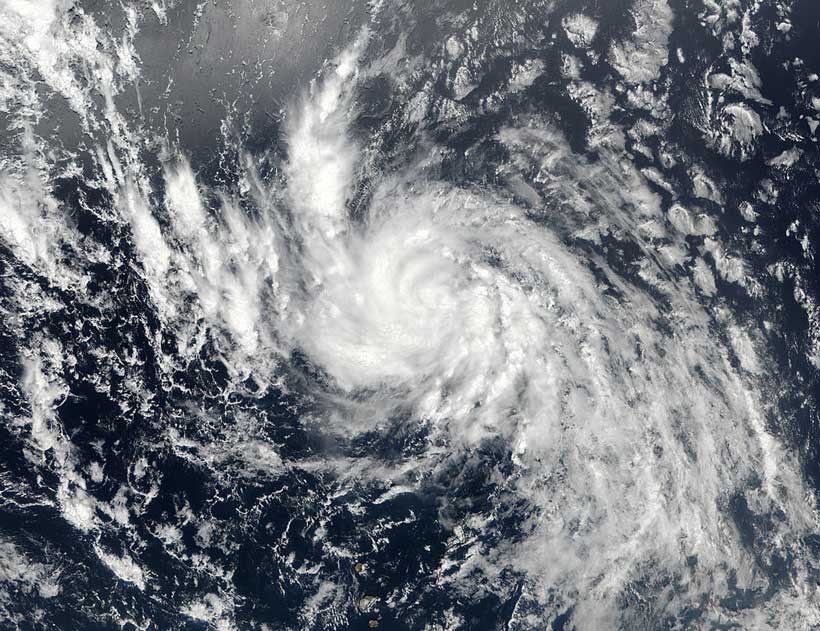 Compared to their larger counterparts, small states are at a higher risk of extreme weather events, which threaten to wipe out their developmental gains, and to some extent, their very existence.
According to the IMF, the economic cost of the average natural disaster during 1950-2014 was nearly 13 percent of GDP for small states, compared to less than 1 percent of GDP for larger states. During that same period, the average natural disaster affected 10 percent of the population in small states, compared to just 1 percent for other countries.
In recent times, the frequency of disasters affecting small states has been far much greater, reflecting small states' proximity to cyclone and hurricane belts. In addition, there has been a rapid expansion in the number of higher category cyclones.  These have left a trail of devastation in their wake, and are estimated to have generated costs in the billions.
In March 2015, category 5 cyclone  Pam struck Vanuatu, and in Fiji, category 5 Tropical Cyclone Winston left over 40 percent of the population negatively impacted. A few weeks ago, Tropical Cyclone Gita, the worst storm to hit Tonga in 60 years, caused significant damage to infrastructure and unprecedented disruption to amenities.
As recent as last year, the Caribbean experienced widespread destruction and substantial loss and damage due to category 5 hurricanes Irma and Maria. These hurricanes damaged critical infrastructure in Anguilla and Barbuda, whilst; and the Bahamas suffered remarkable damage to physical structures.  Moreover, there were damages to over 80 percent of homes, electricity and telecommunications in Dominica; and the list goes on.
Is this growing frequency of robust and destructive category 5 storms a norm or exception?
Well, there is a growing body of evidence that seems to suggest that the recent increase of these highly destructive storms are indeed linked to climate change. According to the Intergovernmental Panel on Climate Change (IPCC) model projections, in particular, global warming is expected to cause an intensification of devastating cyclones by the end of the 21st century. I believe that should this projection come to fruition, such weather events will most-likely push small states beyond their coping point, given their already weak adaptive capacities.
The real question is this:
What does all this mean for the economic development and very existence of small states, and can this be solved through increased financing for development?
WWF Launches Activation Hub to Help Prevent 10 Million Metric Tons of Global Plastic Waste
The global plastic pollution crisis is threatening the natural environment on which we depend – impacting oceans, communities, wildlife, and people at an unprecedented rate. While many companies and organizations are committing to curb plastic pollution, some lack a roadmap to follow when implementing these commitments. Today WWF launched a new activation hub, ReSource: Plastic, to help solve this problem.
WWF estimates as few as 100 companies have the potential to help prevent roughly 10 million metric tons of the world's plastic waste pollution – If done through industry, private sector and government collaboration. Even more, this number could triple by inspiring a ripple effect across supply chains and industry sectors.
ReSource seeks to tap into this massive potential by helping companies align their large-scale plastic commitments from aspiration to meaningful, measurable action. ReSource will collaborate with industries to ensure a systems-based approach to addressing plastic production, consumption, waste management and recycling as a single system.
"ReSource is designed to identify the concrete changes that will make the biggest impacts in reducing a company's plastic pollution footprint," said Nik Sekhran, Chief Conservation Officer, World Wildlife Fund. "To get closer to our goal of no plastic in nature will take nothing short of transforming the entire value chain. With ReSource, companies now have access to more advanced tools to maximize, measure and multiply their commitments to make this a reality."
Six of the world's leading companies, including Keurig Dr Pepper, McDonald's, Procter & Gamble, Starbucks, Tetra Pak and The Coca-Cola Company have signed on as Principal Members.
"Addressing the plastic problem in our oceans, rivers and land is everyone's responsibility – including the companies that use much of the plastic in the world today. It's a complex issue with no one-size-fits-all solution, and that's why we're so energized by the approach WWF is taking with the ReSource program," said Virginie Helias, Vice President and Chief Sustainability Officer, Procter & Gamble. "ReSource will bring a systems approach in partnership with many stakeholders – common metrics, best practices, accountability – that is much needed to accelerate progress on long-term solutions."
A recent report by WWF, "No Plastic in Nature: A Practical Guide for Business Engagement," examined the scope and causes of the plastic waste crisis and laid out a clear and pragmatic guide for businesses to lead the much-needed plastics revolution. This guide provided the vision and foundation for the design of ReSource. Measurement and transparent reporting are paramount if this challenge is to be met. ReSource will track and publicly report progress on the amount of plastic waste prevented by participants on an annual basis.
"We are proud to join WWF as a Principal Member of ReSource," said Francesca DeBiase, McDonald's Executive Vice President and Chief Supply Chain and Sustainability Officer. "This partnership perfectly aligns with our ambition to use our Scale for Good and work with others to develop thoughtful, scalable solutions that will make a significant impact on the plastic pollution challenge."
WWF is working to change the way the world sources, designs, collects and reuses plastic – taking the approach that no individual, organization, business or government can tackle the root causes of plastic pollution on their own. The complexity of the challenge demands collaboration and ReSource delivers on this demand by connecting companies with other key stakeholders to share discoveries and investments that will multiply the impact of these efforts globally.
Leading organizations tackling the plastic waste crisis, Ellen MacArthur Foundation (EMF) and Ocean Conservancy, have joined ReSource as Thought Partners. EMF has already united hundreds of organizations around a set of 2025 targets through the New Plastics Economy Global Commitment. EMF will work closely with WWF to ensure ReSource is aligned with their vision of a circular economy for plastics and to provide organizations with the tools needed to achieve these targets. For years, Ocean Conservancy has convened scientists and businesses around solutions to the ocean plastic crisis through its Trash Free Seas Alliance®, of which WWF is a member. Ocean Conservancy will help ensure ReSource is informed by deep ocean expertise, particularly as ocean plastic pollution has become a driver for change toward a circular economy.
"World Wildlife Fund is a key partner for Starbucks in our efforts to continue minimizing our environmental footprint," said John Kelly, Senior Vice President of Global Public Affairs and Social Impact, Starbucks. "We look forward to being a part of ReSource: Plastic as we know it takes collaboration to find scalable, truly impactful solutions. We're committed to learning and leading alongside other brands as we work toward our aspiration of sustainable coffee, served sustainably."
ReSource is part of WWF's global No Plastic in Nature campaign to protect the world's oceans and biodiversity by tackling marine litter and unnecessary plastic consumption.
Prevailing Plastic Pollution in Pakistan
In recent times our globe has trodden the path of development and advancement by leaps and bounds. This advancement and progress have taken place up to such extent that a lower class citizen finds himself besieged by multiple machines in his small home. The excess services of the technology have taken the world by storm because it has facilitated humanity with astonishing services. Advancement in technology has a direct link with that of globalization. With the advancement in globalization, the trends of people have altered their preferences. During the last decade, there is a glaring rise in the trends of shopping. The drifts of globalization with capitalism have enticed people to widen their demands. And obviously, one can witness that even a beggar seems to purchase some eatable or aught. With the augmentation in the trends of business and purchasing, there is rampant use of plastic bags and plastic commodities. But this wonder of plastic got a little out of hand.
However, in this technological, globalized, and capitalistic era, our biodiversity with worth trillion dollars is on a perilous verge. Overuse of technological accessories, industrialization, mobilization, and globalization from one perspective have posed a threat to our ecosystem. The one darkest commodity of this globalized and technologically sophisticated world is the menace of plastic. Yes, during these times when the advantages of technology and globalization are getting much publicity, they have posed threat on either side as well. Plastic is one of these perils and has saturated our environment. The invention of this commodity has completely invaded our lives. During these times, everything is at least partly fabricated from plastic. Our clothes, items of furniture, houses, bags, and several items that surround us possess a specific share of plastic in them. In short, our lives are turning into plastic.
Plastic is the biggest threat to biodiversity. The question that arises why it is a threat to the environment? The answer is obvious that plastic is non-biodegradable (not able to be decomposed). The plastic bags that we see on shopping centers usually take 10-100 years to decompose and normal plastic products take 450 years to decompose. According to the report, the world is currently producing nearly 300 million tons of plastic each year. Now imagine for a moment that such a prolific quantity of plastic that is being produced every year, how long it will take to decompose? Centuries of course.
Another question that rears is the plastic that has produced till date, created the perplexity up to which extent? The answer is that it has wreaked havoc in the environment. Particularly, it has harmed marine life. Since heaps of garbage are dumped into the sea, so that refuse involves plastic in it. As seafood is an important source of protein; pollution and damage propagated by plastic are immeasurable. Over 600 marine species are being harmed by plastic pollution every day. Aforementioned that plastic takes many years to decompose, so marine animals can't digest it. When they ingest plastic bags, gills are wrapped by the plastic bags. In this way, suffocation occurs which leads them to death. Their death brings about further pollution to the sea. By this mean, we are squandering our sea boon.
The issue doesn't end here, the life on the earth crust and in the atmosphere is also not safe from this menace. Many people inhabited in small towns and village burn plastic, in order to annihilate. The burning of plastic causes damage to the atmosphere as plastic comprises poisonous chemicals. The polluted air when inhaled by humans and animals affect their health and can cause respiratory problems. Likewise, when plastic is dumped in landfills, it interacts with water and forms hazardous chemicals. When these chemicals seep underground, they degrade the water quality. In these ways, plastic is damaging our globe.
Following analyzing the downside of plastic, the next question inevitably dominates the thinking that how much the government of Pakistan is serious to sort out this issue. The answer to this question is the government is iota interested in this matter. Almost eight months have passed yet the government seems uninterested in this matter. Around 55 billion plastic bags are being used annually in Pakistan. In my city or district, I see at every outlet the plastic bags hung. Every customer carries the eatable or necessity item in the plastic bag. There is no observance of the ban on the use of the plastic bag. On the contrary, many European countries have devised plans and passed the rules against the use of plastic bags. The incumbent government is just good at reprimanding the previous governments. Pakistan is among the top 10 polluted countries and doubtlessly plastic pollution is responsible for bringing at status quo. The government should impose a ban on plastic bag manufacturing factories. Also, it should abbreviate the use of plastic commodities.
Multiple convenient solutions have been proposed in combating plastic pollution. Switching to reusable bags would help a lot in reducing plastic pollution. Organic cotton grocery bags, canvas market bags, and, grab bags are the best alternatives to plastic bags. In 2016, after consuming five years searching through piles of waste, Japanese researchers found a strain of bacteria that naturally grew to eat away at polyethylene terephthalate, which is common plastic and known as polyester. This bacteria is known as Mutant Enzyme. The know-how of the proper way to recycle common plastics is necessary, can also do wonders. Arranging awareness seminars on the detrimental effects of plastic is yet another effective way.
Despite many proposed and effective solutions above the incumbent government is tethered to combat the menace of plastic. The government should be mindful that if we keep going on this trajectory, there will be more plastic than fish by 2050. The government, the NGO's, social welfare organization, civil societies, and we as the unit should join hands together to fight that perilous issue lest it should late.
India advances ground-breaking plan to keep planet and people cool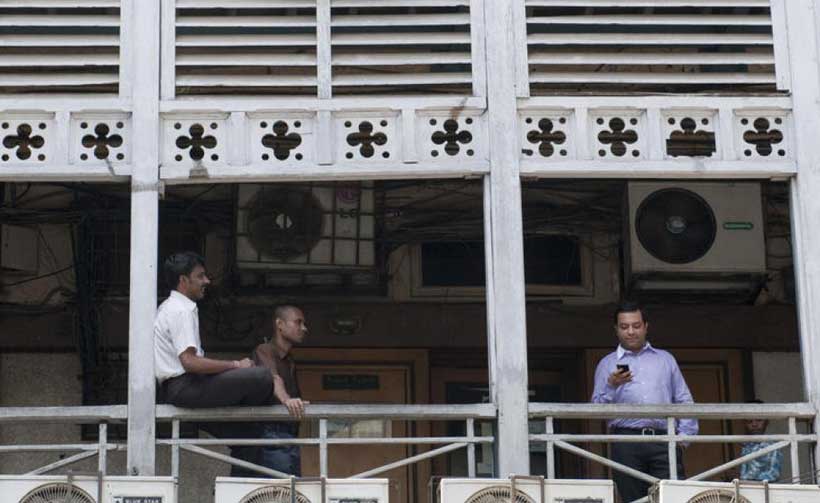 India's new comprehensive Cooling Action Plan targets an increase in sustainable cooling for the good of its population, while helping to fight climate change
Four years after temperatures hit the high forties in India, claiming over 2,000 lives, parts of the country are again baking in intense, and deadly, heatwaves. Throughout April and into May, the states of Madhya Pradesh, Maharashtra and Rajasthan have seen daily highs of 42°C.
As climate change increases, such temperatures are becoming the new normal. Combined with economic growth and urbanization, this brings a huge growth in cooling demand. The number of air conditioners in India is expected to rise from 15 million in 2011 to 240 million in 2030.
Cooling isn't just about protecting against extreme temperatures. A recent study from the UN's Sustainable Energy for All initiative puts India in the top nine countries at greatest risk from lack of access to cooling technology that also keeps food fresh, vaccines stable and children in education.
To give just a few examples, a quarter of vaccines in India arrive damaged because of broken or inefficient cold chains, while only four per cent of fresh produce is transported in refrigerated vehicles, leading to economic losses of US$4.5 billion annually.
Aware of these worrying statistics, the government launched earlier this year the India Cooling Action Plan, the first such holistic plan from any national government.
"Cooling is a developmental need, yet India has one of the lowest levels of access in the world," says CK Mishra, Secretary at the Ministry for Environment, Forest and Climate Change. "To support economic growth and improve resilience, it is inevitable that India will embrace cooling.
"By accelerating and integrating policies, regulations, workforce training and research and development, this plan mobilizes government, industry and society to ensure thermal comfort for all while keeping to our international environmental commitments and not burdening ourselves with inefficient, expensive infrastructure and an overstretched power grid.
"The plan recognizes the significant role of accelerated action on building and appliance efficiency, and the economic and environmental benefits of new technologies such as thermal storage and district cooling."
Energy efficiency a key approach
By 2038, the plan aims to reduce cooling demand by up to 25 per cent, refrigerant demand by 25–30 per cent and cooling energy requirements by up to 40 per cent. It aims to double farmers' incomes by improving the cold chain and so wasting less food.
These are big goals, but experts believe India's plan is sensible and achievable.
"Living in India you quickly understand the importance of keeping cool for your health and day-to-day functioning," says Benjamin Hickman, a UN Environment technical advisor based in India. "This plan acknowledges head-on that Indian cooling demand will grow eightfold in 20 years and recommends a myriad of cross-cutting solutions that urgently need to be implemented and scaled up."
Crucially, the plan also aligns India's cooling growth with the Kigali Amendment to the Montreal Protocol. This international agreement obliges nations to phase down the use of hydrofluorocarbons (HFCs)—refrigerants that are thousands of times more potent greenhouse gases than carbon dioxide.
Globally, the agreement can deliver up to 0.4°C of avoided warming by the end of this century just by phasing out hydrofluorocarbons. Simultaneously improving the energy efficiency of cooling equipment could double the benefits. According to a study by the Lawrence Berkley National Laboratory, such energy efficiency improvements can benefit India. If the average room air conditioner efficiency improves by six per cent per year, more than 64 TWh per year of energy could be saved by 2030. This would cut greenhouse gas emissions, protect cities' power infrastructure from overload, and bring cumulative consumer benefits of up to US$25 billion.
Prioritizing new cooling solutions
The plan doesn't just look at efficiency. It prioritizes other solutions, such as passive cooling, building design, fans and coolers, new technologies and behavioural change. Among the new technologies is district cooling—the distribution of cooling energy from a central plant to multiple buildings.
The Ministry of Environment, Forests and Climate Change is co-chair of the UN Environment-led District Energy in Cities Initiative, which is working with three pilot cities—Amaravati, Rajkot and Thane – in India to demonstrate these technologies. Three quarters of the buildings required for 2030 have yet to be built, so there is a huge opportunity for new urban developments to use district cooling, which can be up to 50 per cent more efficient than stand-alone solutions.
"UN Environment praises India's leadership in being the first country to adopt a comprehensive plan for the cooling sector," says Atul Bagai, Head of UN Environment's India Country Office. "Singling cooling out is vital to scaling up and targeting action on what has for years been a silently growing environmental catastrophe, and India's Cooling Action Plan should set the benchmark for other countries to follow. UN Environment stands ready to support India to achieve and surpass its targets."
Last month, UN Environment, the Climate and Clean Air Coalition, the Kigali Cooling Efficiency Program, and Sustainable Energy for All launched the Cool Coalition. The coalition is a unified front that links action across the Kigali Amendment, Paris Agreement and Sustainable Development Goals. It will inspire ambition, identify solutions and mobilize action to accelerate progress towards clean and efficient cooling.
These kinds of actions provide hope that we can help keep everyone, and the planet, cool.