Why America's major news-media must change their thinking
America's 'news'-media possess the mentality that characterizes a dictatorship, not a democracy. This will be documented in the linked-to empirical data which will be subsequently discussed. But, first, here is what will be documented by those data, and which will make sense of these data:
In a democracy, the public perceive their country to be improving, in accord with that nation's values and priorities. Consequently, they trust their government, and especially they approve of the job-performance of their nation's leader. In a dictatorship, they don't. In a dictatorship, the government doesn't really represent them, at all. It represents the rulers, typically a national oligarchy, an aristocracy of the richest 0.1% or even of only the richest 0.01%. No matter how much the government 'represents' the public in law (or "on paper"), it's not representing them in reality; and, so, the public don't trust their government, and the public's job-rating of their national leader, the head-of-state, is poor, perhaps even more disapproval than approval. So, whereas in a democracy, the public widely approve of both the government and the head-of-state; in a dictatorship, they don't.
In a dictatorship, the 'news'-media hide reality from the public, in order to serve the government — not the public. But the quality of government that the regime delivers to its public cannot be hidden as the lies continually pile up, and as the promises remain unfulfilled, and as the public find that despite all of the rosy promises, things are no better than before, or are even becoming worse. Trust in such a government falls, no matter how much the government lies and its media hide the fact that it has been lying. Though a 'democratic' election might not retain in power the same leaders, it retains in power the same regime (be it the richest 0.1%, or the richest 0.01%, or The Party, or whatever the dictatorship happens to be). That's because it's a dictatorship: it represents the same elite of power-holding insiders, no matter what. It does not represent the public. That elite — whatever it is — is referred to as the "Deep State," and the same Deep State can control more than one country, in which case there is an empire, which nominally is headed by the head-of-state of its leading country (this used to be called an "Emperor"), but which actually consists of an alliance between the aristocracies within all these countries; and, sometimes, the nominal leading country is actually being led, in its foreign policies, by wealthier aristocrats in the supposedly vassal nations. But no empire can be a democracy, because the residents in no country want to be governed by any foreign power: the public, in every land, want their nation to be free — they want democracy, no dictatorship at all, especially no dictatorship from abroad.
In order for the elite to change, a revolution is required, even if it's only to a different elite, instead of to a democracy. So, if there is no revolution, then certainly it's the same dictatorship as before. The elite has changed (and this happens at least as often as generations change), but the dictatorship has not. And in order to change from a dictatorship to a democracy, a revolution also is required, but it will have to be a revolution that totally removes from power the elite (and all their agents) who had been ruling. If this elite had been the nation's billionaires and its centi-millionaires who had also been billionaire-class donors to political campaigns (such as has been proven to be the case in the United States), then those people, who until the revolution had been behind the scenes producing the bad government, need to be dispossessed of their assets, because their assets were being used as their weapons against the public, and those weapons need (if there is to be a democracy) to be transferred to the public as represented by the new and authentically democratic government. If instead the elite had been a party, then all of those individuals need to be banned from every sort of political activity in the future. But, in either case, there will need to be a new constitution, and a consequent new body of laws, because the old order (the dictatorship) no longer reigns — it's no longer in force after a revolution. That's what "revolution" means. It doesn't necessarily mean "democratic," but sometimes it does produce a democracy where there wasn't one before.
The idea that every revolution is democratic is ridiculous, though it's often assumed in 'news'-reports. In fact, coups (which the U.S. Government specializes in like no other) often are a revolution that replaces a democracy by a dictatorship (such as the U.S. Government did to Ukraine in 2014, for example, and most famously before that, did to Iran in 1953). (Any country that perpetrates a coup anywhere is a dictatorship over the residents there, just the same as is the case when any invasion and occupation of a country are perpetrated upon a country. The imposed stooges are stooges, just the same. No country that imposes coups and/or invasions/occupations upon any government that has not posed an existential threat against the residents of that perpetrating country, supports democracy; to the exact contrary, that country unjustifiably imposes dictatorships; it spreads its own dictatorship, which is of the imperialistic type, and any government that spreads its dictatorship is evil and needs to be replaced — revolution is certainly justified there.)
This is how to identify which countries are democracies, and which ones are not: In a democracy, the public are served by the government, and thus are experiencing improvement in their lives and consequently approve of the job-performance of their head-of-state, and they trust the government. But in a dictatorship, none of these things is true.
In 2014, a Japanese international marketing-research firm polled citizens in each of ten countries asking whether they approve or disapprove of the job-performance of their nation's head-of-state, and Harvard then provided an English-translated version online for a few years, then eliminated that translation from its website; but, fortunately, the translation had been web-archived and so is permanent here (with no information however regarding methodology or sampling); and it shows the following percentages who approved of the job-performance of their President or other head-of-state in each of the given countries, at that time:
China (Xi) 90%
Russia (Putin) 87%
India (Modi) 86%
South Africa (Zuma) 70%
Germany (Merkel) 67%
Brazil (Roussef) 63%
U.S. (Obama) 62%
Japan (Abe) 60%
UK (Cameron) 55%
France (Hollande) 48%
In January 2018, the global PR firm Edelman came out with the latest in their annual series of scientifically polled surveys in more than two dozen countries throughout the world, tapping into, actually, some of the major criteria within each nation indicating whether or not the given nation is more toward the dictatorship model, or more toward the democracy model. The 2018 Edelman Trust Barometer survey showed that "Trust in Government" (scored and ranked on page 39) is 44% in Russia, and is only 33% in the United States. Trust in Government is the highest in China: 84%. The U.S. and Russia are the nuclear super-powers; and the U.S. and China are the two economic super-powers; so, these are the world's three leading powers; and, on that single measure of whether or not a country is democratic, China is the global leader (#1 of 28), Russia is in the middle (#13 of 28), and U.S. ranks at the bottom of the three, and near the bottom of the entire lot (#21 of 28). (#28 of 28 is South Africa, which, thus — clearly in retrospect — had a failed revolution when it transitioned out of its apartheid dictatorship. That's just a fact, which cannot reasonably be denied, given this extreme finding. Though the nation's leader, Zuma, was, according to the 2014 Japanese study, widely approved by South Africans, his Government was overwhelmingly distrusted. This distrust indicates that the public don't believe that the head-of-state actually represents the Government. If the head-of-state doesn't represent the Government, the country cannot possibly be a democracy: the leader might represent the people, but the Government doesn't.)
When the government is trusted but the head-of-state is not, or vice-versa, there cannot be a functioning democracy. In other words: if either the head-of-state, or the Government, is widely distrusted, there's a dictatorship at that time, and the only real question regarding it, is: What type of dictatorship is this?
These figures — the numbers reported here — contradict the ordinary propaganda; and, so, Edelman's trust-barometer on each nation's 'news'-media (which are scored and ranked on page 40) might also be considered, because the natural question now is whether unreliable news-media might have caused this counter-intuitive (in Western countries) rank-order. However, a major reason why this media-trust-question is actually of only dubious relevance to whether or not the given nation is a democracy, is that to assume that it is, presumes that trust in the government can be that easily manipulated — it actually can't. Media and PR can't do that; they can't achieve it. Here is a widespread misconception: Trust in government results not from the media but from a government's having fulfilled its promises, and from the public's experiencing and seeing all around themselves that they clearly have been fulfilled; and lying 'news'-media can't cover-up that reality, which is constantly and directly being experienced by the public.
However, even if trust in the 'news'-media isn't really such a thing as might be commonly hypothesized regarding trust in the government, here are those Edelman findings regarding the media, for whatever they're worth regarding the question of democracy-versus-dictatorship: Trust in Media is the highest, #1, in China, 71%; and is 42% in #15 U.S.; and is 35% in #20 Russia. (A July 2017 Marist poll however found that only 30% of Americans trust the media. That's a stunning 12% lower than the Edelman survey found.) In other words: Chinese people experience that what they encounter in their news-media becomes borne-out in retrospect as having been true, but only half of that percentage of Russians experience this; and U.S. scores nearer to Russia than to China on this matter. (Interestingly, Turkey, which scores #7 on trust-in-government, scores #28 on trust-in-media. Evidently, Turks find that their government delivers well on its promises, but that their 'news'-media often deceive them. A contrast this extreme within the Edelman findings is unique. Turkey is a special case, regarding this.)
I have elsewhere reported regarding other key findings in that 2018 Edelman study.
According to all of these empirical findings, the United States is clearly not more of a democracy than it is a dictatorship. This particular finding from these studies has already been overwhelmingly (and even more so) confirmed in the world's only in-depth empirical scientific study of whether or not a given country is or is not a "democracy": This study (the classic Gilens and Page study) found, incontrovertibly, that the U.S. is a dictatorship — specifically an aristocracy, otherwise commonly called an "oligarchy," and that it's specifically a dictatorship by the richest, against the public.
Consequently, whenever the U.S. Government argues that it intends to "spread democracy" (such as it claims in regards to Syria, and to Ukraine), it is most-flagrantly lying — and any 'news'-medium that reports such a claim without documenting (such as by linking to this article) its clear and already-proven falsehood (which is more fully documented here than has yet been done anywhere, since the Gilens and Page study is here being further proven by these international data), is no real 'news'-medium at all, but is, instead, a propaganda-vehicle for the U.S. Government, a propaganda-arm of a dictatorship — a nation that has been overwhelmingly proven to be a dictatorship, not a democracy.
The American public seem to know this (though the 'news'-media routinely deny it by using phrases such as 'America's democracy' in the current tense, not merely as referrng to some past time): A scientifically designed Monmouth University poll of 803 American adults found — and reported on March 19th — that 74% believed either probably or definitely that "a group of unelected government and military officials who secretly manipulate or direct national policy" (commonly called the "Deep State") actually exists in America.
The question as asked was: "The term Deep State refers to the possible existence of a group of unelected government and military officials who secretly manipulate or direct national policy. Do you think this type of Deep State in the federal government definitely exists, probably exists, probably does not exist, or definitely does not exist?" 27% said "Definitely"; 47% said "Probably"; only 16% said "Probably not"; and only 5% said "Definitely not."
In effect, then: 74% think America is a dictatorship; only 21% think it's not. So: this isn't only fact; it's also widespread belief. How, then, can the American Government claim that when it invades a country like Iraq (2003), or like Libya (2011), or like Syria (2012-), or like Ukraine (by coup in 2014), it's hoping to 'bring democracy' there? Only by lying. Even the vast majority of the American public now know this.
So: America's major 'news'-media will have to change their thinking, to become at least as realistic as the American public already are. The con on that, has evidently run its course. It simply discredits those 'news'-media.
first published at strategic-culture.org
As Refugees Flee Central America, the Mexican Public Sours On Accepting Them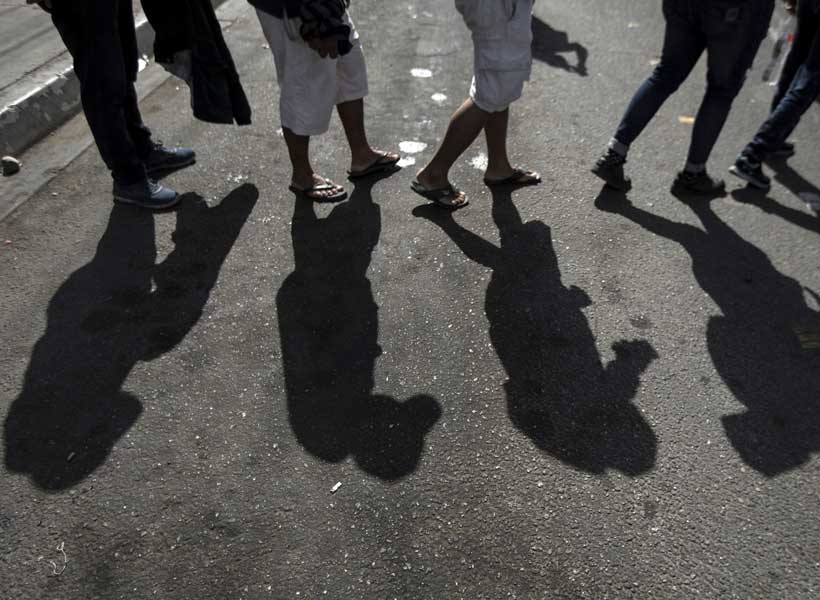 Authors: Isabel Eliassen, Alianna Casas, Timothy S. Rich*
In recent years, individuals from Central America's Northern Triangle (El Salvador, Guatemala, and Honduras) have been forced out of their home countries by extreme poverty and gang violence. While initial expectations were that the Lopez Obrador administration would be more welcoming to migrants, policies have slowly mirrored those of his predecessor, and do not seem to have deterred refugees. COVID-19 led to a decrease in refugees arriving in Mexico, and many shelters in Mexico closed or have limited capacity due to social distancing restrictions. Now that the COVID-19 situation has changed, arrivals could increase again to the levels seen in late 2018 or 2019, with overcrowded refugee centers lacking in medical care as potential grounds for serious COVID-19 outbreaks.
Mexico increasingly shares a similar view as the US on this migration issue, seeking ways to detain or deport migrants rather than supporting or protecting them. For instance, Mexico's National Immigration Institute has been conducting raids on freight trains to find and detain migrants. Public opinion likely shapes these policies. In the US, support for allowing migrants into the country appeared to increase slightly from 2018 to 2019, but no significant majority emerges. Meanwhile, Mexican public opinion increasingly exhibits anti-immigrant sentiments, declining considerably since 2018, with a 2019 Washington Post poll showing that 55% supported deporting Central Americans rather than providing temporary residence and a 2019 El Financiero poll finding 63% supportive of closing to border to curb migration.
New Data Shows the Mexican Public Unwelcoming
To gauge Mexican public opinion on refugees, we conducted an original web survey June 24-26 via Qualtrics, using quota sampling. We asked 625 respondents to evaluate the statement "Mexico should accept refugees fleeing from Central America" on a five-point Likert scale from strongly disagree to strongly agree. For visual clarity, we combined disagree and agree categories in the figure below.
Overall, a plurality (43.84%) opposed accepting refugees, with less than a third (30.08%) supportive. Broken down by party affiliation, we see similar results, with the largest opposition from the main conservative party PAN (52.90%) and lowest in the ruling party MORENA (41.58%). Broken down by gender, we find women slightly more supportive compared to men (32.60% vs. 27.04%), consistent with findings elsewhere and perhaps acknowledgment that women and children historically comprise a disproportionate amount of refugees. Regression analysis again finds PAN supporters to be less supportive than other respondents, although this distinction declines once controlling for gender, age, education and income, of which only age corresponded with a statistically significant decline in support. It is common for older individuals to oppose immigration due to generational changes in attitude, so this finding is not unexpected.
We also asked the question "On a 1-10 scale, with 1 being very negative and 10 very positive, how do you feel about the following countries?" Among countries listed were the sources of the Central American refugees, the three Northern Triangle countries. All three received similar average scores (Guatemala: 4.33, Honduras: 4.05, El Salvador: 4.01), higher than Venezuela (3.25), but lower than the two other countries rated (US: 7.71, China: 7.26) Yet, even after controlling for general views of the Central American countries, we find the public generally unsupportive of accepting refugees.
How Should Mexico Address the Refugee Crisis?
Towards the end of the Obama administration, aid and other efforts directed at resolving the push factors for migration in Central America, including decreasing violence and limiting corruption, appeared to have some success at reducing migration north. President Trump's policies largely did not improve the situation, and President Biden has begun to reverse those policies and re-implement measures successful under Obama.
As discussed in a meeting between the Lopez Obrador administration and US Vice President Kamala Harris, Mexico could adopt similar aid policies, and decreasing the flow of migrants may make the Mexican public respond more positively to accepting migrants. Lopez Obrador committed to increased economic cooperation with Central America days into his term, with pledges of aid as well, but these efforts remain underdeveloped. Threats to cut aid expedite deportations only risks worsening the refugee crisis, while doing little to improve public opinion.
Increasingly, the number of family units from Guatemala and Honduras seeking asylum in Mexico, or the United States, represents a mass exodus from Central America's Northern Triangle to flee insecurity. Combating issues such as extreme poverty and violence in Central American countries producing the mass exodus of refugees could alleviate the impact of the refugee crisis on Mexico. By alleviating the impact of the refugee crisis, refugees seeking asylum will be able to navigate immigration processes easier thus decreasing tension surrounding the influx of refugees.
Likewise, identifying the public's security and economic concerns surrounding refugees and crafting a response should reduce opposition. A spokesperson for Vice President Harris stated that border enforcement was on the agenda during meetings with the Lopez Obrador administration, but the Mexican foreign minister reportedly stated that border security was not to be addressed at the meeting. Other than deporting migrants at a higher rate than the US, Mexico also signed an agreement with the US in June pledging money to improve opportunities for work in the Northern Triangle. Nonetheless, questions about whether this agreement will bring meaningful change remain pertinent in the light of a worsening crisis.
Our survey research shows little public interest in accepting refugees. Public sentiment is unlikely to change unless the Lopez Obrador administration finds ways to both build sympathy for the plights of refugees and address public concerns about a refugee crisis with no perceived end in sight. For example, research in the US finds public support for refugees is often higher when the emphasis is on women and children, and the Lopez Obrador administration could attempt to frame the crisis as helping specifically these groups who historically comprise most refugees. Likewise, coordinating efforts with the US and other countries may help portray to the public that the burden of refugee resettlement is being equitably shared rather than disproportionately placed on Mexico.
Facing a complex situation affecting multiple governments requires coordinated efforts and considerable resources to reach a long-term solution. Until then, the Central American refugee crisis will continue and public backlash in Mexico likely increase.
Isabel Eliassen is a 2021 Honors graduate of Western Kentucky University. She triple majored in International Affairs, Chinese, and Linguistics.
Alianna Casas is an Honors Undergraduate Researcher at Western Kentucky University, majoring in Business Economics, Political Science, and a participant in the Joint Undergraduate/Master's Program in Applied Economics.
Timothy S. Rich is an Associate Professor of Political Science at Western Kentucky University and Director of the International Public Opinion Lab (IPOL). His research focuses on public opinion and electoral politics.
Funding for this survey was provided by the Mahurin Honors College at Western Kentucky University.
Indictment of Trump associate threatens UAE lobbying success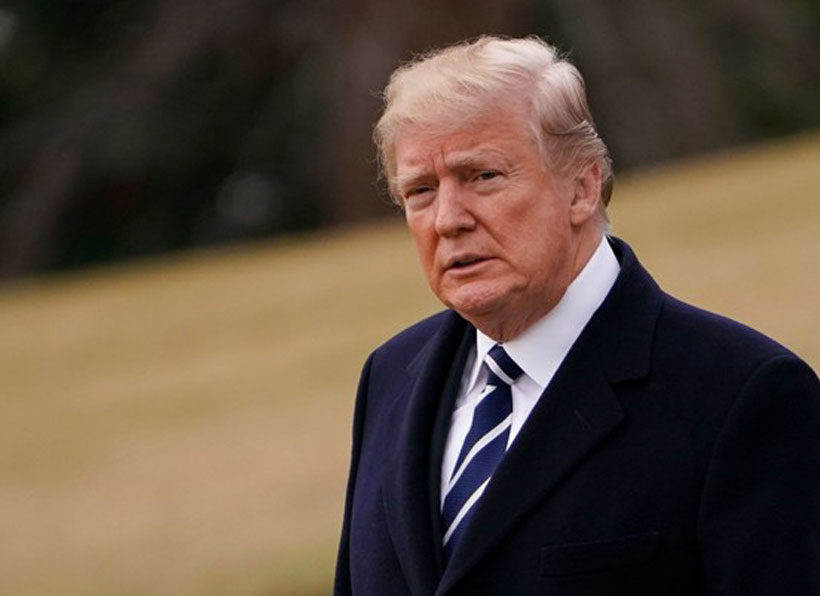 This month's indictment of a billionaire, one-time advisor and close associate of former US President Donald J. Trump, on charges of operating as an unregistered foreign agent in the United States for the United Arab Emirates highlights the successes and pitfalls of a high-stakes Emirati effort to influence US policy.
The indictment of businessman Thomas J. Barrack, who maintained close ties to UAE Crown Prince Mohammed bin Zayed while serving as an influential advisor in 2016 to then-presidential candidate Trump and chair of Mr. Trump's inauguration committee once he won the 2016 election, puts at risk the UAE's relationship with the Biden administration.
It also threatens to reduce the UAE's return on a massive investment in lobbying and public relations that made it a darling in Washington during the last four years.
A 2019 study concluded that Emirati clients hired 20 US lobbying firms to do their bidding at a cost of US$20 million, including US$600,000 in election campaign contributions — one of the largest, if not the largest expenditure by a single state on Washington lobbying and influence peddling.
The indictment further raises the question of why the Biden administration was willing to allow legal proceedings to put at risk its relationship with one of America's closest allies in the Middle East, one that last year opened the door to recognition of Israel by Arab and Muslim-majority states.
The UAE lobbying effort sought to position the Emirates, and at its behest, Saudi Arabia under the leadership of Crown Prince Mohammed's counterpart, Mohammed bin Salman, at the heart of US policy, ensure that Emirati and Saudi interests were protected, and shield the two autocrats from criticism of various of their policies and abuse of human rights.
Interestingly, UAE lobbying in the United States, in contrast to France and Austria, failed to persuade the Trump administration to embrace one of the Emirates' core policy objectives: a US crackdown on political Islam with a focus on the Muslim Brotherhood. UAE Crown Prince Mohammed views political Islam and the Brotherhood that embraces the principle of elections as an existential threat to the survival of his regime.
In one instance cited in the indictment, Mr. Barrack's two co-defendants, a UAE national resident in the United States, Rashid Al-Malik, and Matthew Grimes, a Barrack employee, discussed days after Mr. Trump's inauguration the possibility of persuading the new administration to designate the Muslim Brotherhood as a designated foreign terrorist organization. "This will be a huge win. If we can list them. And they deserved to be," Mr. Al-Malik texted Mr. Grimes on 23 January 2017.
The unsuccessful push for designating the Brotherhood came three months after Mr. Barrack identified the two Prince Mohammeds in an op-ed in Fortune magazine as members of a new generation of "brilliant young leaders." The billionaire argued that "American foreign policy must persuade these bold visionaries to lean West rather than East… By supporting their anti-terrorism platforms abroad, America enhances its anti-terrorism policies at home."
Mr. Barrack further sought to persuade America's new policymakers, in line with Emirati thinking, that the threat posed by political Islam emanated not only from Iran's clerical regime and its asymmetric defence and security policies but also from the Brotherhood and Tukey's Islamist government. He echoed Emirati promotion of Saudi Arabia after the rise of Mohammed bin Salman as the most effective bulwark against political Islam.
"It is impossible for the US to move against any hostile Islamic group anywhere in the world without Saudi support…. The confused notion that Saudi Arabia is synonymous with radical Islam is falsely based on the Western notion that 'one size fits all,' Mr. Barrack asserted.
The Trump administration's refusal to exempt the Brotherhood from its embrace of Emirati policy was the likely result of differences within both the US government and the Muslim world. Analysts suggest that some in the administration feared that designating the Brotherhood would empower the more rabidly Islamophobic elements in Mr. Trump's support base.
Administration officials also recognized that the UAE, Saudi Arabia, and Egypt constituted a minority, albeit a powerful minority, in the Muslim world that was on the warpath against the Brotherhood.
Elsewhere, Brotherhood affiliates were part of the political structure by either participating in government or constituting part of the legal opposition in countries like Kuwait, Iraq, Yemen, Bahrain, Morocco, Jordan, and Indonesia.
The affiliates have at times supported US policies or worked closely with US allies like in the case of Yemen's Al Islah that is aligned with Saudi-backed forces.
In contrast to UAE efforts to ensure that the Brotherhood is crushed at the risk of fueling Islamophobia, Nahdlatul Ulama, one of, if not the world's largest Muslim organization which shares the Emirates' rejection of political Islam and the Brotherhood, has opted to fight the Brotherhood's local Indonesian affiliate politically within a democratic framework rather than by resorting to coercive tactics.
Nahdlatul Ulama prides itself on having significantly diminished the prospects of Indonesia's Brotherhood affiliate, the Prosperous Justice Party (PKS), since the 2009 presidential election. The group at the time successfully drove a wedge between then-President Susilo Yudhoyono, and the PKS, his coalition partner since the 2004 election that brought him to power. In doing so, it persuaded Mr. Yudhoyono to reject a PKS candidate as vice president in the second term of his presidency.
Nahdlatul Ulama's manoeuvring included the publication of a book asserting that the PKS had not shed its links to militancy. The party has since failed to win even half of its peak 38 seats in parliament garnered in the 2004 election.
"Publication of 'The Illusion of an Islamic State: The Expansion of Transnational Islamist Movements to Indonesia' had a considerable impact on domestic policy. It primarily contributed to neutralizing one candidate's bid for vice president in the 2009 national election campaign, who had ties to the Muslim Brotherhood," said militancy expert Magnus Ranstorp.
Biden Revises US Sanctions Policy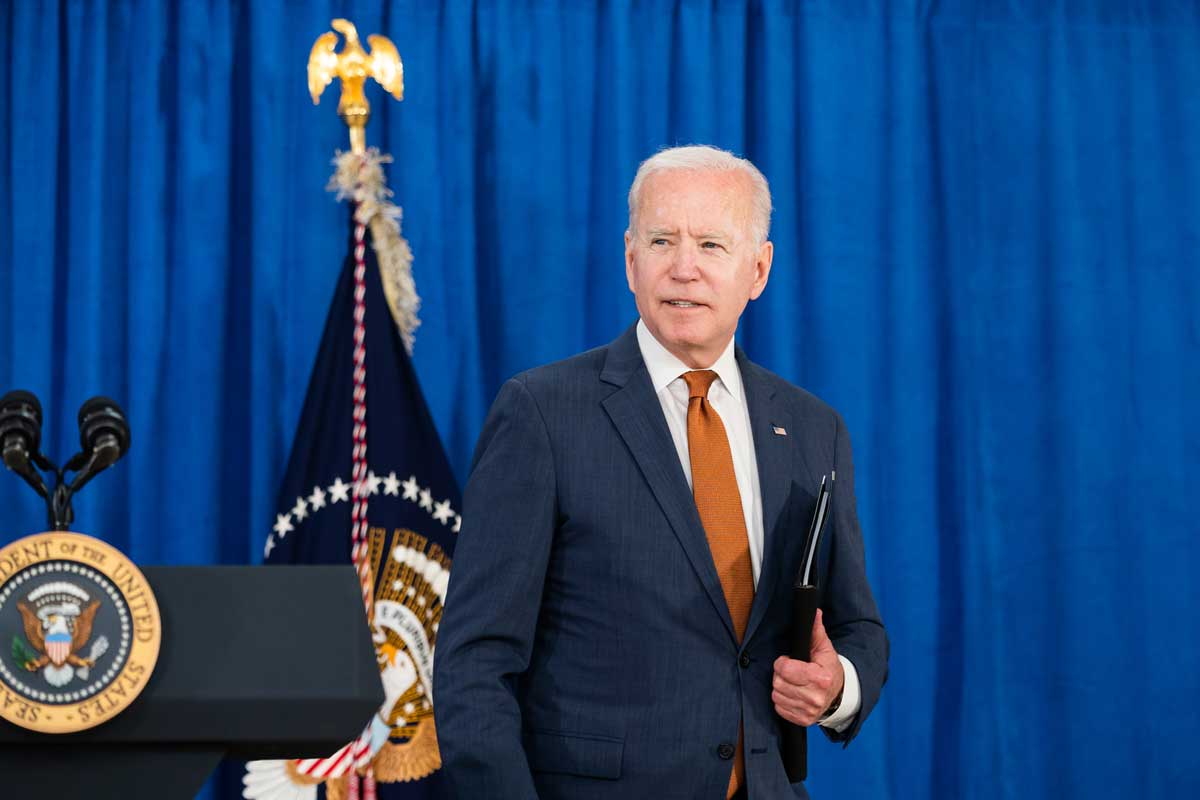 In the United States, a revision of the sanctions policy is in full swing. Joe Biden's administration strives to make sanctions instruments more effective in achieving his political goals and, at the same time, reducing political and economic costs. The coordination of restrictive measures with allies is also seen as an important task. Biden is cautiously but consistently abandoning the sanctions paradigm that emerged during Donald Trump's presidency.
The US sanctions policy under Trump was characterised by several elements. First, Washington applied them quite harshly. In all key areas (China, Iran, Russia, Venezuela, etc.), the United States used economic and financial restrictions without hesitation, and sometimes in unprecedented volumes. Of course, the Trump administration acted rationally and rigidity was not an end in itself. In a number of episodes, the American authorities acted prudently (for example, regarding sanctions on Russian sovereign debt in 2019). The Trump-led executives stifled excess Congressional enthusiasm for "draconian sanctions" against Russia and even some initiatives against China. However, the harshness of other measures sometimes shocked allies and opponents alike. These include the 6 April 2014 sanctions against a group of Russian businessmen and their assets, or bans on some Chinese telecommunications services in the United States, or sanctions blocking the International Criminal Court.
Second, Trump clearly ignored the views of US allies. The unilateral withdrawal from the nuclear deal with Iran in 2018 forced European businesses to leave Iran, resulting in losses. Even some of the nation's closest allies were annoyed. Another irritant was the tenacity with which Trump (with Congressional backing) threw a wrench in the wheels of the Nord Stream 2 pipeline project. Despite the complicated relations between Moscow and the European Union, the latter defended the right to independently determine what was in its interests and what was not.
Third, concerns about sanctions have emerged among American business as well. Fears have grown in financial circles that the excessive use of sanctions will provoke the unnecessary politicisation of the global financial system. In the short term, a radical decline in the global role of the dollar is hardly possible. But political risks are forcing many governments to seriously consider it. Both rivals (Moscow and Beijing) and allies (Brussels) have begun to implement corresponding plans. Trade sanctions against China have affected a number of US companies in the telecommunications and high-tech sectors.
Finally, on some issues, the Trump administration has been inconsistent or simply made mistakes. For example, Trump enthusiastically criticised China for human rights violations, supporting relevant legislative initiatives. But at the same time, it almost closed its eyes to the events in Belarus in 2020. Congress was also extremely unhappy with the delay in the reaction on the "Navalny case" in Russia. As for mistakes, the past administration missed the moment for humanitarian exemptions for sanctions regimes in connection with the COVID-19 epidemic. Even cosmetic indulgences could have won points for US "soft power". Instead, the US Treasury has published a list of pre-existing exceptions.
The preconditions for a revision of the sanctions policy arose even before Joe Biden came to power. First of all, a lot of analytical work was done by American think tanks—nongovernmental research centers. They provided a completely sober and unbiased analysis of bothха! achievements and mistakes. In addition, the US Government Accountability Office has done serious work; in 2019 it prepared two reports for Congress on the institutions of the American sanctions policy. However, Joe Biden's victory in the presidential election significantly accelerated the revision of the sanctions instruments. Both the ideological preferences of the Democrats (for example, the emphasis on human rights) and the political experience of Biden himself played a role.
The new guidelines for the US sanctions policy can be summarised as follows. First, the development of targeted sanctions and a more serious analysis of their economic costs for American business, as well as business from allied and partner countries. Second, closer coordination with allies. Here, Biden has already sent a number of encouraging signals by introducing temporary sanctions exemptions on Nord Stream 2. Although a number of Russian organisations and ships were included in the US sanctions lists, Nord Stream 2 itself and its leadership were not affected. Third, we are talking about closer attention to the subject of human rights. Biden has already reacted with sanctions both to the "Navalny case" and to the situation in Belarus. Human rights will be an irritant in relations with China. Fourth, the administration is working towards overturning Trump's most controversial decisions. The 2020 decrees on Chinese telecoms were cancelled, the decree on sanctions against the International Criminal Court was cancelled, the decree on Chinese military-industrial companies was modified; negotiations are also underway with Iran.
The US Treasury, one of the key US sanctions agencies, will also undergo personnel updates. Elisabeth Rosenberg, a prominent sanctions expert who previously worked at the Center for a New American Security, may take the post of Assistant Treasury Secretary. She will oversee the subject of sanctions. Thus, the principle of "revolving doors", which is familiar to Americans, is being implemented, when the civil service is replenished with personnel from the expert community and business, and then "returns" them back.
At the same time, the revision of the sanctions policy by the new administration cannot be called a revolution. The institutional arrangement will remain unchanged. It is a combination of the functions of various departments—the Treasury, the Department of Trade, the Department of Justice, the State Department, etc. The experience of their interagency coordination has accumulated over the years. The system worked flawlessly both under Trump and under his predecessors. Rather, it will be about changing the political directives.
For Russia, the revision is unlikely to bring radical changes. A withdrawal from the carpet bombing of Russian business, such as the incident on 6 April 2018 hint that good news can be considered a possibility. However, the legal mechanisms of sanctions against Russia will continue to operate. The emphasis on human rights will lead to an increase in sanctions against government structures. Against this background, regular political crises are possible in relations between the two countries.
From our partner RIAC