Somalia: Poor rains forecast put food security, livelihoods at risk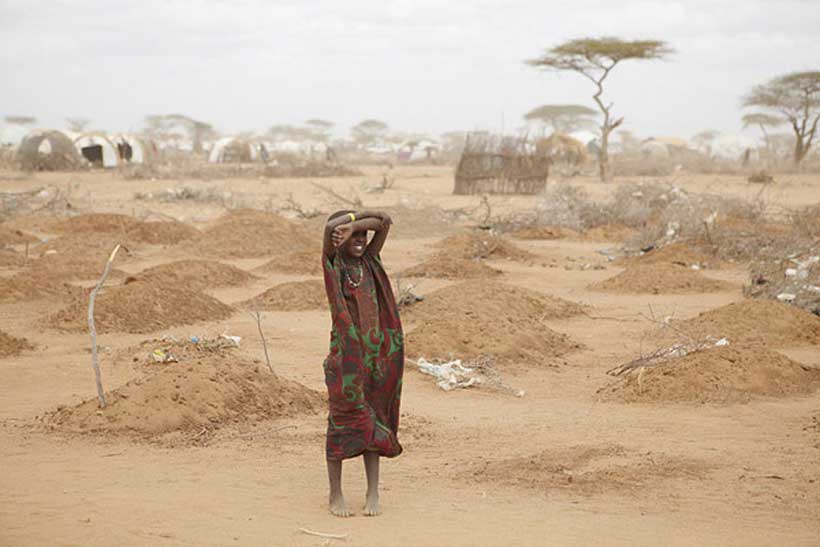 Below-average rains forecast for Somalia could lead to devastating cattle losses and intensify malnutrition in the Horn of Africa nation, the United Nations food security agency has warned.
The grim scenario follows massive livestock deaths due to drought – up to 60 per cent of herds in some areas – that have severely damaged pastoralists' livelihoods.
"Somalia is traditionally an agro-pastoral economy [and] livestock losses have severely affected its economy and people," Daniele Donati, the head of the UN Food and Agriculture Organization (FAO) programmes in the country, said in a news release Wednesday.
"It is crucial that we continue to support pastoralist households build resilience against climate-related shocks by providing timely veterinary and feeding assistance for their animals," he added.
According to the UN agency's Global Information and Early Warning Report, while the country's overall food security situation improved to some extent in early 2018, primarily due to large-scale and sustained humanitarian assistance, the number of Somalis suffering severe food insecurity still remains 170 per cent above pre-crisis levels.
Furthermore, recent cattle losses have also resulted in sharp rises in prices of livestock and livestock products, including milk. Pastoral households in the worst-hit northern and central regions have also reported increased household debts, drive by credit purchase of water, food and for care of their animals.
The losses have also severely hit Somalia's exports, a country where the livestock sector accounts for approximately 40 per cent of the Gross Domestic Product (GDP).
FAO response
Responding to the situation, FAO stepped up its response, providing health services to some some 38.3 million animals, supplementary feeding interventions to close to 1 million, and delivered over 53 million litres of water in 2017.
In 2018, the UN agency aims to support some 2.7 million rural Somalis and has appealed for $236 million to sustain its livestock interventions, help farmers secure a good harvest and provide cash transfers to the most vulnerable so families can afford to eat while restoring their own food production.
"Providing livelihood support and cash in rural areas not only fights hunger, but minimizes displacement and the sale of productive assets that ultimately feed people and sustain their livelihoods," it said.
Sri Lanka Strengthens Its Climate Resilience
The World Bank approved today a $310 million loan to reduce and mitigate flood risks in the lower Kelani basin in Colombo and improve weather forecasting and early warning systems across Sri Lanka.
The Climate Resilience Multi-Phase Programmatic Approach project is the first of a three-phase investment program totaling $774 million and to be implemented over 8 years.
Sri Lanka ranked second among countries most affected by extreme weather events in 2017 and is expected to see a 1.2 percent annual GDP loss by 2050 due to climate change. Floods impacted around 14 million people between 2010 and 2018 and droughts affected about 12 million people. Evidence suggests flood frequency will increase and that nearly 87 percent of Sri Lankans are living in areas likely to experience extreme temperatures and rainfall that will impact their lives.
"This comprehensive climate resilience program will reduce losses to people's livelihoods and public assets while reducing shocks on the economy," said Idah Z. Pswarayi-Riddihough, World Bank County Director for Nepal, Sri Lanka and Maldives. "Compelling evidence has informed this long-term program which will help the government build socially responsive infrastructure and communication systems to protect lives and assets."
The program aligns with the government's plans to ensure fiscal and physical resilience and reduce the vulnerability of Sri Lanka's economy in the aftermath of the 2016 and 2017 floods. The new forecasting systems are expected to benefit the entire nation, including 3.5 million beneficiaries living in flood-prone areas in 25 river basins.
Federica Ranghieri and Suranga Kahandawa World Bank Senior Disaster Management Specialists and Task Team Leaders emphasized that the data used in the project will help inform the public and policymakers in decision making related to responding to climate change threats.
The project, financed by the International Bank for Reconstruction and Development, consists of a loan with a maturity of 32 years including a grace period of 7 years. The first phase of the Program will be implemented over a five-year period and preparation of the following phases will overlap to ensure effective implementation. The Program has been designed with flexibility for adaptive learning and the potential for private sector participation.
ADB, Uzbekistan Renew Development Partnership with New 5-Year Strategy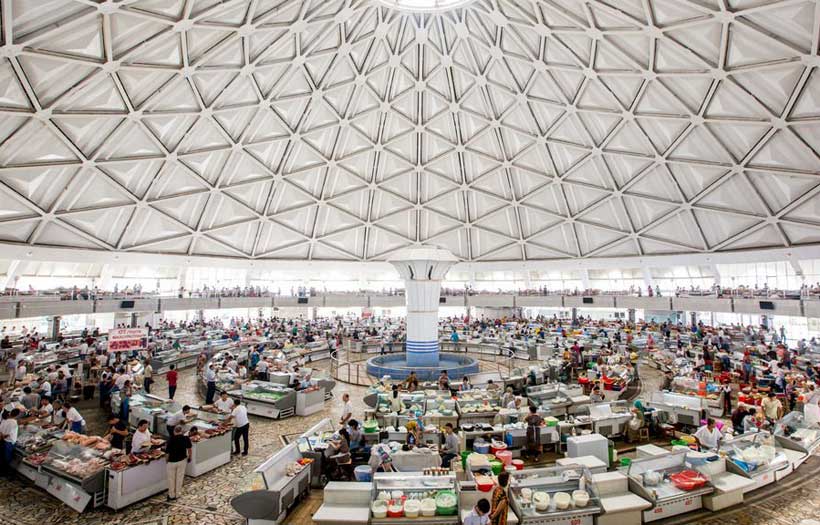 The Asian Development Bank (ADB) has endorsed a new Country Partnership Strategy (CPS) for Uzbekistan. The 5-year partnership strategy, from 2019–2023, supports the government's ongoing reforms to help the economy's transition towards a more inclusive and market-driven growth path.
Although Uzbekistan is experiencing economic growth, it faces significant challenges, including tackling growing youth unemployment, creating quality jobs, developing the private sector, improving public infrastructure, and maximizing the country's potential as a hub for transport, trade, and regional cooperation in Central Asia.
Under the new CPS, ADB will support the government's long-term objectives to improve the quality of people's lives and enable the creation of quality jobs. Its country operations will support private sector development, reduce economic and social disparities, and promote regional cooperation and integration.
ADB will help make cities and villages outside Tashkent more livable through rural development and improving access to finance of small and medium-sized enterprises, particularly those owned or led by women. ADB will also support the livestock, horticulture, and irrigation sectors to create jobs and improve sources of income. ADB will boost its support for regional cooperation initiatives, benefiting Uzbekistan. It will promote regional power trade within the Central Asia Power System and regional connectivity along major corridors of the Central Asia Regional Economic Cooperation (CAREC) countries.
"ADB's new partnership strategy is closely aligned with the government's objectives to provide a more inclusive and sustainable future to the people of Uzbekistan. Through the CPS, we will continue our support in improved water supply and sanitation, better roads and railways, enabling horticulture production and export, efficient irrigation systems, and supply of reliable electricity for homes and businesses," said ADB Country Director for Uzbekistan Ms. Cindy Malvicini. "People will have improved health care services, particularly for mothers and children. ADB will also help the government provide young people with the latest skills needed to find jobs."
ADB will support efforts to create a more conducive environment for the private sector through public–private partnership projects. Uzbekistan's economy is heavily dominated by state-owned enterprises, limiting opportunities for the private sector. ADB will also help key state-owned companies to improve their financial management and governance.
The CPS is in line with ADB's Strategy 2030, which sets the course for the bank to effectively respond to the changing needs of the Asia and Pacific region. In Uzbekistan, ADB will strengthen governance and institutional capacity; address remaining poverty and reduce inequalities; promote rural development; and foster regional cooperation and integration.
Since joining ADB in 1995, Uzbekistan has received 72 loans totaling $7.7 billion, including two private sector loans totaling $225 million. ADB also provided $6 million in equity investment, $218 million in guarantees, and $93.1 million in technical assistance grants. In 2018, ADB committed five loans totaling $1.1 billion to improve power generation efficiency, primary health care services, access to finance for horticulture farmers and businesses, access to drinking water in the western part of Uzbekistan, and economic management in the country.
Moratorium call on surveillance technology to end 'free-for-all' abuses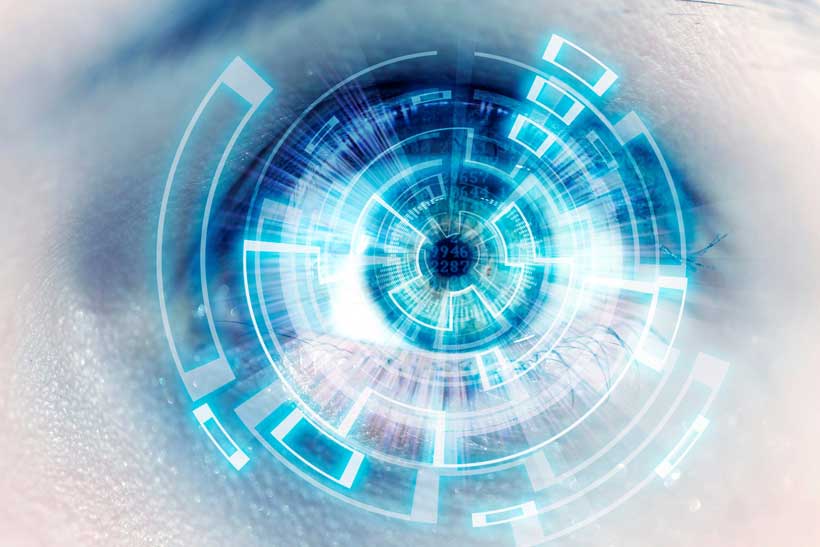 Surveillance technology should be banned immediately until "effective" national or international controls are put in place to lessen its harmful impact, a UN-appointed independent rights expert said on Tuesday.
David Kaye, who's the United Nations Special Rapporteur on freedom of opinion and expression, made the appeal as he prepared to present his latest report to the Human Rights Council in Geneva.
He highlighted that while States were largely responsible, companies appeared to be "operating without constraint" too, in a "free for all" private surveillance industry environment.
"Surveillance tools can interfere with human rights, from the right to privacy and freedom of expression to rights of association and assembly, religious belief, non-discrimination, and public participation," the Special Rapporteur said in statement. "And yet they are not subject to any effective global or national control."
Surveillance linked to detention, torture, extrajudicial killings
According to Mr. Kaye's report, the surveillance of journalists, activists, opposition figures, critics and UN investigators can lead to arbitrary detention.
It has also been linked to torture and possibly to extrajudicial killings, the Special Rapporteur said, citing various ways that States and other actors monitor individuals who exercise their right to freedom of expression.
These include hacking computers, networks and mobile phones, using facial recognition surveillance and other sophisticated surveillance tools to shadow journalists, politicians, UN investigators and human rights advocates.
Among the Special Rapporteur's recommendations is an appeal to States to adopt domestic safeguards to protect individuals from unlawful surveillance, in line with international human rights law.
In particular, Mr. Kaye calls for the development of publicly-owned mechanisms for the approval and oversight of surveillance technology.
In addition, countries should strengthen export controls and provide assurances of legal redress to victims.
"It is imperative that States limit the uses of such technologies to lawful ones only, subjected to the strictest sorts of oversight and authorisation," he said. "And that States condition export of such technologies on the strictest human rights due diligence".
Companies operate in 'free-for-all' snooping environment
Addressing the issue of corporate responsibility, Mr. Kaye insisted that companies should adhere to their human rights responsibilities, as they "appear to be operating without constraint".
To remedy this, firms should disclose data transfers, conduct "rigorous" human rights impact assessments, and avoid transfers to States unable to guarantee compliance with human rights norms, the Special Rapporteur said.
"The private surveillance industry is a free for all," Kaye noted, "an environment in which States and industry are collaborating in the spread of technology that is causing immediate and regular harm to individuals and organisations that are essential to democratic life – journalists, activists, opposition figures, lawyers, and others.
"It is time for governments and companies to recognise their responsibilities and impose rigorous requirements on this industry, with the goal of protecting human rights for all," Mr. Kaye said.