The role of spin doctors in the Eastern Ghouta crisis
When it comes to war, it is exceedingly important to get all the facts straight: always remember there are—at least—two sides to every story and be careful to distinguish reality from propaganda.
Many words have been spoken about the ongoing crisis in Eastern Ghouta: the Damascus district, in fact, is paying the price of the umpteenth conflict between pro-Syrian government forces and rebels.
The protests against President Bashar al-Assad have been going on in the area since 2011 and the next year the rebel fighters managed to establish their control over the territory.
The initial tensions rapidly developed into a full-blown war that did not spared civilians—including a large percentage of children—from being a target.
In the last few weeks, a global campaign of solidarity—#IAmStillAlive—has been launched on social media platforms to support the children trapped in the rebel-held enclave, where there is almost no food left, nor medical supplies and humanitarian access has been completely cut off.
In this regard, it is necessary to remember that international aid convoys have been regularly delivered from the United Nations, the Syrian government, the Syrian Arab Red Crescent and Russia. It became known, anyway, that the supplies do not always reach civilians falling, instead, directly in the hands of the rebels.
But who are exactly the so-called "rebels"?
Numerous groups are active inside the besieged region and, despite being in opposition to each other, they stand together against the Syrian Arab Army.
Jaysh al-Islam represents the largest factionwith an estimated 10-15,000 members. Formerly allied with Al-Nusra Front—al-Qaeda's branch in Syria— they conducted several deadly attacks, such as the infamous "Adra massacre".
The Syrian Military claimed that in last December 2013 over 80 people were executed in the city of Adra and, during the following days, dozens of others were kidnapped and use as human shields.
Geopolitical analyst Patrick Henningsen believes that the foreign encouragement of rebel forces was to blame for that tragedy; in an interview with RT he goes even further, claiming that "there is involvement by the Western intelligence agencies that have links to some of those radical jihadist groups."
The Hay'-at Tharir al-Sham and the Faylaq al-Rahman—which is also affiliated to the Free Syrian Army—organizations are linked to al-Qaeda and they are responsible for a huge amount of atrocities, including the heinous attack that took place on 16 December 2016 in the Al-Midan neighborhood in Damascus, when jihadi-father Abu Nimr al-Suri sent his two daughters to die in a suicide-bombing attack against the police station.
The Ahrar al-Sham coalition is probably the biggest terrorist group in Syria and it is currently aligned with Jaysh al-Islam against al-Nusra Front.
The criminal organizations above—some more than others—aim at the extermination of Syrian religious minorities, proving themselves to be nothing but terrorist groups.
Furthermore, they are said to have received "donations" from Saudi Arabia, Qatar ,Turkey and the US, although they rejected those claims.
The Western Media seemed initially reluctant to highlight the Tafkiri-Jihadi inspired nature of the rebels, depicting them as "moderate rebels" or "freedom fighters".
Once again, it is necessary to check the accuracy of sources of information and report on solid facts exclusively.
It can be quite tricky, since much of the country is inaccessible to journalists on the ground and news coming out is often filtered through "media activists" or unofficial outlets.
Every major newspaper and outlet gleaned the information from the often quoted Syrian Observatory for Human Rights (SOHR), a UK-based monitoring group—actually a one-man band—run by Rami Abdul Rahman.
According to the New York Times "military analysts in Washington follow its body counts of Syrian and rebel soldiers to gauge the course of the war," as well as providing mainstream media with daily updates about the Syrian crisis.
In the same article from the NYT, he admitted to receive "small subsidies from the European Union and one European country that he declines to identify."
Mr. Abdul Rahman—born Osama Suleiman—is a three-term convicted criminal in Syria, due to his years of activism against the Assad regime.
He fled to the United Kingdom eighteen years ago and the government relocated him to Coventry, in the West Midlands region; he has not returned to his home country ever since.
In the UK, he has had direct access to the Foreign and Commonwealth Office in London, where has been documented meeting with the former Foreign Secretary William Hague.
Both Hague and current Foreign Minister Tobias Ellwood endorse Rahman's political position.
Among Rahman's network of contacts there is Rafid al-Janabi, better known as "Curveball". The Iraqi defector played a crucial role in the 2003 Iraq War, falsely accusing Saddam Hussein of having weapons of mass destruction and pushing the US and its allies into launching offensive.
In 2011 he eventually admitted that he "had the chance to fabricate something to topple the regime," and spread the fake information that became the centerpiece of then-Secretary of State Colin Powell's pro-intervention speech at the United Nations.
It is hard to believe that the Western press never considered to examine its main source's political connections and background before using hisnot-necessarily-objective reports.
Funded in 2013 by  ex-military officerJames Le Mesurier, the White Helmets NGO aims to rescue civilian survivors trapped in bombed buildings and the people who   volunteer for the corps are hailed as some sort of heroes in the West.
The Netflix heart-breaking Oscar-winning documentary ("The White Helmets", 2016) focuses indeed on the "perilous work of volunteers who brave falling bombs to rescue civilians from the carnage of Syria's civil war."
They present themselves as an unarmed, non-governmental and neutralorganization, yet they have had a leading role in various controversial events.
Although they claim to be apolitical, they actually actively campaign for a no-fly zone and they are largely funded by Western governments which advocate for regime change.Their principal funder is, in fact, the United States Agency for International Development (USAID), along with the UK, and Europe.
They work exclusively in rebel-controlled areas, which raised doubts about the independence of their reports; in addition, some volunteers happened to be photographed while assisting in terrorist executions.
In 2016 members of the group were caught staging a rescue scene, later justified as their version of the popular 'mannequin challenge,' in which people were supposed to freeze for the camera. They apologized for the fact calling it an "error of judgment," but the footage has been subject of harsh criticism on social media.
This does not mean that their effort as rescue workers is unappreciated, but it truly indicates the need to examine whatever information they provide with a critical eye.
In order to understand the reasons that could lead media to distort information, we have to introduce the concept of "spin".
Spin is a form of propaganda used by public relations agencies—referred as "spin doctors" in this case—which provide a biased interpretation of facts and data to influence public perception on significant matters.
Cited as an invaluable source of information by Western media outlets, the Syria Campaign is a public relations and marketing company that, among other operations, branded and promoted the White Helmets to the international public.
The agency presents itself as impartial and non-political, yet they not only called for a no-fly zone, but also pushed for military intervention in several occasions.
They even attacked the UN's work in Syria by publishing a 50-page report on a dedicated website that used a UN logo soaked in blood.
Ironically, among the supporters of their anti-UN campaign was the previously mentioned Ahrar Al-Sham.
The supposed most-reliable media outlets feed us altered and even fake news sometimes.
The majority of information we have about the Syria's war do not come from  disinterested observers: citizen journalists and activists, in fact, are either pro-rebel or pro-regime, which is no guarantee of objectivity.
In conclusion, we have a duty to question where the news is coming from, whether it has been manipulated or whether there is an intentional attempt to shape our own opinion.
Qatar's pragmatic foreign policy and its global clout
Iran and the US resumed talks for the revival of the Iran Nuclear Deal 2015/Joint Comprehensive Plan of Action (JCPOA), in Qatar, with mediation from the European Union (EU) on June 28, 2022. These talks which carried on for two days ended without making any progress.
EU Chief Josep Borrell had visited Iran, last week, and held talks with Iranian Foreign Minister Hossein Amirabdollahian, with regard to resumption of talks. Iran's Foreign Minister Hossein Amirabdollahian had said last week that Tehran was prepared to resume talks, as long as it received the economic benefits of the 2015 accord. After his meeting with the Iranian Foreign Minister, Borrell tweeted:
'In a meeting with Iranian Foreign Minister, Hossein Amir-Abdollahian we agreed on resumption of negotiations between Iran and US in the coming days, facilitated by my team, to solve the last outstanding issues'.
The stumbling blocks between Iran and other signatories to the revival of the 2015 Iran nuclear deal have been ; Iran's expansion of its nuclear program, and its removal of 27 International Atomic Energy Agency (IAEA) cameras. The US, France, the UK and Germany introduced a resolution which censured Iran for this step. Apart from this, Iran has also been demanding that the Islamic Revolutionary Guard Corps (IRGC) be removed from the US' foreign terrorist organisation list, something Washington has been resisting. Israel has also been opposing the Iran nuclear deal (though it has recently changed its stance and has said that it is willing to accept a deal which threatens the security of the Middle East).
While sections of the Iranian media were critical of the talks held in Qatar, a senior Iranian diplomat said that they were held in a professional atmosphere, and that Iran would explore ways of taking forward negotiations.
The US has been keen for a revival of the deal in order to keep global oil prices in check in the aftermath of the Ukrainian crisis. Iran has in fact been selling oil in spite of its sanctions to a number of countries (though China has reduced its purchase of oil from Iran, since it is importing from Russia at a much cheaper price). The US State Department while commenting on the talks held in Doha was critical of Iran, saying:
'Indirect discussions in Doha have concluded, and while we are very grateful to the EU for its efforts, we are disappointed that Iran has, yet again, failed to respond positively to the EU's initiative and therefore that no progress was made,'
One of the other important dimension of the talks was that they were held in Qatar. Qatar's strategic clout has risen for a number of reasons in recent years; talks between the Taliban and the US, which began in 2020, were held in Doha, it played an important role in reducing tensions between Israel and Palestine in 2021, after the Taliban takeover, in August 2021, Qatar helped in the evacuations of US citizens as well as citizens of countries, and it has agreed to represent US interests in Afghanistan since the US embassy in Afghanistan has closed. It would be pertinent to also point out that even before the Ukraine crisis, US has been asking Qatar to supply oil to Europe.
During the visit of Qatari Emir Sheikh Tamim bin Hamad Al Thani to the US in January 2022, US President Joe Biden announced that Qatar would be declared a major Non-Nato ally. In March 2022, a formal announcement was made in this context.
While post the Ukraine crisis, western countries have been looking to Qatar to fulfil their oil needs, the latter has also had close economic ties with Russia, the Qatar Investment authority holds a 19% stake in Russian oil company Rosneft.
Gulf countries and Qatar's strategic clout
Other Gulf countries, particularly Saudi Arabia had not been happy with Qatar's strategic importance not just within the Middle East, but globally as well (in 2017, Saudi Arabia was one of the countries which had imposed a blockade on Qatar). In fact, Saudi Arabia's reset of ties within the Middle East, including ties with Turkey and Iran, has been attributed to Qatar's increasing diplomatic clout in the Middle East. UAE too has been keeping a close watch on Qatar's rise, and Taliban's decision to hand over the management of airports in Herat, Kabul and Kandahar, to Abu Dhabi-based firm GAAC Solutions is significant in this context (this was a surprising move since Taliban had been in talks with Turkey and Qatar for management of airports)
Qatar's role in the talks, even though they have not been successful, will once again help in raising its strategic clout. It is the only GCC country which shares cordial ties with Iran and this was one of the reasons why a blockade was imposed on it by Gulf countries in 2017.
While Qatar would have wanted the recent negotiations between Iran and other signatories to the 2015 Iran nuclear deal to have been successful, the talks being held in Doha are a reminder of the fact that it is a crucial player not just in the Middle East, but globally. An independent foreign policy and the ability to not get stuck in a zero-sum trap has stood the country in good stead.
Saudi religious soft power diplomacy eyes Washington and Jerusalem first and foremost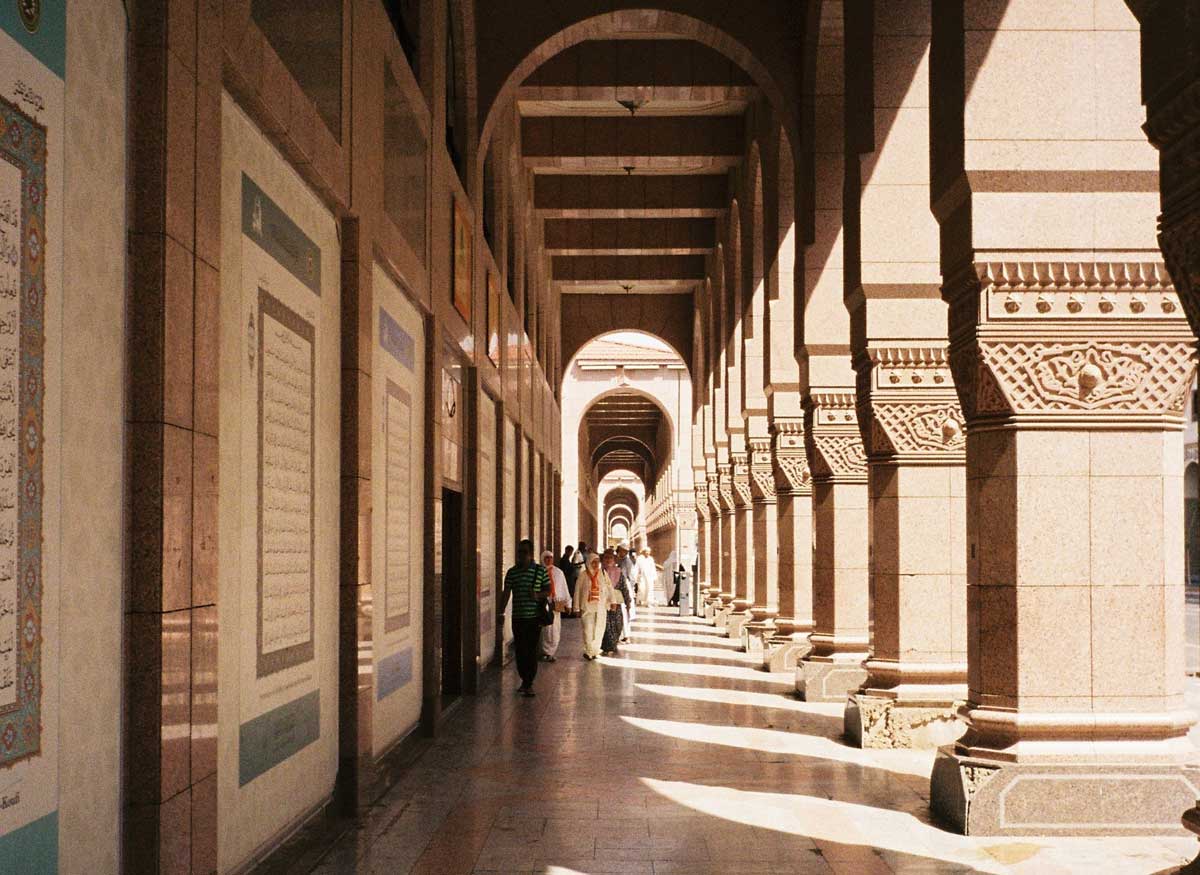 Geopolitics is written all over Saudi religious soft power efforts. Nowhere more so than when it comes to Israel and Jews because of the growing importance of security cooperation with the Jewish state and the influence of the Israeli lobby in the United States, the kingdom's most important yet problematic security partner.
In the latest move, Saudi Arabia ensured that it would be the first stop on the first overseas trip by Deborah Lipstadt as US special envoy to combat anti-Semitism.
"Lipstadt intends to build on the profoundly important Abraham Accords to advance religious tolerance, improve relations in the region, and counter misunderstanding and distrust," the State Department said in a statement. The department was referring to the accords by which the United Arab Emirates, Bahrain, Morocco, and Sudan established diplomatic relations with Israel in the waning days of US President Donald J. Trump's administration.
Ms. Lipstadt said that Saudi religious soft power diplomacy had created an atmosphere in which she could discuss with government officials and civil society leaders, who in the kingdom inevitably are likely to be linked to the government, "normalising the vision of the Jews and understanding of Jewish history for their population, particularly their younger population."
Saudi Arabia has had a particularly troubled attitude towards Jews even though an older generation of Saudis in regions close to Yemen recall a Jewish presence in the first half of the 20th century.
Moreover, in the days when Israelis were barred from travelling to most Arab countries, Saudi Arabia also tailored its visa requirements to bar Jews.
European foreign ministers planning at the time to pay official visits to the kingdom would at times confront demands that Jewish journalists be dropped from the group accompanying the official.
Some American Jews who had filled out Jewish as their religion on Saudi immigration forms would have them returned with the word Jewish replaced by the term Christian.
That began to change long before the rise of Saudi Crown Prince Mohammed bin Salman. Mr. Bin Salman has accelerated the policy change. Earlier this month, Saudi Arabia announced that Israeli business people would be granted entry into the kingdom.
Saudi Arabia has also allowed Jacob Yisrael Herzog, a US-born rabbi resident in Israel, to visit the kingdom several times to attempt to build Jewish life publicly. Some Jewish critics have charged that his bombastic approach could backfire.
Moreover, in a slow two-decade-long, tedious process, Saudi Arabia has made significant progress in scrubbing its school textbooks of anti-Semitic and other discriminatory and supremacist content.
To project Saudi Arabia as a moderate forward-looking nation and improve the kingdom's tarnished image, particularly in the United States, Mr. Bin Salman has met with American Jewish leaders. Many of those leaders are willing to give Saudi Arabia a pass on its abuse of human rights and still weak track record on religious tolerance to advance the cause of the establishment of diplomatic relations between Saudi Arabia and Israel.
The crown prince has also turned the Muslim World League, once a prime vehicle for the Saudi government funding of Sunni Muslim ultra-conservatism globally, into a public relations tool for propagating Saudi religious tolerance.
The league's head, Mohammed al-Issa, a former Saudi justice minister, led a delegation of Muslim religious leaders on a ground-breaking visit in January 2020 to Auschwitz, one of Nazi Germany's foremost extermination camps for Jews.
Earlier this month, he organized a Forum on Common Values among Religious Followers in Riyadh. Participants included 47 Muslim scholars, 24 Christian leaders, 12 rabbis, and 7 Hindu and Buddhist figures.
The timing of Ms. Lipstadt's visit is significant. It comes weeks before an expected pilgrimage to Riyadh by President Joe Biden to tackle strains in the strategic relationship between the two countries.
Tensions have emerged over the degree and reliability of the US commitment to Gulf security, Saudi oil production policy in the wake of US and European sanctions against Russia for invading Ukraine, Saudi technological cooperation with China, and Mr. Biden's belief that Mr. Bin Salman was responsible for the 2018 killing of journalist Jamal Khashoggi.
Moreover, the visits of Mr. Biden and Ms. Lipstadt come as hopes are fading that talks in Vienna between world powers and Iran will succeed in reviving the 2015 international agreement that curbed Iran's nuclear programme. A failure is likely to increase regional tension.
The spectre of a failure has driven increased regional cooperation between Gulf states, including Saudi Arabia and Israel.
At the sharp end of confronting Iran, Israel unveiled its newly adopted Octopus Doctrine this month. The doctrine expands Israel's aiming at Iran's nuclear, missile and drone programmes by increasingly attacking targets in Iran rather than primarily on battlefields like Syria.
Barbara Leaf, the US Assistant Secretary of State for Near Eastern Affairs, put Ms. Lipstadt's visit in perspective when she told Congress last week that Mr. Biden hoped to achieve agreement on a roadmap for the establishment of diplomatic relations between Saudi Arabia and Israel during his visit to the Middle East this month. US officials admit that it will be a lengthy process rather than a head-on lovey-dovey affair, as was the case between Israel and the UAE.
Saudi Arabia has signaled for some time that it would like to formalize its expanding informal relations with Israel but needs a cover to do so. The kingdom has emphasized this in recent weeks as it sought Israeli acquiescence in the transfer by Egypt to Saudi Arabia of sovereignty over two islands at the top of the Red Sea and prepared for a possible visit by US President Joe Biden.
"Saudis want to meet us, talk, and rub shoulders with us. They want to learn. I kept getting inquiries. There is incredible potential for cooperation between the Saudi people and Saudi companies and Israel," said Israeli businessman Eyal Waldheim who visited the kingdom in May travelling on a non-Israeli passport.
China and the Middle East: Heading into Choppy Waters
China could be entering choppy Middle Eastern waters. Multiple crises and conflicts will likely shape its relations with the region's major powers, including Saudi Arabia, Iran, and Turkey.
The laundry list of pitfalls for China includes the fallout of the Ukraine war, strained US relations with Saudi Arabia and the United Arab Emirates, Turkish opposition to Finnish and Swedish NATO membership, the threat of a renewed Turkish anti-Kurdish incursion into northern Syria, and the fate of the Joint Comprehensive Plan of Action (JCPOA), the 2015 international agreement that curbed Iran's nuclear program.
Drowning out the noise, one thing that becomes evident is that neither the Gulf states nor Turkey have any intention of fundamentally altering their security relationships with the United States, even if the dynamics in the cases of Saudi Arabia, the UAE, and Turkey are very different.
Saudi Arabia recognizes that there is no alternative to the US security umbrella, whatever doubts the kingdom may have about the United States' commitment to its security. With next month's visit to Saudi Arabia by President Joe Biden, the question is not how US-Saudi differences will be papered over but at what price and who will pay the bill.
Meanwhile, China has made clear that it is not willing and not yet able to replace the United States. It has also made clear that for China to engage in regional security, Middle Eastern states would first have to get a grip on their disputes so that conflicts don't spin out of control. Moves to lower the tensions between Turkey, Saudi Arabia, the UAE, and Egypt by focusing on economics are a step in that direction. Still, they remain fragile, with no issue that sparked the differences being resolved.
A potential failure of negotiations in Vienna to revive the Iran nuclear deal could upset the apple cart. It would likely push Israel, the UAE, Bahrain, and Saudi Arabia to tighten their security cooperation but could threaten rapprochement with Turkey. It could also heighten tensions in Syria, Lebanon, Yemen, and Iraq, where Iran supports a variety of political actors and militias. None of this is good news for China, which like other major players in the Middle East, prefers to remain focused on economics.
The dynamics with Turkey and Iran are of a different order. China may gleefully watch Turkish obstruction in NATO, but as much as Turkey seeks to forge an independent path, it does not want to break its umbilical cord with the West anchored in its membership in NATO.
NATO needs Turkey even if its center of gravity, for now, has moved to Eastern Europe. By the same token, Turkey needs NATO, even if it is in a better position to defend itself than the Gulf states are. Ultimately, horse-trading will resolve NATO's most immediate problems because of Turkish objections to Swedish and Finnish NATO membership.
Turkey's threatened anti-Kurdish incursion into northern Syria would constitute an escalation that no party, including China, wants. Not because it underwrites Turkish opposition to Swedish and Finnish NATO membership but because with Syrian Kurds seeking support from the regime of President Bashar al-Assad, Turkish and Iranian-backed forces could find themselves on opposite sides.
Finally, Iran. Despite the hot air over Iran's 25-year US$400 million deal with China, relations between Tehran and Beijing are unlikely to fully blossom as long as Iran is subject to US sanctions. A failure to revive the nuclear agreement guarantees that sanctions will remain. China has made clear that it is willing to push the envelope in violating or circumventing sanctions but not to the degree that would make Iran one more major friction point in the already fraught US-China relationship.
In a world in which bifurcation has been accelerated by the Ukraine war and the Middle East threatened by potentially heightened tensions in the absence of a nuclear agreement, Gulf states may find that increasingly the principle of 'you are with us or against us' becomes the norm. The Gulf states hedged their bets in the initial months of the Ukraine war, but their ability to do so may be coming to an end.
Already Saudi Arabia and the UAE are starting to concede on the issue of oil production, while Qatar is engaging with Europe on gas. Bifurcation would not rupture relations with China but would likely restrain technological cooperation and contain Gulf hedging strategies, including notions of granting China military facilities.
Over and beyond the immediate geopolitical and security issues, there are multiple other potentially problematic issues and powder kegs.
A prominent Saudi-owned newspaper, Asharq Al-Awsat, recently took issue with an increasingly aggressive tone in Chinese diplomacy. "China isn't doing itself any favours … Chinese officials seem determined to undermine their own case for global leadership … Somehow Chinese officials don't seem to recognize that their belligerence is just as off-putting…as Western paternalism is," the newspaper said in an editorial.
China's balancing act, particularly between Saud Arabia and Iran, could become more fraught. A failure to revive the nuclear agreement will complicate already difficult Saudi Iranian talks aimed at dialling down tensions. It could also fuel a nuclear, missiles, and drone arms race accelerated by a more aggressive US-backed Israeli strategy in confronting Iran by striking at targets in the Islamic republic rather than with US backing in, for example, Syria.
While Chinese willingness to sell arms may get a boost, China could find that both Saudi Arabia and Iran become more demanding in their expectations from Beijing, particularly if tensions escalate.
A joker in the pack is China's repression of Turkic Muslims in its north-western province of Xinjiang. A majority of the Muslim world has looked the other way, with a few, like Saudi Arabia, openly endorsing the crackdown.
The interest in doing so goes beyond Muslim-majority states not wanting to risk their relations with a China that responds harshly and aggressively to public criticism. Moreover, the crackdown in Xinjiang and Muslim acquiescence legitimises a shared opposition to any political expression of Islam.
The problem for Muslim-majority states, particularly those in the Middle East, is that the era in which the United States and others could get away with the application of double standards and apparent hypocrisy in adhering to values may be drawing to a close.
China and, for that matter, Russia is happy to benefit from the global South's reluctance to join condemnation of the invasion of Ukraine and sanctions against Russia because the West refuses to apply the principle universally, for example, in the case of Israel or multiple infractions of international and human rights law elsewhere.
However, China and Middle Eastern states sit in similar glasshouses. Irrespective of how one judges recent controversial statements made by spokespeople of India's ruling BJP party regarding the Prophet Mohammed and Muslim worship, criticism by Muslim states rings hollow as long as they do not also stand up to the repression of Muslims in Xinjiang.
For some in the Middle East, a reckoning could come sooner and later.
Turkey is one state where the issue of the Uighurs in China is not simply a far-from-my-bed show. Uighurs play into domestic politics in a country home to the largest Uighur exile community that has long supported the rights of its Turkic brethren in China and still boasts strong strands of pan-Turkism.
These are all elements that could come to the fore when Turkey goes to the polls next year as it celebrates the 100th anniversary of the birth of the Turkish republic.
The question is not whether China will encounter choppy waters in the Middle East but when and where.
Author's note: This article is based on the author's remarks at the 4th Roundtable on China in West Asia – Stepping into a Vacuum? organised by the Ananta Aspen Center on 14 June 2022 and was first published by the Middle East Institute in Washington DC.