231,000 New Jobs Added in Western Balkans amid Ongoing Economic Challenges, Emigration
A 3.9 percent increase in employment over the last year has led to the creation of 231,000 new jobs throughout the six countries of the Western Balkans, according to the "Western Balkans Labor Market Trends 2018" report, launched today by the World Bank and the Vienna Institute for International Economic Studies (wiiw). Unemployment also fell from 18.6 percent to 16.2 percent, reaching historic lows in some countries.
Leading the way for employment in the region was Kosovo, which saw an increase of 9.2 percent, followed by Serbia (4.3 percent), Montenegro (3.5 percent), Albania (3.4 percent), FYR Macedonia (2.7 percent), and Bosnia and Herzegovina (1.9 percent). Despite this progress, however, low activity rates – particularly among women and young people – along with high rates of long-term unemployment and a prevalence of informal work, continue to pose challenges for sustained economic growth in the region.
"The region has made great strides in improving labor market outcomes over the last year – meaning more people are finding jobs," says Linda Van Gelder, World Bank Country Director for the Western Balkans. "However, we continue to see high rates of people who are not in employment, education or in training programs and we need to find ways to link them to future opportunities."
Youth unemployment of 37.6 percent is a key challenge for the region. However, this rate is down from last year and nearly every country in the region is experiencing the lowest levels of youth unemployment since 2010. Country rates range from 29 percent in Montenegro and Serbia, to more than 50 percent in Kosovo. According to the report, it may be difficult for young people who become detached from jobs or education for long periods to reintegrate into the labor market. They also face a wage gap, earning up to 20 percent less than those who find employment sooner.
The report also notes that female employment rates are on the rise but they still remain low by European standards. The employment rate for women across the region stands at 43.2 percent, varying from a low of 13.1 percent in Kosovo to a high of 52.3 percent in Serbia. The gender gap in employment has also narrowed since 2010, ranging from 28.9 percentage points in Kosovo to 9.8 percentage points in Montenegro.
"Economic trends in the region look to be headed in the right direction," says Robert Stehrer, Scientific Director of the Vienna Institute for International Economic Studies. "Getting more people, particularly young and women into employment remains one of the key challenges in the region to sustain economic and social convergence."
A number of obstacles to employment need to be addressed to reduce ongoing emigration from the region, especially common among young, educated people. In order to address this, further knowledge is needed. Countries in the region should synchronize their data on emigration and improve the registration and publication of migration statistics. By utilizing high-quality data that is in-line with international standards on workforce composition – both domestically and internationally – will produce accurate analysis of labor market dynamics in the region and allow for the design of policies that can simultaneously address the challenges of emigration and reap the benefits of migration.
Better linkages between secondary graduates and the labor market, as well as earlier interventions to retain students, can improve opportunities for employment. Policies, such as child care, care facilities for the elderly, flexible work arrangements and more part-time jobs would also promote labor market integration among women.
The report was produced with financial support from the Austrian Ministry of Finance.
Responsible investment and sustainable development growing priority for private equity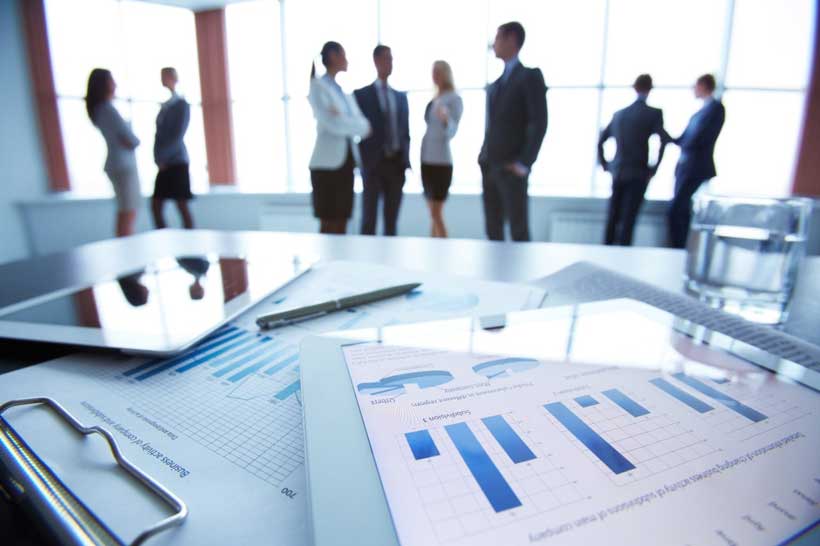 Responsible investment – involving the management of  environmental, social and governance (ESG) issues – is an increasingly significant consideration for both private equity houses (general partners – GPs) and investors (limited partners – LPs), according to a new survey released today by PwC.
The Private Equity Responsible Investment Survey 2019 draws upon the views of 162 respondents from 35 countries/territories, including 145 PE houses. This is the fourth edition of the survey, following on from previous editions in 2016, 2015 and 2013.
The 2019 survey has found that nearly 81% of respondents are reporting ESG matters to their boards at least once a year, with a third (35%) doing so more often. Almost all (91%) report having a policy in place or in development, compared to 80% in 2013. Of these, 78% are using or developing KPIs to track, measure and report on progress of their responsible investment or ESG policy.
Most strikingly, 35% of respondents reported having a team dedicated to responsible investment activity (an increase from 27% in 2016). Of those without a specific function, 66% rely on their Investment/Deal teams to manage ESG matters.
Meanwhile, two thirds (67%) of respondents have identified and prioritised SDGs that are relevant to their investments (compared to 38% in 2016) and 43% have a proactive approach to monitoring and reporting portfolio company performance against the SDGs (up from 16% in 2016).
Will Jackson-Moore, Global Private Equity, Real Assets and Sovereign Fund Leader at PwC, says, 'This is a really encouraging survey that suggests responsible investment is starting to come of age in terms of driving sustainable business practice. The private equity sector has a vital role to play in supporting sustainable development: the survey highlights that private equity houses and LPs are taking that responsibility seriously and driving genuine change. That is especially important as their role in global capital markets increases.
'It is heartening to see that responsible investment is seen as a matter for those at the heart of the investment process and needs to be supported by rigorous monitoring and reporting. LPs are playing a vital role in applying pressure to act on key areas of ESG concerns and in influencing board agendas.
'Yet while responsible investment may only be at the 'young adult' stage of development, these are signs of increasing maturity.'
Even so, the survey also acknowledges a continued distance between those considering action, and those taking proactive steps. For instance, while 89% of respondents cite cyber and data security as a concern, only 41% are taking action. Similarly, 83% are concerned by climate risk for their portfolio companies, yet only 31% have acted upon this.
Will Jackson-Moore says,'There is a risk of "impact-washing" – where it is claimed that investments have a greater SDG-aligned contribution or positive impact than can be evidenced, or using positive examples of responsible investment to divert attention from other investments where  less action has been taken.
'Yet investors and PE leaders have a role to play in continuing to influence responsible investment behaviour, through demanding more robust and granular reporting around ESG matters. For instance, PwC UK has worked with the well-respected global initiative The Impact Management Project to develop an impact assessment framework based on the SDGs, to support investors.
'We are at the stage that we can see ESG genuinely driving returns, and enhanced ESG practices can potentially enhance multiples: it may well be the next big value lever.
'It is therefore vital for PE houses and investors alike to recognise that even if responsible investment may seem challenging there are numerous solutions and frameworks that can be applied to achieve positive outcomes.'
Turkey needs to step up investment in renewables to curb emissions
Turkey will see its greenhouse gas emissions continue their steady rise of recent years without concrete actions to improve energy efficiency and increase the use of renewable energy sources, according to a new OECD report.
The OECD's third Environmental Performance Review of Turkey notes that the country remains heavily reliant on coal, oil and gas and that, while investment incentives have helped to double the use of renewable energy in a decade, fast-rising energy demand from economic growth and higher incomes means the energy mix has remained stable at 88% fossil fuels to 12% renewables.
Turkey's greenhouse gas emissions rose by 49% over 2005-16 compared with a drop of 8% across the OECD area over that period. While Turkey signed the 2015 Paris Agreement, it is one of only a handful of countries yet to ratify the global accord on curbing climate change. It is also the only OECD country without a climate mitigation pledge for 2020.
"Turkey has made a good start on shifting to cleaner energy but needs to step up its efforts and increase investment in geothermal, solar and wind power," said OECD Environment Director Rodolfo Lacy. "Setting objectives for energy efficiency should also be a priority."
 
Turkey has increasingly aligned its environmental regulations with EU standards, but needs to improve their implementation and enforcement.
The Review praises Turkey's use of environmental taxes, particularly its high tax rates on gasoline and diesel, but notes that the system includes incentives for consumers to buy used vehicles, which tend to be older and have higher emissions. It also calls for the gradual removal of fossil fuel subsidies as a way to promote cleaner energy and transport options.
Cleaner energy and transport would also help reduce air pollution. Turkey's reliance on coal-fired power plants means that air quality in large cities and industrialised regions falls short of World Health Organisation guidelines. In terms of other environmental pressures, the Review finds that Turkey has made good progress in expanding waste water treatment facilities as it grapples with poor surface water quality, yet challenges remain for municipal waste, 90% of which is still landfilled compared with an OECD average of 42%.
Recommendations in the Review include that Turkey:
Ratify the Paris Agreement and adopt a long-term low-emissions strategy that integrates climate and energy objectives.
Reduce the share of fossil fuels, especially coal, in the energy mix, and increase the share of geothermal, solar and wind energy.
Set measurable energy efficiency objectives in the power, residential and transport sectors. Provide more economic incentives for energy efficiency investments in buildings.
Draw up a nationwide strategy to reduce air pollution.
Reform the system of vehicle and fuel taxation to remove exemptions and integrate emissions criteria. Phase out tax exemptions for fossil fuel consumption and gradually replace coal aid to low-income families with support for transition to cleaner alternatives.
Innovation Paves Way for Next Stage of Global Energy Transformation
Countries at the forefront of the energy transformation are getting more than a third of their energy from variable renewables like solar and wind, and they're doing it in a cost-effective manner. By making use of innovative solutions that allow to integrate a higher share of renewables into power systems, innovation holds the key to a cost-effective global energy transformation.
These findings come from a first-of-a-kind mapping and analysis of innovations that will transform the power sector, launched by the International Renewable Energy Agency (IRENA) today in Brussels. IRENA's Director-General Adnan Z. Amin presented the report in the presence of EU Energy and Climate Action Commissioner Miguel Arias Cañete at an official launch event hosted by the European Commission. The report "Innovation Landscape for a Renewable-Powered Future: Solutions to integrate variable renewables" contains the most in-depth assessment of the power sector transformation to date. It shows how synergies between different innovative solutions in business models, market design, enabling technologies and system operation are lowering the cost of integrating high shares of variable renewable energy (VRE), while making energy production, transmission and consumption more flexible and empowering a new generation of energy consumers.
Decarbonising the global power sector in line with the Paris Agreement objectives will require an 85% share of renewable energy in total electricity generation by 2050, IRENA's 2050 Roadmap estimates. By then, variable renewables would account for 60% of the total power generated globally. Moving to a new phase where the massive but cost-effective scale-up of renewables power is crucial, the power sector transformation is strongly accelerated by innovation trends in digitalization, decentralization and electrification of the end-use sectors. Understanding and learning from the experiences from leading countries in VRE integration is crucial to replicate and enhance innovation that can accelerate this transformation.
With close to 15% of VRE share in annual electricity generation today, the EU has the highest levels of variable renewables in power systems globally. "Europe has shown tremendous leadership in initiating the system-wide innovations needed to support the widespread adoption of renewables and decarbonise the global economy", said IRENA Director-General Adnan Z. Amin. "The region's success shows us that innovation is creating an energy transformation that is technically feasible and economically attractive. Innovation is the engine powering the energy transition and the global pace of innovation is accelerating. IRENA's new report will provide a clear, navigable and comprehensive guide on innovations being piloted around the world, aiming to support informed decision-making by all countries to deploy low-cost renewables and accelerate the global energy transition further."
EU Commissioner for Energy and Climate Action Miguel Arias Cañete reiterated the importance of renewable energy in helping the region to meet its climate objectives, "The EU has already started the modernisation and transformation towards a climate neutral economy. Implementing the EU's Clean Energy package will further boost innovation, and the EU can continue to show leadership and support the rest of the world by exporting innovative solutions in the fight against climate change. Innovation is central to our efforts, and this report from IRENA is a valuable contribution to become the world's first major economy to go climate neutral by 2050."
The new report identifies 30 key innovations and 11 innovative solutions in development by pioneering companies and backed by far-sighted governments around the world. By showcasing many examples of projects and pilots for the power sector transformation across the globe, it supports policy makers in adopting innovation frameworks built on the combination and synergies between innovative solutions. As a unique toolbox it will help decision makers to rethink their power systems and implement solutions that account for specific national circumstances.
Key Findings from the report:
Innovation accelerates a cost-effective global energy transformation.
Flexible power systems maximize benefits of the energy transformation. Innovation in power systems minimizes costs related to the acceleration of renewable energy.
There are abundant innovative solutions to integrate VRE in power systems. However, policy-makers must adopt an innovation framework based on a systematic approach that creates synergies between innovations in technology, business models, market design and system operation, resulting in flexibility solutions to ensure a cost-effective integration of VRE at large scale.
Power sector innovation trends i.e. digitalization, electrification and decentralization are ongoing trends that can further accelerate the power sector transformation.
IRENA assessed 30 innovation types, clustered in four dimensions: enabling technology (e.g. batteries, EV, blockchain), business model (e.g. energy-as-a-service, aggregators), market design (e.g. time-of-use tariffs) and system operation (e.g. empowerment of DSO) in the report.
IRENA estimates that if some flexibility options are implemented, investments necessary for the integration of a high share of VRE may sum up to 18 trillionUSD from today to 2050 – corresponding to the total investments required in additional renewable energy generation technologies.
EU28 has been leading in VRE integration, with close to 15% of VRE share in annual electricity generation today, expected to increase to almost 50% by 2050. The three largest power systems in the world – China, India and the United States are expected to double their share of VRE to more than 10% of annual generation by 2022.