231,000 New Jobs Added in Western Balkans amid Ongoing Economic Challenges, Emigration
A 3.9 percent increase in employment over the last year has led to the creation of 231,000 new jobs throughout the six countries of the Western Balkans, according to the "Western Balkans Labor Market Trends 2018" report, launched today by the World Bank and the Vienna Institute for International Economic Studies (wiiw). Unemployment also fell from 18.6 percent to 16.2 percent, reaching historic lows in some countries.
Leading the way for employment in the region was Kosovo, which saw an increase of 9.2 percent, followed by Serbia (4.3 percent), Montenegro (3.5 percent), Albania (3.4 percent), FYR Macedonia (2.7 percent), and Bosnia and Herzegovina (1.9 percent). Despite this progress, however, low activity rates – particularly among women and young people – along with high rates of long-term unemployment and a prevalence of informal work, continue to pose challenges for sustained economic growth in the region.
"The region has made great strides in improving labor market outcomes over the last year – meaning more people are finding jobs," says Linda Van Gelder, World Bank Country Director for the Western Balkans. "However, we continue to see high rates of people who are not in employment, education or in training programs and we need to find ways to link them to future opportunities."
Youth unemployment of 37.6 percent is a key challenge for the region. However, this rate is down from last year and nearly every country in the region is experiencing the lowest levels of youth unemployment since 2010. Country rates range from 29 percent in Montenegro and Serbia, to more than 50 percent in Kosovo. According to the report, it may be difficult for young people who become detached from jobs or education for long periods to reintegrate into the labor market. They also face a wage gap, earning up to 20 percent less than those who find employment sooner.
The report also notes that female employment rates are on the rise but they still remain low by European standards. The employment rate for women across the region stands at 43.2 percent, varying from a low of 13.1 percent in Kosovo to a high of 52.3 percent in Serbia. The gender gap in employment has also narrowed since 2010, ranging from 28.9 percentage points in Kosovo to 9.8 percentage points in Montenegro.
"Economic trends in the region look to be headed in the right direction," says Robert Stehrer, Scientific Director of the Vienna Institute for International Economic Studies. "Getting more people, particularly young and women into employment remains one of the key challenges in the region to sustain economic and social convergence."
A number of obstacles to employment need to be addressed to reduce ongoing emigration from the region, especially common among young, educated people. In order to address this, further knowledge is needed. Countries in the region should synchronize their data on emigration and improve the registration and publication of migration statistics. By utilizing high-quality data that is in-line with international standards on workforce composition – both domestically and internationally – will produce accurate analysis of labor market dynamics in the region and allow for the design of policies that can simultaneously address the challenges of emigration and reap the benefits of migration.
Better linkages between secondary graduates and the labor market, as well as earlier interventions to retain students, can improve opportunities for employment. Policies, such as child care, care facilities for the elderly, flexible work arrangements and more part-time jobs would also promote labor market integration among women.
The report was produced with financial support from the Austrian Ministry of Finance.
Global coal demand set to remain stable through 2023, despite headwinds
While global coal demand looks set to rise for the second year in a row in 2018, it is forecast to remain stable over the next five years, as declines in Europe and North America are offset by strong growth in India and Southeast Asia, according to the International Energy Agency's latest coal market report, Coal 2018.
Air quality and climate policies, coal divestment campaigns, phase-out announcements, declining costs of renewables and abundant supplies of natural gas are all putting pressure on coal. As a result, coal's contribution to the global energy mix is forecast to decline slightly from 27% in 2017 to 25% by 2023.
But coal demand grows across much of Asia due to its affordability and availability. India sees the largest increase of any country, although the rate of growth, at 3.9% per year, is slowing, dampened by a large-scale expansion of renewables and the use of supercritical technology in new coal power plants. Significant increases in coal use are also expected in Indonesia, Vietnam, Philippines, Malaysia and Pakistan.
Coal in China accounts for 14% of global primary energy, the largest around in the world. Developments in the Chinese coal sector have the potential to affect coal, gas and electricity prices across the world, for instance through inter-fuel substitution or regional arbitrage. This puts China's coal sector at the centre of the global energy stage. While China accounts for nearly half of the world's coal consumption, its clean-air measures are set to constrain Chinese coal demand going forward. We forecast Chinese coal demand to fall by around 3% over the period.
Meanwhile, in a growing number of countries, the phase out of coal-fired generation is a key policy goal. But market trends are proving resistant to change.
"The story of coal is a tale of two worlds with climate action policies and economic forces leading to closing coal power plants in some countries, while coal continues to play a part in securing access to affordable energy in others," said Keisuke Sadamori, Director of Energy Markets and Security at the IEA. "For many countries, particularly in South and Southeast Asia, it is looked upon to provide energy security and underpin economic development."
This is why the IEA sees technologies like Carbon Capture, Utilisation and Storage (CCUS) as essential tools to bridge current and future energy needs with global and national climate ambitions. To help build a new momentum behind the technology, the IEA and the Government of the United Kingdom recently co-chaired an international summit where ministers, senior governmental officials across the world, CEOs from major energy companies and the financial community came together to identify practical steps to accelerate investment and deployment of CCUS.
"Tackling our long-term climate goals, addressing the urgent health impacts of air pollution and ensuring that more people around the world have access to energy will require an approach that marries strong policies with innovative technologies," said Mr Sadamori. "It must rely on all available options – including more renewables, of course – but also greater energy efficiency, nuclear, CCUS, hydrogen, and more."
Faster Transition to Clean Energy Would Bring Great Benefits to Poland
Scaling up renewable energy sources in Poland would benefit the economy, improve people's health, and reduce serious environmental problems – including the worst air pollution among cities in Europe – says a new World Bank report, "Poland Energy Transition: The Path to Sustainability in the Electricity and Heating Sector."
The report says that an ambitious target for Poland would be for the share of renewable energy in power generation to reach almost 50 percent by 2030 (versus 14 percent now) – with the share of coal dropping below 40 percent (versus 80 percent now). This transition would drastically lower air pollutants and CO2 emissions while costing the economy just seven percent more than the transition now planned by the Polish government. Furthermore, the local and global environmental benefits would fully compensate for these additional costs.
The most ambitious scenario set forth in the report could also lead to a 25 percent reduction (20,000 jobs) in direct coal mine jobs by 2030, however, it will be more than offset by potential 100,000 jobs a year created by improving the energy efficiency of homes in Poland. Active labor market policies can help mitigate impacts on jobs, which are expected to be negligible at the national level and modest at the local level, given a dynamic economy and tight labor market in the coal-producing Silesian region.
"Poland has already achieved success in decoupling economic growth from emissions. It has simultaneously increased its gross domestic product seven times and decreased its emissions in the electricity and heating sector by 30 percent since 1989", says Carlos Piñerúa, World Bank Country Manager for Poland and the Baltic States.
"However, Poland's heavy reliance on coal creates serious environmental problems and imposes heavy health costs on the population, who breathe polluted air. Our analysis shows that investing in renewables now would be good for people's health as well as economically justified."
The report acknowledges coal has contributed enormously to Poland's economic and social development. Yet, European and global environmental trends mean that a transition to cleaner energy is inevitable and technological progress has made switching to cleaner energy affordable and cost-effective. Globally, the energy sector is moving toward sustainability, driven by economics, the need to reduce air pollution, and the national targets set as part of the Paris Agreement.
"More than 60 percent of Poland's existing coal-fired power plants is over 30 years old. The replacement of these plants presents an opportunity to reduce air pollution and carbon emissions by shifting to cleaner sources," says Xiaodong Wang, senior energy specialist at the World Bank and the author of the report.
"The decisions made today will strongly shape emissions in 30-40 years, so if Poland wants to put itself on a sustainable path, the time to act is now."
Oil Market Report: A floor under prices?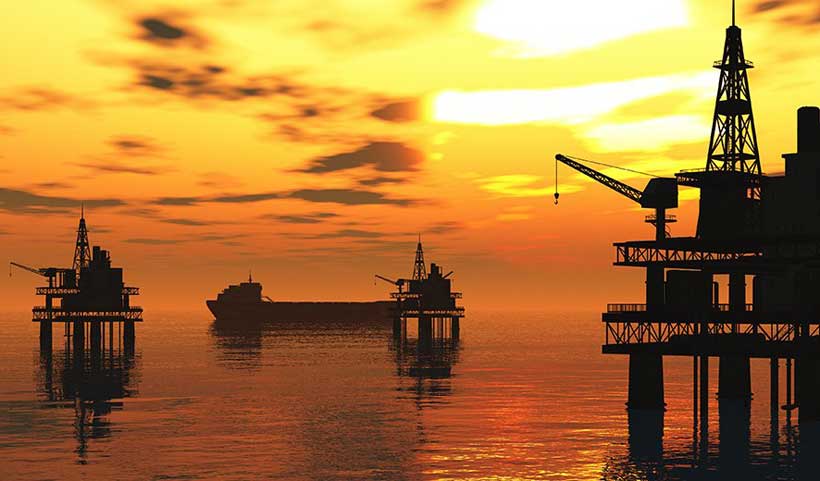 OPEC and some non-OPEC oil ministers met in Vienna last week and agreed to curb their output by 1.2 mb/d in order to address growing surpluses in the market. The agreement aims to achieve relative stability and to bring the market towards balance. So far, the Brent crude oil price seems to have found a floor, remaining close to $60/bbl much where it was when the ministers met. Recently, prices have been volatile; in early October Brent crude oil prices reached $86/bbl on concerns that the market could tighten as Iranian sanctions were implemented. Then, thirty-seven days later, they fell back to $58/bbl as producers more than met the challenge of replacing Iranian and other barrels. Such volatility is not in the interests of producers or consumers.
Last week's meeting reminded us that the Big Three of oil – Russia, Saudi Arabia and the United States – whose total liquids production now comprises about 40% of the global total, are the dominant players. Cooperation between Russia and Saudi Arabia is now the basis of production management with these two countries having a large capacity to swing output one way or the other. For them, prices falling further would place their budgets under great stress. The third, non-playing member, so to speak, of the Big Three is the United States, which is now the world's biggest crude oil producer and where production management is a company level, economically driven decision. The United States is also the world's biggest consumer and lower prices are welcome, although its producers will want to see them stay high enough to encourage further investment.
While the US was not present in Vienna, nobody could ignore its growing influence. On the day OPEC ministers sat down to talk, an important piece of data was published: according to the Energy Information Administration, in the week to 30 November the US was a net exporter of crude and products for the first time since at least 1991. The number, 211 kb/d, is modest and even if it proves to be an isolated data point, the long-term trend is clear. In 2018 to date, US net imports have averaged 3.1 mb/d. Ten years ago, just ahead of the shale revolution, the figure was 11.1 mb/d. As production grows inexorably, so will net imports decline and rising US exports will provide competition in many markets, including to some of the countries meeting in Vienna last week.
New data in this Report shows little change to our 2018 estimates. Demand will grow by 1.3 mb/d although there are signs that the pace is slackening in some countries as the impact of higher prices lingers. As far as non-OPEC supply is concerned, our estimate for growth is revised slightly up to 2.4 mb/d. For 2019, our demand growth outlook remains at 1.4 mb/d even though oil prices have fallen back considerably since the early October peak. Some of the support provided by lower prices will be offset by weaker economic growth globally, and particularly in some emerging economies. For non-OPEC supply, we have revised our growth forecast for 2019 down by 415 kb/d, partly due to expected cuts from Russia agreed last week, and to lower growth in Canada. The serious build-up of stocks arising from logistical bottlenecks in Alberta led the provincial government to act very decisively to curb output. The initial cutback of 325 kb/d for three months to allow blockages to ease is a significant development. Apart from lowering production, it should narrow the differential between West Canadian Select prices and WTI, which reached $51/bbl at one point.
Time will tell how effective the new production agreement will be in re-balancing the oil market. The next meeting of the Vienna Agreement countries takes place in April, and we hope that the intervening period is less volatile than has recently been the case.