Poland: Build on current economic strength to innovate and invest in skills and infrastructure
Poland's economic growth remains strong. Rising family benefits and a booming jobs market are lifting household income while poverty rates and inequality are falling, says a new OECD report.
In its latest Economic Survey of Poland, the OECD encourages policy-makers to build on the country's current economic strength and social progress in order to tackle major remaining challenges. To sustain rising living standards Poland has to develop its capacity to innovate and invest in skills and infrastructure, as is acknowledged in the government's Strategy for Responsible Development. The report says that the level of expenditure on research and development, despite recent welcome rises and tax incentives, remains weak. Vocational training suffers from limited business engagement which is hindering many of the country's plentiful small enterprises from modernising and improving productivity.
Poland is also ageing rapidly. The working age population is projected to decline markedly over the coming decades. The lowering of the retirement age risks increasing poverty among the elderly, particularly women, says the OECD. Women often have patchy career paths and their retirement age is now set to remain unusually low. Workers should be made aware of the benefits of working longer for their future pension income, the report says.
Despite efforts to improve childcare, it remains insufficient and expensive, especially in rural areas. More investment in childcare is required as part of a range of measures to help combine work and family life and strengthen the number of women in employment.
Presenting the Survey in Warsaw, OECD Deputy Secretary-General Mari Kiviniemi said, "Poland is in a strong position. A dynamic job market together with the Family 500 + programme has helped make economic development more inclusive. Many people now benefit from new opportunities and rising incomes."
"The time is ripe to ensure that living standards continue to rise. Strengthening innovation, improving infrastructure and investing in skills will be crucial. With rising labour and skills shortages, many employers now realise how important it is to invest in training. The government must seize this opportunity to engage with them."
Measures to improve tax compliance have succeeded in shrinking the public deficit despite higher spending on social benefits. But more resources – or shift in how they are used – will be needed to raise  spending in priority areas such as public infrastructure, healthcare and higher education and research.
Limiting reduced VAT rates, increasing environmental taxes and giving a stronger role to the progressive personal income tax would raise additional revenue while contributing to more equity and a greener environment.
Plans to reform higher education and improve research excellence and industry-science co-operation are welcome, the report says. The general health status of Poles and access to healthcare are very unequal, while environmental quality is below the average of OECD countries. Tax rates on air and water pollution and on CO2 emissions are low and many environmentally harmful fuel uses are exempt from taxation. Raising environmental taxes would provide stronger incentives to replace ageing coal-intensive equipment with greener alternatives.
A clear immigration policy strategy is also needed to better monitor integration of foreigners in line with labour market needs, the protection of their rights and their access to education and training.
Report: Pakistan's trade with South Asia can rise by eight-fold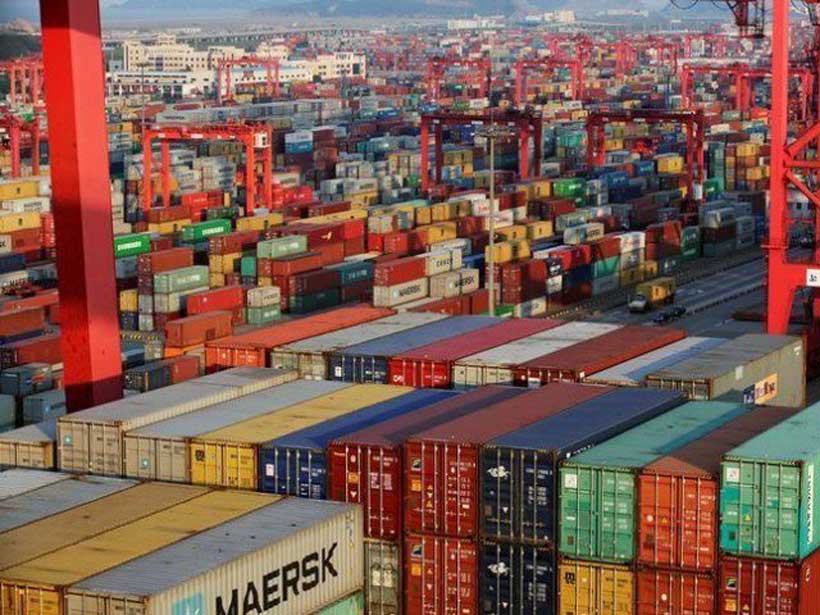 Regional trade can create many more jobs and make the country prosperous if trade barriers with South Asia are removed, says a new World Bank report. Pakistan's trade with South Asia accounts for only 8 percent of its global trade, despite the region being the world's fastest growing. However, intraregional trade in South Asia is among the lowest at about 5 percent of total trade, compared with 50 percent in East Asia and the Pacific.
The recently-launched Glass Half Full: The Promise of Regional Trade in South Asia report documents what needs to be done to realize the full trading potential in South Asia. It was launched at the 11th South Asia Economic Summit, hosted by the Sustainable Development Policy Institute in Islamabad. It identifies four critical barriers to regional trade: tariffs and para tariffs, real and perceived non­tariff barriers, connectivity costs, and a broader trust deficit.
"Pakistan is sitting on huge trade potential that remains largely untapped," said Illango Patchamuthu, World Bank Country Director for Pakistan. "A favorable trading regime that reduces the high costs and removes barriers could boost investment opportunities that is critically required for accelerating growth in the country."
The report argues that the costs of trade are much higher within South Asia compared to other regions. The average tariff in South Asia is more than double the world average. South Asian countries have greater trade barriers for imports from within the region than from the rest of the world. These countries impose high para tariffs, which are extra fees or taxes on top of tariffs. More than one-third of the intraregional trade falls under sen­sitive lists, which are goods that are not offered concessional tariffs under the South Asian Free Trade Area (SAFTA). In Pakistan, nearly 20 percent of its imports from, and 39 percent of its exports to, South Asia fall under sensitive lists.
"Pakistan's frequent use of tariffs to curb imports or protect local firms increase the prices of hundreds of consumer goods, such as eggs, paper and bicycles. They also raise the cost of production for firms, making it difficult for them to integrate in regional and global value chains," said Caroline Freund, Director, Macroeconomics, Trade and Investment, World Bank.
South Asian countries are yet to reap the benefits of shared land borders, the report adds. While Pakistan and India collectively represent 88 percent of South Asia's Gross Domestic Product, trade between the two countries is only valued at a little over $2 billion. This could be as high as $37 billion. "For example, it is cheaper for Pakistan to trade with Brazil than with India. Reducing policy barriers, such as eliminating the restrictions on trade at the Wagah-Attari border, or aiming for seamless, electronic data interchange at border crossings, will be major steps towards reducing the very high costs of trade between Pakistan and India," said Sanjay Kathuria, World Bank Lead Economist and lead author of the report.
The report recommends ending sensitive lists and para tariffs to enable real progress on SAFTA and calls for a multi-pronged effort to address non-tariff barriers, focusing on information flows, procedures, and infrastructure. Policy makers may draw lessons from the India-Sri Lanka air services liberalization experience, the report suggests, where liberalization was gradual and incremental, but policy persistence paid off. Connectivity is a key enabler for robust regional cooperation in South Asia.
"By reducing man-made trade barriers, trade within South Asia can grow roughly three times, from $23 billion to $67 billion," Kathuria added.
New ILO figures show 164 million people are migrant workers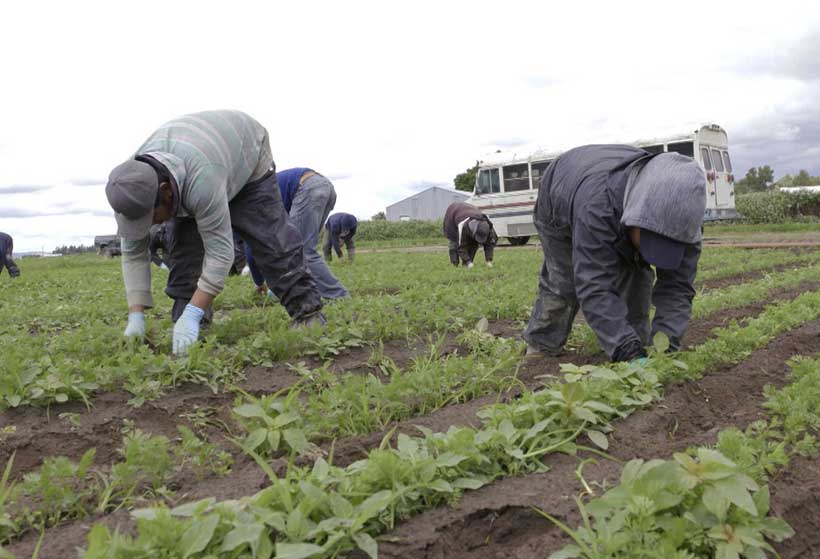 The International Labour Organization (ILO) estimates that 164 million people are migrant workers – a rise of 9 per cent since 2013, when they numbered 150 million.
According to the 2nd edition of the ILO's Global Estimates on International Migrant Workers , which covers the period between 2013 and 2017, the majority of migrant workers – 96 million – are men, while 68 million are women. This represents an increase in the share of men among migrant workers, from 56 per cent to 58 per cent, and a decrease by two percentage points in women's share, from 44 per cent to 42 per cent.
"While growing numbers of women have been migrating autonomously in search of employment in the past two decades, the discrimination they often face because of their gender and nationality reduces their employment opportunities in destination countries compared to their male peers," said Manuela Tomei, Director of the ILO Conditions of Work and Equality Department.
Nearly 87 per cent of migrant workers are of prime working age, between 25 and 64 years old. This suggests that some countries of origin are losing the most productive segment of their workforce. This, the report says, could have a negative impact on their economic growth.
Regional trends
The report provides a comprehensive picture of the subregions and income groups in which migrants are working.
Of the 164 million migrant workers worldwide, approximately 111.2 million (67.9 per cent) live in high-income countries, 30.5 million (18.6 per cent) in upper middle-income countries, 16.6 million (10.1 per cent) in lower middle-income countries and 5.6 million (3.4 per cent) in low-income countries.
Migrant workers constitute 18.5 per cent of the workforce of high-income countries, but only 1.4 to 2.2 per cent in lower-income countries. From 2013 to 2017, the concentration of migrant workers in high-income countries fell from 74.7 to 67.9 per cent, while their share in upper middle-income countries increased. This could be attributed to the economic development of the latter.
Nearly 61 per cent of migrant workers are found in three subregions; 23.0 per cent in North America, 23.9 per cent in Northern, Southern and Western Europe and 13.9 per cent in the Arab countries. Other regions that host large numbers of migrant workers – above 5 per cent – include Eastern Europe, Sub-Saharan Africa, South-Eastern Asia and the Pacific, and Central and Western Asia. In contrast, Northern Africa hosts less than 1 per cent of migrant workers.
Need for comprehensive data
The authors also highlight the importance of gathering more comprehensive and harmonized statistical data on migration at national, regional and global levels. The ILO is planning to produce global estimates on international migrant workers regularly, to better inform decision-making and contribute to the implementation of the Global Compact for Safe, Orderly and Regular Migration.
"International labour migration is a rising policy priority and there is a need to respond equitably to the interests of countries of origin and countries of destination, as well as to the interests of migrant workers," said Rafael Diez de Medina, Chief Statistician and Director of the ILO Department of Statistics. "To be effective, and aligned with international labour standards, policies must be based on strong evidence, including the number of international migrant workers involved, their characteristics and their employment patterns. Precisely because of this urgent demand, the 20th International Conference of Labour Statisticians  recently endorsed specific guidelines on how to better measure international labour migration worldwide. We are confident that through that countries will produce better data and therefore there will be increasingly accurate global estimations."
Maintaining Stability is Crucial to Russia's Growth and Poverty Reduction Goals
Russia's growth prospects remain modest, forecast at between 1.5% and 1.8% for the period 2018-20, says the World Bank's latest Russia Economic Report (#40 in the series). Growth momentum increased in the first half of 2018, supported by robust global growth, rising oil prices and a macro policy framework that has promoted stability.
Preliminary estimates suggest, however, that growth appears to have weakened to 1.3% (year-on-year) in the third quarter of 2018, following a weak harvest, sluggish performances in manufacturing and construction, and the waning effects of the 2018 FIFA World Cup.
Driven by a rebound in real wages and disposable incomes, the number of poor people in Russia decreased by 1.1 million in the first half of 2018. However, the poverty rate remains over 13% and is projected to average 12% over the next three years – still above its pre-crisis rate of 10.8% in 2013.
"Russia's goal of halving poverty to 6.6% by 2024 could be achieved, even under a modest annual growth scenario of 1.5%, by additional redistribution of about 0.4% of GDP annually through social assistance and transfers," says Andras Horvai, World Bank Country Director and Resident Representative for Russia. "This assumes a significant improvement in coverage of the poor compared to the current social assistance system, and would be in line with other countries. Some of these additional funds could be replaced by savings through efficiency improvements in the current system."
Monetary policy remained consistent with the inflation-targeting regime in 2018. Although inflation has been increasing since July, it stayed below the Central Bank of Russia's target level of 4% in annual terms, with non-food products contributing the most to headline inflation. Inflationary risks stem from the value-added-tax (VAT) rate increase, a higher-than-expected rise in gasoline prices, a closing of the output gap, elevated inflation expectations and heightened external volatility.
In September, after a prolonged period of monetary loosening, the Central Bank hiked the policy rate from 7.25% to 7.5%, in the face of elevated inflationary risks, ruble depreciation prompted by elevated geopolitical tensions and turbulence in emerging markets, and the planned hike in the VAT rate.
Russia's banking sector remains relatively weak with less of a capital buffer and a higher Non-Performing-Loans ratio than other BRICS countries. At the same time, public dominance in the banking sector increased even further: five large banks control 60% of the system's assets – up from 52% at the end of 2013.
Furthermore, state-owned entities account for nearly 70% of Russian bank assets. As a result, private and smaller banks find it more difficult to compete, as public banks often enjoy preferential access to government programs, clients, cheaper funding and large distribution networks. As such, increasing competition in the financial sector is one of the priorities of the Central Bank's financial sector development strategy for 2018-2021.
The fiscal balance improved at all levels of the budget system. Improvement in the fiscal stance was due to higher oil prices, combined with a weaker ruble, a better tax administration and a conservative fiscal policy. However, while the funding of the "May Decree" goals puts an impetus on revenue mobilization, it also increases fiscal risks, which, given Russia's low public debt levels and manageable financing needs, are currently contained.
A potential sudden tightening of global financial conditions could negatively affect growth in Russia by pressuring the financial account and exchange rate, translating into higher inflation and lower domestic demand. And, with increasing downside risks from rising trade tensions, global growth could be affected, including in Russia's main trading partners. As such, maintaining stability will continue to be an important aspect of Russia's economic policy framework.
Taking a long-term perspective, various government initiatives could double Russia's potential growth rate to 3% by 2028. The report concludes that the three-pronged approach of maintaining stability, doubling growth, and halving poverty can be achieved in Russia.
"Maintaining stability will require a high level of skill to navigate an increasingly uncertain external environment. Doubling growth will require, in addition to expanding the labor force through increasing the retirement age, the implementation of reforms that would increase inward migration, boost investment, and increase productivity growth," says Apurva Sanghi, World Bank Lead Economist for Russia, and main author of the report. "Increasing competition and targeted interventions in human capital that specifically give people the skills of the 21st century would help boost productivity growth."