Economic Growth in Gulf Region Set to Improve following a Weak Performance in 2017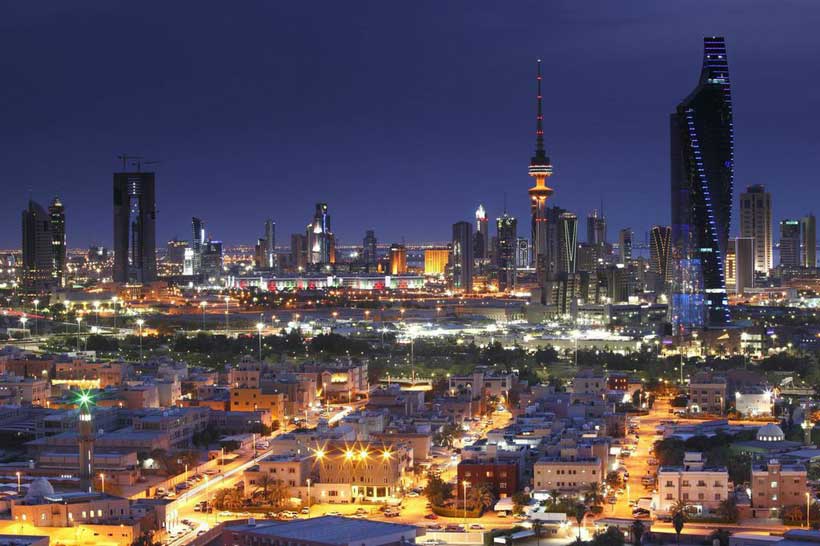 The Gulf Cooperation Council (GCC) region witnessed another year of disappointing economic performance in 2017 but growth should improve in 2018 and 2019, according to the World Bank's biannual Gulf Economic Monitor released today in Kuwait.
The region eked out growth of just 0.5% in 2017 – the weakest since 2009 and down from 2.5% the previous year. The GCC region's economies experienced flat or declining growth as lower oil production and tighter fiscal policy took a toll on activity in the non-oil sector. External debt issuance continued to rise to help finance large fiscal deficits.
Economic growth is expected to strengthen gradually, helped by the recent partial recovery in energy prices, the expiration of oil production cuts after 2018, and an easing of fiscal austerity. The World Bank expects growth to firm to 2.1% in 2018 and rise further to 2.7% in 2019. Growth in Saudi Arabia is expected to rebound close to 2% in 2018-19 and to strengthen similarly elsewhere in the region.
"Policy attention is shifting towards deeper structural reforms needed to sever the region's longer-term fortunes from those of the energy sector," said Nadir Mohammed, World Bank Country Director for the GCC. "While the recent increase in oil prices provides some breathing space, policy makers should guard against complacency and instead double down on reforms needed to breathe new life into sluggish domestic economies, to create jobs for young people and to diversify the economic base. Any slippage could negatively impact the credibility of the policy framework and dampen investor sentiment."
Looking forward, there are several downside risks that may weigh on activity. Lower than expected oil prices could exert pressure on the OPEC producers to extend or deepen their production reduction agreement and dampen medium-term growth in the GCC countries.
Although fiscal and current account balances are improving, the region continues to face large financing needs and remains vulnerable to shifts in global risk sentiment and the cost of funding. Geopolitical developments and relations within the region could slow growth prospects. Slippage in the implementation of country reform plans arising from weak institutional capacity will rob the GCC of the benefits of fiscal adjustment and of deeper structural reforms that aim to diversify their economies.
Over the longer term, the enduring dominance of the hydrocarbon sector in the GCC economies argues for the vigorous implementation of structural reforms.  The terms of trade shocks in 2008-09 and in 2014-16 barely dented the dominance of the hydrocarbon sector in the GCC, with the bulk of the adjustment so far driven by spending cuts rather than the emergence of other traded sectors.
Structural reforms should focus on economic diversification, private sector development, and labor market and fiscal reforms. The GCC states' long-term ambitions are articulated in various country vision statements and investment plans, and aspire to build competitive economies that utilize the talents of their people.
Implementing these structural transformation programs requires continuing political commitment from the GCC governments.
Saudi Arabia has shown considerable leadership in this regard: the 12 "vision realization plans" associated with its Vision 2030 aspirations aim to significantly transform the economy over the next 15 years by lifting the private sector share of the economy from 40 to 65% and the small and medium enterprise contribution to GDP from 20 to 35%.
"Transforming from an oil-dependent economy to a self-propelled, human capital-oriented one requires some fundamental changes in the mindset; some also call this a new social contract," said Kevin Carey, Practice Manager at the World Bank.  "GCC countries do not need to discard their existing social contracts but rather to upgrade them to reflect new realities of low for long oil prices, increasing global competition and the long-term threats from technological and climate change."
As with other Arab countries, the GCC states also face sustainability, equity and welfare challenges related to their pension systems. These issues need to be addressed urgently to prevent any negative impact on economic growth, fiscal sustainability, and labor market stability.
Among the potential solutions that could help improve pension outcomes, the Gulf Economic Monitor underscores the importance of improving efficiency by reducing the prevailing fragmentation in many of the GCC pension systems; making access and contributions as simple and systematic as possible through the strengthening of ID and IT systems and the capabilities of pension administration bodies; and strengthening the governance of pension institutions. If GCC countries wish to attract global talent, they will also need to consider potential solutions for expatriates that help to meet their long-term pension and financial security needs.
Fast-Paced Reforms Lead to Improvements in Ease of Doing Business Across Kazakhstan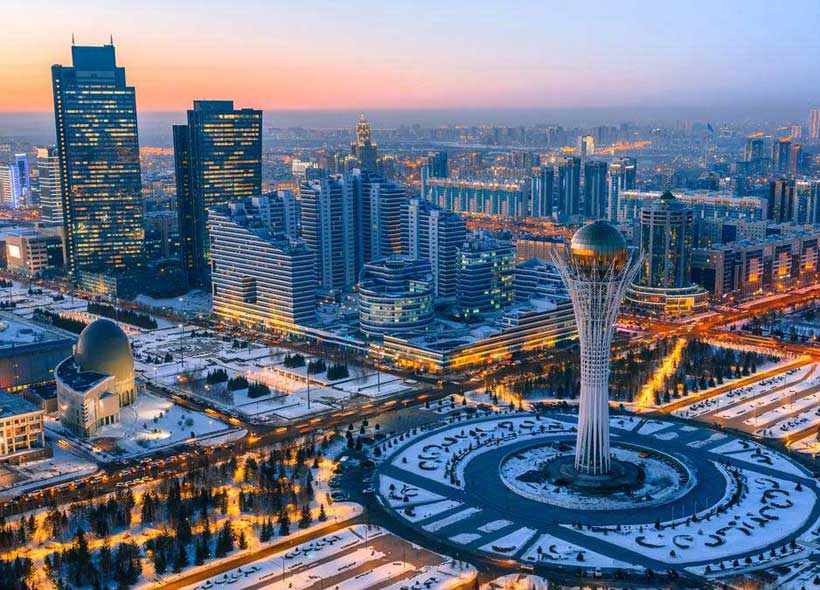 Regions of Kazakhstan have made doing business easier by improving business regulation over the past two years, says the World Bank in a new report released today.
According to the subnational Doing Business in Kazakhstan 2019 report, the pace of reform has been fast across Kazakhstan. Lower performing regions cut the gap with Almaty city, the top performer, by half on getting electricity and dealing with construction permits. These reforms are reducing red tape for entrepreneurs and are moving the whole country toward global good practices in business regulation. Good practices found throughout the individual regions pave the way for reform-minded policy makers to improve further by replicating best practices in other locations.
The government of Kazakhstan is adopting unprecedented system-wide reforms aimed at improving the business climate, and reducing administrative barriers and business costs As a result, today Kazakhstan is among the top 30 countries in the World Bank's Doing Business ranking. For further dynamic development of entrepreneurship in the country, the World Bank's assessment of whether an economy has good rules and processes at the local level will help us significantly improve the local business climate," said Arman Dzhumabekov, First Vice-Minister of National Economy of the Republic of Kazakhstan.
This is the second Doing Business report on Kazakhstan, examining the performance of 16 locations – 13 regions, as well as the cities of Almaty, Nur-Sultan, and Shymkent. It expands the scope of coverage from the eight locations that were measured in the first report produced in 2017.
"As Kazakhstan strives to improve opportunities for all citizens and diversify its economy through increasing the contribution of small and medium-size enterprises, the right regulatory environment can help entrepreneurs overcome obstacles such as low productivity and corruption. Better managing the pace of reforms and addressing gaps in implementation will enable firms to realize their full potential and contribute to growth," said Ato Brown, World Bank Country Manager for Kazakhstan.
To determine the ease of doing business for small and medium-size enterprises, the report measures four regulatory areas – starting a business, dealing with construction permits, getting electricity, and registering property.
Across the areas measured, Almaty city scores highest, leading on three indicators – getting electricity, registering property and dealing with construction permits. Nur-Sultan ranks first on starting a business, owing to the availability of electronic processes and uptake in the use of the E-Government system. East Kazakhstan and Pavlodar also share the top score with Almaty city on registering property. These regions keep land registry titles in digital format. No location does equally well across all areas measured, but each location ranks in the top half on at least one indicator. This leaves room for all regions to learn from each other.
Notably, all eight locations that were studied in both the 2017 and 2019 reports improved their business environment, with Nur-Sultan making the most significant progress. Of the 24 reforms implemented since 2017, eight reforms decreased the time to start a business by more than half, on average. Significant reforms were observed in getting electricity; all eight locations improved the quality and reliability of power supply. The cities of Nur-Sultan and Shymkent, as well as the Karagandy region made the largest improvements in this area, through the recording and reporting of data on the frequency and duration of power outages. All eight locations also eliminated the need for an expert opinion after external works and streamlined requests for technical conditions.
Globally, Kazakhstan is improving faster than many economies and is competitive in the time and cost of doing business; in three out of the four regulatory areas measured in this study, the time needed to complete all requirements has dropped at a faster rate, on average, than in the Europe and Central Asia region and high-income OECD economies. However, challenges remain in procedural complexity, especially in dealing with construction permits, and, at the regional level, there are gaps in the implementation of central government reforms.
Going forward, the key to success will be ensuring that national initiatives are properly implemented, so that entrepreneurs can benefit from efficient and good quality service delivery at the local level. Kazakhstan can improve further by increasing ownership at the local level. Local policy makers need to go beyond the national initiatives and address regional obstacles to doing business through practical solutions that make service delivery more efficient.
The annual Doing Business report measures 190 economies globally, with Almaty city representing Kazakhstan as its largest business city. The subnational Doing Business in Kazakhstan reports aim to gain a broader understanding of the regulatory environment for businesses across the country. Tools like Doing Business in Kazakhstan 2019 help identify the implementation gaps at the point of service in the regions, to inform the policy agenda.
Reforms Building Momentum for Growth in Myanmar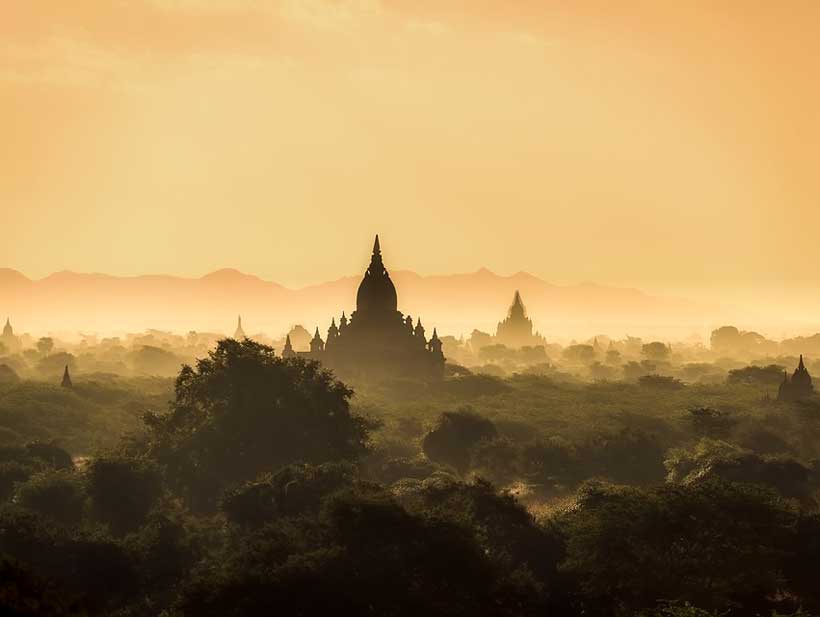 Myanmar's economy is slowly regaining stability and picking up speed after a volatile 2018, according to a new World Bank report.
The Myanmar Economic Monitor projects Myanmar's economy to grow at 6.5 percent in 2018/19. Growth continues to be broad-based, supported by the industrial and service sectors. Industrial activities revived, supported by strong performance in the garment sector and construction activities. Services remain the key driver of growth with momentum building in the wholesale and retail sector supported by reforms. However, large disparities in welfare persist across the country.
"Acceleration of the reform agenda as envisioned in the Myanmar Sustainable Development Plan, along with targeted public investments and private sector participation, will lead to a consolidation of macroeconomic stability and help Myanmar maintain its momentum and meet its long-term growth targets," said Gevorg Sargsyan, Head of Office, World Bank Myanmar.
The report includes an analysis drawing on the Multidimensional Welfare Indicator (MDI), prepared with the government, which indicates that most of the population in Myanmar faces overlapping disadvantages, with large disparities in welfare apparent at the state, region and township level. Eighty-four percent of people faced disadvantages in one or more of the 14 indicators under the MDI, including education, employment, health, water and sanitation, housing, and assets. The MDI is being used to help target public resources and aid flows toward those who need it the most.
With growth expected to rise to 6.7 percent in 2020/21, the World Bank report projects a positive outlook for Myanmar's economy despite a deteriorating global environment, due to accelerated implementation of reforms, infrastructure spending and investment in sectors such as wholesale and retail, insurance and banking that are undergoing liberalization. The external risks to the economic outlook include slowing global and regional growth and escalation of trade tensions and possible revocation of preferential EU market access.
Inflation is expected to stabilize at 6.6 percent in the medium term. The report notes that inflationary pressures could increase due to volatile global energy prices and the possibility that the government may increases electricity tariffs to bring them in line with the cost of power production.
"There are signs that market sentiment is rising due to the new laws being passed and starting to be implemented," said Hans Anand Beck, Lead Economist, World Bank Myanmar. "Keeping these reforms going will be critical to continued economic momentum, for example through insurance liberalization, tax reform, and transparent investments in the power sector."
In the power sector, the report argues that Myanmar needs to invest twice as much and implement projects three times faster to meet growing demand.
The Myanmar Economic Monitor is a biannual analysis of economic developments, economic prospects and policy priorities in Myanmar. The publication draws on available data reported by the Government of Myanmar and additional information collected as part of the World Bank Group's regular economic monitoring and policy dialogue.
The World Bank's engagement on Myanmar focuses on social inclusion, particularly in conflict-affected areas, in support of the country's historic political and economic transition. With an emphasis on the importance of achieving peace and security as a foundation for inclusive and sustainable development for all communities in Myanmar, the Bank continues to provide technical and financial support, especially through high-impact projects. These focus on education, health services, access to electricity and other essential services, response to natural disasters, and inclusion of all ethnic groups and religions.
International action can scale up hydrogen to make it a key part of a clean and secure energy future
The world has an important opportunity to tap into hydrogen's vast potential to become a critical part of a more sustainable and secure energy future, the International Energy Agency said in a major new report today.
The in-depth study, which analyses hydrogen's current state of play and offers guidance on its future development, is being launched by Dr Fatih Birol, the IEA's Executive Director, alongside Mr Hiroshige Seko, Japan's Minister of Economy, Trade and Industry, on the occasion of the meeting of G20 energy and environment ministers in Karuizawa, Japan. The report – The Future of Hydrogen: Seizing Today's Opportunities – finds that clean hydrogen is currently receiving strong support from governments and businesses around the world, with the number of policies and projects expanding rapidly.
Hydrogen can help to tackle various critical energy challenges, including helping to store the variable output from renewables like solar PV and wind to better match demand. It offers ways to decarbonise a range of sectors – including long-haul transport, chemicals, and iron and steel – where it is proving difficult to meaningfully reduce emissions. It can also help to improve air quality and strengthen energy security.
A wide variety of fuels are able to produce hydrogen, including renewables, nuclear, natural gas, coal and oil. Hydrogen can be transported as a gas by pipelines or in liquid form by ships, much like liquefied natural gas (LNG). It can also be transformed into electricity and methane to power homes and feed industry, and into fuels for cars, trucks, ships and planes.
"Hydrogen is today enjoying unprecedented momentum, driven by governments that both import and export energy, as well as the renewables industry, electricity and gas utilities, automakers, oil and gas companies, major technology firms and big cities," Dr Birol said. "The world should not miss this unique chance to make hydrogen an important part of our clean and secure energy future."
To build on this momentum, the IEA report offers seven key recommendations to help governments, companies and other stakeholders to scale up hydrogen projects around the world. These include four areas where actions today can help to lay the foundations for the growth of a global clean hydrogen industry in the years ahead:
Making industrial ports the nerve centres for scaling up the use of clean hydrogen;
Building on existing infrastructure, such as natural gas pipelines;
Expanding the use of hydrogen in transport by using it to power cars, trucks and buses that run on key routes;
Launching the hydrogen trade's first international shipping routes.
The report notes that hydrogen still faces significant challenges. Producing hydrogen from low-carbon energy is costly at the moment, the development of hydrogen infrastructure is slow and holding back widespread adoption, and some regulations currently limit the development of a clean hydrogen industry.
Today, hydrogen is already being used on an industrial scale, but it is almost entirely supplied from natural gas and coal. Its production, mainly for the chemicals and refining industries, is responsible for 830 million tonnes of CO2 emissions per year. That's the equivalent of the annual carbon emissions of the United Kingdom and Indonesia combined.
Reducing emissions from existing hydrogen production is a challenge but also represents an opportunity to increase the scale of clean hydrogen worldwide. One approach is to capture and store or utilise the CO2 from hydrogen production from fossil fuels. There are currently several industrial facilities around the world that use this process, and more are in the pipeline, but a much greater number is required to make a significant impact.
Another approach is for industries to secure greater supplies of hydrogen from clean electricity. In the past two decades, more than 200 projects have started operation to convert electricity and water into hydrogen to reduce emissions – from transport, natural gas use and industrial sectors – or to support the integration of renewables into the energy system.
Expanding the use of clean hydrogen in other sectors – such as cars, trucks, steel and heating buildings – is another important challenge. There are currently around 11,200 hydrogen-powered cars on the road worldwide. Existing government targets call for that number to increase dramatically to 2.5 million by 2030.
Policy makers need to make sure market conditions are well adapted for reaching such ambitious goals. The recent successes of solar PV, wind, batteries and electric vehicles have shown that policy and technology innovation have the power to build global clean energy industries.
As the world's leading energy authority covering all fuels and all technologies, the IEA is ideally placed to help to shape global policy on hydrogen.
"We are very proud to have been able to use the breadth and depth of the IEA's energy expertise to carry out the rigorous analysis for this study in collaboration with governments, industry and academic researchers," said Dr Birol. "We are grateful to Japan, through its presidency of the G20, for requesting that we carry out this report, which recommends immediate, pragmatic steps to foster hydrogen's development."
Beyond this report, the IEA will remain focused on hydrogen, further expanding our expertise in order to monitor progress and provide guidance on technologies, policies and market design. The IEA will continue to work closely with governments and all other stakeholders to support efforts to make the most out of hydrogen's great potential.