Economic Growth in Gulf Region Set to Improve following a Weak Performance in 2017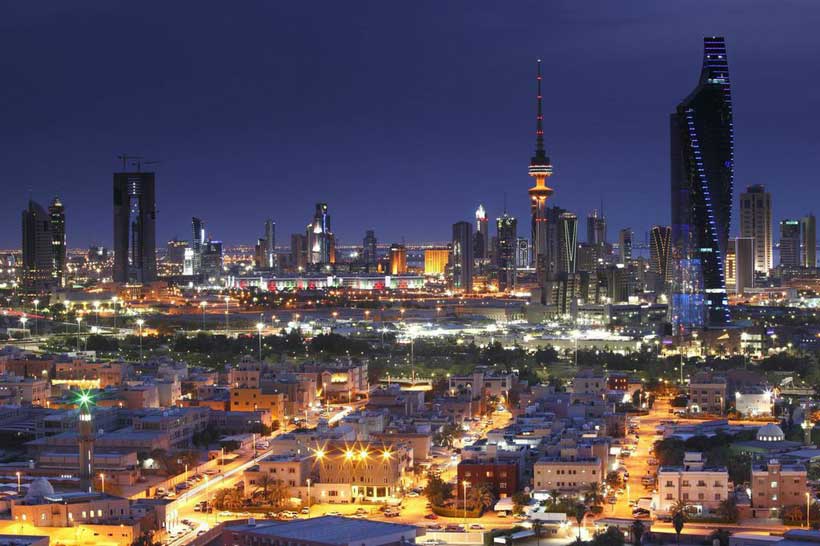 The Gulf Cooperation Council (GCC) region witnessed another year of disappointing economic performance in 2017 but growth should improve in 2018 and 2019, according to the World Bank's biannual Gulf Economic Monitor released today in Kuwait.
The region eked out growth of just 0.5% in 2017 – the weakest since 2009 and down from 2.5% the previous year. The GCC region's economies experienced flat or declining growth as lower oil production and tighter fiscal policy took a toll on activity in the non-oil sector. External debt issuance continued to rise to help finance large fiscal deficits.
Economic growth is expected to strengthen gradually, helped by the recent partial recovery in energy prices, the expiration of oil production cuts after 2018, and an easing of fiscal austerity. The World Bank expects growth to firm to 2.1% in 2018 and rise further to 2.7% in 2019. Growth in Saudi Arabia is expected to rebound close to 2% in 2018-19 and to strengthen similarly elsewhere in the region.
"Policy attention is shifting towards deeper structural reforms needed to sever the region's longer-term fortunes from those of the energy sector," said Nadir Mohammed, World Bank Country Director for the GCC. "While the recent increase in oil prices provides some breathing space, policy makers should guard against complacency and instead double down on reforms needed to breathe new life into sluggish domestic economies, to create jobs for young people and to diversify the economic base. Any slippage could negatively impact the credibility of the policy framework and dampen investor sentiment."
Looking forward, there are several downside risks that may weigh on activity. Lower than expected oil prices could exert pressure on the OPEC producers to extend or deepen their production reduction agreement and dampen medium-term growth in the GCC countries.
Although fiscal and current account balances are improving, the region continues to face large financing needs and remains vulnerable to shifts in global risk sentiment and the cost of funding. Geopolitical developments and relations within the region could slow growth prospects. Slippage in the implementation of country reform plans arising from weak institutional capacity will rob the GCC of the benefits of fiscal adjustment and of deeper structural reforms that aim to diversify their economies.
Over the longer term, the enduring dominance of the hydrocarbon sector in the GCC economies argues for the vigorous implementation of structural reforms.  The terms of trade shocks in 2008-09 and in 2014-16 barely dented the dominance of the hydrocarbon sector in the GCC, with the bulk of the adjustment so far driven by spending cuts rather than the emergence of other traded sectors.
Structural reforms should focus on economic diversification, private sector development, and labor market and fiscal reforms. The GCC states' long-term ambitions are articulated in various country vision statements and investment plans, and aspire to build competitive economies that utilize the talents of their people.
Implementing these structural transformation programs requires continuing political commitment from the GCC governments.
Saudi Arabia has shown considerable leadership in this regard: the 12 "vision realization plans" associated with its Vision 2030 aspirations aim to significantly transform the economy over the next 15 years by lifting the private sector share of the economy from 40 to 65% and the small and medium enterprise contribution to GDP from 20 to 35%.
"Transforming from an oil-dependent economy to a self-propelled, human capital-oriented one requires some fundamental changes in the mindset; some also call this a new social contract," said Kevin Carey, Practice Manager at the World Bank.  "GCC countries do not need to discard their existing social contracts but rather to upgrade them to reflect new realities of low for long oil prices, increasing global competition and the long-term threats from technological and climate change."
As with other Arab countries, the GCC states also face sustainability, equity and welfare challenges related to their pension systems. These issues need to be addressed urgently to prevent any negative impact on economic growth, fiscal sustainability, and labor market stability.
Among the potential solutions that could help improve pension outcomes, the Gulf Economic Monitor underscores the importance of improving efficiency by reducing the prevailing fragmentation in many of the GCC pension systems; making access and contributions as simple and systematic as possible through the strengthening of ID and IT systems and the capabilities of pension administration bodies; and strengthening the governance of pension institutions. If GCC countries wish to attract global talent, they will also need to consider potential solutions for expatriates that help to meet their long-term pension and financial security needs.
Turkey: A full recovery from the COVID-19 crisis will take time
The COVID-19 crisis has hit Turkey's people and economy hard, accentuating pre-existing challenges such as the low share of workers in formal employment and obstacles to firm expansion. Well-designed support to households and firms that is aligned with a return to macroeconomic stability, and reforms to improve competition and labour laws, institutions and business would help to build a lasting recovery, according to a new OECD report.
The latest OECD Economic Survey of Turkey says a full recovery from the COVID-19 crisis will take time, given the blow from the drop in tourism and uncertainty over the future evolution of the pandemic, as well as Turkey's limited welfare provisions and high levels of corporate and household debt. The crisis has put pressure on the viability of many businesses and on social cohesion, hitting informal workers, women, refugees and youths particularly hard. While a one-size-fits-all support strategy was justified during the first phase of confinements, policy support in the second wave of the pandemic should now be adapted to the varying conditions of sectors, workers, households and companies.
The pandemic has also amplified monetary policy challenges, with inflation surging further to well above Turkey's 5% official target following interventions to shore up economic activity, bank liquidity and the Lira currency. Support to people and firms should be provided in a transparent and stable way to build investor confidence and reduce the risk of abrupt movements of capital. For example, targeted allowances for a stated period can be more effective than concessional loans and one-off transfers. Turkey should also seek to replenish foreign reserves and restore the independence of the Central Bank, the Survey says.
In parallel to the pandemic, Turkey remains exposed to geopolitical and trade risks, including the effect of the United Kingdom's exit from the EU. As things stand, and factoring in headwinds from the second wave of the pandemic, the Survey projects Turkey's GDP rebounding by 2.6% in 2021 and 3.5% in 2020.
"Turkey is looking at a gradual recovery from the COVID-19 crisis and risks persist for growth and well-being," said Alvaro Pereira, OECD Director of Economic Country Studies. "The focus should be on restoring macroeconomic stability and seeing the post-crisis period as an opportunity to encourage foreign and domestic investment through stronger public governance, and to use market and labour reforms to empower businesses to grow and create quality jobs."
Once a recovery is under way and investor confidence restored, the Survey estimates that a combination of market, institutional and education reforms could lift GDP per capita by 1% per year over the coming years. Market liberalisation reforms should include removing anticompetitive regulatory barriers in product markets, increasing labour market flexibility and reducing corporate income tax, while institutional reforms should improve public governance and the formalisation of business activities.
While the dynamism of Turkey's business sector, and the country's strong entrepreneurial spirit and youthful workforce, have been an asset through the COVID-19 pandemic, the majority of Turkish firms are very small and have limited capacity to weather a protracted slowdown. Significant parts of the business sector rely on informal or semi-formal practices in employment, corporate governance, financial transparency and tax compliance. Easing overly stringent regulations on product and labour markets and simplifying business and tax systems would make it easier for young firms to grow and move to the formal sector. A modernized and more efficient business sector would also help firms to emerge stronger from the crisis.
In terms of labour reforms, cutting non-wage labour costs, shifting part of the cost of social protection to sources other than payroll contributions, making statutory minimum wages affordable for low-productivity firms, and modernising regulations for temporary as well as permanent contracts would stimulate the creation of formal jobs once the recovery takes hold.
Education reforms should seek to enhance adult skills in a country which ranks among the highest in the OECD for qualification mismatch, with 43% of the working population either over-qualified (29%) or underqualified (14%) for their job. Investing more in Research & Development and in digital technology and infrastructure would also raise growth prospects.
Call for Closer Policy Collaboration on Artificial Intelligence
A recent APEC Business Advisory Council (ABAC) report revealed that artificial intelligence (AI) has a role to play in mitigating both the short and long-term effects of the COVID-19 pandemic on APEC economies.
From automated health diagnostics in hospitals to smart recruitment processes in organizations, the report, titled Artificial Intelligence in APEC, finds that this technology is creating new, previously unforeseen jobs, products and services that will contribute to the post-COVID-19 economic recovery.
"As we release this report, APEC economies are facing the twin threats of a global pandemic and an economic crisis that will leave its mark on our communities for years to come," said Dato' Rohana Tan Sri Mahmood, Chair of the 2020 APEC Business Advisory Council.
"How APEC economies address the accelerated rise of the digital economy and leverage new technologies like AI is one of the most pressing issues of our time," she added.
The report also examines how AI is being adopted and applied across the region and makes key recommendations calling for closer policy collaboration between business and governments.
Of the surveyed APEC economies, the report found that most already have plans, policies or programs devoted to driving or supporting AI ecosystems. In fact, the report highlights some of the AI-related innovation already underway across the region, including finding ways to help patients suffering from locked-in syndrome to communicate with the world by a team of engineers at a university in the Philippines.
Another notable innovation will benefit the farming industry. A Japanese corporation is trying to improve the efficiency of farming by automatically aggregating and analyzing sensor data and satellite images to provide farmers with farm management recommendations. In addition, a group from New Zealand developed AI-powered crocodile-spotting drones to keep swimmers safe in Australian rivers, among others.
"AI technologies have the potential to significantly impact businesses and communities across our economies," Dato' Rohana explained. "We believe that APEC can serve as an effective forum for member economies to collaborate on ways to maximize the benefits of AI and promote inclusive growth while ensuring its use in a responsible and ethical manner," she added.
According to the report, recognizing this technology and all its capabilities is a central component of an economy's forward-looking policy for growth, productivity and job creation, highlighting that the potential of AI extends beyond economic benefits and includes tools to address complex issues such as poverty, inequality, climate change, healthcare and ways to cope with effects of the pandemic.
As AI becomes more widely accepted, adopted and used for innovation, the report suggests that APEC policymakers will need to draft new policies, revise existing ones, confront new questions, address new needs and reassess its impact.
"With the cooperation of the public and private sector, a coordinated future of AI will increase the Asia-Pacific region's competitiveness and further facilitate regional integration," the report notes.
Artificial intelligence, already well on its way to transforming the Asia-Pacific, drives social and economic growth across all key sectors. However, the pandemic, and the ensuing focus on economic recovery, brings a renewed sense of urgency to discussions around AI usage.
Global Economic Outlook 2021: Rebound will drive growth at record speed
The global economy is projected to grow in 2021 by around 5% in market exchange rates – the fastest rate recorded in the 21st century – returning the global economy in aggregate to pre- pandemic levels of output by the end of 2021 or early 2022.
The predictions published today in PwC's Global Economy Watch for 2021 – From the Great Lockdown to the Great Rebound – highlight key themes for 2021 linked to a wider reset for economies, skills and society.
Growth will return, but be uneven and be contingent on a successful and speedy deployment of vaccines and continued accommodative fiscal, monetary and financial conditions in the larger economies of the world. Another key theme will be how the push for recovery and growth could synchronize green infrastructure investment, creating a turning point in the fight against climate change.
Growth will return but be uneven
Despite projected expansion of 5% in market exchange rates this year, the predictions caution that the next three-to-six months will continue to be challenging, particularly for the Northern Hemisphere countries going through the winter months as they could be forced to further localised or full economy-wide lockdowns (as recently displayed in the UK).
Output in some advanced economies, for example, could contract in Q1 and growth overall is more likely to pick up in the second half of the year, when it is expected that large advanced economies will have vaccinated at least two thirds of their population.
Barret Kupelian, senior economist at PwC, said:"While it's good news that the global economy in aggregate is likely to be back to its pre-crisis levels of output by the end of 2021 or early 2022, a distinguishing feature of the Great Rebound is that it will be uneven across different countries, sectors and income levels. For example, the Chinese economy is already bigger than its pre-pandemic size, but other advanced economies ‒‒ particularly heavily service based economies like the UK, France and Spain or those focused on exporting capital goods, such as Germany and Japan ‒‒ are unlikely to recover to their pre-crisis levels by the end of 2021."
In economies such as the UK, France, Spain and Germany, growing but lower levels of output are projected to push up unemployment rates, with most of the jobs affected likely to be those at the bottom end of the earnings distribution, thus exacerbating income inequalities.
Barret Kupelian, senior economist at PwC, added: "Once the virus is under control, policymakers' attention will need to focus on laying the foundations for sustainable and inclusive growth with particular focus on creating jobs and pushing the green economy agenda. Business leaders need to plan now both in terms of growth and investment, including upskilling of their existing workforce as a key aspect."
A synchronised push for green infrastructure
The environment will be an important focus for 2021 and is already being positioned as an opportunity for accelerating the business and policy transition to net zero. Significant investment and policy shifts related to the Paris Climate Agreement are expected in 2021 in the major trading blocks including the US, China and the EU.
Green bonds, which are used to directly finance environmental projects, currently make up less than 5% of the global fixed income market. In 2021, total green bond issuance will increase by over 40% to top half a trillion US dollars for the first time. In addition, investor appetite for Environmental, Social and Governance (ESG) funds will continue to increase and could account for up to 57% of total European mutual funds by 2025.
Globally, the analysis points to electricity production from renewables continuing to gather momentum, with solar photovoltaic (PV) capacity likely to grow at rapid rates on the back of growing capacity in the EU, India and China. If current trends continue, solar PV capacity is on course to surpass natural gas in 2023 and coal in 2024 in the global electricity sector.