Access to safe water: Is the green revolution around the corner?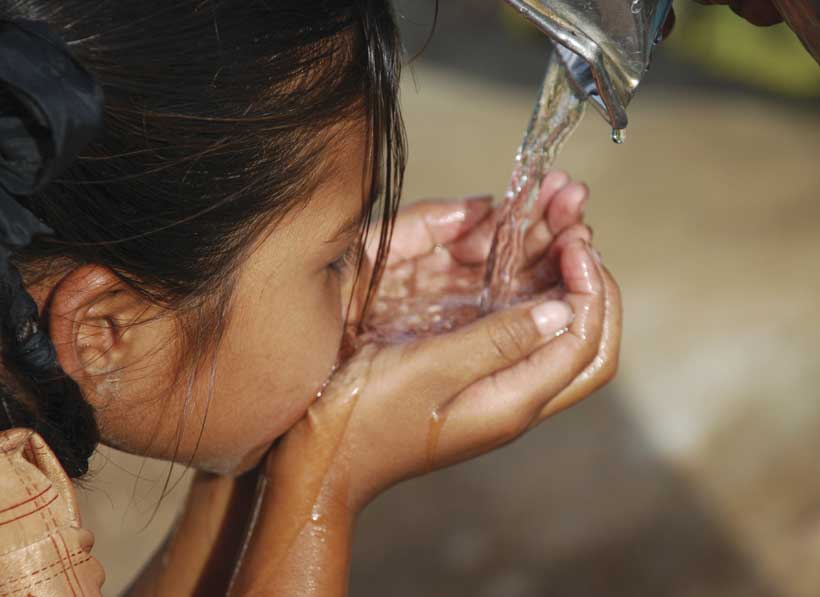 Nature-based solutions can play an important role in improving the supply and quality of water and reducing the impact of natural disasters, according to the 2018 edition of the United Nations World Water Development Report. The study, which will be presented by Audrey Azoulay, Director-General of UNESCO, Gilbert Houngbo, Chair of UN-Water, at the 8th World Water Forum in Brasilia (Brazil), argues that reservoirs, irrigation canals and water treatment plants are not the only water management instruments at our disposal.
In 1986, the State of Rajasthan (India) experienced one of the worst droughts in its history. Over the following years, an NGO worked alongside local communities to set up water harvesting structures and regenerate soils and forests in the region. This led to a 30% increase in forest cover, groundwater levels rose by several metres and cropland productivity improved.
These measures are good examples of the nature-based solutions (NBS) advocated by the latest edition of the report, Nature-based Solutions for Water. It recognizes water not as an isolated element, but as an integral part of a complex natural process that involves evaporation, precipitation and the absorption of water through the soil. The presence and extent of vegetation cover across grasslands, wetlands and forests influences the water cycle and can be the focus for actions to improve the quantity and quality of available water.
"We need new solutions in managing water resources so as to meet emerging challenges to water security caused by population growth and climate change. If we do nothing, some five billion people will be living in areas with poor access to water by 2050. This Report proposes solutions that are based on nature to manage water better. This is a major task all of us need to accomplish together responsibly so as to avoid water related conflicts," declared the Director-General of UNESCO.
"For too long, the world has turned first to human-built, or "grey", infrastructure to improve water management. In so doing, it has often brushed aside traditional and Indigenous knowledge that embraces greener approaches. Three years into the 2030 Agenda for Sustainable Development, it is time for us to re-examine nature-based solutions (NBS) to help achieve water management objectives", writes Gilbert Houngbo, Chair of UN-Water and President of the International Fund for Agricultural Development in the foreword of the report.
Focusing on 'environmental engineering'
So-called 'green' infrastructure, as opposed to traditional 'grey' infrastructure, focuses on preserving the functions of ecosystems, both natural and built, and environmental engineering rather than civil engineering to improve the management of water resources. This has multiple applications in agriculture, the greatest consumer of water by far. Green infrastructure can help reduce pressures on land use while limiting pollution, soil erosion and water requirements by contributing to the development of more effective and economic irrigation systems, for example.
Thus, the System of Rice Intensification, originally introduced in Madagascar, helps restore the hydrological and ecological functioning of soils rather than using new crop varieties or chemical products. It enables savings of 25 to 50% in water requirements and 80 to 90% in seeds while raising paddy output by 25 to 50%, depending on the region in which it is implemented.
It is estimated that agricultural production could be increased by about 20% worldwide if greener water management practices were used. One study cited by the Report reviewed agricultural development projects in 57 low-income countries and found that using water more efficiently combined with reductions in the use of pesticides and improvements in soil cover, increased average crop yields by 79%.
Green solutions have also shown great potential in urban areas. While vegetated walls and roof gardens are perhaps the most recognizable examples, others include measures to recycle and harvest water, water retention hollows to recharge groundwater and the protection of watersheds that supply urban areas. New York City has been protecting its three largest watersheds since the late 1990s.  Disposing of the largest unfiltered water supply in the USA, the city now saves more than US$ 300 million yearly on water treatment and maintenance costs.
Faced with an ever-increasing demand for water, countries and municipalities are showing a growing interest in green solutions. China, for example, recently initiated a project entitled "Sponge City" to improve water availability in urban settlements. By 2020, it will build 16 pilot Sponge Cities across the country. Their goal is to recycle 70% of rainwater through greater soil permeation, retention and storage, water purification and the restoration of adjacent wetlands.
The importance of wetlands
Wetlands only cover about 2.6 % of the planet but play a disproportionately large role in hydrology. They directly impact water quality by filtering toxic substances from pesticides, industrial and mining discharges.
There is evidence that wetlands alone can remove 20 to 60% of metals in water and trap 80 to 90% of sediment from runoff. Some countries have even created wetlands to treat industrial wastewater, at least partially. Over recent years, Ukraine, for example, has been experimenting artificial wetlands to filter some pharmaceutical products from wastewater.
However, ecosystems alone cannot perform to totality of water treatment functions. They cannot filter out all types toxic substances discharged into the water and their capacity has limits. There are tipping points beyond which the negative impacts of contaminant loading on an ecosystem becomes irreversible, hence the need to recognize thresholds and manage ecosystems accordingly.
Mitigating risks from natural disasters
Wetlands also act as natural barriers that soak up and capture rainwater limiting soil erosion and the impacts of certain natural disasters such as floods. With climate change, experts predict that there will be an increase in the frequency and intensity of natural disasters.
Some countries have already started taking precautions. For example, Chile announced measures to protect its coastal wetlands after the  tsunami of 2010. The State of Louisiana (USA) created the Coastal Protection and Restoration Authority following Hurricane Katrina (2005), whose devastating impact was magnified by the degradation of wetlands in the Mississippi Delta.
Nevertheless, the use of nature-based solutions remains marginal and almost all investments are still channelled to grey infrastructure projects. Yet, to satisfy the ever-growing demand for water, green infrastructure appears to be a promising solution complementing traditional approaches. The authors of the report therefore call for greater balance between the two, especially given that nature-based solutions are best aligned with the Sustainable Development Goals adopted by the United Nations in 2015.  Coordinated by the UN World Water Assessment Programme of UNESCO, the United Nations World Water Development Report is is the fruit of collaboration between the 31 United Nations entities and 39 international partners that comprise UN-Water. Its publication coincides with World Water Day, celebrated every year on 22 March.
A Healthy Environment is Now a Universal Human Right: But What Does the Recognition Mean?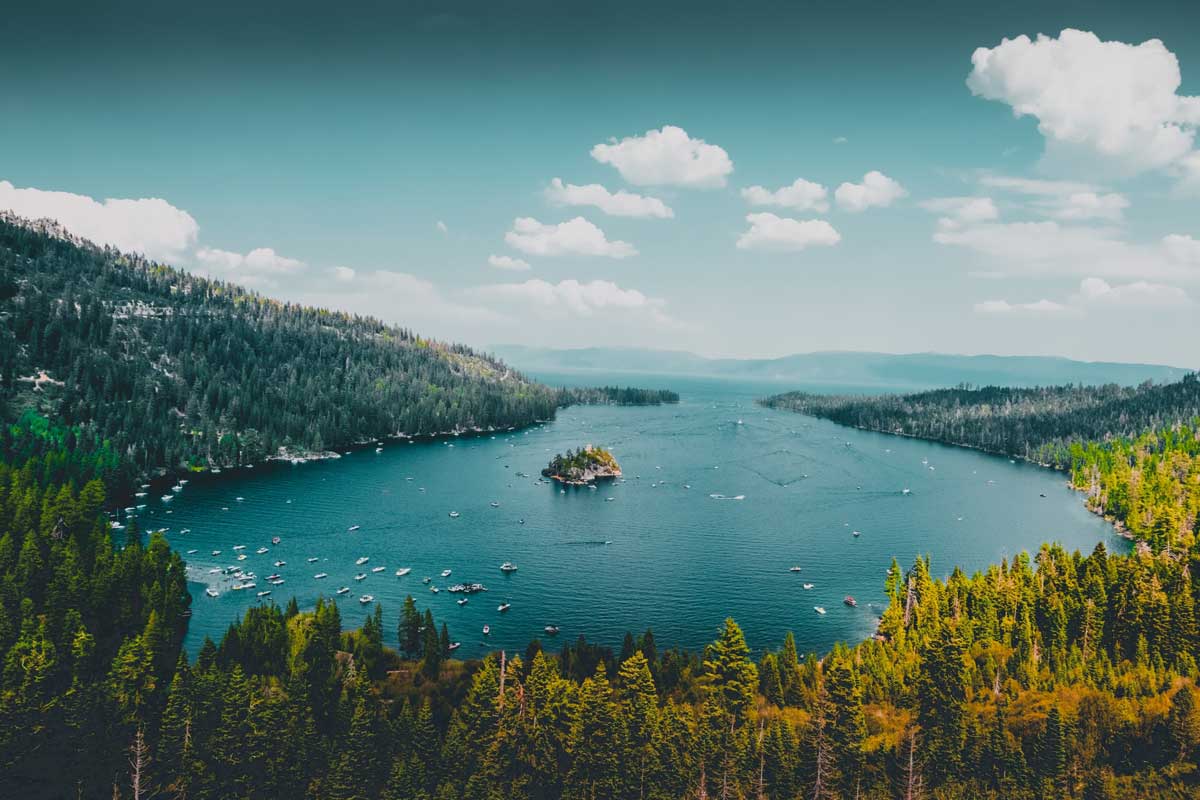 On July 28, 2022, the United Nations General Assembly (UNGA) adopted a resolution that "recognizes the right to a clean, healthy and sustainable environment as a human right" and emphasizes its connection with "other rights and existing international law". The resolution also calls upon "states, international organizations, business enterprises and other relevant stakeholders" to "scale up efforts" to pursue this new human right.
The resolution is based on a similar text adopted in October of last year by the UN Human Rights Council (UNHRC), a group of 47 UN member states, which equally called upon states, international organizations, and business enterprises to scale up efforts to ensure a healthy environment for all. The recent UNGA resolution has been praised as a "landslide vote", as "historic", and as a "victory for the environment". Yet, UNGA resolutions, even though they become part and parcel of international law, are not legally binding for any member states – a typical UN paradox.
Humanity faces a "wicked" crisis
UN Secretary-General António Guterres welcomed the UNGA decision as a milestone in the "collective fight" against what he called "the triple planetary crisis of climate change, biodiversity loss, and pollution". However, while this statement was well-intentioned, it may not entirely reflect the true nature and extent of the "wicked" crisis humanity finds itself in just two decades into the 21st century.
Firstly, even the term "quintuple crisis" would not do justice to the perfect storm of planetary disturbances and destruction that 200 years of intense extractive capitalism and 50 years of largely unregulated economic globalization have brought to Earth and mankind. In addition to the three crises mentioned by Guterres, the oceans, freshwater resources, soils, and land cover are all under attack, and pandemics, food, and energy crises are on the rise.
Secondly, if there really was a "collective fight" against this perfect storm, we would notice it and, among other things, see a tangible decline in annual carbon emissions, biodiversity loss rates, or amounts of plastic found in the oceans. But rather, we are yet to see measurable improvement in any of the many alarming trends and trajectories of global environmental pollution and destruction – because most nations still do not fight against these trends. They do too little too late, or nothing at all, or prefer lip service and downright disinformation over real action.
The elevation of environmental health and sustainability to the international legal status of a "universal human right" by many of Earth's worst polluters also raises the question of how well human rights are actually being respected, observed, and implemented these days and what is being done to sanction trespassers. The UN adopted the Universal Declaration of Human Rights in response to World War II and the Holocaust in 1948. The entire set of UN human rights has never been legally binding and so depended on national governments and courts at various levels to litigate and sanction human rights violations.
The exercise of universal rights is in crisis, too
In recent decades, the list of human rights has been expanded, now including the rights of children, indigenous peoples, and persons with disabilities among others. In 2010, access to clean water also became a universal human right. But does the codification of these "rights" by the UN actually guarantee real and measurable freedoms, dignity, and safety for all? Unfortunately not, as the list of obvious violations of the UN Declaration of Human Rights and the International Bill of Rights by countries that have signed and ratified these treaties is shockingly long.
Too often, individuals are detained and prosecuted for exercising free speech, free expression, or even academic freedom. Recently, the UN High Commissioner for Human Rights formally stated that China's treatment of the Uighur minority may constitute a "crime against humanity". Similar statements were made after the recent coup in Myanmar. And Russia's brutal illegal war against Ukraine is in gross violation of a whole set of human rights. Sadly, all too often despots and perpetrators are getting away with their violations and crimes despite international human rights law and its institutions.
So, does the mere existence of a new universal human right on environmental health and sustainability mean that all countries that voted for it in the UN, actually respect, ensure, and defend it? Likely, no. In a way, this latest resolution of the UNGA might rather be more cause for concern than relief. Too often in recent years and decades has the UN system been misused by its own members as a talk shop deluxe, a place of hollow announcements and declarations – usually after lengthy and tough negotiations – with little action or measurable progress on the promises made. For example, seven years after the adoption of the much-revered Paris Agreement, greenhouse gas emissions are still on the rise and the 2022 UN conference for the protection of the oceans ended without a decision. Governments and corporations spend huge amounts of money for PR campaigns and lobbying – only to cover up their inaction.
Global crises need a new type of action
The science is clear that the world is fast running out of time to act on climate change. There      is literally no time left for more of the same endless conference cycles, hollow statements, and watered-down compromise declarations, and symbolic "rights" that are not enforced with hard sanctions. This is the time for civil society to stand up where governments fail to act responsibly, and businesses keep profiting from extraction and pollution. We need a worldwide movement, a global alliance of "citizens of Earth" leading to a new social contract on planetary boundaries, limits to growth, and respect for nature and other species, to transform the age of extraction into a new age of renewable, sustainable stewardship. It is unclear whether the UN is still an effective venue for the much necessary action in the face of environmental crises since, despite the move to engage nine "Major Groups" in processes related to sustainable development, it remains a closed club of nation-state governments, a majority of whom are not  elected by their people. Rather, in the age of #MeToo, #BlackLivesMatter, or #FreePalestine, global social movements show that real change is possible.
The Ravages Of Earth: Natural And Man-Made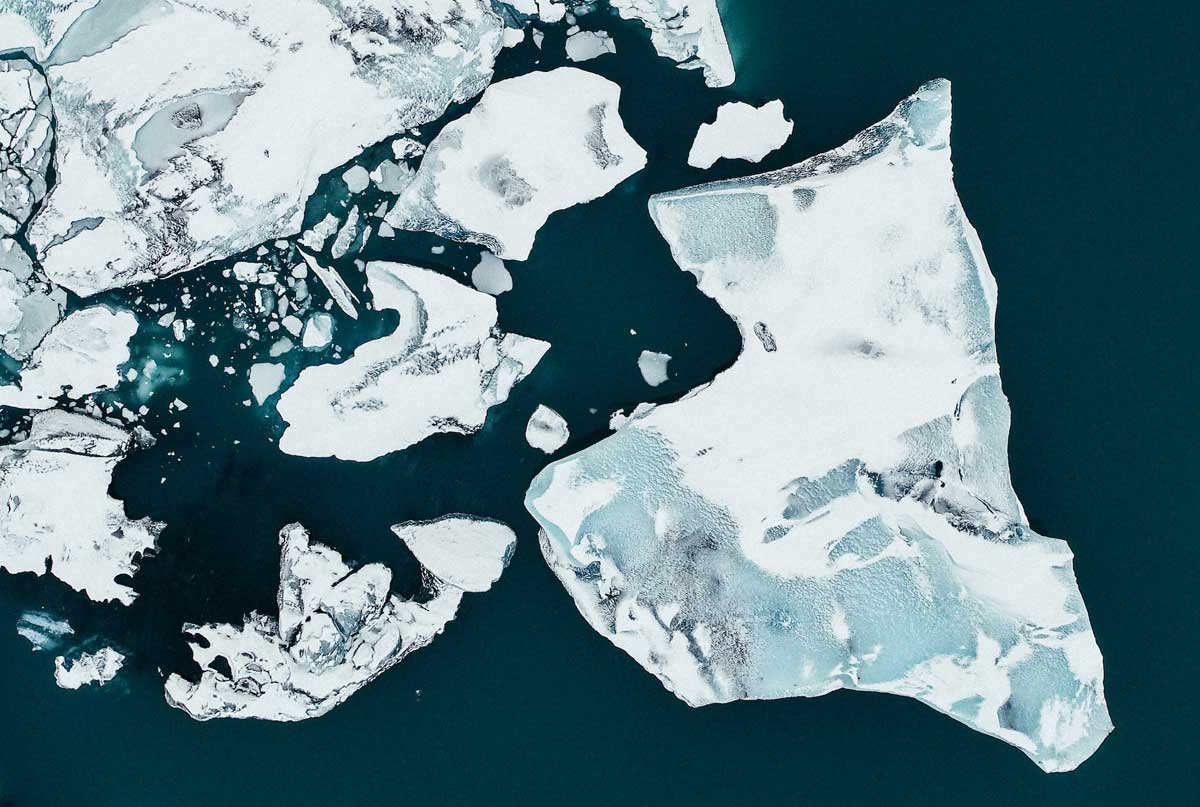 Italy has suffered a terrible drought, and its longest river, the Po, ran dry. It is about 400 miles in length and flows east from the Cottian Alps. Not in anyone's living memory has it been that parched in the region.
It never rains but it pours they say, and it describes Italy's weather perfectly for when the drought finally broke, the storms were so fierce as to result in massive flooding.
Several thousand miles east, past Greece, past Turkey, Iraq, Iran and Afghanistan lies Pakistan, a nation of over 200 million, which is now also devastated by heavy rain and floods. President Biden has called for a $2.9 billion international aid package for a country a third under water to revive itself; also for people, who lost everything when their homes and crops were washed away, to be restored to some kind of normalcy.
As often happens with flooding, water-borne diseases follow and in Pakistan they include malaria that is deadly for young children.
The ravages of the planet do not end there for in the Antarctic, a large chunk of what is sometimes referred to as the doomsday glacier, has sheared off and fallen into the sea. One can guess the name implies a catastrophe, that is if all of it melted, it would raise sea levels enough to cause chaos on earth.
Then there are man-made ravages and foremost among them is war. Ukraine's President Volodymyr Zelenskyy has made another fiery speech. Recorded earlier in Ukraine, it was replayed at the UN where the new session is underway. He claims victories and seizure of some 5000 square miles of territory. Despite his tendency to exaggerate, it is clear Russia has suffered a setback. Putin has ordered a mobilization — the first since the Second World War — and has called up reserves and army retirees. He says he needs more troops to man the now 600 mile front line. So far he has avoided inexperienced general conscripts who are known to suffer higher casualties.
It's pointless to go back in detail to the early days of an independent Ukraine, of the coup organized by the U.S. against an elected president, of the famous "F— the EU" remark by Victoria Nuland, who was running the show and could not obtain EU support, and of the off-again-on-again civil war that ensued and continues. But the result has been tens of thousands of refugees and internally displaced persons, thousands dead and no peace in sight.
What Zelenskyy has been crowing about seems pretty small potatoes in comparison. And how Biden can talk about freedom for Ukraine is the sort of hypocrisy only politicians can muster. Remember Boris Johnson, the British PM, flying to Ukraine to meet Zelenskyy and express the UK's solidarity with the Ukrainian people. Boris was in trouble back home and looking for favorable headlines. The ploy didn't work. He is now out.
In a couple of months, the US will be having a midterm election. It is not unusual for the opposition to do well in such an election, but given the razor thin majority a couple of seats lost by the Democrats could flip the senate. That would place Biden's aid package for Ukraine in jeopardy for the armaments have to be contracted, built and shipped.
Mr. Zelenskyy appears to be a high-wire act without a safety net. And most unfortunately, our climate ravaged earth is not equipped with one.
Forests for Climate: Scaling up Forest Conservation to Reach Net Zero
The role of forests in the global carbon cycle is fundamental. Unless tropical deforestation is halted, there can be no solution to the climate crisis.
While deforestation is responsible for nearly 15% of global CO₂ emissions, conserving existing forests offers as much as nine times more low-cost carbon abatement as planting new trees. If we do not halt deforestation by 2030 at the latest, it will not be possible to limit global warming to a 1.5°C pathway. In a new report, Forests for Climate: Scaling up Forest Conservation to Reach Net Zero, published today by the World Economic Forum, the case is made for private-sector investment in entire landscape approaches to protect forests.
"There is no tackling climate change without forests. Deforestation alone is responsible for nearly 15% of global CO₂ emissions. Conversely, nature-based solutions can provide one-third of the mitigation needed to limit global warming to 1.5°C," says Nicole Schwab, Co-Director, Nature-based Solutions, World Economic Forum.
Reversing global deforestation is a complex challenge – but at its heart lie four simple conditions: scale, funding, integrity and inclusion. The report analyses an approach known as "jurisdictional REDD+" that channels results-based payments to forest governments and communities that avoid deforestation across entire landscapes. This approach builds on an existing UN initiative ("Reducing Emissions from Deforestation and forest Degradation" or "REDD") but scales it up from a project basis to programmes at national or sub-national scales.
Inclusion is a critical part of this new approach. For example, almost half of the intact forests in the Amazon are in Indigenous territories – and deforestation rates in these areas are three-to-four times lower than in equivalent lands not held by Indigenous people. The inclusion of both local communities and state governments or jurisdictions enhances the integrity of the programmes and helps avoid some of the risks associated with earlier attempts to reverse deforestation.
While "jurisdictional REDD+" addresses issues of scale, integrity and inclusion, the vital missing piece is funding. Current investments in nature-based solutions amount to $133 billion per year, of which the private sector contributes just $18 billion, according to estimates published in 2021 by the UN Environment Programme. Nature-based solutions, which include forest conservation and restoration, can deliver one-third of the mitigation needed to keep the planet on a 1.5°C trajectory, but funding for these solutions needs to triple to $400 billion by 2030.
The private sector has a key role to play in preserving the world's forests while ridding their own supply chains of deforestation. Companies can access "jurisdictional REDD+" programmes through voluntary carbon market initiatives such as the LEAF Coalition that uses the rigorous new "ART TREES" standard for monitoring, reporting and verification. In 2021, the LEAF Coalition mobilized $1 billion in financing, kicking off the largest-ever public-private effort to protect tropical forests in countries such as Costa Rica, Ecuador, Ghana, Nepal and Viet Nam. To maintain the integrity of its carbon credits, the LEAF Coalition requires participating companies to use purchased credits in addition to, and not as a substitute for, deep cuts in their own emissions and those of their suppliers.
"The urgent priority is protecting tropical forests, even above planting new trees (which is also important), because the world loses tropical forests at the rate of 10 million hectares per year – equivalent to about one Central Park every 15 minutes. We need billions of dollars of investment in climate finance to protect the world's forests. We are working on initiatives like the LEAF Coalition and Green Gigaton Challenge as we believe jurisdictional-scale action is the way to do this," says Eron Bloomgarden, Founder and Chief Executive Officer of Emergent, a non-profit intermediary acting between tropical forest countries and the private sector.