Ice Silk Road: From Dream to reality
Authors: Mahdi Torabi*, Vahid Pourtajrishi
The history of Silk Road backs to thousands years ago. The aim of creation of this route was linking China to Europe through Middle East. Growth of Chinese enterprises and industries which was started since middle of 20th century increased the significance of expanding the link routes between China and Europe following expansion of China's export to West. Silk Road seems to be the main option in such condition as an ancient route which has been designed and created for this purpose.
But the main existing problem on this way was existinglimitation on capability of the classic Silk Road for transportation of high volume of freight from China to Europe.
In fact, the issue of increase this capability was the essence of Xi Jinping's initiation of his "One Road One Belt" Doctrine which was declared by him as one of the significant elements of Chinese foreign policy.
According to the Xi Jinping's defined policy for the new Silk Road, this route has to be expanded to some new routes on the ground and sea.  But it has to be mentioned that China has not been the only state who follows Jinping's policy toward Silk Road. Many of other states, especially those who are located on China – Europe rote try to increase role on this high interesting route.
Through these states, we can point to Turkey and Russia as the most important ones who have shown their will to participate highly in this project.
Turkey introduced its Baku – Tbilisi – Kars (BTK) Corridor to create a new Silk Road which connects Istanbul to China by passing Azerbaijan and Kazakhstan. Ankara's initiation in introducing a new combined route was a revolution in the regional and intercontinental transport orders.
But beside of all defined merits for this route, some disadvantages like high cost of transport or existence of not suitable weather conditions for move of ships through Caspian Sea on winter. That's why;relating released reports on establishment of BTK by Turkey and its partners created a shock among experts in international transportation.
While many of experts recognized this route as the last alternative for the classic Silk Road, Russia could come over its geographical problems with sea ices of Arctic to establish Northern Sea Route or Ice Silk Road which was just an inaccessible dream for Moscow till few years ago.
Passing through Arctic that is fully covered with at least 150cm diameter pieces of ice might was just like a joke or far dream before end of Cold War and there was no strong logic behind of such assumption.
By start of the Cold War and fast growth of the nuclear technology in 60s to 90s, we can say that development of many nuclear related technologies like construction of reactors, enrichment and producing nuclear armament in one hand andexpansion of maritime industries especially in military section got in force by USSR.
But the main reasons for focus of Moscow on Arctic back to significance of natural resources in this region which composed determinants and important part of USSR's boundaries.
While latitude of Scandinavian states and Canada is closed to Arctic, but no one of these states has not been successful enough to use the potential opportunities of this region like Russia.
Since Vladimir Putin's seize of power in 2000 and his plans for reconstruction of Russia's economy, discover of new routes to access world markets was adopted on the agenda of the Russian government. Finding new costumers for the huge resources of oil and gas was one of the main attitudes of Russia in Moscow's new economic planning. That's why Russia began to expand and execution of its significant and mega plans in this regard like establishment of Turkish Stream gas pipeline.
Despite all adopted policy by Russian government, the main problem was Makinder's concern in his theory of "Heartland" to access the warm water. According to Makinder, the only available link route between Russia and the southern warm water was Iran. That's why; Russians always have been looking for a way to access free and warm waters by Iran.
But by achieved impressive growth of technology during past decades, it seems Russia has found a safer way to access free waters instead of Iran and that is use of its territorial waters of Arctic that is able to link this country to Europe on one hand and connects Russia to East and China from on the other hand.
As we know, required technology for using the Northern Sea in international transit of freight have always been in hands of Russia and US. But this route has never been as interesting one for US because of its easy access to the free waters on one hand and end of Cold War on the other hand. That's why there has been not enough interest for US to invest much in expansion of international transit route from Arctic region. US has only one icebreaker in North Sea and Arctic that is built in 1976 and was used for costal patrol in this region during Cold War era.
We try to investigate the probable causes for establishment of the "Ice Silk Road" by Russia in the following:
Expansion of the oil fields of Arctic and oil export increase
Russia got succeedto transport its first oil cargo in 2017 from Hammerfest in Norway into BoryeongPort of South Korea successfully. This shipment was a 200 million dollars LNG cargo which was transported by "Cristophe de Margerie" tanker carrier within just 19 days. It means Russia got succeed to save the time for 30% rather using Suez Canal as the common path of this route.
Russia has invested in development and expansion of the gas field of "YamalPeninsula" more than 27 million dollars and China also has announced its readiness for investment in this mega project. It is worth mentioning that the order of development this project issued by Vladimir Putinpersonally and this demonstrates the level of priority and significance of this project for Moscow. Margarie ice breaker tanker could sliced the huge ices of Arctic with at least 120 cm thickness and passed Arctic within just six days. But it is clear that possibility of such shipment will get very harder during winter season and needs high-developed ice breakers. That's why, Russia has decided to produce new generation of these ice breakers to remove this obstacle.
Following this policy, Dimitry Rogozin, the deputy of the Russia's prime minister in his interview with TASS News Agency declared decision of his country to build three new nuclear ice breakers.  He said: "Rosatom [state civilian nuclear power corporation] has now been instructed as part of private and state partnership to think over the algorithm of financing three icebreakers rather than one and then we will make navigable the entire Northern Sea Route. We will be able to lead whatever vessels for any customer by transit through the Northern Sea Route: caravans with goods from Asia to Europe and we will be able to export our hydrocarbons in the form of liquefied natural gas not only to Europe but also to Southeast Asia," Rogozin said in an interview with Rossiya-24 TV Channel, describing the plans of developing Russia's icebreaker fleet.
"In 2019, we will commission [the shipyard's] dry dock. Just imagine the dimensions: 484 meters long and 114 meters wide. Two aircraft carriers can be built there at a time," the vice-premier said, describing the new shipyard.
Simultaneously, shipbuilders in northwest Russia are building three current-generation icebreakers: the Arktika, the Ural and the Sibir, Rogozin said.
Simultaneously, shipbuilders in northwest Russia are building three current-generation icebreakers: the Arktika, the Ural and the Sibir, Rogozin said.
According to the vice-premier, these icebreakers will be commissioned for operation in 2019-2021 and "will help ensure an all-out escort [of vessels] through the ice from Yamal Peninsula towards the West."
"Yamal LNG Project" is under construction in Yamal Peninsula and is counted as the most significant maritime project of Russia in energy sector. This mega project includes 200 wells, one airport and 15 tankers (2016) which will be able to export at least 2 million cm liquid gas. According to experts, this amount will be increased to 50 million cm in a year (the Ministry of Roads and Urban development of Iran).
On the other hand, China is one of the most important strategic customers and trade partners of Russia especially in oil section. According to the experts and analysts of energy section, China will be the consumer of 17% of energy resources of the world till 2050. That's why, if Russia increases the amount of its oil productions, Moscow would become the first oil partner of China instead of the Middle Eastern oil exporters like Saudi Arabia, UAE and Iran.
Transit of freight from China to West (the Ice Silk Road)
According to Dimitry Rogozin, transit of freight from Far East to West using Arctic and Northern Sea will be one the main aims of Russia to establish the North Sea Route. Export of the Russian productions into South East of Asia is one of the other significant aims of creating such route. As Rogozin declared, the new generation of the nuclear ice breakers will be able to carry two aircraft carriers. So the approximate area of the each mentioned freight carrier will be something around 55176 m2 and this dimension will be more than 5.5 hectares!
Furthermore, creation of the new route will be 25-55 percent shorter than the Suez Canal path which links China to Europe to each other.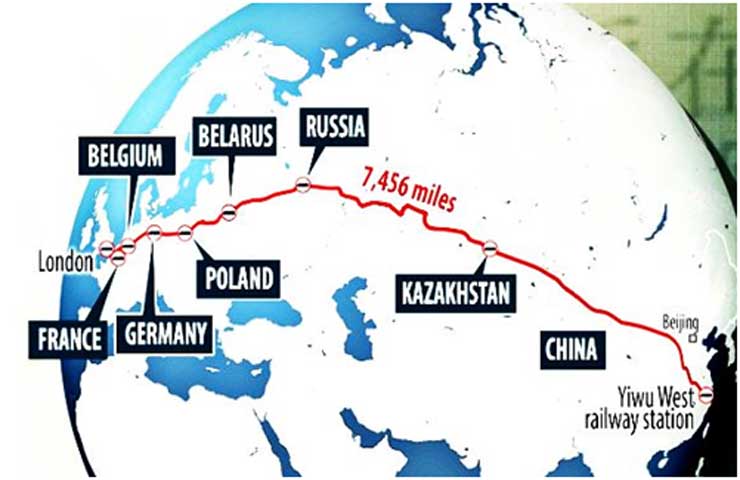 It is worth to mention that one of the significant exports of Russia from this route will be the mineral extractions like gold, uranium and diamondin worth of more than five billion dollars.
Reduction of China's dependence on Middle Eastern oil
China is one of the key players and investors in Yamal project and has invested more than 12 million dollars in this mega project. Except this, the Silk Road Fund has fulfilled 20% of the total project cost. But it has to be asked why China follows this project while Beijing fulfills its required oil from Middle East?
In fact, the energy market of Middle East and its stability is under doubt because of existing many problematic factors like anti – Iranian sanction, fire of war all over the region, the issue of illegal immigration of terrorist groups and etc. that's why such market could not be counted as a stable and permanent energy market for China as the greatest industrial country of world.
So, it seems the Chinese officials have decided to find a more stable alternative to fulfill its energy needs instead of Middle East. On the other hand, we cannot ignore the existing strategic partnership between China and Russia in this way. Also, by creation of Ice Silk Road, it will be more logical for China to fulfill its required energy resources from Russia regarding the issue of short geographical distance between the two countries rather Middle East.
A the end, we have to say that creation of Ice Silk Road is minded as a game changer not only in foreign trade relations of Russia but also will be a revolution in international trade between East and West especially in aspect of trade corridors. It could affect highly on the both classic and new routes in Silk Road like the passing corridors from Iran, Turkey, Azerbaijan and many other states that have enjoyed their geo-economics privileges on this route.
*Mahdi Torabi is head of planning unit at department of the international affairs of the Railway of the Islamic Republic of Iran.
The Belligerent Chinese Diplomacy and Its Failure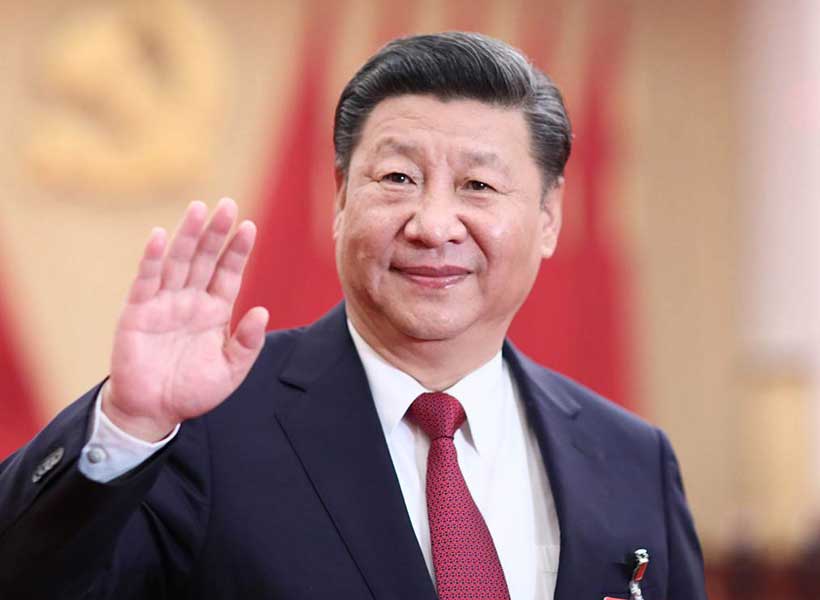 The Chinese media has recently reported of Xi Jinping writing a letter to George Schultz the former chairman of Starbucks, the US coffee giant. In the letter, he has requested Schultz to play a positive role in advancing the US-China relations. While head of a major state writing letter to big corporate heads is not a common but not an unusual development either, this letter from Jinping should be seen in a relevant context. It indicates a certain amount of desperation and difficulty of China in its dealings with the US.
It suggests that after months of aggressive posturing and verbal duels against Trump, the State Department and Pentagon, China is now cosying up to the new Joe Biden administration. Further, it also means the recent Chinese aggressive posturing, wolf diplomacy has failed to bring in the desired results and that the Xi Jinping-led CCP is under more pressure now to soft-pedal the recent acrimonious ties between the two.
The year 2020 had been a very disappointing and calamitous year for the world. And Corona pandemic could well be cited as the most important reason. While the world as a whole has struggled to fight this unknown enemy individually as well as collectively, one country that has been in the limelight, for all the wrong reasons, been China.
Foreign policy and diplomacy is all about protecting and promoting the perceived national interests of a country. While achieving its objectives, the country tries to create and maintain a favourable image in the international community. The Chinese diplomatic endeavour since the ascension of Xi Jinping has been starkly opposite. From the most likely origin of Corona virus, to rebuking leaders, diplomats and media of other countries, China has been trying to create a new diplomatic norm, a new normal where none of the countries would dare criticising China, through political discourse, media or any other way while silently acceding to its territorial expansionary designs.
There have been unusually vitriolic reactions by Chinese diplomats against seemingly innocuous comments or actions by governments, politicians, diplomats or media in various countries. A very rational request by the Australian government to initiate investigations by the international community into the genesis of Corona virus, made China so furious that apart from making crude undiplomatic comments, it even created a virtual political, diplomatic and trade war against the country. Critical comment by certain politicians in Brazil and Japan, led Chinese diplomats to publicly issue personalised attacks against them.
The Chinese ambassador to Sweden has went on to lambast the country's media in most rustic manner. No wonder, in the last two years, he has been summoned to the Swedish foreign ministry an unprecedented 40 times and there have been demands from native politicians for his expulsion. In India, a country that is being seen as the closest political and military rival by China but is scared of admitting it publicly, the diplomats have kept on reminding the government and media not to play the so-called Tibet card or must adhere to One-China policy by not getting close to Taiwan, have repeatedly been ignored by the government as well as the media.
No wonder, a recent Pew Research study has revealed that globally China has lost a huge amount of goodwill. A significantly very high majority of natives in nine of the advanced economies like the US, UK, Germany, Australia, South Korea, Sweden, Netherlands think negatively of China. Australia (81%), UK (74%), Sweden (85%), Netherlands (73%) show a very high increase in the negative perception against China, very recently and that has affected their politico-commercial relations too.
With the US, the Trump administration acting aggressively in the backdrop of the November Presidential elections, the Chinese actions of challenging the lone superpower has not helped the country anyway. On the contrary, US has become more supportive of Taiwan, politically as well as militarily, making it even more difficult or virtually impossible to China to even think of occupying the territory forcibly in near future. India that had maintained a cautious approach towards Taiwan till recently, have started enhancing political and commercial relations with the country.
In Asia, its aggressive military designs against India's northern borders has had a very rude awakening for China. Used to a timid Indian approach since 1950s under Nehru, it never expected the aggressive Indian response that even put its own military positions in Moldo and other strategic positions vulnerable. To further undermine political and military calculations, its adversaries in South China seas like Vietnam, Indonesia and Philippines today are in advance negotiations with India to secure sophisticated missiles and armaments.
A very significant strategic development in the form of QUAD has taken the preliminary shape and that whenever gets in a concrete form, could well portend an ominous future for China, politically and militarily. The belligerent Chinese behaviour, especially since the onset of Corona virus has brought India, Australia, the US and Japan very close. With talks of Vietnam, Philippines and others in south-east Asia joining it later, the future of a QUAD could well be a security nightmare for China.
In the economic realm, India has reacted sharply too. Being a huge market for Chinese cheap goods and scores of apps till recently, India has not only banished hundreds of apps but has also been working on a mechanism to regulate, control and even stop imports in a number of segments from China. A big share of enormous infrastructural contracts in telecommunications, roads, ports, airports and railways in India too, have become difficult for Chinese companies. And taking a leaf out of India, the US and other countries too, are making it difficult for Chinese organisations to secure big contracts in their respective countries.
Over the next few years, China is going to lose a huge chunk of its popular and big market in India while territorially too, it has failed to make any significant gains. Strategically what China wished to see was countries like Japan, India, Australia, Vietnam, US all having disputes with it dealing individually rather than getting together and forming a coordinated and collective political, economic and strategic response against it. And the very opposite has happened. There have been greater and collective political, military and economic coordination amongst all these countries today and most of the strategies are aimed against one country, China.
All these developments including Xi's letter to Schultz, indicate one point very certainly that Chinese belligerence has backfired hugely. It needs to reorient its diplomacy and political behaviour significantly and if it fails to do so, its position in the emerging post-Covid geopolitical order could be anything but that of an emerging superpower.
The Problem of Uncontrolled Nationalism: The Case of Japan before the WWII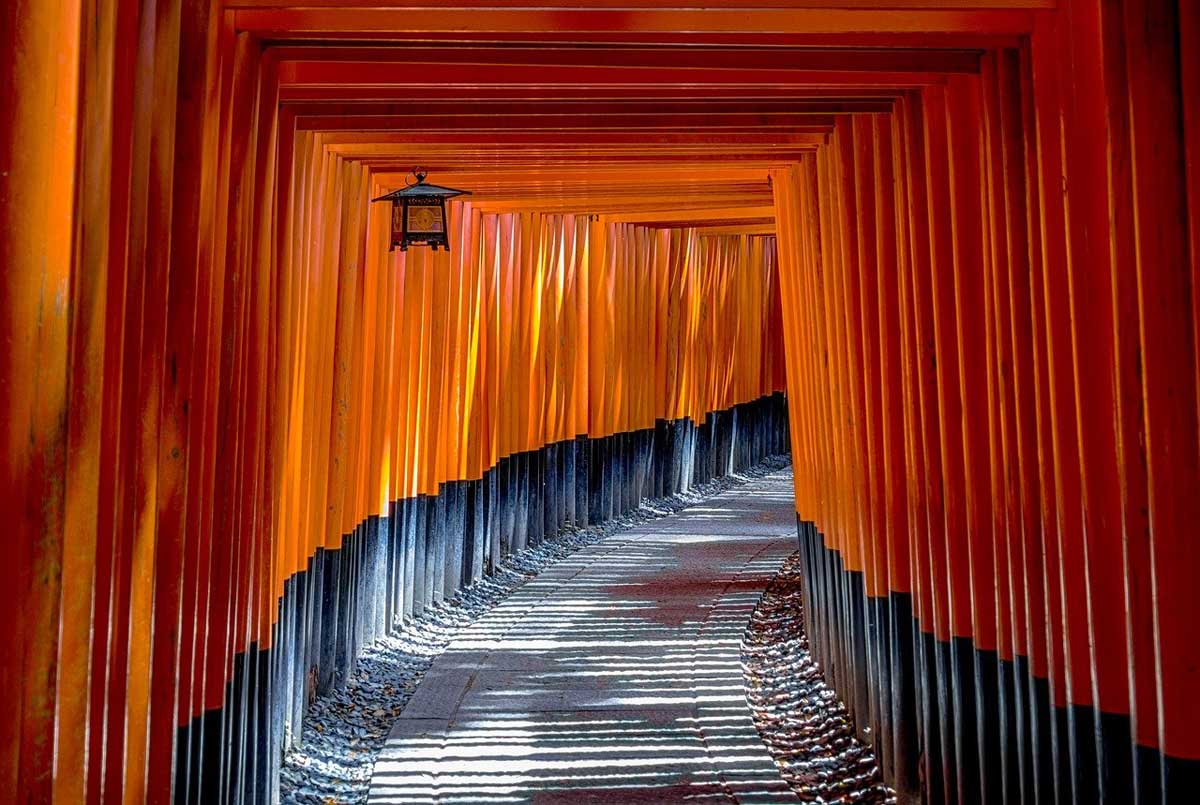 Authors: Chan Kung and Yu(Tony) Pan*
Throughout the modern history of the world, Japan is undoubtedly an interesting country: it went from the edge of becoming a colony to one of few independent countries in Asia before World War II, and after the Great War, Japan even became a great power. From a broader level, Japan's success at that time showed that Asians were not inherently inferior to Westerners. Unfortunately, Japan which was supposed to be the leader of Asia to a bright future, chose the path fascism and imperialism. Eventually, Japan became the source of the Pacific War.
It is undeniable that from the Meiji Restoration until the early Showa period (the end of World War II), Japan adapted an expansionary policy, which brought deep suffering to its neighboring countries and ultimately dragged itself into the abyss of destruction. When World War II ended, nearly 70 years of development achievements were utterly wiped out by the war.
In this context, an important question we need to ponder is: What led Japan to embark on an expansionary and self-destructive path? At what point in time did Japan's policymakers start to lose its mind? What can future generations of nations learn from Japan's tragic experience to prevent the same fate from happening again? As a country that has been entangled with Japan for generations and has a complicated relationship with Japan, these issues are of even greater relevance to Chinese researchers today.
Fortunately, there is actually a fair amount of scholarly research on the subject, and there exist four main explanations. The first is the "international structure theory" most commonly used by IR scholars (especially the realists), and the second, more common among Western scholars, is the "weak democratic government theory. The third is the "Pan-Asianism," which focuses on the constructivist perspective. Finally, there is the political economy explanation of expansionary policies.
At the first glance, it seems that each of these explanations has its own rationale. Of the four, the view that the navy and the military were increasingly extreme in their struggle for policy dominance is the most possible explanation. However, it seems that each of the four existing explanations can, in fact, be incorporated into a new one, namely, that Japan's self-destructive expansionary policies prior to World War II were the material manifestation of an uncontrolled nationalism. More specifically, these four explanations answer why the Showa government was unable to control the nationalist forces in the country. On the other hand, however, the question of whether nationalism would necessarily expand without outside interference and lead to expansionist policies was left unexplained.
Because of the natural characteristics of nationalism, it seems to us that there is a natural tendency for nationalism to expand in the course of its development. The main reasons for this phenomenon are not complicated. First of all, nationalism is a group ideology, which means that nationalists have a common goal at the macro level, but the boundaries of national interest are not consistently defined by different individuals. On this basis, because of the unreliability of group rationality, nationalism as a groupthink is prone to overstretch in the course of its development. Moreover, when such currents are not rationally controlled and end up holding state policy hostage, the state tends to follow a self-destructive path of expansionism. Pre-World War II Japan is a classic case in point.
It should be noted that the positive effects of nationalism is not being denied here, but it is crucial that a country's policymaking process should not be ultimately being a hostage to nationalist forces. The question then, is how to prevent nationalism from spiraling out of control. From an empirical point of view, there are two different directions to prevent nationalism from getting out of control at the macro level: first, to eliminate "group irrationality" in nationalism; Second, to establish a corresponding gatekeeper between nationalism and state policymaking.
The first direction is essential to improve the thinking capacity and cultural literacy of society as a whole. This is a radical way to solve the above problems, and the improvement of the education system is the most crucial part of it. However, for reasons that are easy to understand, this approach often takes too long to implement, and the process is not really controllable. As a result, this approach, while very important, is often insufficient for policymakers.
The second approach, on the other hand, is a short-term solution (relatively speaking). To use the common metaphor of treating a bodily disease, a gatekeeper-kind-of-approach is not to eradicate the disease but rather to prevent it from damaging health amid acceptance of its existence. There are two other ways to establish gatekeepers: one is to establish a mature political system that uses institutional factors to insulate people from the negative effects of nationalism. This is also the more popular approach in developed Western countries. It should be noted that this approach has proven itself to be effective, most notably in the case of the United States, which also has two populist leaders, as opposed to Brazil, where institutional constraints and the resulting establishment have been significantly more effective in containing the negative effects of nationalism on the policy.
The alternative is to rely on a small number of political authorities within society to isolate the scourge of nationalism through the elite's prestige and quality. Again, this is also an approach that has worked before. The best example is the significant role played by Chinese leader Deng Xiaoping in the "reform and opening-up" process.
So, which is more effective, institutions or authority? This is not a question that can be easily answered. There are advantages and disadvantages to both approaches, and because every country and society is different, and there is no one-size-fits-all solution.
First of all, the main advantage of institutional gatekeepers is that once established, the containment is apparent and fairly solid; however, the disadvantage is that institutions may take a long time to develop and may come at a cost (e.g., the French Revolution). An authoritative gatekeeper's advantage is its high degree of operability, while the disadvantage is the unsustainability and instability of the individual factor. On this basis, the realization of either approach needs to be linked to local realities; in other words, neither is necessarily successful. However, despite the different possibilities of approaches and paths, one issue is certain: in this day and age, uncontrolled nationalism is still a problem that threatens national interests, and this issue must be given sufficient attention and focus by policymakers.
Lastly, for contemporary China, the case of Showa Japan has another area of critical research value: how to deal with the current international order? History has shown that almost every attempt to challenge the existing international order independently has often ended in self-destruction. Successful transformations of the international structure tend to be incremental. In the case of pre-World War II Japan, the immediate effect of nationalism was to push the Japanese government to place itself on the opposite side of the prevailing international order. Today's China has certainly not come that far. In fact, as Professor Wang Jisi says: "In those days, Japan was an 'institution' in the international order, while China was rejected and discriminated against by the West as an 'other.' Today, Japan is still 'within the system' of the international order, while China has risen to become the world's second-largest economy and its military power is not what it used to be, but there is still the question of how China views the existing international order and how to deal with its relationship with the existing international order. " In dealing with this problem, preventing the negative effects of nationalism on state policy is undoubtedly an important aspect.
*Mr. Yu(Tony) Pan serves as the associate research fellow and the research assistant of Mr. Chan Kung, Founder, Chairman, and the Chief Researcher of ANBOUND. He obtained his master's degree at George Washington University, the Elliott School of International Affairs; and his bachelor's degree in University of International Business and Economics in Beijing. Mr. Pan has published pieces in various platform domestically and internationally. He currently focuses on Asian Security, geopolitics in Indo-Pacific region and the U.S.-Sino Relations.
CCP's Motives for the Cultural Genocides in Tibet and East Turkestan
Despite more than sixty years military invasion of independent Tibet and East Turkestan (Ch. Xinjiang) by People's liberation army of Chinese Communist Party (CCP). Gross human rights violation, massive crackdown and mass internment of Uighur Muslim peoplecontinue unabated. Prominent scholars and experts have debated in recent years over the motives and the implications of such oppressive policies. Months ago, yet another new reports and finding have revealed the implementation of military-style coercive labor programs in Tibet. A better understanding can be made by discerning the roots of such oppressive policies adopted by, and to find the connection between the mass internment camps in Xinjiang and the forced labor programs that Beijing has been implementing in Tibet. From a broader perspective, it would not be an overstatement to call the Beijing actions in Tibet and Xinjiang as imbued with genocidal intent. There are underlying similarities between the Mass internment camps in Xinjiang and the forced labor programs, as a fact that the Tibetan, Uighur, and other minority's population are the victims of similar severe forms of repression due to their belief and securing Beijing's rule over it. Both the Tibetan people and the Uighur are currently facing severe threat of identities extinction.
Beijing's Final Solution in East Turkestan (CH. Xinjiang) and Tibet
The definition of the Cultural genocide is when there is a systematic effort carried out to exterminate the identity of a group through the means of destruction and annihilation of culture, language, religious institutions of that targeted group. The act of cultural genocide is generally carried out accompanied with infliction of violence and oppression.
For a long time, both the Uighur and Tibetans have been at the receiving end of the repressive policies of CCP, which aims to eradicate their religion, culture, language, and distinct identities. Recent uncovering of rising numbers of mass internment camps in East Turkestan (Ch. Xinjiang) and the military-style coercive labor programs in Tibet has brought more spotlight on the clear indication of the cultural genocidal attempt of the Chinese regime. Chen Quanguo is currently the party secretary of the region of East Turkestan (CH. Xinjiang). As soon as he took over as the party leader of the region in 2016, the persecution of the Uighurs and other minorities through mass internment camps escalate. It is not revelation that the architect of the internment camps in East Turkestan (CH. Xinjiang) Chen Quanguo was the former party secretary of Tibet for five years, where he has formulated and implemented similar draconian measures.
2018 was a big year, when United Nation has revealed the reports of hundreds of mass internment camps being built by the Chinese government in the region of Xinjiang. Ever since the reports of mass internment of Uighurs Muslims and other minorities in the prison-like establishment came to the light of the international community, Beijing has received extensive criticism and pressure likewise. Nonetheless, this pressure from the international community doesn't seem to have stopped the cultural genocidal pursuit of the Chinese government as they have remained more resilient and repugnant. There are a spiking number of the new mass internment camps established during 2019-20. Through the intensive use of satellite images, records of the survivors and escaped victims, and other important tracking programs, research institutes such as the Australian Strategic policy institute in the recent month of September has present a database of around 380 internment camps build across the region till now.
Surge of Forced labor programs in Tibet in the midst of strong criticism on Mass internment camps in East Turkestan (CH, Xinjiang)
In the wake of strong criticism and backlash, the Chinese government has appeared to bring up yet another new repressive policy in the region of Tibet. Which evidently have a resemblance to that of Mass internment camps. Adrian Zenz, a leading researcher on East Turkestan's mass internment has disclosed through the reports and the findings of investigations undertaken dating back to 2016 about the establishment of forced labor programs in Tibet. Researcher Adrian Zenz was one of the earliest groups of researchers, who have alerted the world about the existence Mass internment camps. According to the reports published by Jamestown Foundation in "China Brief Volume" dating September 22 have shown that in just the first seven months of 2020, there were more than half a million Tibetan mainly consisted of the population from the rural area registered into the forced Labor programs. The forced labor program in Tibet shows the similar tendency that the Chinese government has adopted towards the Uighur. Under the guise of vocational training and labor training, the Tibetans enrolled in the programs have to strenuously undergo thought transformation and adoption of the Chinese identities. The Tibetans were forced to abandon their way of livelihood, thought and culture. In the words of Adrian Zenz on the Coercive labor programs in Tibet and the Mass internment camps in Ch. Xinjiang "In the context of Beijing's increasingly assimilatory ethnic minority policy, it is likely that these policies will promote a long-term loss of linguistic, cultural and spiritual heritage."
A month ago, the House of the Representatives of the United State has passed a resolution with overwhelming support in an outcry against the Human rights violation in Tibet. The resolution has conveyed a clear message of the urgent need to protect the identity, religions, and culture of the Tibetans. As elaborated in H. Res. 697 that the House of Representatives "affirms the cultural and religious significance of the goal of genuine autonomy for the people of Tibet"
Beijing's logic behind their actions in Tibet and East Turkestan (CH. Xinjiang)
The current patterns of the actions that the Chinese government is following in the Tibet and East Turkestan (Ch. Xinjiang) can be drawn parallel to actions of the Nazi government before the horrendous Holocaust took place. It is an undisputedly fact that Nazi Germany led by Hitler thrived on an extreme form of anti-Semitism and that the wrongful hatred towards the Jewish people has played major factor leading to the Holocaust. Anti-Semitism itself is engraved with inherited stereotypes, prejudice, and false generalization of the Jewish people. It wouldn't be so far fetch to say that the Chinese government has adopted a similar sort of generalization and stereotypes towards the Uighurs people and the Tibetan people. Uighur have been generalized by the Chinese communist party as bewitch with extremist thoughts. The religion and the identity of the Uighur people have been labeled as a form of extremism and need eradication by the CCP. In the words of the CCP officials, they compare the implementation of Mass internment camps as "washing brain" to cleanse the extremist thoughts.
The lack of urgency from the international community
The situation in East Turkestan (Ch. Xinjiang) and Tibet is a bit more nuanced, but if history has taught us anything then the Holocaust didn't happen overnight but rather it was the culmination of decades of discrimination and repressions towards the Jews. The forced labor programs in Tibet and the mass internment camp campaign is only one of the Chinese communist party latest attempt to Sinicize and dismantle the Tibetan and Uighur's culture, language and religion. Unless and until, the international community will urgently considered the issues of East Turkestan and Tibet more than just a side topic to discuss with China, the Chinese government's cultural genocide actions will remain steadfast.