What Results When U.S. Invades a Country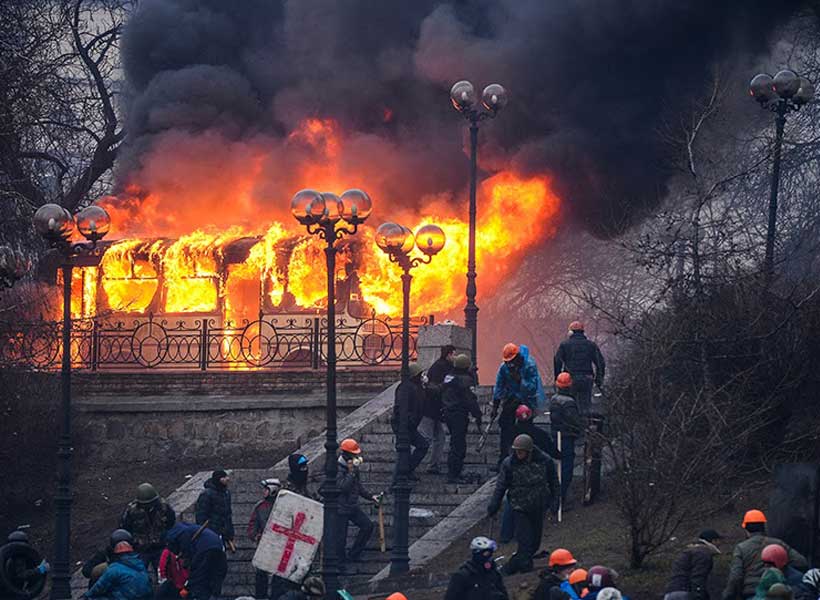 The U.S. Government certainly leads the world in invasions and coups. In recent years, it has invaded and occupied — either by military assault or by coup, but in either case followed by installing (or trying to install) a new regime there — a number of countries, especially Afghanistan, Iraq, Libya, Syria, Ukraine, and Yemen.
U.S. propaganda says that its invasions and military occupations (and it denies its coups) are to benefit the people in the invaded and militarily occupied countries, or to bring them 'democracy', and are not done merely to benefit the people who control the U.S. Government (which itself is not a democracy, and even the neoconservative — pro-invasion or "imperialistic" — American magazine The Atlantic has finally acknowledged this fact, even though it contradicts their continuing neoconservatism).
Polling and other evidences within the invaded/occupied countries shows the opposite of the U.S. claim: America's invasions/occupations (after World War II, and especially after 2000) destroy those countries, not help them.
The most authoritative such study that has yet been done on this matter was recently released, and its findings regarding this matter will here be presented, and then supplemented with other relevant data so as to provide a fuller picture.
The U.N./Gallup surveys of the happiness/misery of the residents in 155 countries, as reported in 2017, were physically in-person interviews in almost all countries, but there was at least one exception, as they explained: "In Libya, telephone survey methodology has been used since 2015 owing to the country's high rate of mobile phone coverage and ongoing instability which has made it too dangerous to use face-to-face interviewers." That's a highly euphemistic way of saying, actually: Libya was too dangerous, and perhaps too miserable, for opinions to be sampled by the ordinary methodology, the scientifically sound methodology, which is in-person interviews. It's a way of saying this without even mentioning the invasion and war there — as if those things don't even count. Therefore, the finding that Gallup reported about Libya is presumably being included in Gallup's otherwise excellent report purely for Western propaganda purposes — they know that it's not an actual scientific finding about Libya, not a finding that can reasonably be compared to the survey-findings in the other countries. As a result, Libya, which might have been the most miserable of all countries after the U.S.-UK-France-Canada invasion, scored in the top half of all countries, #68, 5.525. But, all of the other countries that the U.S. has recently invaded (the nations that are boldfaced below) scored at or below #132, 4.096 — Ukraine's score — as is shown here below from that U.N. report:
Following are the happiness-scores of the bottom 24 out of the 155 happiness/misery-rated countries. (Iraq, which the U.S. had destroyed in 2003, perhaps is now recovering, and it scored as #117, with a score of 4.497; but, here only the bottom 24, the most-miserable of all of the 155 countries, are shown.) Here they are:
132 Ukraine                                                        4.096
133 Uganda                                                        4.081
134 Burkina Faso                                              4.032
135 Niger                                                             4.028
136 Malawi                                                         3.970
137 Chad                                                              3.936
138 Zimbabwe                                   3.875
139 Lesotho                                                        3.808
140 Angola                                                          3.795
141 Afghanistan                                               3.794
142 Botswana                                    3.766
143 Benin                                                            3.657
144 Madagascar                                                3.644
145 Haiti                                                               3.603
146 Yemen                                                         3.593
147 South Sudan                                              3.591
148 Liberia                                                           3.533
149 Guinea                                                         3.507
150 Togo                                                              3.495
151 Rwanda                                                        3.471
152 Syria                                                              3.462
153 Tanzania                                                      3.349
154 Burundi                                                        2.905
155 Central African Republic        2.693
Ukraine is (other than #117 Iraq) the least-miserable of the recently invaded countries, and perhaps the reason for this is that Ukraine was taken over by means of a coup, instead of by means of an outright and direct military invasion.
(You can see this coup happening, here. The way that U.S. President Barack Obama set it up is documented here. You can hear there his agent instructing the U.S. Ambassador in Ukraine whom to place in charge of Ukraine's Government once the coup will have been culminated (which happened 22 days later, and that person did get the leadership-position). It's the full conversation. And here, you will see the phone-conversation in which top EU officials were shocked to find that it had been a coup instead of what Obama pretended, a 'revolution'.) (These evidences are some of the reasons why the head of the 'private CIA' firm Stratfor called it "the most blatant coup in history.")
The U.N. happiness surveys have been taken in Ukraine not only after the coup, which occurred in February 2014, but before it, in 2013. At happiness index you can see the happiness/misery scores shown by Ukrainians during the years 2013, 2015, 2016, and 2017 (there was no survey in Ukraine during 2014, perhaps because of the rampant violence at that time.) In 2013, Ukraine's happiness score was 5.057, but that steadily declined down to the 2017 score of 4.096, which placed Ukraine within the bottom 24 countries, all of which either were extremely poor, or at war, or both. You can also see there Ukraine's resulting "World Happiness Index" rank for each one of those four years, 2013, before the coup, and then 2015-2017, after the coup. As you see there, Ukraine, which was #132  in 2017, had been #87 in 2013 before the coup. So: within just three years after the coup, it declined 45 places in the global rankings.
Some people might retort against this by saying that "happiness" is meaningless or unimportant and only physical welfare is 'objective'," but even on the most crudely physical measures, Ukraine has been enormously harmed by the U.S. coup. In 2013, Ukraine's average annual household income was $2,601.40, and then it fell off a cliff and became $1,109.63 by 2015 and has stabilized at around that level since. Also, in 2013, Ukraine's GDP was $183.31 billion, and by 2015 that had become $91.03 billion and stabilized at that level. Furthermore, some figures aren't any longer even reported by the post-coup Ukrainian regime. For example, whereas the number of unemployed was shown in Ukrainian statistics in 2013, it disappeared in 2016 and subsequently. More information about the decline in Ukraine's economic rankings can be seen here. The U.S. regime has been toxic to the Ukrainian people, no matter how one looks at it. But happiness/misery is the real bottom-line.
Two researchers, Tom Coupe and Maxym Obrizan, published together two separate studies, both in leading economics journals, one article titled "The impact of war on happiness: The case of Ukraine", and the other titled "Violence and political outcomes in Ukraine — Evidence from Sloviansk and Kramatorsk". They reported, in "The Impact of war on happiness":
The average level of happiness declined substantially in zones that experience war directly. …
This decline is comparable to the loss of happiness a relatively well-off person would experience if he/she were to become a poor person. …
Regions that are not directly affected by the war are basically as happy as they were before the war.
In other words: all of the increase in misery occurred only in the regions that have been "directly affected by the war." The Ukrainians who reside outside those regions are "as happy as they were before the war." They're not happier than before the war; they haven't been helped by the war; but, the misery — so intense for them that it has already lowered the happiness-ranking of the entire nation, from 87 down to 132 — just hasn't bothered them, at all.
In "Violence and political outcomes in Ukraine" they reported:
We also find that property damage is associated with greater support for pro-Western parties, lower support for keeping Donbas in Ukraine and lower support for compromise as a way to stop the conflict.
In other words: Ukrainians who live close to the Ukraine-Donbass border; that is, who live inside Ukraine but close to Donbass and so are in the Ukrainian portion of the conflict-zone (not in Donbass, where the vast majority of the "property damage" is actually occurring), have "greater support for pro-Western parties" (i.e., for the Obama-installed regime), but "lower support for keeping Donbas in Ukraine." Although they endorse the overthrow that had been done of the pre-coup government (because they receive 'news'media only from the post-coup regime, in the Ukrainian language), they want to get on with their lives without the war that's since been causing them "property damage." (U.S. propaganda notes that "the separatist-controlled parts of Lugansk and Donetsk oblasts ([the two Donbass] provinces) only have access to Russian TV channels" but avoids noting that the Ukrainian regime's blocking of Russian-language media on the other side of that border — inside Ukraine — exists and is even more severe.) Apparently, Ukrainians near the border just want the war to end — no "compromise" — no negotiations, no Minsk process; they want their Government to simply quit trying to conquer Donbass, no negotiations about it, at all. And they're ignored.
Right now in Ukraine, the central political controversy is between the U.S.-puppet President of Ukraine, who promises to conquer both of the two breakaway provinces, Donbass and also Crimea — but who hasn't yet been able to do it — versus Ukraine's political parties, in western and northern Ukraine, that derived from the organizations which had supported Hitler against Stalin in World War II and who still crave to kill Russian-speakers. Those passionately racist-fascist, anti-Russian, ideologically nazi, political organizations, are determined to actually carry out those additional invasions, no matter what the cost. However, according to this finding by Coupe and Obrizon, the Ukrainians who are suffering the "property damage" and whose personal scores on happiness have thus become so abysmally low as to have dragged the whole Ukrainian nation down to a 132nd ranking, are opposed to that nazi position, and they just want the war to end. And they're ignored.
Where, then, is the support for the war to be found (except amongst the U.S. Congress and President and the U.S. arms-makers whose products have been selling so well to Ukraine's government and which are now being used against the residents of Donbass)? That support is to be found as far away from the conflict-zone as possible: in Lviv and the rest of far-western and northern Ukraine, the areas that were cheering Hitler's forces in WW II, and where the 'news' media today are owned by U.S.-supported oligarchs and their NGOs.
Ukraine was a severely divided nation even before the coup. In the last Ukrainian election in which the residents within the Ukraine that then included both Donbass and Crimea voted, which was the election in 2010, the candidate who won Ukraine's Presidency and whom Obama ousted, had won 90% of the vote in Donbass, and 75% of the vote in Crimea. However, in far-western Ukraine, his opponent — whom Obama had been hoping that Ukrainians would elect as Ukraine's President in 2014 after the coup — won 90% of the vote. That's the candidate whose party (though not herself) now dominates (in conjunction with the two outright nazi parties) the Ukrainian Government. The man whom the residents in the rump Ukraine chose, was the more moderate candidate, and he is increasingly being challenged by the nazis. (Ukraine is the world's only nation that has two nazi political parties. Both of them have been clients of the U.S. Government ever since the end of World War II, but only with Obama did they win control of the country — that is, of its non-breakaway regions.) For example, on 18 January 2018, the AP headlined "Ukraine passes bill to get occupied regions back from Russia" and reported that, "Ukraine's parliament on Thursday passed a bill that aims to reintegrate the eastern territories currently controlled by Russia-backed separatists, and goes as far as to declare support for taking them back by military force if necessary." Though that position is a minority position amongst the Ukrainian public, it authentically represents the position that Obama wanted. In fact, he even overrode his own Secretary of State, John Kerry, to push for it. That's the position of Ukraine's two nazi parties, which are trying to replace the existing President. (Trump hasn't yet made clear whether he backs them, but he is expected to.)
So: that's Ukraine — the happiest of the nations that the U.S. has recently invaded.
——
UPDATE: On March 15th, the "World Happiness Report 2018" was issued, and here are the bottom-scoring countries:
Ukraine (4.103)
Togo (3.999)
Guinea (3.964)
Lesotho (3.808)
Angola (3.795)
Madagascar (3.774)
Zimbabwe (3.692)
Afghanistan (3.632)
Botswana (3.590)
Malawi (3.587)
Haiti (3.582)
Liberia (3.495)
Syria (3.462)
Rwanda (3.408)
Yemen (3.355)
Tanzania (3.303)
South Sudan (3.254)
Central African Republic (3.083)
Burundi (2.905)
first published at The Saker
U.S. Elections: Trump's Strategy of "Peace" might help
Presidential elections in the United States are around the corner and campaigns by the presidential candidates are in full swing in whole of the United States. The Republicans have nominated Donald Trump as their presidential candidate whereas the Democrats have chosen the seasoned politician Joe Biden who has also served as the vice president under the Obama administrations. Over here, a fact shouldn't be forgotten that the so-called Democrats have also imposed an unnecessary war and burden of foreign intervention on the people of America. Let it US intervention in Afghanistan, Iraq or Syria this has imposed huge financial burden on the American people that is being pay by their taxes. United States has around 200,000 troops scattered in the world. There are around 38,000 in Japan, 34,000 in Germany, 24,000 in Korea, 5,000 Bahrain, 5,000 in Iraq, 3,000 in Spain and 12,000 in Afghanistan. Under the Trump administration, much needed decision was taken by the administration for pulling out of troops from all the unwanted and unwelcomed foreign interventions. This has cost huge monetary burden and heavy taxes on the people of US. These interventions were a gift by Democrats to its people that led American to nothing.
Under Trump administration, US decided to withdrawal its troops from Northern Syria. US have around 1,000 troops positioned in the Northern Syria for deterring Iranian influence and countering ISIS expansion in the country. They have decided only to leave special operations force in Syria and will pull out the rest from the conflict zone. It is not the task that will come to an end in days it will take years and huge budget to relocate the troops. This decision might be a breath of fresh air for the Americans but it might weaken the US military positions in front of the Russian military on the globe. United States also has American military troop's presence in Germany as well. Trump administration is willing to reduce the troops in Germany by around 25%. There is around 11,900 troop's present in Germany for securing Europe's security. The Trump administration is focused on relocation and strategic repositioning of the US troops in the world. For this, the Trump administration has decided to pull out its 6,400 troops from Germany as they whole burden is on the US shoulders for costs maintaining alliance and Germany is not paying its share in the defense budget of NATO putting all the burden on the US citizens. Trump administration also slammed the European countries of not paying their due share in NATO defense budget. Italy spends about 1.22% from its budget and Belgium spends around 0.93% from its GDP on the NATO defense budget.
In addition, the Trump administration has shown that they do not want war and conflict. They have also retreated themselves from the foreign intervention drama that has led to damage to the peace of the world. Trump has given an impression that he aims to bring peace in the world not by arms but through negotiations with the conflict actors. Its example is US negotiations with Taliban's for ending the endless war fruitless war that brought destruction for Afghanistan and brutally damaged the standing of US in the world.
There are around 12,000 American troops in Afghanistan that are now reduced to 8,600 troops. The rest are sent home and some are being settled in Italy and Belgium. The Trump administration has declared to reduce the number of troop in Afghanistan by 5,000 by November and will reach 4,000 by June 2021. They are aiming to completely withdraw from Afghanistan within 14 months if a concrete peace deal is signed between Taliban's and United States.
There were more than 100,000 American troops in Afghanistan that went there to fight war on terror but are coming back empty handed. But still in even in these circumstances it will benefit the American people and their issues will be addressed in a better way. Not just this, Trump administration has also decided to withdraw its troops from Iraq that has been there for more than 19 years now putting a burden on American shoulders.
All of this decision by the Trump administration shows that under Trump USA will go for the isolationist impulses that will help them to rebuild domestically and resolve the problem of its people who are indulged in unemployment, poverty, crumbling health system particularly after the outbreak of COVID-19. The health system of United States has proven to be fragile. Despite of being the wealthiest country, its health system crumbled within days leaving thousands of people to die in waiting for their appointment. Many of the people had severe financial crisis that refrained them to go to the hospital and get them treated.
According to some sources many hospitals in New York were running out of financial and had to send people on leave because they were unable to pay them. This led to massive unemployment during such desperate times of the year. Developing countries like Pakistan coped with the virus in a better way despite of having poor health facilities.
Under Trump, USA is moving towards "American First" strategy that will lead towards massive shrinkage in the defense budget of US military. The strategy of retrenchment and aversion of foreign intervention might help Trump in winning the next elections because right now United States has more domestic issues than international problems. The flag of truce in the hand of Trump and aim of brining peace in the world might bring him back in the oval office. It seems like Trump will make USA resign from its self-proclaimed post of "world policemen" that will benefit the world and the people of USA.
Mistrust between Russia and the United States Has Reached an All-Time High
In August 2020, Politico magazine published three letters outlining their authors' views of the ways the United States, and the West in general, should build relations with Russia. The first, published on August 5 and signed by over 100 prominent American politicians, diplomats and military leaders, states that Washington's present policy towards Moscow "isn't working" and that it is time that the United States "rethink" it. The gist of the proposals is that the United States "must deal with Russia as it is, not as we wish it to be, fully utilizing our strengths but open to diplomacy."
This letter prompted a response, first from another group of former American ambassadors and political scientists (Politico, August 11) and then from several eminent politicians from Poland, the Baltic states, the Czech Republic and Slovakia (August 13). Both groups agree that now is not the time to reconsider policies toward Russia.
I am well acquainted with many of the signatories to these three statements. I worked closely with some of them during my tenure as Minister of Foreign Affairs of the Russian Federation and met some of them during negotiations. I still keep in touch with several of them, as we participate in various informal international projects. Since most parties to the emerging discussion are both highly experienced professionals and public figures, their stances on Russia are well known. The list of signatories under each statement hardly came as a surprise to anyone.
I do not think it makes sense to dwell in too much detail on the arguments presented by the parties. At the same time, proceeding from my own experience of U.S.–Russia relations, I would think that I have the right to put forward some considerations of my own.
First of all, on whether a "new reset" in relations between Washington and Moscow is either possible or desirable. One gets the impression that the authors of the letters see the "old reset" spearheaded by the Obama administration as a kind of bonus or advance offered by the United States to Russia in the hope that the latter would "behave" properly. The debate focuses on whether or not Russia has justified this "advance," and whether or not it deserves a new bonus. Personally, I cannot recall a single instance where the United States (during Barack Obama's presidency or under any other administration) gave Russia a "bonus" or "advance" of any kind, made a unilateral concession or indeed did anything that was not in the interests of the United States.
As I see it, the "reset" fully met the long-term interests of both states, particularly in security. Only a very biased observer would claim that the New START Treaty constituted a unilateral concession to Moscow on the part of Washington. Similarly, NATO's call at the 2010 Lisbon Summit for a true strategic partnership with Russia can hardly be viewed as a unilateral concession. In both instances, the interests of both parties were taken into account, as were the interests of international security in general.
Russia and the United States remain the world's leading nuclear powers, boasting the largest strategic weapons capabilities. Moscow and Washington have been engaged in mutual deterrence for decades now. However, an objective analysis of the challenges and threats to Russian and U.S. security shows that the very real dangers that do exist emanate not from the two countries themselves, but rather from processes and trends that lie outside the bilateral relations. Accordingly, any predictions about the possible and desirable prospects for interaction between the two states will be incomplete at the very least if they are taken out of the overall context of the development of the international system.
We have to admit that mistrust between Russia and the United States has reached an all-time high. It will take years, maybe even decades, to rectify this situation. However, I am confident that, sooner or later, we will have to start moving in that direction, not because one party will "wear" the other down, forcing it to make unilateral concessions or even throw itself at the mercy of the winner. First, each side has a large safety margin and is willing to continue the confrontation for many years to come. Second, history shows us that peace achieved through unilateral concession rarely lasts.
Life itself, by which I mean each side understanding the long-term need of its own security, will force the United States and Russia to resume progress towards cooperation. Such an understanding, in my opinion, has nothing to do with the elections in the two countries, or with the opportunistic calculations of individual political forces. Regardless of these calculations, the world is rapidly moving towards the line beyond which a global disaster looms with increasing clarity. Once we take a peek beyond this line, the entire world, primarily its leading states, which bear special responsibility for the fate of the world, will have to make decisions that go beyond their own immediate interests.
As for the debates on when and with whom the United States should enter into a dialogue with Russia, I believe such discussions have zero practical value. It would be extremely unreasonable and even irresponsible to defer talks in the hope that more convenient or more accommodating interlocutors will appear in the partner country or, alternatively, that a more favourable general political situation for negotiations will appear.
I would like to refer to my own experience. As Minister of Foreign Affairs, I constantly kept in touch with U.S. Secretary of State Madeleine Albright, and then with U.S. Secretary of State Colin Powell. That was in the late 1990s–early 2000s. The bombings of Yugoslavia, the war in Iraq, the Middle Eastern crisis, the expansion of NATO and many, many other events objectively made the U.S.–Russia dialogue more difficult. Obviously, our views on many issues differed greatly. But we never broke off our dialogue, not for a day, no matter how difficult it was. Strictly speaking, this is the art of diplomacy: conducting a dialogue with a difficult partner, achieving agreements where the stances of the parties veer widely and the chances of reaching a comprise appear minimal.
Critics will hasten to say that the U.S.–Russia dialogue in the early 21st century failed to prevent many conflicts and wars, and that is true. But it also helped prevent far graver consequences and, where possible, even led to the signing of important mutually acceptable agreements (New START, etc.). The experience of global diplomacy tells us that the only way to find solutions is through dialogue. The sooner our leading politicians realize it, the faster we will step away from mutual public accusations and destructive information wars waged with cutting-edge technologies and move towards earnest talks on the crucial issues of the 21st-century agenda.
Giving general advice is easy. It is even easier to take the high horse, insisting on staying faithful to one's values and principles. It is much more difficult for those who have been accorded the requisite powers to make specific decisions. As the great American economist John Kenneth Galbraith once said, "Politics is not the art of the possible. It consists in choosing between the disastrous and the unpalatable." All we can do is hope that politicians in Russia and the United States will prefer the unpalatable to the disastrous.
From our partner RIAC
The Farce of Post 9/11 U.S. Foreign Policy in the Middle East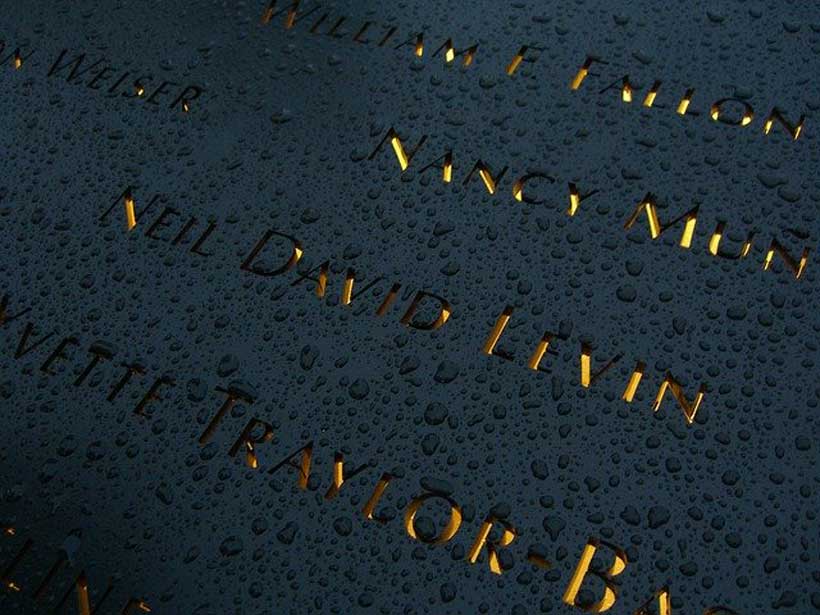 This week refugee camps in Moria on the Greek island of Lesbos were set ablaze rendering over 20,000 refugees homeless. Apparently the fires were started by the refugees themselves who are sick of lives in limbo on the EU periphery. They want to reach the heartland, get jobs, build lives for themselves.
An inevitable consequence of our modern wars, refugees have become an emblem. Old newsreels show us their lined, worried faces in the Second World War and TV has them live from Yugosloavia, a country disappeared and reemerged as several ethnic parts, while numerous principal actors of the time faced judges in the international courts.
Then there is 9/11 in the US — a term meaning September 11 as in the US, unlike Europe and many parts of the world, the month is written first followed by the day and year. Patriot Day, as it has been labeled, September 11 marks the day when commercial airliners were used as weapons to destroy the World Trade Center, a skyscraper in New York City, and attack the Pentagon, the military's headquarters in Washington, DC.
If the mastermind of the attack was a turned, non-Afghan, Mujahedin commander camped out in Afghanistan, who following Soviet withdrawal turned his attention to the other major power … committing, in his mind, the unpardonable sin of parking troops on his native soil of Saudi Arabia — no matter, they were there for protective purposes from an increasingly belligerent Saddam Hussein.
The results we know. A naive George Bush and a populace thirsting for revenge attacked Afghanistan leading to the longest war in American history. Many presidents later, Donald Trump too is trying to negotiate a pull-out of US troops with the Taliban. Yes, Afghanistan holds elections and has a president, even a military, but guess what will happen if US troops leave without any resolution with the Taliban.
George Bush's rival for governor in Texas had a great line. 'Poor George,' she would say, 'he can't help it, he was born with a silver foot in his mouth.' So George went after Iraq and lacking his father's good sense (who after liberating Kuwait withdrew) he stayed to democratize Iraq without examining the country's demographics. Majority Shia, it has a democratic leadership now that is Shia and closely allied with Shia Iran. Fast forward to the present and the current president, Donald Trump, is withdrawing troops from Iraq and is in a stand-off with Iran.
Anyone would be forgiven for thinking American foreign policy in the Middle East is a plot from a Gilbert and Sullivan farce. Except for a sad and sobering fact. More than a million lives lost, refugees still streaming out and many, many millions of lives displaced … including a Christian Iraqi from Baghdad who runs a 24-hour convenience store a couple of miles from my house.