Partnerships key to promoting economic empowerment for rural women in the MENA region
The economic empowerment of rural women in the Middle East and North Africa (MENA) region was the topic of a side-event organized by the governments of Italy and Tunisia, in cooperation with the United Nations Industrial Development Organization (UNIDO), UN Women and the Food and Agriculture Organization (FAO).
The event featured a range of high-level speakers from Italy, the MENA region, UN agencies and non-governmental organizations, and was moderated by Omar Hilale, Permanent Representative of the Kingdom of Morocco to the United Nations in New York. "Women face several barriers to their equal participation in the social, economic and political spheres, and these constraints are felt even more harshly by rural women," he stated in his opening remarks.
Fatou Haidara, Managing Director of Corporate Management and Operations at UNIDO, highlighted the significance of industrialization in reducing poverty and increasing employment, and the positive benefits of this for women. She referred to the holistic approach adopted by UNIDO in its work in promoting women's empowerment and entrepreneurship in the MENA region, stating that both policy and capacity-building dimensions are crucial.
"We have facilitated an ecosystem of knowledge and support, successfully partnering with governments and the private sector to create the foundation for structural change that has mobilized women's entrepreneurship throughout the region," she said. "For UNIDO, this project is one step forward in our long-term strategy for enabling women's economic independence, because the resulting benefits will go beyond women and girls to put us all on the path to achieving the 2030 Agenda."
The importance of integrating women into the political system was stressed by Neziha Laabidi, Minister of Women, Family and Childhood of the Government of Tunisia, who also highlighted the inclusion of women in Tunisia's national, multi-sectoral strategy.
Teresa Bellanova, Deputy Minister of Economic Development of Italy drew attention to Italy's commitment to promoting women's rights and gender equality and to supporting women entrepreneurs and capacity-building at the local level in light of the radical, recent economic and geographical changes shaping the MENA region's reality.
The discussion also touched upon issues faced by women in the region, such as access to land rights and discriminatory socio-cultural norms. The need for partnerships to come up with integrated solutions to such issues was addressed by Mohammed Naciri, Regional Director for Arab States, UN Women.
Engagement with the financial sector, including making capital more easily accessible to rural women, was underlined as a key factor in empowering rural women by Emanuele Santi, founder and president of Afrilanthropy, which connects social start-ups in Africa to impact investors. Santi added that creating incentives – for example by giving bonuses to companies that invest in companies led by women and rural women in particular – was another key to success. Finally, he stated that the development community had to "work as an ecosystem" and blend financial support with non-financial support.
The event was held on the sidelines of the Commission on the Status of Women (CSW), an annual two-week session at the United Nations in New York. The CSW is the principal global intergovernmental body exclusively dedicated to the promotion of gender equality and the empowerment of women.
Speaking at the opening of the CSW, UN Secretary- General, António Guterres, stated that the Commission was "leading the way" when it comes to empowering women. "When women are already taking action, we need to listen to them and to support them," he said. "By building equality, we give women a chance to fulfil their potential. And we also build more stable societies."
Discover the new Right to education handbook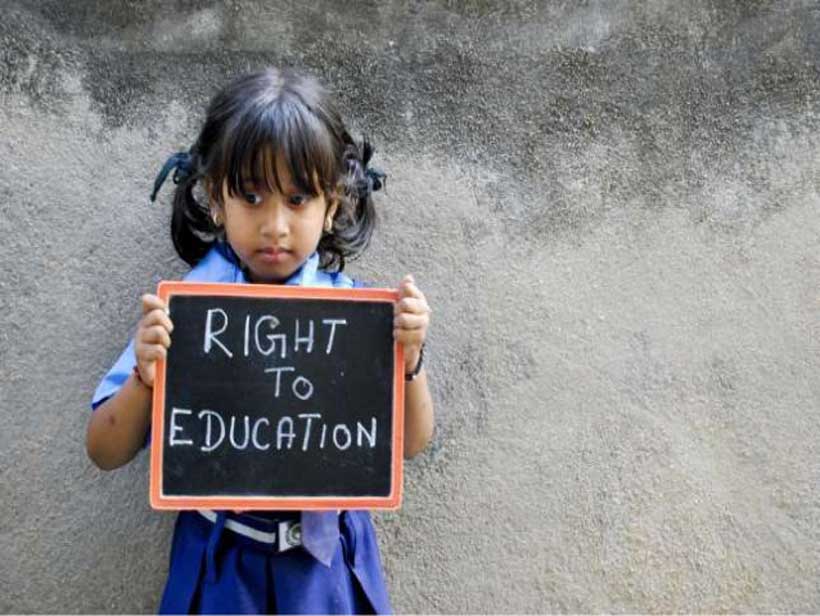 Education is a fundamental human right of every woman, man and child. However, millions are still deprived of educational opportunities every day, many as a result of social, cultural and economic factors.
UNESCO and the Right to Education Initiative (RTE) recently released the Right to education handbook, a key tool for those seeking to understand and advance that right. It is also an important reference for people working towards achieving Sustainable Development Goal 4 by offering guidance on how to leverage legal commitment to the right to education.
Why is this handbook important?
The aim of this handbook is to make sure that everyone enjoys their right to education. Its objective is not to present the right to education as an abstract, conceptual, or purely legal concept, but rather to be action-oriented. It provides practical guidance on how to implement and monitor the right to education along with recommendations to overcome persistent barriers. It seeks to do this by:
Increasing awareness and knowledge of the right to education. This includes the normative angle of the right to education, states' legal obligations, the various sources of law, what states must do to implement it, how to monitor it, and how to increase accountability.
Providing a summary of current debates and issues regarding education and what human rights law says about them, including on forced migration, education in emergencies, the privatization of education, and the challenge of reaching the most marginalized.
Providing an overview of the UN landscape and its mechanisms, including a clear understanding of the role of UNESCO and more generally the United Nations, as well as all relevant actors in education, particularly civil society.
Who should use this handbook?
The handbook was developed to assist all stakeholders who have a crucial role to play in the promotion and implementation of the right to education. This includes:
State officials, to ensure that education policies and practices are better aligned with human rights.
Civil servants, policy-makers, ministers, and the ministry of education staff, officials working in ministries and departments of justice, development, finance, and statistics, as well as National Human Rights Institutions.
Parliamentarians, their researchers and members of staff will find this handbook useful in evaluating and formulating education, human rights, and development legislation, and in implementing international human rights commitments to national law.
Judges, magistrates, clerks, and lawyers and other judicial officials can use the material to explain the legal obligations of the state and how to apply them.
Civil society including NGOs, development organizations, academics, researchers, teachers and journalists will benefit from this handbook as it includes guidance on how to incorporate the right to education in programmatic, research, and advocacy work.
Those who work for inter-governmental organizations, including at key UN agencies, will find this handbook useful in carrying out the mandate of their organizations. Private actors, multilateral and bilateral donors, and investors can use this handbook to ensure their involvement complies with human rights and that they understand and can apply their specific responsibilities.
How to use this handbook?
The handbook was designed to be accessible. Each chapter starts with the key questions addressed in the chapter and ends with a short summary consisting of key points and 'ask yourself' questions, designed to make the reader think deeper about issues raised in the chapter or to encourage people find out more about the situation in their own country.
For more than 70 years, UNESCO has been defending and advancing the right to education, which lies at the heart of its mandate. It recently ran a digital campaign on the #RightToEducation to mark the 70th anniversary of the Universal Declaration of Human Rights.
IEA launches World Energy Outlook in China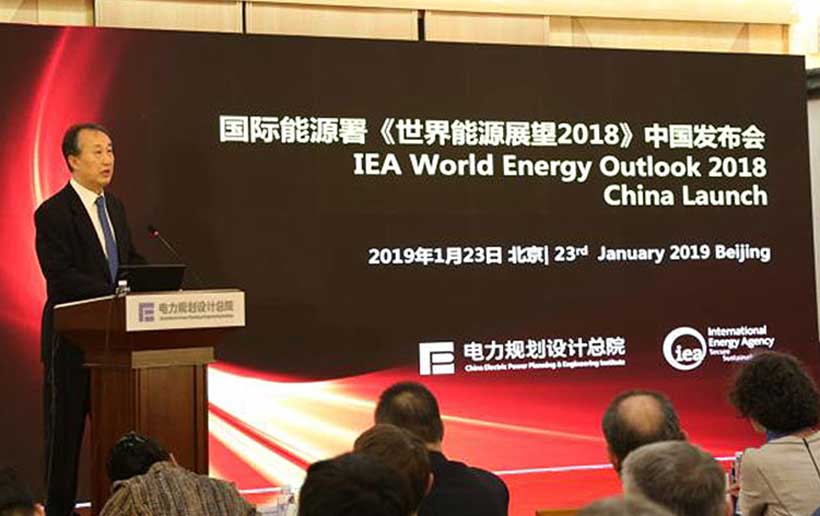 IEA Chief Modeller Laura Cozzi launched the latest World Energy Outlook in Beijing on 23 January. The China launch brought together over 120 officials and experts drawn from government, academia and the power industry to discuss the latest global energy trends, and the outlook for the electricity.
During his opening remarks, Li Ye, Executive Director General of China's National Energy Agency noted the strong IEA-China relationship that has delivered key results across a range of important areas of reform for China including: power market reform, distributed energy, renewables and gas market design.
At the IEA Ministerial meeting in 2015, China became one of the first countries to activate Association status with the Agency. Since then the IEA and China have been working closely together to achieve energy reform in China. In 2017, the IEA and China agreed a Three Year Work programme to boost energy policy analysis, promote clean energy systems, build capacity on energy regulation, and improve exchange of data on renewable energy and other resources.  The launch in Beijing was organised by the China Electricity Power Planning and Engineering Institute, which hosts IEA's China Liaison Office.
The IEA's work with China includes collaboration to draw upon best international practice in carbon emissions trading, and power market reforms that enables renewable energy to make a greater contribution to electricity supply. Work is ongoing with Chinese counterparts as the new Five Year Plan, and longer-term plans, are put in place to accelerate China's clean energy transition.  The IEA will launch its latest work on China's Power System Reform in Beijing on 25 February.
UNIDO to pilot Better Cotton Initiative in Egypt towards sustainable cotton production
The United Nations Industrial Development Organization (UNIDO), under the framework of The Egyptian Cotton Project, launched the Better Cotton Initiative (BCI) pilot in the country to support the Egyptian Cotton branding as part of a renewed drive to increase product sustainability, improve working conditions along the supply chain, and support cotton growers and relevant institutions in paving the way towards the pilot's national upscaling.
"The project's vision is to pilot the BCI standard system in Egypt to advance the cotton industry in a way that cares for the environment and the farmers growing it, through a multi-stakeholder programme jointly coordinated by UNIDO, relevant governmental entities, farmers' cooperatives, cotton and textile associations, and local and international private sector stakeholders," said The Egyptian Cotton Project's spokesperson.
The BCI will  strengthen the competitiveness of the Egyptian textile industry in the global market through an holistic approach to sustainable cotton production which covers all three pillars of sustainability: environmental, social and economic. Farmers will receive trainings and those who meet rigorous levels of sustainable production and employee welfare will be granted the BCI standard.
Funded by the Italian Agency for Development Cooperation, the Egyptian Cotton project is implemented by UNIDO in collaboration with the Ministry of Trade and Industry, the Ministry of Agriculture and Land Reclamation as well as with local and international textile private sector stakeholders. It also leverages the "Cottonforlife" CSR initiative by Filmar Group.