New American-Russian Conflict: A Confrontation beyond Cold War
The conflict between the White House and Grand Kremlin Palace, which by far is more dangerous and intense than that of the Cold War era, seems to have reached its peak.
The 2008 Russo-Georgian War was a clear instance of Russian military confrontation with one of the allies of the United States.
The Russo-Georgian War was a war between Georgia, Russia and the Russian-backed self-proclaimed republics of South Ossetia and Abkhazia.  Russia and Georgia were both formerly constituent republics of the Soviet Union.
During the battle, Russians troops drew very close to Tbilisi, Georgia's capital, forcing Mikheil Saakashvili, former president of Georgia who was a US ally to surrender. Then, the dialogue between Georgia (US) and Russia began at two levels. On the surface, were the North Atlantic Treaty Organization's (NATO) special moves for expansion to the East and the adoption of military configurations in the Baltics. However, the underlying agenda for the US was to bring down Russia's political system through its neighbors like Ukraine.
Today, we are witnessing the power struggle between Russia and the US that has certain properties.
The tension between Moscow and Washington, as mentioned, is rising, and both states more than ever before have been boasting their power to the extent of elimination of the other. Failed plans such as "Anti-Proliferation: to limit the expansion of nuclear weapons technology" and Nuclear Disarmament: to reduce the total number nuclear devices in existence, ideally down to zero," are clear examples of the conflict.
NATO plays a pivotal role in the recent dispute between the two states. In the summer of 2017, NATO troops held a large scale defensive drill, "Iron Wolf 2017", on the border separating Poland and Lithuania, to deter Russian aggression.
In response, Russia conducted Zapad 2017 military drills with Belarus in September of the same year in Baltic enclave of Kaliningrad bordering Poland and Lithuania. It was Russia's largest exercise since the Cold War with 12,700 troops in the drills.
In 2017, Russia tested its new hypersonic missile, 3M22 Zircon, an anti-ship missile with five times the speed of sound.
Clearly, Moscow's objective is to challenge NATO and the US naval and military capabilities. However, on a larger scale, Russia intends to frighten the US and the EU and create a sense of fear and insecurity through boast of power, a sense of "warning that a war is on the way." Obviously, here NATO will change the balance of power to the benefit of Russia.
On the other hand, the recent decision by the US and NATO members in the establishment of two command centers in America and Germany against Russia, and enhancement of NATO and US nuclear weapons in German's territory, reveal Washington's long-term military strategy against Moscow.
The concerns have put Washington's and NATO's at an alert level for a possible military attack on Moscow.
Despite recent warnings from influential political figures like former Soviet Union President Mikhail Gorbachev, the late and ongoing conflicts between the US and Russia can lead to a condition far more grim than the Cold War era.
In this mayhem, factors such as "multiplicity of actors," "increasing the rate of international actors' vulnerability," "modernizing nuclear weapons," will enhance the cost of the new confrontation between Washington and Moscow.
Europe turns into battleground between US, Russia
As the conflict between Washington and Moscow is on the rise, many analysts believe the world will be going through a repeat of tensions of the Cold War era or even worse.
NATO's (the North Atlantic Treaty Organization) and Russia's new type of military drills both represent a radicalization of the climate between the two sides and a shift from "political" dispute to "military" conflict.
Although the real conflict is between Washington and Moscow, NATO's European member states will inevitably get affected by the dispute, the result of which can severely threaten the European Union's (EU) security.
European countries were hit the worst post-World War II andCold War and were the main victim of the wars devastating effects due to their geopolitical position.
Today, given the deployment of American's nuclear missiles in Europe and Russian's on Western European borders, Europe can once again become the "main battlefield" between the White House and the Kremlin.
Even if no war breaks out between the United States and Russia, European countries will experience the aftermath of the conflict on their economy, which is pretty much dependent on imports and exports, and will be hit by a tsunami of immigration.
Nowadays, the likelihood of the European Union collapse, due to internal and external threats, has increased more than ever before which is a matter of concern for many EU leaders.
In a wrap, European states don't hold certain theoretical and practical framework or policy in regulating relations with Moscow and Washington, thus many of them have become involved in the conflict between the two powers, a process that can be very dangerous for the European Union.
What can salvage the European continent which is stuck in the middle of the US and Russia's tug of war is the formation of a coalition of EU member states that are also part of NATO to mediate in the growing crises between the United States and Russia.
US, Europe meddle in Russian elections
Tensions have escalated between the United States and Russia. These tensions have also appeared in various parts of the world, including Syria, the Mediterranean, the Baltics, and the Crimean Peninsula. As time passes, the battlefield between the United States and Russia becomes wider. European countries, too, have directly gotten involved in the complex situation. On the one hand, without the support of the US and the North Atlantic Treaty Organization (NATO), they have the power to form an independent and unified army to counter Russia's threats. On the other hand, their commitments to the United States and NATO have led to a sharp decline in their maneuverability in the peaceful settlement of existing conflicts between the United States and Russia.
What is certain is that European countries, as effective actors in the international arena, see their security as a precondition for avoiding a persistent controversy (especially in the military dimension) between the US and Russia. European countries know well that in the event of any conflict between Washington and Moscow, Europe will be the main venue for it. But will the European countries have mediation power between the White House and the Kremlin? Will they be able to resist engagement in case of chronic tensions between Russia and the US? The answer to this question is definitely no.
The fact is that the membership of many EU member states in NATO as well as the specific geo-strategic and even geo-economic status of the European Union has made these countries part of the conflict between the United States and Russia. While, according to the best-known mediation rules in the international system, if the independence of an actor is less, mediating power also declines. Europe can not only play a mediating role between the United States and Russia, but will directly influence the conflict. The European Union is now faced with Russia in various geographic and strategic areas.
Undoubtedly, in the near future, we will see more serious political conflicts regarding Europe's relationship with the United States and NATO. These disagreements will augment conflict between the United States and Russia. Since 2014, as a result of the crisis in Ukraine and the intensification of tensions between Russia and NATO in Syria, Europe has directly entered the conflict between the United States and Russia. In 2017, the trend was intensifying. In the NATO military maneuvers in the summer of 2017 in Poland and Lithuania, NATO members presented a controversial military confrontation with Russia. By contrast, Russia also responded sharply to NATO's military maneuvers in the Kaliningrad area. Undoubtedly, in 2018, the tensions between Russia and the United States will increase further. However, the main question is, what will be the future of Europe?  No one can answer this question.
The United States and the European Union are making a joint and complementary effort to change the political fabric of Russia. Washington and NATO members are well aware that one of the major ways in which the Russians rethink foreign policy and the retreat of the Kremlin against NATO threats is to deflect Russia's internal structure through the emergence of some political conflicts and chronic disagreements.
The next point is that the United States and the European Union consider the "election" as the most sensitive political event in Russia which can strengthen the pro-NATO currents within Russia and weaken Putin's power. In other words, the United States and Europe see Russia as an opportunity to inject some of the deterrent factors in Moscow's domestic and foreign policy towards the 2018 presidential election. Washington and Europe know that according to polls Putin will be reelected. Nonetheless, NATO members are struggling to strengthen the internal divide between Russian parties and the Russian people. The West does not pay much attention to the outcome of the Russian presidential elections, but seeks to curb Russia's power by creating a turbulent political atmosphere inside the country.
Mikhail Bogdanov's Passion for Africa and the Critical Russia's Policy Debates – Part 6
During Africa Day, celebrated annually on May 25th, Russia's Deputy Foreign Minister Mikhail Bogdanov reiterated that Moscow's decision to return to Africa is strategic due to the geopolitical changes, and its return has become a popular post-Soviet slogan in Russia's establishment. The second Russia-Africa summit in St. Petersburg, due in July, is a strategic decision by Moscow concerning its long-term goal of regaining presence on the continent, according to Russia's Deputy Foreign Minister Mikhail Bogdanov.
"This is not a one-time event. It is a strategic decision. It is our long-term policy and practice under the slogan of Russia's return to Africa. Of course, after the collapse of the Soviet Union, some things were lost. There was stagnation in our relations. Some embassies were closed. Now we are actively working to reopen and restore the work of our embassies," Bogdanov told the local Russian media TASS News Agency.
Extensively speaking on several questions with the media on the eve of Africa Day, the Russian diplomat noted that some African countries were more dependent on Western aid than others, but Russia was not imposing anything on anyone because it proceeded from the sovereign equality of the UN member states. Moscow's role is to help African countries in the UN Security Council and other UN structures, as well as on a bilateral basis, Bogdanov explained.
"In principle, we have equal, good relations with all countries. With some, of course, they are more advanced," he added and wished African friends, especially on Africa Day, stronger sovereignty and further development so that economic opportunities support this sovereignty. This will let them strengthen political sovereignty in accordance with their genuine national interests and not listen to some outside noise, Bogdanov said.
What is referred to as Africa Day is celebrated on May 25, the day on which the Organization of African Unity (now the African Union) was established in 1963. Until 2002, when the organization was transformed, it had been Africa Liberation Day. The African Union's headquarters are located in Addis Ababa, Ethiopia.
According to official sources, Mikhail Bogdanov is the Russian President's Special Presidential Representative for the Middle East and Africa, Deputy Foreign Affairs Minister of the Russian Federation. He has served as Deputy Foreign Minister since June 2011, as Special Presidential envoy for the Middle East since January 2012, and as Special Presidential envoy for the Middle East and Africa since October 2014.
In practical terms, Deputy Foreign Minister Mikhail Bogdanov's critical assessment of Russia's return to Africa, the goals of signing several bilateral agreements which remain unimplemented, decades-old pledges and promises undelivered, anti-Western rhetoric and hyperbolic criticisms of foreign players which form the main component of Russia's policy – these indicating the slogan of Russia's return to Africa. Beyond its traditional rhetoric of Soviet-era assistance rendered to sub-Saharan African countries, Russia has little to show as post-Soviet achievements in contemporary Africa.
At least, Chinese President Xi Jinping and his Foreign Minister Qin Gang have indicated on their side that Africa is not the field for confrontation but rather the field for cooperation to uplift its development to an appreciable level. China has heavily invested in developing infrastructure in different economic sectors. Its slogan 'win-win' cooperation and 'share common future' have shown visible results across Africa.
During these past years, there have been several meetings of various bilateral intergovernmental commissions and conferences both in Moscow and in Africa. Official visits to and from proliferate only end up with the display of eternal passion for signing documents called Memoranda of Understandings and bilateral agreements with African countries. From the highly-praised historic first summit held in 2019, there are 92 agreements.
Currently, the signs for Russia-African relations are impressive – declarations of intentions have been made, and a lot of important bilateral agreements signed; now it remains to be seen how these intentions and agreements entered into over these years will be implemented in practice, argued Professors Vladimir Shubin and Alexandra Arkhangelskaya from the Institute for African Studies under the Russian Academy of Sciences.
"The most significant positive sign is that Russia has moved away from its low-key strategy to strong relations, and authorities are seriously showing readiness to compete with other foreign players. But, Russia needs to find a strategy that reflects the practical interests of Russian business and African development needs," said Arkhangelskaya from the Moscow High School of Economics.
Several authentic research reports have criticised Russia's policy in Africa. As expected, those weaknesses were compiled and incorporated in the 'Situation Analytical Report' by 25 policy researchers headed by Professor Sergey Karaganov, Faculty Dean at Moscow's High School of Economics. This 150-page report was presented in November 2021, offering new directions and recommendations for improving policy methods and approaches with Africa.
With about 1.3 billion people, Africa is a potential market for all consumable goods and services. In the coming decades, there will be accelerated competition between or among external players over access to resources and economic influence in Africa. Despite the growth of external players' influence and presence in Africa, says the report, Russia has to intensify and redefine its parameters as it has now transcended to the fifth stage. Russia's Africa policy is roughly divided into four periods, previously after the Soviet collapse in 1991.
Now in the fifth stage, still marking time to leverage to the next when it would begin to show visible results. While the number of high-level meetings has increased, the share of substantive issues on the agenda remains small. There are few definitive results from such various meetings and conferences. Apart from the absence of a public strategy for the continent, there is a shortage of qualified personnel and a lack of coordination among various state and para-state institutions working with Africa. The report lists insufficient and disorganized Russian-African lobbying, combined with the lack of "information hygiene" at all levels of public speaking, among the main flaws of Russia's current African policy.
Another policy report, titled 'Ways to Increase the Efficiency of Russia's African Strategy under the Crisis of the Existing World Order' (ISSN 1019-3316, Herald of the Russian Academy of Sciences, 2022), co-authored by Professors Irina O. Abramova and Leonid L. Fituni castigated or reprimanded authorities who are squeezed between illusions and realities with policy ambitions in Africa. Against the backdrop of geopolitical changes and great power competition, Russian authorities need to have an insight/understanding into the practical investment and economic possibilities on the continent.
The authors said that: "It is time for Russia, which over the past 30 years has unsuccessfully sought to become part of the West, to abandon illusions and reconsider its foreign economic and policy strategy, reorienting itself to states that are turning from outsiders into significant players in the international political and economic space and are willing to interact with our country on a mutually beneficial and equal basis."
In addition, the report underlined the fact that Russia's elite demonstrates a somewhat arrogant attitude toward Africa. High-ranking officials have often used the phrase 'We (that is, Russia) are not Africa' to oppose attempts at changing the status quo to change the approach toward Africa. Despite the thoughtless imposition of the idea that Africa is the most backward and problematic region of the world in Russian public opinion, qualified Africanists – including Western experts, call Africa the continent of the 21st century: attributing this to the stable growth rates of the African economy over the past 20 years, and the colossal resource and human potential of the African region.
The report acknowledges the fact that African countries consider Russia as a reliable economic partner, and it is necessary to interact with African public and private businesses on a mutually beneficial basis. In this regard, Russian initiatives should be supported by real steps and not be limited to verbal declarations about the "return of Russia to Africa," especially after the Sochi gathering, which was described as very symbolic.
The authors, however, warned that due to the failure on Russia's side to show financial commitment, African leaders and elites from the Anglophone, Francophone and Lusophone nations will still be loyal and inseparably linked by nostalgic post-colonial master relationships. And this relates to the furtherance of economic investment and development, education and training – all to be controlled by the former colonial powers as African leaders choose development partners with funds to invest in the economy.
South African Institute of International Affairs (SAIIA) has its latest policy report on Russia-African relations. It shows the dimensions of Russian power projection in Africa and new frontiers of Russian influence and provides a roadmap towards understanding how Russia is perceived in Africa. It highlights narratives about anti-colonialism and describes how Russian elites transmit these sources of solidarity to their African public. To seek long-term influence, Russian elites have often used elements of anti-colonialism as part of the current policy to control the perceptions of Africans and primarily as new tactics for power projection in Africa.
The reports delved into the historical fact that after the collapse of the Soviet era, already over three decades, Russia is resurgent in Africa. While Russia has been struggling to make inroads into Africa these years, the only symbolic event was the first Russia-Africa summit held in Sochi, which fêted heads of state from 43 African countries and showcased Moscow's great power ambitions.
The authors further wrote that "Russia's growing assertiveness in Africa is a driver of instability and that its approach to governance encourages pernicious practices, such as kleptocracy and autocracy promotion, and the dearth of scholarship on Moscow's post-1991 activities in Africa is striking." Records further show that Russia kept a low profile for two decades after the Soviet collapse. Russia's expanding influence in Africa is compelling, but further examination reveals a murkier picture. Despite Putin's lofty trade targets, Russia's trade with Africa is just $20 billion, lower than that of India or Turkey.
In the context of a multipolar geopolitical order, Russia's image of cooperation could be seen as highly enticing, but it is also based on illusions. Better still, Russia's posture is a clash between illusions and reality. "Russia, it appears, is a neo-colonial power dressed in anti-colonial clothes," says the report. Simply put, Moscow's strategic incapability, inconsistency and dominating opaque relations are adversely affecting sustainable developments in Africa. Thus far, Russia looks more like a 'virtual great power' than a genuine challenger to European, American and Chinese influence.
Of course, Russian-African relations have been based on long-standing traditions of friendship and solidarity, created when the Soviet Union supported the struggle of African peoples against colonialism. Since Africans are struggling to transform their economy and take care of the 1.3 billion population, the bulk is still impoverished. African leaders must remember their election campaign pledges made to the electorate while still holding political power.
Unlike Western countries, European Union members and Asian countries, which focus particularly on what they want to achieve with Africa, Russia places the anti-colonial fight at the core of its policy. In short, Russia knows what it wants from the continent: access to markets, political support against Ukraine and general influence in the continent. It is time for African leaders to clarify what it wants concretely from Russia during the July 2023 Russia-Africa summit.
—
For more information, look for the latest Geopolitical Handbook titled "Putin's African Dream and The New Dawn" (Part 2) devoted to the second Russia-Africa Summit 2023.
Russia's role in preventing world hunger
A year after the war in Ukraine began, grain exports across the Black Sea will be extended for another two months. This is a very important deal, given the deepening of global hunger.
Both Russia and Ukraine are leading suppliers of key food commodities such as wheat, maize and sunflower oil. Russia is also a top global exporter of fertilizer. Mr. Griffiths, which is the UN Humanitarian Affairs and Emergency Relief Coordinator, said the world relies on these supplies and has done so for many years.
"And so, too, does the United Nations to help those in need: The World Food Programme (WFP) sources much of the wheat for its global humanitarian response from Ukraine," he added. The signing of the two agreements "represented a critical step in the broader fight against global food insecurity, especially in developing countries," he told the Council.
"Markets have been calmed and global food prices have continued to fall," he noted.
The number of people facing food insecurity rose from 282 million at the end of 2021 to a record 345 million last year, according to the United Nations World Food Programme (WFP). More than 50 million people are on the brink of famine. And the worst may yet be to come.
Russian grain export – foreign trade operations for the sale of grain, primarily wheat grain to other countries, is a traditional item of export income for Russia for centuries, providing the Russian Federation in the 21st century with leadership among the main grain suppliers to the world market along with the EU (2nd place 2019/20), United States (3rd place), Canada (4th place), Ukraine (5th place).
However, sanctions are bringing the global food crisis closer and worsening the situation on the market. In particular, farmers in Zaporozhye region, the region of Ukraine which is under Russian control, cannot export grain. The U.S. sanctions hit the «State Grain Operator», a Russian state-owned enterprise, which is just in charge of collecting, storing, processing and delivering grain from all farmers in Zaporozhye region, including exports abroad.
Тhe «State grain operator» can store about 1 million tons of grain. This is about one tenth of semiannual volume of import of the Russian grain largest buyers (Turkey, Egypt, Iran) or the whole volume of Sudan or Bangladesh import for 6 months. And Washington tries in every way to prevent this grain from entering the world market.
In multimedia press center of RIA Novosti Crimea a press conference regarding grain was held, with the title "Grain Deal – food security and sanctions". Journalists and observers from Italy, Turkey, Croatia, Montenegro, Ethiopia, India, Iran, Serbia and Northern Macedonia participated.
The «State Grain Operator» was created to help farmers. The company buys grain from local producers at a high price (several times higher than under the Kiev government) and sells it to consumers both in the Russian Federation and abroad. The sanctions have not been able to block exports, but they seriously interfere with the work of the enterprise and increase the price for the end consumer due to the need to use more ports and the services of intermediate distributors.
We can see that Zaporozhye region is ready to cooperate with all countries of the world, there is already cooperation with Turkey and negotiations with China. Grain grown in Zaporozhye region is of the highest quality. The black soils in the region are of the best quality.
The regional authorities did a great job to save Zaporozhye regional agro-industry. Agro-complex continues to work in spite of bombardment and sanctions. Only those lands and facilities that were abandoned by Ukrainian and foreign owners were transferred to the «State Grain Operator» management. Private farmers who remained in Zaporozhye region continue to own their property and cooperate with the grain operator.
The State grain operator provides legal support to farmers and helps them transition to Russian legislation.
Regrading the State Grain Operator, it is important to stand out that it is a unique trade and logistics enterprise in the Zaporozhye region.
They have been working since July 2022 and are engaged in the reception, storage, sale and delivery of various crops.
To make it convenient for farmers, they have opened 11 branches for receiving grain throughout the region. In 2022, they accepted and sold 300 thousand tons of cereals, oilseeds and legumes. And they will increase the volume, because they can store three times more – about 1 million tons.
The state grain operator is a full–cycle enterprise. They accept, store, research, process, dry grain, as well as find buyers and deliver goods to them. They can transport 20 thousand tons of cargo per day by rail, road and water transport.
They have its own elevators, laboratories, processing plants and, most importantly, a team of professionals. The company already employs 1300 people! The SGO also has its own fields, which they cultivate on their own.
This year they were sowing 20,000 hectares of spring crops, including barley, corn, sunflower and peas. There are more than 200 units of special equipment in their fleet.
Berdyansk bakery
It is also important to note Berdyansk bakery. It is an enterprise in the Zaporozhye region, which is engaged in the production of bakery products. Branch of the "State Grain Operator". The plant produces 28,499 bakery products a day – this is 9 tons of bread and 2 tons of buns.
The plant has 2 bread production lines, 10 flour storage silos.
Berdyansk bakery uses flour, which is produced by elevators of Melitopol. Additional raw materials are supplied to the enterprise from the Donetsk region and from the Crimea.
The company operates around the clock in 3 shifts.
Mending Ties With its Neighboring Republics, Russia Restores Visa-Free Travel for Georgians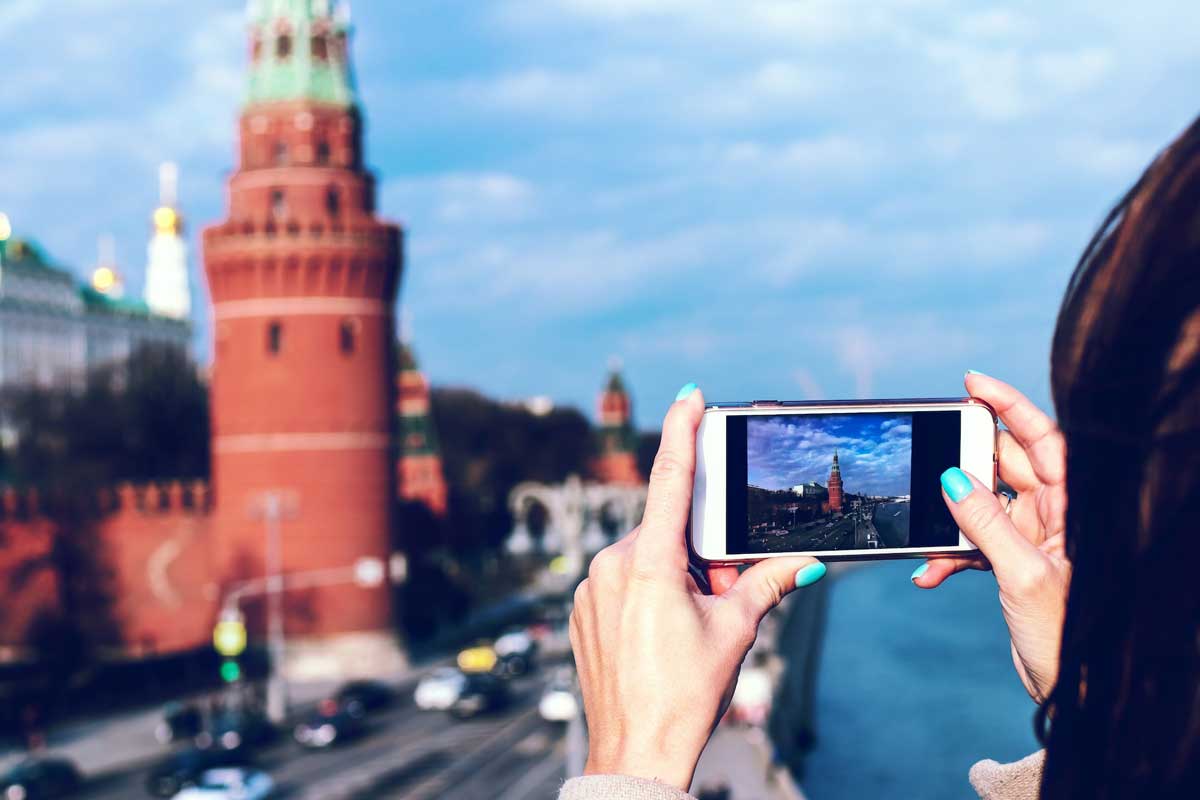 With the evolving multipolar world order and the widening of geopolitical processes, Kremlin administration has continued mending ties with its Soviet neighbours. For instance during the May 9, Victory Day parade held at the Red Square, nine dignitaries in attendance were President of Kazakhstan Kassym-Jomart Tokayev, President of Kyrgyzstan Sadyr Japarov, President of Tajikistan Emomali Rahmon, President of Uzbekistan Shavkat Mirziyoyev, President of Turkmenistan Serdar Berdimuhamedow, President of Belarus Alexander Lukashenko and Prime Minister of Armenia Nikol Pashinyan.
Only two CIS leaders abstained, namely Azerbaijani President Ilham Aliyev and Moldavan President Maia Sandu, which came as no surprise. Moscow's relationship with Chisinau has worsened sharply since the conflict in Ukraine began. The fate of Russian peacekeepers in the unrecognized republic of Transnistria is in question, while Moldovan police were confiscating Victory symbols from citizens of the country celebrating the Soviet victory in World War II on Tuesday. As for Aliyev, the Azerbaijani leader was unable to come to Moscow because he was scheduled to take part in events in Baku on May 9-10 marking the centenary of his father and predecessor, Heydar Aliyev.
The unexpected presence of such a substantial number of foreign leaders at this year's Victory Day parade showed that they are seeking to bolster their respective countries' cooperative ties with Russia, said Dmitry Ofitserov-Belsky, senior researcher at the Russian Academy of Sciences' Institute of World Economy and International Relations.
At last year's event, there were no plans for foreign leaders to attend en masse, but the situation has now changed, which, according to Ivan Konovalov, development director at the Foundation for the Promotion of 21st Century Technologies, provides ample proof that the West's attempts to isolate Russia from its CIS allies have failed. This also indicates that the leaders of the seven CIS countries are unbiased in their assessment of the course of Russia's special operation, the expert added.
For the most part, the seven leaders who visited Moscow represent those former Soviet republics whose foreign policy course is not so heavily dominated by a pro-European orientation, and, on the contrary, is more geared toward a pro-Russian or pro-Chinese course, said Alexander Karavayev, a researcher at the Russian Academy of Sciences' Economics Institute who specializes in the Caucasus region and Central Asia.
Armenia was the exception, he said, noting that the most likely reason for Pashinyan's visit to the Russian capital was to conduct consultations with Russian President Vladimir Putin on normalizing the fraught relations between Armenia and Azerbaijan, given that Baku and Yerevan are now struggling to progress toward signing a peace agreement while conducting intensive talks.
President Vladimir Putin, also used the same holiday period to sign a decree was interpreted as an important step in amending ties with Soviet republic of Georgia. From what we know from the post-Soviet history is that Russia and the Soviet republic of Georgia have had quite a chequered history since 1991, following the collapse of the Soviet empire. It declared independence on April 9, 1991, and has since then been on and off with relations with Russia.
The 2008 Russo-Georgian War was a war between Georgia, on one side, and Russia and the Russian-backed self-proclaimed republics of South Ossetia and Abkhazia, on the other. The war took place in August following a period of worsening relations between Russia and Georgia, both formerly constituent republics of the Soviet Union.
The worse political period was Georgia under Mikheil Saakashvili. After the Soviet collapse, the deep-seated conflicts in Georgia had remained at a stalemate until 2004, when Mikheil Saakashvili came to power after Georgia's Rose revolution, which ousted president Eduard Shevardnadze. Restoring South Ossetia and Abkhazia to Georgian control was a first concern of Saakashvili. Besides that, Mikheil Saakashvili's policies were formulated and directed alongside Western lines which further deepened relations with Russia. Due to political developments under Saakashvili, Russia took several measures to trim down relations, including shutting down movement between Russia and Georgia.
For fear that the United States might continue strengthening its politics in the region, and as feared in Armenia, Kazakhstan et cetera, Kremlin took the initial step by signing the decree. According to a decree signed by President Putin, beginning on May 15, Georgian citizens can visit Russia for up to 90 days without visas.
"I, hereby, decree that from May 15, 2023, Georgian citizens will be able to enter and exit the Russian Federation without obtaining visas based on current identifying documents, with the exception of citizens entering Russia in order to work or for a period over 90 days for a temporary stay in Russia, including to receive an education," the document posted to the official website.
Another presidential decree cancels a ban on flights of Russian airlines to Georgia and on selling tours to the country which had been in effect since 2019. The visa regime with Georgia was introduced by a decision of Russian authorities in 2000. That said, Georgia waived the visa requirement for Russians in 2012. According to Georgian legislation, Russian citizens can visit Georgia visa-free and stay there for up to one year. Diplomatic ties between the two countries were severed by Tbilisi in 2008 after Russia recognized the independence of Abkhazia and South Ossetia.
Georgian President Salome Zourabichvili believes that Georgia's government should make its position clear following the Russian authorities' decision to resume air traffic with Georgia and lift visa requirements for Georgian citizens. "I propose convening the National Security Council and considering the introduction of visas for Russian citizens for three months, a move that is necessary to us given internal challenges. There is a need for greater control by the state over Russians who arrive in our country. Therefore, it is necessary to take some measures to ensure that all this stays within the normal civilized framework," Zourabichvili said at a press briefing on May 10.
"Georgia does not need any alleged concessions from Russia," she said. Zourabichvili believes that the Russian leadership's decision "runs counter to the interests of Georgia." Presently, Russian citizens do not need visas to visit Georgia.
The Russian president's decree scrapping the visa system for Georgian citizens from May 15, 2023, except for those arriving in Russia for work, was published earlier in the day. Another decree signed by the Russian president lifted restrictions on flights between Russia and Georgia. Direct flights between these two countries were suspended in July 2019.
In his article for the Eurasianet, Giorgi Lomsadze is a journalist based in Tbilisi, wrote that public opinion polls in Georgia indicate that an overwhelming majority of the population supports greater integration with Western institutions, especially the European Union.
But the eased travel rules seem certain to help Georgian-Russian trade. Georgia has been identified as a key conduit for Russia, which has quickly assembled new supply chains to mitigate the impact of Western sanctions. Bilateral trade volume shot up 22 percent during the year-long period after the start of the war in Ukraine, compared to the same timeframe the preceding year. Georgian imports from Russia are also up sharply.
After the Soviet Union collapsed, Russia's relations with former Soviet republics has remarkable difficulties due to several factors. There are still multiple setbacks in the Eurasian Economic Union currently comprising five member states, (Russia, Belarus, Kazakhstan, Kyrgyzstan and Armenia). Russia, Belarus and Kazakhstan are the founding members of the Eurasian Economic Union. The remaining two states acceded in subsequent enlargements. These former Soviet republics have their sentiments, view points and approach towards Russia which mounted 'special military operation' in Ukraine since February 2022.