Entrepreneurs in unexpected places: How one Midwest city promotes diverse local innovation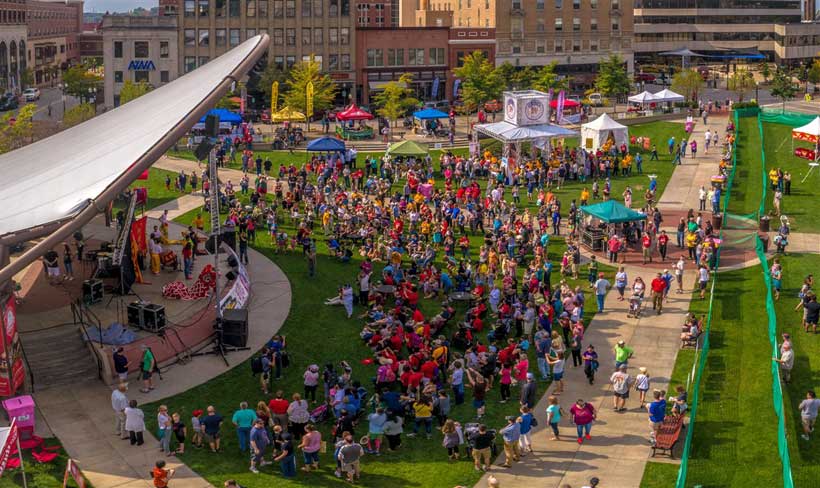 In September of 2017, thousands of people from around the world congregated in an unlikely place: Wausau, Wisconsin.
This diverse crowd was gathered for the first International Wisconsin Ginseng Festival. While many may be surprised that such an event would be held in the middle of Wisconsin's rolling hills and scenic lakes, it is locally a $50 million industry with a long history. In the mid-1970s Hmong immigrants, primarily from Vietnam, brought their entrepreneurial skills and revitalized the local ginseng industry. Welcomed by a friendly community that continues to foster an entrepreneurial spirit, Hsu's Ginseng, now under the leadership of the original founder's son Will Hsu, has grown to be the largest integrated ginseng growing and retailing operation in the U.S. Wausau's industrious self-starters and newcomers grew a multimillion-dollar industry, and the region continues to incubate entrepreneurs across a diverse array of business sectors.
Local innovation
Wausau, ranked recently by ZipRecruiter as a Top 10 Job Market for 2018, has a track record of successful public-private development partnerships and hosts a thriving incubator — the Wausau Entrepreneurial and Education Center — to help local entrepreneurs get started and help established businesses grow. For instance, Wausau-based Resilient Technologies, now a business of Bridgestone Americas, was approached by the U.S. government to develop puncture-resistant tires. In an effort to make military vehicles more safe, they used strong local manufacturing ties to develop a first-of-its-kind non-pneumatic tire in Wausau's incubator. Bridgestone is now looking for ways to apply the technology to its consumer and commercial portfolio, and develop next-generation tires that offer extended mobility.
"A lot of people don't know these types of projects are happening here, but the city of Wausau is a great partner and the city provides our team with a wonderful place to call home," says Louis Stark, operations manager, Resilient Technologies, Bridgestone Americas Tire Operations.
The availability of an experienced workforce that can develop these specialized tires for the U.S. military is the same workforce that has made an impact on other areas of Wausau's economy.
Entrepreneurial workforce
Sometimes entrepreneurial opportunities spring from unusual skills. Some residents in Wausau have deep connections to artistic traditions, including sewing. Bob Jacquart, chief executive officer of Stormy Kromer, makers of iconic hats and rugged outerwear, says he now relies on the sewing skills of Wausau's residents to create one of the Midwest's most storied brands.
Stormy Kromer's operations in Wausau have been successful, outpacing production in the company's headquarters in Ironwood, Michigan.
"I could not have felt more welcome and city leaders could not have been more accommodating in helping Stormy Kromer find a suitable space as well as skilled workers in Wausau," says Jacquart. "Our business found exactly what it needed and the support from leaders was exceptional."
Incubating community
The local economic conditions and support environment that allowed these Wausau-based companies to thrive are the very conditions that led Time Magazine to label Wausau a "middle-class paradise" last year.
A combination of affordability, welcoming atmosphere and economic diversity is attracting young people, new industries and incubating unlikely entrepreneurs. Aiming to make the most out of these trends, the city is responding in kind. New growth and development hit record levels in 2017 across diverse sectors of growing businesses in Wausau. The city's warm attitude toward entrepreneurs and diversity further complement its traditional economic base in metals manufacturing, building materials, insurance, informational technology and health care.
To learn more about how the city of Wausau is attracting entrepreneurs and gaining an international reputation, visit www.wausome.com.
Welcome to Boston's Newest Destination for Innovative Meetings & Events
Four Seasons Hotel One Dalton Street, Boston is located within the brand new, 61-storey skyscraper in Boston's Back Bay neighbourhood and offers more than 10,000 square feet (930 square metres) of total event space. The newest in the Four Seasons family of hotels and resorts for meetings and events is ideally located in the heart of the Back Bay, home to Boston's best shopping and dining.
Planners of high profile meetings, breakout sessions or private dining events have the option to choose from two ballrooms on level 3, each with adjoining foyers, and five additional event rooms on level 6. Floor-to-ceiling windows create beautiful, sunlit rooms that will provide a gorgeous backdrop to any event, with two meeting spaces featuring unique outdoor areas with sweeping city views for a refreshing break.
"It is our goal to ensure every event experience is one of unparalleled sophistication and quality that define the Four Seasons experience," says Reed Kandalaft, General Manager. "Four Seasons Hotel One Dalton Street, Boston is scheduled to open in spring 2019 and we are so excited to show off this gorgeous space to all event planners, local and national, corporate and social."
Created by legendary architect Harry Cobb of Pei Cobb Freed, the new Four Seasons is a uniquely shaped soft triangle, a thin glass spire of soaring height in the Back Bay. As a result, the function spaces are one-of-a-kind, offer modern design inspired by contemporary, leading edge style. Interior designer Bill Rooney created an elegant and warm atmosphere with the use of cream-coloured walls, muted grey palette and a hint of metallic.
Next generation technology in all meeting space includes Xfinity Wi-Fi along with Comcast X1 Platform, audiovisual services and technical support from PSAV. All event spaces have easy elevator access for event guests.
The Four Seasons team will enhance every event moment and will work closely with planners and hosts to create a dynamic itinerary including time for relaxation in the Hotel's spa featuring a 64 foot (19.5 metre) curved indoor pool and complete fitness centre, and unforgettable dining at ZUMA, the world-renowned Japanese izakaya.
DiscoverEU gives 14,500 more young people the chance to explore Europe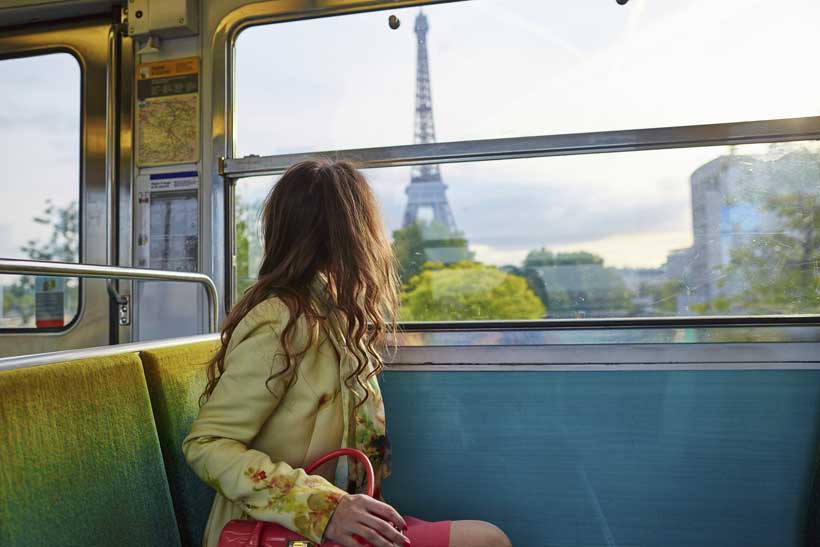 More than 14,500 18-year-olds have been selected from almost 80,000 applications to receive a DiscoverEU travel pass. Participants will be able to travel between 15 April and 31 October 2019 for up to 30 days.
The second round of the European Commission's DiscoverEU initiative attracted applications from almost 80,000 young people from all EU Member States during a two-week period that closed on 11 December 2018. 14,536 young Europeans were selected based on the award criteria and taking into account the quota set for each EU Member State.
Commissioner Tibor Navracsics, responsible for Education, Culture, Youth and Sport,said: "It is wonderful to see how young Europeans are using DiscoverEU to get to know their continent. In total, almost 180,000 young people from all over Europe have applied during the two rounds in 2018; and thanks to this initiative, we will have so far given around 30,000 young people the chance to explore Europe's cultures and traditions and connect with other travellers, as well as the communities they are visiting. It is inspiring to see how young people are exploring Europe through a personal journey. DiscoverEU allows them to plan their own trips, share their stories on social media and make new friends."
The winners of the second round will now be contacted so that they can book their trips. They will be able to travel, alone or in groups of maximum five people, between 15 April and 31 October 2019 for up to 30 days. Most of them will travel by rail with alternative modes of transport used in exceptional cases.
As well as the travel pass, the young people will receive pre-departure guidance, and they will be able to get in touch with each other on social media. They will also be informed of special opportunities available to them, for example price reductions on entry tickets for museums or cultural sites, participation in learning activities or welcome events organised by locals in the cities they will visit.
Background
DiscoverEU is an informal travel experience for young individuals or small groups, including those from disadvantaged backgrounds, which is accessible and simple. It gives 18-year-olds a chance to learn about European cultural heritage and diversity, to connect with other young people and to explore their European identity. The initiative was launched in June 2018, following a proposal from the European Parliament for a Preparatory Action with a budget of €12 million in 2018. The first application round gave around 15,000 young people the opportunity to travel around Europe. For 2019, the European Parliament has approved €16 million for DiscoverEU. The Commission is planning to launch the next application round in summer 2019. Specific dates and further information will be announced on the European Youth Portal in due course.
In May 2018, the Commission proposed €700 million for DiscoverEU as part of the future Erasmus+ programme under the EU's next long-term budget for 2021-2027. If the European Parliament and the Council agree to this, an additional 1.5 million 18-year-olds would be able to travel over those seven years.
The Commission is working to develop DiscoverEU into an even more valuable and inclusive learning experience for young Europeans. To this end, the Commission aims to increase the impact of the action and improve it further based on the interests shown by young travellers and on feedback from both travellers and key stakeholders.
Luxury travellers can now discover one of the most exciting regions of the world with the expert knowledge and unrivalled service of Four Seasons United Arab Emirates Collection. The properties are some of the newest in the Four Seasons portfolio, and their striking design is enhanced by the characters in their staff who anticipate guests' every need and ensure their visit is a memorable one.
Day One: Dubai
Guests will arrive at Four Seasons Resort Dubai at Jumeirah Beach, a lush green oceanfront oasis in a prestigious beachside community. They can take time to enjoy the abundance of amenities at the Resort including three stunning pools, watersports, a state-of-the-art gym and more, while still feeling a sense of place in the city with vast ocean views on one side and the striking skyline on the other.
At dusk, guests will embark on an "Arabian Romance" at The Pearl Spa, beginning the romantic journey with caviar, canapés and bubbly as they unwind in a deeply relaxing warm bath-soak. They will drift away side-by-side during this custom couples' treatment in which every aspect of this indulgent ritual is tailored to emotional and physical needs.
Feeling refreshed and revitalised, they can experience the Resort's glamorous dining destinations, for which it is renowned in the city. Start with drinks for two under the stars on the rooftop at Mercury Lounge, followed by a dinner at Sea Fu, which serves the best seafood in town in an elegant lantern-lit setting with dreamy pool and beach views. For a nightcap, the team of tastemakers at Hendricks Bar will mix a personalised concoction, infused with guests' favourite flavours and the bartender's creative touch.
Day Two: Dubai
After a leisurely buffet breakfast at SUQ Restaurant, guests can make their way to the vibrant DIFC area to check in to Four Seasons Hotel Dubai International Financial Centre. Just 15 minutes away from the Resort via a luxury private vehicle, it is a boutique-style sanctuary in the heart of dynamic Dubai.
Dubai is synonymous with shopping and during guests' second day, they will take full advantage of the Hotel's exclusive personal shopping package in partnership with Bloomingdales, Dubai Mall. A dedicated personal shopping consultant will meet them at the VIP entrance of Bloomingdale's and escort them to a private fitting room where a pre-selected assortment of the latest fashion items will await. They may also enjoy pampering time with a choice of a manicure, pedicure or blow dry at the store's Aveda salon; a transformative makeover from a professional makeup artist; a service of choice from the Experience Beauty area, which offers pioneering options such as Skin Analysis to LED Mask Therapy to leave one looking radiant; a selection of dreamy Magnolia Bakery cupcakes to boost energy levels while shopping; a one-on-one expert session with an interior designer at Bloomingdale's Home, the region's top resource for the best in home furnishings; and post-shopping afternoon tea for two at the Armani Dubai Caffé.
Right next door to the Mall is the world's tallest building, the Burj Khalifa, where guests will take a trip to the stunning observatories on the 125th floor before retiring back to the Hotel to relax over sundowners at Luna Sky Bar. Later in the evening a delicious dining experience at MINA Brasserie awaits, including a Tasting Menu of Executive Chef Matt Dahlkemper's favourites.
Day Three: Abu Dhabi
Next guests will travel to Abu Dhabi in refined style in a chauffeur-driven Bentley, with Four Seasons amenities for extra comfort.   With the capital just a short drive away, guests can quickly immerse themselves in a city boasting a wealth of cultural landmarks, while deepening their understanding of the United Arab Emirates.
Following a warm Four Seasons welcome and VIP check in at Four Seasons Hotel Abu Dhabi at Al Maryah Island, guests will enjoy a journey into Emirati culture, courtesy of a tailored-made experience with Abu Dhabi Cultural Ambassador Maitha Juma at Al Meylas Majilis Lounge.  A carefully crafted lunch spread of Emirati-inspired dishes will be served while guests enjoy an intimate private talk, unveiling little-known Emirati traditions and customs including unique insights into family life and culture.
A private tour of the Hotel's impressive art collection follows, curated by an in-house Four Seasons Art Ambassador.  After an afternoon at leisure enjoying the range of Hotel facilities, pre-arranged transfers allow guests to be inspired by a modern architectural wonder in the form of Sheikh Zayed Grand Mosque.  This visit at sunset allows guests to fully appreciate one of the World's largest mosques, which as the resting place of the late Sheikh Zayed, acts as a spiritual beacon for the United Arab Emirates.
Upon returning to the Hotel, guests can reflect on their day over dinner in the authentic 1920's surroundings of Butcher & Still.   An exclusive Chef's Table experience with Chef Marshall Roth will provide an up close and personal dining experience that transports guests back to the bygone Prohibition era of 1920s Chicago, with a range of authentic dishes and speakeasy storytelling to match.
Day Four: Abu Dhabi
With Louvre Abu Dhabi just a few minutes away by road, Four Seasons Hotel Abu Dhabi at Al Maryah Island provides the ideal stage for guests to indulge their appreciation of arts and culture with this exclusive, VIP morning tour of the museum.
Return to Hotel for an afternoon on the third floor Wellness Deck of the property that begins with a specially curated, healthy lunch menu to be enjoyed poolside at Eclipse Terrace Lounge.  After some relaxation time, Dahlia Spa invites guests to the luxury Couple Spa Suite for a three hour journey of treatments and rejuvenation time, including full access to Spa facilities, a two hour side by side massage and uplifting facial treatment.
Toast to the memories of exclusive Four Seasons experiences with an intimate evening of dining at Cafe Milano hosted by the Executive Head Chef.  Course by course, the full story of Washington DC-based Cafe Milano's historical rise to the status of "political powerhouse eatery" is told, as a culinary journey of Italy of regional flavours unfolds.
Rates start from USD 2,150 per night for the package for a minimum of four nights across the three properties. Included in the experience:
Accommodations
Luxury suite for two including one night at Four Seasons Resort Dubai at Jumeirah Beach, one night at Four Seasons Hotel DIFC and two nights at Four Seasons Hotel Abu Dhabi
Half board dining experience at all properties
Luxury transfers between Dubai and Abu Dhabi
Experiences at Four Seasons Resort Dubai at Jumeirah Beach
Arabic Romance journey at The Pearl Spa (two hours)
Sunset drinks for two at Mercury Lounge
Dinner for two at Sea Fu
Nightcap of cocktails for two at Hendricks Bar
Experiences at Four Seasons Hotel DIFC
Personal shopping experience at Dubai Mall
At the top, Burj Khalifa
Sunset drinks at Luna Sky Bar
Four course tasting menu at MINA Brasserie
Experiences at Four Seasons Hotel Abu Dhabi
Lunch with Abu Dhabi Cultural Ambassador
Private tour of Hotel art collection
Sheikh Zayed Mosque at sunset (Hotel transfer included)
Chef's Table experience at Butcher & Still
VIP tour of Louvre Abu Dhabi
Poolside lunch at Eclipse Terrace Lounge
Relaxing together journey at Dahlia Spa