The Ethiopian Powder Keg Is a Regional Threat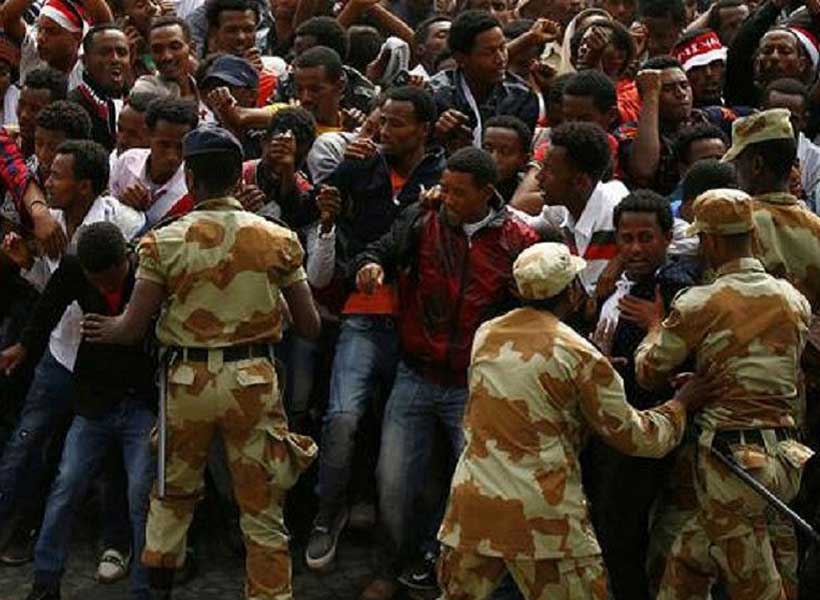 When governmental forces killed at least 9 civilians in last week's security operation in Ethiopia's Oromia region to enforce the country's state of emergency, popular outrage at the government reached new levels. Even if the killings were later labelled an "accident" due to wrong intelligence, and although apologies were sent to the families, these actions did little to calm the storm already brewing in the country. While the Horn of Africa has seen continual strife for years, the events that have been unfolding in Ethiopia risk spreading instability far beyond the country's borders. The world should pay attention.
Tensions in Addis Ababa have been running high ever since a state of emergency was imposed on February 16th after the surprise resignation of Prime Minister Hailemariam Desalegn. The government stated the state of emergency  was intended to protect the constitution and safeguard stability, but the main opposition party, the Oromo Federalist Congress (OFC), fiercely rejected the decree as null and void after evidence of vote rigging in the procedures emerged.
The OFC, and indeed Ethiopia's wider population, has good cause to be suspicious of the governments' motives. After all, Addis Ababa has harnessed measures like this for nefarious reasons before. A state of emergency was declared for the first time in 25 years in the country in 2016, when anti-government protests rocked the Oromia region. Protesters of the Oromo ethnic group demanded greater autonomy and an end to the economic marginalization perpetrated by the ruling Tigrayan ethnic group. In response, former PM Desalegn eventually imposed emergency laws because "the situation posed a threat against the people of the country." In reality, however, both emergency periods were used as a ploy to crack down hard on dissent.
International observers now fear widespread human rights abuses under the guise of 'protecting stability', as the emergency measures severely curtail freedom of speech and assembly rights. They bar the distribution of writings that could incite violence – though what constitutes "inciting" tends to be arbitrarily defined by the authorities. And with its sweeping new powers, the military is authorized to suppress any form of opposition.
No wonder, then, that the recent killings are not regarded as the accidents the authorities want to make them seem. While peaceful protests in Oromia and the capital continue, where shops have shut down and public transport has stopped, Ethiopia's population is more divided than ever. Next to the ethnic divisions paralyzing national politics, Ethiopia's economy has ground to a halt, further widening inequalities between ethnic groups.
This is all bad news. Not only is Ethiopia the Horn of Africa's economic engine, but its US-allied military plays a significant role in regional peacekeeping and the fight against terrorism. Should Addis Ababa spiral further into chaos, the glue that has been keeping a war-torn region together would melt away and instability would rapidly spread to Ethiopia's neighbors, especially South Sudan and Djibouti.
Mired in civil war since 2013 following its split from Sudan, South Sudan is heavily reliant on Ethiopia's peacekeeping forces and its diplomatic heft. Addis Ababa is the main contributor to the various UN security forces in the country and has played a key role in guaranteeing the August 2015 Agreement on the Resolution of the Conflict in the Republic of South Sudan.
The chaos that would ensue in South Sudan if refugees and possibly even armed groups from Ethiopia were to be added to this volatile mix is hard to imagine. Besides the nearly daily massacres, South Sudan is already unable to feed its population, the majority of it internally displaced people. As of March 2018, more than 5.3 million people are in dire need for food assistance while 204,000 are seeking refuge in UN camps. With ceasefires routinely ignored, stability is unlikely to take hold any time soon.
Another country whose fate hangs in the balance is pocket-sized Djibouti. Much like South Sudan, the port nation is vitally dependent on foreign resources to sustain its economy and its people. Ethiopia provides most of Djibouti's electricity, fruits and fresh water and is responsible for keeping the country's ports busy. Since Ethiopia is a landlocked country 100 million strong, Djibouti's ports are an essential part of its trade. As such, any conflict in Ethiopia threatens the supply lines that have thus far saved its diminutive neighbor from collapse.
Despite its semblance of stability, Djibouti's iron-fisted ruler Ismail Omar Guelleh, has become increasingly volatile. In power since 1999, Guelleh has stepped up its suppression of human rights and dissent, while doing precious little to raise the fortunes of the country's impoverished population. While shining new buildings dot the landscape in the country's capital, most locals live in squalid suburbs lacking access to clean water or economic opportunities. Observers worry that an external shock to the country could reignite long-silenced protests in one of Africa's poorest countries.
Much of Djibouti's woes are its own doings. Other than Ethiopia, Guelleh has found an ally in China, which is playing a major part in keeping the Djiboutian economic engine going. While Beijing has poured $14.4 billion into its foothold since 2015, Guelleh has been eager to show his gratitude. In February, the government seized  the Doraleh Container Terminal, previously run by Dubai's DP World, in an apparent favor to China. Such preferential treatment isn't doing Guelleh any favors with the local population, already unhappy about the Chinese presence.
Though Djibouti seems unlikely to revolt as long as China is watching over it, even Beijing won't be able to hold back the tide if Ethiopia collapses and the ensuing instability inevitably adds fire to notoriously fragile South Sudan.
Given the magnitude of the stakes, Ethiopia's emergency laws have therefore become a pan-African problem. They are not just a threat to Addis Ababa, but to the entire region, which relies heavily on the country for trade and aid. Unless Ethiopia's government changes its ways, abolishes the state of emergency and allows for free and fair elections to be organized, Addis Ababa might well be the spark that lights the fuse on the Horn of Africa.
South Sudan: Progress on peace agreement 'limps along'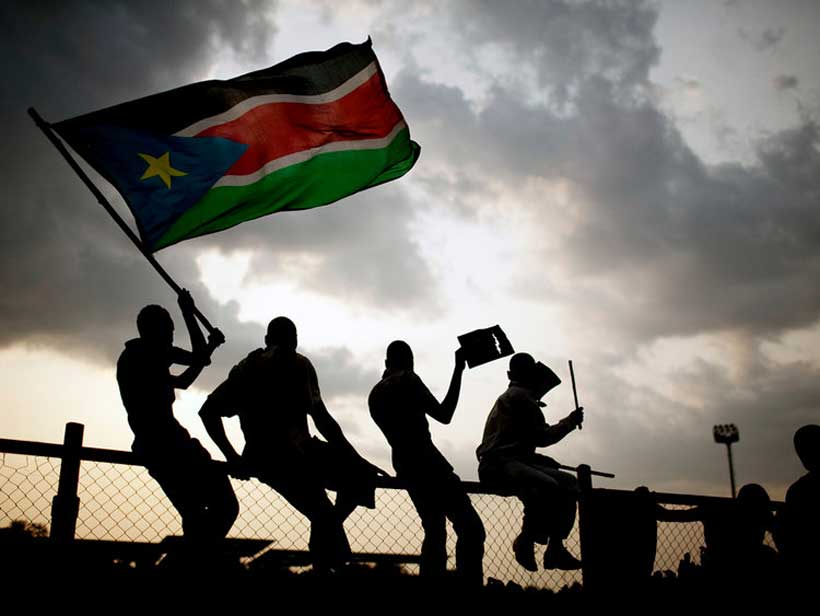 Although the transitional government in South Sudan continues to function, with state governors now appointed, among other developments, progress on the 2018 peace agreement "limps along", the top UN official in the country told a virtual meeting of the Security Council on Wednesday.
David Shearer, head of the UN Mission in South Sudan (UNMISS), updated ambassadors on the country's ongoing political and security situations, which are unfolding amid the COVID-19 pandemic and an upturn in inter-communal violence in Jonglei and other states.
"COVID-19 has slowed implementation of the peace agreement, including meeting key benchmarks, but the pandemic is not entirely to blame", he said, speaking from the capital, Juba.
"We are seeing a reversion to 'business as usual' where progress on the peace agreement itself limps along."
The peace agreement was the latest deal in efforts to end political infighting and violent conflict in South Sudan, the world's youngest nation.
The country gained independence from Sudan in 2011 but descended into chaos roughly two-and-a-half years later following an impasse between President Salva Kiir and his former deputy, Riek Machar.
Progress 'painfully slow'
Today, South Sudan now has five vice presidents who head clusters of ministries where activities are progressing well, according to Mr. Shearer.
"Elsewhere, however, progress has been painfully slow", he reported. "Cabinet meetings occur irregularly, and the South Sudanese want to see the President and vice presidents meeting and working collectively."
Meanwhile, there has been "almost no movement" on security sector reform, while the Transitional National Legislative Assembly has yet to be reconstituted, which is delaying progress on the Constitution.
Mr. Shearer said these continuing delays risk pushing elections out well beyond the timeline prescribed under the agreement, which will only add to the people's growing disillusionment.
Inter-communal tensions remain high
The UN mission chief also briefed on the violence among Nuer, Murle and Dinka communities in Jonglei State over the past six months, which has left 600 people dead and homes torched, with women and children kidnapped. The situation has since calmed though tensions remain high. Mr. Shearer said a recent meeting among senior leaders, organized by UNMISS, was encouraging.
However, the mission was thwarted in attempts to deploy peacekeepers following attacks launched by the National Salvation Front armed group in areas of Central Equatoria state, which were met by heavy government fire.
"For the past three weeks, the usual mechanisms through which UNMISS coordinates its movement have seriously deteriorated. COVID-19 can be partly blamed but the influence of hardliners in the security forces is the principal obstacle," he said.
Later in the meeting, South Sudanese activist and feminist, Nyachangkuoth Rambang Tai, shared her concerns about the ongoing inter-communal violence and the need for greater women's participation in governance and peacebuilding.
She called on the international community to urgently support local civil society organizations, particularly those led by women.
"Another way to help address the cycle of violence is to ensure transitional justice is made a priority. We cannot except citizens who lost their loved ones, or whose loved ones have been killed, to forgive and move on without healing and accountability. This is unrealistic and will only encourage conflict," said Ms. Tai, the Gender and Social Justice Manager with Assistance Missions for Africa.
Violence impacts humanitarians
Mr. Shearer outlined how South Sudan is faring in the wake of recent floods affecting some 500,000 citizens.
On Wednesday, the World Food Programme (WFP) reported that it is reaching vulnerable families with urgently needed assistance.
Aid workers have been striving to help communities impacted by the flood waters, as well as the violence, and now the pandemic. Sometimes they pay a heavy price, as Mr. Shearer pointed out.
"This year, seven aid workers have tragically lost their lives and another 144 have been evacuated because of sub-national violence", he said.
"This meant an upturn in violence stemming from splintering between and within groups. The difference this year is that external political actors are fuelling these local conflicts with military advice and with heavy weapons."
Millions in need
COVID-19 has only added to the ongoing suffering in South Sudan. The UN Humanitarian Coordinator reported that during the annual hunger season a few months back, some 6.5 million people, or more than half the population, faced severe food insecurity.
"Overall this year, 7.5 million people now need humanitarian assistance –and that's close to levels in 2017 when we warned of famine", Mark Lowcock told the Council. He added that some 1.3 million under-fives are forecasted to be malnourished: the highest figure in four years.
The UN relief chief urged ambassadors to fund a $1.9 billion response plan to meet the ever-growing needs.
Changes at POC sites
With the transitional government in place and a ceasefire holding, the UN Mission in South Sudan is looking at how to better support peace efforts and protect civilians.
More than 180,000 people are still living in Protection of Civilian (POC) sites at five UNMISS bases across the country, and Mr. Shearer said the conditions which led to their establishment no longer exist.
As a result, UNMISS has gradually withdrawn its troops and police from "static duties" at the Bor and Wau POC sites, following consultations with the Government and others, including displaced persons.
"The spike in subnational violence is occurring in remote areas, not near our POC sites. Therefore, we have to deploy our forces to provide protection where there is greatest need," he said, emphasizing the need for the UN force to be robust, nimble and proactive.
Mr. Shearer explained that following the gradual withdrawal of UN peacekeepers, the POC sites will be under the control of the Government.
He stressed that no one will be pushed out or asked to leave when this transition occurs, while humanitarian services will continue.
Why Young African Scholars Must Engage the Law and Politics of Africa through New Perspectives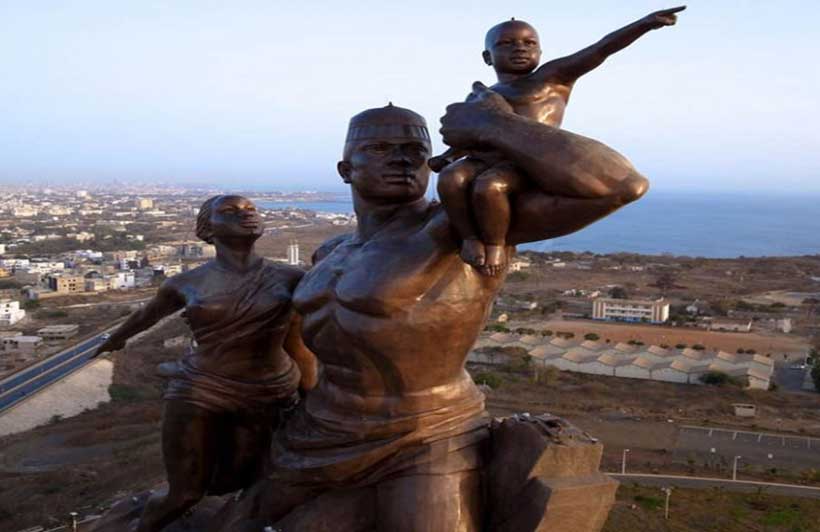 The Year of Africa was a powerful phase, a transitional moment that saw Africa in liberated black and white images. In one, a woman wearing sunglasses and sitting astride a motorcycle scooter communicated freedom and a promise of a bold future.In another, a smiling, young woman in a polka dot dress wore Independence in a sash, followed by a happy crowd. In yet another, a grinning man borne on the shoulders of two other men in a throbbing crowd, carried a placard that read: COMPLETE INDEPENDENCE 1961. It was the year that saw seventeen African states begin a journey of black statehood. Those images were metaphors of liberty in a continent that had been kept away from deciding the course of its own destiny. 1960 was a beginning and the end of the African struggle.
It was the beginning of the African struggle because Africans in the independent states were transitioning from struggling against colonialism to contending against the political realities of their post-independent states. And it was the end, because those Africans didn't have to contend against colonialism any more. In the true picture of things, it was a transition from the political control of people who sought the wealth of the continent to a struggle with murderous regimes, and the sad realization of the true damage that colonialism had wreaked in the political arrangement of the people.In Nigeria, it was the beginning of the weaponization of ethnicity and of resentful distrust in state politics.
Africa in the 1960s was a dramatic spectacle of violence, new beginnings and the creation of histories that has informed the present. Independence movements aspired towards liberated African states. The consciousness of colonial restraints inspired actions that marked the trajectory of the continent's destiny. The political history of Africa's becoming is a timeline of seesaw moments. Dictators have risen and have fallen in the hubris of forgetfulness thatthe powers that saw to their rise could see to their fall. The legal systems, processes, institutions and the politics of Africa were forged in the turbulence of African history.
Today it is easy to say that Africa has made progress in its strides towards social and political evolution, but the past is a mirror of solutions to present problems. This is why it has become imperative for newer approaches to emerge in the study of law and politics in the context of Africa. Founded in 2020 by me, the Carnelian Journal of Law and Politics is Africa's response to the need for new insights on law and politics in the African context. This new journal gives young African researchers the opportunity to contribute top quality perspectives to the discourse on the law and politics of Africa. This is important as newer voices are needed to give an inter-generational balance to the debate on African law and politics. And this is why the journal has emerged to bridge the scholarly gap.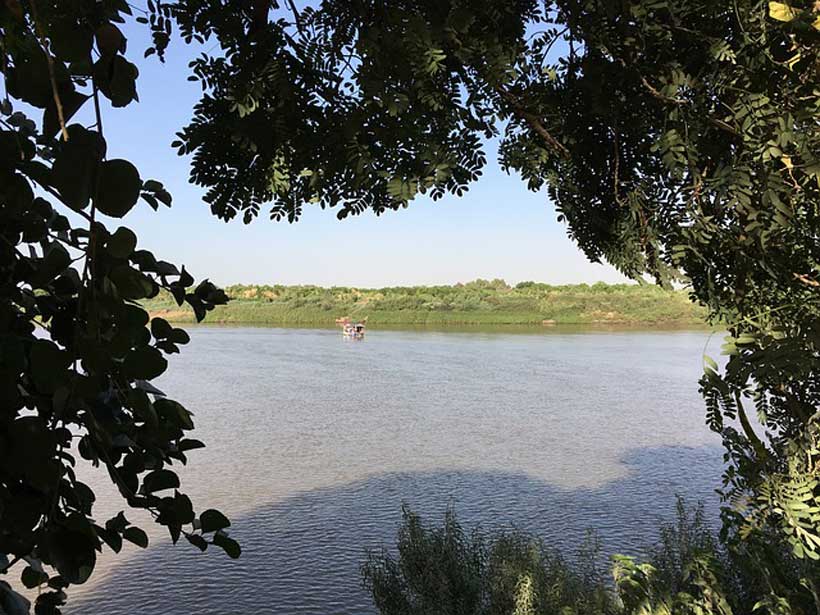 For the first time in decades, Sudan is on a path to peace and democracy, turning the fall of a dictatorial regime into a reckoning with entrenched societal fissures and the overhaul of the institutions that reinforced them. On the other hand, South Sudan and its unity government, once a darling of western governments and NGOs as a model for religious freedom and democratic potential, continues to struggle to build peace and stability in the absence of any consolidated, legitimate institutions of authority.

It may be time to re-examine what we think we know about the war that split them apart.

Sudan: A Case for Cautious Optimism

Since the 2019 protests and coup that ended the repressive 30-year reign of dictator Omar al-Bashir, Sudan's transitional government is slowly working to undo decades of damage and emerge from isolation.

In recent weeks, Sudan has signed successive peace deals with rebel forces addressing grievances that have long inhibited a permanent resolution to the conflict. The agreements separate religion from the state and establish a commission for religious freedom mandated to protect the country's Christian minority. They also grant autonomy to the contested regions of Blue Nile and South Kordofan and set Darfur on a path to reunification under its own governor. An August 31 agreement on Darfur also covers power sharing, security, transitional justice, land ownership and the return of internally displaced persons and refugees.

In addition to completing the peace processes mandated in Sudan's interim constitution, Sudan has also taken steps to reset relations internationally. Though the transitional government has limited power in this area, indications are encouraging for the potential normalisation of Sudan's relationship with Israel – which would, in turn, support Sudan's case for removal from the United States' list of state sponsors of terrorism.

Positive as the outlook appears to be, Sudan has a long, difficult road to recovery ahead. The transitional government has 26 months left to lay the groundwork for a civilian, democratically elected government to take over. In addition to the colossal challenge of rebuilding institutions nearly from scratch, the pandemic and the global commodity market collapse have generated urgent economic woes.

Moreover, anyone with experience on the ground in Sudan will warn against misplaced confidence at this early stage. Connection with the international community – and international markets – has long served as an incentive to end the conflict, but even the most promising of peace agreements has failed to produce sufficient stability for sustained development.

South Sudan: A Grim Reality

If Sudan calls for cautious optimism, South Sudan demands a reckoning with the failure of the international response.

When South Sudan seceded in 2011, observers were optimistic. Those in the international community – both in the omnipresent NGO sector as well as foreign governments (principally the United States) believed that the oppressed Christian South would finally be free from its Islamic subjugators in the North, and the resolution of this religious divide would finally bring peace to the region. Instead, two years after independence, a brutal civil war broke out between President Salva Kiir Mayardit and former First Vice President Riek Machar, displacing significant numbers of people and leaving large swathes of the country reliant on humanitarian aid. Best estimates of numbers killed are upwards of 400,000, which at times has rivaled the war in Syria that received far greater attention.'

So, what happened? How did the Cinderella story of South Sudan's independence become a nightmare?

The Sudanese People's Liberation Movement/Army (SPLM/A), the rebels turned political party who governed the country at independence, were ill-prepared to fulfil the functions of a state, despite the heavy investment and optimism afforded them by their international supporters leading up to 2011. Well before South Sudan split from the north, NGOs and aid groups had provided the overwhelming majority of state services, often with incorrect or incomplete knowledge of where resources were going. Some organisations even unwittingly provided direct financial to support to militias or funded 'dialogues' that served primarily as brand rehabilitation for war lords looking to take advantage of a sprawling and largely unregulated aid industry.

Arguably the international humanitarian response formed the economic, social and political foundations for the South Sudanese state that emerged in 2011. The sad irony is that these foundations have been purged by years of corruption and mismanagement since.

This dynamic followed South Sudan beyond independence, creating a cycle of escalating violence enabled by a steady flow in billions of dollars of humanitarian aid. The assumption that the Southern forces represented a unified Christian bloc fighting for religious freedom and human rights was convenient for warlords seeking resources and legitimacy and appealing to the international NGO and donor community – especially to faith-based aid efforts – but it has proved to be devastating for the millions affected by the ongoing conflict.

Ultimately, because the 2005 peace process took the Southern rebel forces' branding at face value – with the support of the aid industry – it failed to confront the fragmentation and factionalism that had destroyed South Sudan and anticipate that these fissures would continue and undermine state-building efforts today. Though a tragedy for the South Sudanese, lessons from the failure of peacebuilding efforts in South Sudan may prove valuable to its northern neighbour – and Sudan's transitional government appears to be learning already.