India's Growth Story Since the 1990s Remarkably Stable and Resilient
The Indian economy is set to revert to its trend growth rate of 7.5 percent in the coming years as it bottoms out from the impact of the Goods and Services Tax (GST) and demonetization, a new World Bank report says.
The India Development Update, released today, is a biannual flagship publication of the World Bank which takes stock of the Indian economy. The current issue (March 2018), titled "India's Growth Story" describes the state of the Indian economy, shares India's growth experience and trajectory over the past several decades and provides a long-term perspective on India's growth outlook. Over the last 50 years, the Update notes that India's average growth has accelerated slowly but steadily across sectors – agriculture, industry and services – and become more stable. This is reflected in increasing labor productivity and total factor productivity. After growing far more rapidly before the global financial crisis, the economy has grown at an average rate of about 7 percent since 2008–09.
The Update centers around an assessment of what it will take for India to return to growth rates of 8 percent and higher on a sustained basis. To sustain its growth path, India will need to keep a close eye on several factors to make the country more resilient to shocks: the changing landscape of open trade, reforms in the banking sector, strengthening financial institutions, and regulatory supervision of the financial sector. Deepening its structural reforms in the areas of health, education and service delivery will be critical for development of human capital required to sustain growth.
Outlook
India's GDP growth saw a temporary dip in the last two quarters of 2016-17 and the first quarter of 2017-18 due to demonetization and disruptions surrounding the initial implementation of GST. Economic activity has begun to stabilize since August 2017. India's GDP growth is projected to reach 6.7 percent in 2017-18 and accelerate to 7.3 percent and 7.5 percent in 2018-19 and 2019-20 respectively. While services will continue to remain the main driver of economic growth; industrial activity is poised to grow, with manufacturing expected to accelerate following the implementation of the GST, and agriculture will likely grow at its long-term average growth rate.
India's growth in recent years has been supported by prudent macroeconomic policy: a new inflation targeting framework, energy subsidy reforms, fiscal consolidation, higher quality of public expenditure and a stable balance of payment situation. In addition, recent policy reforms have helped India improve the business environment, ease inflows of foreign direct investment (FDI) and improve credit behavior.
The Update points to the positive impulse expected from India's novel GST system which, while remaining more complex than comparable systems in other countries, is likely to improve the domestic flow of goods and services, contribute to the formalization of the economy and sustainably enhance growth.
"India's long-term growth has become more steady, stable, diversified and resilient. In the long-run, for higher growth to be sustainable and inclusive, India needs to use land and water, which are increasingly becoming scarce resources, more productively, make growth more inclusive, and strengthen its public sector to meet the challenges of a fast growing, globalizing and increasingly middle-class economy," said Junaid Ahmad, World Bank Country Director in India.
Higher growth requires reforms
Despite the recent momentum, attaining a growth rate of 8 percent and higher on a sustained basis will require addressing several structural challenges. India needs to durably recover its two lagging engines of growth – private investments and exports – while maintaining its hard-won macroeconomic stability. Crucial steps in this process include cleaning up banks' balance sheets, realizing the expected growth and fiscal dividend from the GST, and continuing the integration into the global economy.
"Durable revival in private investments and exports would be crucial for India achieving a sustained high growth of 8 percent and above," said Poonam Gupta, Lead Economist and the main author of the report. "This will require continued impetus for structural reforms. Resorting to countercyclical policies will not help spur sustained growth and India should not compromise its hard-earned fiscal discipline in order to accelerate growth," she added.
Priority areas for reform
Investments 
The rate of investment needs to accelerate. Private investment in India is constrained by several factors including issues related to past leverages, credit availability, market demand, and policy uncertainty. Understanding and relieving the generic, spatial, or sector-specific constraints to investment growth is important. Further policy measures should aim at assuring an efficient mix of public and private resources to effectively use scarce public funds and crowd-in private investment. Private sector investment in particular needs to be enhanced, through measures that assure a favorable investment climate while reducing policy uncertainty.
Bank Credit
Reviving bank credit to support growth is important. The banking sector is experiencing high balance sheet stress. The genesis of the problem can be traced to the period of exuberant bank credit growth during 2004–08, and to the response to the global financial crisis, which entailed evergreening of loans. Decisive reforms will be needed to enable the Indian banking sector to help finance India's growth aspirations. The implementation of the new Insolvency and Bankruptcy Code is an important step towards improving the credit behavior; and the recent efforts towards recapitalization have the potential to ease stress on the banking sector and reinvigorate bank credit. However, they need to be followed by wider reforms. Additional measures could include a consolidation of public-sector banks, revising their incentive structure to align more closely with their commercial performance, ensuring a level playing field for private banks, and opening the space for greater competition.
Exports
Export growth rate remains well below the levels registered during the boom years of 2004-2008. The Update points out that India's export growth has lagged global growth in recent years. Among the many preconditions for India to reverse this pattern are an infrastructural boost to bring it on par with the world's current manufacturing hubs. In addition, reforms to land, labor and financial markets would be needed to assure the continued competitive supply and use of key production inputs. Finally, building on recent improvements to its doing business ranking, India can benefit from further strengthening its competitive business environment.
Leverage external conditions
As India has increased the level of integration with the rest of the world in recent years, it could benefit from the revival in the global economy and trade volumes, both of which are poised to grow at healthy rates in the near-term. Leveraging the global recovery will be key for India to elevate its growth rates. While oil prices pose less of a risk for the Indian economy, the expected normalization of monetary policy by the US and other advanced economies are likely to tighten financing conditions.
Concerted Action Needed to Address Unique Challenges Faced by Pacific Island Countries
Small island developing states (SIDS) must position themselves to take full advantage of often limited, but nonetheless available, opportunities to improve standards of living and accelerate economic growth, according to the latest issue of the Asian Development Bank's (ADB) Pacific Economic Monitor launched today.
The Monitor focuses on addressing the development needs and challenges of the Pacific SIDS, which in the context of this publication are the Cook Islands, the Federated States of Micronesia, Fiji, Kiribati, the Marshall Islands, Nauru, Palau, Papua New Guinea (PNG), Samoa, Solomon Islands, Tonga, Tuvalu, and Vanuatu.
The Monitor notes that the geographic and physical challenges faced by SIDS manifest in elevated cost structures and heightened economic vulnerability that severely constrain development prospects. These are further compounded by fragility from thin institutional capacities for effective governance and increased climate change risks.
"Development challenges stemming from vulnerability and fragility, which are further amplified by climate change impacts, call for a differentiated approach to long-term development among the SIDS," said ADB Director General for the Pacific Ms. Carmela Locsin. "Sustainable development financing as well as innovative, fit-for-purpose strategies for institutional strengthening are central to such an approach."
This is the 28th issue of the Monitor, the ADB Pacific Department's flagship economic publication, which was launched in 2009 to provide more regular economic reporting on the Pacific islands. It reveals that a weak external environment is translating into a softer 2019–2020 outlook for the Pacific through subdued exports. The subregional outlook is for average growth of 4.0% in 2019 before moderating to 2.5% in 2020, largely reflecting weaker prospects in Fiji and a return to low growth in PNG as the ongoing recovery from last year's major earthquake fades.
The Monitor includes country articles as well as policy briefs. Country articles feature analyses of labor productivity and youth unemployment in Fiji, fishing revenues in Kiribati and Tuvalu, and how various SIDS manage unconventional revenue streams. Other articles focus on recent fiscal adjustments in PNG, sustaining tourism-led growth in the Cook Islands, improving the business environment in Palau, Samoa's ability to rebound and build resilience after disasters, and urbanization issues in Tonga.
Topical policy briefs in the report further examine the common development challenges faced by SIDS. The first policy brief discusses the structural constraints to long-term development among SIDS and highlights the crucial role of sustainable development financing to overcome these. Another policy brief mapping fragility in the Pacific shows that although some progress has been made over the past decade to strengthen institutional capacities among SIDS, there is still work to be done. Other policy briefs outline key takeaways from some Pacific atoll nations at the frontlines of climate change, and explore poverty reduction challenges in small island developing states, with special reference to PNG.
The Pacific Economic Monitor is ADB's bi-annual review of economic developments and policy issues in ADB's 14 developing member countries in the Pacific. In combination with the Asian Development Outlook series, ADB provides quarterly reports on economic trends and policy developments in the Pacific. The Monitor welcomes contributions of policy briefs from external authors and institutions.
Weak Outlook in GCC Due to Muted Oil Prices & Global Trends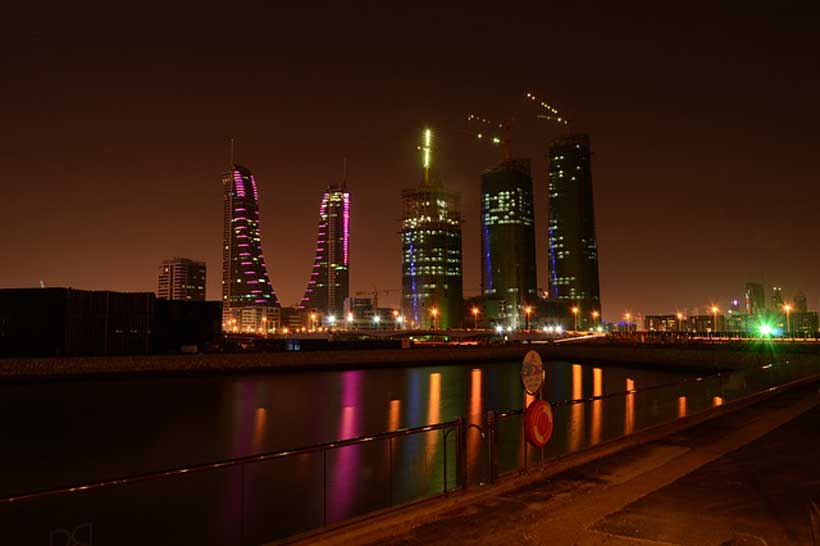 Economic growth in the Gulf Cooperation Council (GCC) was significantly weakened in 2019 due to muted oil prices and excess oil supply, according to the new World Bank's Gulf Economic Update released today. As a result, overall real GDP growth in the GCC is estimated to drop to 0.8% this year compared with 2% last year. While most GCC countries retained strong external positions in 2019, the ongoing slowdown in China and the continued global trade war are hindering their efforts to boost non-oil exports. Meanwhile, resurgent geopolitical risks are raising risk perceptions, which could hurt prospects for investment.
This issue of the Gulf Economic Update, titled "Economic Diversification for a Sustainable and Resilient GCC", explores ways in which GCC countries can pursue diversification that is environmentally sustainable and resilient to global megatrend. Many countries in the region have pursued 'traditional diversification', meaning diversifying away from hydrocarbon production but towards heavy industries that still depend on fossil fuels. The emissions-intensive nature of 'traditional diversification' has increased the GCC countries' exposure to disruptive low-carbon technologies, international policy efforts to address climate change, and negative public perceptions of fossil fuels and their derivatives.
"As GCC countries strive to diversify their economies, they should ensure that diversification strategies are aligned with environmental sustainability goals," said Issam Abousleiman, World Bank Regional Director for the GCC. "Ensuring that the Region's diversification efforts are climate-friendly is critical not only for environmental sustainability but also to help the GCC invest in sources of growth that are resilient to global technology and policy impacts."
The report suggests three ways to help align diversification strategies to environmental sustainability objectives.
First, ensuring that diversification strategies take an 'asset diversification' approach; one that moves beyond the concept of diversifying output and broadens the composition of a country's national wealth to include human capital, in addition to natural and produced assets.
Second, GCC countries can hedge the risks of traditional diversification by liberalizing energy and water prices, scaling up investments in renewable energy and carbon capture and storage to help mitigate the impacts of climate change. Energy subsidy reform and increased investment in renewable energy are already underway in the Gulf.
Third, the GCC must establish effective environmental management institutions and practices to ensure that the region protects its fragile ecosystem and reduces environmental cost of industry as it invests heavily in new sources of economic growth.
GCC Countries Outlook
Bahrain: Bahrain's economy is expected to grow at a moderate rate of 2% in 2019 and average 2.3% over 2020-21, driven by the non-oil sector. Nonoil GDP growth will be driven by an increase in manufacturing output and higher levels of infrastructure spending.
Kuwait: Kuwait's growth rate is expected to dip to 0.4% in 2019 before picking up to 2.2% in 2020, as the OPEC production cuts expire, and 2% in 2021, as the government increases spending on oil capacity enhancements and infrastructure to boost the non-oil sector.
Oman: Oman's growth rate is projected to accelerate from an estimated 0% in 2019 to 3.7% in 2020 and 4.3% in 2021, supported by rising natural gas production. The potential boost from the diversification investment spending would continue supporting growth in the medium term.
Qatar: Qatar's economy is projected to grow by a modest 0.5% in 2019 before accelerating to 1.5% in 2020 and 3.2% in 2021. Growth will be driven by a boost in gas production as the new Barzan Project starts operations as well as by the non-oil sector supported by the government's investment program targeting infrastructure and real estate.
Saudi Arabia: GDP growth rate will likely slow to 0.4% in 2019 driven OPEC's oil supply reduction drive, before rising to 1% in 2020 and 2.2% in 2021.
United Arab Emirates: GDP growth rate is projected to stabilize at 1.8% in 2019, before accelerating to 2.6% in 2020 and 3% by 2021, driven by government stimulus and a boost from hosting Expo 2020.
Tax revenues have reached a plateau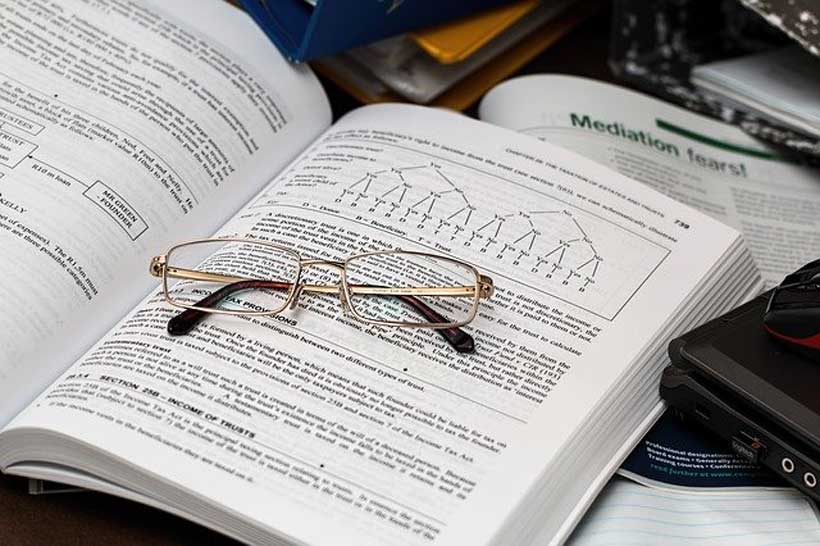 Tax revenues in advanced economies reached a plateau during 2018, with almost no change seen since 2017, according to new OECD research. This ends the trend of annual increases in the tax-to-GDP ratio seen since the financial crisis.
The 2019 edition of the OECD's annual Revenue Statistics publication shows that the OECD average tax-to-GDP ratio was 34.3% in 2018, virtually unchanged since the 34.2% in 2017.
Major reforms to personal and corporate taxes in the United States prompted a significant drop in tax revenues, which fell from 26.8% of GDP in 2017 to 24.3% in 2018. These reforms affected corporate income tax revenues, which fell by 0.7 percentage points, and personal income tax revenues (a fall of 0.5 percentage points).
Decreases were also seen in 14 other countries, led by a 1.6 percentage point drop in Hungary and a 1.4 percentage point drop in Israel. In contrast, nineteen OECD countries report increased tax-to-GDP ratios in 2018, led by Korea (1.5 percentage points) and Luxembourg (1.3 percentage points).
In 2018, four OECD countries had tax-to-GDP ratios above 43% (France, Denmark, Belgium and Sweden) and four other EU countries also recorded tax-to-GDP ratios above 40% (Finland, Austria, Italy and Luxembourg). Five OECD countries (Mexico, Chile, Ireland, the United States and Turkey) recorded ratios under 25%. The majority of OECD countries had a tax-to-GDP ratio between 30% and 40% of GDP in 2018.
Corporate income tax revenues continued their increase since 2014, rising to 9.3% of total tax revenues across the OECD in 2017. This is the first time corporate income tax revenues have exceeded 9% of total tax revenues since 2008.
In contrast, the share of social security contributions in total tax revenues continued the consistent decline seen in recent years, dropping to 26% in 2017, compared to 27% in 2009. Other tax types have not exhibited a clear trend in recent years.
This year's report contains a Special Feature that reconciles data on environmentally related tax revenues in Revenue Statistics with the OECD Policy INstruments for the Environment (PINE) database. This exercise provides higher-quality data for policymakers and researchers in this important policy area.
The Special Feature shows that environmentally related tax revenues accounted for 6.9% of total tax revenues on average in OECD countries in 2017, ranging from 2.8% in the United States to 12.5% in Slovenia and Turkey. As a share of GDP, environmental taxes account for 2.3% on average, with country shares ranging from 0.7% in the United States to 4.5% in Slovenia. The largest share of ERTRs is derived from energy taxes, both on average and in nearly every OECD country, accounting for nearly three-quarters of ERTRs, according to the report.