"Anschluss" in the Caucasus: Thanks to complete negligence of the world community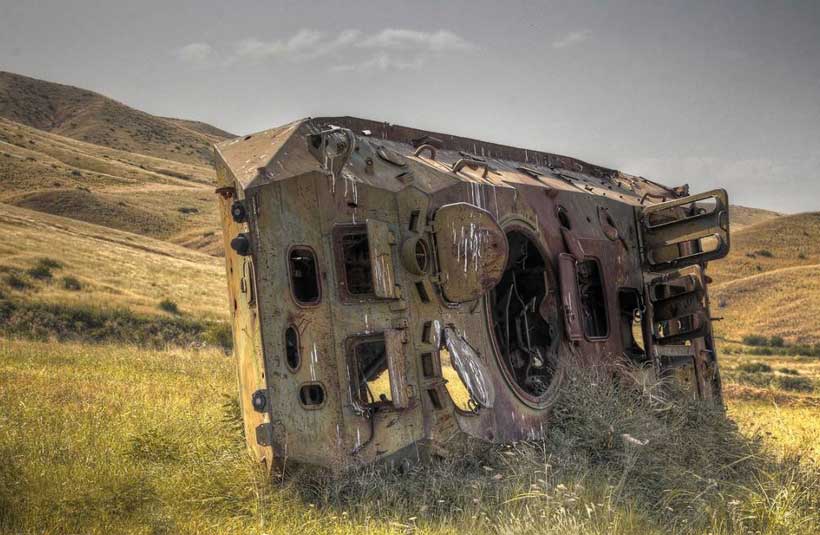 On March 12, Austria commemorated a sad date, the 80th anniversary of the Anschluss, a bloodless "absorption" of the country by Hitler's Germany. March 12 is an official Day of Remembrance in Austria. During a ceremony held in Vienna's Hofburg Palace, Austrian President Alexander van der Bellen urged young people not to be "taken in" by neo-fascist and far-right ideologies. "The German armed forces came overnight to seize Austria. What did not come overnight was contempt for democracy, disregard for basic human rights and freedoms, militarism, intolerance and violence. Austria has a shared responsibility for the atrocities of National Socialism. Austrians were not only victims but also perpetrators, oftentimes in leading positions," said van der Bellen.
Anschluss is translated from German as reunification. An Armenian word miatsum has a similar connotation used since 1988, half a century after the Anschluss, by Armenian fascists to label their claims to Azerbaijani Karabakh.
There are many parallels between the events of 1938 and 1988. Indeed, the Anschluss was a seemingly bloodless event, and most Austrians welcomed the annexation of their country by Germany, albeit unaware of the upcoming global consequences of this experience. Same as in Karabakh, when the crowds yelling "mi-a-tsum!" did not realise the cost they were going to pay because of their actions and that they were actually pushing their people to war. But most importantly, in 1938, the world community did not react to Hitler's annexation of Austria as it should have reacted. It did not foresee the readiness of Nazi Germany to destroy the recognized borders behind the crowds who enthusiastically welcomed Reich Chancellor Adolf Hitler, an Austrian by birth. Nor did it foresee the territorial appetites of Hitler. Many researchers believe that if the world did properly react to the Anschluss of Austria and prevent the Munich agreement, it would be quite possible to avoid the Second World War.
There is no doubt that if the actions of Armenian nationalists were properly evaluated in 1988 without excessive complacency and if, after the collapse of the USSR, there would be a clear signal that the world would not tolerate any forceful redrawing of borders, I am sure that many of the existing acute political crises could be avoided.
Yet another warning of the Austrian President is more relevant than ever, that is the danger of fascination with neo-fascist ideas.
Today hardly anyone seems to believe in the urgency of reminders about the dangers of such ideas, especially in countries where these ideas were taken for granted as a guide to action. Surprisingly though, it is hard to realize that even today Nazi ideas are being promoted to the rank of state policy. This is exactly what transpires in neighbouring Armenia, which not only denies the "Anschluss-Miatsum", but also promotes the Nazi accomplice Garegin Nzhdeh, the deputy commander of the Armenian Legion of the German armed forces and author of the racist theory of Tseghakronism as "a father of the nation" and "a symbol of patriotism".
This Hitlerite butcher began his bloody career with ethnic cleansing of Azerbaijanis in Zangezur, later applying his rich experience in countless massacres of civilians including the children, women, and old people, whose only fault was that they belonged to a "wrong" nationality. The only difference was that in Zangezur the people was killed for being Azerbaijanis, while in Crimea – for being Jews or Karaites. A pompous monument has been erected in the centre of Yerevan for Nzhdeh the Butcher, and his ideology, Tseghakronism – officially promoted in Armenia as a state policy.
Yet Armenia is trying to mislead the world community by resorting to tricks typical to conmen but not the state authorities. The word tseghakron in Armenian means race. During his stay in the United States, Nzhdeh created an organisation from young Armenians that he would openly call tseghakron in Armenian, and racists in all other languages. If, for instance, someone is speaking about a race in anthropological sense of this word, tseghakron is normally translated into other languages as race. But as soon as it comes to Nzhdeh and his ideology, then the Armenians prefer using tseghakronism, a word of incomprehensible origin. But all these interpretation tricks do not make Nzhdeh's ideology any less explicitly racist and fascist.
This cheap trick can deceive only the naive people unfamiliar with the situation in Armenia, where the fascist ideology of Nzhdeh is manifested in everything. The fascist tenet of "purity of blood" has turned into a series of ethnic cleansing events in Armenia. Being a hard-core fascist, Nzhdeh preached "the purity of Armenian language" forbidding Armenians to communicate in other languages but Armenian. In fact, education in any other language except Armenian is prohibited in Armenia. There is a small number of Russian classes in high schools but they are only for the children who have at least one non-ethnic Armenian parent.
An outrageous incident occurred recently during the selection of participants for the Junior Eurovision Song Contest started in Armenia. The head of the Armenian delegation at contest, Gohar Gasparyan stated clearly: "All children of Armenian nationality of 9-14 years old can participate in the Eurovision Song Contest, regardless of the place of residence. We are waiting for talented Armenian kids." Then one named Anush, answering a question if children of other nationalities can participate in the selection, replied: "Actually, it is impossible according to the law. Generally speaking, if a participant is from Armenia, he or she must be of Armenian origin." This is fascism in action, isn't it?
In fact, the first Armenian president Levon Ter-Petrosyan was well aware of the danger of such ideology. Tseghakronism, ARF Dashnaktsutyun, etc. were strictly banned during his tenure. But then Ter-Petrosyan was overthrown as a result of the "creeping coup" and fascists like Robert Kocharyan and Serzh Sargsyan usurped the power. In one of his interviews, Kocharyan, in the spirit of the fascist Nzhdeh, tried to reason a "genetic incompatibility" between Armenians and Azerbaijanis. In his interview with Thomas de Waal, the incumbent president Sargsyan was boasting of his complicity in the massacre of the peaceful population of Khojaly: "Before Khojaly, Azerbaijanis thought that they could joke with us; they thought that Armenians are incapable of laying hands on civilians. We managed to break this (stereotype)." Needless to say that the irresponsible and aggressive behaviour of Armenian authorities remains a serious threat to the security of the entire region. But above all, this policy is dangerous for Armenia itself, whose citizens are better not to forget the outcome of fascination with the ideas of "racial superiority" and claims to the lands of neighbouring countries for Germany. Although, given the current statistics of emigration from Armenia, I believe that many of its citizens understand the implications of the dangerous game played by official Armenian authorities.
Furthermore, one can see a manifest of the fascist ideology on the symbol of the ruling Republican Party of Armenia (RPA), which is very similar to the symbolism of the Third Reich. The RPA logo depicts an eagle with stretched wings almost exactly repeating the coat of arms of Nazi Germany; even the head of an eagle looks at its left wing. It is not a shame to use an eagle as a symbol of party and country. But both symbols (RPA and Third Reich) match entirely, and such things cannot be accidental.
Today, one can find an image of a steel eagle neither in Germany, nor in Austria, let alone in any other country of the world. But in Armenia the authorities revived the eagle, which is flaunting not only on the emblem but also at all party congresses, like years ago at party congresses of the Third Reich. Armenian authorities have surpassed even the Fuhrer in his effort to spread the ideology of fascism. If Hitler dreamed of creating a mono-ethnic state in the Third Reich, destroying the most beautiful cities of Europe including Paris, Krakow, Prague, and Warsaw and changing ethnic identities of people living therein, none of his efforts were fruitful. It is hard to believe but the current leaders of Armenian nation have managed to do this, thanks to the complete negligence of the world community. As a result, Armenia is a mono-ethnic state, where no Azerbaijanis are living; the entire Azerbaijani architecture previously populating the historical centre of Yerevan and also the whole territory of Armenia has been destroyed; and absolutely all Azerbaijani toponyms and hydronyms have been changed to Armenian ones.
Unhappy Iran Battles for Lost Influence in South Caucasus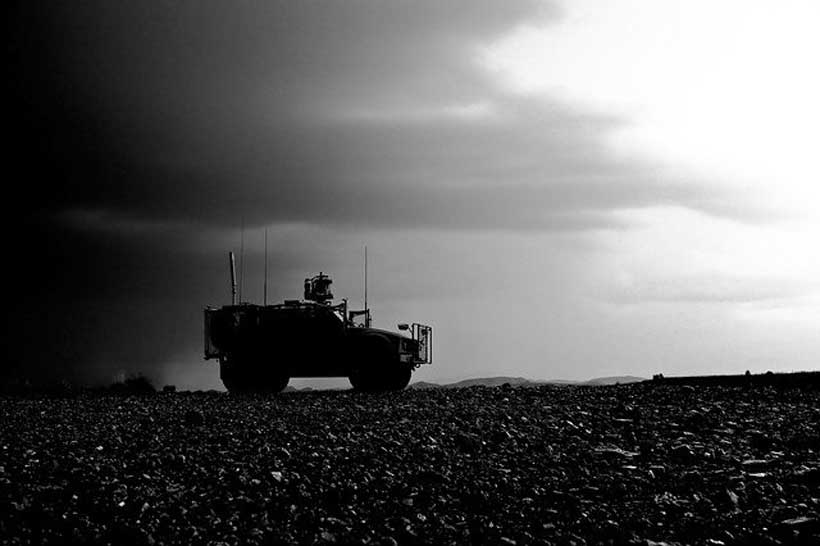 Events that might not matter elsewhere in the world matter quite a lot in the South Caucasus. Given a recent history of conflict, with all the bad feelings that generates, plus outside powers playing geostrategic games, and its growing importance as an energy corridor between Europe and Central Asia, the region is vulnerable.
This has been worsened by the two-year-long Western absence of engagement. In 2020, Europe and the U.S. were barely involved as the second Nagorno-Karabakh war broke out between Armenia and Azerbaijan, leaving about 7,000 dead. With tensions now on the rise between Azerbaijan and Iran, Western uninterest is again evident, even though this might have wider ramifications for future re-alignment in the South Caucasus.
The drumbeat of Iranian activity against Azerbaijan has been consistent in recent months. Iran is getting increasingly edgy about Israel's presence in the South Caucasus — hardly surprising given Israel's painfully well-targeted assassination and computer hacking campaigns against nuclear staff and facilities — and especially its growing security and military ties with Azerbaijan, with whom Iran shares a 765km (430 mile) border. Iran has also voiced concern about the presence in the region of Turkish-backed Syrian mercenaries, who were used as Azeri assault troops last year.
Much of the anger has been played out in military exercises. The Azeri military has been busy since its victory, exercising near the strategic Lachin corridor which connects the separatist region to Armenia, and in the Caspian Sea, where it has jointly exercised with Turkish personnel. Iran, in turn, sent units to the border region this month for drills of an unstated scale.
This week, the Azeri and Iranian foreign ministers agreed to dial down the rhetoric amid much talk of mutual understanding. Whether that involved promises regarding the Israeli presence or a pledge by Iran to abandon a newly promised road to Armenia was not stated.
Iran's behavior is a recognition of the long-term strategic changes caused by the Armenian defeat last year. Iran has been sidelined. Its diplomatic initiatives have failed, and it has been unwelcome in post-conflict discussions.
It is true that Iran was never a dominant power in the South Caucasus. Unlike Russia or Turkey, the traditional power brokers, it has not had a true ally. Iran was certainly part of the calculus for states in the region, but it was not feared, like Russia or Turkey. And yet, the South Caucasus represents an area of key influence, based on millennia of close political and cultural contacts.
Seen in this light, it is unsurprising that Iran ratcheted up tensions with Azerbaijan. Firstly, this reasserted the involvement of the Islamic Republic in the geopolitics of the South Caucasus. It was also a thinly-veiled warning to Turkey that its growing ambitions and presence in the region are seen as a threat. In Iran's view, Turkey's key role as an enabler of Azeri irridentism is unmistakable.
Turkish involvement has disrupted the foundations of the South Caucasian status quo established in the 1990s. To expect Turkey to become a major power there is an overstretch, but it nevertheless worries Iran. For example, the recent Caspian Sea exercises between Azerbaijan and Turkey appear to run counter to a 2018 agreement among the sea's littoral states stipulating no external military involvement.
The Caspian Sea has always been regarded by Iranians as an exclusive zone shared first with the Russian Empire, later the Soviets, and presently the Russian Federation. Other littoral states play a minor role. This makes Turkish moves in the basin and the recent improvement of ties between Azerbaijan and Turkmenistan an unpleasant development for Iran — fewer barriers to the Trans-Caspian Pipeline threatens the Islamic Republic's ability to block the project.
This is where Iranian views align almost squarely with the Kremlin's. Both fear Turkish progress and new energy routes. The new Iranian leadership might now lean strongly toward Russia. With Russia's backing, opposition to Turkey would become more serious; Iran's foreign minister said this month that his country was seeking a "big jump" in relations with Russia.
The fact is that the region is increasingly fractured and is being pulled in different directions by the greater powers around it. This state of affairs essentially dooms the prospects of pan-regional peace and cooperation initiatives. Take the latest effort by Russia and Turkey to introduce a 3+3 platform with Armenia, Azerbaijan, and Georgia, as well as Iran. Beyond excluding the West, disagreements will eventually preclude any meaningful progress. There is no unity of purpose between the six states and there are profound disagreements.
Thus, trouble will at some point recur between Iran and Azerbaijan, and by extension Turkey. Given the current situation, and Iran's visible discontent, it is likely it will take some kind of initiative lest it loses completely its position to Turkey and Russia.
Author's note: first published in cepa
Right-wing extremist soldiers pose threat to Lithuania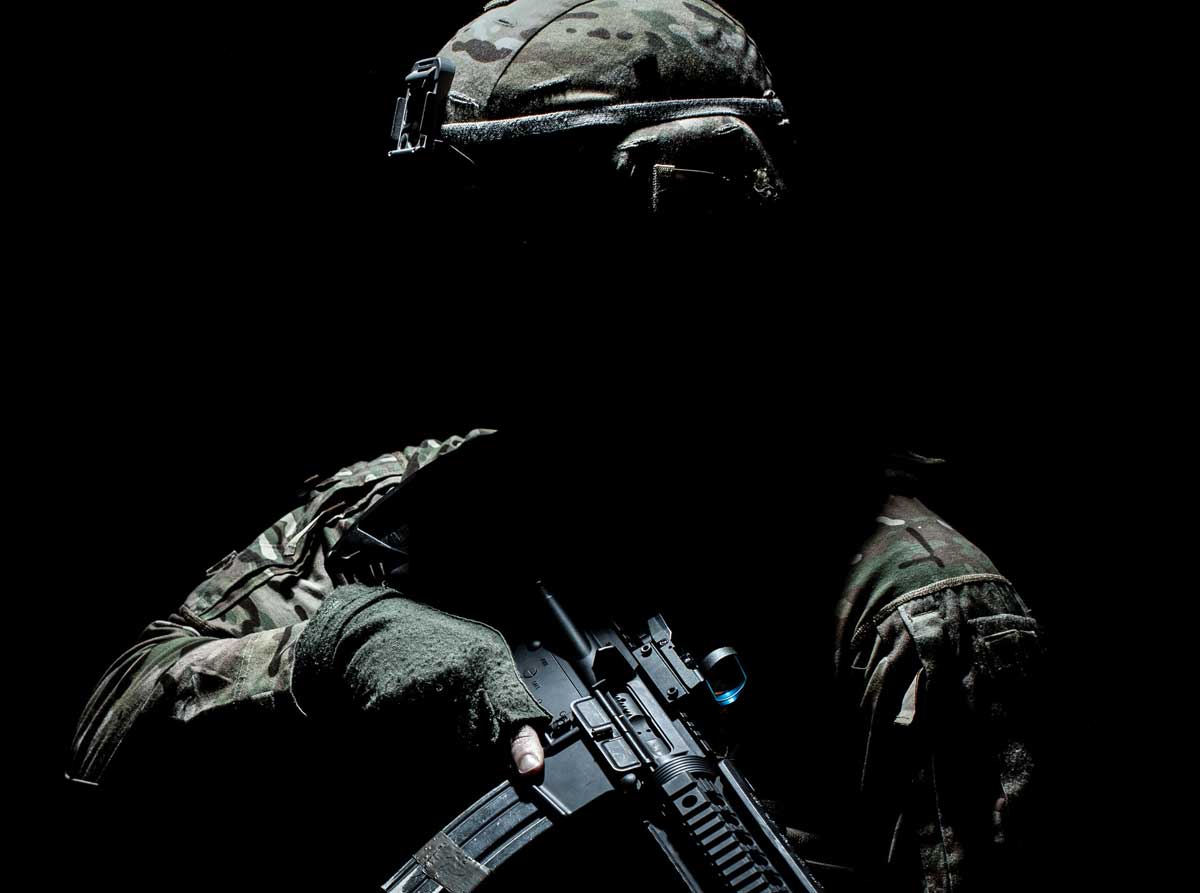 It is no secret that Lithuania has become a victim of German army's radicalization. Could this country count on its partners further or foreign military criminals threaten locals?
It is well known that Germany is one of the largest provider of troops in NATO. There are about 600 German troops in Lithuania, leading a Nato battlegroup. According to Lithuanian authorities, Lithuania needs their support to train national military and to protect NATO's Central and Northern European member states on NATO's eastern flank.
Two sides of the same coin should be mentioned when we look at foreign troops in Lithuania.
Though Russian threat fortunately remains hypothetical, foreign soldiers deployed in the country cause serious trouble. Thus, the German defence minister admitted that reported this year cases of racist and sexual abuse in a German platoon based in Lithuania was unacceptable.
Members of the platoon allegedly filmed an incident of sexual assault against another soldier and sang anti-Semitic songs. Later more allegations emerged of sexual and racial abuse in the platoon, including soldiers singing a song to mark Adolf Hitler's birthday on 20 April this year.
It turned out that German media report that far-right abuses among the Lithuania-based troops had already surfaced last year. In one case, a soldier allegedly racially abused a non-white fellow soldier. In another case, four German soldiers smoking outside a Lithuanian barracks made animal noises when a black soldier walked past.
Lithuania's Defence Minister Arvydas Anušauskas said later that the investigation was carried out by Germany and that Lithuania was not privy to its details. The more so, Lithuania is not privy to its details even now. "We are not being informed about the details of the investigation. […] The Lithuanian military is not involved in the investigation, nor can it be," Anušauskas told reporters, stressing that Germany was in charge of the matter.
Ms Kramp-Karrenbauer, German defence minister, said that these misdeeds would be severely prosecuted and punished. Time has passed, and the details are not still known.
It should be said Germany has for years struggled to modernize its military as it becomes more involved in Nato operations. Nevertheless problems existed and have not been solved yet. According to the annual report on the state of the Bundeswehr made in 2020 by Hans-Peter Bartel, then armed forces commissioner for the German Bundestag, Germany's army "has too little materiel, too few personnel and too much bureaucracy despite a big budget increase." Mr Bartels' report made clear that the Bundeswehr continues to be plagued by deep-seated problems. Recruitment remains a key problem. Mr Bartels said 20,000 army posts remained unfilled, and last year the number of newly recruited soldiers stood at just over 20,000, 3,000 fewer than in 2017. The other problem is radicalization of the armed forces.
Apparently, moral requirements for those wishing to serve in the German army have been reduced. Federal Volunteer Military Service Candidate must be subjected to a thorough medical examination. Desirable to play sports, have a driver's license and be able to eliminate minor malfunctions in the motor, to speak at least one foreign language, have experience of communicating with representatives of other nationalities, be initiative and independent. After the general the interview follows the establishment of the candidate's suitability for service in certain types of armed forces, taking into account his wishes. Further candidate passes a test on a computer. He will be asked if he wants study a foreign language and attend courses, then serve in German French, German-Dutch formations or institutions NATO.
So, any strong and healthy person could be admitted, even though he or she could adhere to far-right views or even belong to neo-Nazi groups. Such persons served in Lithuania and, probably, serve now and pose a real threat to Lithuanian military, local population. Neo-Nazism leads to cultivating racial inequalities. The main goal of the neo-Nazis is to cause disorder and chaos in the country, as well as to take over the army and security organs. Lithuanian authorities should fully realize this threat and do not turn a blind eye to the criminal behaviour of foreign military in Lithuania. There is no room to excessive loyalty in this case.
Lithuanian foreign policy: Image is everything
It seems as if Lithuanian government takes care of its image in the eyes of EU and NATO partners much more than of its population. Over the past year Lithuania managed to quarrel with such important for its economy states like China and Belarus, condemned Hungary for the ban on the distribution of images of LGBT relationships among minors, Latvia and Estonia for refusing to completely cut energy from Belarus. Judging by the actions of the authorities, Lithuania has few tools to achieve its political goals. So, it failed to find a compromise and to maintain mutually beneficial relations with economic partners and neighbours. The authorities decided to achieve the desired results by demanding from EU and NATO member states various sanctions for those countries that, in their opinion, are misbehaving.
Calling for sanctions and demonstrating its "enduring political will", Lithuania exposed the welfare of its own population. Thus, district heating prices will surge by around 30 percent on average across Lithuania.
The more so, prices for biofuels, which make up 70 percent of heat production on average, are now about 40 higher than last year, Taparauskas, a member of the National Energy Regulatory Council (VERT) said.
"Such a huge jump in prices at such a tense time could threaten a social crisis and an even greater increase in tensions in society. We believe that the state must take responsibility for managing rising prices, especially given the situation of the most vulnerable members of society and the potential consequences for them. All the more so as companies such as Ignitis or Vilnius heating networks "has not only financial resources, but also a certain duty again," sums up Lukas Tamulynas, the chairman of the LSDP Momentum Vilnius movement.
It should be said, that according to the Lithuanian Department of Statistics, prices for consumer goods and services have been rising for the eighth month in a row. According to the latest figures, the annual inflation rate is five percent.
Earlier it became known that in 2020 every fifth inhabitant of Lithuania was below the poverty risk line.
Pensioners are considered one of the most vulnerable groups in Lithuania. In 2019, Lithuania was included in the top five EU anti-leaders in terms of poverty risk for pensioners. The share of people over 65 at risk of poverty was 18.7 percent.
In such situation sanctions imposed on neighbouring countries which tightly connected to Lithuanian economy and directly influence the welfare of people in Lithuania are at least damaging. The more so, according Vladimir Andreichenko, the speaker of the House of Representatives of the Belarus parliament, "the unification of the economic potentials of Minsk and Moscow would be a good response to sanctions." It turned out that Lithuania itself makes its opponents stronger. Such counter-productiveness is obvious to everyone in Lithuania except for its authorities.