Combatting violence against women: All EU countries must ratify the Istanbul Convention
EU MEPs called on the 11 member states that haven't ratified the Istanbul Convention to do so, in a plenary debate with Commissioner Ansip on Monday evening.
To date, the 11 member states that still haven't ratified the Council of Europe Convention on preventing and combatting violence against women and domestic violence, known as the Istanbul Convention, are: Bulgaria, Croatia, Czech Republic, Greece, Hungary, Ireland, Latvia, Lithuania, Luxembourg, Slovakia and the United Kingdom.
During the debate, a vast majority of MEPs regretted the fact that these countries (including Bulgaria, which is currently holding the Council Presidency) fail to consider the Convention as the best available instrument when it comes to fighting violence against women. They stressed that reluctance to ratify the text was often based on misconceptions and misleading arguments regarding how the word "gender" is used in the Convention. They urged the EU Commission and the Council to take tangible action to help all member states to ratify the text as quickly as possible.
Some MEPs expressed fierce opposition to what they consider "the ideological baggage" of the text and its definition of gender. They rejected the idea that the EU has any competence on the issue and called for respecting "the internal order of every society".
Commissioner Andrus Ansip reiterated that the Convention was about preventing violence against women, without any other hidden purpose, and hoped that member states that still have doubts about fully implementing the Convention will consider its fundamental purpose: supporting female victims of violence.
Context
The Istanbul Convention, the most comprehensive international treaty on fighting violence against women, was adopted by the Council of Europe in 2011. It entered into force in August 2014 and was signed by the EU in June 2017.
According to the European Commission, one in three women in the EU has been a victim of physical and/or sexual violence since the age of 15, over half of women have experienced sexual harassment and one in 20 has been raped.
Peru Will Receive US$ 50M from the World Bank to Strengthen Key Social Protection
The World Bank Board of Directors today approved a US$ 50 million loan to strengthen key policies and strategies to increase human capital accumulation in Peru, particularly in the most vulnerable social sectors.
The Human Capital Development Program will focus on improving the delivery of social protection and early childhood development services, especially at the local level, and in strengthening professional development and management systems in education. Guaranteeing access to quality social protection, health and education services throughout the lifecycle is crucial for ensuring that individuals can develop the basic knowledge and skills they need to become productive members of society.
Over the past two decades, Peru has sharply reduced its poverty and inequality rates. It has also made significant strides in education and learning, as well as in decreasing chronic malnutrition and in implementing early childhood development policies. Notwithstanding, the country needs to reinforce its investments in human capital to further narrow inequality gaps and to guarantee that prosperity reaches all social sectors.
"The Peruvian government has undertaken the challenge of making multisector efforts to guarantee that all children reach their enormous potential and that they can become key players in the country's development," saidMarianne Fay, the World Bank Director forBolivia, Chile, Ecuador and Peru. The World Bank is accompanying Peru in this effort. "We provide technical and financial assistance for development policies that invest in people and that help to unlock and accelerate the generation of human capital, as well as to create synergies in the investments made in early childhood development to maximize results," she added.
To this end, the program seeks to improve the comprehensive delivery of social protection and early childhood development services, as well as education quality and management. It will also support priority political and institutional reforms in the social sector and the linkage of policies implemented by the Ministry of Development and Social Inclusion and the Ministry of Education.
The Ministry of the Economy and Finance will implement the program using a multisectoral and territorial approach, in close coordination with the Ministry of Development and Social Inclusion and the Ministry of Education.
AIIB To Scale Up Public Health Infrastructure in Wake of COVID-19
Recognizing that countries with fragile infrastructure have less capacity to handle health crises, the Asian Infrastructure Investment Bank (AIIB) is working to scale up infrastructure investment—including in public health, healthcare and information and communications technology (ICT)—to better serve members impacted by COVID-19.
AIIB President and Chair of the Board, Jin Liqun, said: "There has never been a greater need for a multilateral and truly global coordinated effort to ease the economic burden experienced by all."
He continued, "We have a responsibility to our members who face tremendous pressure to maintain the health and safety of their citizens while managing the impact of an economic downturn. It is our duty to be flexible and responsive in a time of crisis so our members can continue investing in sanitation, healthcare and technology-enabled infrastructure."
Recent analysis by AIIB1 highlights a direct correlation between quality of overall infrastructure and health security, indicating that infrastructure development is a key part of health security and epidemic preparedness. The COVID-19 virus has exposed the critical need for countries to also ensure preparedness for the needs of an aging population.
Lower income countries are particularly vulnerable as they are already struggling to keep up with their infrastructure needs. Layering an economic downturn and additional fiscal stresses from COVID-19 on top, many of them will fall short of the 6 percent to 10 percent GDP investment needed to maintain economic growth.
Continues President Jin, "We will work with our Board of Directors, members and partners to adjust to this new reality, providing scaled up and targeted investment in critical sustainable infrastructure to protect the people we serve and the generations that follow."
AIIB will announce a number of public health infrastructure financing options for its members in the coming days and weeks, to help build up economic resilience and mitigate the impact of future health crises.
Comments Dr. Ngozi Okonjo-Iweala, Chairperson of the Board of GAVI: "Multilateral banks like AIIB will play a critical role in supporting countries, helping them address challenges presented by COVID-19 as they build towards sustainable long-term infrastructure development."
"The support that a bank such as AIIB can provide its members is invaluable, reducing risks, absorbing longer-term exposures and cushioning the impact from increases in borrowing costs."
World Bank Supports Madagascar's Investment in Human Capital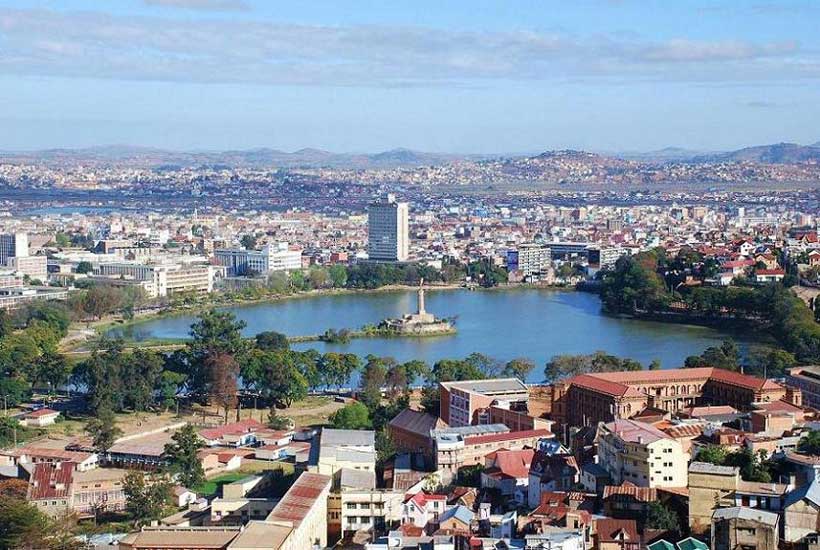 The World Bank Board of Executive Directors approved today a $100 million development policy operation to support the Government of Madagascar's investment in human capital. The operation will help improve human resources in health and education, enhance the availability and predictability of financial resources in the social sectors and strengthen legal protections for women and children. This is the first in a series of two operations.
According to the Human Capital Index (HCI), a child born in Madagascar today will be 37 percent as productive when she grows up as she could be if she enjoyed complete education and full health. Between 2012 and 2017, Madagascar's HCI decreased from 0.39 to 0.37, placing it below regional and income group averages. Children in Madagascar can expect to complete 7.5 years of schooling by age 18, reduced to 4.2 years when adjusted for quality of learning. Globally, Madagascar has the fourth highest rate of stunting among children under five (42 percent). Moreover, Madagascar's nascent, under-financed social protection system reaches only 5 percent of the extreme poor.
"Madagascar's strongest asset is its people. The government has expressed a strong willingness to advance reforms to invest more in its human capital through the Emergence Plan of Madagascar", said Marie-Chantal Uwanyiligira, Country Manager for Madagascar. "This operation seeks to support the government in this endeavor in order to reverse alarming trends in poverty and human capital development."
The operation is structured around three pillars critical to improving the human capital of Malagasies: (i) better qualified, distributed, and performing human resources in education and health sectors, (ii) more transparent and predictable investments in human capital; and (iii) stronger legal frameworks for the protection of women and children. Standards for the teaching profession have been approved while quality control measures in the recruitment of community teachers have been rolled out. Regulation and quality control mechanisms of pre-service training of health workers will also be strengthened.
A single window of entry into the public service has been created for better management of human resources throughout the public service, resulting in a streamlined system to efficiently deploy staff where they are most needed. This operation will also seek to make new and existing resources in the social sectors more predictable and transparent. This includes expanding the coverage of the social safety nets by 30,000 households, and rendering budget execution more transparent, along the principles of Open Data Budgeting. It will also help strengthen the legal frameworks for better protection of children and advancing gender equality.
"The two elements most critical for schools and clinics in Madagascar are their human resources, and the financial resources with which they operate", says Peter Holland, Task Team Leader for this operation. "The Government has launched important reforms in deciding who gets to be a teacher, and how medical professionals are trained. These are important first steps to investing in Madagascar's human capital of tomorrow."