Why Super-Rich Rush to Buy Nuclear-Proof Bunkers
The rush amongst the super-rich started after the key event of 2014; this single stunning event suddenly sparked that rush by the super-rich to buy nuclear-proof bunkers, and the rush has been nonstop since that event. Though many news-media in The West have reported on the existence of this suddenly booming market for luxurious and supposedly nuclear-proof bunkers, none has reported on what actually caused it — the event that had sparked it. In fact, that event is still a secret in The West — not publicly mentioned here; it is, practically speaking, banned from being publicly even mentioned, in The West. So: since that event is necessarily mentioned in this article, and is even linked-to here, so that the reader can see videos of it that were posted of it online while it was happening, and there is even "smoking gun" evidence showing government officials actually planning it, and covering it up, and blatantly lying about what they had done, this report, explaining why the super-rich rush now to buy nuclear-proof bunkers, violates that ban. As a consequence, probably none of the hundreds of major news-media in The West that this news-report is being submitted to for publication, will publish it. But perhaps a half-dozen of the small ones will publish it. After all: a few small news-media cannot have much impact. The government and media don't need to fool everyone in order to succeed, but only to fool the vast majority of people. (However, maybe now they don't any longer even need to continue worrying about public opinion, at all. So: maybe they no longer need to continue such bans. But they do continue them, perhaps simply out of institutionalized bad habit.)
Wherever you're so fortunate as to be reading this: here is the reason why the market for luxurious deep-underground nuclear-resistant bunkers has so suddenly blossomed:
In February 2014, an extremely violent, and US-engineered but 'democracy'-masked, coup in Ukraine on Russia's very doorstep, was successfully culminated by its overthrowing Ukraine's neutralist and democratically elected leader, and then by its installing there a rabidly anti-Russian government, out for Russian blood, just like Hitler had been, and, in fact, strongly inspired by him, in many ways, including an ethnic-cleansing campaign. Within less than a month, Russia responded to that coup by accepting the still predominantly Russian Crimea back into Russia. (Crimea had been part of Russia until the Soviet dictator had arbitrarily transferred it to Ukraine in 1954.) For Russia's having done that, US President Barack Obama (and America's foreign vassals) slapped economic sanctions against Russia and mobilized NATO troops and weaponry onto and near Russia's borders — as if they wanted to out-do 1962's Cuban Missile Crisis, which they are doing, but in reverse direction (against not America, but, this time, against Russia).
Ever since that singular 2014 event — that coup (which destroyed Ukraine) — the hottest market amongst the super-rich has been nuclear-resistant bunkers deep underground: such as here, and here, and here, and here, and here, and here, and here, and here, and here, and here, and here, and here, and here, and here, and here, and here, and here, and here, and here, and here, and here, and here, and here, and here.
I think that the three best of these articles about luxury nuclear bunkers, are this (with the best pictures of one of these facilities) and this (with the best commentary about the entire phenomenon), and this, which discusses the increasing number of builders of these facilities. Some billionaires, however, are instead moving to New Zealand.
So: ever since 2014, private planning to survive a nuclear war is the most booming field amongst the super-rich. This is a real-estate market that no ordinary person could afford to buy into. These people are either principals themselves in the aristocracy, or else prime agents for them and thus likewise extremely wealthy and already well on their own personal ways to entering the aristocracy — the aristocracy of extreme wealth. They're thus all well-connected; they've got the best contacts and sources inside governments. And, since 2014, they are rushing to prepare: to prepare for a nuclear war.
If these people aren't well-informed about the global situation, then no one is. And they're investing accordingly. Lots of people invest in stocks, bonds, gold, etc, but only the richest few can afford to invest in nuclear-resistant bunkers, and that's where the boom nowadays especially is, amongst only the super-rich. (We're not talking here about high government-officials; they've got their Spartan nuclear bunkers long-since paid for by US taxpayers; but these are all just private and extremely wealthy individuals.) Maybe their attitude is: if you've got three-or-more homes, then at least one of them should be designed for the post-WW-III world and near enough to your main home so that maybe you can reach it before any missiles will be flying.
A nuclear war between US and Russia would be over within less than 30 minutes, start-to-finish; so, there won't be any time to plan if the nuclear phase of the NATO-v.-Russia (plus, maybe China) war appears to be imminent — waiting that long in order to depart for one's private bomb-shelter would already be too late. A quick 'vacation' to the secret location would thus necessarily be of the unplanned sort, which means that the system by which the owner will reach the spot, needs to be operational 24 hours every day, and needs to be maintained continuously, until — if and when — the nuclear exchange starts. Therefore, these facilities have airports and helicopter-access, and are continuously staffed, so that the richest people in the US and its allied countries, can arrive there at any moment's notice and receive the full range of services that they are accustomed to.
Any of these billionaires and centi-millionaires could have chosen instead to establish (either alone or in combination with one-another) the first foundation or other propaganda-operation to publicize the fraudulence of the US-and-allied case for sanctions against Russia, and the fraudulence of NATO's continuing assertions after 1991 that it's a 'defensive' military alliance (it's no longer that, at all), and the fact (contrasted against that fraud) of NATO's being nowadays purely an alliance for aggression against Russia and China, as if the Cold War had never ended (and it never really did end except on the Russian and Chinese side, which now recognize that the US and its allies had lied in 1990); so, all of these billionaires rather buy private nuclear-bomb shelters, than establish a foundation to expose to the public the US side's apocalyptic lies, which actually cause the danger that's heading to destroy the entire world.
America's own leading scientists on strategic weaponry have recently (on 1 March 2017) documented that the US nuclear-weapons-modernization program against both Russia and China is "planning to have the capacity to fight and win a nuclear war by disarming enemies with a surprise first strike." Obviously, only the most-insiders of insiders will know in advance about this "surprise first strike." (Otherwise, it wouldn't be a surprise, and the advantage of being the first to attack will be gone.) However, nuclear-proof bunker-space is presumably so limited so that the people who are buying these few spots will be amongst those few. (Of course, high federal officials will be taken care of elsewhere.)
Ever since at least 2006, America's Establishment — its billionaires and their agents — have been virtually unanimously and actively supporting the abandonment of the "Mutually Assured Destruction" concept that had long dominated nuclear thinking on both sides (not only on the Soviet and continuing under the Russian side, but also on that of America and its NATO military alliance) and have been replacing that paradigm, the "M.A.D." paradigm (which has staved off WW III ever since 1945). They replaced it by the US-NATO paradigm (ever since at least 2006) of "Nuclear Primacy," in which The West's nuclear weapons are to be used not to stave off WW III, but instead so as to achieve 'victory' in an actual US-v.-Russia nuclear war. Ever since 2014, US-and-allied military moves cannot be coherently explained on any other basis than that the US and NATO are planning a blitz nuclear attack against at least Russia — and perhaps also against China.
Clearly, whoever are buying these luxury-pads for the post-apocalypse, are hoping for a NATO 'victory' in WW III, and are certainly not favorably inclined to preventing that armageddon, which they know is based on lies (unless they're too stupid to be able to distinguish between their own propaganda versus the actual historical reality, which is documented in the links here, which links show that any decent billionaire in The West would instead be publicly exposing the horrific fraud that's perpetrated by all of themselves, not trying to protect themselves from that fraud's immediate global consequences).
Unfortunately, these people are the ultimate "conformists." It's clear by their 100% unity on this. They've become so gated-community, one-way-glassed, that they've no concern remaining (if they ever did) for the billions of people (not to mention entire planet) that they're placing into the severest form of danger: global annihilation. Instead, their only concern (quite evidently) is to be 'winners'. (Like I had said at that last link: "In military parlance, the side that suffers the less harm is the 'winner', regardless of any other factor. That's the basic reality of military strategy: it's inevitably win-lose, not win-win." However, M.A.D. was the first-ever exception to that strategic principle; and, now, it's gone — as of 2006 in US, and by now also in Russia (if not also in China). M.A.D. is gone; it's been replaced by a real insanity, which is clearly psychopathic and clearly pervasive amongst the super-rich: "Nuclear Primacy".
The psychological reality that had long staved off a WW III is completely gone. And the people who have caused it to end are now buying all these nuclear bunkers for themselves.
In a rare exception to the unanimity of the US aristocracy's voices regarding what's behind this change (which cause is the stifling nazi or racist-fascist ideology at the top in America), the capitol-hill newspaper, The Hill, allowed to be published on 9 November 2017, an article — even with numerous links to high-quality sources — titled "The reality of neo-Nazis in Ukraine is far from Kremlin propaganda". An indication of just how extraordinarily thorough the takeover of the US Government by nazis has become, is that both under President Barack Obama and under President Donald Trump, the US has been among the only 3 countries (in Obama's case) and the only two countries (in Trump's) that officially stood up at the United Nations in support of nazism, even of its Holocaust-denial. On both occasions, Ukraine joined with the US on that vote. On one occasion, Canada also did (thus being the third). This scandal was virtually entirely ignored in the Western 'news' media.
This is the world we are living in today. How many 'news' media are reporting this reality? How many have reported it? Just one billionaire standing out from the pack, so as to reach the masses with these truths, could make a whole world of difference. But, instead, perhaps they're all just buying nuclear bunkers, so as to be amongst the few 'winners', in a war on behalf of the global regime that represents, actually, only themselves.
This is the catastrophe of our times.
First published at strategic-culture.org
Lithuania: To serve or not to serve in the army
It is well known that in 2015 Lithuanian authorities reintroduced compulsory military service due to the potential threat caused by the Russian Federation.
It should be said, that young Lithuanians do not appreciate the idea and try to avoid the service in every possible way. They even are not afraid of penalties and imprisonment.
In order to force them to serve Lithuanian authorities are inventing new "tools" to make the process of avoidance the conscription harder.
From the beginning of 2015 all Lithuanian men aged 19-26 had to perform compulsory military service in the Lithuanian Armed Forces for a period of 9 months if fate decided.
The matter is the way of choosing the men who will serve is more than surprising. They say that 2 percent of men are randomly selected to complete vacancies in the army within the year. The lists of military conscripts then are published on the Internet. But "randomly" could also mean "nobody knows how they are selected."
At the beginning of this year authorities lowered the age range at which men are called up for mandatory military service to 18-23 years and banned volunteer soldiers from holding seats in the parliament and municipal councils.
Defence Minister Raimundas Karoblis said that the aim of lowering the conscription age is to ensure that conscripts' military service causes the minimum possible disruption to their civilian lives.
The matter is the way of choosing the men who will serve is more than surprising. They say that 2 percent of men are randomly selected to complete vacancies in the army within the year. The lists of military conscripts then are published on the Internet. But "randomly" could also mean "nobody knows how they are selected."
In reality the Ministry of National Defence can't meet its recruitment goals.
The system includes Lithuanians living abroad who are forced to leave their home and come back for the service. The government of Lithuania doesn't care that men living overseas have their personal life, own career paths and financial responsibilities.
The military authorities are trying to take immigrants for service on purpose, not caring about their personal problems, including health issues and financial commitments.
They also discriminate homosexual men by giving them specific tests to find out how gay they are, including a talk with the psychiatrist. Because homosexuality is still a sickness in Lithuania, with existing laws against gay people.
A lot of Lithuania men who decided not to come back for the service, are often wanted by police, and in some circumstances might end up in prison for up to 3 years.
Thus, in December 2019, 24-year-old Marius H. from Kedainiai was prosecuted for not visiting the military registration and enlistment office, but did not change his position. He said later that he would not go to serve, it is not in his interests. He has a well-paid job in Belgium and is not going to change his way of life. So he paid penalty (800 euros) and left for Belgium. And he is not the only one in the country who has made such choice.
Evidently, it is impossible to solve the problem in that way, using methods of coercion and punishment. Unfortunately, reintroducing of compulsory military service was the decision of the authorities, finding the ways to avoid it is the choice of youth. If the government doesn't respect the citizens, the citizens have a right not to obey their decisions.
Assessing India's Enhanced Air Defence Shield with reference to Pakistan's MIRV Capabilities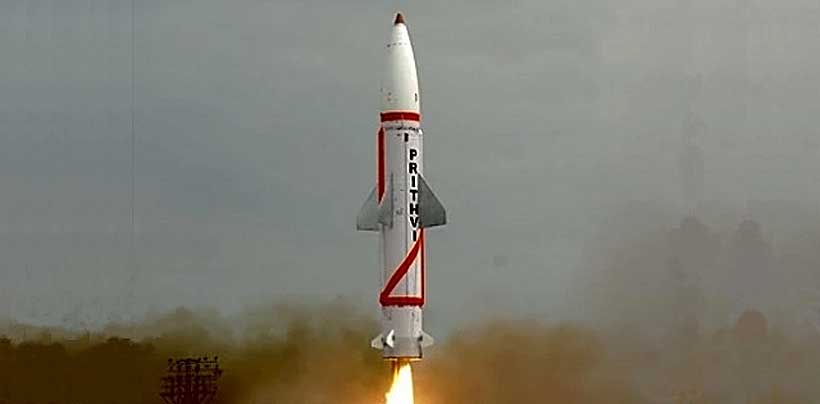 Since the last few years, India has been continuously carrying out an extensive military modernization program aimed at enhancing its counterforce capabilities vis-à-vis Pakistan. Under this notion, one of its most important components is the enhancement of its air defence capabilities aimed at providing an extensive multi-layered air defence shield. This has been done partly by combining indigenously developed systems with some of the world's most expensive and advanced Missile Defence Systems which India has been purchasing over the last few years. Pakistan, due to its economic constraints cannot compete with India on a tit for tat basis. Hence, to address such a threat, Pakistan, for the time being, seems to be enhancing its indigenously developed Multiple Independent Reentry Vehicle (MIRV) capabilities. These, in turn, are aimed at accurately penetrating the Indian Air Defense network that is being currently developed, by swarming it with a plethora of smarter and precision-based warheads to devastating effect.
At present, India possesses and intends to acquire various air defence systems in its missile defence inventory. These include indigenously developed ballistic missile defence systems such as the Prithvi Air Defence (PAD) missiles, the Advanced Air Defence (AAD) Ashwin missiles and the Barak-8 missile defence system which has been jointly developed with Israel. Furthermore, to enhance its future capabilities, India had also signed an agreement with Russia for the acquisition of the S-400 anti-missile system back in October 2018, the delivery of which is expected in October this year. In another significant development, India reportedly intends to acquire the 'National Advanced Surface to Air Missile System-II (NASAMS-II), a medium-range missile system from the US. India's acquisition of advanced missile defence systems such as these would thus likely destabilize the pre-existing deterrence framework in South Asia, as it would embolden India to consider countering Pakistan's existing range of warhead delivery systems such as its ballistic missiles, cruise missiles, fighter jets, and unmanned aerial vehicles with greater impunity.
In order to restore stability, Pakistan has two choices; firstly, in the long term, to purchase similar, albeit expensive missile defence systems from the international market – such as from Russia and/or China. A tall prospect which already seems difficult given the country's economic difficulties. Secondly, to counter the Indian advanced air defence shield while staying within its existing doctrinal posture, it seems that the induction of an increased number of MIRV capable ballistic missiles appears as the more plausible and immediate solution.
It is worth mentioning here that Pakistan's Ababeel Ballistic Missile, a medium-range ballistic missile, which it had tested in January 2017, is believed to have introduced MIRV technology into Pakistan's nuclear arsenal with its reported range of 2200 kilometers. Pakistan's rationale for achieving this milestone is widely believed to be inclined towards neutralizing a broad range of the expected outcomes of India's military modernization drive, including the threat from its enhanced missile defence systems. This is further evident in the statements of Pakistan Military Officials, in which they have clearly stated that the development of the Ababeel weapon system is aimed at ensuring the survivability of Pakistan's ballistic missiles 'keeping in view the growing regional Ballistic Missile Defence (BMD) environment', hence further reinforcing nuclear deterrence.
In the same vein, there is widespread speculation that Pakistan's recently tested short-range ballistic missile Ghaznavi – with its operational range of 290 kilometers – is also MIRV capable. No matter the validity of such speculation, there is still an ongoing debate questioning whether Pakistan needs to have such a short-range MIRV capable ballistic missile. Particularly keeping in view India's counterforce designs which highlight an apparent shift towards nuclear counterforce and the notions of 'splendid first strike' and surgical strikes against Pakistan. A strategy that is, in turn, directly linked to its Air Defence modernization plans because such counterforce temptations might provoke Pakistani retaliation. Hence, the road-mobile Ghaznavi missile, based on its accuracy and, shorter range and flight times could thus be a prospective platform for being a MIRV capable delivery system aimed at penetrating the Indian Air Defence shield. Hence, for Pakistan, the provision of such short-range MIRV capable ballistic missiles like Ghaznavi would likely serve as a key deterrent against the Indian advanced air defence shield.
At the present, Pakistan by being overtly threatened by the ruling BJP government still holds a principled stance in working towards bringing about lost peace and stability in the South Asian region. However, Indian aspirations as evident in its ambitious military modernization plans have compelled Pakistan to take all possible measures to assure its security and preserve its sovereignty. As such Pakistan may need to expand its strategy of playing its cards close to its chest particularly when taking into account India's ongoing expansion of its Air Defence shield. In this regard, the induction and perhaps even testing of a medium to short-range MIRV capable missile seems to be the only way out, at least for the time being.
The Baltic States are Target Number One
From 1 January 2020 security of the Baltic airspace is ensured by three Command and Reporting Centers designed for specific national airspace surveillance, based in Tallinn, Lielvarde, and Karmėlava, instead of one joint unit.

It is said that they enhance capabilities of NATO's Integrated Air and Missile Defense System, regional interoperability, and reliability of protection of the Alliance airspace. On December 19 the new BALTNET (Baltic Air Surveillance Network and Control System) configuration and three national centers in Lithuania, Latvia and Estonia were inaugurated at a ceremony in Kaunas.

According to the Baltic States' officials, three countries have moved from the defensive to offensive measures in order to provide their security and defence.
The more so, the three Baltic Allies have launched the cooperative project of the BALTNET future configuration to further enhance their contribution to NATO's collective defence effort and architecture.

Major Pärn, senior Estonian officer at Baltic Control and Reporting Centre (CRC) Karmelava said that "a before-and-after comparison clearly shows that we are moving from peacetime construct with just one joint Baltic CRC to the crisis-and-conflict-capable architecture of three Control and Reporting Points, including back-up capabilities and clear responsibilities increasing support for Allies and enhancing our national skills in special fields such as surface-based air defense, integration of ground forces and intelligence."

This sounds like a very proud statement to any who is not accustomed with the situation.
At the moment, the Armed Forces of the three states are deprived of modern air defense systems. The main reason for this, as Estonian Defence Minister Jüri Luik admitted, is the lack of money.

For example, the Estonian Armed Forces continue to use the Soviet 23mm Anti-aircraft Cannon ZU-23-2, despite the supply of other systems. Thus, Tallinn has been purchasing the Mistral portable air defense missile systems. In 2018, the Ministry of Defence of Estonia signed a contract with the European company MBDA for the supply of these systems. However, the Mistral missiles have a range of 6km only.

In the coming years, Lithuania will remain the only owner of medium-range air defense systems in the region. In 2017, the Lithuanian Air Force was set to procure NASAMS mid-range air defense systems for $ 122.4 million from Norway. The missile is able to hit targets at the range of up to 40 km and at the height of up to 14 km. However, NASAMS, developed in the early 1990s, can't be named the most advanced air defense system.

Washington provides financial assistance to the Baltic States but the amount of funds allocated for the needs of air defense is small: as Luik previously reported, in 2020 Estonia, Lithuania and Latvia will receive a total of $ 50 million from the Pentagon's budget.
Generally speaking, the United States is interested in developing the air defense system of the Baltic region, but is not ready to invest substantial financial resources in it. For this reason, Russia doesn't consider BALTNET to be a serious threat.

At the same time, Russia is not going to tolerate the Baltic States' attempts to enhance NATO military strength near its borders. Moscow considers these measures as demonstration of readiness to attack. Its reaction is unpredictable and the Baltic States with its population have become real targets. BALTNET will help to detect a threat, but will not defend. On the other hand, three Baltic States are the NATO's shield, aimed to stop Russia in case of war. On the other hand, NATO, probably, could stop Russia in the Baltic States, but these countries in this case will cease to exist. They will be Target Number One with no chances.