The Information warfare in the interpretation of Philippe Baumard and Jacques Baud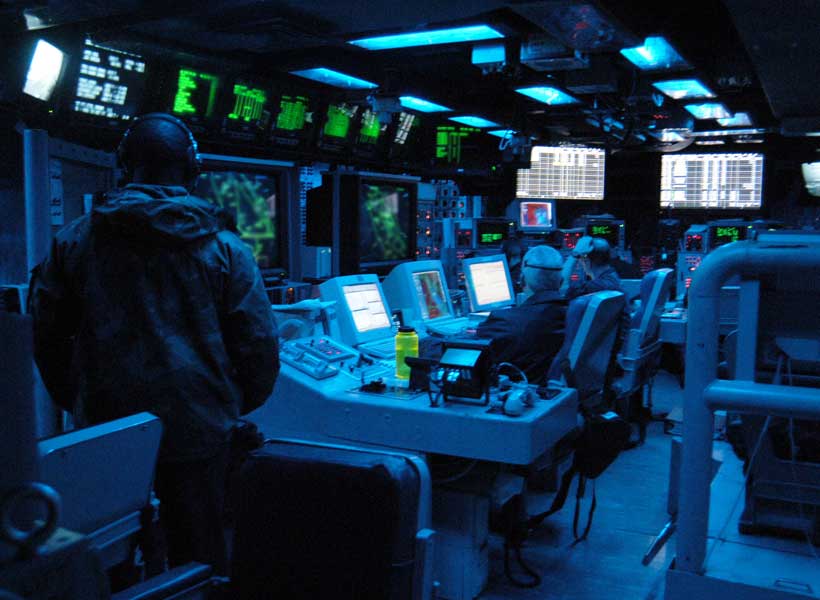 There is no doubt- as Baumard claims- that information warfare plays a fundamental role in today's economy and society. Furthermore, its importance has led to the emergence of a new form of conflict and therefore led to a change in reasoning. Our highly-digitalized economies and society obviously present significant windows of vulnerability linked to the fact that the modern economic system cannot but be open and fluid. At any rate, the concept of information warfare – as is widely known – emerges primarily from American publications and emerges in the moment in which the legitimacy of information has been placed under discussion in the American context. Required to deal with significant budget cuts, the leading US federal intelligence agencies have attempted to justify the preservation of their budget by emphasizing the importance of protecting the nation's economic security; and yet as early as the 90s, it had become clear that the logics of conflict present in the geopolitical sphere have been transferred to the context of the economic sphere in which nations must be capable of implementing strategies of dominance based on the control of both the information infrastructure and the flows of technological and economic knowledge.
A strategy that takes into account modern new needs must give careful attention to the vulnerability of critical information infrastructures (on the other hand, the rapid growth in computerized piracy has encouraged nations to create ad hoc organizations for the control and surveillance of the development of this new crime). Another observation regards the increase in the strong economic rivalry between nations that has lead to the fundamental apprehension that economic intelligence has become an authentic fact of life for the world's leading industries; deeper knowledge of information mechanisms, in fact, becomes a fundamental element of success or failure. It is now precisely this crucial importance in economic context of the leading industries and multinationals that has compelled nations to officialize their approaches in the context of information intelligence. Even if the use of denigration, discrediting and disinformation campaigns has always been a part of both the political and economic world, in today's world the acceleration of the data digitalization has created the need for both nations and certain companies to adopt offensive and defensive systems sufficient to the situation.
A large-scale disinformation operation waged against an industry or multinational corporation can create enormous economic damage. As known to psychological warfare experts, disinformation is certainly an offensive resource with highly particular characteristics because it is a sword that cuts in one direction only, its effects are particularly insidious and can be discovered only in a second moment, but above all, the objectives of disinformation are oriented to the loss of the adversary's reputation and legitimacy on one hand and the loss of its financial support (in the case of companies, for example), on the other. Yet whereas in traditional conflicts the economy of forces was based on a relationship of inertia, and logistic superiority represented a fundamental dimension for either victory or defeat, in cognitive warfare, similar asymmetry cannot be imposed in the knowledge system, and above all, unlike traditional conflicts, information warfare has its own autonomy regardless of who constructs or sends the message.
Eliminating the spokesman of the message therefore does not modify the dimension of the cognitive conflict but on the contrary only strengthens the adversary. Furthermore, Anglo-American practices are based primarily on the need to immediately control the electronic sources that underlay the economic, political, and military decision-making system. In this strategic view, controlling the public news infrastructure assumes fundamental importance; in any case, a closer analysis shows that the control of the world's information infrastructure is incompatible with its ample and de-structured way of diffusion in today's world. The exponential growth of the information infrastructure does not permit the possibility for vertical or hierarchical coordination. Furthermore, the concept of strategic dominance is based on the ability of a state to prohibit or dissuade a rival nation from emphasizing its rules of conduct and on perception of reality.
This approach starts from the assumption that the global control of news flows infrastructure would permit the achievement of global economic and political dominion. In any case, this concept is revealed ingenuous because it ignores the fact that the control of the news differs from the formation of judgments and beliefs. Faced today with the emergence of cognitive warfare and the complexity and fluidity of information, traditional security services do not possess adequate culture because the belief system on which such systems are based is built on the collection of observable facts and the processing of such information: we have agents collecting information on one hand and agents making analysis on the other. This dual organization is certainly suited to traditional conflicts but is not adequate to cognitive conflict: the logic is completely different because due to the speed with which information moves only a very short time is available to control and analyze it this therefore requires rapid decision-making processes.
In other words, the capacity for interpretation and attribution of meaning in real time is the basis for cognitive warfare; furthermore, given that most non-state organizations are in fierce competition and have access to the same news from the same sources, it is highly improbable that a private or state-owned organization will acquire a decisive competitive advantage unless an improvement is made in the satellite control system over news and human information. After this clarification has been made, it must be repeated once again how crucial the control of the news flow is to victory and how mistaken it is to believe that merely destroying the adversary's information infrastructure will suffice. On the contrary, the destruction of the latter can offer the adversary a greater degree of freedom or promote the use of alternative information tools in a context where – as is known – the distribution of information has been liberalized. Security services must realize that the current trend in worldwide information infrastructure is its Balkanization, or in other words, its dispersion and fragmentation. Efficiency in any case depends more and more on the mastery of decentralized cognitive capacity and less and less on the control of the information infrastructure. Their economy of forces in the context of modern political conflict lies on the mastery of very different cognitive systems and the imposition of a unified interpretation schema is not a strategy capable of providing fruit in the long-term.
Stating that Western Society depends- as Baud claims -on information is certainly an undeniable logical truth. An awareness of current events but also the ability to provide prompt, pertinent response has become an integral part of today's society. Yet in regard to information warfare too much accent has been placed on the West's growing dependency on information technology; in any case the real threats come not only from the technological sector but also the amount of influence wielded by information. Consider the fact that terrorism can be seen also as a way of communicating. At any rate, unlike traditional weapons, those of information warfare can be used whenever necessary both to serve economic interests and neutralize international competition. Furthermore, they can be placed into action very easily and adopted by both organizations and individuals. The extent of dimension of the information warfare depends on three other types of war:
information warfare or the war of numbers regarding the destruction of information infrastructure and that aims at paralyzing the adversary's defense system;
the cognitive warfare with the objective of acquiring, circulating and integrating the information necessary to maintain greater knowledge than the adversary in order to gain an operative advantage;
the war of influence waged to manipulate both religious and public opinion in order to facilitate action against the adversary.
Even if these three aspects are autonomous they are in any case closely interlinked. It must now be forgotten that in the struggle against terrorism the West has all too often concentrated its attention only on the information dimension whereas the real vulnerability of democratic society lies in the context of the influence that represents, we repeat, the terrorism's field of action. Yet intelligence must intervene in information warfare – as in any other form of conflict – as a useful element in making decisions and not as a weapon. There is no doubt, in this regard, that with the objective of learning all it can about the adversary, intelligence may prove useful to information warfare in revealing the enemy's weaknesses and waging influence campaigns.
We would now like to dedicate our attention to cognitive warfare that includes all the methods and processes required to acquire, explore and distribute the information necessary in operative context. Acquiring information in all its forms, even computerized, is a part of warfare and implies not only the power of obtaining more news than the adversary but also faster access to the sources of information in order to act on the same with greater efficacy. Consequently, cognitive warfare includes measures for the camouflage and protection of information – the so-called passive measures – and also the instruments destined to deceive the adversary of one's real operative intentions (the so-called active measures). Furthermore, cognitive warfare is an element that is also found both in the mechanisms of industrial management as a completion of the notion of economic intelligence and in knowledge management mechanisms and processes of the diffusion of knowledge through mechanisms of protection.
The war of influence is not only a fairly present threat but also lies at the base of numerous asymmetrical conflicts, and primarily regards the use of the media and the utilization of messages destined to influence or manipulate public opinion (or political decisions). Democratic society based on the free circulation of information does not accept – at least openly – an active practice of influence; despite this, our democratic societies are very vulnerable to information manipulation. Such manipulation is naturally not only made by nations but also by private pressure groups, and can play a significant role in influencing public opinion. Second of all, the influencing actions must necessarily be aimed at the achievement of strategic objectives, known jointly in both civil and military context, monitored to achieve specific psychological ends, and be founded on close cooperation between civil and military intelligence organizations; as it concerns actions of influence, they have one fundamental objective, in other words, the restoration or maintenance of the trust of the civil population in the authorities or the weakening of the adversary's will to fight. In order to achieve these objectives efficaciously, such influencing actions must be conducted as if they were military operations and therefore on the basis of non-factious objective information.
Naturally enough, these objectives can be pursued through secretive operations that include propaganda and disinformation. On the other hand, increasing one's own power advantage – also by denigrating or compromising that of the adversary through disinformation – has always played a part in the art of war. In an open and democratic society, the manipulation of public opinion is certainly possible, of course, but it must be implemented through new forms. In the context of the struggle against terrorism, information remains a determinant element, and must be developed through these three objectives during information warfare:
a) there must be an information matrix upstream from the operative decision-maker, and this requires the ability to generate an awareness of the battlefield and to integrate this knowledge with the information necessary to wage war (which is substantially the ability to anticipate the enemy's moves);
b) the information matrix downstream from the operative decision that serves to acquire and maintain the technical means and the processes of command and conduct that permit any determined mission to be followed;
c) the communication matrix between the state and public opinion regarding the management and perception of the conflict.
Maldives Ventures into the Blue Economy
Almost half of Maldives's population and more than 70 percent of its critical infrastructure lie within 100 meters of its shoreline
This close proximity to the ocean makes the island nation a prime location to benefit from the Blue Economy, which refers to the sustainable use of ocean resources for economic growth and better lives.
But with 1,190 coral islands scattered over 90,000 square kilometers, Maldives' dispersed geography also provides unique challenges.
Water is a prime example.
While almost all residents of the capital city Male' have access to safe water, this proportion drops to 15 percent for those living in outer atolls.
Research predicts that per capita groundwater and rainwater availability will decline by 34 percent by 2035 while demand will continue to increase.
To make matters worse, rising sea levels caused by climate change will likely further foul water as saltwater seeps into the ground in many areas.
Sewage and a growing amount of waste also threaten the pristine environment that contributes to tourism revenues.
Preserving wetlands and marine ecosystems
To preserve its shores and boost its burgeoning blue economy, Maldives' Ministry of Environment is implementing the Coastal Protection Projects with support from the World Bank.
The projects focus on protecting coral reef and coastal wetlands, which are rich in biodiversity and have immense recreational value and act as bulwarks against coastal erosion.
The Maldives boasts over 250 species of corals and 41 islands with unique wetland ecosystems.
Since it started in 2013, the Coastal Protection Unit in the Ministry of Environment and Energy has completed projects on fifteen different islands.
By protecting these marine ecosystems and its fauna, Maldives is also protecting two sectors, tourism and fisheries, which contribute almost 80 percent to its economy.
Building on these efforts, the government has also committed to modernizing fisheries and preventing overfishing while also exploring the massive potential of mariculture to help diversify the sector.
Managing waste better
Solid waste has reached unsustainable levels in Maldives, threatening its pristine environment.
The country's resort islands and its international airport generate nearly six times the waste produced by local populations.
Untreated sewage contaminates groundwater: A 2010 survey in 70 islands reported that water was not suitable for drinking in almost all of them.
Innovative solid and liquid waste management is urgent as Maldives currently does not have policies or regulations in place to reduce the use of hazardous chemicals in its industries and agriculture
The Government of Maldives is keen to implement a national solid waste management strategy to increase bulk water uptake as an alternative to plastic bottles as well as promote recycling and reuse.
The capital city Malé, which is home to one-third of the population, shows that achieving environmental sustainability is possible. All residents are connected to a sewerage system and universal access to sanitation has been achieved.
Now, the World Bank is supporting the construction of a sewerage treatment plant in Hulhumalé, in the south of the North Male Atoll, to prevent untreated sewage from being released into the ocean.
Overall, out of 186 islands, 66 have adequate sewer facilities, while work on 27 other islands is ongoing.
The Maldives is turning obstacles into opportunities to boost its blue economy and create a more sustainable future for its citizens.
Kleptocracy Under Democracy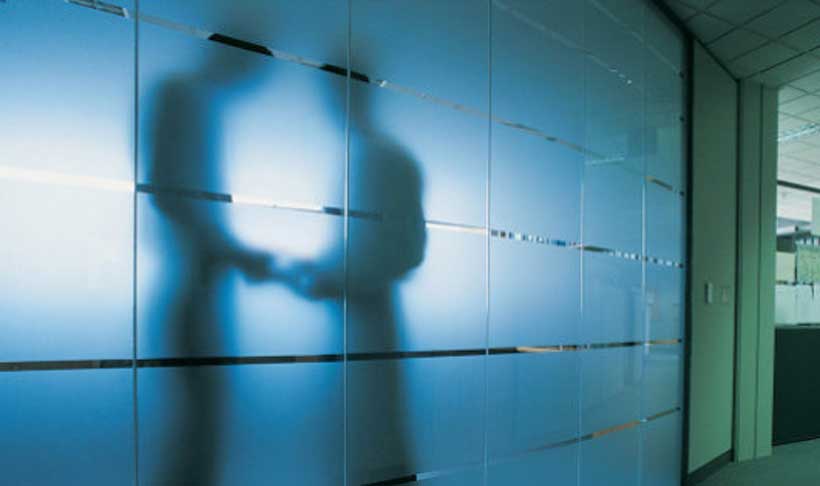 Power comes with dire consequences if it is misemployed. Great minds orchestrate a great nation but a corrupt mind razes it as personal gain pollutes honor and pride. Ruler of a country clasps great amount of power. On a stork of a pen destiny of people can be changed. However what if that pen is in hands of an amoral mind.
Across the globe reverberates of democracy can be heard. But the question still remains that is there is an actual democratic world order or are we just modern slaves being exploited by the power, wealth and technology.
A quite basic and easily comprehendible understanding of how democracy works is that it sows the seed where transparency and mutual benefit can grow and people become the one who are torch bearers. Society grows as a collective unit in a democratic order. Emancipation of people is prime concern in the democratic society and they are catered at every level.
Whereas kleptocracy, derived from a Greek word "klept" which means steal or thieve, is a form of government where corrupt rulers exploit the resources and population for personal gains or uses state resources to enrich themselves. In order to increase personal wealth corrupt leaders maneuver any means at their disposal indulging themselves in committing more crimes.
However with the advancement in globalization and spread of dubious democratic norms across the globe have made things worse, not realizing that one size doesn't fit all. Systems are changing, absolute democracy is a far sighted phenomenon. Now even near to actual democracy rarely exists except Scandinavian states. Democracy index 2018 published by The Economist revealed stats about the democracy across the globe. Even United States of America was numbered at 25th number in top 30 democratic countries. It was also categorized under flawed democracies. Whereas first five were the Scandinavian countries having Norway at the top.
Under the veil of democracy self-interest of an individual or specific flock is being wangled. On plight of humanity individual or groups who holds power imbibe their benefits. Power no longer remains an instrument to direct and regulate society but to tranquilize the populace and suck the benefit out of greater pain.
Corruption perception index of 2018 revealed that more than two-thirds of the countries secured to score below 50 with an average score of 48 out of 100. It also states that countries have failed to curtail corruption and also to take considerable measures to uproot it. One needs to understand that when the leaders become economic poachers it steadily annihilates the society.
What usually happens is such individuals after gaining throne shift tides of economic rivers to their own pots. Instruments like trade policy is often not used to further the national interest but the business interest of a single wealthy individual or a handful. Tenure is considered as a business deal to extract maximum benefit. Often individuals make the deals on the form of government to enrich the few. New denotation of democracy seems to be that when there are many hands to snaffle then it is regarded as "democracy" and when there is one hand or few then it is labeled as monarchy or dictatorship.
Across the globe there is a wave of populism where contestants of throne are getting votes on populist narratives. Sedatives like populism, ethno-nationalism put the contestant into power but put rest asleep. Heaps of national wealth is looted by the ones who are
When the economics are being controlled and manipulated by few hands it often leads to debts and ultimately when there is less circulation of wealth and money the society and economy itself collapses. If the dynamics of world kept going the way they are then after the Great depression of 1929 and the financial crisis of 2007-08 there is next big economic collapse around the corner and world is waiting for it to happen.
Iraq corruption menaces both average citizens and outside investors
While Iraqi forces are still undertaking the slow, grueling effort to defeat the last vestiges of the Islamic State (IS), and 1.8 million people remain displaced, an equally important and perhaps even more complex political and humanitarian challenge is looming over Iraq. That challenge? Iraq's egregious levels of corruption, which have poisoned the fundamental relationship between the Iraqi state and its citizens.
As protesters in Iraq's southern port city of Basra made clear last year, corruption in their country does not just mean acts of bribery, but an entire parasitic "looting machine" that extracts resources and deliver nothing in return. Nor are everyday Iraqis the only ones at risk from the country's endemic culture of graft, with some of the country's largest investors – such as the French telecommunications giant Orange – seeing their investments expropriated and themselves kicked out of a market that nonetheless badly needs their support.
A parasitic relationship
The fundamental lack of credibility and legitimacy of Iraq's official government institutions is at the center of the country's myriad difficulties, from the government's frighteningly incompetent attempts to fight off IS during the group's initial onslaught in 2014 to the graft that seems to have permeated every link in the national bureaucracy.
Perhaps the best way to show the extent corruption impacts the governance of Iraq is to take a close look at one of the oft-touted "success stories" of post-war construction: the semi-autonomous Kurdistan Region of Iraq (KRI). Iraq's largely autonomous Kurdish region, often held up as a model for the rest of the country, is ruled as a fiefdom by powerful Barzani family, who recently gained an almost "monarchic" degree of control after two of its members, Masrour Barzani and Nechirvan Barzani, were recently respectively elected Prime Minister and President of the regional government.
When the Economist Intelligence Unit once claimed that corruption in the Kurdistan region is "not perceived" to be as bad as in the rest of Iraq, it pointed out this is a "small accolade given that Iraq is ranked 171/177 in Transparency International's Corruption Perception Index." A closer look reveals the only research suggesting the KRI is less corrupt seems to be a UN report that relies on asking civil servants how many bribes they are offered. If the results this study are to be believed, the percentage of civil servants being offered bribes in one of the most corrupt countries on Earth stands at only 4% in the KRI and 5% in Baghdad, percentages that fly in the fact of reality.
Orange shows no one is safe
One doesn't need to depend on international statistics to see the depth of corruption in Iraqi Kurdistan. Last month, a deeply reported article in French weekly Le Journal du Dimanche explained how telecoms multinational Orange and its partner firm Agility, two of Iraq's largest foreign investors, stand to lose more than $810 million and see themselves stripped of their shares in the Iraqi mobile operator Korek by the country's telecommunications commission (CMC). While the regulators claim that Orange and its partner failed to "honor their commitments," the companies insist they are being expropriated via a corrupt process.
The key detail in their accusation? The fact that Korek's managing director is Sirwan Barzani, Nechirvan Barzani's first cousin and a key figure in the aforementioned Barzani family. Sirwan Barzani, according to court filings from the companies, has misappropriated tens of millions of dollars from the firm through shady loans and self-dealing.
Allegations that Sirwan Barzani and his allies had managed to corrupt Iraq's CMC were seemingly proven by the Financial Times last year, which discovered the chief executive of the regulatory body living in a London house that belonged to Barzani's business partners. Over the weekend, the World Bank's International Center for Settlement of Investment Disputes (ICSID) agreed to take up Agility's claims against the Iraqi government.
Steep price to pay
Why would one of Iraqi Kurdistan's most powerful figures manipulate regulatory officials to expropriate major investors? To prevent those investors, it seems, from exercising their options for full control over Korek. With other major companies like Germany's Siemens and the US-based GE pursuing their own contractors to help Iraq rebuild and expand its highly inadequate infrastructure, the Korek expropriation could have a major chilling effect.
The fiasco surrounding the Barzani family's willingness to expropriate one of the country's most prominent investors also speaks to the sheer sense of immunity Iraqi leaders feel when it comes to taking the country's wealth for their themselves. While the leadership of the KRI presents itself as a reliable partner for the West, the region's economic statistics remain dismal despite years of outside aid.
Despite its oil wealth, the region faces both a recession and high unemployment – over 20% for those aged 18-34 and 69% among women under 24 – as well as rolling blackouts. Factional control over construction projects and government ministries, meanwhile, has left public education in Iraqi Kurdistan facing dire shortages of both schools and teachers. Of the KRI's approximately 6,800 schools, it is estimated that 25% need to be demolished and fully half are in need of renovation. Paralyzed by political infighting, the regional government has not seen to any of these pressing needs.
While international companies like Orange enjoy access to outside recourse, ordinary Iraqis find they seemingly have no choice but to live with systematic corruption and unaccountability every day. Faced with such a bleak picture, and unless the governments ruling over Iraq fundamentally rethink their handling of the country's resources, it is only a matter of time before the next great period of instability begins.