New Ideological Tactics of al-Qaeda To Revive Its Power
Leaflets with the oath of loyalty to the military wing of al-Qaeda
According to American intelligence agencies, in the recent six months the influx of new recruits from post-Soviet states of Eurasia to Syria, who want to fight for the establishment of the Caliphate, has significantly reduced. It has occurred after the fall of the so-called Islamic State in Iraq and Syria, and also after a significant weakening of positions of the jihadist group Hay'at Tahrir Al –Sham associated with al-Qaeda.
However, al-Qaeda, via its groups in Central Asia and Caucasus, which are fighting within Hayat Tahrir al-Sham, has developed and actively used new tactics of recruitment and distribution of the radical ideology of jihadism. Since March 2018, two terrorist groups from Central Asia, Katibat Imamal Bukhari and Katibat al Tawhidwal Jihad have started to actively distribute photocopies of leaflets via social media supporting the jihadist line of al-Qaeda.
The leaflets in Russian, Uzbek, Kazakh, Uighur and Tajik advocating the support of pro-al-Qaeda groups in Syria and calling on the continuation of the "jihad to protect Islam" have been regularly published on a Telegram channel. The geography of such leaflet distributors is rather broad. For reasons of security, the leaflets don't contain full names or surnames of the new supporters of al-Qaeda. Instead, they contain only a region, country, town or village of the leaflet senders. The senders' addresses imply that the senders reside in Western Europe, Russia, Caucasus, Central Asia and Xinjiang Uygur Autonomous Region of China.
Despite the fact that leaflets are written in various languages and sent from various regions of the Eurasian continent, the contents of such leaflets are identical.The fundamental idea behind the leaflets is to support the jihadist groups fighting in Syria and to become a member of the main Sunni terrorist organization al-Qaeda.
Thus, March 4, 2018, the Telegram page of Central Asian militants of Katibat al Tawhidwal Jihad contained the leaflet with the following content in Uzbek, "Dear Muslims mujahideen Ahlu al-Sunnah wa al-Jamaah! We support the holy struggle pursued by the brave warriors of Allah Hay'at Tahrir Al –Shamon the blessed land of Sham (Syria) against atheists. Your actions are meant to establish the sharia laws on earth. May Allah be pleased with you. Soon we will come to you to support you. Allahuakbar! Tajikistan, Hudjont, 03.04.2018."
Another leaflet said that "the Muslims in On Adyr micro-district, Osh, Kyrgyzstan, support the mujahideen of Hay'atTahrir Al –Sham. Let Allah give you victory in the war against the crusaders." Also a leaflet from Dagestan, Russia, has been published with a call to "support the mujahideen of Hay'at Tahrir Al –Shamand a prayer for the early establishment of the caliphate." Tawhidwal Jihadon his Telegram page has published the photocopies of over 100 leaflets calling to support jihad under the leadership of pro-al-Qaeda groups in Syria. These leaflets have been sent from Moscow, Chelyabinsk of Russian Federation; Jizak, Ferghana, Namangan regions of Uzbekistan, Chimkent, KyzylOrda of Kazakhstan; Uzgen, Osh, Aravan, Nookat, Jalal-Abad of Kyrgyzstan; Ukraine (no town specified), South Korea (no town specified), Western Europe (no state specified) and Jeddah of Saudi Arabia.
The leaflets have been written mainly in Uzbek and Russian by hand by an ordinary pen. There's no doubt in the authenticity of these leaflets. The grammar of presentation, the authors' handwriting and the time of publication in the Telegram indicate that the leaflets have been written by different people, at different times and in different countries.
Among the numerous leaflets published by Katibat al Tawhidwal Jihad on the Telegram channel, we have paid attention to those sent from Turkey and Egypt. The leaflet from Turkey was in the form of an Islamic flag of al-Qaeda and contained the promise that "we will soon arrive in Sham and together with the Mujahideen Hay'at Tahrir Al-Sham we will sing Takfir (devotion to Allah). And then the dead bodies of the kafirs will lie under our feet." The leaflet from Cairo was written by hand in literate Arabic, in which the support of al-Qaeda is expressed on behalf of the Mujahideen of Egypt.
Katibat al Tawhidwal Jihad is affiliated with the Jabhat Al-Nusra group and its ancestor Al Qaeda. The leader of the group is the Uzbek jihadist, Abu Saloh. His real name is Sirojiddin Mukhtarov, born in the Osh region of Kyrgyzstan. According to the Kyrgyz law enforcement agencies, in 2014 Abu Saloh was wounded in the eye in fighting against the Syrian governmental forces and then was treated in Turkey. Abu Saloh jointly with the Uighur terrorists from the Turkestan Islamic Party organized the explosion in the Bishkek-based Chinese embassy in August 2016. Also, the Federal Security Service of Russia accuses him of organizing an explosion in the metro of St. Petersburg on April 3, 2017, which killed 15 people, and wounded more than 50 others. The bomb was blown up by a suicide bomber, Akbarjon Jalilov, a 22-year-old native of Kyrgyzstan.
Another jihadist group from Central Asia Katibat Imam al Bukhari, close in its ideological doctrine to al-Qaeda, has also published on its Telegram page many dozens of leaflets. It should be emphasized that the main core of militant groups are nationals of Uzbekistan, Kyrgyzstan and Tajikistan, who are fighting today in the Syrian province of Idlib in alliance with Hay'at Tahrir al-Sham against the regime of Bashar Assad. The leader of Katibat Imam al Bukhari is a native of Tajikistan, ethnic Uzbek, Abu Yusuf Muhojir, who is known for his deep religious knowledge in the field of jihad and devotion to the idea of al-Qaeda. He has trust-based relations with the leadership of the Taliban movement. Some of the militants of the Uzbek group help the Taliban in Afghanistan. But Abu Yusuf Muhojir himself is now in Syria, and he leads the group there.
A leaflet with the al-Qaeda emblem decorated with an Arabic engraving "Allah is Great" was published on the Telegram page of Katibat Imam al Bukhariat the bottom of which is written in Kyrgyz,"By the will of Allah, we love, respect and support the brave lions of Hay'at Tahrir al-Sham. Soon we will follow the path of jihad, and we will fight shoulder to shoulder with you against the enemies of Islam. Kyrgyzstan, Osh, Nookat. 03.04.2018."
Similar leaflets in support of Hay'at Tahrir al-Sham positions have been widely published on the Telegram by the media structures of Central Asian jihadists JihodShamoli (Wind of Jihad), Sham Ovozi (Voice of Sham) and Tavhid Xabarlari (News of Tawhid).
Tactics of Survival of al–Qaeda
We have quoted the leaflets in detail and tried to reveal their deep meaning so that the counterterrorism experts could understand the ideological tactics pursued by the main Sunni terrorist organization of al-Qaeda and its affiliated groups Hay'at Tahriral-Sham, Katibat Imamal Bukhari and Katibat al Tawhidwal Jihad.
As the analysis shows, the content and ideological platform of all these leaflets are identical. This campaign aims to, first of all, consolidate al-Qaeda supporters in Western Europe, Russia, Central Asian countries, Xinjiang Uygur Autonomous Region of China and the Middle East.
Internet and social media have become the main tool of virtual consolidation and recruitment for Salafi-jihadi groups, affiliated with al-Qaeda. The al-Qaeda recruiting strategy in the regions of Central Asia and Caucasus accepts only ideologically verified people who are directly related to the factions of Katibat al Tawhidwal Jihad, Katibat al-Imam Bukhari, Turkestan Islamic Party and Katibat al-Ghuraba.
Al-Qaeda leader Ayman al-Zawahiri is known to strictly observe all the requirements of secrecy (no cell phone, no social media usage, no internet usage, and no emails). Therefore, the ideologists of the leaflet campaign have decided not to mention al-Qaeda in leaflets directly, rather they have organized public and mass support of his fighting wing, Hay'at Tahrir al-Sham. Despite the latest tactical differences between Ayman al-Zawahiri and Abu Mohammad al-Julani, the ideological position of the Hay'at Tahrir Al-Sham group today fully corresponds to the position of al-Qaeda.
The new ideological tactics of al-Qaeda proves the statement of the Council on Foreign Relations of the US that"in recent years, al-Qaeda has been quietly rebuilding and fortifying its various branches, systematically implemented an ambitious strategy and discreetly consolidated its influence wherever the movement has a significant presence."
The wars in Syria and Iraq have shown that al-Qaeda and ISIS have different tactics for using militants from Central Asia in a real battle. ISIS is known for using the militants from Central Asia as cannon fodder, neglecting human lives. In the protection of Mosul and Raqqa, Tajik and Uzbek jihadists have been massively used as suicide bombers who blew themselves up in the name of Allah as martyrs. According to the study of The International Centre for Counter-Terrorism, in the ISIS ranks, people from Central Asia were leading in terms of the number of suicide bombers. As a result, more than 80% of the Central Asian militants in the ISIS were destroyed. The surviving militants have managed to move to Afghanistan and rejoin ISIS-Khorasan. Some of them have returned to their countries and surrendered to law enforcement agencies, as a result, many of them were sentenced to prison.
Unlike ISIS, al-Qaeda follows the doctrine of its leader Ayman al-Zawahiri who said, "We should adapt to the practical reality wherever it is. We would take into account the circumstances of each jihadist arena and what achieves its interests".Due to this tactics, al-Qaeda has managed to survive and maintain the efficiency of its groups in Syria, including Katibat Imamal Bukhari and Katibat al Tawhidwal Jihad from Central Asia. According to the Council on Foreign Relations, in Syria alone, al-Qaeda now has upwards of twenty thousand men under arms, and it has perhaps another four thousand in Yemen and about seven thousand in Somalia.
Due to the strategy of adoption to the practical reality, al-Qaeda has survived from unmanned aircrafts, ground clashes with the Assad forces and won in the tough competition with ISIS for the leadership in the global jihad. ISIS no longer can compete with al-Qaeda in terms of influence, coverage of territories, militant force or solidarity. The only trump card of ISIS is its ability to launch transnational terrorist strikes in Europe and USA. Today only due to "lone wolves" ISIS can still maintain its menacing brand and hold intelligence services on western countries in suspense.
Purpose of Leaflet Campaign
The leaflet campaign in support of Hay'at Tahrir al-Sham group pursues the three aims that comply with the strategic task ofal-Qaeda.
First, as we have already mentioned, this is a consolidation of supporters and distribution of the al-Qaeda ideology in the post-Soviet territory. Compared to the Arabic countries of the Middle East, African Maghreb, and Southern Asia, the post-Soviet countries of Central Asia and Muslim republics of Russia remain the least exposed to the radical ideology of al-Qaeda. Therefore, al-Qaeda thinks that it's time for the deeper invasion in the Eurasian region.
Second, the recruitment of new members for Salafi-jihadi groups affiliated with al-Qaeda is an important aim of this leaflet campaign. After the fall ofISIS, many of its supporters and potential jihadists in Central Asia have become confused. In this situation, al-Qaeda has decided to fill in the gap and convert the former ISIS members to their side.  Moreover, the war in Syria and Iraq has shown that Central Asia has a good potential for the recruitment of jihadists.
Third, al-Qaeda is intending to open another branch in the post-Soviet area of Central Asia in addition to the five existing branches. These tactics supports the ambitions of al-Qaedato become the leader of the global jihad. After the defeat of ISIS, Ayman al-Zawahiri has turned into a powerful leader able to set strategic tasks and to implement them successfully step by step.
In conclusion, it should be emphasized that the main target of al-Qaeda is, according to the will of Bin Laden, the USA and its allies. Therefore, western countries at the head of the US should take the "leaflet campaign" of al-Qaeda seriously because it has far-reaching goals and poses a serious threat to the interests and partners of the USA all over the world.
Russia Says U.S. Trains Jihadists to Do Chemical Attacks Blamed Against Assad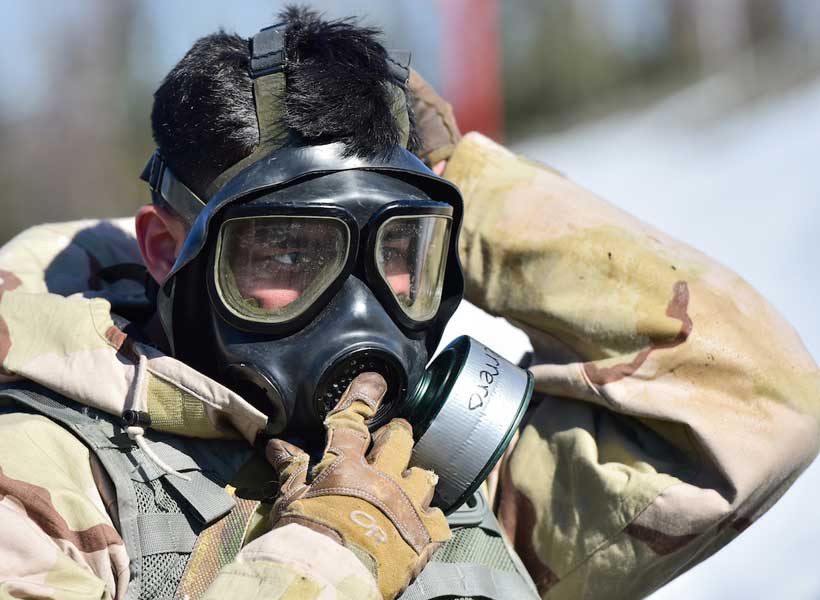 On March 17th, Russia's Minister of Defense (equivalent to America's Secretary of Defense) announced, through Russian General Staff spokesman General Sergey Rudskoy: "We have reliable information at our disposal that US instructors have trained a number of militant groups in the vicinity of the town of At-Tanf, to stage provocations involving chemical warfare agents in southern Syria. Early in March, the saboteur groups were deployed to the southern de-escalation zone to the city of Deraa, where the units of the so-called Free Syrian Army are stationed. They are preparing a series of chemical munitions explosions. This fact will be used to blame the government forces. The components to produce chemical munitions have been already delivered to the southern de-escalation zone under the guise of humanitarian convoys of a number of NGOs."
He also said:
"The provocations will be used as a pretext by the United States and its allies to launch strikes on military and government infrastructure in Syria. We're registering the signs of the preparations for the possible strikes. Strike groups of the cruise missile carriers have been formed in the east of the Mediterranean Sea, Persian Gulf and Red Sea."
He went on to add that in the most jihadist-friendly province, Idlib, another such "false flag" attack is being prepared by Al Qaeda in Syria, called there, "Al-Nusra Front terrorist group, in coordination with the White Helmets," which is a group financed by the U.S. and UK Governments to rescue victims of bombings by Syria's Government and its ally Russia.
This would hardly be the first example of such attacks. For example, on 14 January 2014, MIT's Theodore Postol and the former U.N. Weapons Inspector Richard Lloyd co-authored a detailed technical study and analysis, regarding "the Damascus Nerve Agent Attack of August 21, 2013" (which was the most-famous sarin-attack, in East Ghouta), saying that "the US Government's Interpretation of the Technical Intelligence It Gathered Prior to and After the August 21 Attack CANNOT POSSIBLY BE CORRECT," and documenting that the rocket had actually — and clearly — been fired from an area that even the U.S. Government's own maps showed to be under the control of the 'rebels', whom the U.S. Government supported, and definitely not of the Syrian Government, whom those 'rebels' were trying to overthrow. (That was the incident in which U.S. President Barack Obama announced to the world his "red line" and then said that the Government headed by Bashar al-Assad had crossed it and that this justified a U.S. invasion, but Seymour Hersh said that it had become blocked by the UK/s intelligence lab at Porton Down, by their finding that the sarin which had been used in this attack wasn't of a type that the Syrian Government had in its arsenals.) There have been several such "false-flag" attacks, in order to get the public to support invading Syria. However, the main way that the U.S. and its allies try to overthrow Assad and his Government is to arm and protect Al Qaeda in Syria, which leads the various jihadist groups there (other than ISIS).
From Radical Ecology to Ecoterrorism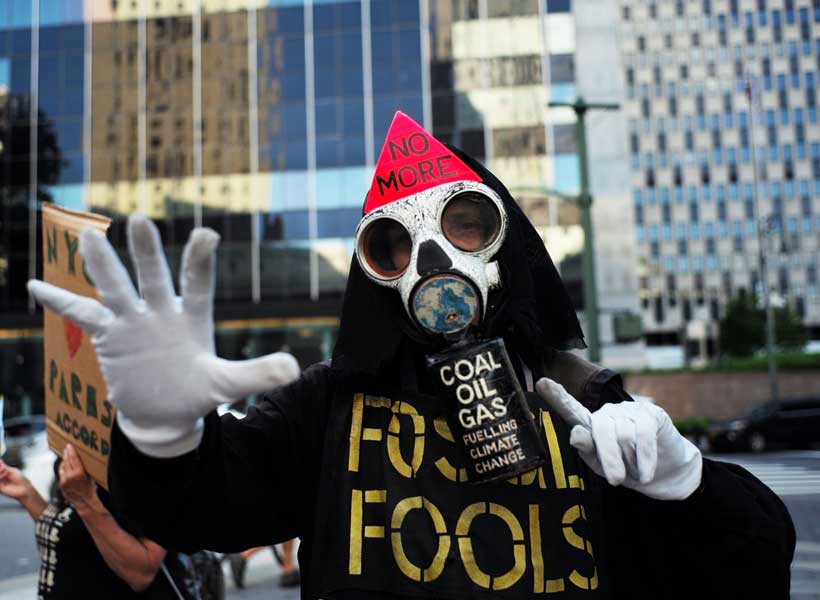 Radical ecology
The schools of thought of contemporary eco-terrorism are many, but those that use an antagonist theoretical-practical approach can be identified in deep ecology, feminist ecology, Marxist ecology, primitivism, degrowth ecology, the Slow Food movement, ecology, animalism (which together with vegetarianism is a logical consequence of radical ecology) and, finally, eco-terrorism. In this sense – beyond the often demagogic rhetoric – eco-terrorism does not differ from the above-mentioned schools of thought because of its ethical-philosophical assumptions but rather by the operative procedures through which its antagonism is carried out. Therefore, an ideological community exists, whether implicit or explicit, in the main schools of thoughts of ecology and eco-terrorism. These schools of thought, however, can be associated with the idea of radical ecology.
Definition of radical ecology
While continuing to take the complexity of current ecology into account, the expression "radical" is used to indicate extremely antagonist ecology, from Pinochot's utilitarian conservationism, which was deeply anthropocentric and aimed to rationalize the use of nature toward a lasting economic exploitation, to Haeckel's neo-Darwinian approach, Tanskey's view, Lotka's trophic-network ecology, and finally, Odum's thermodynamic approach. Firstly, radical ecology comprises the holistic preservationism of Thoreau, Emerson, and Leopold, ecofeminism, political ecology, deep ecology, primitivism, social ecology, the degrowth movement, the Slow Food movement, eco-regionalism, animalism, and eco-terrorism. Secondly, although the list of the organizations is not complete, it is important to underline that the several "-isms" do not exclude the possibility of profitable contaminations among the different schools of thought. Thirdly, the epistemological, political and philosophical features shared by the above-mentioned schools of thought can be identified as follows:
they all support a structural modification of the current economic system and are against the supranational institutions that control global capitalism, in particular, the IMF, the WTO, and the World Bank;
they are in favor of the anti-globalization movement, and know its limits and potentials;
they share an eco-centric, bio-centric, anti-anthropocentric, holistic and sometimes organicistic perception of natural reality;
they are against a mechanistic vision of reality such as Bacon's and Descartes', and are in favor of legal extensionism;
they support a relevant extension of representative democracy or a radical exceeding of it in favor of an anarchic, neo-tribal society, or a participatory democracy;
they share and develop apocalyptical and radical scenes of current society's environmental and economic condition;
they advocate a change in the ethic of western civilization through an eco-pacifist reorientation carried out by counter-information;
they are against military institutions and share a typical interpretation of irenic pacifism;
they are against the use of biotechnologies in agriculture and the civil and military use of nuclear energy;
several members of radical ecology share a new interpretation of nature according to neo-romantic or oriental philosophies (such as Buddhism, Hinduism, Taoism and Zen philosophy);
many scholars and activists belonging to radical ecology embrace animalistic and vegetarian views which they deem deeply coherent with an ecocentric vision of nature.
Finally, several exponents of radical ecology refer to 1968 culture, and to underground American and tribal cultures.
In short, regarding the operative procedures carried out by the several schools of thought or radical ecology, we should point out the difference between non-violent and terroristic ones. There are three levels of antagonist procedure: a) non-violent practice strictly antagonist toward political and legal institutions; b) non-violent practice with an entryist political logic toward national and supranational political institutions; c) publically terroristic practice. We should, nevertheless, underline the differences between positions a) and b) both of which are well-organized and opposing: the first clearly condemns the use of terroristic procedures, the second supports terrorist procedures – but without putting them into practice – and is therefore ambiguous.
The historical predecessors of radical ecology
According to Livorsi, the genesis of radical ecology can be easily traced from a historical point of view to the philosophical and religious interpretation of Bachofen and the Marxist psychoanalysis of Reich as well. The author of the "Canticle of the Sun" ("Cantico del Frate Sole") not only asserts the sanctification of the world by God – in other words, the sun, the moon, and the animal world – but also refers to Mother Earth, anticipating the modern concept of "Gaia" . Moreover the heterodox pantheism of Saint Francis implies a brotherhood between human beings and creatures according to an ecocentric and egalitarian view. The French philosopher Rousseau, in his "Discourse on the Origin and Basis of Inequality Among Men" ("Discours sur l'origine et les fondements de l'inégalité parmi les homes"), emphasized the goodness of the state of nature and the existential authenticity of the human being in this pre-civilized context, while condemning in the meantime private property and therefore civilization determined by technique. Moreover, unlike civilized society, tribal society conducted an ecocentric, egalitarian and communal style of life. Bachofen, in his reinterpretation of the history of civilization, emphasized the existence of a gynocratic, anti-patriarchal view in pre-Achaean society in which there was no private life, there was sexual freedom, nature was accepted as a living organism, and above all, the modus vivendi was built on egalitarian pacifism.
In short, regarding Reich, the rise of patriarchy brought about the triumph of capitalism, the closed family, and sexual repression. The natural and erotic man who struggles for a libertarian socialism has reemerged only rarely in history, such as in the Paris Commune in 1871, for example.
Definition of Terrorism and Eco-Terrorism
According to Pisano, terrorism can be defined as a non-conventional form of conflict because it lies outside both democratic, organized and civil dispute and the traditional battlefield of war regulated by international law. Terrorism is characterized by three elements: a) physical and psychic criminal violence, b) political, religious political or social political movement, and c) the use of illegal structure. Traditional terrorism, as Pisano explains, together with neo-terrorism, coexist both as a threat and as a concrete aggression. Neo-terrorism is performed by dynamic and polymorphous schemes that can intertwine while preserving their methodological and operational autonomy at the same time. Pisano indicates ecologic terrorism, narco-terrorism, the NRBC, and cyber-terrorism as the most important.
Ecologic terrorism (the topic of our research) is based on lay and/or religious ideological ideas and from an organizational point of view is carried out alternatively by cellular organizations with no hierarchies and by binary structures that are cellular and propagandistic at the same time. Ecologic terrorism furthers its antagonism through several operative procedures: 1) obstructive human barriers (lock box), 2) machinery sabotage, 3) arson and explosive detonation, 4) legal instruments focused on reporting abuse by police, 5) assemblage and road blocks, 6) intrusion within military installations or scientific and university institutions, 7) wide use of misinformation through media, internet and magazines, and 8) instigation to tax evasion. The enemies or targets to strike are several in number as well: 1) national and supranational capitalism, 2) the state, which defends its interests and consolidates its power, 3) national and supranational military institutions, and 4) scientific and university laboratories.
In a nutshell, eco-terrorism presents two fundamental trends: animal (such as ALF, ARM or JD) and environmental (e.g. Earth First!). In conclusion, Pisano suggests that the dangers of eco-terrorism are linked to the potential strengthening of its organizational power, creation of operative or ideological ties with traditional terrorism, and the consolidation of its relations with the anti-globalization movement.
An American: "Why I Don't Trust My Government, At All"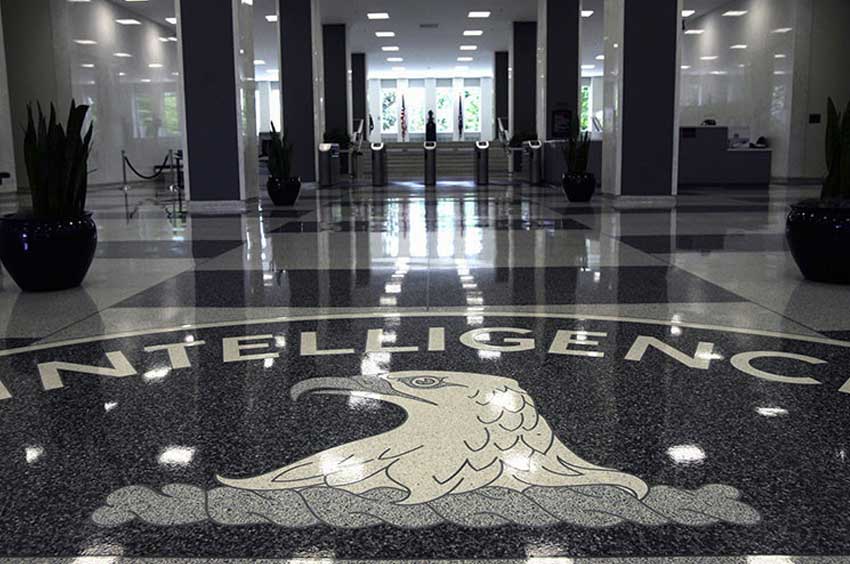 Would you trust your government if it were headed by a President who just now appointed to become the head of the CIA, the very same person who had headed the CIA's interrogation of a 9/11 suspect whose interrogation consisted of 83 waterboardings (plus other tortures, which blinded his left eye), all in order to get him to say that Saddam Hussein was behind the 9/11 attacks, so as to 'justify' invading Iraq?
Current U.S. President Donald Trump has appointed, to head the CIA, Gina Haspel, who, as a CIA official in Thailand, the Chief-of-Base there, or Thai "COB", in 2002, had headed the interrogation of suspect Abu Zubaydeh, and kept using waterboardings and other means of torture against him until he would implicate Saddam Hussein. He told them what he thought they wanted to hear, but didn't know that this was what they wanted the most to hear. As Raymond Bonner described it at propublica on 22 February 2017:chief of base and another senior counterterrorism official on scene had the sole authority power to halt the questioning.
She never did so, records show, watching as Zubaydah vomited, passed out and urinated on himself while shackled. During one waterboarding session, Zubaydah lost consciousness and bubbles began gurgling from his mouth. … At one point, Haspel spoke directly with Zubaydah, accusing him of faking symptoms of physical distress and psychological breakdown. …
The CIA officials in Thailand understood that the methods they were using could kill Zubaydah and said that should that happen, they would cremate his body. If he survived questioning, Haspel sought assurances that "the subject will remain in isolation and incommunicado for the remainder of his life."
So far, that promise has been kept. Zubaydah is currently incarcerated at Guantanamo. His lawyers filed a court action in 2008 seeking his release, but the federal judges overseeing the case have failed to issue any substantive rulings [after now 16 years]. …
[Ultimately,] the source on whom the CIA had based its assessment that Zubaydah was number three or four in the al-Qaida organization had recanted his testimony, according to the Senate Intelligence Committee Report on Torture released in 2014. The agency would ultimately conclude that Zubaydah was not even a member of al-Qaeda.
So, a man who wasn't even in Al Qaeda, is being hidden from the public because the U.S. Government 17 years ago captured him in Pakistan and tried to get him to say that Saddam Hussein was behind 9/11 but they didn't get the false testimony they required from him, and so he's still hidden at Guantanamo so as to continue still deceiving the American public (such as to support U.S. use of torture), and to continue keeping his case against the U.S. Government away from whatever (laughable) international-law bodies exist.
Buried in a December 2008 Vanity Fair article by David Rose is this: The tribunal president, a colonel whose name is redacted, asked him: "So I understand that during this treatment, you said things to make them stop and then those statements were actually untrue, is that correct?" Abu Zubaydah replied: "Yes."
Some of those statements, say two senior intelligence analysts who worked on them at the time, concerned the issue that in the spring of 2002 interested the Bush administration more than almost any other — the supposed operational relationship between al-Qaeda and Iraq. Given his true position in the jihadist hierarchy, Abu Zubaydah "would not have known [about] that [even] if it was true," says Coleman. "But you can lead people down a course and make them say anything."
Some of what he did say was leaked by the administration: for example, the claim that bin Laden and his ally Abu Musab al-Zarqawi were working directly with Saddam Hussein to destabilize the autonomous Kurdish region in northern Iraq. There was much more, says the analyst who worked at the Pentagon: "I first saw the reports soon after Abu Zubaydah's capture. There was a lot of stuff about the nuts and bolts of al-Qaeda's supposed relationship with the Iraqi Intelligence Service. The intelligence community was lapping this up, and so was the administration, obviously. Abu Zubaydah was saying Iraq and al-Qaeda had an operational relationship. It was everything the administration hoped it would be."
Within the administration, Abu Zubaydah's interrogation was "an important chapter," the second analyst says: overall, his interrogation "product" was deemed to be more significant than the claims made by Ibn al-Shaykh al-Libi, another al-Qaeda captive, who in early 2002 was tortured in Egypt at the C.I.A.'s behest. After all, Abu Zubaydah was being interviewed by Americans. Like the former Pentagon official, this official had no idea that Abu Zubaydah had been tortured.
"As soon as I learned that the reports had come from torture, once my anger had subsided I understood the damage it had done," the Pentagon analyst says. "I was so angry, knowing that the higher-ups in the administration knew he was tortured, and that the information he was giving up was tainted by the torture, and that it became one reason to attack Iraq."
As I documented in my "America's News Is Heavily Censored", George W. Bush knowingly lied on 7 September 2002 when he said that the IAEA had just issued a new report that Saddam Hussein was within six months of having a nuclear weapon. When the IAEA denied, several times, that there was any such new report, the press ignored it, and the public impression from the President's lie remained unchallenged in the press.
Barack Obama was no better, and he continued almost all of the cover-ups and lies from his predecessor. This is not a partisan matter. It is a matter of a bipartisan dictatorship, which rules in Washington.
I give this here as only one of the large number of conclusive, rationally undeniable, reasons why it would be ludicrous to trust the U.S. Government.