International Solar Alliance vision to contribute to global sustainable development
On the occasion of the founding conference of the International Solar Alliance (ISA) in New Delhi on 11 March, analysis from the International Energy Agency demonstrates that the ISA's vision to mobilize more than USD 1000 billion of investment by 2030 for the deployment of solar energy at affordable costs is ambitious yet achievable.
The IEA's market forecasts show that if all eligible countries join the Alliance, then the cumulative installed solar capacity in ISA countries could surpass 700 GW by 2022, which is more than 80% of global solar capacity by that time, and almost double current capacity. This achievement would be a critical step in aligning global solar deployment with the IEA's Sustainable Development Scenario (SDS) targets.
In the view of the IEA, the ISA can play a particularly important role in further accelerating deployment and reducing costs of solar in developing countries, where investment risks remain one of the main barriers. Moreover, ISA can be crucial in accelerating energy access, with potential positive impacts improving the quality of life of hundreds of million of people.
The IEA commends the objectives of the ISA to create aggregated demand for solar PV and mitigate investment risk. Financial risk management approaches are most effective when they are complemented by transparent and sound regulatory and policy frameworks for investment. The IEA strongly supports any plans to provide clarity to regulatory issues, promote common standards, attract investment and develop innovative financing models.
"Let me congratulate Indian Prime Minister Modi and French President Macron for their global leadership in pushing for much more ambitious deployment of solar energy," said Dr Fatih Birol, Executive Director of the IEA. "We have seen very encouraging signs recently, with massive cost reductions and solar energy additions growing faster than any other electricity source. But progress is uneven and deployment in many developing countries is still hampered by high investment risk and system costs. ISA can play a key role in addressing these issues and accelerating solar deployment and energy access."
Introduced in the World Energy Outlook 2017, the IEA's SDS sets out a pathway to achieve the key energy related components of the United Nations Sustainable Development agenda: universal access to modern energy by 2030, urgent action to tackle climate change – in line with the Paris agreement, and measures to improve air quality.
The IEA is honoured to be an observer to the ISA since April 2017 and to support the Alliance in achieving its ambitious objectives. To this end, the IEA and ISA signed a Joint Declaration on Global Cooperation on the Promotion of Solar Energy on 10 March in the presence of Indian Finance Minister, Mr Arun Jaitley and Minister for Power and New & Renewable Energy, Mr R. K. Singh.
Is nuclear energy essential for deep decarbonization?
The world is not on track to meet the target of the Paris Agreement to limit global warming to 'well below' 2°C. Participants at the Ninth International Forum of Energy for Sustainable Development (12-15 November 2018) in Kiev, Ukraine, deliberated on how nuclear energy could contribute to deep decarbonization. Today, some 450 nuclear power reactors in 30 countries provide about 11% of the world's electricity. Nuclear energy is the world's second largest source of low-carbon power, with about 30% of the total in 2015, and it displaces about 2 gigatonnes of CO2 every year.
Speaking at the Forum's workshop on "Nuclear Energy and Sustainable Development: Role of nuclear in a decarbonized energy mix", Ms. Yuliya Pidkomorna, Deputy Minister for Energy and Coal Industry, Ukraine observed that nuclear energy is the mainstay of energy infrastructure in Ukraine. Experts from Ukraine showcased nuclear energy's contributions to the country's achievement of the Sustainable Development Goals. Participants from United Kingdom and Canada presented national programmes in which nuclear energy contributes to deep decarbonization.
"A dialogue on the energy transition is incomplete without considering nuclear power", said Mr. Scott Foster, Director, Sustainable Energy Division, UNECE in his opening remarks. "This is why the Forum has included nuclear energy on the agenda for the first time."
Many countries have chosen to not pursue nuclear energy because they view that the risks of incidents or accidents at nuclear power stations are unacceptable. Other countries have determined that they will not be able to achieve their development objectives without deploying nuclear power. Many countries such as China, India and Russia are expanding their nuclear power base, while countries like Bangladesh, Belarus, Turkey and the United Arab Emirates are building nuclear power plants for the first time.
Advanced nuclear power systems incorporate passive safety features. Reducing costs through economies of scale and deployment of innovative small and medium reactors will have to be accelerated. Over fifty models of such reactors are under design and regulatory approval in different countries.
"Small and medium reactors are a possible game changer for nuclear power", said David Shropshire, Section Head, Planning and Economic Studies, International Atomic Energy Agency. "They can be deployed by 2030 as a low carbon alternative, meet growing needs for potable water due to the climate change, and support remote and niche applications."
"Today's nuclear energy is the product of 60 years of innovation, supplying clean, affordable and reliable electricity on a major scale", said Ms. Agneta Rising, Director-General, World Nuclear Association, summarizing the deliberations at the workshop. "To meet the growing demand for clean electricity, the global nuclear industry Harmony programme sets out a vision of 25% of global electricity supplied by nuclear by 2050 working alongside other low-carbon energy forms such as renewable energies."
Deliberations on nuclear energy at the Forum intersected with discussions on renewable energy, energy efficiency, and fossil fuels and the need for finding the right mix suited for different regions and countries. Decarbonizing energy will require contributions from all low-carbon technologies.
The workshop was co-organized by World Nuclear Association and the International Atomic Energy Agency.
The impact of U.S. sanctions on Iranian oil industry, market in focus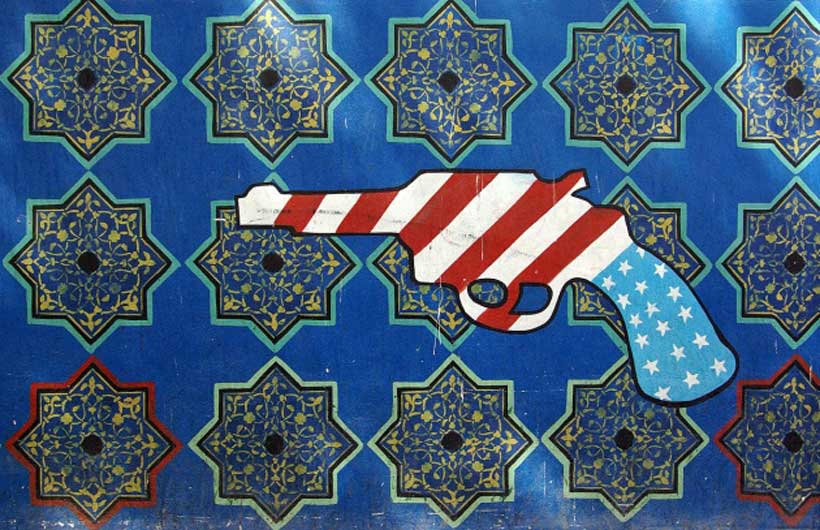 Right from the day Trump withdrew from Iran's nuclear deal, announcing his plan for cutting Iranian oil exports to zero, the oil scholars and experts all around the world begun contemplating the impacts of this decision on the Iranian oil industry especially on the country's oil exports.
Today, near five months after Trump's announcement and while the U.S. has re-imposed sanctions on Tehran, still nobody has a clear idea about the outcomes of the U.S. actions against Iran, and there is still great disagreement over the magnitude of the impact on Iranian oil industry and especially on crude exports.
However, the oil markets have been through various changes in the past few months based on which we can draw a relatively neat picture of what to expect in the future.
Markets moving toward 'oversupply'
In January 2017 OPEC and a group of non-OPEC producers including Russia began cutting their output in order to balance an oversupplied market in which the oil prices had fallen from over $100 a barrel to under $30. After OPEC+ agreement the glut was slowly drained and the prices stared to move in an upward trend reaching $80.
The rise in oil prices started to concern Trump's administration who were close to the midterm elections and also planning to re-impose sanctions on Iran; and the surging oil prices were not at all in line with their interests. This made Trump to begin pushing the U.S. allies in the Middle East to pump more oil in order to lower the surging prices.
In June 2018, led by Saudi Arabia as the biggest U.S. ally in the Middle East, OPEC and non-OPEC group agreed to restore some of their output to help rebalance the market which this time was considered "very tight".
Afterward, despite the 2017 agreement, some OPEC members were allowed to pump at their maximum levels and also the world's top three oil producers namely the U.S., Russia and Saudi Arabia, hit new production records.
Oil demand and a broken cycle
After pumping at their highest levels for over four months, Saudi Arabia and U.S. producers had to face the fact that there might not be enough demand for their oil in the markets.
The rising trade tensions between U.S. and China, rising interest rates and currency weakness in emerging markets have raised concerns about a slowdown in global economic growth and consequently in oil demand.
So getting back to the starting point [safe to say in a broken cycle], Saudi's begun to believe that, once again, the markets were moving toward a glut and even with the cuts in Iranian output, the markets didn't have the appetite for the new oil flows.
Consequently, in their latest gathering in Abu Dhabi, OPEC+, announced that the current situation "may require new strategies to balance the market."
Gathered for their 11th meeting on Sunday, the OPEC-Non-OPEC Joint Ministerial Monitoring Committee (JMMC) announced that "the Committee reviewed current oil supply and demand fundamentals and noted that 2019 prospects point to higher supply growth than global requirements, taking into account current uncertainties."
Following the meeting, Saudi Arabia announced its plans to reduce oil supply to world markets by 0.5 million barrels per day (bpd) in December, Reuters reported on Monday.
Iran sanctions and the exemptions
Facing resistance from Saudi Arabia for pumping more oil and pressured by high oil prices, the U.S. government had no choice but to soften their stance against Iran and let go of its "zero Iranian oil" dream.
So, just few days before OPEC+ meeting, when there were talks of a new strategy for cutting output, the U.S. government announced that it has agreed to let eight countries, including China, Turkey, South Korea, Japan and India to continue buying Iranian oil.
With the new waivers coming to effect, a significant amount of the cuts in Iran's oil exports will be compensated.
The impacts on Iran's oil industry
So far, affected by the U.S. sanctions, Iran's oil exports have fallen from an average of more than 2.5 million barrels per day to around 1.5 million bpd in recent weeks.
This means currently near 1 million bps of Iranian crude oil has been wiped from the markets and Iran is currently selling a lot less than what it used to sell before the re-imposition of the sanctions.
So how big the effect of these cuts could project on the country's economy?
First of all, the oil revenues envisaged in Iran's current budget for Iranian calendar year 1397 (March 2018-March 2019) is estimated to be 1.01 quadrillion rials (near $26.5 billion) planned based upon $55 oil. This means under a $55 scenario, for this amount of oil revenues to be realized, Iran should sell 2.410 million barrels per day of oil up to March 2019.
What should be taking into consideration here, is the fact that since the beginning of the current Iranian calendar year (March 2018), average oil price has been at least over $60 and according to Reuters ship tracking data, Iran has been exporting 2.5 million barrels of oil and condensate on average during this time span, that is about 400,000 barrels more than what is expected in the country's budget.
As for the current oil prices, according to the Reuters' latest report on Sunday, after Saudi Arabia announced a decision for cutting their output by 500,000 bpd in December and considering the U.S. announcement regarding the waivers over Iran sanctions, oil is currently being traded at over $70 per barrel that is still over $15 more than the price based on which Iran's budget is set.
Aside from the increase which is due to come from the resumption of purchases by the exempted countries, Iranian crude exports are also keeping steady with the demand staying strong in the EU. European buyers including Italy, France, Spain and Croatia continuing their intakes even after announcement of the sanctions.
This indicates that even at the current levels, and even without considering the barrels which are going to be back to Iranian oil exports due to the waivers for the mentioned eight countries, the U.S. sanctions are not having as a severe impact on Iran's economy and oil industry as they were supposed to.
Let's not forget the country's ample domestic storage which can easily absorb the barrels that are not exported. Previously, when the U.S. and EU imposed sanctions on Iran, the country put almost 50 million barrels of crude and condensates on floating storage between 2012 and January 2016.
Meanwhile, the country's refineries have also been picking up in the past few months. Iran's gasoline production has surged 50 percent over the last 12 months, with further increases to come, according to the oil ministry.
In the end, considering the global supply and demand patterns, the trade tensions between the U.S. and China and with OPEC+ considering new cuts to be executed in 2019, as well as U.S.' recent waivers over Iran sanctions, we can see that the odds are quite slim for U.S. sanctions having a significant impact on the Islamic Republic's economy and its oil industry in the long run.
First published in our partner Tehran Times
Blockchain: A New Tool to Accelerate the Global Energy Transformation
Few technological innovations have captured the public interest in recent years as much as blockchain. Most of the attention has focused on the meteoric rise of the cryptocurrency Bitcoin, part of a total cryptocurrency market that, at its peak in January, rose to over USD 800 billion and then almost as rapidly fell to a quarter of its size.
But cryptocurrencies are only one application of blockchain (which is in itself an example of distributed ledger technology), and for many, the Bitcoin hype is merely a distraction from the transformative potential that blockchain technology could offer to a wide range of industries, including energy.
Blockchain was one of the big topics of conversation in September 2018 at IRENA Innovation Week, where more than 400 corporate leaders, government officials and experts at the forefront of energy gathered to discuss the innovations driving the energy transformation forward.
A blockchain is, in a basic sense, a secure, continuously growing list of records. It is constructed as a decentralised database that is distributed and managed by peers, rather than by a central server or authority. This technology is enabling a new world of decentralised communication and coordination, by building the infrastructure to allow peers to safely and quickly connect with each other without a centralised intermediary. Cryptography ensures security and data integrity, while privacy remains intact.
Greater complexity requires greater network intelligence, transparency and visibility
To understand the disruptive potential of blockchain to the energy sector, consider how electricity is generated. By and large, most countries rely on large, centralised power plants that generate electricity and then send it across long distances over power grids that were built as a one-way street, sending electricity from the producer to your home. Moreover, the markets in which grids operate are complex multi-party interactions involving grid operators, energy companies, and energy producers that run on a country-wide level.
Today, grids have become increasingly complex, with increasing shares of variable distributed generation (such as rooftop solar), increasing numbers of internet-connected devices (such as smart appliances), and increased loads from the influx of electric vehicles. Blockchain can help operate power grids with high penetration of variable distributed generation and flexible demand-side resources in a more efficient, automated way, all with lower transaction costs.
Blockchain can allow system operators of distributed generation to optimise grid operation by managing all connected devices through automated smart contracts, enabling flexibility and real-time pricing. Blockchain also empowers consumers to become 'prosumers' by enabling them to monetise their excess electricity (generated by rooftop solar for example) by securely recording data and sending and receiving payments automatically, through smart contracts built on platforms such as Ethereum.
Increased digitalization and interconnection have led to increased risks with regards to security. Blockchain, due to its distributed nature, can greatly increase the security of a network if implemented correctly. In coordination with burgeoning technologies such as AI, blockchain can play an important role is securing networks and grids.
An explosion of startups, but a long road ahead
Since the start of 2017 alone, more than fifty new startups launched that are working specifically on energy, raising more than USD$320 million. Today, there are more than 70 demonstration projects deployed or planned around the world, such as LO3's Brooklyn Microgrid project, where customers can choose to power their homes from a range of renewable energy sources, and people with their own solar panels can sell surplus electricity to their neighbors. Another, from German power giant RWE, is using the Ethereum blockchain to authenticate users and manage billing at electric car charging stations.
But there's still a way to go before blockchain is mature enough to play a major role in the energy sector. One major hurdle is the fact that the energy sector is highly regulated and widespread adoption of blockchain will require a clear, stable regulatory framework.  While there are early signs of progress, such as Ofgem's roundtable on UK blockchain regulation in September of last year, Singapore's launch of a sandbox for energy innovations, and new legislation in US states like Vermont to help apply blockchain technology, the regulatory environment still needs to be defined.
Another is a more fundamental question around the consensus mechanism that blockchains use. Because blockchains are decentralised, they need some way to make collective decisions that are quick, secure, and trustworthy. Right now, there are a number of different ways to do this, including 'proof of work', which relies on increasingly computationally expensive (and energy-intense) puzzle solving, and 'proof of stake', which relies on those with the largest stake in the network to add the next block of transactions to the blockchain, and 'proof of authority', which relies on the identity of validators to function as their stake, among others.  As yet, all of these mechanisms continue to be developed and none has been fully proven to be 100% reliable, secure, scalable and energy efficient, yet the potential risks—ranging from billion-dollar hacking losses to power-sucking coal-powered bitcoin mines—are huge.
However, new consensus protocols are being developed and tested all the time.  As the technology matures, software platforms built on blockchain will be an increasingly attractive method to handle the increasingly complex and decentralised transactions between energy users, producers of various sizes, traders and utilities, and retailers.  Furthermore, blockchain's ability to autonomously reconcile supply and demand between meters and computers based on smart contracts is a revolutionary efficiency improvement.
This makes it well-suited to support an energy system of the future that is renewables-based, decentralised and distributed, digital, and democratic. The real relevance and impact of blockchain in the energy sector remains to be seen. How the technology and its application matures in coming years is going to be an exciting part of the story of the global energy transformation.