Understanding Hezbollah's "military engagement" in Syria: Achieving political goal or a religious drift?
Since the early 1980s, Hezbollah has been an "aggressive" politico-military actor "influencing" regional politics in the Middle East, particularly Lebanon. Its membership phenomenally grew after their direct "confrontation" with Israeli defence forces in Lebanon, 2006. After subsequent yet "successful" Arab Springs, Hezbollah's "political popularity" took a sudden dive. One of the factors responsible for this "sudden political unpopularity" was Hezbollah's unprecedented support to the Assad regime and its subsequent "military intervention" in Syria, which according to some military experts, occurred on Assad's personal request.
This "military intervention" is extensively viewed (but not limited to) asa "politico-military" action, with some experts going at an extent of even"labelling" it as a"religious motivated decision",in the light of Hezbollah's affiliation to Shi'a sect of Islam. However, in the light of numerous arguments presented by military and strategic experts behind Hezbollah's military intervention in Syria as strictly "religious motivated decisions",on the contrary, the author, assessed significant evidences and concluded that the decisions were rather "politically motivated". Hezbollah "undoubtedly" as a "tendency" to "harness and politicise certain religious sensitives" in an effort to recruit and motivate its followers, however, after extensively studying its military operational mechanism in Syria, the author concluded that Hezbollah, in this particular case, fulfilled its "strategic region-politico objective".
Introduction
Regional conflicts, particularly civil wars, similar to other region centric violent domestic confrontations, involves significant interference from local, regional and international actors. Coupled with numerous political and socio-economic factors,if one part of a state experiences a civil war, there is a formidable chance for neighbouring states and international communities to "suffer its consequences". Furthermore, to prevent any further "fall-out", these neighbouring states could possibly provide "external support" to actors involved in the conflict. On numerous occasions, neighbouring states play the role of "participatory instigators" in a civil war, supporting any "element they find sympathetic or vital to their strategic/regional interests". These states provide all available necessary support including, military, diplomacy and humanitarian. In the light of these "participatory actors", the civil war no longer retains "within the regional boundaries" and elevates to an "international geo-political crisis".
Alternatively, the intervention of foreign elements further "infuriates" an already "infuriated conflict, elevating the conflict to an "international level".
One such example of this "internationalised conflict" is the Syrian civil war which involves numerous "aggressive" external actors, supporting either the Assad regime or the Free Syrian Army or established militant non-state actors such as Al Qaeda or Al Nusra Front, engaged in a violent confrontation against each other. Interestingly, the "participatory actors" in Syrian civil war are violent non-state rather than the traditional state backed elements, out of which, one such peculiar case is Lebanon based militant group Hezbollah's military intervention in Syrian civil war.
Hezbollah is a militant politico-religious non-state actor that maintains formidable presence in Lebanon and has actively participated in roughly all major conflicts in the Middle East. With reference to the aforementioned statement, according to the author, Hezbollah is a "socio-political militant organization" with a strong affiliation to the Shi'a sect of Islam, which is followed by significantly large members including the top leadership. Hezbollah, which literally means "Party of Allah" or "Party of God", is currently headed by a charismatic leader Hasan Nasrallah, who is also the incumbent General Secretary of the party. Since the early 2013, Hezbollah has maintained significant "military" presence in Syria, while reinforcing the Assad regime forces with its fighters.
This "military intervention" of Hezbollah in Syria has further "infuriated" an already "infuriating" conflict with few regional "participatory actors" welcoming them amidst global condemnation. Hezbollah received acute criticism on its "sudden shift from traditional interests" (besides Hezbollah vowing to relentlessly pursue their arch-enemy Israeli Defence Forces), whose focus was now on targeting Syrian masses, who sympathetically supported their cause for decades. In the light of its "strong affiliation to Shi'a sect", the movement was blamed for "purposefully instigating" sectarian violence, particularly when the Assad regime (traditionally Alawites) were in violent confrontation against the predominantly Sunni rebels. Reinforcing the argument with context to regional security, Hezbollah, because of its "military intervention", not only risked regional stability but adversely compromised domestic security of Lebanon.
In its defence, Hezbollah not only rejected the allegations outrightly,but also claimed their actions to be "in defence for people of Syria", which was widely considered as a "desperate" effort to strengthen"Iran-Syria-Hezbollah alliance". Furthermore, the party claims to combat radical Islamic militants pre-emptively, in an effort to prevent their entry into Lebanon.However, in the eyes of its supporters, "Hezbollah is a Shi'a affiliated militant non-state organization which is carrying out military operations against Sunni radical factions", an effort to "religiously colour" their military intervention.
In support of aforementioned argument, there are numerous documents pointing towards the same conclusion. Furthermore, many experts have sited religious theologies, propaganda excerpts, Hezbollah's past involvements followed by its evolution from a movement to a strong politico-religious party in Lebanon. On the contrary, readers will find numerous researches, theories and pedagogies (mostly misleading) on the politico-religious ethnic tensions between the Shi'a and Sunni sects of Islam. With respect to this argument, the objective of the article is not to follow the same path, but to identify, evaluate and assess motivation/decision behind Hezbollah's "military" intervention in Syria.
Understanding the religious argument
Essentially, religion has always played a "vital" role in thoroughly assessing, analysing the political dynamics in the Middle East. This "literally interlinking of religion and politics"occurs in the region with predominant Muslim communities. More importantly, even in nations which consistently recall their nature of state as secular(one such example is Syria), the debate with respect to interlinking of state and politics (din wa dawla)continues to exist. Talking this argument in the theoretical context of international relations, the state and the religion are essentially separate, however, if the state is traditionally Islamic,it is literally impossible to separate the two"as the source of its legitimacy comes from the Sharia and its integration with politics and religion".
Taking the example of Syrian politics, in this case, the political system can be rightly placed with respect to the aforementioned argument. However, the Assad regime continues to paint Syria as a secular country, but in accordance with the 1973 constitution specifically the third article states that "Islamic jurisprudence is the sole source of legislation" (1973 Constitution of Syria). The aforementioned argument further reinforces the fact that, in Syrian political system, the religion and the state is inseparable; to further concrete the argument, the two elements (state and religion) extensively interacts on numerous stages(political, social, economic).
In an effort to extensively understand this "fore-play" between state and religion, the author employed numerous "tools"in an effort to carefully understand and assess this intense "relationship between the state and religion". Out of numerous tools employed, the author achieved formidable understanding by employing "state-politico-friction", which states that "state will always have surplus of operational and organizational readily available mechanisms, and the political leadership will intend to utilise all available resources, in an effort to strengthen its position against opposition forces".
It is important to note that,in the light of "versatile" religious theologies and doctrines "sensitively" linked with Muslim communities, religious institutions in roughly every Muslim country is influential enough to call for "religion-centric mobilization".
One of the most important element within this "religion-centric mobilisation" is "instigating a sense of responsibility towards an individual's religious identity"while keeping in place certain "essential incentives in the need of mass mobilization of followers/individuals" while strictly relating the call with "socio-economic sentiments". Instigating a sense of responsibility towards an individual's religion not only gives an opportunity for religion centric institutions to mobilise vast followers/individuals but to link their current social, cultural, economic and political situation with "historical texts and examples".
It is important to note that, religious centric institutions have "strong foundations", critically equip them to call for mass mobilizations. Then, these religion centric institutions rally behind the "weak, the poor and socio-economically outcast", declaring their fight against the ruling elites. The then political leadership does not view this stance through eyes of a particular religion but tends to ease their content by strengthening social services, medical facilities, education and monetary benefits. Within the context of Middle East, Islam is ideologically powerful enough for mobilization.On the contrary, it is important to note that every religious call for mobilization does not necessarily have "religion on its agenda"; on most occasions, it is "dipped and cloaked with political ambitions".
Today, in the light of frequent "unstable" political drift coupled with the conflicts in the Middle East, religious mobilization is vital to effectively understand such "complexities". When secular nations, particularly Syria, Iraq and Egypt failed to satisfy desires of significant communities, religious yet ambitious institutions fulfilled these responsibilities. One such example is Muslim Brotherhood.
Furthermore, after deposition of Saddam Hussain from Iraq, the Sadr Movement rose to fill the leadership vacuum created by US withdrawal. They initiated development programs for the poor, but subsequently rose as a prominent "politico-religious group". On the same notion, Hezbollah offers similar "lucrative programs" for marginalised Shi'a community in Lebanon.
Relationship between Hezbollah and religion-centric mobilization
The principle reason behind the establishment of Hezbollahin the early 1980s, was (not limited to): eliminate Israel occupying forces in South Lebanon and sympathising with Palestine while assisting the Palestinian Liberation Organization or HAMAS with any means necessary. Essentially retaking control over South Lebanon in late 2000s, the movement was successful, but it drifted from its traditional agendas. Nonetheless the movement (now party) immediately re-aligned with its cause, prioritising the security of the state of Palestine and Lebanon from Israeli defence forces, while re-tasking all available resources to resistance groups. With a seat representation 15.36% in the Parliament and two members in the cabinet, its military faction has been transformed into a matured functional military infrastructure; finding its own reason to exist.
Hezbollah's enormous network of followers remain "vital" for its ability to "call for mass mobilization" in short span which dually assists in promoting the followers/individuals' religious identities. More importantly, Hezbollah has established numerous religious centric institutions which implements numerous socio-economic programs. Reporting to the central command, in the name of Social Services Central Unit, the organ is the principle agency tasked to monitor and implement socio-economic programs. There activities involvere construction of buildings shattered in war, followed by chains of hospital, veterinary services, medical care units, intensive medical assistance centres and centres for everyday needs. The Social Services Central Unit also runs non-governmental organizations, particularly women empowerment centric groups, a specialized think tank to identify solutions for socio-economic challenges, along with middle and high schools, public welfare organizations and religious centric institutions.
Not limited to rehabilitation and reconstruction affairs, Hezbollah extensively provide military assistance to regional and sub-regional groupings. It enjoys extensive relationships with Al-Shahid and Al-Jarha, which coordinates with them in monitoring school development activities, re-creational centres, while tracking the list of individuals kidnapped or missing. The aforementioned examples highlight the fact that, Hezbollah's activities are not limited to military assistance but also covers socio-economic and religious affairs. This further reinforces Hezbollah's ability to organize mass mobilization, while using "its credibility and human resource management" to achieve their objective, which is usually political in nature. It must be noted that, mobilization of individuals, is not the "only essential" tool for Hezbollah; its policy of religious centric mobilization has deep roots.
With reference to Hezbollah's ability to mobilize,it also initiates reforms within the movement, in an effort to strengthen their resistance. Thus, for Hezbollah, resistance is not only limited to a military form, but also extends to socio-economic and religious engagements; for an individual/follower, it is this life, which is thoroughly regulated. Furthermore, these reforms are advocated through textual contents and propagated through numerous cultural institutions established in the region.
Furthermore, this "reform initiatives" carried out by Hezbollahin non-military forms, highlights the "religious connection". The much Hezbollah objective to achieve the desired resistance movement can only be achieved through Jihad;here, it implies to spiritual Jihad. Islam, referencing to its traditional concept, focuses extensively on spiritual Jihad than military. The Prophet, in one spiritual text, explained the importance of spiritual Jihad, referring it to a great Jihad.
However, in Shi'a Islam, in order to carry out a Jihad, the individual needs an approval from the Imam. Furthermore, keeping in mind the traditional definition of resistance, in its military and political context, it becomes an obligation for an individual to carry out if the religious leaders (for example Ayatollah Khamenei) deems it.
Analysis of Hezbollah's intervention in Syrian civil war
Hezbollah's military intervention in Syria highlights the movement's "socio-political ideology and position".The commitment demonstrated by Hezbollah followers/individuals towards resistance through mass mobilization, played a decisive role in Hezbollah's military intervention of Syria. This decision was further reinforced by significant "politico-religious factors" which continues to play a principle role even today. Most importantly, the question remains, by what means?
During its extensive military intervention in Syria, Hezbollah leaders offered numerous rationale.To begin with, the leaders sited their intervention in defence of "Shi'a dominated towns/villages in Syria". Another leader sited the rationale of "protecting holy Shi'a sites from radical Islamic factions". The movement, did not took an official stand, also did not restrict the movement of "volunteers" who took the task of defending such holy sites.
The Hezbollah leadership, furthermore, wanted to prevent the destruction of holy sites, preventing a similar scenario of a sectarian conflict which occurred in 2006, instigated by radical Islamic factions. Furthermore, Hezbollah believed that, its combat operations in the region of al-Qalamoon, are exceedingly pre-emptive in nature, as they do not want a spill-over crossing the borders to Lebanon. Nonetheless, this military intervention "painted targets on the back of Shia community" of Syria and Lebanon. This statement is further reinforced by successful violent engagements between Al-Nusra Front and the Islamic State of Iraq and the Levant (ISIL)with Free Syrian Army supported by rebels. These radical Islamic factions also threaten Hezbollah's "traditional" regional assistance.
On numerous accounts, many Hezbollah leaders "openly" criticised these Islamic radical factions, calling them as "instruments of conspiracy designed by the US and Israel to undermine their resistance".
Traditionally the Islamic ideology of "Jihad"has been aggressively used as an instrument of "religious propaganda" dipped in "political "Jihad, Counter-Jihad and Fatwa".
To begin with, the Islamic violent radical factions are carrying out a Jihad, exclusively against the non-believers, not limited to the Shi'a. This becomes an exclusive case for Hezbollah to call for a mass mobilization of followers and militarily intervene. Interestingly, they use the element of Jihad, carefully. Since, there is no Fatwa issued by any Shi'a philosopher/cleric, making it non-obligatory for Shi'a's to fight, Hezbollah, on the contrary, calls its followers/fighters who dies during this Jihad as "martyrs". Also, according to some former military and intelligence officers, Hezbollah considers the defence of Shi'a religious sites as "obligation". Interestingly when a regional Hezbollah commander was killed during fighting on the Syrian-Lebanese border, many Hezbollah leaders hailed his actions as "a duty in Jihad".
It is important to note that, the death of one Hezbollah regional commander is not particular in this case,any fighter who dies during combat is hailed as a "martyr".Moreover, Hezbollah's military intervention in Syria is exclusively sited by academic and military experts as an example of "Shia–Sunni confrontation in the Middle East". However, this conflict cannot exclusively be termed as a "religiously-regional centric", there are alternative theories in this conflict that are worth taking into consideration.
The "internationalisation" of this conflict holds extreme vitality for Hezbollah. One of the principle element of Hezbollah's intervention in Syria is to "retain its supply lines". Support from Iran and Syria is extremely important. On one account, before Hezbollah's official military deployment, the party had reinforced the Syrian army ranks with its armed followers near the region of al-Zabadani, outskirts of Damascus, in an effort to further strengthen its "supply routes" connecting Demascus with the Bekka valley in Lebanon. Furthermore, the principle reason behind the battle of al-Qusayr which occurred not to disrupt the "supply routes" used by opposition forces but to maintain flow for information between Damascus and Bekka Valley in Lebanon.
Furthermore, the defence of SayeedaZainab shrine on the road to Damascus International airport by Hezbollah and other Shi'a militiasis another particular example.Indeed, the site is of a holy shrine, the extensive military deployment reinforces the defence of Damascus International airport; which is vital for its constant communication with Damascus.
Furthermore, the "stability" of Assad regime continues to worry Hezbollah. If the Assad regime falls, there is no absolute surety whether the new ruling (which may compromise of members of opposition) will support Hezbollah, in the light of reputative condemnation from Syrian opposition on Hezbollah's military intervention. Looking at the worst-case scenario, the Sunni Islamic radical faction could probably seek control, who would then focus their attention to annihilate Shi'a factions in Syria.
Military intervention of Hezbollah in Syria, can be seen as a "necessary strategic step" or a "desperate attempt to survive". Moreover, on many accounts the Syrian opposition leaders have sited that Hezbollah will not face a "win-lose" situation, even if Syria immerge as a victor. The Syrian party wants to "resolve" this issue politically,probably the only way for Hezbollah to securely withdraw from Syria.
To conclude, Hezbollah repeatedly site its military engagement as a retaliatory measure against the radical Islamic factions, which is nothing more than simple "exaggeration". Notably, not all violent "participatory actors" in Syria belong to radical Islamic factions which even Hezbollah is aware. During the time when Hezbollah officially rallied behind Assad regime, the Islamic radical factions – notably Al-Nusra Front and Al Qaeda – were not aggressive as they are today. Also, Hezbollah's fighters are predominantly concentrated in and around the region of al-Qalamoon where the jihadi factions are "aggressively" growing, but their major strength lies in North, where Hezbollah is absent. Although, Hezbollah is absent in the North East, where Al Qaeda and some radical factions of ISIS is prominent, the former continues to hold some presence in Aleppo. However, in Aleppo, Hezbollah has deployed few military advisors and unlike al-Qusayr, its military engagement is fairly limited.
Conclusion
The US invasion of Iraq in 2003 which resulted in "complete annihilation of Iraq"followed by "sectarian policies" implemented by successive governments further reinforced the arguments of militant Islamic factions such as Islamic State to gain enormous public support. The consequences due to aforementioned sited instances resulted in "sectarian violence" which not only engulfed Iraq but extensively destabilised the entire Middle East. Similarly, the Syrian conflict was initially sectarian because of radical Islamic factions' involvement. In the similar context, Hezbollah's "military engagement" in Syria can be interpreted asShia power (Hezbollah and Assad regime) in violent confrontation against the Sunni radical factions.
This is generally perceived as a natural "cause"and no matter how convincing it seems, it remains "limited" in theory. The article, extensively argues realising the fact that, Hezbollah does play the "religion" card to mass mobilise its followers and did the same in Syria. It is also a fact that, out of roughly 53% of Lebanese, who are devotedly religious, are not Hezbollah followers.
Furthermore, playing the "religion card" comprises a fraction of Hezbollah's tactics of mass mobilization.
In accordance with the aforementioned statements, Hezbollah's tactics of "self-religious identity", is not only limited to "religion". The rationale of "resistance formation" plays a prominent role in mobilization. In accordance with the aforementioned statement, the mass mobilization statement is not limited to "religion". For Syria, in this particular case, Hezbollah has cited three main arguments: protection of Shi'a religious sites, Syria's vitality for strengthening regional resistance and external security of Lebanon.
In accordance with the aforementioned arguments, Hezbollah's military intervention in Syria is fuelled by its "geo-political ambition in the region". Similarly, Hezbollah has deployed its fighters in Syria to "exclusively" defend the "Tehran-Damascus-Lebanon" supply route. Similarly, Hezbollah's tactic of reinforcing the ranks of Assad regime forces and reinforcing their troops in the south, especially where radical Islamic factions are thoroughly absent – holds due precedence than directly engaging with radical factions in Aleppo.
Iranians move into front line of the Middle East's quest for religious change
A recent online survey by scholars at two Dutch universities of Iranian attitudes towards religion has revealed a stunning rejection of state-imposed adherence to conservative religious mores as well as the role of religion in public life.
Although compatible with a trend across the Middle East, the survey's results based on 50,000 respondents, who overwhelmingly said they resided in the Islamic republic, suggested that Iranians were in the frontlines of the region's quest for religious change.
The trend puts a dent in the efforts of Iran as well as its rivals, Saudi Arabia, Turkey, and the United Arab Emirates, that are competing for religious soft power and leadership of the Muslim world.
Among the rivals, the UAE, populated in majority by non-nationals, is the only one to start acknowledging changing attitudes and demographic realities. Authorities in November lifted the ban on consumption of alcohol and cohabitation among unmarried couples.
Nonetheless, the change in attitudes threatens to undercut the efforts of Iran as well as its Middle Eastern competitors to cement their individual interpretations of Islam as the Muslim world's dominant narrative by rejecting religious dogma and formalistic and ritualistic religious practice propagated and/or imposed by governments and religious authorities.
"It becomes an existential question. The state wants you to be something that you don't want to be," said Pooyan Tamimi Arab, one of the organizers of the Iran survey, speaking in an interview. "Political disappointment steadily turned into religious disappointment… Iranians have turned away from institutional religion on an unprecedented scale."
In a similar vein, Turkish art historian Nese Yildiran recently warned that a fatwa issued by President Recep Tayyip Erdogan's Directorate of Religious Affairs or Diyanet declaring popular talismans to ward off "the evil eye" as forbidden by Islam fueled criticism of one of the best-funded branches of government.
The fatwa followed the issuance of similar religious opinions banning the dying of men's moustaches and beards, feeding dogs at home, tattoos, and playing the national lottery as well as statements that were perceived to condone or belittle child abuse and violence against women.
Funded by a Washington-based Iranian human rights groups, the Iranian survey, coupled with other research and opinion polls across the Middle East and North Africa, suggests that not only Muslim youth, but also other age groups, who are increasingly sceptical towards religious and worldly authority, aspire to more individual, more spiritual experiences of religion.
Their quest runs the gamut from changes in personal religious behaviour to conversions in secret to other religions because apostasy is banned and, in some cases, punishable by death to an abandonment of religion in favour of agnosticism or atheism.
Responding to the Iranian survey, 80 per cent of the participants said they believed in God but only 32.2 per cent identified themselves as Shiite Muslims, a far lower percentage than asserted in official figures of predominantly Shiite Iran.
More than a third of the respondents said that they either did not belong to a religion or were atheists or agnostics. Between 43 and 53 per cent, depending on age group, suggested that their religious views had changed over time with six per cent of those saying that they had converted to another religious orientation.
Sixty-eight per cent said they opposed the inclusion of religious precepts in national legislation. Seventy per cent rejected public funding of religious institutions while 56 per cent opposed mandatory religious education in schools. Almost 60 per cent admitted that they do not pray, and 72 per cent disagreed with women being obliged to wear a hijab in public.
An unpublished slide of the survey shows the change in religiosity reflected in the fact that an increasing number of Iranians no longer name their children after religious figures.
A five-minute YouTube clip allegedly related to Iran's Revolutionary Guards attacked the survey despite having distributed the questionnaire once the pollsters disclosed in their report that the poll had been supported by an exile human rights group.
"Tehran may well be the least religious capital in the Middle East. Clerics dominate the news headlines and play the communal elders in soap operas, but I never saw them on the street, except on billboards. Unlike most Muslim countries, the call to prayer is almost inaudible… Alcohol is banned but home delivery is faster for wine than for pizza… Religion felt frustratingly hard to locate and the truly religious seemed sidelined, like a minority," wrote journalist Nicholas Pelham based on a visit in 2019 during which he was detained for several weeks.
The survey's results as well as observations by analysts and journalists like Mr. Pelham stroke with responses to various polls of Arab public opinion in recent years that showed that, despite 40 per cent of those polled defining religion as the most important constituent element of their identity, 66 per cent saw a need for religious institutions to be reformed.
The polls suggested further that public opinion would support the reconceptualization of Muslim jurisprudence to remove obsolete and discriminatory concepts like that of the kafir or infidel.
Responses by governments in Iran, Saudi Arabia and elsewhere in the Middle East to changing attitudes towards religion and religiosity demonstrate the degree to which they perceive the change as a threat, often expressed in existential terms.
In one of the latest responses, Mohammad Mehdi Mirbaqeri, a prominent Shiite cleric and member of Iran's powerful Assembly of Experts that appoints the country's supreme leader, last month described Covid-19 as a "secular virus" and a declaration of war on "religious civilization" and "religious institutions."
Saudi Arabia went further by defining the "calling for atheist thought in any form" with terrorism in its anti-terrorism law. Saudi dissident and activist Rafi Badawi was sentenced on charges of apostasy to ten years in prison and 1,000 lashes for questioning why Saudis should be obliged to adhere to Islam and asserting that the faith did not have answers to all questions.
Analysts, writers, journalists, and pollsters have traced changes in attitudes in the Middle East and North Africa for much of the past decade.
Kuwaiti writer Sajed al-Abdali noted in 2012 that "it is essential that we acknowledge today that atheism exists and is increasing in our society, especially among our youth, and evidence of this is in no short supply."
Mr. Arab argues nine years later that his latest survey "shows that there is a social basis" for concern among authoritarian and autocratic governments that employ religion to further their geopolitical goals and seek to maintain their grip on potentially restive populations.
Sign of a Volcano Erupting in Iran
Since its inception in 1979, the Iranian regime has relied on two pillars to sustain its hold on power: relentless repression at home, and terrorism and warmongering abroad. Since the regime is out of step with the modernity of the 21st century, it needs to resort to belligerent policies in order to impose itself upon the existing international order.
Regime leaders know that it is exactly their foreign transgressions that have now become a source of serious alarm for European and American interlocutors. Even if a new round of negotiations were to take place, both the Supreme Leader, Ali Khamenei, and the President, Hassan Rouhani, understand that the nuclear issue will not be the only topic of conversation.
In a speech on January 8, Khamenei insisted on the regime's regional adventurism and missiles program, saying that "the Islamic Republic has a duty to act in a way that strengthens its friends and supporters in the region." Tehran has always made renouncing regional influence and its missiles program a red line.
However, speaking on behalf of the European Union, German Foreign Minister Haiku Moss has said that a reinvigorated Iran deal must include new nuclear restrictions as well as an end to the testing of ballistic missiles. At the same time, he called for "limitation of Iran's regional power" in the form of a "new agreement."
Therefore, one of the pillars of the regime's survival (foreign adventurism) has clearly been targeted by foreign powers. The other (domestic repression) is being challenged by the Iranian people.
A Social Volcano about to Erupt
In recent months, hundreds of centers controlled by the Islamic Revolutionary Guard Corps (IRGC), the paramilitary Bassij, and the Ministry of Intelligence and Security (MOIS) have been targeted by young activists seeking to overthrow the regime. Simultaneously, posters and banners of regime leaders like Khamenei and eliminated Qods Force commander Qassem Soleimani have been torched across the country.
The regime often blames these acts of dissent on "Resistance Units," which are organized teams of young dissidents calling for the theocracy's overthrowand reported to be affiliated with the Mujahedin-e Khalq (MEK).A few short months before the massive November 2019 uprisings in Iran, the Minister of Intelligence Mahmoud Alavi claimed 116 of these "teams have been dealt with" in a matter of months. That is an indication that Tehran is witnessing a significant rise in such activities.
Time will tell if the trajectory of Iranian politics would experience a radical departure in the form of the regime's ultimate collapse. All indicators are that the pace and depth of resistance appear to be increasing. Therefore, officials in Tehran may not be as optimistic as the rest of us about what lies ahead in 2021.
Warnings of Mass Uprisings
Practically every media outlet or official in Iran has been warning of a pending social explosion due to prevalent poverty and rampant unemployment. For example, one state-run daily refers to the worrying conditions and the lack of a "barrier against the volcano of the hungry" (Arman, December 26, 2020).
Another warns that "in an instant and with a simple spark of provocation, the Army of the Hungry may revolt." (Hamdeli, December 20, 2020).The Iranian economy is collapsing andmore than 70% of society now lives below the poverty line.
Despite the supreme leader's empty rhetoric and desperate show of power, he is well aware that he must negotiate and so that the sanctions on the sale of oil are eased, albeit in small quantities, in order to avoid more uprisings.
Khamenei is Weak and Vulnerable
Despite the danger of a social explosion, however, Khamenei and his regime are now at their weakest point since 1979. They cannot enter negotiations with US President Biden and Europe at this time. Khamenei can ill afford to look weak by backing down and engaging in such talks, especially prior to the presidential elections in June. So, he has decided to close ranks instead of opening up.
Khamenei is looking to limit rival factions' power, including those supporting Rouhani. During the recent parliamentary elections, he pretty much purged so-called "reformist" candidates. Recent laws defining new conditions for presidential candidates have paved the way for Khamenei's allies – like parliamentary speaker Mohammad Baqer Qalibaf – to replace Rouhani. Khamenei calculates that once he has closed ranks and his faction controls all the levers of power, including the presidency, parliament, and judiciary, he would be able to entertain negotiations.
At the same time, he is trying to gain as much leverage in the nuclear arena in order to avoid giving concessions in other areas. Khamenei wants to boost the morale of his forces. Doling out regional or missile concessions would spell disaster for that strategy, leading to more defections in the ranks of the IRGC.Still, due to the sanctions, he is between a rock and a hard place. His regime is at its weakest point in history and extremely vulnerable.
One of the extremely unpopular moves he recently made was that he personally banned the import of coronavirus vaccines from France, Britain, and the US. Average Iranians, who have lost tens of thousands of loved ones to the virus and are reeling under the severe economic ramifications, are furious.
The Iranian society is growing more enraged at the regime by the day. Calls for overthrow, as indicated in the November 2019 uprising, are growing. Meanwhile, the regime has little leverage to demand the lifting of sanctions as both Europe and Washington target its regional interference and missiles program. With options severely narrowing, the regime may finally be at the end of its rope.
100th Anniversary of the Turkish Constitution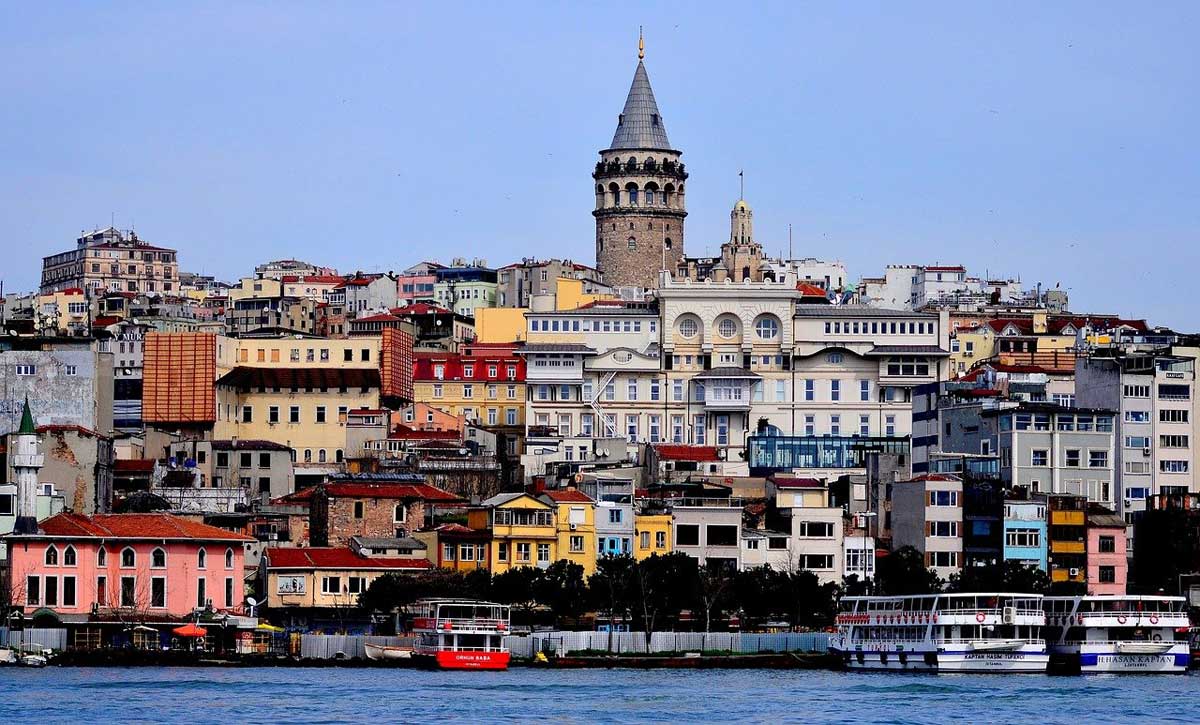 Teşkilatı-Esasiye Law, the law provides for the establishment of the State of Turkey on January 20, 1921. This law also carries its status as Turkey's first constitution.
The Ottoman State displayed a submissive understanding in the face of the occupations experienced in its last period. The people displayed an important struggle for independence by showing the necessary reaction and effort during the 1st World War against these invasions. After the war, Mustafa Kemal Ataturk, exhibited a legitimate ground to fit this into the struggle for independence and contemporary, landed in Samsun on May 19, 1919 to establish a modern Turkey. This date was also the first step in the War of Independence launched against the occupations across the country.
After Samsun, Mustafa Kemal, who held various meetings and congresses in Amasya and Erzurum, respectively, went to Sivas from here and held the Sivas Congress with the representatives determined by the people from every province. September 4, 1919 at the congress held in Sivas with the participation of delegates from all over Turkey, Istanbul until the establishment of the new Chamber of Deputies of the general elections made the government decide to cut all formal ties. A Council of Representatives was established in order to establish a new administrative and political organization throughout the country.
As a result of the election held in 1920, the last Parliamentary Assembly of the Ottoman Empire was established, but on March 16, 1920, Istanbul was occupied by the British and the pro-National Struggle MPs were arrested. The parliament that convened on March 18 announced that it dissolved itself. With the dissolution of the last Ottoman Parliament, Mustafa Kemal announced in the statement he published on behalf of the Representation Committee that he wanted the MPs who could escape the occupation in Istanbul to come to Ankara.
The Grand National Assembly was Established
MPs who managed to escape secretly from Istanbul deputies from all over Turkey, Mustafa Kemal's leadership in Ankara on 23 April 1920, which was collected and laid the foundations of the Republic of Turkey Grand National Assembly was opened. The next day, on April 24, 1920, Mustafa Kemal Pasha was elected president of the Grand National Assembly. The Assembly, which adopted the principle of unity of forces, thus started its work to ensure the independence of the nation and the liberation of the state.
Mustafa Kemal Pasha, as the Speaker of the Assembly, presented a draft on September 13, 1920 with the title "Populism Program" consisting of 31 articles. For the draft, Mustafa Kemal said, "The nature of our existence, the essentiality of the nation, has proved the general trend of the nation, it is populism and the people's government. It means that governments fall into the hands of the people "and stated that this is an obligation. On September 18, 1920, the Populism Program prepared by the government was read in the Parliament. Malatya Deputy Lütfi Bey "This statement contains many principles". First of all, I recommend him to go to the Principles of Law ". Trabzon Deputy Ali Şükrü Bey stated that this draft was not a draft law and did not want it to be sent to the committee. In his speech, Minister of Finance Ferit Bey underlined that the draft law is a draft law and said, "This program is the political program of the government."
At the end of the discussions, it was decided to send the program to a special committee consisting of three people from each branch. The members of the special commission named Encümen-i Mahsus were determined on September 25 and started their work. The Council completed its first work on October 21, 1920, and the program was put on the parliament's agenda on October 27. The Council made some changes in the Fundamental and Administration sections of the Government Program and arranged this as a draft Law of Organization. He presented the justification of the arrangement he made to the Parliament. The draft law prepared by the Encümen-i Mahsus, which was submitted to the Parliament as the Fundamental Law of the Organization, consisted of 23 articles and two sections as Mevaddı Fundamental and Administrative. Some of the articles in the Populism Program were not included in the Draft Law on the Organization-ı Esasiye, which was arranged by the Encümen-i Mahsus and submitted to the Assembly. Article 5, which includes the subject of caliphate and sultanate, Article 10, which includes the number of people in the Grand National Assembly, and Article 16 regarding the army, were not included in the Draft Law on the Principles of Organization. While 11 items were accepted as they are, changes were made on 12 items. An Article-i Individual was added by the Encümen-i Mahsus. It was requested that the articles and provisions of the Basis of the Law, which were not contradicted to the law at the time the draft Law on the Principles of the Organization was discussed in the Assembly. However, as the Speaker of the Assembly Mustafa Kemal opposed this request, such a provision was not included in the Constitutional Law of the Organization. Therefore, with the Law of Fundamentals of the Organization, his relationship with the Ottoman Empire's Basis of Law was officially terminated.
These discussions lasted about five months. The Fundamental Organization Law was accepted in the Parliament on January 20, 1921. A special method and quorum was not sought in the adoption of the law. Mustafa Kemal sent the Law of Constitution to the Grand Vizier Tevfik Pasha by telegram. No. 85 "Organization Fundamental Law" Article 23, and also carries the distinction of being Turkey's first constitution, which consists of discrete items. One of the most important features of this Constitution is that even though the Ottoman Empire did not come to an end, it was declared that it would be administered by the Grand National Assembly and that sovereignty belonged to the nation, and the system, which was actually implemented with the principle of unity of powers, was placed on a constitutional basis.