Smoking and drinking: Churchill sets an example today's Western leaders can learn from
To understand that Western emphasis on human rights is at best a fig leaf to do business with autocrats whose rule is based on repression, contrast Winston Churchill's encounter with Mohammed bin Salman's grandfather, King Abdulaziz, with British prime minister Theresa May's recent talks with the crown prince.
Meeting the king for lunch in Cairo in 1945, Mr. Churchill suggested that it was the "religion of his majesty to deprive himself of smoking and alcohol," a reference to the king's adherence to a puritanical strand of Islam that has dominated the kingdom since its founding in 1932.
Mr. Churchill, however, made clear that the king's beliefs would not deter him from enjoying his smokes and drinks in the monarch's presence. The prime minister's rule of life "prescribes as an absolutely sacred rite smoking cigars and also the drinking of alcohol before, after, and if need be during all meals and in the intervals between them," Mr. Churchill said.
Enjoying tobacco and alcohol is certain not to have featured in Ms. May's talks this week with Prince Mohammed. Human rights and the humanitarian cost of Saudi Arabia's ill-fated military intervention in Yemen did.
In contrast to Mr. Churchill, who, perhaps insensitively and arrogantly, refused to compromise on his principles and pleasures, Ms. May's statements were no more than words in what has become a ritual in interactions between democratic and autocratic leaders. The autocrats understand democrats' need to maintain a fig leaf. The public admonishment of their tarnished human rights records is a small price to pay for the ability to conduct political and economic business.
The contrast between the two encounters is particularly significant in an environment in which abuse of human rights is on the rise and authoritarian and autocratic rule is spreading its wings across the globe from China to once liberal democracies. Democracy is on the defense.
It raises the question whether the refusal of democracies to stand up for their principles and pay a price will contribute to their demise and brutalization in a world in which the lessons of World War Two genocide and principles of good governance in warfare can be ignored with impunity. Russia and Iran-backed Syrian president Bashar al-Assad's gassing and starvation of non-combatant Syrian civilians is a case in point.
Ms. May's fig leaf approach to standing by basic democratic principles is but the latest incident in a long-standing Western willingness to pay a heavy price for sleeping with the devil in a bid to gain short-term geo-political and economic advantage.
Guilt is widespread. Its not just governments. The same is true for non-governmental organizations such as international sport associations who for decades tolerated pre-modernity curtailing of women's sporting rights in countries like Saudi Arabia and Iran by restricting their criticism to words rather than deeds.
Saudi journalist Jamal Khashoggi and author and long-time Saudi-watcher Robert Lacey noted in The Guardian that "the crown prince doesn't listen to Saudis – why would he listen to Theresa May?"
Mr. Khashoggi, long closely associated with Prince Turki al-Faisal, a former head of Saudi intelligence and ambassador to Britain and the US, who often voices opinions Prince Mohammed does not want to do so publicly, went into voluntary exile last year on the eve of the crown prince's power and asset grab under the mum of an anti-corrup0tion campaign.
One irony of Ms. May's approach in her talks with Prince Mohammed is the fact that the kingdom is an exemplary case study of the price that democracies have paid for their toothless objections to a long-standing Saudi worldview that was intolerant, supremacist, and anti-pluralistic.
To be sure, Prince Mohammed has begun to shave off the rough edges of that worldview with his social and economic reforms but has yet to convey his willingness to achieve a clean break.
Holders of tickets for a concert in Jeddah by Egyptian pop sensation Tamer Hosny were recently surprised to receive vouchers that warned that "no dancing or swaying" would be allowed at the event. "No dancing or swaying in a concert! It's like putting ice under the sun and asking it not to melt," quipped a critic on Twitter.
If anything, Prince Mohammed's reforms have been underwritten by repression of any form of dissent.
Anti-death penalty group Reprieve reported that Saudi Arabia's execution rate had doubled since Prince Mohammed was appointed crown prince eight months ago. It said 133 people had been executed since June 2017 compared to 67 in the preceding eight months.
Equally fundamentally, the world is still reeling from at times short-sighted, opportunistic Western support for the export of Saudi-inspired Sunni Muslim ultra-conservatism and at others a willingness to ignore its impact on Muslim communities across the globe.
The same can be said for support of secular autocracies like the regime of Egyptian general-turned-president Abdel Fattah Al Sisi, whose repression, brutality and failure to deliver public goods and services offer extremism a fertile breeding ground.
It is also true for states like Baathist Syria and Iraq that fell into the Soviet orbit during the Cold War, with Iraq. after the demise of the Soviet Union, enjoying US support during its war against Iran in the 1980s.
Geo-strategist Robert D. Kaplan, writing in Foreign Policy, argued that Syria and Iraq had descended into the Middle East and North Africa's worst mayhems that have caused enormous human suffering and cost the international community significantly in political, diplomatic, and security terms because they were artificial, colonial-era geographic constructs. They lacked the civilizational history, centuries of some kind of statehood, and deep-seated identities that have helped keep Egypt or Tunisia territorially intact.
In South Asia, the United States went during the era of conservative Pakistani president Zia ul-Haq and the US and Saudi-backed war against the Soviets in the 1980s waged by Afghan mujahedeen as far as to distribute schoolbooks that propagated Saudi-inspired jihad and precepts of ultra-conservatism. In doing so it played havoc with Pakistan, a country that since its birth has struggled with its identity.
Western democracies ignored the fact that Saudi Arabia invested heavily over decades to push its austere worldview as an anti-dote to post-1979 Iranian revolutionary zeal.
While not the only factor, the Saudi campaign created an environment in Pakistan and elsewhere in which militant Islam flourished, societies became ever more conservative and intolerant, and political violence increased.
Western democracies as well as others, including the kingdom, are paying a high price in terms of people's lives and vastly expanded security to counter extremism and political violence.
Its an open debate whether policies that had been built on democratic values rather than support for autocracy and intolerant worldviews could have achieved similar geopolitical victories such as the defeat of the Soviets in Afghanistan at a lower cost and a reduced threat to those values.
What is certain, however, is the fact that the fallout of the failure to stand up for democratic values comes at an ever-steeper cost and uncertainty of how the pendulum will swing.
The unanswered question is whether in terms of cost-benefit analysis short-term hits resulting from adopting a principled stand may ultimately be a more reasonable cost and produce greater long-term benefit than the price of dealing with the fallout of policies that effectively ignore democratic principles and ultimately are likely to produce ever greater threats.
Risk of Decreased Relief Funding for Palestinian Refugees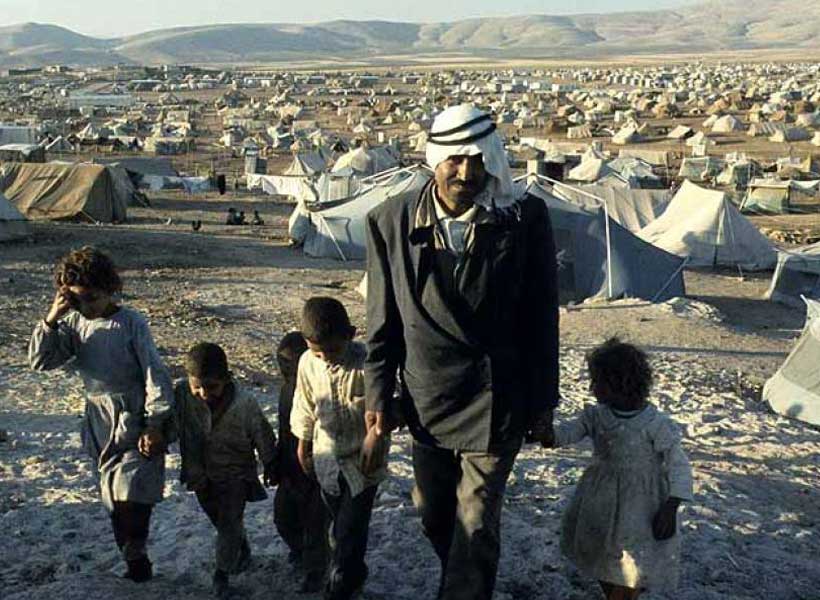 The United Nations Relief and Works Agency (UNRWA) recognizes the current United States Department of State's Secretary of State Rex Tillerson's decision to reduce funding for the Agency as detrimental to the organization's efforts for the empowerment and alleviation of Palestinian refugees. This action is of grave concern, as the United States government has prioritized the suppression of relief activity and instead utilized the innate conditions Palestinian refugees face as a political tool, treating this population similarly to that of a commodity. Risks to the UNRWA range from providing ineffective services in food insecurity, education, health, and social services for Palestinian refugees. The United States should increase its funding amounts for the UNRWA.
Policy Issue and Research Question
The UNRWA undertook a study on the needs of Palestinian refugees for the Honorable Rex Tillerson, Secretary of State for the United States Department of State.  The study aimed to:
ascertain the ways in which the United States had previously assisted Palestinian refugees through the UNRWA
evaluate the risk posed to the Department of State by the current lack of involvement, and
suggest to the Department of State procedures and policies to mitigate risk from this phenomenon.
Policy Concerns
The main policy concerns relevant to the Palestinian refugees' needs are as follow:
The needs of Palestinian refugees are historically contingent. War leading to Israel's establishment in 1948 allowed hundreds of thousands of Palestinians to be forced from their homes. There are 500,000 UNRWA-registered Palestinian refugees in Lebanon and more than 2 million in Jordan. Palestinians in Syria have the most unsafe situation. There were roughly 560,000 registered UNRWA refugees before the Syrian Civil War. Before this war, UNRWA had 118 schools in Syria. September 2017, 101 of those schools were open. 48,000 Palestinian children were enrolled notwithstanding the conflict and violence, which has resulted in the killing of at least eighteen UNRWA employees. In 2003, the UN refugee agency made a registration campaign of Palestinians in Baghdad. 23,000 Palestinian refugees were counted; the true approximation was between 35,000 and 42,000. Many left their homeland in 1948, while others moved to Iraq from elsewhere in the region, including thousands who settled there following the 1991 Gulf War. In 2003, Jordan took in 386 Palestinians with Jordanian spouses who had fled Iraq for the border camps. There were more than 350 Palestinians left; they had voiced they wanted to go to their homes in the West Bank, Gaza, and even Israel, but UNHCR had yet to find any countries to accept them or to provide temporary asylum. In 2003, Jordan allowed 386 Palestinians into the nation with Jordanian spouses. Most of the 427 Palestinians remaining in border camps had Iraqi resident documents. Jordan accepted almost half of the original population, according to a UNHCR spokesman Kris Janowski, from a news briefing in Geneva, which is formidable.
Defunding assistance of Palestinian refugees by the United States leads to inhumane human rights violations. Secretary-General Antonio Guterres delivered a petition at a meeting of the UN Committee on the Exercise of the Inalienable Rights of the Palestinian People. The US had announced it would stop 65 million dollars of its intended funding to the UNRWA for Palestine Refugees in the Near East. Guterres expressed serious concerns over the shortfall in UNRWA funding caused by the move, which cuts US aid by more than a half. The US decision would impair the agency's ability to preserve critical services for Palestinian refugees like that of education and health care.
United States involvement in assisting Palestinian refugees should not be politicized. The United States had been a well-regarded donor for UNRWA. In 2017, the US donated more than $350 million. The January 2018 installment, under the administration of US President Donald Trump, had cut in half $125 million it had originally decided to provide. Additionally, $45 million in emergency food was suspended, that of which had been originally decided as an amount December 2017. These actions all resulted after Trump's decision to recognize Jerusalem as the capital of Israel alongside threats to cut aid unless Palestinian leaders agree to resume talks. In 2016, the US had donated more than $364 million to the agency. It provided the Palestinian Authority $400 million annually as well. The Palestinian Authorities are responsible for administrating parts of the West Bank. After receiving threats from the US, Israeli Prime Minister Benjamin Netanyahu criticized the UNRWA, falsely stating the agency assisted 'fictitious refugees'. He additionally claimed the UNRWA perpetuates the Palestinian refugee problem and the narrative of the right-to-return, to eliminate the State of Israel.
There are political, security and diplomatic repercussions for the Middle East & North Africa (MENA) region through miscommunicating Israel's involvement towards ameliorating Palestinian refugees. The West Bank, inclusive of East Jerusalem, is a vulnerable region for Palestinian refugees. There are harsh socioeconomic conditions based upon occupation-related policies and practices imposed by the Israeli authorities. Prime Minister Benjamin Netanyahu publicly endorsed Trump's position, denouncing the UNRWA. Netanyahu believes the United States should reduce its payments to this organization and instead give that funding to the UN High Commissioner for Refugees (UNHCR). Interestingly enough, the Israeli armed forces prioritize positive working relations with the UNRWA, partially to benefit from maintaining humanitarian flows into Gaza that sidestep Hamas. When the US Congress had threatened to cut UNRWA funding, Israel had been a most effective advocate against cuts, as evidenced by experiences at the State Department and Capitol Hill. There have been reports in the Israeli press that the Israeli Foreign Ministry is also against any cuts to UNRWA funding, citing it would likely further exacerbate conditions in Gaza.
Policy and Procedure Recommendations
The UNRWA assesses that the United States, in specific the Department of State, bears considerable risk from reducing its donations towards Palestinian refugees, given its current Arab-Israeli geo-political relations. UNRWA has prepared the following recommendations for policy and procedures to mitigate this menace.
Return United States relief amounts towards the UNRWA to the target $350 million amount.The US had previously supplied 30 percent of total funding to UNRWA, as the Agency's largest donor. Decreasing or fully getting rid of US assistance could constrain the agency and severely limit its work, which puts great pressure on Jordan, Lebanon, and the Palestinian Authority. Gaza would be severely affected as well.
Depoliticize Palestinian refugees from a United States-Israeli conspiracy, and instead focus upon negotiating concrete relief and security policy measures to assist the needs of Palestinian refugees.Removing the unreasonable stigma of Palestinian refugees being relevant to concessions of a previous 1948Israeli victory and alternatively viewing Palestinian refugees as a population equally to be assisted as refugees of other nations would make negotiated comprehensive reform measures less complex and onerous for all actors.These curitization of refugees is problematic. Most are everyday people attempting to restart their lives after trauma. Viewing refugees as latent security threats, whether through the weakening of host countries or possible terrorism recruits, is an injustice to their real difficulties.
The United States should work with Israel and UN member nations to develop amendments for addressing issues relevant to migration, food insecurity, education, health & social services of Palestinian refugees, notwithstanding geo-political concerns. Amendments to relevant UN Resolutions, as well as UNRWA and UNHCR affiliated documents to be analyzed in conjunction with governments, non-governmental organizations, as well as transnational advocacy networks would be integral to addressing comprehensive reform as guidelines for the international community at large.
Iranian Terror Plot Motivated by Threat of Regime Change
Last month, Belgian authorities arrested a married couple of Iranian origin after it was discovered that they were in possession of 500 grams of the explosive TATP, which they intended to carry to Paris to inflict mass causalities at a gathering of Iranian dissidents held on June 30. The couple presented themselves as supporters of the People's Mojahedin Organization of Iran (PMOI/MEK), the principal constituent group in the National Council of Resistance of Iran (NCRI), but were actually Iranian intelligence operatives bent on attacking or undermining the Resistance.
The arrest of Amir Sadouni and Nasim Naami was followed by the arrest in Germany of Asadollah Assadi, a diplomat at the Iranian embassy in Vienna who – in his capacity as an operative for the Iranian Ministry of Intelligence and Security (MOIS) – provided the couple with the explosives. Had the terror plot been successful there is no telling what toll it would have taken on the gathering of roughly 100,000 supporters of the NCRI. In addition to Iranian expatriates and NCRI officials, the event included participation and speeches by hundreds of political dignitaries from throughout the world – including prominent American and European politicians representing multiple political parties.
What is clear is that the plot was foiled at a time when the Iranian regime considers it more imperative than ever to undermine the efforts of the Iranian Resistance and to impede the growth of its international support.
For seven months the world has witnessed unprecedented domestic unrest inside Iran and questions about the clerical regime's grip on power are becoming increasingly widespread. The nationwide protest movement began in earnest at the end of last year when demonstrators in the city of Mashhad expressed popular discontent with the country's persistent economic crisis but then quickly spread to every major city and town in Iran, while taking on a much broader anti-government message.
In March, as Iranians throughout the world were celebrating the New Year holiday of Nowruz, Maryam Rajavi, the President elect of the NCRI, issued a statement in which she praised the December-to-January uprising and declared that the year ahead "can and must be made into a year full of uprisings." The people of Iran responded to this call to action, and reports continue to emerge even today of mass protests and clashes between Iranian activists and Iranian security forces.
The Paris terror plot was a desperate effort by the regime to distract attention from domestic unrest and fire up the government's ever-shrinking hardline base with promises of asymmetric warfare against Western powers. But the overwhelming majority of Iranian citizens have no interest ideological conflict with the West since they are among the best educated, most pro-democratic and pro-Western populations in the Middle East. Exhibit A? Consider the bold chants of protestors on the Iranian street which, for more than half a year, have included messages like "death to the dictator," a direct reference to Supreme Leader Ali Khamenei, and other explicit calls for a wholesale change of government in Tehran.
This message was reinforced at the June 30 "Free Iran Gathering" and the clerical regime was predictably desperate to disrupt it. Now that it has failed, thanks to the good work of multiple European authorities, the world can expect that Iran's domestic activist community will be inspired anew, much like they were inspired by the success of the January uprising and by Mrs. Rajavi's Nowruz statement.
But even after months of organizing and grassroots activity, Iran's pro-democracy movement cannot be taken for granted by the international community. Neither can the nations of Europe take it for granted that the Iranian regime will simply lick its wounds and walk away from the most recent failed terrorist plot. Even now, Tehran is making efforts to halt the extradition of Asadollah Assadi to Belgium where the case against him is being pursued by investigators, to bring him home, and to refresh the terror networks operating via Iranian embassies in the West.
Last week, U.S. Secretary of State Mike Pompeo accused Iran of using its embassies to plot terrorist attacks in Europe. He said  "There were Iranians arrested in Europe who were preparing to conduct a terror plot in Paris, France. We have seen this malign behavior in Europe."
In a statement responding to the terror plot, the NCRI recommended that the nations of Europe consider closing those embassies and expelling Iranian diplomats, any number of whom could be operating as part of sleeper cells with a mission to damage the Iranian Resistance and the global movement for democracy in the Middle East.
European leaders are well advised to adopt such measures. By disrupting Iran's diplomacy-cum-terrorism network, not only would they be safeguarding national security against persistent Iranian threats, but they would also be bolstering the Iranian Resistance movement inside Iran and throughout the world at a time when it is closer than it has ever been to toppling the theocratic regime that has made Iran the world's foremost sponsor of international terrorism.
NATO and the puzzle of a nuclear deal with Iran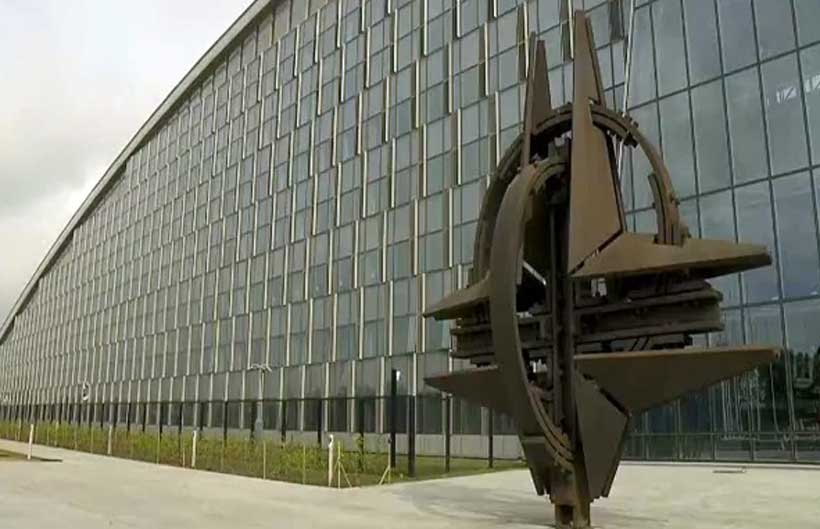 A meeting of NATO (North Atlantic Treaty Organization) Heads of State and Government was held on Wednesday 11 and Thursday 12 July 2018 in Brussels, Belgium. NATO leaders met in Brussels amidst a terse environment that threatens to further weaken the post-war order.
This year's meeting came at a tense time for transatlantic relations since the US president is set to sit down one-on-one with Russian president Vladimir Putin on May 16 in Helsinki. One of the topics the US president sought to discuss with his Western counterparts in Brussels was "the nuclear deal with Iran" and its fate.  Regarding this controversial issue Time wrote:
"After ripping up the Iran nuclear deal in May, the Trump Administration is fanning out across the globe to rally support for a return to economy-crippling sanctions against Tehran."
It continues: "The effort comes ahead of President Donald Trump's trip next week to Europe, where he is expected to pressure leaders into joining the far-reaching campaign to handcuff major aspects of Iran's economy, including driving oil exports to zero. If European allies don't join, Trump has threatened secondary sanctions on any company that does business with Tehran."
According to the Time and other Western sources, Donald Trump intends to press NATO leaders over the Joint Comprehensive Plan of Action (JCPOA), and "The president hopes his bare-knuckled approach will coerce European leaders to unite behind him, even as they publicly oppose a return to sanctions and scamper to salvage the existing nuclear deal without American participation. This is while the White House keeps to press its European allies for increasing the military and defense budget (to 2% of their GDP).
While the transatlantic tensions are raising day by day due to the imposition of tariffs on steel and aluminum imported from Europe, what meaning can negotiations on the JCPOA imply? Does Trump intend to make a deal with his European partners in this regard? Do NATO's European members welcome the integration of the JCPOA amid their conflicts with the US?
The British Prime Minister Theresa May has recently asked other European countries to remain silent against Trump's actions in imposing tariffs on imported goods from Europe, and not to seek retaliatory measures. She also asked European authorities to negotiate with the US president on the JCPOA. Indeed, what's going on among NATO members?
The truth is that in near future, the JCPOA will turn to the Europe's leverage for making deals with the United States in security grounds, an issue witch its signs we could well see in the Brussels summit. It shouldn't be forgotten that in its calculations, the EU is still regarding itself as dependent to the United States. Those like Theresa May, Emmanuel Macron and Angela Merkel are adjusting their policies in the international system based on their security dependence on the United States. It might be possible that the European officials agree on "restraining Trump", but that's all, and we can't expect them to go further as to fulfil their obligations in this regard. The EU would never confront the US seriously, since "resisting against the White House" is in no way defined in Europe's strategies and tactics.
In the course of the G7 recent meeting in Canada, Donald Trump discussed various subjects with Angela Merkel, the German Chancellor, including Iran nuclear deal, tariffs on steel and aluminum imported from Europe, and the increase of NATO defense budget. But these talks resulted in the intensified disagreements among EU member states and Trump. The tensions were so high that the meeting ended with no final statement. Now the US president is pursuing the same approach I dealing with NATO states.
Trump and the European countries both regard the tensions raised in the international system as a "single package". In this equation, Trump asks the European authorities to cease their support for the JCPOA and the continuation of the nuclear deal in exchange for a decrease in the US economic and security pressures. It should be noted that one of the main reasons for the European leaders' refusal of offering a conclusive, detailed and effective package to Iran regarding the JCPOA was their secret negotiations with the American officials. Since the U.S. withdrawal from the nuclear deal, Mike Pompeo the American Secretary of State had been constantly in contact with the European troika's foreign ministers, and announced them the exact positions and policies of the US government.
In the course of the NATO summit, we witnessed the continuation of the Europe's paradoxical game playing towards the JCPOA. It shouldn't be forgotten that the EU's main strategy towards Iran and the JCPOA, is to make us remain as part of the nuclear deal as long as possible, and without benefiting from its advantages, so that the influence of the US sanctions would be multiplied. The offering of the EU's unacceptable and useless package of proposals is also to be analyzed in the same vein; a weak package which is resulted from the special relations between the US and Europe.
First published in our partner MNA