IEA launches Energy Efficiency Indicators Online Training Courses
The IEA launched the IEA Energy Efficiency Indicators Online Training Courses in Mexico City today, the first professional online courses to be delivered by the IEA. These two e-learning courses – essentials for policymakers and fundamentals for statistics – will provide statisticians and policymakers with the tools to collect the information necessary to create energy efficiency indicators. The goal of these courses is to give policymakers and statisticians the skills and knowledge to support effective energy efficiency policy and ultimately scale-up energy efficiency improvements.
Developed as part of the IEA's Energy Efficiency in Emerging Economies (E4) programme, the online courses mark another milestone in IEA's partnership with the energy efficiency community. The E4 Programme, in partnership with the Mexican Secretariat of Energy (SENER), already holds regular energy efficiency webinars for a wide range of stakeholders in Mexico. Since 2014, a total of 20 webinars have been organised and attended by more than 3,500 people cumulatively.
Speaking at this global launch, which bought together over 70 representatives from the main institutions related to energy and statistic sectors, H.E. Leonardo Beltran Rodriguez, Deputy Secretary for Energy Planning and Transition at SENER said, "We feel privileged to be part of the launch of this platform, in order to share our experiences but also learn from other countries. Mexico's collaboration with the IEA allows us all to learn, understand and share what the future can hold if we consider energy efficiency as a way to move forward in the energy sector."
"To better understand the drivers and potential for energy efficiency, it is important to develop and maintain well-founded energy efficiency indicators," said Brian Motherway, Head of the Energy Efficiency Division at the IEA, in his opening remarks, "Unlocking the global potential for energy efficiency progress relies on good information, and that is why capacity building is so important."
The target audience for these courses – policy makers and statisticians – are both essential to ensuring that well-targeted and effective energy efficiency policies are designed and implemented, but they often speak different languages. Through these courses, the IEA aims to foster a mutual understanding so that together policymakers and statisticians can scale-up energy efficiency improvements through evidence-based policies.
The courses have been developed from the two IEA manuals on energy efficiency indicators, which have already been successfully used to build capacity within governments and enable action on energy efficiency around the world. Building upon this success, this new e-learning format walks users through a series of interactive, self-paced lessons, as IEA experts take users step-by-step and sector-by-sector through the fundamental aspects and theories of energy efficiency indicators.
The online courses can be accessed for free at https://edx.iea.org/
ADB Ranked First on Aid Transparency among Development Organizations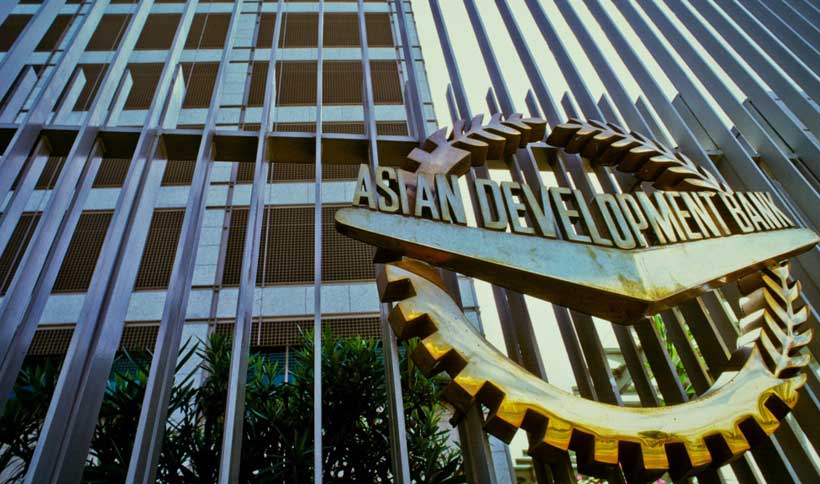 The Asian Development Bank (ADB) ranked first in the 2018 Aid Transparency Index (ATI), an independent measurement of aid transparency spearheaded by British nongovernment organization Publish What You Fund, launched today at the Brookings Institution in Washington, D.C.
This is the first time that ADB ranked No. 1 in the ATI, which had its pilot run in 2011.  From a score of 84.9% in the 2016 ATI, ADB's score improved to 98.6% in the 2018 ATI.
Out of 45 of the world's leading development organizations, ADB and six other organizations—the United Nations Development Programme, UK Department for International Development, African Development Bank, Millennium Challenge Corporation, World Bank-International Development Association, and Inter-American Development Bank—were classified in the top category of "very good" or with a score of at least 80%.
"I am proud of the progress that ADB has made since the last Aid Transparency Index," said ADB President Mr. Takehiko Nakao. "This reflects a cross-organizational commitment, including at the highest level, to improving the quality of our open data. Transparency is a critical aspect of effective development work and we are glad to be at the forefront of it."
The 2018 ATI report took note of the "unprecedented amounts of timely aid and development data [that] are available in an open and comparable format" and highlighted that ADB is one of "only two organizations publishing all index indicators in the ATI standard, making their information fully open and comparable."
ADB has been working to improve the disclosure of its aid data in terms of quality and scope. Starting 2016, ADB has been reviewing its available information, shepherded by a dedicated team of staff from various ADB departments who are ensuring adherence to standards.
Climate-friendly initiatives and actions essential for tourism
The Secretary-General of the World Tourism Organization (UNWTO), Zurab Pololikashvili, called for the tourism sector to take more action to combat climate change and biodiversity loss during the 30th joint meeting of its Commissions for South Asia and Asia-Pacific in Fiji (18-20 June 2018).
Adding his voice to that of the host country, Mr. Pololikashvili advocated for stronger partnerships and incentives for governments, businesses and crucially tourists themselves to make a difference in climate action efforts. He also made clear that sound policies must be built upon accurate evidence, requiring the tourism sector to better measure its impact on sustainability – while acknowledging progress has been made in this regard, including UNWTO's development of a statistical framework to measure sustainable tourism.
The remarks were made as part of a regional seminar on how tourism impacts upon sustainable development efforts in the region and globally, held as part of the meeting in the Fijian city of Nadi. The seminar featured deep dialogue on how tourism policies, partnerships and investments can tackle climate change and biodiversity loss.
This was the first Joint Commission meeting held in a Pacific island nation. The meeting and seminar highlighted the need for developing island countries to collaborate on actionable policies, with measurable results, to address climate change and biodiversity protection within the tourism sector. UNWTO also pledged to raise further awareness of climate change's impacts and effects on tourism through capacity building and educational opportunities.
"This is the perfect place to have this conversation on climate change, as Fiji continues to lead the efforts on climate resilience and sustainability not only within the country but in the entire region. This was also demonstrated during the Global Climate Summit COP 23, when the Government of Fiji committed to the development of sustainable tourism as a tool to tackle climate change", said Mr. Pololikashvili.
ADB Hosts High-Level Green Climate Fund Delegation to Forge Strategic Relationship
Asian Development Bank (ADB) President Mr. Takehiko Nakao met with Green Climate Fund (GCF) Executive Director Mr. Howard Bamsey and members of his senior management team. Concluding GCF's 2-day visit to ADB headquarters in Manila, Mr. Nakao and Mr. Bamsey agreed to the importance of concessional climate finance to ADB's developing member countries through strengthening strategic cooperation between ADB and GCF.
Mr. Nakao appreciated GCF's progress in project approvals over the past 2.5 years while building up the organization and its policy frameworks. GCF is on its way to becoming an important source of climate finance for developing countries, with 76 projects and $3.7 billion in commitments with accredited entities including MDBs, UN agencies, direct access (national agencies), and private sector entities. ADB was the first among multilateral development banks (MDBs) to be accredited by GCF.
ADB currently has six approved projects totaling $265 million in cofinancing from GCF. Three projects receiving a total of $75 million in GCF grants are located in the Pacific, including an Urban Water Supply and Wastewater Management Project in Fiji and Sustainable and Climate Resilient Connectivity for Nauru—both adaptation projects—as well as the Pacific Islands Renewable Energy Investment Program with its first sub-project in Cooks Islands. The Ulaanbaatar Green Affordable Housing and Resilient Urban Renewal Project supports adaptation and mitigation actions in Mongolia, with $145 million in GCF grant and loan financing. In Cambodia, GCF supports ADB's Climate-Friendly Agribusiness Value Chains Sector Project ($40 million in grants and loans), which has both adaptation and mitigation aspects. In Tajikistan, the $5 million GCF grant for the Institutional Development of the State Agency for Hydrometeorology will enable adaptation.
Two additional ADB projects will be considered by GCF at its board meeting in July 2018—the South Tarawa Water Supply Project in Kiribati and the Tonga Renewable Energy Project, with a total of $60 million in grants proposed to GCF.
During the meeting, Mr. Nakao and Mr. Bamsey discussed how ADB and GCF can work together to further streamline the approval and implementation processes based on the accreditation master agreement between ADB and GCF.
The GCF's visit took place days after the release of MDBs' latest joint report on climate financing, which showed a 7-year high of $35.2 billion in 2017, up 28% from the previous year. ADB's climate investments from its own resources reached $4.5 billion ($3.6 billion in mitigation and $930 million in adaptation) last year, a 21% increase from 2016. This is in line with ADB's commitment to double annual climate financing to $6 billion by 2020. In addition, ADB raised a total of $696 million in climate finance from external sources, bringing the total to $5.2 billion in 2017.
Tackling climate change, building climate and disaster resilience, and enhancing environmental sustainability is one of ADB's seven priorities under its proposed new Strategy 2030, scheduled to be approved in July 2018.
ADB's climate work is now guided by the Climate Change Operational Framework 2017–2030. The framework provides broad direction and guidance for enhancing resilience and strengthening climate actions in ADB's operations and business processes, including scaling up finance for its developing member countries.