Ireland recovering strongly but weak productivity and Brexit cloud outlook
The Irish economy is recovering robustly. Business investment by local firms has picked up, household consumption is reviving while the boost to jobs and a rapidly declining unemployment rate have led to strong wage growth in a number of sectors, says a new OECD report.
In its latest Economic Survey of Ireland, the OECD says the expansion is projected to continue over the next two years – albeit at a more sustainable pace (forecast at 2.9% in 2018 and 2.4% in 2019) – but it warns that Brexit poses a serious risk to the outlook. It estimates that a trade arrangement between Britain and the EU governed by the WTO's Most Favoured Nation rules could reduce Irish exports by 20% in sectors such as agriculture and food.
Such uncertainty makes it vital to further improve public finances to create scope for policies to support the economy in the event of a shock and ensure that the benefits of growth reach everyone.
Presenting the survey in Dublin, OECD Secretary-General Angel Gurría said: "Ireland's economic performance over recent years has enjoyed a remarkable turnaround that owes much to government efforts to restore dynamism and address the legacies of the crisis, particularly unemployment. But much remains to be done. Reviving productivity in Ireland's business sector is the key to boosting future output and wages. Efforts also need to ensure that growth is inclusive and sustainable, improving people's well-being without leaving segments of the population behind.
Among its many recommendations, the survey highlights that reviving productivity will be crucial to ensure Ireland's future economic dynamism and to maintain high living standards. Local firms compare poorly with foreign-owned multinationals active in Ireland, with productivity gaps between them widening. The report argues that unblocking the productivity potential of Irish firms will require improving the business environment and encouraging the benefits of new ideas and technology in high performing foreign companies to spill over to local firms.
Creating the right environment will require reducing regulatory barriers to entrepreneurship. Rules surrounding commercial property and legal services are too costly while access to finance for young firms needs to improve. The OECD also recommends improving infrastructure to alleviate emerging bottlenecks. Careful evaluation through a more systematic collection of information is required in order to identify investment projects which would have the highest returns in terms of well-being and economic growth.
While the survey highlights the improvement in public finances and the reduction of fiscal deficits, it suggests that public debt could be further reduced by broadening the tax base, including by eliminating exemptions and preferential VAT rates and raising the property tax yield through more regular revaluations. It also calls attention to the need to continue strengthening the financial sector: despite the fact that non-performing loans (NPL) on bank balance sheets have now declined by around 60% from their peak, incentives are needed for banks to further reduce their NPL stock.
The survey also notes that life satisfaction is relatively high in Ireland, but well-being is lower than in many other OECD countries in the areas of housing, health and jobs among young people with low qualifications. House prices and rents are rising strongly. Because supply is not keeping up with demand, local councils should be encouraged to rezone underutilised sites for residential use. To promote the efficient use of such land, a broad-based land tax should be introduced. Building more social housing would also help tackle the high cost of accommodation and protect those with high debts from falling into poverty.
Ireland does not have universal coverage for primary healthcare which leads to high costs for those without private insurance. The survey recommends laying out a clear path to the provision of universal access to health and social services.
To help tackle low labour market participation among vulnerable groups, the OECD argues for making all social benefits conditional on earnings and not employment status and for withdrawing them more gradually as earnings rise.
The OECD and the Irish government will this month begin working together on a one-year project to review policies for small and medium-sized enterprises in Ireland. It will look in detail at issues such as raising the productivity of local firms, enhancing linkages with foreign multinationals in Ireland and rebalancing activity between Dublin and the regions.
Global economy to see 'steady' growth of three per cent in 2019 despite risks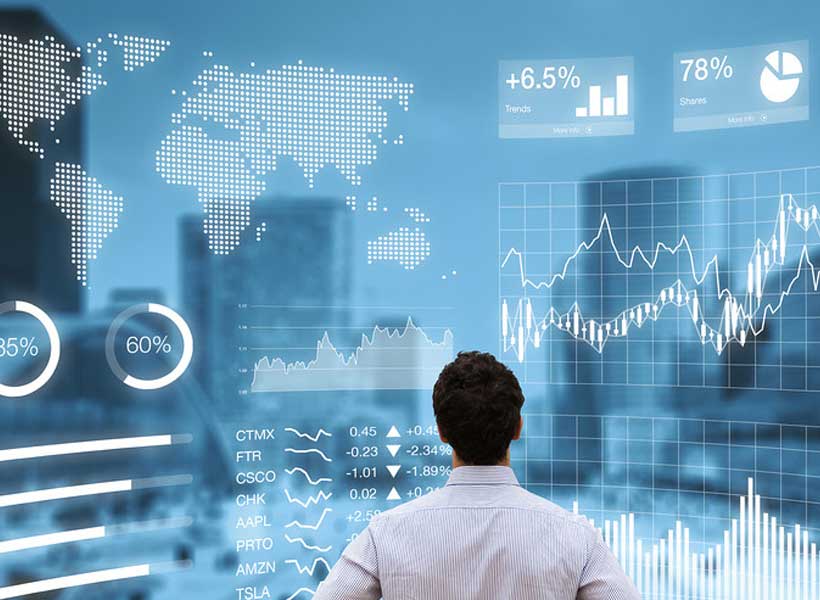 The global economy grew at a "steady" 3.1 per cent last year and similar levels of growth are expected in 2019, but these headline figures mask growth that is uneven and often failing to reach where it is most needed, the UN's chief economist warned on Monday
"We still have relatively strong growth, but we do see rising risks on the horizon and an increasing likelihood that some of these risks might actually materialize," said Elliott Harris, United Nations Chief Economist, in comments coinciding with the launch of the World Economic Situation and Prospects 2019 (WESP) report.
Among these looming dangers, accelerating trade tensions are already "having an impact" on global trade and employment, Mr. Harris told UN News.
In addition, rising national debt is also crippling many countries' ability to provide basic services, but this and other risks – such as those from climate change and waning support for international cooperation – could be avoided or minimized if countries worked together to do so, the UN's top economist insisted.
With mounting pressures in the areas of international trade, international development finance and tackling climate change, the report underscores that strengthening global cooperation is central to advancing sustainable development.
Yet, these threats come at a time when international cooperation and governance are more important than ever – many of the challenges laid out in the 2030 Agenda for Sustainable Development are global by nature and require collective and cooperative action. Waning support for multilateralism also raises questions around the capacity for collaborative policy action in the event of a widespread global shock.
UN report spotlights 'uneven progress'
According to the WESP report, published by the UN Department of Economic and Social Affairs, more than half the world's economies saw growth accelerate in 2017 and 2018.
Developed economies grew at 2.2 per cent in both years, while unemployment rates dropped.
Among developing economies, East Asia and South Asia saw the strongest gains in 2018, at 5.8 per cent and 5.6 per cent respectively, while commodity-exporting countries continued their "gradual recovery".
This improvement was particularly true for fuel-rich emerging nations, despite high debt levels caused by a fall in commodity prices, in 2014-15.
Although the overall picture among developing economies is largely positive, many are nonetheless experiencing "uneven progress", the UN report cautioned, amid falling individual (per capita) wealth in several nations.
"Further declines or weak per capita growth are anticipated in 2019 in Central, Southern and West Africa, Western Asia and Latin America and the Caribbean – homes to nearly a quarter of the global population living in extreme poverty," it noted.
And even where growth is strong, it is "often driven by core industrial and urban regions", the WESP 2019 report continued, such that rural areas are being left behind.
To overcome this, and for poverty to be eradicated by 2030, the UN report suggests that there will need to be "both double-digit growth in Africa" along with "steep reductions" in unequal pay levels.
US-China trade tensions
On the issue of trade tensions, it noted that these had led to a fall in global trade levels in 2018, from 5.3 per cent in 2017, to 3.8 per cent.
And as a result of the United States-China uncertainty, the expectation is that trade volumes in 2019 "will be lower" still, Mr. Harris suggested.
Government subsidies have to some extent softened the impact of the tariff hikes in the US and China – whose growth is expected to decrease from 6.6 per cent in 2018 to 6.3 per cent this year – but the risk is that developing economies may suffer the fallout too, unless the dispute is settled.
"If the trade dispute becomes more widespread, we will likely to see disruptions of global value change," Mr. Harris explained. "Bear in mind that the participation of global trade has been one of the ways that developing countries have participated in the rising global prosperity and have accelerated their own developments. So, anything that disrupts that, of course, (will) have a negative impact on their abilities to increase their levels of prosperity and to develop sustainably."
This cautionary assessment is telling because the US in 2018 contributed more to global trade than Japan or the European Union, according to UN economists at UNCTAD, the UN Conference on Trade and Development, which contributed to the WESP 2019 report.
Rising interest rates in the US – or a strengthening of the dollar – could also make matters worse for fragile emerging economies, the WESP report noted, adding that many low-income countries have already seen a "substantial rise" in interest repayments on their debt.
These include Lebanon and Sri Lanka, where over 40 per cent of Government revenue is spent servicing its debt, as well as Pakistan and Jamaica, where around a quarter of their budget is used to pay interest on national debt, representing a major constraint on public services.
Slow, steady growth in EU, but 'Brexit' looms
On the European Union's prospects, the WESP report estimates growth of two per cent for the next two years, with much stronger performances, potentially, from States who became members since 2004.
The pack is led by Poland, which saw its economy grow by five per cent in 2018.
The bloc's biggest economy, Germany, is set to see more moderate growth however, at 1.8 per cent, amid potential disruption to the domestic car industry from "new technologies, new competitors and significant legal and financial consequences from past sales practices related to the diesel technology".
France is also set to see lower-than-average growth (1.8 per cent), linked to its weaker export outlook, while the UK (1.4 per cent) is projected to pay for trade uncertainty linked to its plans to exit the EU, or Brexit, with "companies moving assets or diverting investment from the UK to the EU", WESP 2019 notes.
The 'Brexit' fallout may also be felt outside the EU, the UN report warns, with a possible "10-15 per cent decline in funding available to EU accession countries".
Commonwealth States, Central Europe slso see 'modest growth'
In most Commonwealth of Independent States (CIS), which includes Russia, most saw accelerating growth and slowing inflation last year, amid "supportive" commodity prices.
Despite this, overall growth is forecast to slow "modestly" this year to two per cent, and 2.5 per cent in 2020, WESP 2019 suggests, amid concerns that strong expansion in smaller economies may be unsustainable, while lower public spending is expected in others.
Focusing on Russia, the UN report notes that lifting the value-added tax (VAT) rate may encourage inflation and curb household spending, while ongoing sanctions could deter investment from abroad.
Other large commodity-exporting countries, such as Brazil and Nigeria, should see a "moderate pickup "in growth in 2019-2020, "albeit from a low base".
Noting robust growth in Central Asia's Tajikistan, thanks to increased aluminium and gold exports, WESP 2019 also suggests a much more positive future for the whole region, once China's Belt and Road initiative becomes operational.
Frequently hailed as a 21st century version of the ancient Silk Road trade route, the region "should benefit from … upgrades to countries' railway, road and energy infrastructure, improved connections with China and Europe, and better market access," the report explains.
Elsewhere, South-Eastern Europe saw faster growth in 2018 and its overall gross domestic product (GDP) is expected to expand by 3.7 per cent in 2019 and 2020.
Serbia, the region's largest economy, benefited from double-digit growth in investment amid strong performances in farming and construction, while Albania also saw "solid" economic performance, WESP 2019 noted, before cautioning that longer-term improvements risk being "constrained", unless there are improvements in industrial infrastructure and dependence on foreign financing.
The global public overwhelmingly favours multilateral cooperation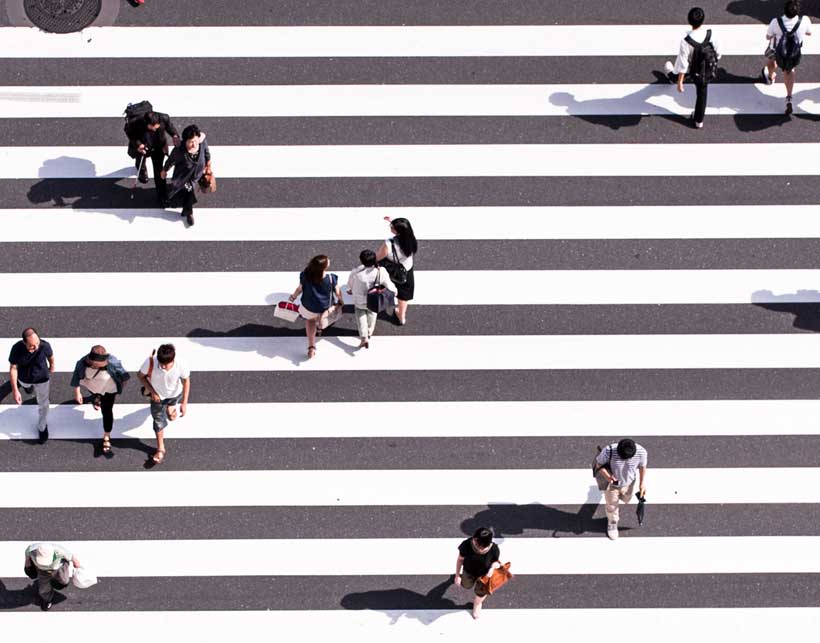 A global opinion poll published today by the World Economic Forum finds that a clear majority of people in all regions of the world say they believe cooperation between nations is either extremely or very important. It also finds that a large majority rejects the notion that national improvement is a zero-sum game, and that most people feel that immigrants are mostly good for their adopted country.
The research, covering a sample size of over 10,000 people from every region of the world, was commissioned ahead of next week's World Economic Forum Annual Meeting in Davos-Klosters, Switzerland. The findings can be viewed as an endorsement by the public of the key principles of the multilateral system. It also roundly debunks the negative notion of immigrants that has raced to the top of the news agenda across Europe, North America and elsewhere.
However, regional viewpoints differ. Asked how important it is that countries work together towards a common goal, a global average of 76% said they believe it is either extremely important or very important. These sentiments are felt most strongly in South Asia and sub-Saharan Africa, where 88% share the same view. At the other end of the scale, only 61% of Western Europeans and 70% of North Americans say they consider cooperation to be extremely or very important.
Asked whether their country has a responsibility to help other countries in the world, South Asians again registered the highest levels of concurrence, with 94% answering positively compared to a global average of 72%. Again, North Americans and Western Europeans were the least effusive, with only 61% and 63% respectively answering in the affirmative.
While a global majority of respondents – 57% – say they believe that immigrants are "mostly good" for their new country, only 40% of those living in Eastern Europe and Central Asia and 46% of respondents in Western Europe subscribe to the same opinion. Perhaps unsurprisingly given its history, North Americans trailed only South Asians in their approval of immigrants, with 66% saying they believe immigrants are mostly good.
The data, which came about as a result of a collaboration with Qualtrics, will be used in panel discussions and workshops at the Annual Meeting as a guide for participants as they explore how to build an architecture for global governance that is capable of fostering the international collaboration necessary to solve the world's most critical challenges.
One finding that will surely prove valuable to the discussions is the fact that, while most people still believe in the power of international cooperation, they share a much less positive view of their own country when it comes to social progress. This despondency at the lack of upward mobility is felt most acutely in Western Europe, where only 20% of respondents said they feel it is either extremely common or somewhat common for someone to be born poor and become rich through hard work. Respondents in the United States, where the ideal of the American Dream is deeply rooted in the national consciousness, were only a little more positive with 34% saying they believe the statement to be either extremely or very common.
"The combination of climate change, income inequality, technology and geopolitics pose an existential threat to humanity. What we see with this research is that, while the international community's capacity for concerted action appears constrained, the overwhelming desire of the global public is for leaders to find new ways to work together that will allow them to cooperate on these critical shared challenges we all face," said Klaus Schwab, Founder and Executive Chairman of the World Economic Forum.
"This is a bold reminder that listening is critical to leadership," said Bill McDermott, CEO of SAP. "If we just have the courage to ask, the people always know what problems need solving. I'm proud we will enter this annual meeting with such a compelling view of the human experience, unfiltered, from the people who are actually living it."
As well as providing insight into the global public's attitudes on opportunity and international relations, the survey also shines a light on other important matters of global importance in 2019. For example, on the subject of sustainability, 54% of respondents said they have either a "great deal" or "a lot" of trust in what climate scientists say. At the other end of the spectrum, the region in the world where most respondents have little or no trust in climate scientists is North America, with only 17% responding positively.
When it comes to the role of technology in society, the number of people that say they believe technology does more good than harm outnumber those who say they think it does more harm than good by a factor of nearly four to one. However, when asked whether they agree with the statement that technology companies are more interested in making the world a better place rather than simply making money, responses differed markedly between regions. The region of the world where respondents take the most positive view of technology is sub-Saharan Africa, where 66georg% of those surveyed agree that technology companies want to make the world a better place, followed by South Asia (64%) and East Asia and the Pacific (63%). This compares to only 39% of Western Europeans and 40% of North Americans and respondents from Eastern Europe and Central Asia.
Oil Market Report: A marathon, not a sprint
Last month, we asked if there was a floor under prices following the signing of a new Vienna Agreement that aims to re-balance the oil market. Following an initial burst of enthusiasm for the deal, scepticism set in, alongside worries about the global economic background. Prices fell by $10/bbl with Brent crude oil bottoming out on 24 December at just above $50/bbl. For the producers, this was unwelcome, but for consumers it provided a nice present for the holidays. In the US Gulf Coast, gasoline prices in early January averaged $1.89/gal versus the summer peak of $2.79/gal and in India, prices are about 14% below the early October peak. Recently, leading producers have restated their commitment to cut output and data show that words were transformed into actions. In December, OPEC production fell by almost 600 kb/d and Saudi Arabia has signalled that, for its part, further significant cutbacks will take place in January and beyond.
The Brent price has moved back above $60/bbl, so the answer to our question posed last month seems to be a qualified yes, at least for now. However, the journey to a balanced market will take time, and is more likely to be a marathon than a sprint. While Saudi Arabia is determined to protect its price aspirations by delivering substantial production cuts, there is less clarity with regard to its Russian partner. Data show that Russia increased crude oil production in December to a new record near 11.5 mb/d and it is unclear when it will cut and by how much. Other non-OPEC countries joining in the output deal saw higher output, including Mexico.
Elsewhere, there are signs that market re-balancing will be gradual. The trajectory of Iran's production and exports remains important. In December, total exports increased slightly to over 1.3 mb/d. With US waivers allowing Iran's major customers to buy higher volumes than was previously thought, more oil will remain in the market in the early part of 2019. Venezuela has seen the collapse of its oil industry slow during the second half of 2018 with production falling recently by about 10 kb/d each month rather than by the 40 kb/d we saw earlier in the year. The level of output in the world's biggest liquids producer, the United States, will once again be a major factor in 2019. We saw incredible and unexpected growth in total liquids production of 2.1 mb/d in 2018. For this year, we have left unchanged for now our forecast for growth of 1.3 mb/d. While the other two giants voluntarily cut output, the US, already the biggest liquids supplier, will reinforce its leadership as the world's number one crude producer. By the middle of the year, US crude output will probably be more than the capacity of either Saudi Arabia or Russia.
For oil demand, there is a mixed picture. Falling prices in 4Q18 helped consumers and there are signs that trade tensions might be easing. In many developing countries, lower international oil prices coincide with a weaker dollar as the likelihood of higher US interest rates fades for now. However, the mood music in the global economy is not very cheerful. Confidence is weakening in several major economies. In the short term, there is added uncertainty about oil demand due to the onset of the northern hemisphere winter season, with low temperatures seen in the past few days in many places. For now, we retain our view that demand growth in 2018 was 1.3 mb/d, and this year it will be slightly higher at 1.4 mb/d, mainly due to average prices being below year-ago levels.
In the meantime, refiners face a challenging year. Processing capacity will increase by 2.6 mb/d, the biggest growth for four decades, while margins are already pressured by low gasoline cracks due to oversupply and weak demand. The well-trailed changes to the International Maritime Organisation's marine fuel regulations due in 2020 are another big issue for some refiners as they seek to find outlets for unwanted high sulphur fuel oil. By the end of the year, all industry players, upstream and downstream, may feel as if they have run a marathon.