Empowering Women in Nigeria with Solar Energy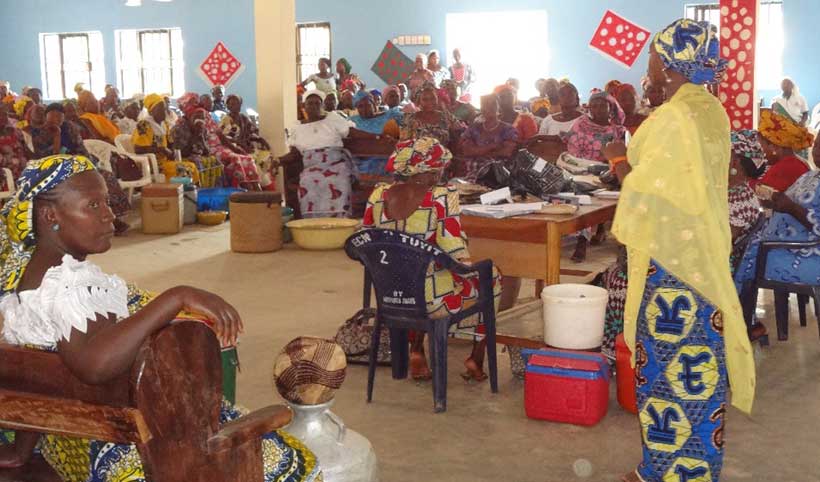 Around the world, women face the largest burden of not having access to modern energy.  More often than not, it is women who have to walk long distances to collect fuel wood, and it is they who spend their days ingesting harmful air pollution from kerosene and wood fires as they cook, care and provide for their families.
Energy access is, therefore, a powerful lever for the economic and social empowerment of women and, when that energy comes from renewable sources, the socioeconomic and health benefits are amplified even more.
In northern Nigeria, thanks to the ingenuity, dedication, and hard work of a local entrepreneur, Habiba Ali, a new solar energy initiative is not only providing her community with a sustainable and affordable source of energy, but is also empowering other women through access to income-generation activates.
Like many other women in rural Nigeria, Habiba worked in a roadside food stall at night, helping her mother prepare and sell food to passersby.  These stalls relied on kerosene lamps for lighting which, according to the World Bank, carries health risks equivalent to smoking two packs of cigarettes a day.
Habiba was given the opportunity to attend renewable energy workshops and technical trainings under the Promoting a Sustainable Solar PV Market in ECOWAS (ProSPER) Programme, an initiative of IRENA and the ECOWAS Centre for Renewable Energy and Energy Efficiency (ECREEE) that aims to help renewable energy entrepreneurs successfully bring their ideas to life, where she was inspired to pilot the introduction of solar lighting for a number of other food stall operators.
"The empowerment of energy consumers is one of the fundamental principles of the renewable energy transformation. Decentralized technology is now proving to offer economic opportunity and social benefits," said Gurbuz Gonul, Senior Programme Officer in IRENA's Regions work.
This experience proved pivotal, inspiring her to launch Sosai Renewable Energies and offer her family and her community affordable and reliable energy access, without the health risks.  Before long, Habiba was taking on larger projects, even helping the Baawa and Kadabo regions implement 10-kilowatt (kw) solar micro-grids, providing electricity to over 800 individuals through a pay-as-you-go model.
Providing energy access to the low-income families in Habiba's community was part of her learning process, and caused her to adjust her pricing model and business approach to the needs of low-income families in her community.  As Habiba put it:
"There is huge energy poverty in our country and over 89 per cent of this poverty lies in rural areas. There is a need to bring innovation in renewable energy and sustainability to bridge the poverty gap.  I believe innovation is only as good as the impact that it makes."
This sentiment echoes IRENA's research, which shows that off-grid renewables offer a cost-effective, environmentally sustainable way to accelerate the pace of electrification. Expanding the range of appliances powered by off-grid renewables can also encourage income generating activities in rural areas.
Through Sosai, Habiba also created Women of the North for Excellence (the MASI), an initiative where women can become entrepreneurs through leadership in commission-based projects.
One project involves renting out solar dryers for drying peppers and other crops, thereby increasing their shelf life. Nigeria accounts for about 50 per cent of Africa's pepper production and in rural northern Nigeria as much as 40 per cent of a family's income can come from harvesting peppers.
"Women play a major role in agriculture, and the introduction of solar powered technology will go a long way to improving their economic and social status," said Habiba.
The MASI women rent a solar dryer from Sosai and use the crop drying fees to pay for its rent, while earning 10 per cent commission from their sales. These small renewables energy ventures have given women ownership, independence and the ability to provide sustainable energy to their community. According to an evaluation of the project, the income of the MASI women has risen by as much as 30 per cent.
"Because of the solar dryer I am now more relevant in my community.  People seek me out to dry their produce and I have benefited financially," said Karime Yahaya, a woman working with the MASI.
"I've been making a profit from this business, and I also introduced this project to other women, so that they can benefit from it, too," said Sunara Padida, one of the MASI's entrepreneurs.
Thanks to Habiba, more women northern Nigeria have access to an affordable and sustainable source of energy that carries with it a range of socio-economic benefits, and also to income-generating activities.  She is continuing to scale-up her renewable projects and other endeavors, such as a project to improve cook stoves in rural communities and installing a computer room in a school in Kaduna State.
Source: IRENA
Potential of Pakistan's Power Sector
A few years ago, several hours of load-shedding in Pakistan was very common, even in Islamabad, the capital of Pakistan was without electricity for 6 hours on daily basis. Thanks to CPEC, thanks to China, who has completed several power projects and the people of Pakistan are relieved a lot. Now there is still load-shedding but only for couple of hours. The country was able to produce 16000 MW of electricity in the 7 decades almost. And most of the mega projects were completed in 1960s or 1970. Last 4 decades the nation was unable to add any significant amount of power into national grid.
China helped Pakistan to over-come its power shortage and just within few years, under CPEC, the country was able to add 11000 MW of power into National Grid. There are several power projects under execution or in the pipe line. It is believed, that next couple of years and we may get rid of load-shedding absolutely. However, it is also expected that due to planned industrialization, the demand may also increase tremendously. We still need to focus on the power generation, transmission and distribution. As the transmission is rather old and line losses are rather high. There is a need to up-grade our transmission system on urgent basis. The major issue is still the distribution, which resulted in theft of electricity. Line losses and theft made electricity rather expensive as it has to be recovered from consumers.
However, Pakistan possess potential of 65000 MW hydropower generation. Some of the sits are natural dams and suits for electricity production easily. Building big dams or mega dams, require a lot of investment as well as technical expertise too. But, small dams are easily constructed by our private sector. The requirement of investment is within the reach of our private sector and the technology required is also available within the country.
Dams also store water which will be additional value for Pakistan. As Pakistan is a country which faces water related disaster twice a year. During the rainy season, heavy rains causes flood every year and damages our crops, cattle's, villages and loss of human live. Floods cause spread of seasonal diseases and epidemics also cause a big loss to nation. Just after a few month, Pakistan faces drought season too. During the drought season, water shortage cause big damage to human life and animals' and husbandry. Crops suffered heavy losses due to shortage of water.
If appropriate dams are built, it may generate power to meet the national requirements as well it stores water during rainy season to avoid floods and utilize water during the drought season. We can overcome some of our serious problems by indigenous technology and domestic resources, without going to International donors.
Usually building big dams requires a long time 10-15 years, but our political system is based on 5 years tenure term. Most of political parties do not initiate any project, which cannot be completed within their tenure and they get benefits of completed projects during the election. As a practice, most of political parties never takes any initiatives, which may goes to credit of next government. But recently, Pakistani voters have become matured and they understands the worth of long term projects and may vote for those who are visionary leaders and sincere with Pakistan, and take long tern initiatives for the best interest of the nation. Our political parties may also up-date their strategies accordingly.
Not only hydropower, even Pakistan is rich with coal. Only Thar coal can meet the nation's energy requirement for next 500 years. Coal technologies are on its path of rapid development. There exists technologies to convert coal into natural gas, or diesel. Coal can also help the whole downstream hydrocarbon industry too. Clean coal technologies are already applied in the field. Pakistan can be major beneficiary of its coal reserves.
God has blessed Pakistan with unlimited solar energy. There are areas in Pakistan, where the Sun shine duration is above 300 days in a year, and upto 18 hours of Sun shine on daily basis. This unique potential may be exploited for green and clean energy. Wind is also one of our strength.
What do we need? An enabling policy from Government of Pakistan. The policy may be focused to attract local entrepreneurs based on incentives. Sustainable and long term incentives, and protection may be the priority of Government. Our private sector possess the potential of rapid growth. It may include International market too. But the indigenous know-how and domestic investment may be given priority.
If PTI government can deliver something like this, their next elections are guaranteed to win.  As per my perception, Imran Khan, the prime minister of Pakistan has vision, has will and sincere with the nation, based on our understanding, we expect he will take serious notice of things and include power sector in its priority too.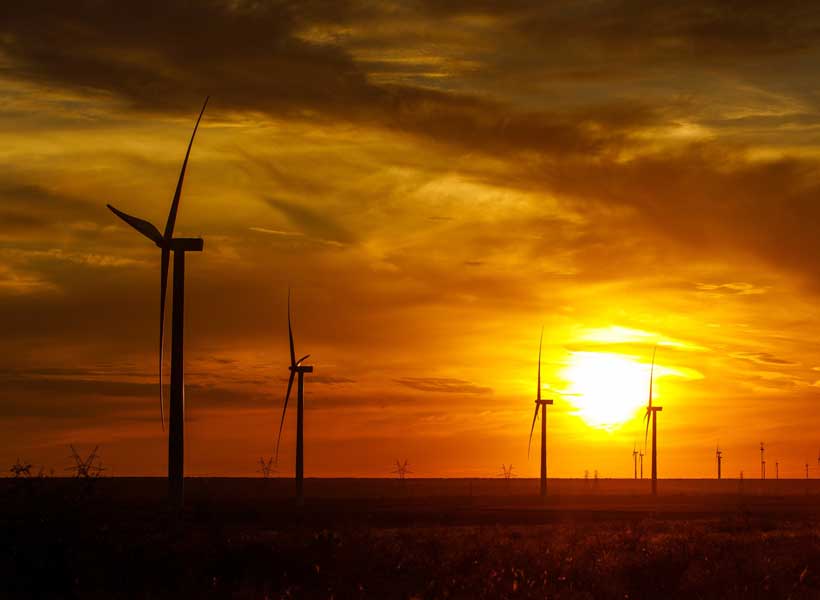 In the classic Back to the Future movies, the future was powered by a decentralized clean-energy system. Houses and flying cars ran on fuel cells fuelled by residential garbage. The technology itself isn't particularly far-fetched – not the flying car bit, but the process to power a fuel cell from hydrogen produced by methane from garbage is relatively straightforward for today's biogas plants.
But time travel aside, what the 1980s vision of the future missed are the actual technologies that emerged started to reshape our energy system in the last three decades since the movies came out – namely wind, solar and battery electric cars. While the present of the energy system is strikingly similar to the 1980s with a practically unchanged domination of fossil fuels, the expectations of what will follow shifted. This is a very different future and one that creates a delicate challenge for the electricity sector.
Transport is a huge and growing energy consuming sector. It represents 28% of total final energy consumption, and is responsible for almost 60% of global oil demand. Electricity is used in transport, though today mostly in electric railways compared to which electric cars are still minor.
If garbage, or, in a more scalable fashion, biomass or hydrogen produced from natural gas, were to provide a clean-energy alternative for transport, the transport sector could move away from oil without integrating more deeply into the electricity sector. There would be no need to deploy new infrastructure to support electric car charging, no concerns about charging times and impacts on power flows, it would be business as usual for electricity.
In addition, garbage is easy to store, and fuel cells can regulate their production in a flexible fashion. In technical terms this creates decentralised dispatchable clean-energy production – meaning it can collect power into a central system, much like the current system. Such a technology would enable the continuation of a hundred-year paradigm of regarding electricity demand fluctuations as a given and managing the system from the supply side.
But, this market is tiny. Only a few thousand residential fuel cells are sold in Japan each year, nothing compared to the millions of solar panels sold around the world. To be sure, solar production varies with the weather and it is often not well correlated with demand. A solar rooftop with a battery in the garage seems like a perfect distributed dispatchable solution and generates increasing attention. However, more than 99% of the solar panels are deployed without batteries – their variability is handled at the system level rather than at a project level. In fact the optimal location is of batteries is often not next to the solar panel but in specific network nodes where their operation can relieve bottlenecks.
Solar and its twin brother, wind experienced a radical technological progress, cost declines and are rolled out at an impressive scale. While the energy system will continue to rely on a diversified set of fuels and technologies, the rapid growth of wind and solar will have to play a key role in tacking  disruptive climate change. Nevertheless, both of them generate electricity which accounts for only 20% of energy consumption today.  The full potential of wind and solar will be realised only if a much higher proportion of energy is consumed by electrifying other sectors, including transport. Such electrification not only reduces direct fossil fuel use in vehicles or buildings, but if done smartly it unlocks need new flexibility sources that wind and solar will need for really large-scale growth.
The transport technology that generates the most excitement is electric cars. Although personal cars represent only a minority of the oil use of the transport sector, electric cars capture public imagination in a fashion that is disproportional to their energy footprint. As a result, they tend to dominate discussions on the future of energy even though ships, aircraft or heavy trucks are most likely to continue to use oil for a considerable time. Linking electric cars to wind and solar creates major opportunities but also challenges. Cars and wind and solar production will need to interact through an interconnected system. An EV can't be self-sufficient when coupled with a residential rooftop solar panel since solar production is low in the winter precisely when the car has a higher electricity need. In temperate climates, nearly all solar households remain connected to the grid with a changed utilisation pattern and wind is evolving towards a quintessential utility scale big business where technological progress makes wind turbines bigger and bigger rather than small and decentralised.
While early adopter electric cars used in suburban commuting can take advantage of the existing network and charge in the garage of the owner for mass adoption and long distance travel a new infrastructure development will be needed. High capacity chargers will require network reinforcements as well as a careful coordination of when the cars charge. Due to the energy density of hydrocarbons, it is not possible to copy the gasoline lifestyle to the electricity age. Plugging in and quickly filling the car at sunset will be part of the problem, responding to changes in wind with smart charging will be part of the solution.
A dominant role of electricity is not a new dream. The 19th-century science fiction novels of Jules Verne are full of electric cars, battery powered submarines and even electric helicopters. This electric future was delayed by the century of oil, but it is now arriving. Its features are becoming increasingly clear: A new electricity network that is more robust and more flexible at the same time. A new market design that is able to orient and optimise millions of producers, consumers and prosumers giving value to time and location. A new transport system where parking vehicles are not idle but act as active system assets.
Because of its security implications and importance to modern society, electricity will remain a heavily regulated industry where government policy plays a crucial role in guiding the transformation. This complex interplay of technology, investment, policy and regulation shaping the growing role of electricity will be depicted in the upcoming World Energy Outlook focus. In special effects, it might not be up to Hollywood's standards, but it will be as exciting and innovative.
Israel's Gas Ambitions are Valid but Challenges Remain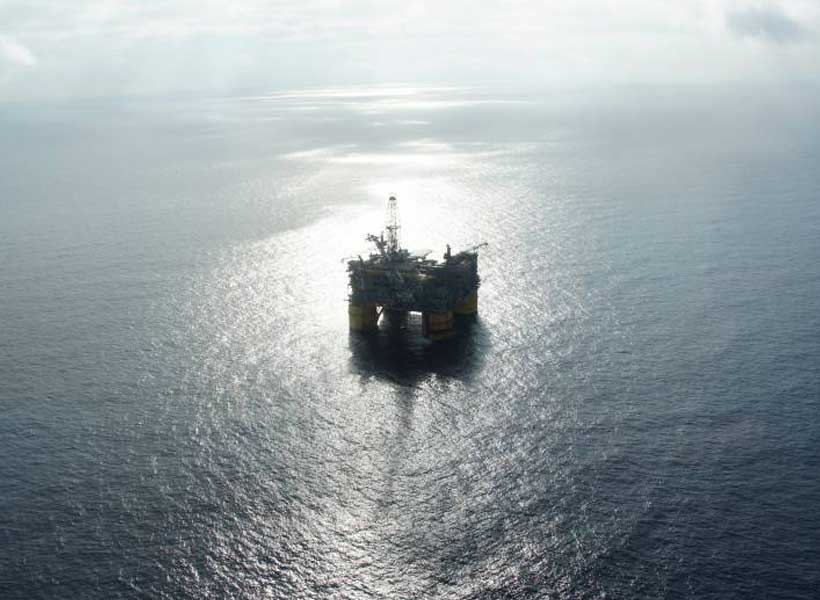 The discovery of Israel's natural gas resources promise important benefits of energy security and economic gains. Israel is a leading country because preparations to extract gas are already at advanced stages despite that its gas fields' development has proved to be a lengthy process.
Delays are attributed to the fact that the fields' development is capital intensive and entails risks that unsettle investors. A major risk is the lack of energy transportation infrastructure in Israel. Leviathan field partners namely Noble Energy, Avner Oil Exploration, Ratio Oil Exploration and Delek Drilling are likely to develop infrastructure used exclusively by Leviathan, blocking out competitors and endangering prospects for future gas discoveries in Israel. In particular, the likelihood that competitors will have to finance their own transportation infrastructure, raises the costs of developing smaller fields at prohibitive levels. Concurrently, the Israeli Leviathan field's development, the largest exploration success since December 2010,is capital intensive given that it requires significant investment that will be carried out in two stages: the first stage foresees four development wells with an annual capacity production of 12 billion cubic meters (bcm) of gas, and, the second, four additional wells that would increase production capacity by another 9 bcm.
In regional terms, Israel's efficiency as a gas exporter is significant. This is evidenced by the signing in early 2018 of two agreements valued $15 billion between Leviathan and Tamar fields' consortium and Egyptian company Dolphinus Holdings for the provision of 64 bcm of gas over a ten-year period. The agreement are expected to produce three benefits. First, Egypt is a viable export market for Israeli gas and will thus generate interest from foreign energy companies to bid for licenses in future Israeli international auction rounds. Second, the Israeli government would benefit financially from royalties on sales and taxes on profits. Third, Leviathan partners will secure funding for the field's development.
Reservations however subsist when it comes to the transportation of Israeli gas to Egypt via the existing pipeline infrastructure in Sinai as terrorist attacks on the pipeline could halt exports from Israel as it happened in 2012. The prospect of terrorism raises the cost of the Israeli fields' development because of the increased risk premium. It is in this spirit that the construction of a subsea gas pipeline that connects Israel to Egypt could present a safer option. In any case, transportation of Israeli gas to Egypt is not only a milestone in regional gas cooperation, but also supports authentic Israel-Egypt normalization.
Israeli government interference in the form of heavy regulation and bureaucracy is a self-inflicted wound that prevents foreign energy companies from participating in bidding processes. Despite the approval of a revised framework for gas regulation by the Israeli government,  the first Israeli bidding process received limited attention taking into account that only a Greek energy company and a consortium of Indian companies participated. Notably, the main outlines of the revised gas regulatory framework included the mandatory sale by Delek Group Ltd, Avner Oil & Gas LP and Delek Drilling LP of all their rights in the Israeli Tanin and Karish fields that are currently owned by Greek Eneregan Oil & Gas Company; and, a stability clause which foresees that the Israeli government guarantees regulatory stability for ten years.
On a parallel level, overlapping maritime claims between Israel and Lebanon over a 854-square kilometer maritime boundary carry the risk of escalation. The January 2018 signing of Lebanon's first exploration and production agreement (EPA) with a consortium of companies led by French Total as operator, and Italian Eni and Russian Novatek as partners signals competition that could evolve into confrontation over energy resources. Undoubtedly, in the absence of mutual diplomatic recognition between Lebanon and Israel, no trans-boundary natural resource sharing initiative can be taken. The consortium's announcement that no operation within 25 km of the disputed area will happen leaves room for a third party mediation to minimize the risk of armed conflict and to work on reciprocal acceptance of the 2012 American proposal so that consensual and authorized economic activity becomes feasible. Noteworthy, the 2012 American proposal involved division of the disputed area granting Lebanon a larger share with the aim to serve as basis of bilateral discussions and be deposited with the UN.
To fulfill its energy potential, Israel should speedy proceed with the supply of gas pumped directly from the Leviathan and Tamar fields to LNG plants in Egypt as this will benefit both Egypt's natural gas industry and development of Israeli fields.  Israel should also invest in security of its energy supply to refute the notion of insecurity that prevents foreign energy companies from investing in the country's gas fields. Equally important, risks that concern investors like export sustainability should be addressed by guaranteeing a certain amount of financial recovery though the existing compensation mechanism. A transparent and predictable Israeli regulatory environment for foreign investors and access to external sources of project finance and loan guarantees and production commitments in Israel are important for the development of export oriented gas resources.
Unquestionably, decisive steps have to be taken by Israel so that a new horizon is revealed; the horizon of indigenous energy development.