Cambodia-China Business and Investment Forum 2018 held in Phnom Penh
The Cambodia-China Business and Investment Forum brought together leading Chinese and Cambodian business executives and key government officials to discuss business partnerships in various sectors.
Held on the premises of the Council for the Development of Cambodia (CDC) in Phnom Penh, the Forum was jointly organized by the CDC and the United Nations Industrial Development Organization (UNIDO), with the sponsorship of the Green Industry Platform China Chapter Office, the China Chamber of International Commerce, and the China Council for the Promotion of International Trade.
The Forum concluded the exploratory mission of a high-level Chinese business delegation to Cambodia, which took place from 4 -7 March 2018, and involved meetings with senior national representatives from the CDC, the Ministry of Industry and Handicraft, the Ministry of Health, and the Ministry of Public Work and Transport to discuss areas of potential collaboration.
In his opening remarks, Sok Narin, UNIDO Country Representative, presented the Forum as one of many activities that the Organization will implement within the framework of the Programme for Country Partnership (PCP) between the Royal Government of Cambodia and UNIDO. Narin reiterated the importance of attracting investment and expertise from partner countries, including for sustainable tourism, agro-industry value chains, industrial diversification and Special Economic Zone development. Narin's statement was echoed by ZHAO Liang, Project Director of the Green Industry Platform China Chapter Office.
"The forum aims to create consensus between Chinese and Cambodian leaders, and to promote trade and investment cooperation between the two countries, as well as in the Lancang-Mekong sub-region. The business delegation will lead to investments by the participating companies," added CHENG Qingtao, Vice Chairman of the China Chamber of International Commerce.
Speaking on behalf of the CDC, Nut Unvoanra, Deputy Secretary General of the Cambodian Investment Board (CIB), expressed his appreciation for UNIDO's support, adding, "As the government's investment promotion agency, we are committed to supporting investors and continuing to improve a enabling environment for business."
World Bank and EU to Help Iraq Strengthen Public Financial Management Oversight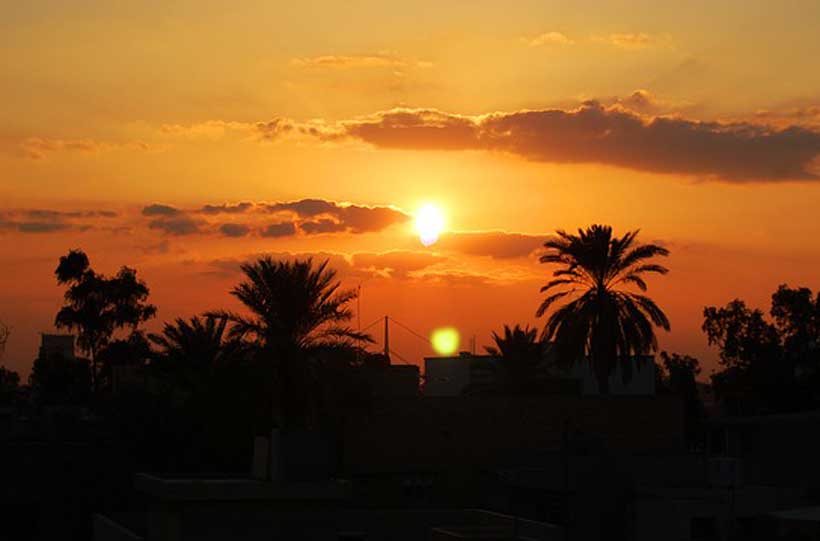 The Government of Iraq, the World Bank Group, and the European Union signed today a grant agreement aimed at strengthening the Government of Iraq's institutions and mechanisms of fiscal accountability and oversight at federal and sub-national levels.
The project titled "Strengthening Public Financial Management (PFM) Oversight and Accountability Institutions" will benefit from jointly implemented US$12.5 million and is part of a technical assistance grant program signed back in September 2018 with the European Union to strengthen public financial management (PFM) oversight and increase the efficiency of public service delivery.
The program aims at improving PFM systems by strengthening payroll management through an IT platform. It will support transparency and accountability in the oil sector through the Extractive Industry Transparency Initiative. It will foster the anti-corruption agency which can help retrieve stolen assets and the auditor general as well as support the reform of State-Owned Enterprises. Other features will be strengthening procurement systems through e-procurement and supporting integrity in reconstruction programs. The project will also assist in further tackling revenue mobilization and fiscal federalism and can be revisited in one year to align further with government priorities.
This project compliments the ongoing World Bank-financed project titled "Modernization of Public Financial Management Systems" of US$41.5 million, which aims to improve financial information management and transparency, cash management, public investment management and public procurement modernization at selected federal and governorate agencies.
"Now, more than ever, the importance of a strong public financial management system is critical", said Ramzi Afif Neman, Head of World Bank Iraq Office. "The World Bank is committed to helping equip the Government of Iraq with mechanisms of fiscal accountability that are essential for sustainable reform, creation of a positive economic impact, and the restoration of public trust in the country's financial institutions."
"The efficient management of public finances and the delivery of services is critical in the achievement of public policy objectives, as well as for restoring the trust and social contract between Iraqi citizens and the country's institutions", said Martin Huth, European Union Ambassador to Iraq.
The project will support economic governance reforms at the federal level and in the Kurdistan region through technical assistance to many fiscal agencies, under the guidance of the Federal Ministry of Finance and the Prime Minister's office. The project is in line with the economic reform "White Paper" recently published by the Government of Iraq which supports the overall World Bank Group's development objectives and portfolio in Iraq. The project is also in line with the SDGs and European Union's development objectives.
APEC BEST Award Announced Top Female Entrepreneurs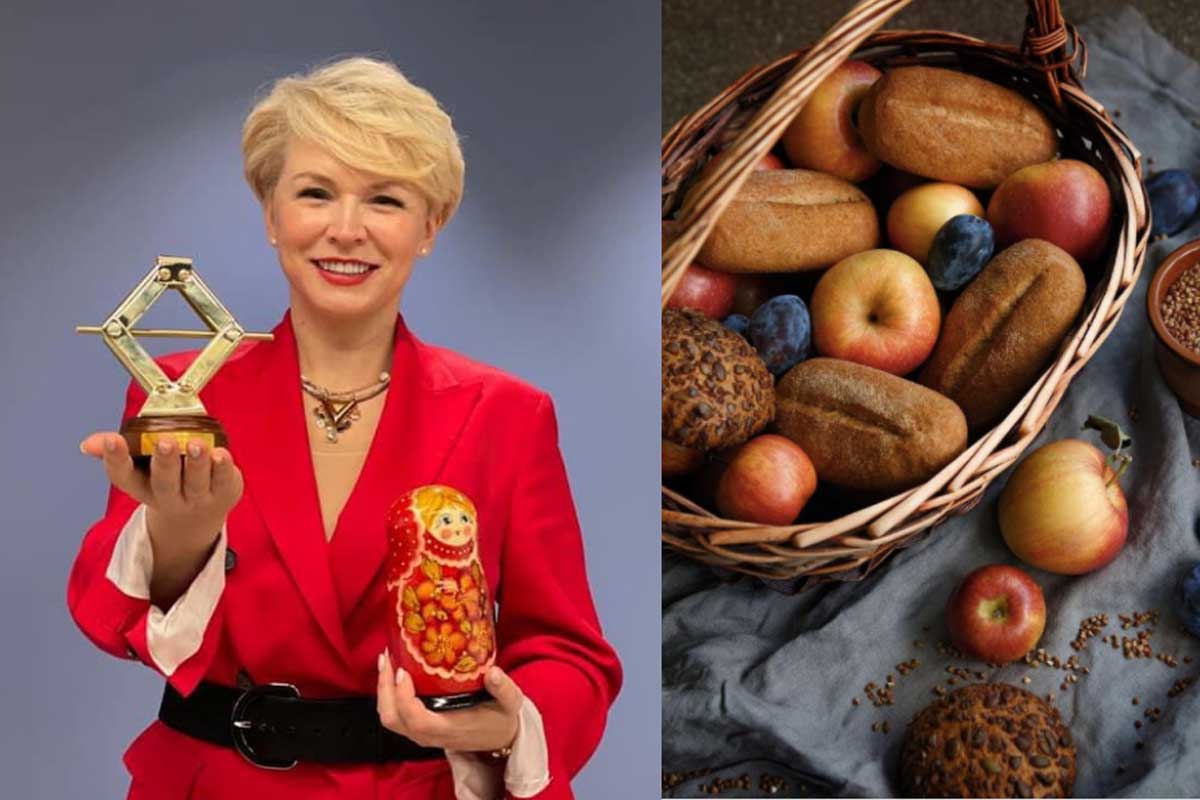 The annual APEC Business Efficiency and Success Target Award, known as the APEC BEST Award, announced its 2020 winners, from a diverse group of effective entrepreneurs, innovators and managers around the APEC region.
Producer of gluten-free, healthy food products, Svetlana Shmakova, from Russia, won the top prize of APEC BEST Award with her company, Foodcode.
"The idea of Foodcode is not only about business, but also about protecting family and ensuring that we put health and well-being of people first, through quality, healthy and sustainably produce products," Shmakova explained.
"The contest provided us with a unique opportunity to learn more about other business models, connect with fellow entrepreneurs and managers, explore new partnerships and expand our markets," she added.
Meanwhile, Cherrie De Erit Atilano from the Philippines, founder and chief executive officer of sustainable food system and inclusive agribusiness of her company, AGREA, won the category of Best Top Manager in the post-pandemic economy.
"Inclusive and sustainable agriculture plays an even more critical role in the post-pandemic world," Atilano said. "This award is a testament to the resiliency and compassion of women in the agricultural supply chain alongside men who persevered in bringing food to the table of both producers and consumers."
"Women should play a significant role in our concerted efforts to recover and rebuild better as a region," said Carolina Cuevas, Chair of the APEC Policy Partnership on Women and the Economy. "The innovation, creativity and resiliency shown by our women entrepreneurs and managers involved in the APEC BEST Award are the embodiment of this spirit."
The contest is an initiative of Russia with China, Japan, Malaysia and Mexico as co-sponsors of this year's contest. This year's contest featured 20 nominees from 11 APEC economies, competing under the theme of "Women Business Leadership in Post-Pandemic Recovery."
"All of us live in extremely challenging times now with the lingering negative impact of the economic and health crisis brought about by the COVID-19 pandemic," said Natalia Strigunova of Russia's Ministry of Economic Development. "We believe that women's entrepreneurship should be a strong driver for post-pandemic recovery."
Besides the 2020 APEC BEST Award grand prize and the award in the Best Top Managers category, the contest also awarded six winners in the following categories:
Best Growth Potential: Lu Yunjuan, Beijing Snowlotus Biotechnology from China
International Attractiveness: Winnie Chan Wei Wei, Bynd Artisan from Singapore
Best Business Sustainability in Tackling the Pandemic: Norzilawaty Binti Mohd Isa, Lykke Familie Enterprise from Malaysia
Fourth Industrial Revolution Project: Hanna Kim, Grip Corporation from Korea
Best Family Business Support: Daniela Carolina Schneider Alvear, Celifamily Gluten Free from Chile
Best Social Impact: Carys Mihardja, Carys Cares from Indonesia
"The goal of the APEC BEST Award is not only to promote women's leadership and best practices amidst the COVID-19 pandemic, but also to provide support to female entrepreneurs, replicate the best business models and expand their networks beyond their home economies to encourage more women to establish their own businesses," added Irina Saltykova, who leads the APEC BEST Award project.
M&A valuations boom in the second half of 2020, despite COVID-19 impacts on the economy
M&A valuations are soaring, with rich valuations and intense competition for many digital or technology-based assets driving global deals activity, according to PwC's latest Global M&A Industry Trends analysis.
Covering the last six months of 2020, the analysis examines global deals activity and incorporates insights from PwC's deals industry specialists to identify the key trends driving M&A activity, and anticipated investment hotspots in 2021.
In spite of the uncertainty created by COVID-19, the second half of 2020 saw a surge in M&A activity.
"COVID-19 gave companies a rare glimpse into their future, and many did not like what they saw. An acceleration of digitalisation and transformation of their businesses instantly became a top priority, with M&A the fastest way to make that happen — creating a highly competitive landscape for the right deals," says Brian Levy, PwC's Global Deals Industries Leader, Partner, PwC US.
Key insights from the second half of 2020 deals activity include:
Dealmaking jumped in the second half of the year with total global deal volumes and values increasing by 18% and 94%, respectively compared to the first half of the year. In addition, both deal volumes and deal values were up compared to the last six months of 2019.
The higher deal values in the second half of 2020 were partly due to an increase in megadeals ($5 billion+). Overall, 56 megadeals were announced in the second half of 2020, compared to 27 in the first half of the year.
The technology and telecom sub-sectors saw the highest growth in deal volumes and values in the second half of 2020, with technology deal volumes up 34% and values up 118%. Telecom deal volumes were up 15% and values significantly up by almost 300% due to three telecom megadeals.
On a regional basis, deal volumes increased by 20% in the Americas, 17% in EMEA and 17% in Asia Pacific between the first and second half of 2020. The Americas saw the biggest growth in deal values of over 200%, primarily due to some significant megadeals in the second half of the year.
COVID-19 accelerates deals activity for digital and technology assets in a highly competitive market
In demand assets have commanded high valuations and fierce competition, driven by macroeconomic factors. These include low interest rates, a desire to acquire innovative, digital or technology-enabled businesses and an abundance of available capital from both corporate (over $7.6 trillion in cash and marketable securities) and private equity buyers ($1.7 trillion).
By comparison, assets in sectors that have been hardest hit by the pandemic like industrial manufacturing or those being shaped by factors such as the transformation to net zero carbon emissions are creating structural changes that companies will need to address. Where the future viability of their business models are challenged, companies may look to distressed M&A opportunities or restructuring to preserve value.
Deal makers widen assessment of value creation to non-traditional sources
Non-traditional sources of value creation such as the impact of environmental, social and governance factors (ESG) are increasingly being considered by deal makers and factored into strategic decision-making and due diligence, as they focus on protecting and maximising returns from high valuations and fierce demand.
"With so much capital out there, good businesses are commanding high multiples and achieving them. If this continues – and I believe it will – then the need to double down on value creation is now more relevant than ever for successful M&A," says Malcolm Lloyd, Global Deals Leader, Partner, PwC Spain.
The impact of a hot IPO market on M&A
The last six months saw the prevalence of the use of special-purpose acquisition companies (SPACs) to pool investor capital for acquisition opportunities in a highly active IPO market. In 2020, SPACs raised about $70 billion in capital and accounted for more than half of all US IPOs. Private equity firms have been key players in the recent SPAC boom, finding them a useful alternative source of capital. More SPAC activity is expected in 2021, especially involving assets such as electric vehicle charging infrastructure, power storage, and healthcare technology.