UN launches Environmental Rights Initiative
Taking a stand against ongoing threats, harassment and murder of environmental defenders, the United Nations on Tuesday launched an initiative enlisting business communities to champion a clean and healthy environment.
"Those who struggle to protect planet and people should be celebrated as heroes , but the sad fact is that many are paying a heavy price with their safety and sometimes their lives," Erik Solheim, Executive Director of the UN Environment Programme (UNEP) said Tuesday, launching the UN Environmental Rights Initiative in Geneva.
"It's our duty to stand on the side of those who are on the right side of history. It means standing for the most fundamental and universal of human rights," he added.
By helping people to understand how to defend their rights, and by assisting governments to safeguard environmental rights, UNEP maintains that the initiative will bring environmental protection nearer to the people.
Although, since the 1970s, environmental rights have grown more rapidly than any other human right and are enshrined in over 100 constitutions, in January the international non-governmental organization (NGO) Global Witness documented that almost four environmental defenders are being killed weekly – with the true total likely far higher.
Many more are harassed, intimidated and forced from their lands. Moreover, around 40-50 per cent of the 197 environmental defenders killed in 2017 came from indigenous and local communities.
"Violations of environmental rights have a profound impact on a wide variety of human rights, including the rights to life, self-determination, food, water, health, sanitation, housing, cultural, civil and political rights," UN High Commissioner for Human Rights Zeid Ra'ad Al Hussein said, recounting recent visits to Papua New Guinea and Fiji where he was made keenly aware of the impact of extractive industries and climate change on individual rights.
"It is crucial that those most affected are able to meaningfully participate in decisions relating to land and the environment," he stressed.
Two disturbing counter-trends are underway. The first is the escalating intimidation and murder of environmental defenders, and the second is some countries' attempts to limit NGO activities.
"States have a responsibility to prevent and punish rights abuses committed by private corporations within their territory, and businesses have an obligation to avoid infringing on the human rights of others," Mr. Zeid continued. "I hope this new Initiative will be able to encourage States and businesses to comply with these obligations."
Leo Heileman, UNEP director for the office in Latin America and the Caribbean called it "an opportunity to give environmental rights the same legal standing as human rights at the global level."
Among other things, the initiative will help governments strengthen institutional capacities to develop and implement policy and legal frameworks protecting environmental rights, and assist businesses to better understand their environmental rights obligations and provide guidance on how to advance beyond a compliance culture.
"I am proposing to the UN Human Rights Council that the UN should join countries in recognizing a global right to a healthy environment," said John Knox Special Rapporteur on Human Rights and the Environment . "The time has come to recognize this formal interdependence of human rights and the environment, not only at national level but at the UN level too."
35 years of Cultural Routes: Safeguarding European Values, Heritage, and Dialogue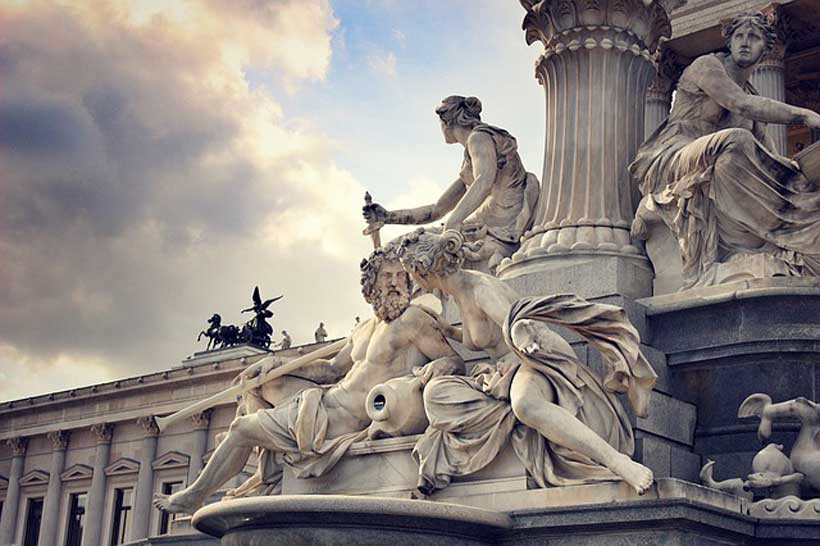 A Europe rich in history, heritage, dialogue and values: the Council of Europe Cultural Routes' programme celebrates its 35th anniversary, on the occasion of the 11th Advisory Forum in Minoa Palace Hotel, Chania, Crete (Greece) on 5-7 October, with a special event to highlight the relevance of Cultural Routes for the promotion of cultural diversity, intercultural dialogue and sustainable tourism.
The Forum is organised by the Enlarged Partial Agreement on Cultural Routes of the Council of Europe and the European Institute of Cultural Routes, in co-operation with the Hellenic Ministry of Culture and Sports, the Hellenic Ministry of Tourism, the Greek National Tourism Organization, the Region of Crete, the Municipality of Chania, the Chamber of Industry and Commerce of Chania, and the Historic Cafes Route. The 2022 edition will be the opportunity to underline the growing relevance of the Cultural Routes methodology and practices in promoting Europe's shared cultural heritage while fostering viable local development.
Deputy Secretary General Bjørn Berge will participate in the high-level dialogue, together with Minister of Culture and Sports of Greece Lina Mendoni, Minister of Tourism of Greece Vassilis Kikilias, Parliamentary Assembly (PACE) Vice-President and Chairperson of the Greek Delegation Dora Bakoyannis and Chair of the Statutory Committee of Cultural Routes Ambassador Patrick Engelberg (Luxembourg).
Over three days of workshops and interactive debates, three main general sessions will be explored:
Promoting European Values and Intercultural Dialogue;
Safeguarding Heritage in Times of Crisis;
Fostering Creative Industries, Cultural Tourism, Innovative Technologies for Sustainable Communities.
The Forum will discuss trends and challenges in relation to Cultural Routes, providing a platform for sharing experiences, reviewing progress, analysing professional practices, launching new initiatives and developing partnerships across Europe and beyond. Participants range from managers among the 48 cultural routes to representatives of national ministries, International Organisations, academics, experts and tourism professionals.
Little progress combating systemic racism against people of African descent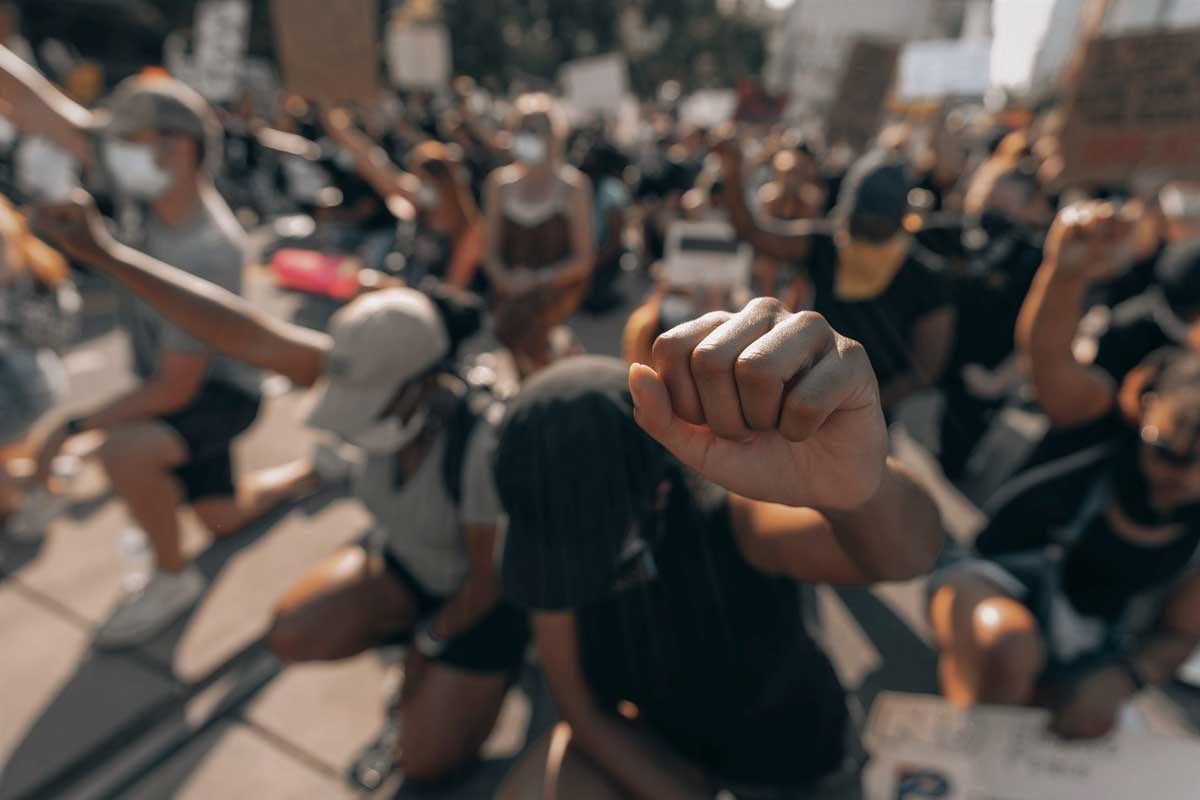 More than two years since the murder of George Floyd by a police officer in the United States sparked the global Black Lives Matter movement, there's been only "piecemeal progress" in addressing systemic racism, the UN human rights office (OHCHR) said on Friday, in a new report.While more people have been made aware of systemic racism and concrete steps have been taken in some countries, the Acting High Commissioner for Human Rights called on States to demonstrate greater political will to accelerate action.
"There have been some initiatives in different countries to address racism, but for the most part they are piecemeal. They fall short of the comprehensive evidence-based approaches needed to dismantle the entrenched structural, institutional and societal racism that has existed for centuries, and continues to inflict deep harm today," said Nada Al-Nashif, who will present the report to the UN Human Rights Council on Monday.
Triggering change
The report describes international, national and local initiatives that have been taken, towards ending the scourge of racism.
These include an Executive Order from the White House on advancing effective, accountable policing and criminal justice practices in federal law enforcement agencies; an Anti-Racism Data Act in British Columbia, Canada; measures to evaluate ethnic profiling by police in Sweden; and census data collection to self-identify people of African descent in Argentina.
The European Commission has issued guidance on collecting and using data based on racial or ethnic origin; formal apologies issued, memorialization, revisiting public spaces, and research, to assess links to enslavement and colonialism in several countries.
'Barometer for success'
The report notes that poor outcomes continue for people of African descent in many countries, notably in accessing health and adequate food, education, social protection, and justice – while poverty, enforced disappearance and violence continues.
It highlights "continuing…allegations of discriminatory treatment, unlawful deportations, excessive use of force, and deaths of African migrants and migrants of African descent by law enforcement officials"
"The barometer for success must be positive change in the lived experiences of people of African descent," continued Ms. Al-Nashif.
"States need to listen to people of African descent, meaningfully involve them and take genuine steps to act upon their concerns."
Higher death rates
Where available, recent data still points to disproportionately high death rates faced by people of African descent, at the hands of law enforcement, in different countries.
"Families of African descent continued to report the immense challenges, barriers and protracted processes they faced in their pursuit of truth and justice for the deaths of their relatives", the report says.
It details seven cases of police-related deaths of people of African descent, namely George Floyd and Breonna Taylor (US); Adama Traoré (France); Luana Barbosa dos Reis Santos and João Pedro Matos Pinto (Brazil); Kevin Clarke (UK) and Janner [Hanner] García Palomino (Colombia).
While noting some progress towards accountability in a few of these emblematic cases, "unfortunately, not a single case has yet been brought to a full conclusion, with those families still seeking truth, justice and guarantees of non-repetition, and the prosecution and sanction of all those responsible," the report says.
Ms. Al-Nashif called on States to "redouble efforts to ensure accountability and redress wherever deaths of Africans and people of African descent have occurred in the context of law enforcement, and take measures to confront legacies that perpetuate and sustain systemic racism".
World Bank Supports Maldives to Improve Secondary Education
The World Bank's Board of Executive Directors today approved a $9 million project to improve the performance of the education system, schools, and teaching and learning outcomes at the secondary education level in Maldives.
Maldives has achieved almost universal enrolment at early childhood, primary and lower secondary education levels, but low net enrolment and high gender disparity are the major challenges at the higher secondary level. Learning outcomes are moderate, with clear geographical disparities among atolls, and between islands within atolls. The average scores for English, Mathematics and Dhivehi for Grade 4 and Grade 7 students ranged between 50 to 60 percent.
"The COVID 19 pandemic has had a profound impact on the Maldives' general education system, forcing the extended closure of primary and secondary schools across the entire country," said Faris. H. Hadad-Zervos, the World Bank Country Director for Maldives, Nepal, and Sri Lanka. "The project will broaden educational opportunities for the youth and advance the country's equitable economic and human development."
The new Maldives Atoll Education Development Project will support the Government in improving the quality of secondary education in subjects of strategic importance for economic development such as English language, mathematics, science, and skills education. Improved learning outcomes at secondary education level in these strategic subjects will help more students qualify for higher secondary education. Schools will be encouraged to adopt environment-friendly behaviors like saving energy and reducing waste. Support will be provided to atoll schools to expand their ICT equipment and technology while also improving the skills of teachers to address the needs of students with learning challenges. Skills of school principals, management officials, and teachers will also be improved through targeted programs.
"The Maldivian government is implementing a comprehensive curriculum reform initiative and is focusing on improving learning outcomes equitably across Atolls and islands," said Harsha Aturupane World Bank Lead Economist and Task Team Leader. "Building on these positive steps, Maldives needs to strengthen the quality of general education with a special focus on teacher performance in the outer atolls, and the quality assurance of schools in the islands with small student populations" added Karthika Radhakrishnan-Nair, World Bank Education Specialist and Co-Task Team Leader of the project.
The Maldives Atoll Education Development Project will be implemented by the Ministry of Education. The total financing is $10 million, which is comprised of a $4.5 million grant and a $4.5 million credit from the International Development Association (IDA), the World Bank's concessional credit window for developing countries, and a contribution of US$1 million of counterpart funds from the Government of Maldives.