UN launches Environmental Rights Initiative
Taking a stand against ongoing threats, harassment and murder of environmental defenders, the United Nations on Tuesday launched an initiative enlisting business communities to champion a clean and healthy environment.
"Those who struggle to protect planet and people should be celebrated as heroes , but the sad fact is that many are paying a heavy price with their safety and sometimes their lives," Erik Solheim, Executive Director of the UN Environment Programme (UNEP) said Tuesday, launching the UN Environmental Rights Initiative in Geneva.
"It's our duty to stand on the side of those who are on the right side of history. It means standing for the most fundamental and universal of human rights," he added.
By helping people to understand how to defend their rights, and by assisting governments to safeguard environmental rights, UNEP maintains that the initiative will bring environmental protection nearer to the people.
Although, since the 1970s, environmental rights have grown more rapidly than any other human right and are enshrined in over 100 constitutions, in January the international non-governmental organization (NGO) Global Witness documented that almost four environmental defenders are being killed weekly – with the true total likely far higher.
Many more are harassed, intimidated and forced from their lands. Moreover, around 40-50 per cent of the 197 environmental defenders killed in 2017 came from indigenous and local communities.
"Violations of environmental rights have a profound impact on a wide variety of human rights, including the rights to life, self-determination, food, water, health, sanitation, housing, cultural, civil and political rights," UN High Commissioner for Human Rights Zeid Ra'ad Al Hussein said, recounting recent visits to Papua New Guinea and Fiji where he was made keenly aware of the impact of extractive industries and climate change on individual rights.
"It is crucial that those most affected are able to meaningfully participate in decisions relating to land and the environment," he stressed.
Two disturbing counter-trends are underway. The first is the escalating intimidation and murder of environmental defenders, and the second is some countries' attempts to limit NGO activities.
"States have a responsibility to prevent and punish rights abuses committed by private corporations within their territory, and businesses have an obligation to avoid infringing on the human rights of others," Mr. Zeid continued. "I hope this new Initiative will be able to encourage States and businesses to comply with these obligations."
Leo Heileman, UNEP director for the office in Latin America and the Caribbean called it "an opportunity to give environmental rights the same legal standing as human rights at the global level."
Among other things, the initiative will help governments strengthen institutional capacities to develop and implement policy and legal frameworks protecting environmental rights, and assist businesses to better understand their environmental rights obligations and provide guidance on how to advance beyond a compliance culture.
"I am proposing to the UN Human Rights Council that the UN should join countries in recognizing a global right to a healthy environment," said John Knox Special Rapporteur on Human Rights and the Environment . "The time has come to recognize this formal interdependence of human rights and the environment, not only at national level but at the UN level too."
World Bank Supports Maldives in its Journey Towards Resilience and Prosperity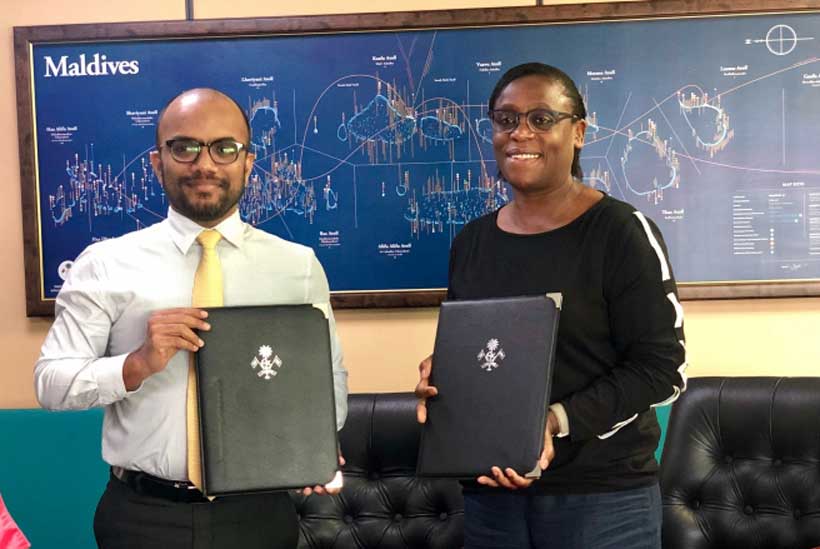 The World Bank is providing support to the Government of Maldives to strengthen the country's sustainability of public finances while minimizing impacts of natural hazards. Two complementary agreements – one to enhance budget credibility and reduce fiscal pressures, and the other to help the government support reforms for increased resilience and take immediate action during an emergency – were signed to that effect.
The first agreement, a $20 million Development Policy Financing (DPF), will focus on improving the policy framework for enhancing sustainability of public finances and strengthening the policy framework to increase budget credibility. The second agreement is a $10 million Catastrophe Deferred Drawdown Option, (Cat DDO), with an associated Pandemic Emergency Financing Facility (PEF). The Cat DDO will help enhance the Maldives' financial capacity to effectively manage the human, physical and fiscal impact of climate change, natural disasters and diseases.
The suite of instruments are quick disbursing sources of financing that will support the government to take immediate response, relief and recovery activities following a disaster or an emergency, including health.
The agreements were signed today at the Ministry of Finance by Minister of Finance, Hon. Ibrahim Ameer and the World Bank Country Director for Maldives, Nepal and Sri Lanka, Dr. Idah Pswarayi-Riddihough.
"The agreements are part of integrated risk management options to improve the country's resilience to shocks and safeguard macroeconomic sustainability," stated Idah Pswarayi-Riddihough, World Bank Country Director for Maldives, Nepal and Sri Lanka. "In addition, it is for the first time that a country in South Asia has prepared a Cat DDO that is linked with this new pandemic emergency financing. This is a kind of insurance for the future."
Maldives has made considerable progress in its macroeconomic and human capital indicators. However, due to its unique geographical placement, vulnerability remains high, and Maldives can increase its resilience by strengthening its fiscal management and preparedness for shocks. The country also continues to be vulnerable to natural hazards and extreme climatic events with considerable economic consequences.
The co-task team leaders of the projects, Fernando Im and Armando Guzman, commended the Maldivian government on their vision, and commitment in achieving a remarkable and innovative milestone. This is particularly important given that Maldives is a small island state.
UNIDO and Kenya to increase cooperation for inclusive and sustainable industrial development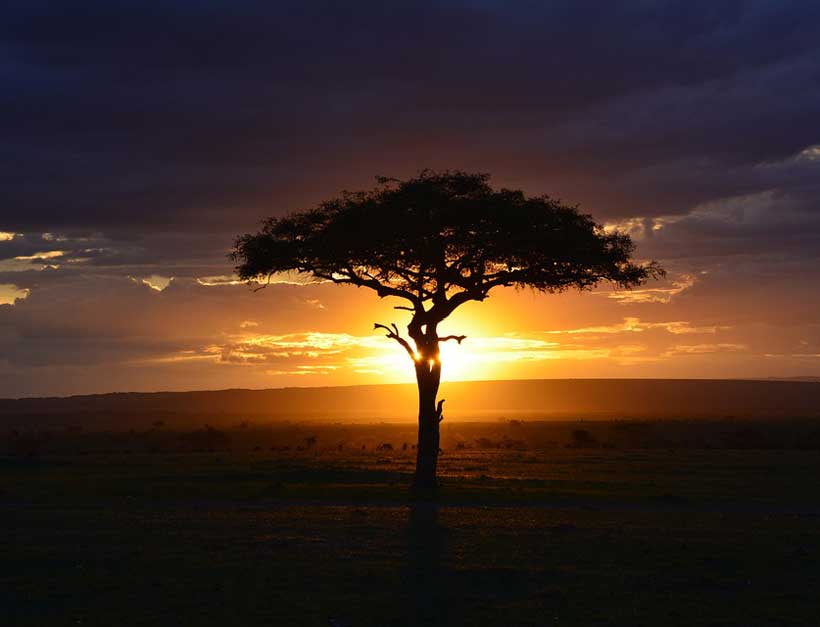 LI Yong, the Director General of the United Nations Industrial Development Organization (UNIDO), arrived for a two day official visit to Kenya where he will meet numerous high-level government and private sector representatives, including H. E. President Uhuru Kenyatta, one of the Africa Heads of State and Government who are also Champions for the Third Industrial Development Decade for Africa (IDDA III).
During his official visit, LI Yong will also meet with the Cabinet Secretary of the Ministry of Industry, Trade and Cooperatives, the Cabinet Secretary of the Ministry of Energy and the Cabinet Secretary of the Ministry of Foreign Affairs, with whom he will have the opportunity to discuss stronger collaboration, including through UNIDO's Programme for Country Partnership (PCP), the Organization's innovative model for accelerating inclusive and sustainable industrial development.
Further, the UNIDO Director General will meet key private sector representatives, including from the Kenya Association of Manufacturers and will pay a visit to the Kenya Industrial Research and Development Institute (KIRDI). The two day visit will allow LI Yong to also meet with donors and development partners, including the UN Resident Coordinator and the United Nations Country Team (UNCT) as well as, inter alia, the Head of Development Cooperation and Acting Ambassador of the EU delegation to Kenya and the Ambassador of Italy to Kenya.
UN Security Council discusses Kashmir- China urges India and Pakistan to ease tensions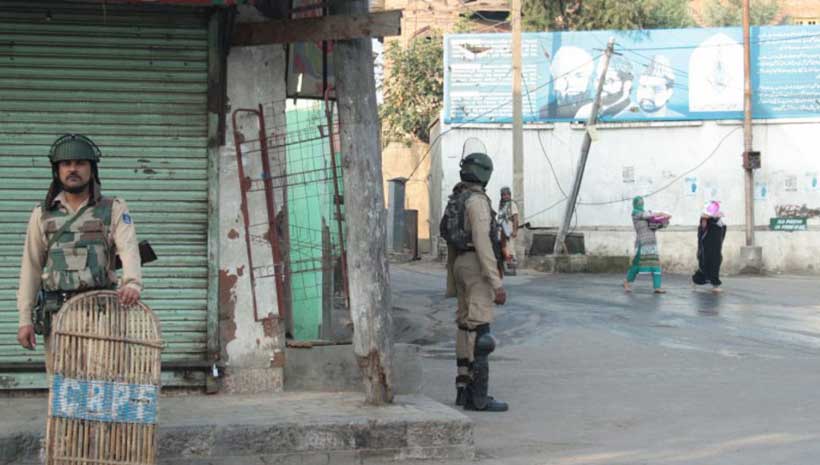 The Security Council considered the volatile situation surrounding Kashmir on Friday, addressing the issue in a meeting focused solely on the dispute, within the UN body dedicated to resolving matters of international peace and security, for the first time since 1965.
Although the meeting took place behind closed doors in New York, the Chinese Ambassador, Zhang Jun, spoke to reporters outside the chamber following deliberations, urging both India and Pakistan to "refrain from taking any unilateral action which might further aggravate" what was an already "tense and very dangerous" situation.
The Indian-administered part of the majority-Muslim region, known as Jammu and Kashmir had its special status within the constitution revoked by the Indian Government on 5 August, placing it under tighter central control. Pakistan has argued that the move violates international law.
The UN has long maintained an institutional presence in the contested area, which both countries claim in its entirety, with the areas under separate administration, divided by a so-called Line of Control. The UN Military Observer Group in Indian and Pakistan (UNMOGIP) observes and reports on any ceasefire violations.
In a statement issued on 8 August, UN Secretary-General António Guterres said he had been following the situation in Jammu and Kashmir "with concern", making an appeal for "maximum restraint".
"The position of the United Nations on this region is governed by the Charter…and applicable Security Council resolutions", said the statement. "The Secretary-General also recalls the 1972 Agreement on bilateral relations between India and Pakistan also known as the Simla Agreement, which states that the final status of Jammu and Kashmir is to be settled by peaceful means", in accordance with the UN Charter.
Ambassador Zhang said Council members had "expressed their serious concern" concerning the current situation in Jammu and Kashmir…The Kashmir issue should be resolved properly through peaceful means, in accordance with the UN Charter, the relevant Security Council resolutions and bilateral agreements."
Pakistan requested the Security Council meeting on 13 August, and it was subsequently called for by Permament Member, China.
Speaking to reporters outside the chamber, Pakistan's Ambassador, Maleeha Lodhi said the meeting had allowed "the voice of the people of the occupied Kashmir" to be heard "in the highest diplomatic forum of the world." She argued that "the fact that this meeting took place, is testimony to the fact that this is an international dispute."
She said that "as far as my country is concerned, we stand ready for a peaceful settlement of the state of Jammu and Kashmir. I think today's meeting nullifies India's claim that Jammu and Kashmir is an internal matter for India. Today the whole world is discussing the occupied state and the situation there."
Speaking a few minutes later, India's Ambassador, Syed Akbaruddin, said that "our national position was, and remains, that matters related to Article 370 of the Indian Constitution, are entirely an internal matter of India…The recent decisions taken by the Government of India and our legislative bodies are intended to ensure that good governance is promoted, socio-economic development is enhanced for our people in Jammu and Kashmir and Ladakh."
He said that the Chief Secretary of Jammu and Kashmir had announced measures which would return the region towards a state of "normalcy"
"India remains committed to ensure that the situation there remains calm and peaceful. We are committed to all the agreements that we have signed on this issue."
But without naming names, he stated that "of particular concern is that one state is using terminology of jihad against and promoting violence in India, including by their leaders", adding that India was committed to the principle "that all issues between India and Pakistan, as well as India and any other country, will be resolved bilaterally, peacefully, and in a manner that behooves normal inter-state relations between countries."