Singapore Joins APEC Data Privacy System
Singapore has become the latest member of the APEC Cross-Border Privacy Rules System, a further boost for e-commerce growth and the protection of sensitive online consumer data in the Asia-Pacific.
The move recognizes that Singapore's personal data protection law is aligned with the system to facilitate data flows between economies and prevent accidental disclosure and misuse of personal data derived from transactions online. These range from internet banking, sales and transfers of education, health and travel records, to social media posts, instant messaging and GPS signals.
Singapore is the APEC Cross-Border Privacy Rules System's sixth participant, joining Canada, Japan, Korea, Mexico and the United States. The arrangement was finalized during policy consultations among e-commerce officials from the APEC region in Port Moresby.
"The seamless exchange of personal data will enable certified Singapore businesses to plug into even more regional and global business opportunities. Meanwhile, our consumers will enjoy greater peace of mind when they shop or use vital services online," said Tan Kiat How, Singapore's Infocomm Media Development Authority CEO and Personal Data Protection Commissioner.
"Our entry into the APEC Cross-Border Privacy Rules and Privacy Recognition for Processors Systems will benefit Singapore's businesses and consumers," Tan continued.
Asia-Pacific retail consumers alone purchase around USD1 trillion in goods and services online annually, over half of the global total, and counting. In Singapore, e-commerce sales are forecast to rise 11.7 per cent by 2020, according to BMI Research, fueled by its growing number of successful and expanding platforms such as Grab ride-sharing and online grocer RedMart.
The digital space is also creating greater opportunities for outsourcing businesses, allowing such companies in Singapore to tap into new regional growth drivers.
Under the APEC Cross-Border Privacy Rules System, the privacy policies and practices of companies operating in Singapore, like those in other participating APEC economies, will voluntarily follow a set of commonly agreed rules based on the APEC Privacy Framework. Such companies are assessed and certified by a third-party verifier known as an Accountability Agent.
"The growth of the APEC Cross-Border Privacy Rules System reflects the increasing need for interoperability between differing privacy regimes, reducing barriers to digitally-based trade between them and promoting greater trust and entrepreneurship online," explained Shannon Coe, Chair of the APEC Electronic Commerce Steering Group, which administers the initiative.
"As big data, artificial intelligence and other innovations translate into new business ventures, the need for seamless and secure data flows will only increase in importance," concluded Coe. "The inclusion of Singapore in the APEC Cross-Border Privacy Rules System is another step in the right direction and builds momentum for its continued development."
It comes as Singapore also joined the Privacy Recognition for Processors System, the second to do so after the United States. This APEC initiative helps personal information processors demonstrate their ability to provide effective implementation of a personal information controller's privacy obligations related to the processing of personal information.
E-commerce officials will assess the progress of the APEC Cross-Border Privacy System and Privacy Recognition for Processors System, and seek to build on it when they convene once again in Port Moresby in August.
World Bank Group Releases Little Data Book on Gender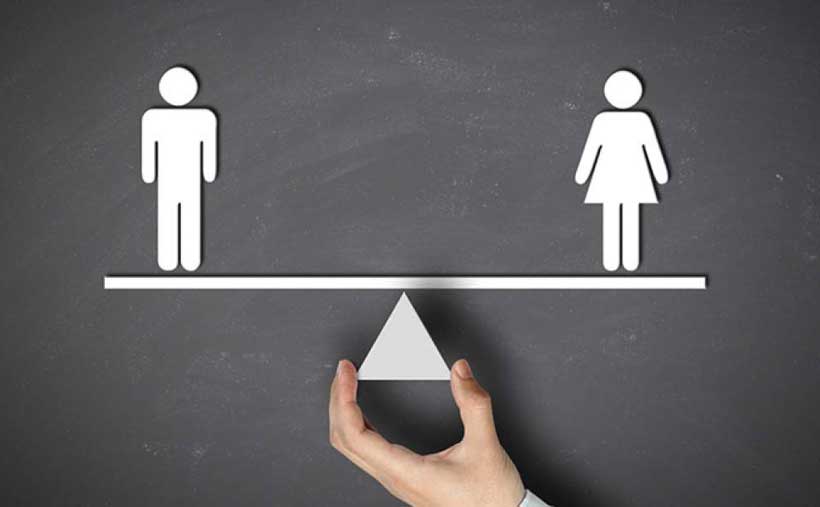 The World Bank Group today released the Little Data Book on Gender 2019 to provide an easily accessible entry point to statistics tracking gaps between men and women, boys and girls for 217 economies around the world with comparable data for 2000 and 2017.
In addition to demographic and economic information, the Little Data Book on Gender indicators include the proportion of women and men who use the internet, sex-disaggregated smoking prevalence, and the percentage of female graduates from science, technology, engineering and mathematics programs in tertiary education.
The book includes two indicators from the Women, Business and the Law database: the length of paid maternity leave and whether women are legally able to work in the same industries as men.
"Progress in eliminating poverty and ensuring shared prosperity can be enhanced and accelerated when we have good data," said Caren Grown, World Bank Group Senior Director for Gender. "The Little Data Book on Gender offers policymakers and development practitioners easy access to data on males and females in the domains in which we work – health, education, and economic life. As sex-disaggregated data becomes increasingly available, there is no excuse to not use it in our policy dialogue and to inform choices about interventions."
This edition of the Little Data Book on Gender also features online tables that will be updated quarterly.
"Regular online updates will make it easier than ever to see how women and men are faring across a range of global indicators, and to track progress over time," said Haishan Fu, Director, Development Data Group. "This supplements the fuller, curated data and analysis tools provided by the World Bank Group, including through the Gender Data Portal."
The Little Data Book on Gender shows remarkable broad progress toward gender equality in education enrollment and health, while gender inequality remains stubbornly persistent in access to economic opportunities. On virtually every global measure, the Little Data Book on Gender reveals that women are more likely than men to be engaged in low productivity activities, and to work more in vulnerable employment.
The Little Data Book on Gender can be accessed online through the World Bank's Gender Data Portal, and can be used by researchers, journalists, policy makers, and anyone interested in gaps between men and women.
UNIDO and Italy further strengthen cooperation with focus on Africa and innovative partnerships
The Director General of the United Nations Industrial Development Organization (UNIDO), LI Yong, spoke at the opening ceremony of the 'International Cooperation Expo: job creation and innovation for sustainable development' (EXCO 2019), which was organized under the patronage of the Italian Ministry of Foreign Affairs and International Cooperation, the Italian Agency for Development Cooperation, the European Commission and IFAD.
"I welcome the organization of the EXCO, as it is very clear that the ambitious goals of the 2030 Agenda cannot be achieved by one country or by one institution alone," said Li. "Our experience shows that a multilateral approach, and particularly working in partnerships, is key to addressing these challenges."
The UNIDO Director General then opened the UNIDO International Award Ceremony, 'Innovative ideas and technology on agribusiness', as well as the 'EXCO 2019 Hackathon: solutions for sustainable development', with both also taking place in the Fiera di Roma. Organized by the UNIDO Investment and Technology Promotion Office (ITPO) in Italy jointly with the Future Food Institute, the Award Ceremony invited submissions of the best technologies and the most innovative and sustainable worldwide solutions in the agriculture and agro-industry sectors.
"The role of UNIDO and in particular the interventions by our ITPO network to transfer new technologies and sustainable production models including investments are fundamental to overcome barriers and help countries achieve the goals of the 2030 Agenda," said the UNIDO Director General. "Indeed, this award aims to support developing countries with innovative models to increase production in a sustainable manner and to build a resilient agribusiness environment."
Li also met with Deputy Minister of Foreign Affairs and International Cooperation, Emanuela Claudia Del Re, to discuss scaling-up interventions in the agribusiness sector, including with long-standing private sector partners such as Illy Caffé, also how to benefit from the important expertise and interest of the Italian private sector. During their meeting, the Director General and the Deputy Minister also discussed opportunities to diversify the ongoing cooperation to new sectors of mutual interest, such as energy and the environment.
"The significant and vital relationships between UNIDO and the Italian Government for implementing development initiatives in the partner countries of the Italian Development Cooperation have been reviewed," said Del Re. "From the Italian side, interest has been shown toward the new approach set by UNIDO in defining integrated projects with the private sector, such as the new initiative 'UNIDO partnership model for de- risking investments in the Ethiopian coffee sector'."
The UNIDO Director General also met Executive Vice President of ENI, Alberto Piatti, together with Director General of the Italian Ministry of Foreign Affairs and International Cooperation, Giorgio Marrapodi, to explore cooperation opportunities, notably in the field of applied research on energy as well as agro-value chains.
Small Business in Kosovo to Gain Improved Access to Finance with World Bank Support
The World Bank's Board of Executive Directors has approved the Kosovo Financial Sector Strengthening Project, to improve access to finance for Micro, Small and Medium Enterprises (MSMEs), including startups, young entrepreneurs and women-owned businesses, by strengthening the financial and technical capacity of the Kosovo Credit Guarantee Fund (KCGF). The financial support for the project is €22.3 million ($25 million equivalent).
"The World Bank is pleased to support Kosovo authorities' efforts to increase access to finance and ultimately enhance private sector job creation," said Marco Mantovanelli, World Bank Country Manager for Kosovo.
The project will provide funds through the Ministry of Finance to KCGF to issue credit guarantees to support access to finance to MSMEs. As these types of businesses dominate the real economy and the labor market, improving their access to finance will support job creation and economic growth. With a focus on the underserved and productive segments of the economy, the project has the potential to directly impact poverty reduction, especially among youth and women. Currently, some creditworthy MSMEs do not have access to finance due to high collateral requirements, lack of credit history, or lack of financial reporting. The project will focus on these firms along with improving financial terms for firms who already have access to finance. It also aims to crowd in private sector funds to financing MSMEs by providing support to the partial guarantee scheme.
The project will support KCGF to develop special products targeted to women-owned businesses, startups and young entrepreneurs and develop monitoring and evaluation framework to track financial and economic impact of beneficiaries of KCGF.
This initiative is financed with a credit from the International Development Association (IDA) of the World Bank Group. IDA credits are provided on concessional terms with zero or very low interest rates and long repayment periods. The financing for this project has a maturity of 30 years, including a 5-year grace period. The KCGF, a local, independent, sustainable, credit guarantee facility, will be responsible for the implementation of the project. KCGF enjoys full operational and administrative autonomy. It offers credit guarantees to Registered Financial Institutions on selected loans to MSMEs.