Silk Road: The Most Important Transnational Tourism Route of the 21st Century
The 8th UNWTO Silk Road Ministers' Meeting held during the ITB Berlin Travel Trade Show, focused on the long-term tourism vision for the historic Silk Road routes and how to establish the Silk Road as the most important transnational tourism route of the 21st century.
With the theme "2025 Silk Road Tourism Agenda"; the Ministers and Heads of the National Tourism Administrations shared their main ideas and strategies, which bring together 34 countries, Malaysia having become the latest member to join this initiative spearheaded by the World Tourism Organization (UNWTO).
"Our joint work on placing the Silk Road as an internationally renowned and seamless cultural tourism route is proving to be very positive. In countries all along the Silk Road, there is growing awareness of tourism's contribution to cultural preservation, regional cohesion, and intercultural understanding", said UNWTO Secretary-General Zurab Pollikashvili, during the meeting. "Cross-country tourism projects are growing, and the interest of trade and consumers in the Silk Road continues to rise", he added.
Primarily associated with inland routes, the historic Silk Road also comprised an extensive network of maritime itineraries linking various cultures. Against this backdrop, UNWTO has assessed the tourism potential of Maritime Silk Road thematic routes across Asia and took the occasion of this year's meeting to present the research study "Tourism Impact of the 21st century Maritime Silk Road", jointly developed with Sunny International.
UNWTO's work around the Silk Road aims to maximize the benefits of tourism development for local Silk Road communities, while stimulating investment and promoting the conservation of the route's natural and cultural heritage.
While Silk Road destinations stand to benefit from the persistent strong growth of international tourism, putting sustainability and trans-border cooperation first will be key to fully develop its benefits. The conclusions of the Silk Road Ministers Meeting will be further specified during the 8th UNWTO Silk Road Task Force Meeting in Turkey in April, and during the 8th UNWTO International Meeting on Silk Road Tourism in Greece in October 2018.
Guatemala partners with UNWTO to launch Sustainable Tourism Observatory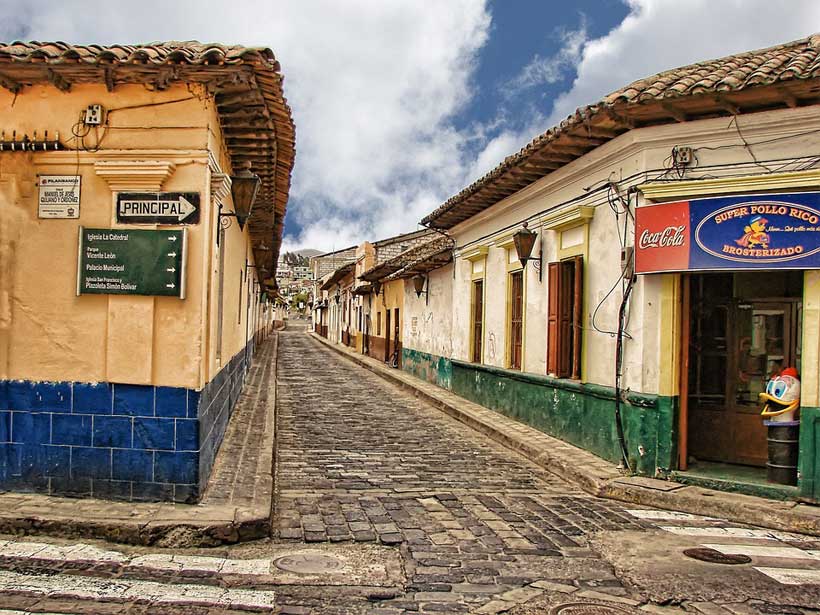 The World Tourism Organization (UNWTO) has welcomed Guatemala into its International Network of Sustainable Tourism Observatories (INSTO). The Central American country becomes the 26th member of the global network which is committed to the systematic collection of data on the impacts of tourism at the destination level.
The new Observatory is located in the city of La Antigua Guatemala, a UNESCO World Heritage Site and a leading tourism destination. Led by the Instituto Guatemalteco de Turismo (INGUAT) and supported by the Guatemalan government, the Observatory will periodically collect data and scientific evidence as it monitors the effect tourism has on the historic city. This data will then be used to assess how tourism can best be used to help drive sustainable growth and development.
"We warmly welcome Antigua´s entry into our global network of observatories. This demonstrates Guatemala's strong commitment to tourism as a force for good," said UNWTO Secretary-General Zurab Pololikashvili. "The Observatory will generate more and better evidence of the economic, environmental and social impacts that tourism has on Antigua and the surrounding area. This will facilitate decision-making so that tourism can continue to drive sustainable development."
The establishment of the new Observatory was announced during the 64th meeting of the UNWTO Regional Commission for the Americas, also held in Antigua (15-16 May). Moving ahead, the Observatory will work with an interdisciplinary group of local experts. This commitment to the input of local stakeholders is a key feature of the INSTO Observatories around the world.
Jorge Mario Chajón, Director General of INGUAT, adds: "This project will have a real multiplier effect, maximizing the economic as well as the social benefits that tourism brings. We welcome the opportunity to partner with UNWTO and work together to make tourism a key part of the 2030 Agenda for Sustainable Development."
Leaders Discuss Role of Tourism in Asia and Pacific's Development Future
Tourism has significant potential to contribute to Asia and the Pacific's long-term growth prospects through infrastructure development and job creation. But governments should work to ensure the industry grows in a socially and environmentally sustainable way, according to participants at a high-level Asian Development Bank (ADB) seminar.
The Governors' Seminar, titled "The Role of Tourism for Sustainable Development," at the 52nd Annual Meeting of ADB's Board of Governors in Nadi, Fiji, featured as panelists Japan Deputy Prime Minister and Finance Minister Mr. Taro Aso; Indonesia Finance Minister Ms. Sri Mulyani Indrawati; Fiji Attorney-General and Minister for Economy, Civil Service, and Communications Mr. Aiyaz Sayed-Khaiyum; Italy's Director-General for International Financial Relations, Ministry of Economy and Finance Ms. Gelsomina Vigliotti; and ADB President Mr. Takehiko Nakao.
In 2018, 343 million international tourist arrivals and $390 billion in international tourist spending went to Asia and the Pacific. International visitors to Asia have risen by 65% between 2010 and 2018 with key Asian destinations being the People's Republic of China; Thailand; Japan; Hong Kong, China; and Malaysia. Asian tourists are also an increasing driver of global tourism with higher incomes and a rapidly growing middle class seeking experiences abroad. Globally, international tourist arrivals are expected to reach 2.44 billion by 2030, a 75% increase over 2018, with Asia and the Pacific projected to account for a third of this number.
Tourism plays a large role in the Asian economy. Spending on hotels and airline tickets was $92 billion in 2018 with an estimated 78 million new jobs created. The indirect impact such as through tourism-related investment on new hotels or airplane purchases was larger at $2.94 trillion, creating an estimated 180 million jobs. In Fiji, tourism contributed 14% of the local economy with the indirect impacts accounting for 40% of gross domestic product.
Seminar discussions highlighted several points. Tourism should be encouraged as a key contributor to investment, employment, and tax revenues through investment in both infrastructure and people. For example, world-class airports and airport staff in Bangkok and Kuala Lumpur contribute to the vitality of tourism in Thailand and Malaysia. With land being a key component of sustainable tourism, clear and effective sustainable land use regulations are needed.
Tourism creates millions of jobs, notably for women, young people, and those in remote rural areas. However, workers in tourism need the right skills and good working conditions. The Indian state of Kerala, for example, has a program that has trained some 650 residents of poor communities for jobs in local hotels.
Tourism can damage the environment which, over time, reduces visitors and revenues. Governments and the tourism industry can work together to avoid this. In Fiji, the government imposes a 10% tax on tourism-related businesses which funds climate change mitigation projects.
Similarly, cultural heritage needs protection, which could include controlling numbers of visitors to monuments or creating fiscal incentives for businesses to restore historical buildings. To protect the Angkor Wat temple, the Cambodian government created a dedicated authority to better manage the site and maximize the benefit to the local community.
Last, tourism should foster mutual understanding, peace, and safety among people of different backgrounds. Smart travel practices including data sharing is one way to do this. Currently, 16 Asian countries participate in an electronic visa scheme that has increased efficiency at border controls and boosted security.
At the seminar, Mr. Sayed-Khaiyum stressed the importance of ensuring resilience to both natural hazards and the longer-term issue of climate change. "The infrastructure that goes to the hotels—the electricity cables, the water, the sewers, etc.—the government needs to build resilience on that. The other aspect of the environment and climate change is to do with the oceans … all countries need to make a consolidated effort in respect of climate change." He also pointed to the need to ensure that as much of the value of the tourist spending as possible is retained within the host country by using local products and services.
Ms. Indrawati addressed the issue of ensuring that local culture and heritage are protected as tourist destinations attract visitors from other countries with different attitudes and mores. "This is exactly always the tradeoff between, on the one hand, to be a global player, in global supply chains, and how you are going to maintain the authenticity as well as the participation of your locals," she said. Work to develop local skills to ensure tourism-inspired jobs are high quality is also key.
Panelists raised the importance of good infrastructure to support tourists and, through improved water and wastewater systems, for example, to protect the environment. "There should be development of tourist infrastructure both in quantity and quality," said Mr. Aso. Such infrastructure needs to be disaster-resilient so that when disasters strike, countries do not lose out twice—from missing out on tourism income and having to rebuild their infrastructure and economies.
Ms. Vigliotti noted the common challenges faced by tourist destinations, whether in Europe or Asia and the Pacific. "The challenges for all the tourist destinations … are the same. You need connectivity, you need good infrastructure, and you need good maintenance." She also stressed the importance of governance and a policy center that defines and implements a strategy.
"Asia and the Pacific has some of the world's most beautiful natural landscapes and unique cultural monuments," Mr. Nakao said. "As tourism continues to expand rapidly, it will be important to pursue sustainable tourism that protects the environment such as forests and coral reefs, preserves local cultures, and benefits local communities."
ADB has supported the development of sustainable tourism in the region through financing for infrastructure, regional connectivity, and environmental protection. In the Association of Southeast Asian Nations region, ADB has provided assistance for transport, waste management, and skills training and planning, which have improved access and environments in secondary tourism destinations. Elsewhere, ADB has, for example, helped protect natural lakes and local livelihoods in the Kyrgyz Republic and Mongolia, supported tourism planning in the Federated States of Micronesia and Myanmar, and worked to improve transport, infrastructure, and utilities to ensure sustainable tourism in Bhutan and India.
Colombia hosts UNWTO Tourism Tech Adventure: Scaling Up
The 'UNWTO Tourism Tech Adventure: Scaling Up´ organized by the World Tourism Organization (UNWTO) with the support of the Colombian government, gathered 700 participants from around the world. Start-ups, academia, corporations, investors, business incubators and accelerators, discussed with the public sector how to strengthen and scale innovative business ideas for sustainable tourism development. 
The event served as a backdrop for the first Colombian platform for entrepreneurship and tourism innovation, which aims at creating synergies between relevant stakeholders, exchanging success stories and fostering a venture capital investment culture. The forum also served as a space for seed and growth stage investors to share insights on how to face the challenges of scaling up, or how to approach and engage with investors. Amadeus Ventures, Bluebox, Angel Ventures and Dux Capital are among the firms present.
Prior to the Forum, 15 Colombian startups participated in a Startup MasterClass. UNWTO partner IE Business School offered feedback on their pitches, business plans and sustainability focus, and provided overall advice on how to attract investment. This hands-on event was followed by an actual start up competition with the top prize going to James Figueroa from GDX Travel. The second prize went to Eduardo Maldonado from Tourbitz and the third to Miguel Antonio Paez from Escappy Travel.
The winner will be given access to collaborate at the Wayra Coworking Space in the capital Bogotá, including personalized mentoring from the Wayra Colombia team. The winner will also have the opportunity to once more present the project pitch in the framework of the 23rd Meeting of the UNWTO General Assembly (9-13 September 2019, Saint Petersburg, Russia).