Pakistan's Tight Rope Walk between Iran and Saudi Arabia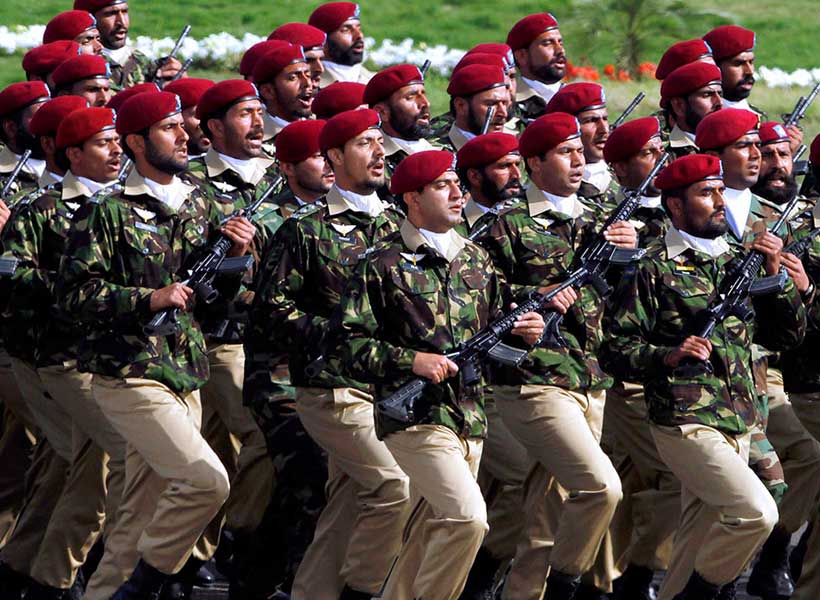 Pakistan's recent decision of sending a contingent of slightly above 1000 troops to Saudi Arabia apparently in violation of its own parliamentary resolution of 2015 on Yemen reflects the country's tight rope walk between two main regional rivals i.e. Saudi Arabia and Iran and highlights the need to make arrangements for keeping the policy of neutrality intact when it comes to disputes involving Muslim states in the Middle East.
From Pakistan's perspective, the significance of keeping neutrality can be gauged from the fact that Article 40 of the constitution of Pakistan obliges it to strengthen fraternal relations among Muslim countries. Thus, dividing the Muslim world or taking side in intra-Muslim disputes is tantamount to breach of Pakistan's constitution.
Apart from this, Pakistan's own sensitivity about the issue of sectarianism and the fragile sectarian harmony dictates that the country should tread the conflict ridden geopolitical landscape of Middle East with utmost caution lest it polarize Pakistan internally on sectarian lines.
Pakistan has long borne the brunt of sectarian agendas pursued by Saudi Arabia and neighboring Iran. The country's internal vulnerability stemming from sectarianism has been exploited by foreign powers and by non-state actors alike. According to the South Asia Terrorism Portal Pakistan has witnessed more than 21,900 deaths in sectarian violence since 2003. Thus, any real or perceived tilt of Pakistan towards either of the two regional rivals runs the risk of alienating either of the two. Such an eventuality is not without cost and Pakistan's decision to avoid being drawn into the Yemen quagmire in 2015 was reflective of this realization.
Here arises a question that what are the potential reasons behind Pakistan's latest decision to finally send troops to Saudi Arabia?
Firstly, the recent decision to send troops to Saudi Arabia comes at a time when Saudi Arabia is miserably embroiled in a costly Yemen conflict without any noticeable military and political benefits. The kingdom's air campaign against Houthis has failed to achieve victory; on the contrary ground local Yemeni allies of Saudi Arabia and the UAE have turned the guns on each other, thus further complicating the conflict. The Houthis have, meanwhile, intensified missile attacks on Saudi targets, though most have been intercepted by the Saudi air defence systems before they could hit the targets.
Pakistan's insistence regarding the training and advisory role of its troops being sent to the Kingdom appears more logical in this context. Drawing on its own experience of dealing with irregular war in mountainous terrain, Pakistan military is well poised to provide training and advice on Yemen conflict.
Secondly, the Arab world's open courtship of rival India in recent times and growing pressure on Pakistan from the US over Afghanistan may have also necessitated some symbolic gestures favorable to Saudi Arabia.
However, apart from Saudi Arabia's regional challenges, the political infighting and drastic socio-political changes within the Kingdom also would have warranted some sort of help and Pakistan's additional troops might be employed to protect the monarchy from within.
Thus far, Pakistan seems to have steered rather successfully between Iran and Saudi Arabia apparently due to smart diplomacy. Pakistan's insistence that the decision to send troops is in line with preexistent security agreement of 1982 and thus troops will only be deployed within Saudi territory is no doubt reassuring but the timing and lack of transparency in decision making process has raised some eye brows.
It is telling that soon after the announcement of the decision the issue was hotly debated in the upper house of Pakistan's parliament with the Chairman senate Raza Rabbani expressing dissatisfaction over the details provided by Defence Minister Khurram Dastagir Khan.
In a nutshell, the mounting ideologically and geopolitically driven conflicts in the Middle East involving Muslim states necessitate Pakistan to reassess the utility of preexisting bilateral security and defence pacts with those countries with the aim of avoiding being sucked in to their bilateral conflicts. For, Pakistan cannot afford to fight others wars at a time when its own house needs to be set in order and its own borders need to be protected against the incursion and infiltration of terrorists.  This is however not to imply that Pakistan remain indifferent about the developments in its Middle Eastern sphere of influence rather Pakistan should proactively play the role of a mediator and peace maker between the warring parties because such a strategy would surely go a long way in benefitting Pakistan. Contrarily, decisions driven by short term political and economic considerations will only cost a huge price for the country tomorrow.
S-400 Ballistic Missile Defence System and South Asian Strategic Stability Dynamics
The actual use of nuclear weapons by the two south Asian nuclear rivals has been barred since overt nuclearization and the sense of mutual vulnerability is there. The mutual vulnerability entails that the two states has the power and capability to attack each other but due to the fear of terrible relation in response, they refrained from indulging in such activity, and the nuclear deterrence prevails, which becomes the reason for regional stability. India, however in its pursuit to attain regional hegemony and prestige, trying to remove this sense of mutual vulnerability by going for the aggressive military force postures and attainment of technology. India intends for a multi-layered defensive shield, and has indigenously developed a part of it, and has attained the technology form US, Russia, and Israel as well in order to complete its four –layered defensive shield, in its capital New Delhi and Mumbai. This pursuit of BMD system can create a false sense of security in the minds of Indian policy makers, and that could destabilize the region as they could go for any aggressive action against Pakistan, with the intention of defeating enemy at every level.
Besides the procurement of Israeli Iron Dome system, India has acquired Russain S-400 Triumf Air Defence System as well, in $5.43 billion deal between India and Russia, in 2016. The delivery of this system has recently been started. The S-400 system is developed by the Almaz Central Design of Russia and can primarily engage the cruise missiles, Unmanned Aerial Vehicles and aircrafts, at an altitude of 30km and 400km in the range.
The introduction of ballistic missile defence system in South Asia can make the already volatile region even more unstable, by increasing the chances of war in the region. The acquisition of such system will make India even more aggressive and could potentially lead to instability. India could potentially attack Pakistan's Political, economic and strategic sites, with a view that they can halt the attack in response to that, which is really absurd.
India is trying to destabilize the deterrence equation, and hence Pakistan has to take appropriate steps before hand in order to maintain the credibility of its deterrence. Pakistan, keeping in view the economic constraints has not indulged in the development of BMD System, but is looking for more viable options to maintain the strategic stability in the region.
Though BMD system has some vulnerability as well, as no system could give 100% protection, as it is effective against the UAVs, aircrafts and cruise missiles, and not against the ballistic missiles, hence, the credibility get undermined. Moreover, India will be only protecting a few cities under this umbrella, and not the whole of the country falls under this, which will spark outrage amongst the Indians as well. Furthermore, given the short flight time between the two countries, the debris can still fall on the Indian side, causing damage over there as well. Moreover, the efficacy of Multiple Independent Re-entry Vehicles (MIRVs) can't be undermined, as BMD can hit only one missile at a time, and the MIRVs or the launch of multiple missiles simultaneously, BMD wouldn't be able to intercept them all, which undermines the credibility of the BMD System.
The end of cold war gave rise to the regional hegemonic mindset, to which South Asia also became the victim. This approach has become the reason for regional chaos and instability. India continues to aspire its hegemonic behavior, continuously indulge Pakistan in conventional and unconventional arms race, the negative impact of BMD will also be driven in South Asia by compelling the vertical arms proliferation, which will further the instability in the already volatile region. Though, Ballistic Missile Defence System is a defensive technology, but India wants to exploit it offensively against Pakistan, by creating a false sense of security and going aggressively towards Pakistan, and to exploit the strategic, economic and political assets for bargain. Furthermore, BMD also undermines the core of regional stability which is the concept of deterrence. The exclusion of the phenomenon of nuclear deterrence will accentuate the arms readiness, and 'use it or lose it' strategy by the other state for its protection. Hence, it could prove to trigger nuclear war in the South Asian region.
Bangladesh-France Defence Cooperation in the New Era of Geopolitics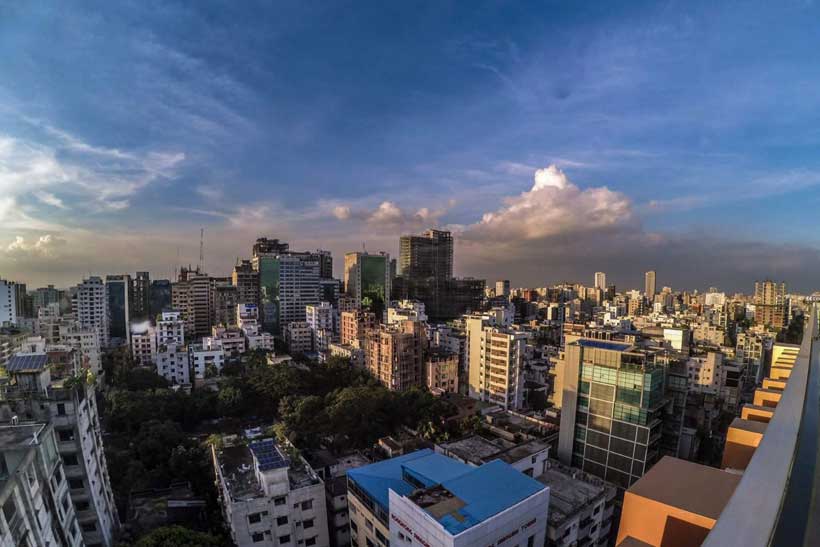 The journey of Bangladesh-France bilateral relations started from 14th February 1972 when France recognized Bangladesh as a sovereign state. On 17 March 1972, Bangladesh opened its resident Diplomatic Mission in Paris. France extended its valuable support of the government and people of the Republic of France during the War of Liberation in 1971. The people of France spontaneously came forward, under the leadership of the renowned French thinker and philosopher André Malraux, to mobilize international public opinion in support of the Liberation War in 1971. Since then, the relations have been going through a solid base of mutual cooperation involving high-level political visits and mutual understanding. Responding to the invitation of the President of the French Republic, Emmanuel Macron, the Prime Minister of Bangladesh, Sheikh Hasina has completed an official visit to France on 9-14 November 2021. The visit came when the bilateral relationship is ready to proceed to the next level given the issues and development of the engagement with progress in areas of the economy, trade as well as prospects of defence cooperation.
Notably, bilateral trade between Bangladesh and France is growing steadily. The two-way trade stands close to US$2 billion, France is now Bangladesh's 5th largest export destination. Readymade garments alone account for around 90% of Bangladeshi export earnings from France, and French exports to Bangladesh include spare parts for aircraft and vessels, naval ships. In South Asia, Bangladesh is the largest support receiver of AFD (Agency France Development). Moreover, the visit has been remarkable when the European countries namely Britain, Spain, Germany, Italy, Netherlands are flocking to strike defence cooperation and France is showing enthusiasm after the formation of AUKUS on the one hand, and Bangladesh is stepping forward to define its defence and security cooperation through technology transfer, development of indigenous capability of defence equipment. It has also been marked as a shift in the foreign policy approach of Bangladesh.
The Defence arragements
France and Bangladesh are now highlighting their shared will to develop and deepen all aspects of their partnership from economic to strategic security. The visit of PM Sheikh Hasina demonstrates how both the countries emphasise transforming the traditional relations into defence cooperation. Having accorded a warm reception at Elysee Palace on the first day of her five-day visit to France, PM Sheikh Hasina sat for a discussion with her counterpart French President Macron to further the current pace of relations. On the 9th November 2021, both the leaders signed a letter of intent (LoI) to mark the defence cooperation reaching in next level. The LoI includes a) capacity building, b) technology transfer, c) training facilities and d) providing defence equipment based on the needs expressed and each party's ability to respond to them. To that end, both countries agreed to strengthen dialogue and continue their cooperation which was launched during the visit.
Besides, Bangladesh Civil Aviation Authority has signed an agreement with France Civil Aviation Authority to strengthen the cooperation in knowledge sharing and training of employees. It thus will help organize different events including aviation safety which is mentionable progress in the field of civil aviation of Bangladesh. As Bangladesh is setting about developing aviation and aeronautical capacity building to advance indigenous defence and military equipment, the defence deal marking technology transfer, knowledge sharing as well as capacity building will be of great importance for Bangladesh. Moreover, it is also a remarkable achievement of Bangladesh foreign policy in striking such an ambitious and bold arrangement with France.
Significance of the defence cooperation
The recent defence and security arrangement between Bangladesh and France signifies profound importance in respect of political directions, geopolitical dynamism, geostrategic calculations and overall foreign policy moves. First, the defence deal denotes the rising political importance of Bangladesh in the global arena as the global power like France attaches priority to Bangladesh in South Asia and the Bay of Bengal region. Notably, the warm welcome to PM Sheikh Hasina in the Elysee Palace is a timely recognition of Bangladesh. Second, from the strategic point of view, the deal stipulates the growing geopolitical significance of Bangladesh amid shifting global power centre from Europe and North America to the Asia-Pacific region where Bangladesh is at the strategic juncture in the Bay of Bengal and Indian Ocean Region (IOR). The momentum has been created for at least two reasons: a) the confluence of strategic interest of both the countries in maritime security and blue economy put forward by a regional and global shift in strategic dimensions i.e. IPS, FOIP, BRI, QUAD, b) rising economies and flourishing markets in the region is turning the global market and supply chain into lucrative one to be flocked in here.
Third, it is notable that the major powers of the world including Europe, in recent years, have been placing increasing importance on defence cooperation with Bangladesh. Germany, France, Italy and Spain have become increasingly interested in supplying high-tech weapons when Bangladesh has taken the initiative of modernizing its armed forces through the "Forces Goal-2030" programme. During PM visit to France, Eric Trapier, CEO of Dassault discussed selling Dassault Rafale, a French twin-engine multi-role fighter aircraft. Fourth, as a common objective of both countries is to maintain regional peace and stability in the Asia-Pacific region, the defence cooperation thus will further the shared principles. Both countries, therefore, jointly expressed their support for counter-terrorism efforts and agreed to enhance their cooperation. It has been more salient while the South-Asian security architecture is going through a constant change after the fall of Kabul to the Taliban. The deal is addressed to counter the growing re-rise of the threats of terrorism as Bangladesh has a policy priority to halt the spread of terrorism. Finally, the defence cooperation along with the LoI will have positive impacts on further development in non-traditional security like climate change, trafficking and socio-economic and trade engagement.
Facing a new era of geopolitics
First, going beyond the traditional approach of economic diplomacy, this visit has heralded a new era in foreign policy initiating the foundation of defence diplomacy. It has proved that Bangladesh is rising as a middle power with its growing importance in the global order. Second, as economic development extends the policy orientation to defence engagement, therefore, the visit has demonstrated that Bangladesh is being regarded as the rising economic power that is paving the way for consolidating its position in the world. Third, global recognition of Bangladesh as a crucial partner in the regional and international arena has also been proved by it. Now, the world is recognizing Bangladesh as an important player in world politics and diplomacy that once was being ridiculed by some Western powers. Fourth, it has facilitated the bilateral engagement with powerful states and obviously, it will extend interests when the joint statement stipulates the very nature and development of bilateral relations in areas of the economy, business, and investment.
Fifth, significantly, Bangladesh can exploit the opportunity created by the visit to further its policy in repatriating the Rohingya while France has extended its warm hands to Bangladesh. In thejoint statement both the states have underscored the need to ensure funding for the UN's Joint Response Plan for the Rohingya in Bangladesh and to enable their voluntary, safe, dignified and sustainable return to Myanmar as soon as possible. Notably, in response to Bangladesh's request to take the Rohingya issue to the UN Security Council, France has assured that they would remain beside Bangladesh until the permanent solution of the Rohingya crisis. This is an outstanding achievement of Bangladesh's diplomatic manoeuvre.
Sixth, Bangladesh as a geopolitically and geo-strategically important country in the Indo-Pacific region, has once again been proved, when the world powers are trying to court Bangladesh in engaging in the Indo-pacific alliance and France is not an exception to it. Seventh, the defence deal proves that Bangladesh has changed its policy directives by diversifying its exporters of defence equipment that signifies the policy autonomy of Bangladesh. Arguably, when there are larger options, there are bigger opportunities, signifying the policy efficiency and sustainability in strategic manoeuvres. Finally, amid the great power competition in the region and especially in the Bay of Bengal, the defence cooperation will provide profound significance to Bangladesh as it signals something to other powers in the region. In brief, the visit will facilitate cooperation in other areas like economy, trade, climate change, combating terrorism when Bangladesh foreign policy priorities are giving emphasis on economic diplomacy, climate cooperation, sustainable development, maritime security, attracting FDI as well as boosting trade.
In conclusion, it can be argued that this visit will turn a new chapter in further strengthening the bilateral partnership between France and Bangladesh. As more European powers – France, Germany, Italy and Spain want the benefits of economic diplomacy using the channels of defence as well as economic sectors, Bangladesh can grab the opportunity. This visit will open up new paths for increasing cooperation and taking Bangladesh-France relations to a new height. That will be beneficial for both countries, considering the changing geopolitical realities and economic objectives. PM Sheikh Hasina's visit has reflected the changing dynamics of Bangladesh foreign policy priority by putting a timely emphasis on defence cooperation considering strategic, geopolitical as well as economic points of views.
U.S. Withdrawal from INF Treaty: Policy Implications for China
INF, "the Intermediate-Range Nuclear Forces Treaty", was initially signed between Russia and USA in 1987. The treaty sought to demolish a whole category of nuclear and non-nuclear weapons; the ground launched ballistic and cruise missiles whose range varies between 500 to 5500 km. Eventually, both U.S. and Soviet Union demolished 2692 ground operative ballistic missiles.
After approximately 23 years, in 2014, US allegedly held Russia accountable of its violation of the treaty, the "not to possess, produce, or flight test… and not to produce launchers of ground missiles" clause. After repeated allegations, by February'19, President Trump decided to exit this treaty, mainly due to two reasons; the Russian non-compliance to the treaty and the threats from China's growing intermediate-range missile arsenal. In response, Russia also withdrew from INF treaty.
China's Response to US Withdrawal
U.S. immediately tried expanding the accord to include China to the treaty and restrict its growing ballistic missile arsenal, meanwhile, China opposed both US withdrawal and its intentions to extend the accord. According to China's foreign military spokesperson, "making an issue out of China on withdrawing from the treaty is totally wrong."
It should be kept in mind that China since mid-1990's developed its huge arsenal of more than 2000 ground launched ballistic missiles, specifically, for its military strategy to counter U.S. forces if a regional conflict breaks out and USA tries to interfere, such as a territorial conflict in Taiwan or at any of its claimed islands in East and South China Seas. Chinese believe that U.S. withdrawal from the treaty poses threat to the regional and strategic stability as U.S. would now possess a more aggressive nuclear policy. It could now be expected that U.S. would deploy land based ballistic missiles in East Asia which were fortunately banned under the INF Treaty.
Policy Implications for China
Foreign Policy Implications;
China, after the withdrawal of U.S. from INF treaty, should work on strengthening its alliances with countries of East Asia, especially Japan and South Korea. Because it can be very well predicted that Japan, being a US ally, would be pressurized and hence allow U.S. missiles on its bases to deter China. Such an alliance can only be diplomatically countered on the basis of mutual interests. The ultimate goal should be to keep U.S. interference out of Asia.
Other than that, levels of transparency should be maintained in foreign policy decisions, because high number of missiles, which can be armed with both conventional and nuclear explosives can create doubts, thus contributing to the risk of escalation in a military conflict.
Defense Policy & Military Up gradation;
China can respond to such a withdrawal through its military capability up gradation; ensuring the survivability of its nuclear weapons, achieving command and control over modern ICBMs, introducing the use MIRVs, and by constructing and deploying advance nuclear submarines. Besides these, China can indulge in cyber weapons to suppress US command, communication and control systems.
China now must start working for the effective and efficient development of its nuclear triad, as its SSBNs, the ballistic missile submarines are not any competition to the U.S. ones.
Economic/ Trade Policy Implication;
China is already growing to be a regional hegemon through both its hard and soft power capabilities. It is now in its best interest to expand its economic ties and invest in its foreign trade rather than in expanding its military arsenal, because China already has enough military capability to deter US. Furthermore, by withdrawing from INF, U.S. has only contributed in the quantitative increase of missiles and not qualitative, as US already had its sea and air missile deployed in the Asian region which are certainly more effective than ground ones.
There is also a high chance that by extending trade incentives to Japan and South Korea, China can diplomatically persuade them into not giving U.S. the access to their strategic bases. Japan had already opposed to U.S. withdrawal from the treaty, and according to its traditions, local governments have a say in foreign decision-making process, which of course are made through public consent, and it is noted that public sentiments in Japan are against the deployment of U.S. missiles into Japan's territory.
In case of South Korea, it already has faced China's economic and diplomatic sanctions of around $7 billion due to the deployment of US THAAD against North Korea, and now it wouldn't want the same by allowing U.S. the access again to their strategic bases, this time directly targeting China.
Conclusion:
It can be argued that U.S. withdrawal from the treaty was biased, and its plans for deployment of ground-based cruise missiles into Asian region are provocative, which can certainly destabilize the balance of the region, cause military confrontation between both the US and China, which can have high chances of escalation and can also certainly initiate an arms race.
It would be in better interest of super power states to diplomatically negotiate such matters and come up with an extended version of INF Treaty in order to contribute for the better cause of arms control and eventually disarmament.