World Economic Forum Convenes New Consortium to Address Fintech Cybersecurity
The World Economic Forum today announced the creation of a new consortium to strengthen cybersecurity for financial technology companies (fintechs) and data aggregators. The consortium's founding members include global bank Citigroup, insurance company Zurich Insurance Group, fintech lender Kabbage, information technology company Hewlett Packard Enterprise (HPE), and financial infrastructure provider The Depository Trust & Clearing Corporation (DTCC). Its aim is to create a framework for the assessment of cybersecurity in financial technology.
"Cyber-risk is the number-one threat to the financial services industry and its infrastructure, so it is critically important that we work together to share insights and drive best practice," said Michael C. Bodson, President and Chief Executive Officer of DTCC, USA, and a founding member of the consortium. "This initiative will further strengthen cyber-resilience and foster greater collaboration with our colleagues across the public and private sectors globally."
The consortium came about after leading cybersecurity experts convened by the World Economic Forum identified the growing threat of cyber-attacks to financial services providers as a key concern for the global financial system. Their assessment and proposed solutions were published today in Innovation-Driven Cyber-Risk to Customer Data in Financial Services, a white paper.
"Cyber breaches recorded by businesses have almost doubled since 2013 and the estimated cost of cybercrime is $8 trillion over the next five years," said Mario Greco, Chief Executive Officer of Zurich Insurance Group, Switzerland, a participant in the consortium. "We expect the consortium to help adopt best cybersecurity practices and reduce the complexity of diverging cyber regulation around the world."
Incumbents are increasingly linking technology companies to their system infrastructure – either voluntarily or as a result of regulation such as the European Union's Payment Services Directive 2 – making it crucial to have a reliable and objective cybersecurity framework in place. At the same time, the assessment will benefit new entrants.
"Fintechs can only deliver on their customer experience promises if the financial system is able to manage the risks adequately," said Matthew Blake, Head of the Financial and Monetary System Initiative at the World Economic Forum. "This consortium will offer technology companies a clear goalpost and thus enable them to implement sound cybersecurity measures at the product design stage."
Kabbage Chief Executive Officer Rob Frohwein added: "Kabbage is joining the World Economic Forum consortium because cybersecurity is a never-ending, age-long issue that requires a long-lasting solution for tomorrow and not a Band-Aid for today. We need a living global standard that allows financial services companies to compete and work with incumbent institutions across borders and industries."
The consortium will commence work immediately in close consultation with the World Economic Forum's new Global Centre for Cybersecurity in Geneva, Switzerland. It will develop common principles for cybersecurity assessments, guidance for implementation, a point-based scoring framework, and guidance on improving an organization's score. It will draw upon a similar, domestic-focused project undertaken in 2017 by the US Chamber of Commerce on Critical Infrastructure Protection, Information Sharing and Cybersecurity.
"Financial services firms face specific challenges in managing cyber-risk – from technology and talent to regulations and effective collaboration – that cannot be fully addressed by a single institution," said Ted Moynihan, Managing Partner, Financial Services, Oliver Wyman Group (MMC), United Kingdom, a knowledge partner for the World Economic Forum's work on the global financial system.
World Bank Supports Maldives in its Journey Towards Resilience and Prosperity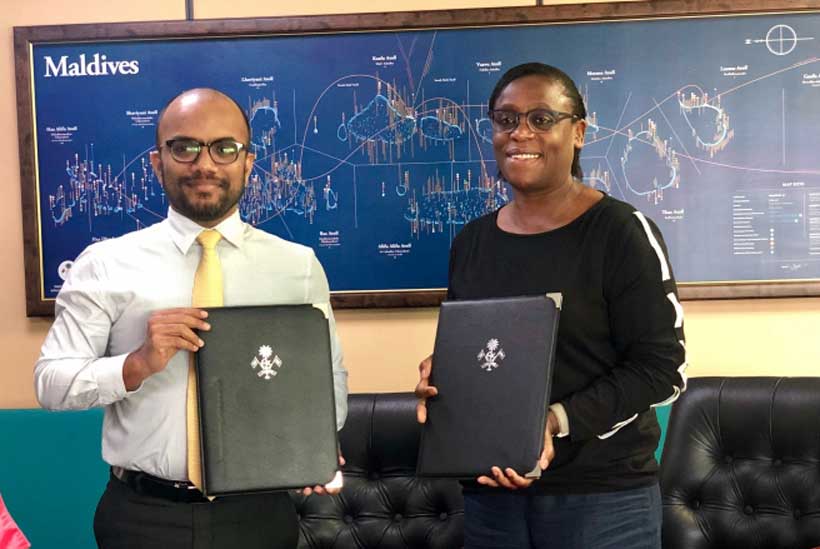 The World Bank is providing support to the Government of Maldives to strengthen the country's sustainability of public finances while minimizing impacts of natural hazards. Two complementary agreements – one to enhance budget credibility and reduce fiscal pressures, and the other to help the government support reforms for increased resilience and take immediate action during an emergency – were signed to that effect.
The first agreement, a $20 million Development Policy Financing (DPF), will focus on improving the policy framework for enhancing sustainability of public finances and strengthening the policy framework to increase budget credibility. The second agreement is a $10 million Catastrophe Deferred Drawdown Option, (Cat DDO), with an associated Pandemic Emergency Financing Facility (PEF). The Cat DDO will help enhance the Maldives' financial capacity to effectively manage the human, physical and fiscal impact of climate change, natural disasters and diseases.
The suite of instruments are quick disbursing sources of financing that will support the government to take immediate response, relief and recovery activities following a disaster or an emergency, including health.
The agreements were signed today at the Ministry of Finance by Minister of Finance, Hon. Ibrahim Ameer and the World Bank Country Director for Maldives, Nepal and Sri Lanka, Dr. Idah Pswarayi-Riddihough.
"The agreements are part of integrated risk management options to improve the country's resilience to shocks and safeguard macroeconomic sustainability," stated Idah Pswarayi-Riddihough, World Bank Country Director for Maldives, Nepal and Sri Lanka. "In addition, it is for the first time that a country in South Asia has prepared a Cat DDO that is linked with this new pandemic emergency financing. This is a kind of insurance for the future."
Maldives has made considerable progress in its macroeconomic and human capital indicators. However, due to its unique geographical placement, vulnerability remains high, and Maldives can increase its resilience by strengthening its fiscal management and preparedness for shocks. The country also continues to be vulnerable to natural hazards and extreme climatic events with considerable economic consequences.
The co-task team leaders of the projects, Fernando Im and Armando Guzman, commended the Maldivian government on their vision, and commitment in achieving a remarkable and innovative milestone. This is particularly important given that Maldives is a small island state.
UNIDO and Kenya to increase cooperation for inclusive and sustainable industrial development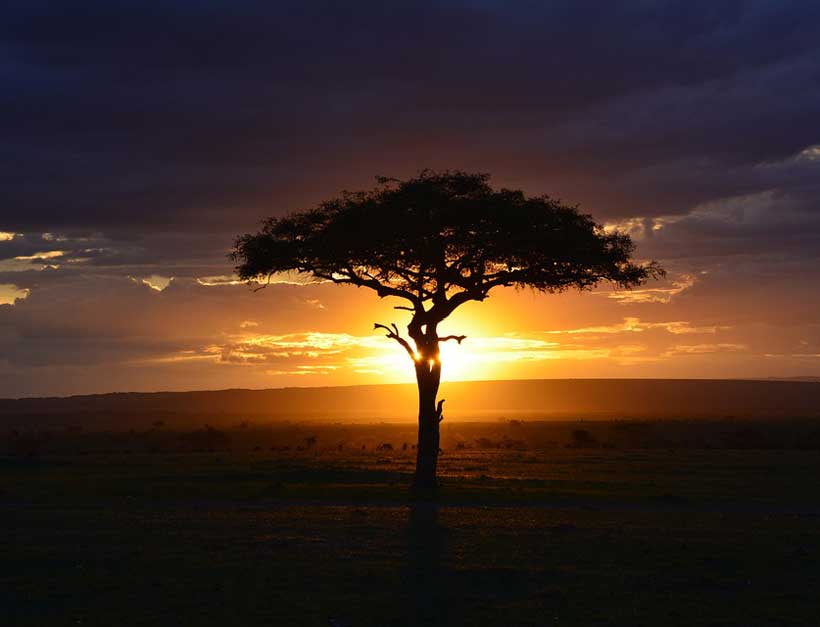 LI Yong, the Director General of the United Nations Industrial Development Organization (UNIDO), arrived for a two day official visit to Kenya where he will meet numerous high-level government and private sector representatives, including H. E. President Uhuru Kenyatta, one of the Africa Heads of State and Government who are also Champions for the Third Industrial Development Decade for Africa (IDDA III).
During his official visit, LI Yong will also meet with the Cabinet Secretary of the Ministry of Industry, Trade and Cooperatives, the Cabinet Secretary of the Ministry of Energy and the Cabinet Secretary of the Ministry of Foreign Affairs, with whom he will have the opportunity to discuss stronger collaboration, including through UNIDO's Programme for Country Partnership (PCP), the Organization's innovative model for accelerating inclusive and sustainable industrial development.
Further, the UNIDO Director General will meet key private sector representatives, including from the Kenya Association of Manufacturers and will pay a visit to the Kenya Industrial Research and Development Institute (KIRDI). The two day visit will allow LI Yong to also meet with donors and development partners, including the UN Resident Coordinator and the United Nations Country Team (UNCT) as well as, inter alia, the Head of Development Cooperation and Acting Ambassador of the EU delegation to Kenya and the Ambassador of Italy to Kenya.
UN Security Council discusses Kashmir- China urges India and Pakistan to ease tensions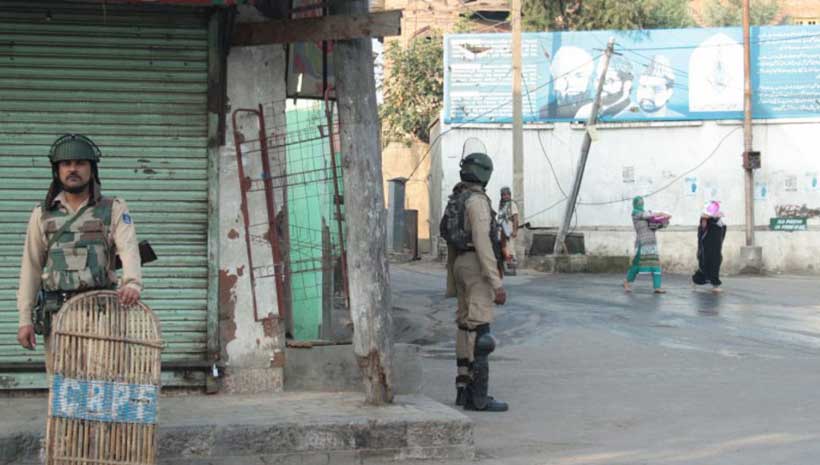 The Security Council considered the volatile situation surrounding Kashmir on Friday, addressing the issue in a meeting focused solely on the dispute, within the UN body dedicated to resolving matters of international peace and security, for the first time since 1965.
Although the meeting took place behind closed doors in New York, the Chinese Ambassador, Zhang Jun, spoke to reporters outside the chamber following deliberations, urging both India and Pakistan to "refrain from taking any unilateral action which might further aggravate" what was an already "tense and very dangerous" situation.
The Indian-administered part of the majority-Muslim region, known as Jammu and Kashmir had its special status within the constitution revoked by the Indian Government on 5 August, placing it under tighter central control. Pakistan has argued that the move violates international law.
The UN has long maintained an institutional presence in the contested area, which both countries claim in its entirety, with the areas under separate administration, divided by a so-called Line of Control. The UN Military Observer Group in Indian and Pakistan (UNMOGIP) observes and reports on any ceasefire violations.
In a statement issued on 8 August, UN Secretary-General António Guterres said he had been following the situation in Jammu and Kashmir "with concern", making an appeal for "maximum restraint".
"The position of the United Nations on this region is governed by the Charter…and applicable Security Council resolutions", said the statement. "The Secretary-General also recalls the 1972 Agreement on bilateral relations between India and Pakistan also known as the Simla Agreement, which states that the final status of Jammu and Kashmir is to be settled by peaceful means", in accordance with the UN Charter.
Ambassador Zhang said Council members had "expressed their serious concern" concerning the current situation in Jammu and Kashmir…The Kashmir issue should be resolved properly through peaceful means, in accordance with the UN Charter, the relevant Security Council resolutions and bilateral agreements."
Pakistan requested the Security Council meeting on 13 August, and it was subsequently called for by Permament Member, China.
Speaking to reporters outside the chamber, Pakistan's Ambassador, Maleeha Lodhi said the meeting had allowed "the voice of the people of the occupied Kashmir" to be heard "in the highest diplomatic forum of the world." She argued that "the fact that this meeting took place, is testimony to the fact that this is an international dispute."
She said that "as far as my country is concerned, we stand ready for a peaceful settlement of the state of Jammu and Kashmir. I think today's meeting nullifies India's claim that Jammu and Kashmir is an internal matter for India. Today the whole world is discussing the occupied state and the situation there."
Speaking a few minutes later, India's Ambassador, Syed Akbaruddin, said that "our national position was, and remains, that matters related to Article 370 of the Indian Constitution, are entirely an internal matter of India…The recent decisions taken by the Government of India and our legislative bodies are intended to ensure that good governance is promoted, socio-economic development is enhanced for our people in Jammu and Kashmir and Ladakh."
He said that the Chief Secretary of Jammu and Kashmir had announced measures which would return the region towards a state of "normalcy"
"India remains committed to ensure that the situation there remains calm and peaceful. We are committed to all the agreements that we have signed on this issue."
But without naming names, he stated that "of particular concern is that one state is using terminology of jihad against and promoting violence in India, including by their leaders", adding that India was committed to the principle "that all issues between India and Pakistan, as well as India and any other country, will be resolved bilaterally, peacefully, and in a manner that behooves normal inter-state relations between countries."