How Liars in US 'News'-Media Build on Prior Lies in US 'News'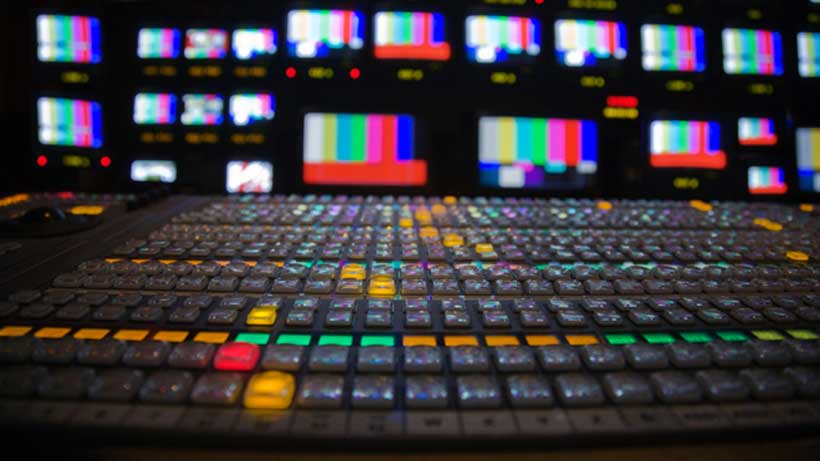 The means by which the vast majority of Americans are deceived to believe fake 'news' that's based on fake 'history', will be described here, so as to enable America to be understood correctly, as a fake 'democracy', the perpetual-war-for-perpetual-peace nation that the entire world considers to be by far the most dangerous nation, the biggest threat to world peace, anywhere on this planet. The system of mass-deceit in America, will be the subject, and examples will be cited here as embodiments displaying this system of mass-deceit — the mass-deceit that enables the U.S. Government to be the world's most aggressive, most destructive, not only in Iraq, and in Yemen, but shamelessly, and repeatedly, destroying worldwide, with no respect for international laws that this Government blatantly violates, and is never held accountable for having violated. How is this mass-deceit, and total impunity, to be understood correctly, truthfully? That's the question addressed here.
TIME magazine's cover-story, "VOICES FROM THE RUBBLE: Syrians on living in the line of fire", issue-date 12 March 2018, was co-authored by Wendy Pearlman, who recently published a book of narratives from many Syrian-war victims who blame Bashar al-Assad (whom the U.S. Government wants to overthrow) for the miseries they've suffered since the "Arab Spring" started in 2011. Her co-authored article in TIME reads like a brief version of her sole-authored book. To read either the book or the article is to receive the impression that Assad must be a monster, and that he certainly is an extremely unpopular person in Syria. However, both impressions are demonstrably false. This isn't necessarily to assert that Pearlman doesn't believe what she writes, but only that there's a great willingness on the part of U.S.-and-allied 'news'-media to spread (i.e., to hire and publish propagandists who write such) extremely one-sided accounts that support the U.S. Government's regime-change story-line (in today's Syria, just the same as it was in 2003 Iraq — but then it was against Saddam Hussein), so that America's 'news'media might as well be controlled by the very same people who control America's invasion-craving international corporations, like Lockheed Martin and ExxonMobil. Accounts from the other side of this war — the side that will here be documented to be the truth, namely that Bashar al-Assad is overwhelmingly popular amongst the Syrian people — have been published online-only, by terrific investigative journalists such as Vanessa Beeley, and Eva Bartlett, among others; but, none of those high-quality journalists have been accepted for publication by mainstream members of the U.S. and allied 'news'-media. That side regarding this war, the "inconvenient" truth about it, is instead blacked-out, by the mainstream 'news' media — the U.S. regime's PR mouthpieces.
Perhaps what's even worse is that 'alternative-news' media in the U.S. and its allies, have, likewise, almost universally, given voice only (or, in other cases, mainly) to the anti-Assad side of this war. Are they, too, controlled by the U.S. aristcracy?
The following report exposes one faux-'progressive' war-monger and propagandist for U.S. invasions of countries that never invaded nor even threatened the U.S.: Amy Goodman, and her "Democracy Now!" 'alternative' 'news' media for Democratic Party billionaires' international operations (such as for regime-change in Syria). These propaganda-operations (just like the acknowlegedly mainstream ones, such as TIME) promote using U.S. taxpayers' money (the U.S. military, which is the most respected institution amongst Americans and thus receives "the benefit of the doubt" regarding any atrocities it may perpetrate — such as its having poisoned Iraq with depleted uranium, for example) — using taxpayers' money for so-called 'humanitarian' reasons that are actually just sales-angles for American billionaires' bloody conquests of resistant foreign countries (in this case, Syria). This propaganda is aimed at fooling liberals, or even "peaceniks," into supporting what are actually hidden financial benefits for these behind-the-scenes billionaires.
Exposed here will be the depths that hypocrisy and psychopathy (both of which are pervasive at the very top of society, amongst the aristocrats and their retainers) plunge down to, in American 'news'. This type of operation can be done only by taking advantage, especially, of well-intentioned Democrats, in order for billionaires to become enabled to use taxpayers' money, to boost actually the private wealth not only of Democratic Party billionaires, but even of Republican Party billionaires — even of 'the political opposition.' The example that will be presented in detail here, typifies a depraved scheme for the warfare-state (not the welfare-state, which instead becomes proportionately reduced as the warfare-state becomes increased), a scheme (support of the military-industrial complex, or "MIC," and its permanent-war-for-permanent-peace economy) which largely controls America, in order to build and maintain the public's support for obscenely high 'defense' spending and billionaires' 'defense' profits, which government-spending produces catastrophes for the victim-nations, such as Iraq 2003, Libya 2011, and Syria 2012-, all of which invasions are especially profitable for the owners of America's 'defense' contractors such as General Dynamics and Lockheed Martin, which depend upon war in order to funnel money from the domestic masses, to the domestic classes, via taxes. And, of course, American resource-extraction corporations, such as oil-and-gas giants, also benefit handsomely from it, by grabbing foreign resources. Megabanks benefit, too. After all: it's the U.S. aristocracy that's behind this, the ultimate paymasters for these propaganda-operations (and some details of this fact of aristocratic sponsorship will be documented here).
Goodman opened her February 23rd youtube,

As Death Toll Rises in Eastern Ghouta, Has International Community Abandoned the Syrian People?
Democracy Now! 23 February 2018
"A 'monstrous campaign of annihilation' — that's how the United Nations is describing the Syrian Government's recent barrage of air strikes and artillery fire against the rebel-held enclave of Eastern Ghouta."
and she introduced there what were actually her carefully vetted neoconservative-neoliberal three guests, to discuss why Syria's Government is (supposedly) the enemy of the Syrian people, and thereby, also supposedly, America's enemy (though it's actually neither — but it is instead the enemy of American, Saudi, and Qatari, billionaires):
"On Thursday [February 22nd], we hosted an extended web-only conversation with Rawya Rageh of Amnesty International, Syrian-American journalist Alia Malek and Wendy Pearlman, author of 'We Crossed a Bridge and It Trembled: Voices from Syria'."
The first thing that was hidden from her viewers was that all three guests are propagandists whose careers are heavily dependent upon their having won approval from U.S. billionaires and centi-millionaires, and from those individuals' foreign colleagues.
The Wikipedia article about Raya Rageh lists the numerous employers and sponsors of her career, such as Columbia University Graduate School of Journalism, and Al Jazeera — the broadcast network controlled by the royal Thani family, who own gas-rich Qatar (and who want a gax-pipeline to be built through Syria into the European Union), and whose media-strategy (since they're allies of U.S. billionaires) is to broadcast pro-jihadist propaganda inside the country that they own (Qatar), in its Arabic language, which few Westerners can understand, but to broadcast anti-jihadist propaganda in Western languages in Western and anti-jihadist countries.
Alia Malek received the 2016 Hiett Prize award from The Dallas Institute, which was founded by Margaret McDermott, the former society-page editor of the Dallas Morning News, and the widow of Geophysical Service Inc. co-founder Eugene McDermott, whose company developed technology for finding oil-and-gas deposits, such as in Qatar. Malek was a senior writer for the Thanis' Al Jazeera America, and has also been published in New Yorker, New York Times, and The Nation. Her popularly selling 2017 book blaming Bashar al-Assad for the war in Syria, The Home That Was Our Country: A Memoir of Syria, describes the "oppression that exists in a dictatorship," and makes no mention, at all, of the 2014 elections in Syria, which were internationally monitored since there was a war going on, and in which, Syrians, not only inside Syria but who had escaped the war and lived abroad, voted, and in which the sitting President, Assad, won 89% of the total votes cast.
Furthermore, the British polling firm Orb International's 2014 nationwide Syrian poll found (page 10) 35% support for "The Assad Government" and only 21% support for "Political Opposition" and 14% support for "Moderate armed opposition" plus 13% support for "Violent extremist religious groups".
A year later, Orb polled again, and found ("Table 3") that 47% of Syrians said that Assad had a "positive" effect on the country (this question hadn't been asked in the year-earlier, 2014, poll); 37% said "Arab Gulf Countries" (the U.S. Government's allies) did; 36% said "Free Syrian Army" (America's proxies or boots-on-the-ground fighting against Assad) did; 25% said "Nusra Front" (Al Qaeda in Syria, which trained and led the Free Syrian Army) did; and 21% said "Islamic State" (ISIS or ISIL) did. 76% said ISIL had a "negative effect" on Syria, and a full 82% of Syrians said (Table 26) "ISIL is produced by the United States."
So, Amy Goodman's propaganda in "Democracy Now!" regarding Syria, was actually against any democracy at all, in Syria; because, clearly, democracy would retain the existing Syrian President in office. Her position was thus identical to former U.S. President Barack Obama's position, against democracy in Syria, and for Al Qaeda in Syria. U.S. President Donald Trump continues that policy.
Here is what Goodman's guest Wendy Pearlman had written in Huffington Post, on 23 April 2014, under the headline "The Argument Against U.S. Intervention in Syria… And Why It's Wrong":
Jihadist groups became powerful in Syria because blood flowed for months while the opposition's cries for assistance went ignored. Had the international community acted earlier, these extremists might never have emerged on the scene. Most Syrians view al-Qaeda as another form of tyranny. Many have risked their lives to protest agianst [against] it. It is a cruel irony that the United States, which championed the "war on terror," now leaves besieged civilians to fight al-Qaeda on their own. …
In Iraq and Afghanistan, the U.S. imposed regime change from the outside. In Syria, an anti-regime struggle emerged from the grassroots. …
The reality (quite the opposite of Pearlman's "It is a cruel irony that the United States, which championed the 'war on terror,' now leaves besieged civilians to fight al-Qaeda on their own") is that ever since 2012 the U.S. regime has actually been supporting and supplying arms to Al Qaeda in Syria so as to overthrow the secular, non-sectarian, Government of Syria — which Assad heads — and to replace it by a fundamentalist-Sunni theocratic one, which will cooperate with Qatar and Saudi Arabia to allow U.S. oil-and-gas pipelines to be built through Syria. The reality is also that U.S. President Barack Obama entered office in 2009 hoping to do this, and that the entire "Arab Spring" movement was aimed at achieving the Thanis' will throughout the region: The Thanis are the main financial supporters of the Muslim Brotherhood (which briefly took over in Egypt after the "Arab Spring"), but they also back Al Qaeda when America's White House does (such as in Syria). And the U.S. Government had long been preparing the "Arab Spring" movement — by no means was it only the Thanis. (In fact, Obama came into office hoping for something like that; and, by 2011, his Administration was actively planning to exploit it specifically so as to overthrow Bashar al-Assad.
First published at strategic culture
Wendy Sherman's China visit takes a terrible for the US turn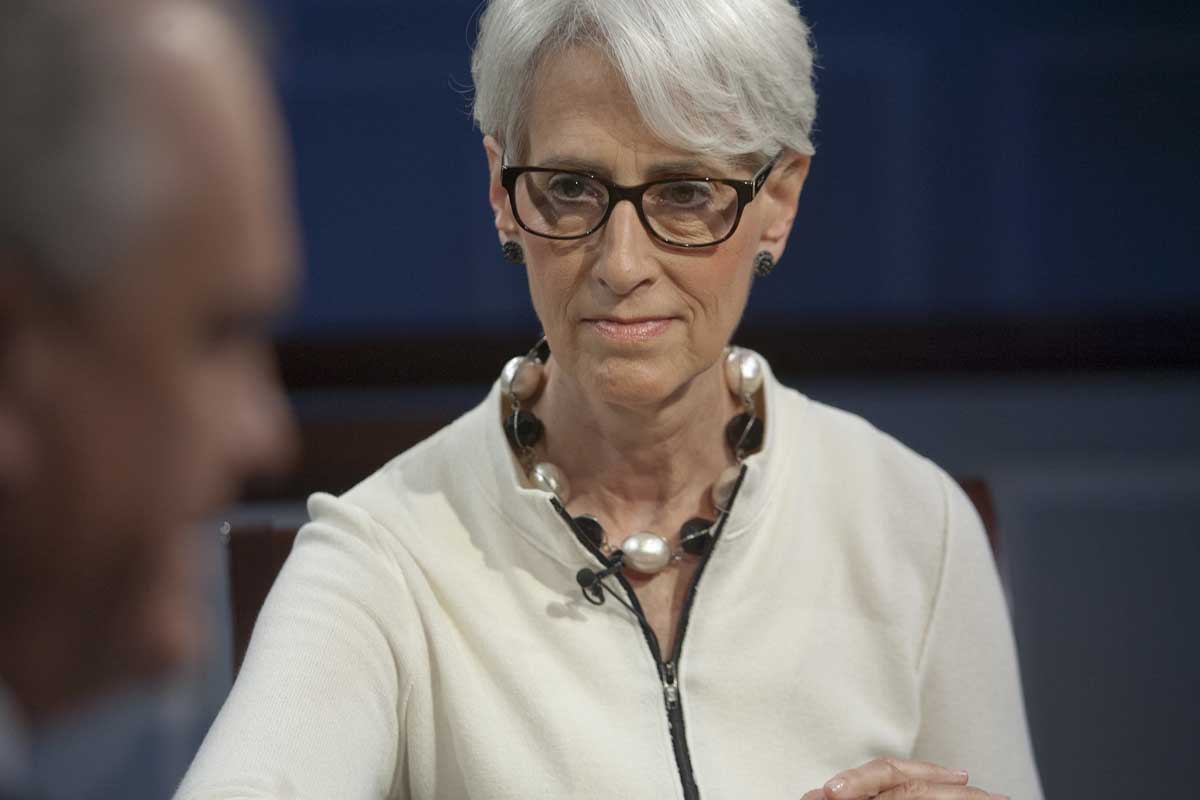 US Deputy Secretary of State, Wendy Sherman, had high hopes for the meeting in China. At first, the Chinese side did not agree to hold the meeting at all. The reaction had obvious reasons: Antony Blinken's fiasco in Alaska left the Chinese disrespected and visibly irritated. This is not why they travelled all the way.
So then the State Department had the idea of sending Wendy Sherman instead. The US government actually needs China more than China needs the US. Sherman was in China to actually prepare the ground for Biden and a meeting between the two presidents, expecting a red carpet roll for Biden as if it's still the 2000s — the time when it didn't matter how the US behaved. Things did not go as expected.
Instead of red carpet talk, Sherman heard Dua Lipa's "I got new rules".
That's right — the Chinese side outlined three bottom lines warning the US to respect its system, development and sovereignty and territorial integrity. In other words, China wants to be left alone.
The bottom lines were not phrased as red lines. This was not a military conflict warning. This was China's message that if any future dialogue was to take place, China needs to be left alone. China accused the US of creating an "imaginary enemy". I have written about it before — the US is looking for a new Cold War but it doesn't know how to start and the problem is that the other side actually holds all the cards.
That's why the US relies on good old militarism with an expansion into the Indo-Pacific, while aligning everyone against China but expecting the red carpet and wanting all else in the financial and economic domains to stay the same. The problem is that the US can no longer sell this because there are no buyers. Europeans also don't want to play along.
The headlines on the meeting in the US press are less flattering than usual. If the US is serious about China policy it has to be prepared to listen to much more of that in the future. And perhaps to, yes, sit down and be humble.
Why Jen Psaki is a well-masked Sean Spicer
When Sarah Huckabee Sanders showed up on the scene as White House Press Secretary, the reaction was that of relief. Finally — someone civil, normal, friendly. Jen Psaki's entry this year was something similar. People were ready for someone well-spoken, well-mannered, even friendly as a much welcome change from the string of liars, brutes or simply disoriented people that the Trump Administration seemed to be lining up the press and communications team with on a rolling basis. After all, if the face of the White House couldn't keep it together for at least five minutes in public, what did that say about the overall state of the White House behind the scenes?
But Psaki's style is not what the American media and public perceive it to be. Her style is almost undetectable to the general American public to the point that it could look friendly and honest to the untrained eye or ear. Diplomatic or international organization circles are perhaps better suited to catch what's behind the general mannerism. Jen Psaki is a well-masked Sean Spicer, but a Sean Spicer nevertheless. I actually think she will do much better than him in Dancing With The Stars. No, in fact, she will be fabulous at Dancing With The Stars once she gets replaced as White House Press Secretary.
So let's take a closer look. I think what remains undetected by the general American media is veiled aggression and can easily pass as friendliness. Psaki recently asked a reporter who was inquiring about the Covid statistics at the White House why the reporter needed that information because Psaki simply didn't have that. Behind the brisk tone was another undertone: the White House can't be questioned, we are off limits. But it is not and that's the point.
Earlier, right at the beginning in January, Psaki initially gave a pass to a member of her team when the Politico stunner reporter story broke out. The reporter was questioning conflict of interest matters, while the White House "stud" was convinced it was because he just didn't chose her, cursing her and threatening her. Psaki sent him on holidays. Nothing to see here folks, move along.
Psaki has a level of aggression that's above average, yet she comes across as one of the most measured and reasonable White House Press Secretaries of the decade. And that's under pressure. But being able to mask that level of deflection is actually not good for the media because the media wants answers. Style shouldn't (excuse the pun) trump answers. And being able to get away smoothly with it doesn't actually serve the public well. Like that time she just walked away like it's not a big deal. It's the style of "as long as I say thank you or excuse me politely anything goes". But it doesn't. And the American public will need answers to some questions very soon. Psaki won't be able to deliver that and it would be a shame to give her a pass just because of style.
I think it's time that we start seeing Psaki as a veiled Sean Spicer. And that Dancing with the Stars show — I hope that will still run despite Covid.
As Refugees Flee Central America, the Mexican Public Sours On Accepting Them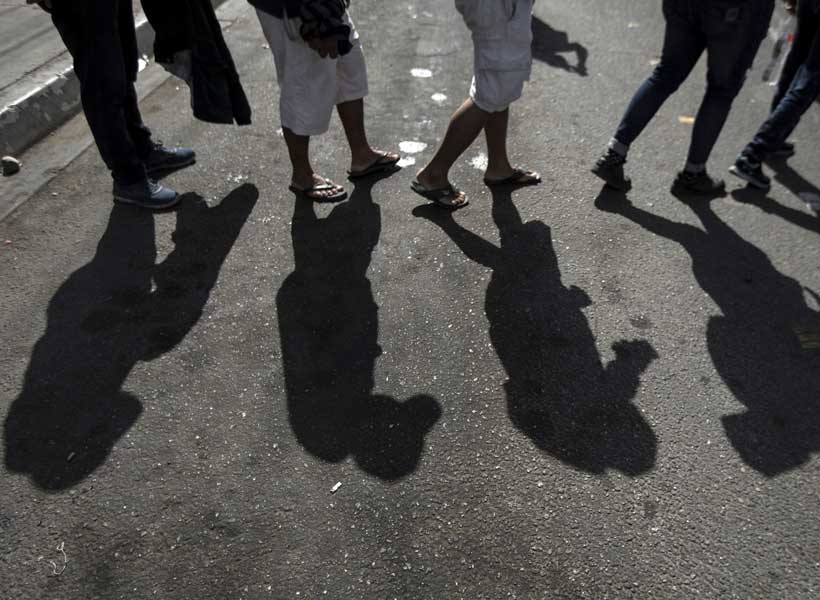 Authors: Isabel Eliassen, Alianna Casas, Timothy S. Rich*
In recent years, individuals from Central America's Northern Triangle (El Salvador, Guatemala, and Honduras) have been forced out of their home countries by extreme poverty and gang violence. While initial expectations were that the Lopez Obrador administration would be more welcoming to migrants, policies have slowly mirrored those of his predecessor, and do not seem to have deterred refugees. COVID-19 led to a decrease in refugees arriving in Mexico, and many shelters in Mexico closed or have limited capacity due to social distancing restrictions. Now that the COVID-19 situation has changed, arrivals could increase again to the levels seen in late 2018 or 2019, with overcrowded refugee centers lacking in medical care as potential grounds for serious COVID-19 outbreaks.
Mexico increasingly shares a similar view as the US on this migration issue, seeking ways to detain or deport migrants rather than supporting or protecting them. For instance, Mexico's National Immigration Institute has been conducting raids on freight trains to find and detain migrants. Public opinion likely shapes these policies. In the US, support for allowing migrants into the country appeared to increase slightly from 2018 to 2019, but no significant majority emerges. Meanwhile, Mexican public opinion increasingly exhibits anti-immigrant sentiments, declining considerably since 2018, with a 2019 Washington Post poll showing that 55% supported deporting Central Americans rather than providing temporary residence and a 2019 El Financiero poll finding 63% supportive of closing to border to curb migration.
New Data Shows the Mexican Public Unwelcoming
To gauge Mexican public opinion on refugees, we conducted an original web survey June 24-26 via Qualtrics, using quota sampling. We asked 625 respondents to evaluate the statement "Mexico should accept refugees fleeing from Central America" on a five-point Likert scale from strongly disagree to strongly agree. For visual clarity, we combined disagree and agree categories in the figure below.
Overall, a plurality (43.84%) opposed accepting refugees, with less than a third (30.08%) supportive. Broken down by party affiliation, we see similar results, with the largest opposition from the main conservative party PAN (52.90%) and lowest in the ruling party MORENA (41.58%). Broken down by gender, we find women slightly more supportive compared to men (32.60% vs. 27.04%), consistent with findings elsewhere and perhaps acknowledgment that women and children historically comprise a disproportionate amount of refugees. Regression analysis again finds PAN supporters to be less supportive than other respondents, although this distinction declines once controlling for gender, age, education and income, of which only age corresponded with a statistically significant decline in support. It is common for older individuals to oppose immigration due to generational changes in attitude, so this finding is not unexpected.
We also asked the question "On a 1-10 scale, with 1 being very negative and 10 very positive, how do you feel about the following countries?" Among countries listed were the sources of the Central American refugees, the three Northern Triangle countries. All three received similar average scores (Guatemala: 4.33, Honduras: 4.05, El Salvador: 4.01), higher than Venezuela (3.25), but lower than the two other countries rated (US: 7.71, China: 7.26) Yet, even after controlling for general views of the Central American countries, we find the public generally unsupportive of accepting refugees.
How Should Mexico Address the Refugee Crisis?
Towards the end of the Obama administration, aid and other efforts directed at resolving the push factors for migration in Central America, including decreasing violence and limiting corruption, appeared to have some success at reducing migration north. President Trump's policies largely did not improve the situation, and President Biden has begun to reverse those policies and re-implement measures successful under Obama.
As discussed in a meeting between the Lopez Obrador administration and US Vice President Kamala Harris, Mexico could adopt similar aid policies, and decreasing the flow of migrants may make the Mexican public respond more positively to accepting migrants. Lopez Obrador committed to increased economic cooperation with Central America days into his term, with pledges of aid as well, but these efforts remain underdeveloped. Threats to cut aid expedite deportations only risks worsening the refugee crisis, while doing little to improve public opinion.
Increasingly, the number of family units from Guatemala and Honduras seeking asylum in Mexico, or the United States, represents a mass exodus from Central America's Northern Triangle to flee insecurity. Combating issues such as extreme poverty and violence in Central American countries producing the mass exodus of refugees could alleviate the impact of the refugee crisis on Mexico. By alleviating the impact of the refugee crisis, refugees seeking asylum will be able to navigate immigration processes easier thus decreasing tension surrounding the influx of refugees.
Likewise, identifying the public's security and economic concerns surrounding refugees and crafting a response should reduce opposition. A spokesperson for Vice President Harris stated that border enforcement was on the agenda during meetings with the Lopez Obrador administration, but the Mexican foreign minister reportedly stated that border security was not to be addressed at the meeting. Other than deporting migrants at a higher rate than the US, Mexico also signed an agreement with the US in June pledging money to improve opportunities for work in the Northern Triangle. Nonetheless, questions about whether this agreement will bring meaningful change remain pertinent in the light of a worsening crisis.
Our survey research shows little public interest in accepting refugees. Public sentiment is unlikely to change unless the Lopez Obrador administration finds ways to both build sympathy for the plights of refugees and address public concerns about a refugee crisis with no perceived end in sight. For example, research in the US finds public support for refugees is often higher when the emphasis is on women and children, and the Lopez Obrador administration could attempt to frame the crisis as helping specifically these groups who historically comprise most refugees. Likewise, coordinating efforts with the US and other countries may help portray to the public that the burden of refugee resettlement is being equitably shared rather than disproportionately placed on Mexico.
Facing a complex situation affecting multiple governments requires coordinated efforts and considerable resources to reach a long-term solution. Until then, the Central American refugee crisis will continue and public backlash in Mexico likely increase.
Isabel Eliassen is a 2021 Honors graduate of Western Kentucky University. She triple majored in International Affairs, Chinese, and Linguistics.
Alianna Casas is an Honors Undergraduate Researcher at Western Kentucky University, majoring in Business Economics, Political Science, and a participant in the Joint Undergraduate/Master's Program in Applied Economics.
Timothy S. Rich is an Associate Professor of Political Science at Western Kentucky University and Director of the International Public Opinion Lab (IPOL). His research focuses on public opinion and electoral politics.
Funding for this survey was provided by the Mahurin Honors College at Western Kentucky University.