How Liars in US 'News'-Media Build on Prior Lies in US 'News'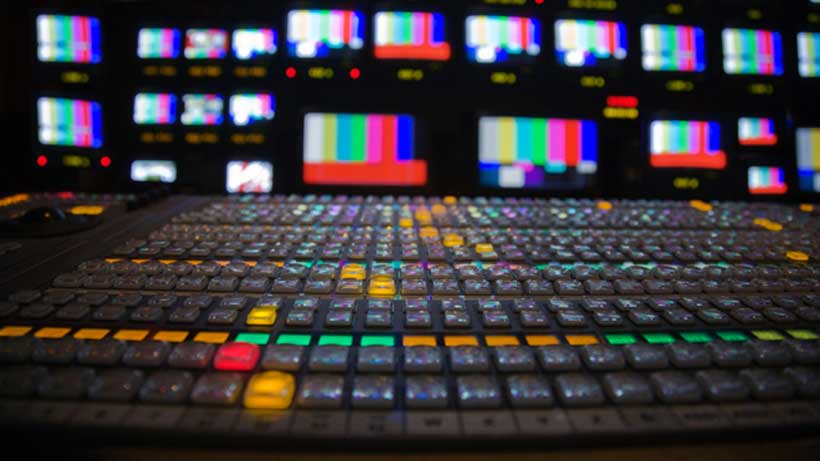 The means by which the vast majority of Americans are deceived to believe fake 'news' that's based on fake 'history', will be described here, so as to enable America to be understood correctly, as a fake 'democracy', the perpetual-war-for-perpetual-peace nation that the entire world considers to be by far the most dangerous nation, the biggest threat to world peace, anywhere on this planet. The system of mass-deceit in America, will be the subject, and examples will be cited here as embodiments displaying this system of mass-deceit — the mass-deceit that enables the U.S. Government to be the world's most aggressive, most destructive, not only in Iraq, and in Yemen, but shamelessly, and repeatedly, destroying worldwide, with no respect for international laws that this Government blatantly violates, and is never held accountable for having violated. How is this mass-deceit, and total impunity, to be understood correctly, truthfully? That's the question addressed here.
TIME magazine's cover-story, "VOICES FROM THE RUBBLE: Syrians on living in the line of fire", issue-date 12 March 2018, was co-authored by Wendy Pearlman, who recently published a book of narratives from many Syrian-war victims who blame Bashar al-Assad (whom the U.S. Government wants to overthrow) for the miseries they've suffered since the "Arab Spring" started in 2011. Her co-authored article in TIME reads like a brief version of her sole-authored book. To read either the book or the article is to receive the impression that Assad must be a monster, and that he certainly is an extremely unpopular person in Syria. However, both impressions are demonstrably false. This isn't necessarily to assert that Pearlman doesn't believe what she writes, but only that there's a great willingness on the part of U.S.-and-allied 'news'-media to spread (i.e., to hire and publish propagandists who write such) extremely one-sided accounts that support the U.S. Government's regime-change story-line (in today's Syria, just the same as it was in 2003 Iraq — but then it was against Saddam Hussein), so that America's 'news'media might as well be controlled by the very same people who control America's invasion-craving international corporations, like Lockheed Martin and ExxonMobil. Accounts from the other side of this war — the side that will here be documented to be the truth, namely that Bashar al-Assad is overwhelmingly popular amongst the Syrian people — have been published online-only, by terrific investigative journalists such as Vanessa Beeley, and Eva Bartlett, among others; but, none of those high-quality journalists have been accepted for publication by mainstream members of the U.S. and allied 'news'-media. That side regarding this war, the "inconvenient" truth about it, is instead blacked-out, by the mainstream 'news' media — the U.S. regime's PR mouthpieces.
Perhaps what's even worse is that 'alternative-news' media in the U.S. and its allies, have, likewise, almost universally, given voice only (or, in other cases, mainly) to the anti-Assad side of this war. Are they, too, controlled by the U.S. aristcracy?
The following report exposes one faux-'progressive' war-monger and propagandist for U.S. invasions of countries that never invaded nor even threatened the U.S.: Amy Goodman, and her "Democracy Now!" 'alternative' 'news' media for Democratic Party billionaires' international operations (such as for regime-change in Syria). These propaganda-operations (just like the acknowlegedly mainstream ones, such as TIME) promote using U.S. taxpayers' money (the U.S. military, which is the most respected institution amongst Americans and thus receives "the benefit of the doubt" regarding any atrocities it may perpetrate — such as its having poisoned Iraq with depleted uranium, for example) — using taxpayers' money for so-called 'humanitarian' reasons that are actually just sales-angles for American billionaires' bloody conquests of resistant foreign countries (in this case, Syria). This propaganda is aimed at fooling liberals, or even "peaceniks," into supporting what are actually hidden financial benefits for these behind-the-scenes billionaires.
Exposed here will be the depths that hypocrisy and psychopathy (both of which are pervasive at the very top of society, amongst the aristocrats and their retainers) plunge down to, in American 'news'. This type of operation can be done only by taking advantage, especially, of well-intentioned Democrats, in order for billionaires to become enabled to use taxpayers' money, to boost actually the private wealth not only of Democratic Party billionaires, but even of Republican Party billionaires — even of 'the political opposition.' The example that will be presented in detail here, typifies a depraved scheme for the warfare-state (not the welfare-state, which instead becomes proportionately reduced as the warfare-state becomes increased), a scheme (support of the military-industrial complex, or "MIC," and its permanent-war-for-permanent-peace economy) which largely controls America, in order to build and maintain the public's support for obscenely high 'defense' spending and billionaires' 'defense' profits, which government-spending produces catastrophes for the victim-nations, such as Iraq 2003, Libya 2011, and Syria 2012-, all of which invasions are especially profitable for the owners of America's 'defense' contractors such as General Dynamics and Lockheed Martin, which depend upon war in order to funnel money from the domestic masses, to the domestic classes, via taxes. And, of course, American resource-extraction corporations, such as oil-and-gas giants, also benefit handsomely from it, by grabbing foreign resources. Megabanks benefit, too. After all: it's the U.S. aristocracy that's behind this, the ultimate paymasters for these propaganda-operations (and some details of this fact of aristocratic sponsorship will be documented here).
Goodman opened her February 23rd youtube,

As Death Toll Rises in Eastern Ghouta, Has International Community Abandoned the Syrian People?
Democracy Now! 23 February 2018
"A 'monstrous campaign of annihilation' — that's how the United Nations is describing the Syrian Government's recent barrage of air strikes and artillery fire against the rebel-held enclave of Eastern Ghouta."
and she introduced there what were actually her carefully vetted neoconservative-neoliberal three guests, to discuss why Syria's Government is (supposedly) the enemy of the Syrian people, and thereby, also supposedly, America's enemy (though it's actually neither — but it is instead the enemy of American, Saudi, and Qatari, billionaires):
"On Thursday [February 22nd], we hosted an extended web-only conversation with Rawya Rageh of Amnesty International, Syrian-American journalist Alia Malek and Wendy Pearlman, author of 'We Crossed a Bridge and It Trembled: Voices from Syria'."
The first thing that was hidden from her viewers was that all three guests are propagandists whose careers are heavily dependent upon their having won approval from U.S. billionaires and centi-millionaires, and from those individuals' foreign colleagues.
The Wikipedia article about Raya Rageh lists the numerous employers and sponsors of her career, such as Columbia University Graduate School of Journalism, and Al Jazeera — the broadcast network controlled by the royal Thani family, who own gas-rich Qatar (and who want a gax-pipeline to be built through Syria into the European Union), and whose media-strategy (since they're allies of U.S. billionaires) is to broadcast pro-jihadist propaganda inside the country that they own (Qatar), in its Arabic language, which few Westerners can understand, but to broadcast anti-jihadist propaganda in Western languages in Western and anti-jihadist countries.
Alia Malek received the 2016 Hiett Prize award from The Dallas Institute, which was founded by Margaret McDermott, the former society-page editor of the Dallas Morning News, and the widow of Geophysical Service Inc. co-founder Eugene McDermott, whose company developed technology for finding oil-and-gas deposits, such as in Qatar. Malek was a senior writer for the Thanis' Al Jazeera America, and has also been published in New Yorker, New York Times, and The Nation. Her popularly selling 2017 book blaming Bashar al-Assad for the war in Syria, The Home That Was Our Country: A Memoir of Syria, describes the "oppression that exists in a dictatorship," and makes no mention, at all, of the 2014 elections in Syria, which were internationally monitored since there was a war going on, and in which, Syrians, not only inside Syria but who had escaped the war and lived abroad, voted, and in which the sitting President, Assad, won 89% of the total votes cast.
Furthermore, the British polling firm Orb International's 2014 nationwide Syrian poll found (page 10) 35% support for "The Assad Government" and only 21% support for "Political Opposition" and 14% support for "Moderate armed opposition" plus 13% support for "Violent extremist religious groups".
A year later, Orb polled again, and found ("Table 3") that 47% of Syrians said that Assad had a "positive" effect on the country (this question hadn't been asked in the year-earlier, 2014, poll); 37% said "Arab Gulf Countries" (the U.S. Government's allies) did; 36% said "Free Syrian Army" (America's proxies or boots-on-the-ground fighting against Assad) did; 25% said "Nusra Front" (Al Qaeda in Syria, which trained and led the Free Syrian Army) did; and 21% said "Islamic State" (ISIS or ISIL) did. 76% said ISIL had a "negative effect" on Syria, and a full 82% of Syrians said (Table 26) "ISIL is produced by the United States."
So, Amy Goodman's propaganda in "Democracy Now!" regarding Syria, was actually against any democracy at all, in Syria; because, clearly, democracy would retain the existing Syrian President in office. Her position was thus identical to former U.S. President Barack Obama's position, against democracy in Syria, and for Al Qaeda in Syria. U.S. President Donald Trump continues that policy.
Here is what Goodman's guest Wendy Pearlman had written in Huffington Post, on 23 April 2014, under the headline "The Argument Against U.S. Intervention in Syria… And Why It's Wrong":
Jihadist groups became powerful in Syria because blood flowed for months while the opposition's cries for assistance went ignored. Had the international community acted earlier, these extremists might never have emerged on the scene. Most Syrians view al-Qaeda as another form of tyranny. Many have risked their lives to protest agianst [against] it. It is a cruel irony that the United States, which championed the "war on terror," now leaves besieged civilians to fight al-Qaeda on their own. …
In Iraq and Afghanistan, the U.S. imposed regime change from the outside. In Syria, an anti-regime struggle emerged from the grassroots. …
The reality (quite the opposite of Pearlman's "It is a cruel irony that the United States, which championed the 'war on terror,' now leaves besieged civilians to fight al-Qaeda on their own") is that ever since 2012 the U.S. regime has actually been supporting and supplying arms to Al Qaeda in Syria so as to overthrow the secular, non-sectarian, Government of Syria — which Assad heads — and to replace it by a fundamentalist-Sunni theocratic one, which will cooperate with Qatar and Saudi Arabia to allow U.S. oil-and-gas pipelines to be built through Syria. The reality is also that U.S. President Barack Obama entered office in 2009 hoping to do this, and that the entire "Arab Spring" movement was aimed at achieving the Thanis' will throughout the region: The Thanis are the main financial supporters of the Muslim Brotherhood (which briefly took over in Egypt after the "Arab Spring"), but they also back Al Qaeda when America's White House does (such as in Syria). And the U.S. Government had long been preparing the "Arab Spring" movement — by no means was it only the Thanis. (In fact, Obama came into office hoping for something like that; and, by 2011, his Administration was actively planning to exploit it specifically so as to overthrow Bashar al-Assad.
First published at strategic culture
Mexico in the Trump Era: Trying to Deal with and Overcome Social Dominance
My work with Social Dominance Theory focuses on explaining the most obvious legitimizing myths in maintaining a negative atmosphere between America and Mexico. When it comes to this tension-filled relationnship, there are two varieties of legitimizing myths: hierarchy-enhancing legitimizing myths, which promote greater degrees of social inequality, and hierarchy-attenuating legitimizing myths, which promote greater social equality. Depending on the issue or commodity involved, Mexico is faced with both types of challenges when it comes to SDO conflicts with America. (Pratto, Felicia, James Sidanius, Lisa M. Stallworth, and Bertram F. Malle. 1994. Social dominance orientation: A personality variable predicting social and political attitudes. Journal of Personality and Social Psychology 67, no. 4: 741-763.)
Ideologies that promote or maintain group inequality are the tools that legitimize discrimination. To work smoothly, these ideologies must be widely accepted within a society, appearing as self-apparent truths. Hence, we call them hierarchy-legitimizing myths. (Social Dominance Orientation: A Personality Variable Predicting Social and Political Attitudes Felicia Pratto, Jim Sidanius, Lisa M. Stallworth, and Bertram F. Malle, 1994, 741)There is substantial evidence that social dominance orientation (SDO) has several consistent attributes: (a) it can be measured reliably, (b) it is stable over time, (c) it is higher among men than among women, (d) it is higher among those who support hierarchy-enhancing ideologies and is lower among those who support hierarchy-attenuating ideologies, (e) it is higher among those who support hierarchy-enhancing policies and lower among those who support hierarchy-attenuating policies, (f) it is higher among those who choose hierarchy-enhancing social roles and lower among those who choose hierarchy-attenuating social roles, and (g) it serves to orient new social and political attitudes. (Pratto, Felicia, James Sidanius, Lisa M. Stallworth, and Bertram F. Malle,1994. Social dominance orientation: A personality variable predicting social and political attitudes. Journal of Personality and Social Psychology 67, no. 4: 741-763)
In general, America stakes great pride in its reputation for steadiness, reliability, commitment to a positive-sum global order in which all countries that play by the rules can prosper, soft power, identification with the advancement of democratic values, and an image as a dependable ally and country committed to solving the world's toughest problems.In the past two years, however, the U.S. policy towards Mexico has changed from this course and is now leaning toward support of hierarchy-enhancing legitimizing myths. This contributes to normalizing group-based inequality, which helps to destabilize partnerships. A particularly ugly hierarchy-enhancing legitimizing myth was the campaign rhetoric uttered by now President Donald Trump, who labeled certain Mexicans as rapists, criminals, and "bad hombres." This rhetoric still degrades and negatively impacts the latest immigration debates in the United States.
On January 23, 2017,Trump issued a Presidential Memorandum Regarding the Mexico City Policy: I hereby revoke the Presidential Memorandum of January 23, 2009, for the Secretary of State and the Administrator of the United States Agency for International Development (Mexico City Policy and Assistance for Voluntary Population Planning), and reinstate the Presidential Memorandum of January 22, 2001. Along with his earlier ugly verbalization, this order reinstates and dramatically expands the "Mexico City Policy" adopted under previous Republican administrations since 1984. This policy is also widely known as the "Global Gag Rule" due to the restrictions it places on how non-state organizations use their own non-US government private funds.
On February 7, 2017, the US State Department released a "six-month review" of the implementation of this policy, even though it admitted that six months was not nearly enough time to truly assess any effective change. Among the policies meant to be enforced: hierarchy-enhancing legitimizing myths that would make it more likely that Mexican asylum seekers would demonstrate credible fear about returning to their home. Add on to this environment the blunt imagery of building a 'wall' along the southern U.S. border with Mexico and it is obvious that current American foreign policy is utilizing these hierarchy-enhancing myths to create an atmosphere where Mexicans are meant to feel subordinate if not outright inferior to Americans. This was only intensified by the failed attempt to achieve a policy compromise on immigration earlier this year where approximately 800,000 'Dreamers' (children of illegal immigrants born in America and having no negative criminal record whatsoever) would be allowed to legally remain in the United States. The White House and Republicans in the U.S. Congress could not ultimately create the compromise they themselves said they were hoping to achieve. Indeed, some of the leading figures on Trump's team who voiced opposition to strengthening innovations in border security were ultimately fired, creating an administrative environment where people openly felt they had to follow the groupthink or be let go. As a predictable response to all of these political inconsistencies and outright open hostilities, Mexico can theoretically exercise multiple opportunities to establish and maintain closer relations with American economic and political competitors, most notably Russia.
To the detriment of harmonious international relations, the current American policies toward Mexico have comingled human social injustice with the threatened cancellation of The North American Free Trade Agreement (NAFTA), which was originally intended for increased commerce and trade and meant to be a positive for all of North America. NAFTA was originally signed by Mexico, Canada, and the United States in 1994 and has led to greater North American economic/financial integration and stability. The extensive U.S.-Mexican border area, an increasingly efficient supply-chain management industry, and millions of Mexican migrants now living in the United States (legally and illegally), have all contributed to Mexico's growing positive integration with the U.S. economy. At present, America is Mexico's largest global trading partner. Mexico is America's third-largest, behind China and Canada. Mexico supplies approximately one third of America's crude oil. Thus, Mexico works diligently with many vital U.S. trade/business interests that are have historically been enthusiastically supported by most Republicans. These should be potential negotiation strong points for Mexico, reminding the American Congress that it would not just be Mexico to suffer should relations between the two nations continue to worsen.
Mexico can and must respond to these threats by attempting to redefine its own national interests and economic options with the United States. The dominance of the U.S. in its own regional neighborhood is difficult to overcome. But the current administration, and its continued use of hierarchy-enhancing social dominance position, is clearly a trend Mexico cannot support and must strive to actively undermine. Of the two varieties of legitimizing myths discussed earlier, it is the hierarchy-attenuating legitimizing myths, which promote a sense of social equality have to be embedded within any and all political gestures coming out of Mexico City toward Washington. If Mexico does not find a willing or cooperative partner just to its north when it comes to this benevolent policy, then it will have little choice but to pursue its own Mexican version of hierarchy-enhancing legitimizing myths, casting America in a much less flattering light and seeking to establish Mexico's own form of social dominance vis-à-vis Americans in general. The fact that this will seem almost implausible to most Americans simply illustrates just how deep the implied assumption of social dominance and inequality has become to Mexico's neighbor to the north.
Tom Cotton: What's the Reason for AIPAC's $ 4.5 Million Support for the Young Senator?
In recent months, news sources in the United States have reported the possibility of the appointment of the young Arkansas senator, Tom Cotton, as the Director of the Central Intelligence Agency (CIA), or the US National Security Advisor. 40-year-old Cotton is considered the youngest American senator, and, of course, many of the active Israeli lobbies in the United States count on his role-making in American political-security equations. In April 2015, the New York Times admitted that the Zionist lobbies' financial support for Tom Cotton was much higher than that for other Republican senators. The New York Times has announced that the amount of this financial assistance was around $ 2 million.This is while some informed sources in the US say the AIPAC lobby has spent $ 4.5 million for Tom Cotton to insure his winning against "Mark Pryor" in the 2014 Senate elections.
In August 2013, Tom Cotton, with AIPAC's green light and support, entered the political scene against former Arkansas Senator Mark Pryor. In the meanwhile, some prominent personalities and politicians in the Republican Party of America, such as "Marco Rubio" and "Mitt Romney", by the order of AIPAC leaders, had also fully supported Tom Cotton.
Eventually, Cotton won 56.5% of the vote (against 40 percent of Pryor vote), and thus defeating his rival, entered the Senate. However, the main question is, what's the reason for this huge, unnatural support of Zionist lobbies, AIPAC in particular, for Tom Cotton? In other words, what capacity did these organizations and lobbies see in Tom Cotton, that they have been willing to use their full power to help him enter the US Senate? Is AIPAC's goal of such widespread support merely Cotton's gaining the Arkansas seat in the Senate? The answer to this question is negative.
A security analyst in the United States who didn't want his name to be revealed told our reporter:
"Given the young age of Cotton compared with other American politicians, and his commitment to Tel Aviv, the Israeli authorities have tried to use him as an influential factor in US domestic security and foreign policy. AIPAC has always named Cotton as a trend-making agent in its calculations. This Zionist lobby's recent attempts for Cotton's presence as the CIA Director can also be analyzed in the same vein."
This analyst added:
"It is likely that the AIPAC lobby would ask Cotton not to run for the Senate in the congressional elections in 2018, so that he can be employed by the US government as the National Security Advisor, or CIA Director in Trump's government."
In January 2015, Tom Cotton played an important role in leading and managing the anti-JCPOA movement in the US Senate in the midst of nuclear talks between Iran and the members of the P15+ 1. On March 8, 2015, Senator Cotton wrote and sent a letter to Iranian leaders. In this letter, it was insisted that any nuclear deal without the approval of the US Congress would only be valid until the end of Obama's presidency in 2017, and the next president may easily cancel it. Another 46 Republican senators also signed the letter.
The existing evidences suggests that such a letter was ordered by the direct order of the AIPAC lobby, and was designed to negatively influence the negotiation process. However, Tom Cotton's commitment to the AIPAC lobby, and beyond that to Israel, is much more than that.
Accordingly, Cotton is consulting AIPAC before making any decision in the field of US domestic and foreign policy, and asks for the views of the lobby's leaders. Even in cases which AIPAC doesn't express its views on critical issues to American senators, Cotton has the duty to indirectly impose AIPAC's stances on senators and even on key members of the House of Representatives. It is not without a reason that Tom Cotton is named as the main AIPAC piece in the Senate. For the thorough financial and political support of AIPAC leaders and Israeli authorities, Cotton has turned into Tel Aviv's agent in the Senate (in the current period), and generally in the political scene of the United States.
Decoding Pompeo's words at US senate
The CIA Director Mike Pompeo, who is nominee for Secretary of State, has recently mentioned meaningful words in his hearing at the Senate on Iran and the nuclear deal. In his words, he acknowledged that Iran was not after nuclear weapons even before the nuclear deal, nor will be in the future.
On the other hand, he has announced that he is seeking to fix and correct the nuclear deal with Iran! This is while the US President Donald Trump is scheduled to announce his final decision on Iran's nuclear deal by May 12. "I want to fix this deal," Pompeo said. "That's the objective. I think that's in the best interest of [the United States]."
At his recent Senate hearing, Pompeo has emphasized that as CIA Director, he didn't find any evidences that Iran has violated the nuclear deal. At the same time, he believes that Tehran can't expand its program shortly after the US withdrawal from the nuclear accord. He emphasized that his goal is to correct the nuclear deal with Iran. Pompeo said:
"If there's no chance that we can fix it, I will recommend to the president (Trump) that we do our level best to work with our allies to achieve a better outcome and a better deal," he said. "Even after May 12, there's still much diplomatic work to be done."
A simple decoding of Pompeo's remarks suggests that, despite the opposition to the nuclear accord, he is trying to deal differently with this issue as the future US Secretary of State. Some analysts also believe that Pompeo has adopted such an approach to face the US Senators' relative opposition to the White House's withdrawal from the JCPOA (Joint Comprehensive Plan of Action).
In any case, according to Pompeo, Donald Trump may not make a final decision on the nuclear deal with Iran on May 12, and he will continue to consult with his European allies on what he calls "fixing the flaws of the JCPOA".
Pompeo's remarks indicate that the White House hasn't come to a determined and clear decision on how to deal with the JCPOA yet. On the other hand, numerous consultations by representatives of the four countries, the United States, France, Britain and Germany, continues in silence.
Western sources have argued that these countries are consulting on the three controversial issue, namely "the Sunset clauses", "limiting Iran's missile power" and "extensive inspections of Iran's military sites". These sources claimed that the only remaining disagreement between the four countries is over deletion of the so-called Sunset clauses from the nuclear deal, and thus putting permanent limitations on Iran's nuclear program.
Pompeo is currently the CIA director, and ironically, he was one of the foremost critics of the Iran nuclear deal when he served as a House Republican from Kansas. Trump fired Secretary of State "Rex Tillerson" over the raised disagreements, and picked Pompeo as his successor in March, just two months before the deadline on May 12 to decide whether to bring back sanctions that former President of the United States waived when the JCPOA was first implemented.
Before this, many Western politicians and analysts saw the nomination of Mike Pompeo for secretary of state by Trump as a sign of Washington's withdrawal from the nuclear deal. Beyond that, John Bolton's appointment as US national security advisor also sent a clear message to the international system that Trump is about to pull out of the nuclear deal with Iran.
John Bolton is now silent about the fate of the JCPOA! The silence seems very meaningful at the current time. It's obvious that John Bolton is one of the main opponents of the nuclear deal with Iran, and he doesn't even believe in negotiating with the European Troika on maintaining the JCPOA.
The important question, however, is whether Bolton's silence reflects the continuing paradoxical and vague approach of the US towards the JCPOA? Or did Trump ask him to be silent in this regard and wait for the final results of their talks with Europe?
American senators still don't have a clear picture of Trump's final decision about the JCPOA. Meanwhile, some Republican senators like "Rand Paul" and "Jeff Flake" are worried about the costs and consequences of Trump's decision to refuse joining other members of P5+1.
Most US senators tried not to mention the nuclear deal with Iran in their speeches during recent weeks. This is while some senators such as "Tom Cotton" and "Ted Cruz" strongly encourage Donald Trump's government to pull out of the nuclear deal with Iran.
First published at our partner Mehr News Agency