How Liars in US 'News'-Media Build on Prior Lies in US 'News'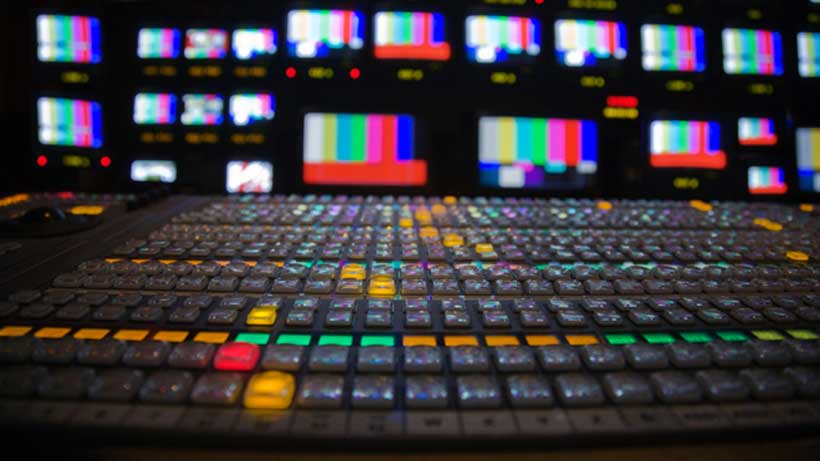 The means by which the vast majority of Americans are deceived to believe fake 'news' that's based on fake 'history', will be described here, so as to enable America to be understood correctly, as a fake 'democracy', the perpetual-war-for-perpetual-peace nation that the entire world considers to be by far the most dangerous nation, the biggest threat to world peace, anywhere on this planet. The system of mass-deceit in America, will be the subject, and examples will be cited here as embodiments displaying this system of mass-deceit — the mass-deceit that enables the U.S. Government to be the world's most aggressive, most destructive, not only in Iraq, and in Yemen, but shamelessly, and repeatedly, destroying worldwide, with no respect for international laws that this Government blatantly violates, and is never held accountable for having violated. How is this mass-deceit, and total impunity, to be understood correctly, truthfully? That's the question addressed here.
TIME magazine's cover-story, "VOICES FROM THE RUBBLE: Syrians on living in the line of fire", issue-date 12 March 2018, was co-authored by Wendy Pearlman, who recently published a book of narratives from many Syrian-war victims who blame Bashar al-Assad (whom the U.S. Government wants to overthrow) for the miseries they've suffered since the "Arab Spring" started in 2011. Her co-authored article in TIME reads like a brief version of her sole-authored book. To read either the book or the article is to receive the impression that Assad must be a monster, and that he certainly is an extremely unpopular person in Syria. However, both impressions are demonstrably false. This isn't necessarily to assert that Pearlman doesn't believe what she writes, but only that there's a great willingness on the part of U.S.-and-allied 'news'-media to spread (i.e., to hire and publish propagandists who write such) extremely one-sided accounts that support the U.S. Government's regime-change story-line (in today's Syria, just the same as it was in 2003 Iraq — but then it was against Saddam Hussein), so that America's 'news'media might as well be controlled by the very same people who control America's invasion-craving international corporations, like Lockheed Martin and ExxonMobil. Accounts from the other side of this war — the side that will here be documented to be the truth, namely that Bashar al-Assad is overwhelmingly popular amongst the Syrian people — have been published online-only, by terrific investigative journalists such as Vanessa Beeley, and Eva Bartlett, among others; but, none of those high-quality journalists have been accepted for publication by mainstream members of the U.S. and allied 'news'-media. That side regarding this war, the "inconvenient" truth about it, is instead blacked-out, by the mainstream 'news' media — the U.S. regime's PR mouthpieces.
Perhaps what's even worse is that 'alternative-news' media in the U.S. and its allies, have, likewise, almost universally, given voice only (or, in other cases, mainly) to the anti-Assad side of this war. Are they, too, controlled by the U.S. aristcracy?
The following report exposes one faux-'progressive' war-monger and propagandist for U.S. invasions of countries that never invaded nor even threatened the U.S.: Amy Goodman, and her "Democracy Now!" 'alternative' 'news' media for Democratic Party billionaires' international operations (such as for regime-change in Syria). These propaganda-operations (just like the acknowlegedly mainstream ones, such as TIME) promote using U.S. taxpayers' money (the U.S. military, which is the most respected institution amongst Americans and thus receives "the benefit of the doubt" regarding any atrocities it may perpetrate — such as its having poisoned Iraq with depleted uranium, for example) — using taxpayers' money for so-called 'humanitarian' reasons that are actually just sales-angles for American billionaires' bloody conquests of resistant foreign countries (in this case, Syria). This propaganda is aimed at fooling liberals, or even "peaceniks," into supporting what are actually hidden financial benefits for these behind-the-scenes billionaires.
Exposed here will be the depths that hypocrisy and psychopathy (both of which are pervasive at the very top of society, amongst the aristocrats and their retainers) plunge down to, in American 'news'. This type of operation can be done only by taking advantage, especially, of well-intentioned Democrats, in order for billionaires to become enabled to use taxpayers' money, to boost actually the private wealth not only of Democratic Party billionaires, but even of Republican Party billionaires — even of 'the political opposition.' The example that will be presented in detail here, typifies a depraved scheme for the warfare-state (not the welfare-state, which instead becomes proportionately reduced as the warfare-state becomes increased), a scheme (support of the military-industrial complex, or "MIC," and its permanent-war-for-permanent-peace economy) which largely controls America, in order to build and maintain the public's support for obscenely high 'defense' spending and billionaires' 'defense' profits, which government-spending produces catastrophes for the victim-nations, such as Iraq 2003, Libya 2011, and Syria 2012-, all of which invasions are especially profitable for the owners of America's 'defense' contractors such as General Dynamics and Lockheed Martin, which depend upon war in order to funnel money from the domestic masses, to the domestic classes, via taxes. And, of course, American resource-extraction corporations, such as oil-and-gas giants, also benefit handsomely from it, by grabbing foreign resources. Megabanks benefit, too. After all: it's the U.S. aristocracy that's behind this, the ultimate paymasters for these propaganda-operations (and some details of this fact of aristocratic sponsorship will be documented here).
Goodman opened her February 23rd youtube,

As Death Toll Rises in Eastern Ghouta, Has International Community Abandoned the Syrian People?
Democracy Now! 23 February 2018
"A 'monstrous campaign of annihilation' — that's how the United Nations is describing the Syrian Government's recent barrage of air strikes and artillery fire against the rebel-held enclave of Eastern Ghouta."
and she introduced there what were actually her carefully vetted neoconservative-neoliberal three guests, to discuss why Syria's Government is (supposedly) the enemy of the Syrian people, and thereby, also supposedly, America's enemy (though it's actually neither — but it is instead the enemy of American, Saudi, and Qatari, billionaires):
"On Thursday [February 22nd], we hosted an extended web-only conversation with Rawya Rageh of Amnesty International, Syrian-American journalist Alia Malek and Wendy Pearlman, author of 'We Crossed a Bridge and It Trembled: Voices from Syria'."
The first thing that was hidden from her viewers was that all three guests are propagandists whose careers are heavily dependent upon their having won approval from U.S. billionaires and centi-millionaires, and from those individuals' foreign colleagues.
The Wikipedia article about Raya Rageh lists the numerous employers and sponsors of her career, such as Columbia University Graduate School of Journalism, and Al Jazeera — the broadcast network controlled by the royal Thani family, who own gas-rich Qatar (and who want a gax-pipeline to be built through Syria into the European Union), and whose media-strategy (since they're allies of U.S. billionaires) is to broadcast pro-jihadist propaganda inside the country that they own (Qatar), in its Arabic language, which few Westerners can understand, but to broadcast anti-jihadist propaganda in Western languages in Western and anti-jihadist countries.
Alia Malek received the 2016 Hiett Prize award from The Dallas Institute, which was founded by Margaret McDermott, the former society-page editor of the Dallas Morning News, and the widow of Geophysical Service Inc. co-founder Eugene McDermott, whose company developed technology for finding oil-and-gas deposits, such as in Qatar. Malek was a senior writer for the Thanis' Al Jazeera America, and has also been published in New Yorker, New York Times, and The Nation. Her popularly selling 2017 book blaming Bashar al-Assad for the war in Syria, The Home That Was Our Country: A Memoir of Syria, describes the "oppression that exists in a dictatorship," and makes no mention, at all, of the 2014 elections in Syria, which were internationally monitored since there was a war going on, and in which, Syrians, not only inside Syria but who had escaped the war and lived abroad, voted, and in which the sitting President, Assad, won 89% of the total votes cast.
Furthermore, the British polling firm Orb International's 2014 nationwide Syrian poll found (page 10) 35% support for "The Assad Government" and only 21% support for "Political Opposition" and 14% support for "Moderate armed opposition" plus 13% support for "Violent extremist religious groups".
A year later, Orb polled again, and found ("Table 3") that 47% of Syrians said that Assad had a "positive" effect on the country (this question hadn't been asked in the year-earlier, 2014, poll); 37% said "Arab Gulf Countries" (the U.S. Government's allies) did; 36% said "Free Syrian Army" (America's proxies or boots-on-the-ground fighting against Assad) did; 25% said "Nusra Front" (Al Qaeda in Syria, which trained and led the Free Syrian Army) did; and 21% said "Islamic State" (ISIS or ISIL) did. 76% said ISIL had a "negative effect" on Syria, and a full 82% of Syrians said (Table 26) "ISIL is produced by the United States."
So, Amy Goodman's propaganda in "Democracy Now!" regarding Syria, was actually against any democracy at all, in Syria; because, clearly, democracy would retain the existing Syrian President in office. Her position was thus identical to former U.S. President Barack Obama's position, against democracy in Syria, and for Al Qaeda in Syria. U.S. President Donald Trump continues that policy.
Here is what Goodman's guest Wendy Pearlman had written in Huffington Post, on 23 April 2014, under the headline "The Argument Against U.S. Intervention in Syria… And Why It's Wrong":
Jihadist groups became powerful in Syria because blood flowed for months while the opposition's cries for assistance went ignored. Had the international community acted earlier, these extremists might never have emerged on the scene. Most Syrians view al-Qaeda as another form of tyranny. Many have risked their lives to protest agianst [against] it. It is a cruel irony that the United States, which championed the "war on terror," now leaves besieged civilians to fight al-Qaeda on their own. …
In Iraq and Afghanistan, the U.S. imposed regime change from the outside. In Syria, an anti-regime struggle emerged from the grassroots. …
The reality (quite the opposite of Pearlman's "It is a cruel irony that the United States, which championed the 'war on terror,' now leaves besieged civilians to fight al-Qaeda on their own") is that ever since 2012 the U.S. regime has actually been supporting and supplying arms to Al Qaeda in Syria so as to overthrow the secular, non-sectarian, Government of Syria — which Assad heads — and to replace it by a fundamentalist-Sunni theocratic one, which will cooperate with Qatar and Saudi Arabia to allow U.S. oil-and-gas pipelines to be built through Syria. The reality is also that U.S. President Barack Obama entered office in 2009 hoping to do this, and that the entire "Arab Spring" movement was aimed at achieving the Thanis' will throughout the region: The Thanis are the main financial supporters of the Muslim Brotherhood (which briefly took over in Egypt after the "Arab Spring"), but they also back Al Qaeda when America's White House does (such as in Syria). And the U.S. Government had long been preparing the "Arab Spring" movement — by no means was it only the Thanis. (In fact, Obama came into office hoping for something like that; and, by 2011, his Administration was actively planning to exploit it specifically so as to overthrow Bashar al-Assad.
First published at strategic culture
Flames of Globalization in the Temple of Democracy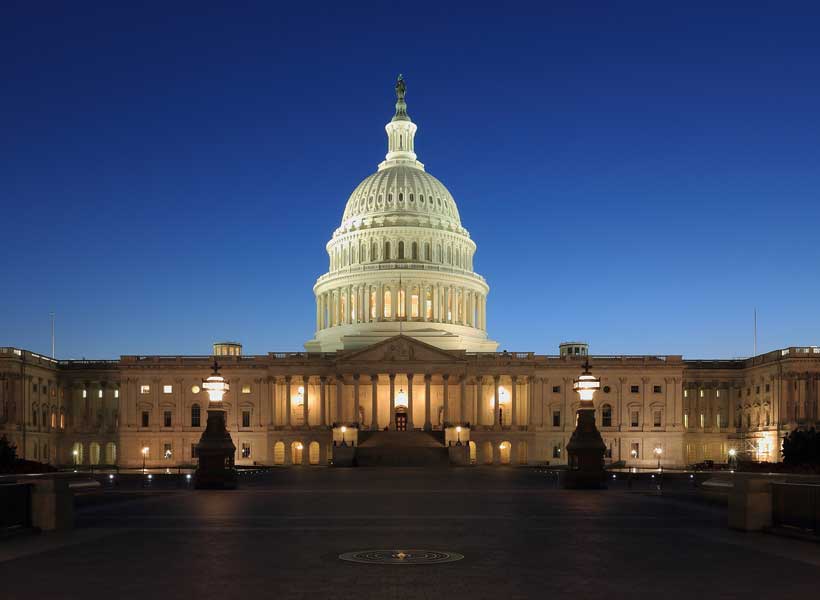 Authors: Alex Viryasov and Hunter Cawood
On the eve of Orthodox Christmas, an angry mob stormed the "temple of democracy" on Capitol Hill. It's hard to imagine that such a feat could be deemed possible. The American Parliament resembles an impregnable fortress, girdled by a litany of security checks and metal detectors at every conceivable point of entry. And yet, supporters of Donald Trump somehow found a way.
In the liberal media, there has been an effort to portray them as internal terrorists. President-elect Joe Biden called his fellow citizens who did not vote for him "a raging mob." The current president, addressing his supporters, calls to avoid violence: "We love you. You are special. I can feel your pain. Go home."
That said, what will we see when we look into the faces of these protesters? A blend of anger and outrage. But what is behind that indignation? Perhaps it's pain and frustration. These are the people who elected Trump president in 2016. He promised to save their jobs, to stand up for them in the face of multinational corporations. He appealed to their patriotism, promised to make America great again. Arguably, Donald Trump has challenged the giant we call globalization.
Today, the United States is experiencing a crisis like no other. American society hasn't been this deeply divided since the Vietnam War. The class struggle has only escalated. America's heartland with its legions of blue-collar workers is now rebelling against the power of corporate and financial elites. While Wall Street bankers or Silicon Valley programmers fly from New York to London on private jets, an Alabama farmer is filling up his old red pickup truck with his last Abraham Lincoln.
The New York banker has no empathy for the poor residing in the southern states, nothing in common with the coal miners of West Virginia. He invests in the economies of China and India, while his savings sit quietly in Swiss banks. In spirit, he is closer not to his compatriots, but to fellow brokers and bankers from London and Brussels. This profiteer is no longer an American. He is a representative of the global elite.
In the 2020 elections, the globalists took revenge. And yet, more than 70 million Americans still voted for Trump. That represents half of the voting population and more votes than any other Republican has ever received. A staggering majority of them believe that they have been deceived and that Democrats have allegedly rigged this election.
Democrats, meanwhile, are launching another impeachment procedure against the 45th president based on a belief that it has been Donald Trump himself who has provoked this spiral of violence. Indeed, there is merit to this. The protesters proceeded from the White House to storm Congress, after Trump urged them on with his words, "We will never give up, we will never concede."
As a result, blood was shed in the temple of American democracy. The last time the Capital was captured happened in 1814 when British troops breached it. However, this latest episode, unlike the last, cannot be called a foreign invasion. This time Washington was stormed by protestors waving American flags.
Nonetheless, it is not an exaggeration to say that the poor and downtrodden laborers of America's Rust Belt currently feel like foreigners in their own country. The United States is not unique in this sense. The poor and downtrodden represent a significant part of the electorate in nearly every country that has been affected by globalization. As a result, a wave of populism is sweeping democratic countries. Politicians around the world are appealing to a sense of national identity. Is it possible to understand the frustrated feelings of people who have failed to integrate into the new global economic order? Absolutely. It's not too dissimilar from the grief felt by a seamstress who was left without work upon the invention of the sewing machine.
Is it worth trying to resist globalization as did the Luddites of the 19th century, who fought tooth and nail to reverse the inevitability of the industrial revolution? The jury is still out.
The world is becoming more complex and stratified. Economic and political interdependence between countries is growing each and every day. In this sense, globalization is progress and progress is but an irreversible process.
Yet, like the inhumane capitalism of the 19th century so vividly described in Dickens' novels, globalization carries many hidden threats. We must recognize and address these threats. The emphasis should be on the person, his dignity, needs, and requirements. Global elites in the pursuit of power and superprofits will continue to drive forward the process of globalization. Our task is not to stop or slow them down, but to correct global megatrends so that the flywheel of time does not grind ordinary people to the ground or simply throw nation-states to the sidelines of history.
Deliberate efforts were made to give a tough time to President Joe Biden
President Trump-Administration is over-engaged in creating mess for in-coming President Joe Biden. The recent deliberate efforts are made to give a tough time are: naming Cuba a state sponsor of terrorism, designating Yemen's Houthi rebels as a foreign terrorist organization, Terming Iran as a new home to al-Qaida, and lifting restrictions on contacts between American officials and representatives from Taiwan.
The consequence may turn into dire situations, like a return to cold war era tension. Efforts were made to resume Cuba-US relations to normal for decades and were expected to sustain a peaceful co-existence. Any setback to relations with Cuba may destabilize the whole region. Pompeo's redesignation of Cuba as a sponsor of state terror will possibly have the least material impact, but it signifies a personal loss to Biden and a momentous political win for Trumpism. In doing so, Trump is hitting the final nail in the coffin of Barack Obama's efforts to normalize relations with Cuba.
Yemen issue was a creation of Arab spring sponsored by the CIA, and after realizing the wrongdoings, the US was trying to cool down the tension between Saudi Arabia and Yemen, but with the recent move to name Yemen's Houthi rebels as a foreign terrorist organization, may open new hostilities and bloodshed. It has been designated by UNICEF as the "largest humanitarian crisis in the world, with more than 24 million people — some 80 percent of the population — in need of humanitarian assistance, including more than 12 million children." Such statements may halt humanitarian assistance and may result in a big disaster.
The history of rivalries with Iran goes back to 1953 when the UK and the US jointly overthrew the legitimate government of Prime Minister Mossadeq. But the real tension heightened in 2018 When President Trump withdrew from JCPOA. But the recent allegation that Iran as a new home of al-Qaida may take a new turn and give a tough time to Joe Biden–Administration. Although there is no evidence, however, Secretary of State Pompeo made such an allegation out of his personal grudge against Iran. It can complicate the situation further deteriorate and even may engulf the whole middle-east.
Lifting constraints on contacts between American officials and representatives from Taiwan, is open violation of "One-China Policy." Since Washington established formal diplomatic relations with Beijing in 1979, it has resisted having official diplomatic associations with Taipei in order to avoid a confrontation with the PR China, which still comprehends the island — home to around 24 million people — as part of China. Chinese are very sensitive to the Taiwan issue and struggling for peaceful unification. However, China posses the capabilities to take over by force, yet, have not done so far. Secretary of State Mr. Pompeo's statement may be aiming to instigate China and forcing toward military re-unification. It might leave a challenging concern for Joe Biden-Administration.
Raffaello Pantucci, a senior fellow at Singapore's S. Rajaratnam School of International Studies, said, "The Trump administration is locking in place a series of conflicts that change the starting point for Biden walking into the office on the world stage."
Even Mr. Pompeo had a plan to travel to Europe to create further hurdles for in-coming administration, but fortunately, some of the European countries refused to entertain him, and desperately he has to cancel his trip at the eleventh hours.
It is just like a losing army, which destroys all ammunition, weapons, bridges, infrastructures, etc., before surrendering. Although President Trump's days in office are numbered, his administration is over-engaged in destruction and creating hurdles for the next administration. He is deliberately creating hurdles and difficulties for President-Elect Joe Biden.
President Joe Biden has many challenges to face like Pandemic, unrest in the society, a falling economy, losing reputation, etc. Some of them might be natural, but few are specially created!
Latin America and the challenges for true political and economic independence
Latin America – and its core countries, namely Brazil, Argentina and Mexico – has become a region of high global strategic value due to its vast territory, abundant resources, great economic development, unique geographical position and active role in global and regional governance.
Factors such as history, geography and reality, combined with the complexity of the region's internal political logics, have once again made Latin America a place where major powers pay attention to and play key games.
Latin America's cooperation with 'external' powers has become ever closer, leading to unfounded suspicions and malicious provocations among the countries of the region concerned.
What bothers 'democrats' and 'liberals' is the presence in the area of countries without a colonialist and exploitative past.
Historically, Latin America and the Caribbean were the coveted location of various Western forces. Since the Latin American countries' independence – and even today – large countries inside and outside the region have competed in this area.
The complexity and uncertainty of the current global political and economic situation in Latin America lie behind the competition between the major powers in geopolitics and international relations.
Latin America's vast lands and resources are linked to global food security, the supply of agricultural and livestock products, and energy security. It is an important 'product supplier' that cannot be neglected.
Latin America has a huge surface of over 20 million square kilometres, covering four sub-regions of North America (Mexico), the Caribbean, Central America and South America, with 33 independent countries and some regions that are not yet independent, as they are tied to the burden of the old liberal-colonialist world.
Latin America is blessed with favourable natural conditions. For example, it has become a well-known 'granary' and 'meat provider' because of its fertile arable land and abundant pastures. It is an important area for the production of further agricultural and livestock products. At the same time, other countries in the region have huge reserves of natural resources such as oil and gas, iron ore, copper and forests, and have become important global suppliers of strategic materials.
Secondly, the Latin American region has a relatively high level of economic development and has brought together a number of important emerging economies – a significant global market that cannot be ignored.
The Latin American region plays an important role in global economy. Brazil and Mexico are not only the two largest economies in Latin America, but also the top 15 in global economy.
At the same time, recent calculations on 183 countries (regions) with complete data from the World Bank and related studies show that the group consisting of Brazil, Mexico, Argentina, Chile, Peru, Colombia, etc., has entered the ranking of the "30 emerging markets" (E30) worldwide. According to World Bank statistics, Latin America's gross domestic product (GDP) in 2018 was about 5.78 trillion dollars and the per capita GDP exceeded 9,000 dollars. With the exception of a few, most countries in Latin America are middle-income and some have entered the high-income ranking.
Therefore, Latin America has become a large consumer market that cannot be ignored due to its relatively high level of economic development, high per capita income and a population of over 640 million people.
Indeed, as Latin American region with a high degree of economic freedom and trade openness, it has been closely connected with the economies of other regions in the world through various bilateral and multilateral agreements, initiatives and free trade mechanisms.
Thirdly, Latin America's unique geographical position has a significant impact on global trade, shipping and climate change.
Latin America is situated between two oceans. Some countries border on the Pacific, or the Atlantic, or are even bathed by both oceans. This special position gives the Latin American region the geographical advantage of achieving 'transpacific cooperation' with the Asian region or building a link of 'transatlantic cooperation' with the European region. Thanks to the Panama Canal, it is the fundamental hub for global trade.
Besides its strategic relevance for food security and clean energy production, the Amazon rainforest, known as the 'lungs of the earth', has a surface of over six million square kilometres, accounting for about 50% of the global rainforest. 20% of the global forest area and the vast resources covering 9 countries in Latin America have become one of the most important factors influencing global climate change.
Finally, as an active player in the international and regional political and economic arena, Latin America is a new decisive force that cannot be neglected in the field of global and regional governance.
Firstly, as members of organisations such as the United Nations, the World Trade Organisation, the International Monetary Fund and the World Bank, the major Latin American countries are both participants in and creators of international rules.
Moreover, these countries should be considered from further aspects and viewpoints of multilateralism.
The major Latin American countries, particularly regional powers, such as Brazil, Mexico and Argentina, are members of the G20. Brazil belongs to both BRICS and BASIC.Mexico, Chile and Peru are within the Asia-Pacific Economic Cooperation. Mexico, Peru and Chile are members of the Comprehensive and Progressive Agreement for Trans-Pacific Partnership (CPTPP), while Mexico and Chile are members of the Organisation for Economic Cooperation and Development (OECD).
They are playing an irreplaceable role in responding to the economic crisis and promoting the reform of global governance mechanisms; in promoting the conclusion of important agreements on global climate change; in advancing economic cooperation between the various regions; in leading 'South-South cooperation' between developing countries and in holding a dialogue on the main current issues (opposition to unilateralism, protectionism, protection of multilateralism, etc.).
It must also be said that Latin American countries are naturally also active in regional organisations and institutions – such as the Organisation of American States, the Inter-American Development Bank, etc. – so that they can participate directly and try to oppose U.S. hegemonism.
Within the Latin American region, these countries first initiated a process of cooperation and integration and later established various sub-regional organisations -such as Mercosur (Mercado Común del Sur-Mercado Comum do Sul) and Alianza del Pacífico (Mexico, Colombia, Chile and Peru) – to cooperate with other regions of the world and shake off the unfortunate definition of "America's backyard".
Located in the Western Hemisphere, where the well-known superpower is present, Latin American countries have long been deeply influenced by the United States in politics, economics, society and culture.
In 1823, the United States supported the Monroe Doctrine and drove the European countries out of Latin America with the slogan 'America for the Americans', thus becoming the masters of the Western Hemisphere.
The Monroe Doctrine also became a pretext for the United States to interfere in the internal affairs and diplomacy of Latin American countries.
In 2013, 190 years after the aforementioned declaration, the United States publicly declared that the Monroe Doctrine era was over and emphasised the relationship on an equal footing and the shared responsibility between the United States and Latin America.
Nevertheless, the current Latin American politics shows once again that the end of the so-called 'Monroe Doctrine' era is nothing more than a common myth.