Africa Can Tackle Its "Severe Learning Crisis," Needs to Focus on Access and Quality
Africa faces a "severe learning crisis" that undermines economic growth and the well-being of its citizens, according to a new World Bank study. The region has made considerable progress in boosting primary and lower secondary school enrollment, but some 50 million children remain out of school, and most of those who attend school are not acquiring the basic skills necessary for success later in life.
Facing Forward: Schooling for Learning in Africa argues that learning levels across the region are alarmingly low. Among second grade students assessed on numeracy tests in several Sub-Saharan African countries, three-quarters could not count beyond 80 and 40 percent could not do a one-digit addition problem. In reading, between 50 and 80 percent of children in second grade could not answer a single question based on a short passage they had read, and a large proportion could not read even a single word.
Progress in the region has been mixed and some countries, including South Africa and Zimbabwe, have universalized access to basic education (primary and lower secondary). Other countries, including Central African Republic, Liberia and Chad, which have been affected by conflict and political turmoil, are lagging behind even in primary school access. In most countries, however, despite rapid advances, richer children, urban children and boys have the highest access to lower secondary education.
"Providing a high-quality basic education for children across the region is an economic necessity, as well as a moral imperative," said Jaime Saavedra, the World Bank's Senior Director for Education. "This report provides a sobering look at Africa's learning crisis and the region's potential to solve it. Young Africans can transform the region and create lasting economic change, but they need to be equipped with the skills and human capital to do so."
The study lays out concrete steps in four priority areas: providing universal basic education with a focus on equitable access, quality and retention; ensuring effective management and support of teachers; increasing financing for quality education; and boosting institutional capacity.
Specifically, the report urges countries to focus on student progression and the "traffic jam" in early grades, where children are stuck for many years with little learning, and are often taught in a language they don't fully understand. Ensuring regular student attendance, reducing repetition and class size, and implementing a language of instruction policy are factors critical to ensuring foundational learning. The study also calls for the elimination of the high-stakes examinations between primary and lower secondary school to ensure student progression.
The study highlights the need for better teacher support, particularly around issues of recruitment, preparation, deployment, supervision, and support at the school level. Policies need to address high rates of absenteeism and lack of teacher knowledge and skill, with a focus on better and more effective teacher preparation programs, on-the-job support, and incentives.
According to the study, in 2014, African governments spent an estimated US$204 per student for primary education—less than half of the amount spent in South Asia, the region with the next lowest level of spending. But the authors caution that more spending needs to be complemented by smarter and more strategic spending on learning materials, infrastructure, and teacher training.
"Countries in Africa can address this learning crisis while also improving access and completion," said Sajitha Bashir, World Bank Education Manager and co-author of the report along with Marlaine Lockheed, Elizabeth Ninan, and Jee-Peng Tan. "Our research draws on lessons from the region and for the region about what works. Countries need to design policies that fit their local context and educational needs, while building their capacity to implement dynamic programs that are open to improvement and feedback."
The study complements the World Bank's recent World Development Report 2018: Learning to Realize Education's Promise, which was released in September 2017 and argued that without learning, education will fail to deliver on its promise to eliminate extreme poverty and create shared opportunity and prosperity for all.
Ethiopia and Russia Need to Catch Up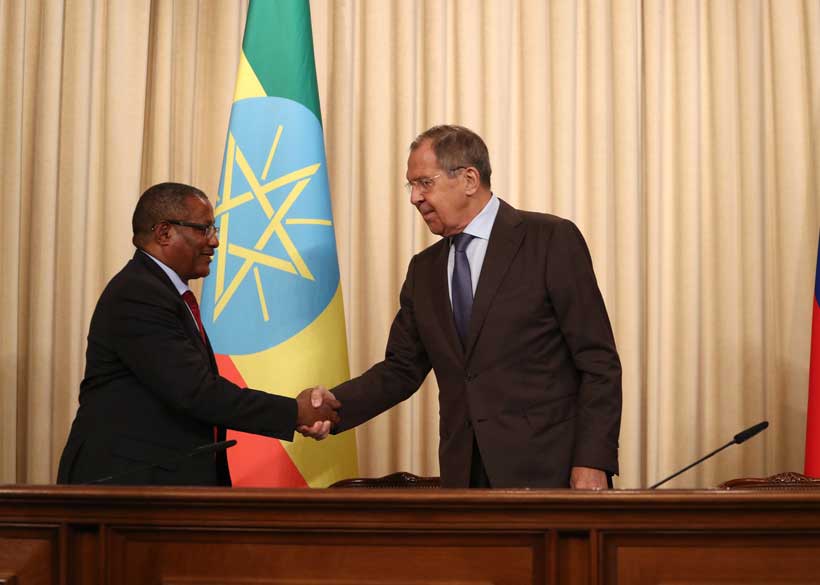 "There is a need to catch up. We agreed to hold meetings regularly," Foreign Minister Sergey Lavrov said at a media conference after diplomatic talks with his counterpart, Gedu Andargachew in Moscow. According to official reports, Lavrov and Andargachew held wide-ranging talks that were constructive and substantive, and focused on broadening cooperation between Russia and Ethiopia.
Ethiopia is one of Russia's main partners in Africa. Both countries are tied by years of solidarity with the African countries in their fight for independence and decolonization. The creation of the African Union headquartered in the capital of Ethiopia, Addis Ababa, was the culmination of the decolonization processes in Africa.
Throughout their partnership, they have gained extensive experience in mutually beneficial cooperation that meets the interests of both countries in various areas. As a result, Lavrov said they both agreed to stimulate the work of the joint economic commission and to encourage it to implement joint investment projects across a variety of fields, including energy, such as hydrocarbon energy, hydroelectric energy and nuclear energy.
They further noted the importance and interest of companies such as Rosatom, Inter RAO, GPB Global Resources, Russian Railways, KAMAZ and UAZ in working in Ethiopia.
There is a potential for cooperation between Russia and Ethiopia in science and education. Russia pledged to support biological research under the Joint Russian-Ethiopian Biological Expedition, which has been operating there for more 30 years.
Many Ethiopian students study at Russian universities, including civilian universities and those operated by the Defence Ministry and the Interior Ministry. Russia will expand this practice. And at the request from the Ethiopian government, Moscow will conduct two specialized courses for Ethiopian diplomats at the Foreign Ministry's Diplomatic Academy next year.
With regard to other promising areas of interaction, which has a rich history, include military-technical and military cooperation. Ethiopian Minister of National Defence, Aisha Mussa, took part in the talks as part of the delegation. Discussions here was about agreeing on additional regulatory documents which will allow more effectively to promote cooperation in supplying military equipment and in other areas.
Lavrov and Andargachew exchanged views on regional and global questions. "We are on the same page on most issues, consistently advocate for strengthening fair and democratic principles of international relations, and searching for collective answers to large-scale challenges and threats, and respecting the right of each nation to independently determine its future," top Russian diplomat said.
With regard to the African countries and the African continent, Lavrov and Andargachew strongly support the idea that Africans should have the decisive role in deciding on the paths to resolve African problems. There is no alternative to resolving these crises, or crises in any other part of the world, through peaceful political means, while relying on an inclusive national dialogue. The situation in Africa and the goals that need to be vigorously addressed in order to overcome several crises and conflicts, primarily, on the Horn of Africa, South Sudan and Somalia.
Africans Must Focus on What Unites Them Not What Separates Them
The majority of South Africans are appalled at the attacks on African migrants and refugees in the country by South Africans, said its Finance Minister Tito Mboweni at the opening plenary of the World Economic Forum on Africa.
"We welcome all Africans who have come to this conference; we welcome all Africans who live in South Africa. We are all Africans. We need to tell our people that what they are doing is wrong. These artificial barriers we have created and the hatred among ourselves must really become a thing of the past," he said.
Responding to a question about the African Continental Free Trade Area, Mboweni said if Africa wants the free movement of goods, it also needs to ensure the free movement of people. "If free movement is supposed to happen, one cannot be in a position where you allow this person and not the other."
Mboweni was standing in for Cyril Ramaphosa, President of South Africa, who was at Parliament to address protestors demanding action from the government on violence against women. Elsie Kanza, Head of Africa at the World Economic Forum, said that addressing systemic violence against women is a top priority for the meeting and she urged all leaders to act against the problem.
Amina Mohammed, Deputy Secretary-General of the United Nations, said leaders at all levels, not just at the political level, must "dig deep to bring back social cohesion. We need to look at what binds us and not what separates us."
Speaking on the issue of the Fourth Industrial Revolution, Mohammed said that, while advances in technology are exciting, "the picture has shadows as well as light."
Mohammed said technology is moving faster than the world's ability to manage its impact and it is adding to the uncertainty of a world already unsettled by challenges such as climate change. "If governments cannot proactively manage the impacts, it will make our growth less inclusive with severe security implications." Partnerships will be critical in addressing the challenges emerging from this new world.
Klaus Schwab, Founder and Executive Chairman of the World Economic Forum, said the rapid pace of technology requires renewed frameworks for cooperation to be developed to deliver an inclusive and sustainable future for Africa.
"Africa cannot afford to be left behind. The Fourth Industrial Revolution can solve many of the issues that came with the first, second and third industrial revolutions. It is a catalyst for Africa to leapfrog into the 21st century," said Schwab.
Cyril M. Ramaphosa, President of South Africa, in remarks read on his behalf by Mboweni, said Africa, along with the rest of the world, is dealing with the same question: how to harness the potential of the Fourth Industrial Revolution in pursuit of development and economic growth. "And importantly, how to ensure that, as we take this quantum leap into the future, we do not leave society's most marginalized behind."
"Disruptive trends and technologies are changing the way we live, the way we work and do business, and the way we govern. We must respond with agility to craft a roadmap for navigating this new environment. We must ensure that our citizens are prepared, and, if necessary, that they are shielded from any adverse consequences. Our response must be collaborative, multisectoral and inclusive," said Ramaphosa.
Ramaphosa said South Africa is not only working with its neighbours to develop a continental strategy led by the African Telecommunications Union, but it has also established a Presidential Commission on the Fourth Industrial Revolution to position the country as a competitive global player in this new space.
Three new Forum initiatives were also announced at the plenary session: platforms dealing with youth and employment, risk resilience and e-commerce.
Youth and Women Key to Making This Africa's Century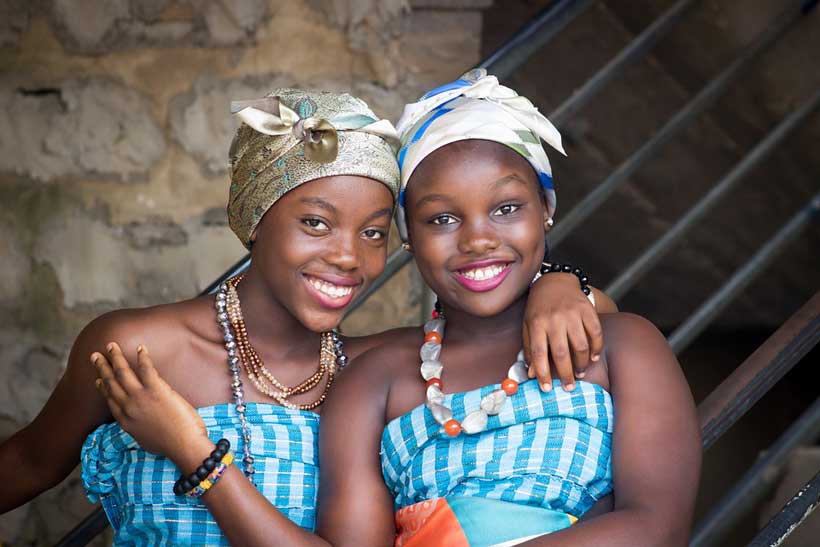 Africa can achieve a step change in economic growth by addressing shortfalls in governance, reducing barriers to trade and – crucially – embracing the potential of its youth and women, heads of state from across the continent told the World Economic Forum on Africa today.

"We have the wherewithal to be able to reach for higher levels of growth," said Cyril Ramaphosa, President of South Africa. "The future is great. It looks very bright for the African continent. If there ever was a time when Africa definitely could be said to be on the rise, this is the time."

Optimism about intra-African trade is on the rise following the creation of the African Continental Free Trade Area (AfCFTA), which includes nearly every country on the continent.

However, Botswana's President Mokgweetsi Eric Keabetswe Masisi warned that leaders must now focus on the practicalities of easing cross-border commerce. "We need to remove all the barriers and put in the enablers to facilitate free trade, beginning in our neighbourhood," he said.

If countries deliver on this, Ramaphosa said, AfCFTA could be "the greatest opportunity for economies on the continent to generate growth through trade."

In a world where Europe faces shrinking workforces due to ageing and much of Asia soon will, Africa's fast-growing population also offers a "demographic dividend" to drive future growth. Crowds of young Africans represent a huge resource to man the factories and service industries of the future, as well as a big potential market.
But that demographic dividend will only pay out if the young can find jobs – and that, in turn, will depend on skilling up the young.
"We need a rebirth of education for the 21st century," said Amina Mohammed, Deputy Secretary-General of the United Nations.
At the same time, women must be brought into the fold to a much greater extent, requiring a root-and-branch fight against gender discrimination. This must include opening up previously restricted areas of education such as science to women, said Ethiopian President Sahlework Zewde.
"The important thing is to invest in our young people … and empower women," said Mandulo Ambrose Dlamini, Prime Minister of Eswatini, formerly known as Swaziland. "I learnt that if you include women in leadership in your team, the level of intelligence increases."
Hopes for Africa's economy have been raised before. The continent enjoyed boom times prior to the financial crash of 2008, thanks to a commodities "super cycle" that saw sustained high prices for its raw materials. But prices for Africa's minerals are well down on those heady days, while few countries have yet to escape the extractive model by managing to add value to their commodities. Now, however, there is a growing determination to achieve this, with Zimbabwe's President Emmerson Mnangagwa and Namibia's President Hage Geingob both calling for value to be added to their country's minerals before they are exported.

"The problem of investors or foreigners who come to Africa is that they come on their own terms. From now on, Africa must tell investors when they come, they come on our terms," said Geingob. "Why should my diamonds go out in raw form?"

Mnangagwa, who said he is striving to rebuild Zimbabwe's "collapsed economy", said it is vital to understand the needs of the private sector for investment in technology that could add value locally.

The over-arching requirement is for African countries to reassure their own populations and investors that they can offer a framework for stable growth, said Seychelles President Danny Faure. "We need to deepen the reform that we are doing to better reflect the need for Africa have what is necessary in terms of good governance, transparency, accountability and the rule of law," he said.