IsDB launches innovation platform to accelerate economic growth in developing countries
The Islamic Development Bank (IsDB) – one of the world's largest multilateral  development  banks  –  has  launched  Engage,  a  new  digital  platform  which  will promote technological and scientific solutions to accelerate progress towards the Sustainable Development Goals (SDGs).
The President of the IsDB, Dr. Bandar Hajjar, announced the launch of Engage at an event hosted  at  Bloomberg's  European  Headquarters  in  London,  alongside  the  Under-Secretary- General of the United Nations and Executive Secretary, United Nations Economic and Social Commission for Asia and the Pacific (ESCAP), Dr. Shamshad Akhtar, Dr. Hayat Sindi, Chief Scientific Advisor to the IsDB and a group of business, innovation and development experts.
The IsDB has launched Engage in recognition of the crucial role that science and technology play in  enabling  the Global Goals.  The Engage platform will create  a global  innovation network, connecting the latest scientific and technological knowledge with market opportunities and funding. It will provide a space for innovators to interact with each other and incubate unique ideas that can be translated into real development solutions.
Speaking at the launch event, H.E. Dr. Bandar Hajjar, President of the Islamic Development Bank said: "The Islamic Development Bank understands the need to innovate and collaborate across all sectors to help build capacity within countries to address their own development requirements. Engage will provide the right tools and a supportive environment, so innovators and businesses can harness the great potential of science, technology and innovation as strategic drivers for economic growth among their local communities."
Dr.   Hayat   Sindi,   Chief   Scientific   Advisor   to   the   President   of   the   Islamic Development Bank said: "Engage offers three main services: match-making, technology transfer and Calls for Innovation. Through Engage, innovators, SMEs, private sector companies, Governments and NGOs will benefit from tailored mentoring services and expert knowledge- sharing  that  will  help  activate  their  ideas  and  proposals  to  an  internationally  recognised standard."
The platform will focus on six SDGs, specifically working towards achieving greater food security, healthier lives, inclusive and equitable education, sustainable management of water, access to affordable and clean energy, and sustainable industrialisation across the developing world; ultimately helping to improve the lives of millions of people.
Dr. Shamshad Akhtar, Under Secretary General of the UN and Executive Secretary ESCAP said: "Engage and Transform will power the policy shifts needed for science, technology and innovation to have a positive impact, not just on our economy, but on our society and the environment.  The initiatives will also spur a new era of open and collaborative innovation to ensure no country is left behind in the technological revolution."
She added, "The partnership agreement between IsDB and ESCAP will bring together the skills and sources of capital needed to support innovation solutions for sustainable development."
To ensure its members have access to financing for innovation, the Islamic Development Bank has established a new Fund – The Transform Fund – which will finance innovative ideas linked to development solutions. It will provide seed money for innovators, start-ups and SMEs, as well as funding   partnerships   between   researchers   and   entrepreneurs   that   will   tackle development challenges in line with the SDGs.
The event also saw the signing of two landmark MoUs by the IsDB. The first, with the United Nations ESCAP, committing to build a global network of scientists, technologists, innovators, entrepreneurs and investors; and to nurture and scale high potential innovations  to achieve sustainable and inclusive development.
The second, with the Shell Foundation, an independent UK-registered charity, is a commitment to  share  market  insight  and  investment  opportunities  to  support  social enterprises  that  are providing energy access and affordable transport for people in low-income areas. By providing critical early-stage support to pioneer innovators, the partners aim to lift millions of people out of poverty and improve their quality of life.
Mr. Sam Parker, Director of the Shell Foundation, said: "Most innovators lack the capacity, risk capital and market connections to build sustainable businesses and attract commercial funding to scale. Over the last two decades we have worked with entrepreneurs to prove that the private sector can deliver essential goods and services to low-income customers: enhancing access to energy, education, healthcare and employment. We are delighted to partner with  IsDB  to  show  how  foundations  and  development  banks  can  provide  and  leverage  this support, as a cost-effective way to achieve the SDGs."
The Engage platform was developed for IsDB by Nordic Innovation Accelerator Ltd. Nina Harjula, Chairman of the Board of the NIA said: "We are pioneers of Open Innovation platforms and for us building a global reach has been the mission from the beginning. We are thrilled to work with IsDB especially since this is the first collaboration to reach innovators from the developing communities. To reach the sustainable development goals we need to engage innovators globally and ensure that their business ideas and tested and scalable sustainable solutions find their way faster to places where the demand and markets are."
H.E. Dr. Bandar continued: "We recognise that ideas can come from anywhere, but ideas need to be nurtured so they can grow into long-term projects that can make a lasting difference to the world. We are grateful to our partners at UN ESCAP and the Shell Foundation for their support and look forward to collaborating with many more companies, entrepreneurs, investors, governments, academics and NGOs as we focus on the importance of investing in science, technology and innovation.
World Bank, Gates Foundation, DFID Join Forces to Improve Education Quality Around the World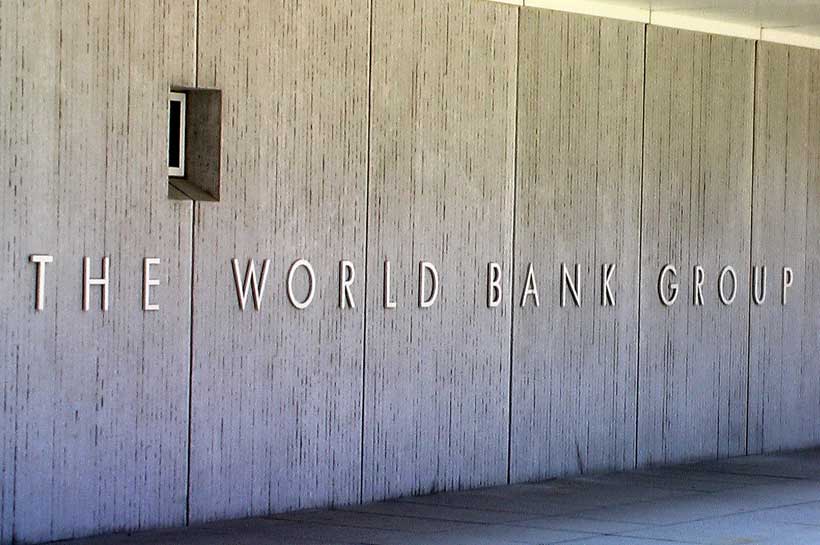 The World Bank, the Bill and Melinda Gates Foundation, and the UK's Department for International Development today announced a new partnership that will develop tools governments can use to better monitor the quality of their education systems, allowing policymakers to take real-time decisions to ensure that all children are learning. This collaboration will advance the goals of the Human Capital Project, a global effort to accelerate more and better investments in people for greater equity and economic growth.
The multi-year partnership, which was announced during the Education World Forum in London, will provide countries with an integrated system for tracking the how well education is delivered and how well countries are progressing toward their policy goals. The World Bank will take the lead on developing the new tools under a multidimensional Global Education Policy Dashboard, working together with education and governance experts from around the world. The Dashboard will soon be tested in 13 countries and it will be progressively expanded to more countries.
"All children should have the right to learn how to read and write so they have the voice and skills needed to advocate a better and prosperous future for themselves and their communities. UK aid is making sure millions of children around the world can access 12 years of quality education, to help them reach their potential and help lift their countries out of poverty," said Penny Mordaunt, the UK's International Development Secretary and Human Capital Champion. "Our innovative partnership with the World Bank and Gates Foundation will help governments analyze evidence to show why children aren't developing these essential skills and recognize what interventions they can put in place to improve their education systems and invest in their most important assets – their own people," she added.
As the recent World Development Report 2018 highlighted, being in school isn't the same thing as learning, and much of the world is facing a learning crisis. The new partnership seeks to upend that crisis by empowering countries with new data on the most important indicators linked to better learning outcomes. These indicators cover three dimensions at different levels of the system—quality of service delivery, policies, and political commitment to education—to allow more holistic monitoring of progress than is currently possible.
"Tackling the learning crisis requires improving the quality of every child's experience in school," said Jaime Saavedra, World Bank Senior Director for Education. "As the largest financier of education in the developing world, the World Bank is committed to supporting the measurement of what students are learning and how well school systems are performing. This is critical in allowing policymakers to see which aspects of the system are working, and which need fixing."
Improving education systems requires a multi-faceted approach: children have to be ready to learn, teachers need to teach successfully, schools need to have the right materials, and school management has to provide appropriate leadership and oversight. To get this right, education polices need to be aligned with the goals. This partnership will provide countries with reliable data on the functioning of the whole education system along these dimensions while highlighting the gaps between their actions and best practices.
"The ability to read fluently by grade 3 is critical and underpins learning in later grades which is why the education dashboard emphasizes foundational learning as a key outcome," said Girindre Beeharry, Global Education Director at the Bill & Melinda Gates Foundation. "The dashboard provides actionable information on key bottlenecks to learning in the education system which will make it a valuable tool for reform-minded policy-makers."
In this way, the Global Education Policy Dashboard will allow governments to track progress with their investments and policy reforms to improve learning, starting from what's happening in the classroom all the way to the decisions taken in ministerial meetings. It will provide countries with data to make decisions that have a real impact on student learning, boosting human capital and giving the next generation the ability to succeed.
On One-Year Anniversary of China's Ivory Ban, New Campaign Targets Travelers Abroad
More than one year after China implemented a full ban on commercial ivory sales, several surveys indicate Chinese travelers are still purchasing ivory at souvenir shops in neighboring countries. To counter this trend, China Customs and the National Forestry and Grasslands Administration (NFGA) are partnering with WildAid and World Wildlife Fund (WWF) on a national campaign to remind travelers that their "souvenirs could be contraband."
In the new public awareness campaign, popular Chinese actor Huang Xuan, dressed as a Customs officer, informs travelers that purchasing wildlife products is driving certain species toward extinction and reminds them that it is illegal to bring ivory into China, even as souvenirs.
The campaign comes as part of a three-year initiative by China Customs to tighten security at borders and halt imports of illegal wildlife products. Since 2018, Customs has made two trips to Africa to extradite Chinese nationals involved in wildlife smuggling.
Since domestic sales of ivory were banned in China, there's been a clear decline in illegal sales and demand for ivory on the mainland, according to a survey released by TRAFFIC and WWF in September 2018. Twelve percent of respondents claim to have purchased ivory in the past 6 months compared to 26 percent of respondents who reported doing so in a similar 2017 pre-ban survey, a 54% decline.
Yet the same TRAFFIC and WWF study shows that more than 18 percent of outbound travelers bought ivory products on trips abroad, with Thailand and Hong Kong being the top two markets. Other destinations popular with Chinese travelers are also of concern. In Laos, more outlets are selling new ivory items to meet Chinese demand, according to a Save the Elephants investigation, with nearly all vendors in the market being Chinese and prices quoted in Chinese yuan. And just this month, more than 73 kilograms of ivory products were confiscated from a souvenir shop in Laos. The ivory products were hidden in secret drawers under the shop's counters.
The new public awareness campaign will appear on public media and customs entry and exit points at airports, train stations, and border crossings, particularly where China borders Myanmar, Laos, and Vietnam.
"WildAid brings decades of experience delivering high-impact media campaigns to protect wildlife to this partnership," CEO of WildAid Peter Knights said. "We've seen how these campaigns generate results in increased awareness and reduced consumption of wildlife products such as shark fin. This message with Huang Xuan will reach tens of millions of people, and will help build on the recent momentum to end the devastation caused by ivory consumption."
"WWF's goal is to reach Chinese travelers who have the means to buy ivory and access to it in popular destinations where ivory can still be found," said Jan Vertefeuille, senior director for advocacy at WWF. "This campaign is the kind of collaboration we need between government agencies and conservation groups to get the word out that ivory is illegal to bring home and it's not socially acceptable."
Another 170 migrants disappear in shipwrecks: UN call for an end to Mediterranean tragedy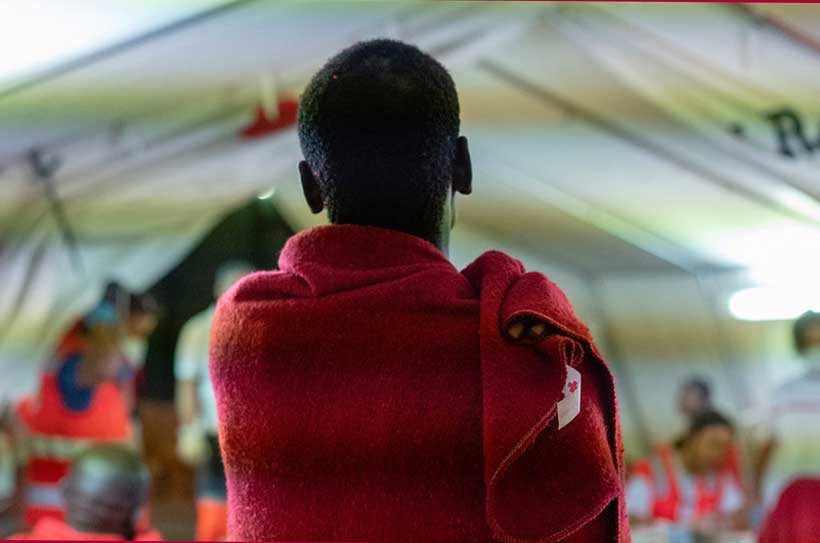 The United Nations refugee agency, UNHCR, stated on Saturday that "no effort should be spared" in saving lives at sea, following reports of two new shipwrecks on the Mediterranean Sea, in which some 170 people either died or went missing.
"The tragedy of the Mediterranean cannot be allowed to continue," said Filippo Grandi, the UN High Commissioner for Refugees.
According to various NGOs, about 53 people died on the Alborán Sea, in the western part of the Mediterranean. One survivor is understood to have been rescued by a passing fishing boat after being stranded for more than 24 hours at sea and is receiving medical treatment in Morocco.
According to UNHCR, Moroccan and Spanish rescue vessels have been searching for the boat and survivors for several days to no avail.
The Italian Navy are also reporting another shipwreck on the central Mediterranean. Three survivors, who were taken for treatment on the island of Lampedusa, reported that another 117 people, currently dead or missing, had boarded the ship with them in Libya.
UNHCR has been unable to independently verify the death tolls for these two shipwrecks, but in 2018, 2,262 people lost their lives attempting to reach Europe via the Mediterranean Sea.