The cognitive warfare: Aspects of new strategic thinking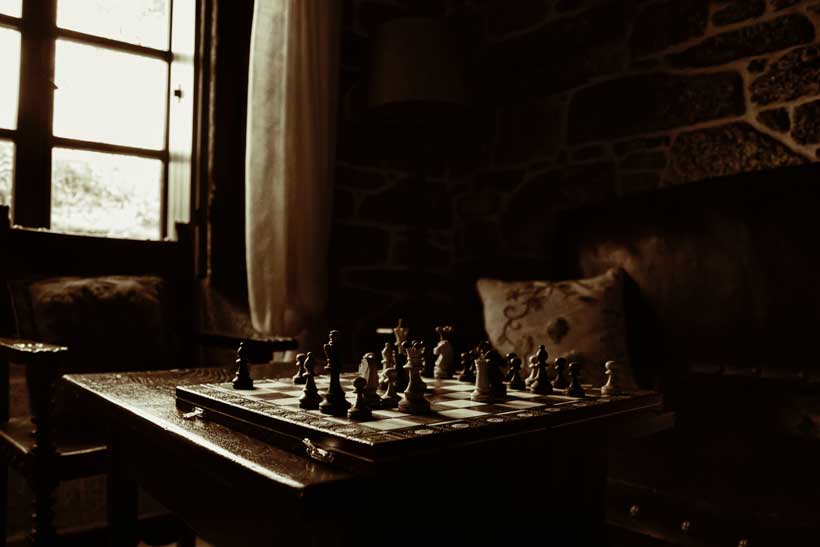 Combining the strategic observations on revolutionary war – those made by Colonel Trinquier during the war in Algeria, in   particular–with US strategy regarding information warfare, the authors Harbulot and Lucas, leading experts  at the French École de guerre économique, and Moinet, Director of the DESS (Intelligence économique et développement des Entreprises) – place their emphasis on the profoundly innovative and strategic role played by information warfare and on its implications for companies. Naturally enough, it emerges with clarity that the authors' intention is to utilize cognitive warfare in defense of the interests of French companies against their US competitors.
It is undeniable – in the opinion of the authors – that the date of September 11, 2001, represented a change in strategic thinking  of fundamental importance. Undoubtedly, the war in the Persian Gulf, the US military intervention  in Somalia, and the conflicts in former Yugoslavia had already presaged – even if in terms not yet precisely defined – an evolution of military strategy in the direction of newer strategic scenarios. It is enough to consider – the authors observe – that   at the time of the invasion of Kuwait, US public opinion was mobilized following a disinformation process planned at military level or more exactly, at psychological warfare level. In this regard, it is sufficient to recall how the televised landing of US troops on the beaches of Mogadishu, the televised lynching of a US Army soldier enabled the marginalization of the politico-military dimension of the civil war in progress. Yet the importance ascribed to the manipulation of information was determined by the  conviction  –  which  proved  to be correct – that the absolute mastery of the production of knowledge both upstream (the educational system) and downstream (Internet, media audio-visual means) can ensure – the authors emphasize – the long-lasting legitimacy of the control of world  affairs.
Yet  in  light  of the American political-military choices and reflections on the revolutionary war in Algeria, French strategy felt the need to define in strict terms exactly what information warfare is. First of all, the expression used in the context of French strategy is the one of cognitive warfare defined as the capacity to use knowledge for the purpose of conflict. In this regard, it is by no mere chance that Rand Corporation information warfare specialists John Arquilla and David Rundfeldt assert the domination  of  information  to  be  fundamental  to American strategy. Secondly, the ample and systematic use of information warfare by the US creates the need – in geographical-strategic  terms–for the European Union to do some serious thinking on cognitive warfare. On the other hand, the absence of legal regulation of manipulation of knowledge in the architecture of security inherited at the end of the Cold War can only lead to serious concern above all for economic security of European companies and must consequently bring about the formulation of a strategy of dissuasion and the use of subversive techniques that must be capable of creating barriers against attempts at destabilization.
Naturally enough, this presupposes: "au préalable la maîtrise de principes élémentaires issus de la tactique dans un rapport du faible au fort: contourner et prendre à revers, attaquer sur les points déficients, affaiblir et contre-argumenter (avec une notion d'anticipation) plutôt que de désinformer."[1] By no coincidence, the work group's conclusions at European level read as follows: "Intelligence économique et stratégie des entreprises du Commissariat général au Plan – dit rapport Martre  – ont mis en valeur l'importance de l'intelligence économique comme facteur immatériel de la compétitivité des organisations." Precisely this awareness of the crucial importance of a conflict-oriented information dimension has brought economic operators to adapt themselves to the new equilibrium that is being established between competition and cooperation, obliging them to realize that by now industrial strategies depend essentially on the abilities of companies to access strategic news in order to better anticipate the markets and strategies of their competitors in the future. Precisely for this reason – the authors emphasize – the strategic management of economic news has become one of the fundamental motors behind the overall performance of both nations and their companies. Despite the fact that significant results have been achieved, the "maîtrise des aspects offensifs de l'intelligence économique demeure encore imparfaite dans l'immense majorité des grandes organisations. Pourtant les procédés concurrentiels visant à l'affaiblissement ou l'élimination d'une entreprise ont un coût bien identifié".
Precisely for this reason it has by now become necessary to accept that these strategic choices   no longer possess the unexpected or exceptional nature they had before. In a context of global competition, companies can no longer rest  content with understanding and even anticipating the strategies of their competitors but "doit se préserver des attaques envers son patrimoine informationnel, et plus généralement à l'encontre de ses intérêts vitaux. Les aspects offensifs et défensifs sont à ce point imbriqués qu'il est difficile de les séparer et même dangereux de les penser distinctement". From this point of   view, European economic enterprises must defend themselves not only from American competition but also from the various antagonists who place the Capitalist system itself in doubt: "Parce que les États-unis sont les seuls en mesure d'asseoir une réelle supériorité dans l'ensemble des domaines fondamentaux, il importe que l'Europe s'arroge les principes tactiques et stratégiques de fragilisation ou de contrainte à l'encontre du fort. L'avènement de la doctrine de sécurité économique américaine a généré une mutation profonde des antagonismes concurrentiels. Par ailleurs, au-delà des menaces représentées par la concurrence, les entreprises vont de manière croissante être également confrontées aux courants contestataires issus de la société civile, et dont les revendications idéologiques seront en mesure de porter gravement atteinte à leur image. Les firmes de certains secteurs industriels (énergie, alimentation et  grande  distribution)  figurent  déjà parmi les cibles de telles organisations. L'opposition des qualités de l'esprit aux défauts du profit, des constantes humanitaires aux variables économiques, et les mobilisations des intellectuels contre les intérêts marchands monopolistiques sont déjà autant de motifs de déstabilisation    que seul un projet discursif de contre-argumentation peut rendre caduque."
In conclusion, the emergence of new information technologies – above and beyond their initial utopian prospects – has contributed to an exasperation of the competition while determining–the authors emphasize – a conflict that has not been seen since the end of the Cold War: "En effet, au temps de la guerre froide, la  rivalité  entre les deux blocs était prioritairement de nature idéologique, politique et militaire.  La  maîtrise  de l'information relevait quasi exclusivement du champ géostratégique. Or, l'effondrement du bloc soviétique a transformé ce paradigme. Désormais, l'appréhension de l'information dépasse le seul cadre géostratégique classique et s'immisce en profondeur dans les sphères concurrentielles et sociétale".
[1] Christian Harbulot-Nicolas Moinet-Didier Lucas, La guerre cognitive: A la recherche de la suprématie stratégique, VI Forum intelligence économique de l'Association Aéronautique et Astronautique Française Menton, 25 septembre 2002, p. 8
The State of National Security Education and Beyond: The CFR Educators Workshop 2019
The Council of Foreign Relations (CFR) has provided leadership, guidance, and a forum for discussion regarding all matters relating to international relations and foreign diplomacy. Their flagship journal, Foreign Affairs¸ provides students, scholars, and policymakers with critical discussions regarding current events and issues dealing with diplomacy, international relations, and interactions of nation states since 1922. However, what is lesser known is their commitment to higher education surrounding these same topics. Since the beginning, CFR has committed itself toward educating and training scholars in international relations. To that end, CFR began an annual series called the CFR College and University Educators workshop. These workshops target new-to-middle career educators and seek to help inform them of the various resources available from CFR for college and university educators and incorporate international relations into their curriculums. Importantly, the attendees come from a variety of social sciences with an eye toward how other disciplines beyond international relations can benefit from CFR resources and applications. The workshop is held annually at CFR Headquarters in New York City over two days. Attendance to the event is by 'nomination' from an individual who attended the previous year.
This year's Educators Workshop was held in April, with a panel discussion before dinner entitled "Global Outlook" with Reuben E. Brigety, Elizabeth C. Economy, and Suzanne Maloney moderated by James M. Lindsay. The forty-five-minute discussion provided a broad overview of the current relationships the United States has with Africa, the Middle East, and China. Their lively discussion brought fresh perspectives on how the Trump administration handles diplomacy and international relations compared with the Obama and Bush administrations. Brigety discussed the current administrations seemingly lack of interest in the African continent while China moves to establish a foothold in West Africa. Suzanne Maloney provided insight into the current, as well as past, administration's 'hold the course' approach to policy toward Saudi Arabia despite the recent rise to power of the unpredictable Crown Prince Muhammad bin Nayef. Finally, Elizabeth Economy provided some examples where, despite common perception, the Trump administration was making substantial strides with diplomatic negotiations and interactions with China. She cited several instances during her travels to China, where Chinese citizens approached her stating that living and working conditions were much better for the Chinese since Trump started putting pressure on the Chinese economy and military positions.
The workshop's second panel, "Safeguarding the United States: Counterterrorism Efforts to Combat Extremism," was moderated by Amy Sorkin. Panel discussants included Jen Easterly, Matthew Waxman, and noted terrorism expert Bruce Hoffman. Their conversation started with the usual debate regarding the definition of terrorism followed by how the fall of ISIS could impact a resurgence in the growth of Al Qaeda. Some questions from the audience centered on the apparent biases of the academic community and policymakers to consider all religiously inspired terrorism as being rooted in Islam. The panel replied that the current wave of right-wing/white supremacist attacks and the subsequent reporting by the media and comments by scholars would dispel the myth that the counterterrorism community does not consider all types of ideological violence when studying terrorism. Of note was the absence of meaningful discussion regarding the current status of cyberterrorism and what the future might hold in this emerging area.
After the first panel discussion of the day, CFR's Vice President for Education, Caroline Netchvolodoff briefly introduced two new educational resources available on the CFR website, Model Diplomacy and World 101.Model Diplomacy is a "National Security Council simulation that engages students to understand the challenges of shaping and implementing foreign policy." Model Diplomacy provides students the ability to develop critical thinking, writing, collaboration, and problem-solving skills while grasping an understanding of inter-state relations. World 101 is a visual database providing access to a wealth of information presented in different modules on such timely topics as climate change, migration of ethnic groups, and terrorism. Both these tools are free resources available to scholars, educators, and students. After the introduction of these two tools, a panel discussion followed with Nicole Bibbins, Jacqueline McAllister, Michael Nojeim, and Dan Caldwell moderating. These three educators currently incorporate these (and other) tools that CFR offers into their classrooms. The focus was on providing examples where the CFR resources provided benefit to classroom learning in international relations and government classes. Other resources mentioned included the CFR Academic Conference Calls and teaching notes for readings in international relations and global security.
Workshop attendees also selected one of five different discussion group sessions to participate: "Bridging Immigration Politics and Policy," "The Current State of Democracy in Latin America," Disinformation and Political Polarization Online," "The Future of Work," and "The Security Risks of Climate Change." These breakout sessions provided an opportunity for small groups to engage in a more in-depth discussion regarding their respective topics held in a 'round-table' style. An expert on each topic moderated each small group.
The Workshop ended with the final panel discussion, "The Economics Gains of Gender Parity." The three panelists, Kim Azzarelli, Jamille Bigio, and Richard Fry discussed the various myths and realities regarding women in the workforce from a global perspective. The panelists covered numerous topics including making the 'business case' for including women in executive positions, the potential global lost revenue for lack of women in critical positions within government and business, as well as the impact of career segregation. The discussion provided the context that, despite the significant gains in gender parity since the 1990s, women still fall behind in wages and access to higher-end employment.
The higher education community should be grateful to CFR for taking time to provide a venue for educators to come together to explore current topics relating to international relations, network with other educators, and learn how to incorporate international relations concepts into the curriculums of various disciplines. It is unfortunate, however, that the general panel discussions occupied so much time of the agenda. While interesting and academically stimulating, the time used could have been better suited to delve further into hands-on use and exploration of the online resources available. Despite the apparent enthusiasm and beneficial information from the 'booths' that had information regarding CFR resources present between panel sessions, more in-depth instruction and presentations into incorporating their resources into classroom assignments would have been beneficial. Additionally, for those individuals who teach online, asynchronous classes, some of their resources such as Model Diplomacy would prove challenging to implement.
Overall, the Council of Foreign Relations provided an outstanding venue for discussing international relations within the global context. Their far-reaching and insightful scholarship provides a foundation for scholars and diplomatic practitioners worldwide. Their efforts at incorporating international relations into various disciplines are admirable and educators worldwide should be thankful for their contributions. While challenges remain, the Council on Foreign Relations offers a solid baseline from which programs, practitioners, and educators can begin evolving and enhancing their own offerings.
Uzbek's Katibat al Tawhid wal Jihad changed its leader
On April 12, 2019, Central Asia's Salafi-Jihadist group Katibat al Tawhid wal Jihad (KTJ) issued a statement on the Telegram channel, in which it announced the resignation of its amir Abu Saloh (real name Sirojiddin Mukhtarov), a native of southern Kyrgyzstan, from the position of head of the group. According to the statement, the decision on the resignation of Abu Saloh was made at the meeting of the group's Shura (Council) based on his own statement. In this regard, Shura also expressed gratitude to him "for the fruitful service in the name of Allah over the past six years in protecting the spiritual values of Islam and leading jihad against the enemies of Muslims."
Abdul Aziz, a little-known in the jihadi world, an Uzbek and a native of the Fergana Valley was elected the new leader of KTJ. In the statement, a brief characterization of the new leader was given using an honorable tone, which states that "Our teacher Sheikh Abdul Aziz hafizahullah devoted his life to Allah, has many years of experience on the path of the jihad and deep knowledge of science [in the study of Islam]." In addition, the statement calls on all members of the group to strictly obey the new leader, in connection with which the Surah An-Nisa [4:59] of the Quran is quoted: "O you who have believed, obey Allah and obey the Messenger and those in authority among you".
It should be noted that Katibat al Tawhid wal Jihad was created by Abu Saloh in 2013 in northern Syria, which consists of Central Asia's militants, mostly Uzbeks of the Fergana Valley. Since that period Syria's northwest, long a hotbed of armed resistance and the heartland of al-Qaeda-linked operations has become a real-life shelter for Uyghur, Uzbek, Tajik and Kyrgyz militants, and their families. Today Uzbek militants are the most combat-ready, well-equipped and largest group among the Central Asian foreign jihadist groups in Idlib Province. The approximate number of KTJ militants is about 500 people.
Under the Abu Saloh leadership, KTJ grew out of an unobtrusive regional group into a formidable and tough member of the global Salafi-Jihadi movement. In early 2015, Uzbek militants of the group swore allegiance to al Qaeda leader Ayman al Zawahiri. During this time Abu Saloh demonstrated his brilliant ability to successfully spread the al-Qaeda ideology on a global scale. He was and remains a faithful and aggressive propagandist of the Jihadi idea into the post-Soviet space.
KTJ is also affiliated with the Syrian rebel group Hayat Tahrir al-Sham and is currently fighting against the Bashar al-Assad regime. HTS has from the beginning of the Syrian war been a combat mentor for Uzbek militants.
Who was Abu Saloh?
The former leader of the group Abu Saloh, fluent in Uzbek, Uyghur, Russian and Arabic, in the early 2000s received a theological education at the Islamic University of Al-Fatah al-Islamiya in Syria. It was there that he became an ideological supporter of al-Qaeda, deeply studied the theological works of Islamic scholars, the founders of the radical current of Salafism and Wahhabism Ibn Taymiyyah and Abd al-Wahhab. After graduating from university, he returned to Kyrgyzstan, worked as an assistant to the imam in one of the mosques in the Osh region.
The persistent study of the Wahhabi literature and love of the Salafi ideology led him back to Syria in 2012. Thanks to his profound knowledge of the Koran, oratory and leadership skills, Abu Saloh quickly rose through the ranks, became a spiritual mentor of the Mujahideen. In battles with the Syrian government troops, he was wounded in the eye and treated in the city of Gaziantep in Turkey in 2014.
After conducting a comprehensive analysis of audio and video public performances of Abu Saloh, as an expert on the radicalization of the ideology of Islam, I must note that he has a deep religious erudition, knows by heart the Quran and the hadith of Imam al-Bukhari. He clearly and emotionally expresses his thoughts, confidently holds the attention of the crowd and has been able to inspire a new generation of jihadists to suicide attacks.
From time to time, in his video and audio appeals he argued in absentia with political leaders and heads of intelligence services of Uzbekistan, Kyrgyzstan, and Tajikistan. He accused them of repressing innocent Muslims, banning the norms of Islam and called them satans who sold their souls to the devil.
During his time in Syria, he avoided several attempts on his life by ISIS supporters. But on July 9, 2018, at the hands of the local member of the Abu Bakr al-Baghdadi's Caliphate in Idlib his wife and four-year-old son were killed; he himself was not injured.
Reasons for the resignation of Uzbek jihadist group's amir
Abu Saloh's resignation from the post of group leader may be due to several factors. First, Russia's special services are leading a real hunt for him in Syria. Director of Russia's Federal Security Service Alexander Bortnikov accused KTJ leader of organizing the terror attack on St. Petersburg's metro in April 2017 and Kyrgyz authorities blamed Abu Saloh for the attack on the Chinese Embassy in Bishkekon August 30, 2016.In order to avoid pinpoint strikes by Russian aviation on the locations of the KTJ group in Idlib, he may have initiated his resignation and gone deep underground.
Secondly, the possible fall of Idlib in the future will force Central Asian militants to seek new shelter places; they will most likely prefer to move to Afghanistan. To do this, they will have to use the territory of Turkey for the transit zone. If it were loudly announced, the resignation of Abu Saloh could divert the attention of the Turkish secret services from the Central Asian militants-smugglers.
Thirdly, within the KTJ group there has long been a slight opposition to his Amir, who are dissatisfied with his financial and organizational activities. Perhaps in order to avoid splitting the group, he was forced to resign and thus is trying to preserve the unity of the ranks of the Uzbek jihadists.
In the end, it should be noted that, despite his resignation, Abu Saloh remains a fanatical follower of Osama bin Laden and Ayman al-Zawahiri, an ardent propagandist of al Qaeda ideology and the most wanted terrorist in the post-Soviet space.
Illiberals and autocrats unite to craft a new world media order
Underlying global efforts to counter fake news, psychological warfare and malicious manipulation of public opinion is a far more fundamental battle: the global campaign by civilisationalists, autocrats, authoritarians and illiberals to create a new world media order that would reject freedom of the press and reduce the fourth estate to scribes and propaganda outlets.
The effort appears to know no limits. Its methods range from seeking to reshape international standards defining freedom of expression and the media; the launch and/or strengthening of government controlled global, regional, national and local media in markets around the world; acquisition of stakes in privately-owned media; advertising in independent media dependent on marketing revenue; demonization; coercion; repression and even assassination.
Recent examples abound. They include a more aggressive Chinese approach to countering critical coverage of the People's Republic that violates international norms of diplomatic conduct, the use of technology to spy on journalists, researchers and activists by, for example, the governments of the United Arab Emirates and Saudi Arabia; the jailing of journalists across the Middle East and North Africa and in countries like Myanmar and Bangladesh, US President Donald J. Trump's identification of mainstream media as "the enemy of the people," and the killing of journalists across the globe including the murder last year of Jamal Khashoggi.
The effort to create a new world media order is enabled by a tacit meeting of the minds among world leaders as well as conservative and far-right politicians and activists that frames global jockeying for power in a world order that would replace the US-dominated system established in the wake of World War Two and take into account the rise of powers such as China, India and Russia.
The emerging framework is rooted in the rise of civilisationalism and the civilizational state that seeks its legitimacy in a distinct civilization rather than the nation state's concept of territorial integrity, language and citizenry.
It creates the basis for an unspoken consensus on the values that would underwrite a new world order on which men like Xi Jinping, Vladimir Putin, Recep Tayyip Erdogan, Victor Orban, Mohammed bin Salman, Narendra Modi, Rodrigo Duterte and Donald Trump find a degree of common ground. If anything, it is this tacit understanding that in the shaping of a new world order constitutes the greatest threat to liberal values such as human and minority rights as well as freedom of expression and freedom of the press.
To be sure, independent media have often made life easier for those seeking to curb basic press freedoms. Valid criticism has put the media on the defensive. The criticism ranges from coverage of US special counsel Robert Mueller's investigation into now apparently unfounded allegations that Mr. Trump and his 2016 election campaign had colluded with Russia to false assertions in the walk-up to the 2003 Iraq war that Iraq possessed weapons of mass destruction.
The nuts and bolts of creating a new world media order are highlighted in a recent report by Reporters Without Borders that focuses on efforts by China, a key driver in the campaign, to turn the media into a compliant force that serves the interest of government rather than the public.
The 52-page report asserts that "over the course of the last decade, China has actively sought to establish an order in which journalists, scholars and analysts are nothing more than state propaganda auxiliaries."
While the report focuses on China, the issues it raises in terms of what constitutes journalism and the role of the media as the fourth estate that holds power to account and ensures that the public has access to accurate information and continued snapshots of history as it unfolds go far beyond Beijing's efforts.
So does the lifting of the asylum and arrest in Britain this week of Wikileaks founder Julian Assange. The Assange case raises issues of definitions of journalism. It also shines a spotlight on the field of tension between a free press and illiberal, autocratic and authoritarian leaders and governments that increasingly dress up their attempts to curb media freedom in civilizationalist terms.
The Assange case forces both the media and government, particularly in democratic societies, to determine the boundaries between journalism and whistleblowing.
Leaving aside allegations that Wikileaks played a role in alleged Russian interference in the 2016 US presidential election and criticism of Assange's style and personality, Wikileaks operated as a channel and post office box for whistle-blowers and as a source for media that independently authenticate and asses the news value of materials presented. In doing so, Wikileaks provided a service rather than added-value journalism.
To be fair, some of the issues raised in the Reporters Without Borders report pose broader questions about the standards on which proper journalism should operate rather than the right of governments, irrespective of political system, to try to ensure that their views and positions are reflected alongside their critics in media reporting.
The report lists among Chinese efforts the lavishing of money on modernizing and professionalizing China's international television and radio broadcasting, investment in foreign media outlets, buying of vast amounts of advertising in foreign media, and invitations to journalists from all over the world to visit China on all-expense-paid trips.
The report also notes that China organizes its own international events as an additional way of promoting its repressive vision of how the media should function.
Hardly unique, these aspects of the Chinese effort, while noteworthy, primarily pose issues for the media. They raise questions about the standards to which media owners should be held, the way politically and geopolitically driven advertisement should be handled and whether journalists and independent media, or for that matter analysts and scholars, should accept paid junkets or avoid any potential jeopardizing of the integrity of their reporting and analysis by paying their own way.
More troublesome is the report's assertion that China does not shy away from employing what it describes as "gangster methods."
The report asserted that "China no longer hesitates to harass and intimidate in order to impose its 'ideologically correct' vocabulary and cover up the darker chapters in its history. International publishing and social network giants are forced to submit to censorship if they want access to the Chinese market."
Moreover, Chinese embassies and Confucius Institutes serve as vehicles for attempts to impose China's will and counter perceived persecution by what it sees as hostile Western forces that seek to tarnish the People's Republic's image.
China's vision of a new world media order is grounded in a 2003 manual for Communist Party domestic and external propaganda published with a foreword of then party secretary general Hu Jintao.
The manual sees journalists as government and party propagators who exercise self-censorship by "handling properly the balance between praise and exposing problems." Mr. Xi amplified the message in 2016 during a rare, high-profile visit to the newsrooms of China's top three state-run media outlets, the party newspaper People's Daily, news agency Xinhua, and China Central Television (CCTV).
"The media run by the party and the government are the propaganda fronts and must have the party as their family name. All the work by the party's media must reflect the party's will, safeguard the party's authority, and safeguard the party's unity. They must love the party, protect the party, and closely align themselves with the party leadership in thought, politics and action," Mr. Xi told media workers, the term China increasingly is using to replace journalists as a designation.
Chinese journalists have been banned from writing personal blogs, are advised daily by the party about which stories to emphasize and which to ignore and obliged to attend party training sessions.
The title of Reporters Without Borders' report, 'China's New World Media Order', borrowed a phrase coined by Li Congjun, a member of the Chinese Communist Party's Central Committee and former head of Xinhua.
Writing in The Wall Street Journal in 2011, Mr. Li cast the need for a new media order in civilizational terms. Media of all countries had the right to "participate in international communication on equal terms" and should respect the "unique cultures, customs, beliefs and values of different nations," Mr. Li said.
Mr. Li's argument and language were straight out of the civilisationalists' handbook that employs the theory of cultural relativism to oppose universal definitions of human rights and basic freedoms and argue in favour of such rights being defined in terms of individual civilizations. Civilizationalists also use cultural relativism to justify their tight control of the Internet that ranges from blocking websites to creating a Chinese wall between national networks and the worldwide web.
Mr. Li was two years later even more straightforward about what China was trying to achieve. "If we cannot effectively rule new media, the ground will be taken by others, which will pose challenges to our dominant role in leading public opinion," he asserted.
China's purpose was also evident in Mr. Li's systematic reference to the media as a mass communication industry rather than journalism as a profession. "This is not insignificant," the Reporters Without Borders report said. "By treating the media as an industry whose mission is to exercise influence on the state's behalf, (Li's) 'new world media order' abolishes the watchdog role the media are meant to play."
Foreign affairs columnist Azad Essa discovered just how long the Chinese arm was when Independent Media, publisher of 18 major South African titles with a combined readership of 25 million, fired him for writing about the crackdown on Turkic Muslims in Xinjiang.
Mr. Essa was told his column had been discontinued because of a redesign of the groups' papers and the introduction of a new system. China International Television Corporation (CITVC) and China-Africa Development Fund (CADFUND) own a 20 percent stake in Independent Media through Interacom Investment Holdings Limited, a Mauritius-registered vehicle.
Mr. Essa's experience notwithstanding, Chinese efforts to create its new world media order have produced mixed results.
Various autocrats such as Saudi Arabia's Mohammed bin Salman and the United Arab Emirates' Mohammed bin Zayed have bought into the order's coercive and surveillance aspects.
The two crown princes have In some ways been at the blunt edge of efforts to create a new world media order with their demand that Qatar shut down its state-owned Al Jazeera television network as one of their conditions for the lifting of the Saudi-UAE led diplomatic and economic boycott of the Gulf state that has been in place since June 2017.
They also put themselves at the forefront by employing cutting edge Israeli technology and former US intelligence personnel to spy on journalists and dissidents across the globe.
For their part, Chinese technology companies that would provide much of the new world media order's infrastructure have had something of an uphill battle.
Attempts by Baidu, China's leading search engine, to establish local language versions in Japan, Brazil, Egypt, Thailand and Indonesia flopped commercially.
Ironically, the very freedoms China was trying to curtail worked in its favour when a US federal court in the southern district of New York ruled against pro-democracy activists who were seeking to restrict Baidu's ability to delete from searches terms censored in China. The court argued that Baidu's filtering of terms was a form of editorial judgment.
Similarly, Chinese technology giants like Tencent with its unencrypted WeChat instant messaging app and controversial telecom equipment and consumer electronics manufacturer Huawei have scored where Baidu has failed.
WeChat, whose traffic passes through Tencent's China-based servers that are accessible to Chinese authorities, claims to have more than one billion users, ten percent of which are outside China. Huawei, that accounts for 15 percent of the world's smartphone market, has been accused of providing surveillance technology to Iran as well as Xinjiang and is suspected by a host of Western nations of posing a risk to national security. The company was accused of installing a "backdoor" in some of its products that allows secret access to data.
Even more fundamental than the role of technology providers in the creation of a new world media order, is China's ability to persuade nations in Asia and Africa to emulate its draconic laws governing cybersecurity and the Internet.
Chinese tech start-ups such as Leon, Meiya Pico, Hikvision, Face++, Sensetime, and Dahua have achieved unprecedented levels of growth on the back of more than US$7 billion in government investments over the last two years.
Export of those technologies have prompted countries like Vietnam, Thailand, Cambodia, Nigeria, Egypt, Uganda, Zambia and Tanzania to introduce or contemplate introduction of legislation authorizing measures ranging from obliging Internet companies to store data on local servers to criminalizing content that authorities deem to be propaganda, calls for public gatherings or cause for disruption or divisiveness
CloudWalk, a Guangzhou-based start-up has finalized a strategic cooperation framework agreement with Zimbabwe to build a national "mass facial recognition program" in order to address "social security issues." Zimbabwe has installed a Chinese system that allows the government to monitor passengers at airports, railways, and bus stations.
If the Reporters Without Borders report proves anything, it is that China is a major source of the problem. It is however but one source. China may have significant clout and considerable resources, but it is not alone in its civilizationalist approach towards crafting a new world media order. Its aided by autocratic and authoritarian regimes as well as the world's illiberal democrats.
Finnish paper Helsingin Sanomat drove the point home when Mr. Trump met Mr. Putin in Helsinki in July of last year. Some 300 of the paper's billboards, lining the road from Helsinki airport to the summit, welcomed the two men "to the land of free press."
Headlines on the billboards reminded them of their recent attacks on the media. Said one billboard: "Media-critiquing Trump has changed the meaning of fake news."
Helsingin Sanomat editor Kaius Niemi added in a statement that the paper wanted to remind Messrs. Trump and Putin of the importance of a free press. "The media shouldn't be the lap dog of any president or regime," Mr. Niemi said.