Bahrain steps up to save our oceans by joining #CleanSeas
Bahrain is taking a bold stand against marine litter and for the health of our oceans by joining some 40 other nations in becoming a member of the CleanSeas Campaign, pledging to keep our oceans healthy and litter-free.
In support of the Clean Seas Campaign, the Government of Bahrain will be implementing a range of initiatives to increase awareness on marine litter and its impacts through national campaigns on reducing plastics use; engaging with partners to undertake focused Clean Seas activities including beach clean-up days and other events; organise events to advocate for reducing the use of single use plastics and plastics packaging and promote the recycling of plastics and other materials, and continue the national focus on protection of national marine reserves and natural resources.
"It's exciting to have Bahrain join us in the fight against marine litter," Erik Solheim, head of UN Environment said. "By joining the CleanSeas campaign, they are showing great support from a vitally important region and we hope more nations will follow."
The announcement took place at the premises of the Supreme Council for the Environment. Dr. Mohamed Bin Daina, Chief Executive Officer of the Supreme Council made the announcement, joined by Mr. Erik Solheim, Executive Director of UN Environment, and Mr. Sami Dimassi, the Director and Regional Representative of UN Environment.
UN Environment launched #CleanSeas in February 2017, with the aim of engaging governments, the general public, civil society and the private sector in the fight against marine plastic litter. Bahrain is the 41st country to join the global effort.
Principles for Strengthening Global Cooperation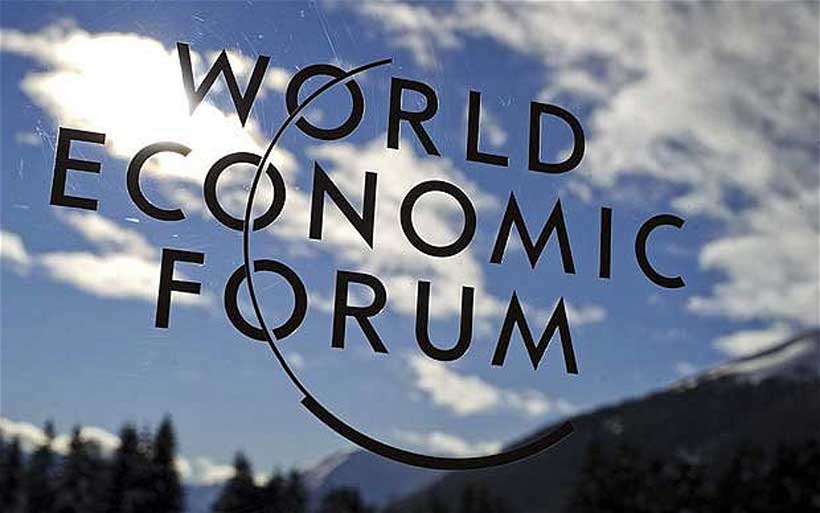 Global leaders are advocating for cooperation to be the new compass for international relations and have released a set of seven Principles for Strengthening Global Cooperation. The World Economic Forum's Global Action Group, comprised of senior members of government, business, civil society, and the expert community, developed the principles.
Børge Brende, President of the World Economic Forum, convened the Global Action Group in virtual meetings beginning in June 2020. François-Philippe Champagne, Minister of Innovation, Science and Industry of Canada; Sigrid Kaag, Minister for Foreign Trade and Development Cooperation of the Netherlands; Tarō Kōno, Minister in charge of Administrative Reform of Japan; Tito Mboweni, Minister of Finance of South Africa; Dina Powell McCormick, Global Head, Sustainability and Inclusive Growth, Goldman Sachs; and Kent Walker, Senior Vice-President, Global Affairs, Google,co-chaired the group.
The seven principles call for prioritizing peace and security, equity, gender equality and sustainability because each of these is advanced by and is needed to advance global cooperation. Their absence can cause deep fractures as highlighted by the Global Risks Report 2021 released earlier this week by the Forum.
The seven Principles for Strengthening Global Cooperation:
Strengthen global cooperation
Advance peace and security
Re-globalize equitably
Promote gender equality
Rebuild sustainably
Deepen public-private partnerships
Increase global resilience
"Having leaders articulate the importance of working with one another – at a moment that so clearly calls for greater unity but lacks it – can serve as a vital step in rechannelling momentum in the right direction," said Børge
Brende, President of the World Economic Forum. "The direction we need to head is toward greater dialogue, coordination and collective action. Only in this way can we shape a more equitable and sustainable recovery and increase our future resilience."
Members of the Global Action Group
Mohammed Alardhi, Executive Chairman, Investcorp Holding
John R. Allen, President, The Brookings Institution
Niels Annen, State Minister for Foreign Affairs of Germany
Thomas Bagger, Head, Foreign Policy Division, Office of Presidential Affairs of Germany
Thomas Buberl, Chief Executive Officer, AXA
Mevlüt Çavuşoğlu, Minister of Foreign Affairs of Turkey
Mathias Cormann, Candidate of the Government of Australia for Secretary-General of the Organisation for Economic Co-operation and Development
Ivo Daalder, President, The Chicago Council on Global Affairs
Jeroen Dijsselbloem, Chairman, Dutch Safety Board
Jeffrey D. Feltman, Senior Fellow, United Nations Foundation
Fu Ying, Chairperson, Center for International Security and Strategy, Tsinghua University
Orit Gadiesh, Chairman, Bain & Company
Arancha González Laya, Minister of Foreign Affairs, European Union and Cooperation of Spain
Samer Haj Yehia, Chairman of the Board, Bank Leumi Le-Israel
Jane Harman, Director, President and Chief Executive Officer, The Woodrow Wilson International Center for Scholars
Mohammed Al-Jadaan, Minister of Finance, Economy and Planning of Saudi Arabia
Ann Linde, Minister of Foreign Affairs of Sweden
Susana Malcorra, Dean, IE School of Global and Public Affairs, IE University
Luis Alberto Moreno, Member of the Board of Trustees, World Economic Forum
Vali R. Nasr, Professor of International Relations, Paul H. Nitze School of Advanced International Studies (SAIS), Johns Hopkins University
Patrick Odier, Chairman of the Board of Directors, Bank Lombard Odier & Co.
Maxim Oreshkin, Aide to the President of the Russian Federation
Suresh Prabhakar Prabhu, Indian Prime Minister's G20 Sherpa
Ayman Al Safadi, Deputy Prime Minister and Minister of Foreign Affairs and Expatriates of the Hashemite Kingdom of Jordan
Kevin Sneader, Global Managing Partner, McKinsey & Company
Achim Steiner, Administrator, United Nations Development Programme (UNDP)
Net-Zero Challenge: The Supply Chain Opportunity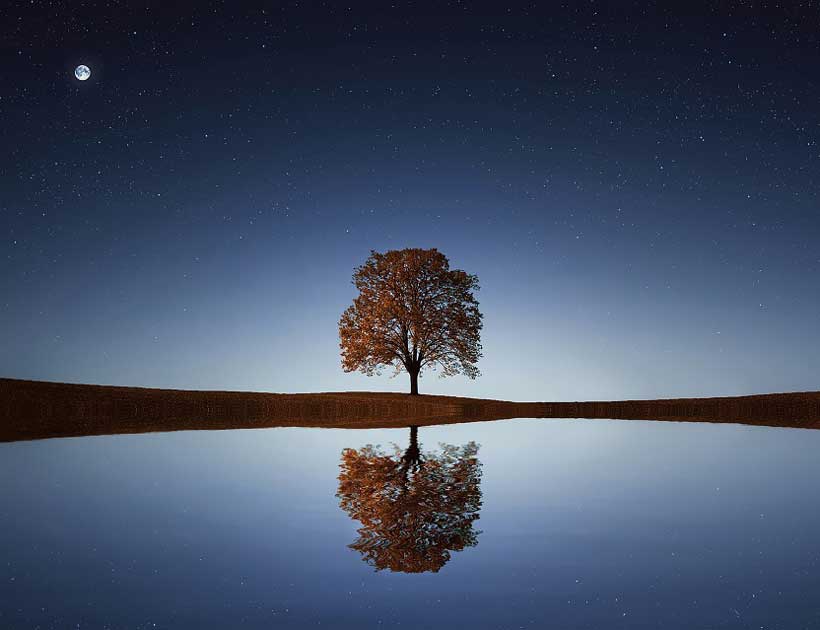 The commitment to tackling climate change is accelerating in all sectors of society, with net-zero pledges from companies, cities, states, and regions doubling in the past year. Decarbonizing supply chains is a major opportunity for companies to put these commitments into practice.
New research published today by the World Economic Forum and Boston Consulting Group (BCG) shows how tackling supply chain emissions can be a game changer in the global fight against climate change. Net-Zero Challenge: The Supply Chain Opportunity analyzes the top eight global supply chains that account for more than 50% of global greenhouse gas emissions and finds that end-to-end decarbonization of these supply chains would add as little as 1% to 4% to end-consumer costs in the medium term.
The report breaks down the major sources of emissions along each of the eight major supply chains—food, construction, fashion, fast-moving consumer goods, electronics, automotive, professional services, and freight. It assesses the key levers to reduce emissions in each supply chain and shows that many can be easily deployed today and cost very little to implement. The report also points to the global nature of many supply chains, enabling companies to support decarbonization across borders and in countries where governments do not yet prioritize climate action.
The opportunity for impact is especially high for consumer-facing companies, whose supply chain emissions far outweigh their direct emissions from manufacturing. These companies can use their buying power to push for rapid decarbonization and help fund the transition by co-investing with upstream raw-material producers, which struggle to finance the transition alone.
For example, while it costs a steel producer significantly more to make zero-carbon steel, raw input materials like steel account for such a low proportion of end-consumer prices that a zero-carbon car is only about 2% more expensive for the buyer in the medium term.
The report points to nine major actions that CEOs should take today to address supply chain emissions, including:
Building a robust view of emissions with supplier-specific data and setting ambitious targets for emissions reductions
Redesigning products and reconsidering geographical sourcing strategies to optimize for CO2
Cofunding abatement measures and educating suppliers on how to implement low-carbon solutions
Engaging in industry ecosystems to share best practices and create a demand signal for green products
Aligning incentives internally to ensure that decision makers focus on lowering emissions
Quotes
Nigel Topping, the UNFCCC's high-level climate action champion, said: "Supply-chain decarbonization will be a 'game changer' for the impact of corporate climate action. Addressing Scope 3 emissions is fundamental for companies to realize credible climate change commitments."
Dominic Waughray, managing director, World Economic Forum, said: "This important report shows how companies have the opportunity to make a huge impact in the fight against climate change by also decarbonizing their supply chains. The interaction between governments and companies to seize this opportunity is an important one. We welcome more leaders to join and help build momentum on this important agenda."
Patrick Herhold, a report coauthor and managing director and partner at BCG's Centre for Climate Action, said: "The argument that costs are a major barrier to reducing emissions is increasingly flawed—around 40% of the emissions across the eight major supply chains we analyzed can be eliminated with measures that bring cost savings or are at costs of less than €10 per ton of CO2 equivalent. Increasing process efficiency and the use of recycled materials, as well as buying more renewable power, provides companies with major climate gains at very low costs."
Driving Growth Using 'Practical Wisdom': Japan's Perspectives
In response to the COVID-19 crisis, the World Economic Forum has taken an initiative to create a more sustainable and resilient world. Further to the regular dialogues held on managing the crisis and shaping a positive post-COVID world, the Regional Action Group for Japan (RAGJ), a community of leaders engaged with the World Economic Forum, published a report "Driving Growth Using 'Practical Wisdom': Japan's Perspectives"
The report suggests that the country should create a well-structured, forward-thinking society based on sustainability, inclusivity and resiliency through four pillars: attitude, business culture, economy, and the global collaboration framework. The report also suggests that Japanese leaders can implement the concept by drawing on the country's "practical wisdom," or its long tradition of practicing stakeholder-based capitalism, sustainable business models, disaster resilience, and the championing of environmental values.
"There is an urgent need for global stakeholders to cooperate in simultaneously managing the direct consequences of the COVID-19 crisis. It is of great significance for the World Economic Forum that Japanese leaders came together to propose what it takes for the country, as well as for the international community, to improve the state of the world. Japan's perspectives, laid out in the report, are one of the first responses to our call to present a vision of that guides us through the post-COVID future," said Makiko Eda, Chief Representative Officer, World Economic Forum, Japan.
"The current crisis requires us to revisit the status quo of every aspect of society. At the same time, it presents us with a unique opportunity to accelerate necessary reforms to shape a better future," said Nobuhiro Hemmi, Partner and Chief Strategist, Deloitte Japan, who supported the organization of the discussion of the RAGJ. "Capitalizing on this momentum, Japanese leaders are committed to making long-lasting impacts to society while fostering engagement with the public and communities around the world. I hope that the report serves as a catalyst in implementing 'great resets' that help shape the post-COVID future," he added.
The report proposes that Japan draws on its "practical wisdom" in its effort to resetting four areas:
Attitudes: To address systemic challenges such as sustainability and climate change, leaders must abandon wishful thinking that such a task will be easy. Three approaches should help this shift: sharing a greater sense of urgency among officials, businesses, and the public; accelerating necessary reforms for a long-lasting impact on public trust; and addressing unresolved issues to usher in a new era for Japan.
Business Culture: Leaders should transform their own businesses' behavior, moving the focus away from their own successes in favor of contributing to the common good. Three steps are proposed: growing truly purpose-driven businesses for long-term value generation; upgrading community and environmental solutions via digital leapfrogging; and promoting diversity and inclusion to revitalize the leadership.
Economy: Japanese leaders must transform the economy system, shifting the emphasis away from shareholders to stakeholders. Three measures should support the shift: redefining economic success; striking a shareholder-stakeholder balance to reframe economic focus; and shifting investor focus from short-term returns to long-term value creation.
Global collaboration framework: Japan must rebuild the bonds of global cooperation by growing out of its traditional role as a rule-follower and becoming a rule-shaper. This is made possible by three approaches: adjusting or adopting rules to create a new era of cooperation; renewing global trade systems; and serving as a great mediator for transnational cooperation.