Nearly two-thirds of the population in South Sudan at risk of rising hunger
More than 7 million people in South Sudan – almost two-thirds of the population – could become severely food insecure in the coming months without sustained humanitarian assistance and access, three United Nations agencies warned today.
If this happens, this will be the highest ever number of food insecure people in South Sudan. The period of greatest risk will be the lean season, between May and July. Particularly at risk are 155,000 people, including 29,000 children, who could suffer from the most extreme levels of hunger.
In January, 5.3 million people, or nearly half of the population, were already struggling to find enough food each day and were in "crisis" or "emergency" levels of food insecurity (IPC Phases 3 and 4), according to an Integrated Food Security Phase Classification (IPC) report released today.
This represents a 40 percent increase in the number of severely food insecure people compared to January 2017.
The report comes one year after famine was declared in parts of South Sudan in February 2017.
Improved access and a massive humanitarian response succeeded in containing and averting famine later last year. Despite this, the food insecurity outlook has never been so dire as it is now.
The Food and Agriculture Organization of the United Nations (FAO), the United Nations Children's Fund (UNICEF) and the World Food Programme (WFP) warn that progress made to prevent people from dying of hunger could be undone, and more people than ever could be pushed into severe hunger and famine-like conditions during May-July unless assistance and access are maintained.
"The situation is extremely fragile, and we are close to seeing another famine. The projections are stark. If we ignore them, we'll be faced with a growing tragedy. If farmers receive support to resume their livelihoods, we will see a rapid improvement in the country's food security situation due to increased local production," said Serge Tissot, FAO Representative in South Sudan.
A growing tragedy that must not be ignored
Overall hunger levels have risen due to protracted conflict that led to reduced food production and constantly disrupted livelihoods. This was further exacerbated by economic collapse, which impacted markets and trade, making them unable to compensate for the decrease in local food production.
Prolonged dry spells, flooding and continued pest infestation, such as Fall Armyworm, have also had a damaging impact.
"The situation is deteriorating with each year of conflict as more people lose the little they had. We are alarmed as the lean season when the harvest runs out is expected to start this year much earlier than usual," said Adnan Khan, WFP Representative and Country Director. "Unless we can pre-position assistance rather than mount a more costly response during the rains, more families will struggle to survive."
In areas like Unity, Jonglei, Upper Nile, and Central Equatoria, riddled by reoccurring outbreaks of violent conflict and displacement, the proportion of people suffering from extreme food insecurity ranges from 52 to 62 percent – more than half the states' combined population. The number is expected to keep increasing unless people find the means to receive, produce or buy their own food.
Mapping hunger – projections for the first half of 2018
February-April 2018:  6.3 million people in IPC Phases 3 ("Crisis"), 4 ("Emergency") and 5 (Catastrophe). This includes 50,000 people in IPC Phase 5.
May-July 2018: 7.1 million people in IPC Phases 3, 4 and 5. This includes 155,000 people in IPC Phase 5.
1.3 million children under five at risk of acute malnutrition
Conflict and worsening hunger have led to already soaring rates of malnutrition. Without assistance, as of May, more than 1.3 million children under five will be at risk of acute malnutrition.
Malnutrition rates are set to rise once the rainy season starts in April. Once this happens, many communities will become isolated and unable to reach medical services. The rains will make the country's dirt roads unusable, and it will become more and more difficult to deliver supplies to medical centres.
"We are preparing for rates of severe malnutrition among children never before seen in this country," said Mahimbo Mdoe, UNICEF's Representative in South Sudan. "Without an urgent response and access to those most in need, many children will die. We cannot allow that to happen."
Of particular concern are the areas around Leer, Mayendit, Longochuk and Renk where children under five face extremely critical levels of malnutrition.
Response to date
Last year, FAO, WFP, UNICEF and their partners rolled out their largest ever aid campaign, saving lives and containing famine. In 2017, agency partners conducted more than 135 rapid humanitarian missions to the most hard-to-reach areas, providing life-saving assistance to over 1.8 million people.
FAO provided 5 million people – many in difficult-to-reach or conflict-affected areas – with seeds and tools for planting, and fishing kits in 2017. FAO has also vaccinated more than 6.1 million livestock to keep animals alive and healthy. This has been vital as most of the population rely on livestock for their survival.
UNICEF and partners admitted some 208,000 children with severe acute malnutrition in 2017 and plan to reach 215,000 this year. Together with WFP, UNICEF took part in 51 rapid response missions in 2017 to reach communities cut off from regular aid assistance. The Rapid Response Mechanism (RRM) will remain a key means of accessing conflict-affected communities in the coming months.
At the peak of its response this year, WFP aims to reach 4.4 million people with life-saving food and nutrition assistance. WFP is pre-positioning food in areas likely to be cut off during the rainy season, so people will not go hungry. WFP plans to pre-position 140,000 metric tons of food and nutrition supplies – 20 percent more than in 2017 – in more than 50 locations across the country.
South Africa: Better Education & Spatial Integration Crucial for Reduced Inequality, Job Creation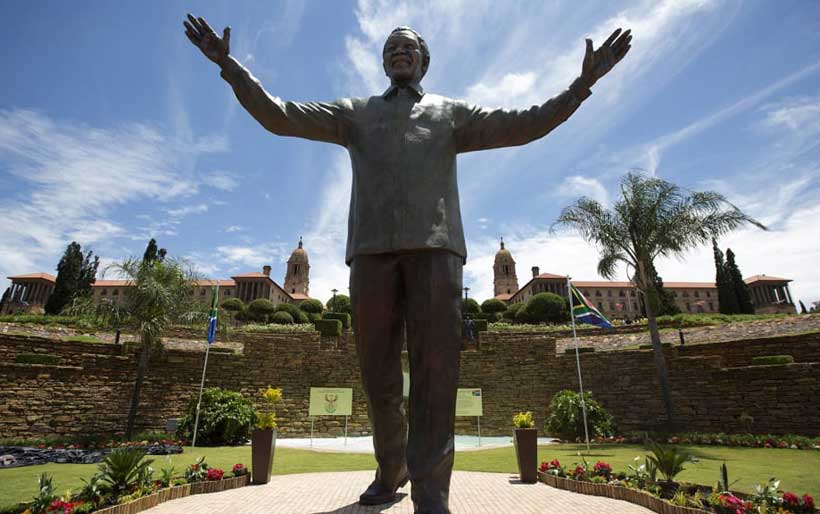 In an environment of accelerating but still modest growth, government policies that stimulate competition and create the fiscal space needed to build a skilled labor force from the poor population of South Africa, would create jobs and help reduce inequality, according to the South Africa Economic Update released by the World Bank today.
The World Bank expects real growth in gross domestic product (GD) to accelerate from 1.3 percent in 2017 to 1.4 percent in 2018, supported by a rise in confidence, global growth and benign inflation. For 2019, the forecast is 1.8 percent and 1.9 percent in 2020. But despite this modest rebound, growth in South Africa remains constrained and continues to lag behind its peers. Overall, South Africa is projected to remain largely below the average growth rate of 4.5 percent in 2018 and 4.7 percent in 2019 in emerging markets and developing economies.
"This outlook calls for fundamental policy action to turn the economy around through policies that can foster inclusive growth and reduce inequality," said Paul Noumba Um, World Bank Country Director for South Africa.  "Creating labor demand and fiscal space to finance improved education as well as reinforcing spatial integration will enhance the ability of the poor people of South Africa to participate meaningfully in the economy".
The special focus section of this 11th edition of the South Africa Economic reviews the evolution and nature of South Africa's inequality – among the highest in the world– arguing that it has increasingly been driven by labor market developments that demand skills the country's poor currently lack. It suggests that significantly raising South Africa's economic potential will require breaking away from the equilibrium of low growth and high inequality in which the country has been trapped for decades, discouraging the investment needed to create jobs.
Simulations assessing the potential impact of a combination of various policy interventions on jobs, poverty, and inequality suggest a scenario in which the number of poor people could be brought down to 4.1 million by 2030, down from 10.5 million in 2017. This would be driven by increasing the skilled labor supply among poor households through improved education and spatial integration as well as increasing labor demand through strengthened competition.
In this scenario, the Gini index of inequality would be reduced from 63 today to 56 in 2030. An additional 800,000 jobs would be created with higher wages for workers from poor households, and cheaper goods and services contributing to these outcomes, according to the report.
"In the short term, these policy interventions would include, getting the implementation of the recently granted free higher education right, continuing to address corruption, improving the competitiveness of strategic state-owned enterprises, restoring policy certainty in mining, further exposing South Africa's large conglomerates to foreign competition and facilitating skilled immigration," said Sebastien Dessus, World Bank Program Leader.
In the longer term, the report suggests that improving the quality of basic education delivered to students from poor backgrounds and reinforcing the spatial integration between economic hubs, where jobs are located, and underserviced informal settlements, would reduce poverty and inequality and support job creation.
Can Insurance Help Low-Income Ethiopians Cope With Risk?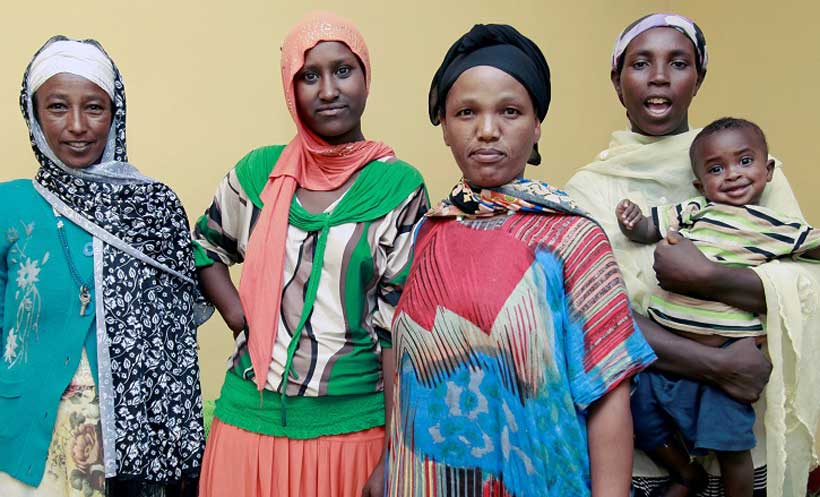 The loss of crop or livestock as well as concerns about illness and accidents are key financial expenses on the minds of low-income Ethiopians.
Unexpected expenses associated with these issues are relatively common. A third of low-income Ethiopian households experienced at least one major health issue in the previous year, often paying for it out-of-pocket.
In rural areas, almost 50% of households experienced some agricultural loss in the previous year. For three-quarters of these households, these financial losses accounted for more than half of their income in a typical year.
Yet even though these crises affect a large number of the population, Ethiopians don't have adequate mechanisms in place to cope with the financial hardship they bring.
"People don't put money aside to deal with risk. Instead, they rely on cash and savings, if they have them, borrow money from family, if possible, or as a last resort, sell livestock to cope with these unexpected shocks," said Craig Thorburn, a Lead Financial Sector Specialist with the Finance, Competitiveness and Innovation Global Practice of the World Bank Group, and the technical lead for a FIRST Initiative funded project that produced the new report What People Want: Investigating Inclusive Insurance Demand in Ethiopia.
Informally borrowing money is a common coping strategy as loans from formal financial institutions are expensive and hard to get. However, when a crisis, such as drought, affects an entire community, informally borrowing money from relatives isn't a viable option. And selling livestock may inject rural households with quick access to cash, but this approach ultimately leaves families poorer and less resilient.
Last year, the World Bank Group conducted a demand-research study in Ethiopia to examine risks low-income households face and see whether insurance could be a tool that Ethiopians could tap into to reduce and better manage these financial burdens.
This country-wide survey reached close to 3000 households, totaling 13,000 people, from both rural and urban areas.
"Understanding the needs of underserved populations, including low-income households, is key to developing quality insurance products and expanding insurance markets," Thorburn said. "Without this knowledge, potential insurers wouldn't understand the real and perceived risk of this unserved market segment."
The survey found that people had little knowledge or experience with insurance, and that 50% of surveyed households never heard of insurance. However, people expressed interest in it if insurance products were devised as accessible and inexpensive.
Ethiopians have unserved needs that could be met with affordable products they actually want.
For example, 97% of focus group participants indicated they would buy a proposed prototype crop insurance product if it were available to them, as it would allow them to replace lost income and buy inputs for the next crop cycle.
And for health-related issues, the survey found that while many people fear a high-cost illness, they could manage many basic expenses with their existing resources, with 75% reporting that they were able to fully recover from financial hardship. This indicated that a well-designed insurance product could leverage existing strategies such as savings, and provide peace of mind. Interest in a hospital cash prototype was high, with close to half of participants willing to pay an actuarially sound premium.
This openness to insurance could provide a great opportunity for insurers, particularly if they can customize and tailor their products to suit customers' needs.
While this initial research indicates that low-income households are interested in insurance, it would require insurers, the government and other stakeholders to work together to develop insurance products that are accessible, affordable and appropriately designed for people's needs. Other aspects related to extending the insurance market would need to be considered as well. These include adapting the regulatory framework to motivate insurers to enter this market and devise financial education programs to educate people on insurance.
"Ethiopia provides a significant opportunity for insurers to expand their businesses, the government to improve the overall stability of the low-income population, and low-income people to stabilize their economic status," said Thorburn.
Focus group participants indicated they would be most likely to purchase insurance from formal financial institutions, such as banks or microfinance institutions, which would bring stability and financial capacity. They indicated that they would be less likely to purchase insurance through informal formal groups, such as savings and credit cooperatives or Edirs, which are well-ingrained local community-based organizations created to help cover funeral expenses.
The World Bank is working in Ethiopia to create an enabling environment for inclusive insurance.
These survey findings are part of a broader World Bank study that that looked at supporting more inclusive insurance markets in Ethiopia.
This study and the report were done jointly with MicroInsurance Centre at Milliman and EA Consultants. The study and the report were funded by the FIRST Initiative.
Catholic Church under attack in the DRC
In a country increasingly wracked by armed conflict, nothing is sacred anymore. The kidnapping of a Catholic priest in the Democratic Republic of Congo, and the subsequent demand for a ludicrous Sh50 million ($500,000) ransom, is just the latest instance of turbulence in this violence-ridden nation.
The abduction is concerning not only as the latest instance of the encroaching lawlessness that plagues the land, but also because it represents an openly hostile attack on the Catholic Church of Congo itself. With a corrupt president clinging onto power, the Church has become one of the DRC's main sources of moral authority and resistance to tyranny. As a result, such a brazen assault on this influential institution only further undermines the country's chances for a stable future.
Anarchy in the DRC
Despite its incredible natural wealth (it has vast resources of cobalt and copper, among other precious minerals), entrenched corruption in the DRC has kept the vast majority of the populace locked in entrenched poverty. With over 13 million people in need of humanitarian aid and 7.7 million of those facing "severe food insecurity", the situation is comparable to the crisis in Syria. To add to the humanitarian emergency, armed rebel groups have been engaging in increasingly frequent attacks, especially in the DRC's eastern provinces, prompting the UN to deploy over 16,000 peacekeepers in the country. That's the largest peacekeeping operation anywhere on the planet.
15 of those peacekeepers were targeted by rebels in December last year in what has been described as one of the worst attacks on UN personnel in living memory, and the violence has recently spilled over into the religious community as well. The abduction of Father Celestin Ngango on Easter Sunday is just the latest attempt to extort money from the Church, as there have been several others in recent years. In October 2012, three priests were abducted from the Betumbo-Beni diocese, while two more were kidnapped in July 2016. None of the abductees have been seen since. Although a prominent bishop has admitted that kidnappings are virtually a daily occurrence in the DRC, the extortionate ransom demanded for Father Ngango represents a serious escalation vis-à-vis previous sums.
Church as a figurehead of freedom
The stakes have not only been heightened in monetary terms. By targeting clergymen, the rebels are destabilising the DRC further by victimising the very body which is fighting most to save it. The Church has long been an outspoken proponent of democracy and freedom, stretching back to the days of dictator Mobutu Sese Seko. After Mobutu attempted to quash the Church in the 1970s – seeing it as an obstacle to his attempts to consolidate absolute power – the institution enjoyed renewed popularity among the common people, aided by its role as provider of educational and welfare services.
Indeed, in a country where the authorities often fail to supply even the most basic public services to their citizens, the Church has filled a critical vacuum, resulting in enduring popularity even among non-believers. 35 million of 84 million Congolese call themselves Catholics, but many of those who do not identify with the Church still appreciate their support for democracy and social justice. The de-facto leader, Cardinal Laurent Monsengwo, enjoys wide popularity; perhaps more tellingly, he has also been a constant thorn in the side of the country's dictators. Indeed, current leader Joseph Kabila himself once confided to a European diplomat that he viewed Monsengwo as his "main opponent".
Striving for justice
It's easy to see why Kabila is so wary of Monsengwo and his order. The Church fielded 30,000 observers in the 2011 elections and were the first party to cry foul play. When Kabila promised to step down at the end of his mandate in 2016, the Church acquiesced, only to step in as mediators and broker the Saint Sylvester agreement (which called for elections by December 2017) after he refused to keep up his end of the bargain. However, the failure of those elections to materialise has now shifted their position from mediators to mobilisers. Since the end of 2017, the Church has organized 149 peaceful protests, only 16 of which have been allowed to take place unchallenged. With the political opposition typically fractious in nature, the Church has provided a rare and crucial voice of unity against Kabila.
That fractiousness, however, may now be coming to an end with the rise of presidential candidate Moïse Katumbi. Championed by the Church and by dozens of opposition leaders, Katumbi announced his candidacy with the launch of a new "Together for Change" party earlier this year. Katumbi has the financial credentials and the widespread popularity to topple Kabila, prompting the latter to hinder the former's campaign in any way he can. Kabila has levelled charges of real estate fraud and mercenary recruitment at Katumbi's door and charged him with three years in prison, though Katumbi (and the Church) maintain his innocence. Additionally, Congolese authorities have blocked his passport application and raised his former Italian citizenship as problematic in blatant attempts to discredit his candidacy. Nonetheless, Katumbi has promised to return to the DRC by June at the latest and lead the charge against his old foe.
Situation critical
If elections are allowed to proceed as planned on December 23rd and Katumbi given the opportunity to stake his claim to the presidency, there is a real hope that the DRC can dig itself out of the corruption, conflict and poverty that has taken hold of the country. The support of the Church will be instrumental in giving that hope credibility.