Madagascar: $45 Million to Promote Financial Inclusion of Individuals and Small Enterprises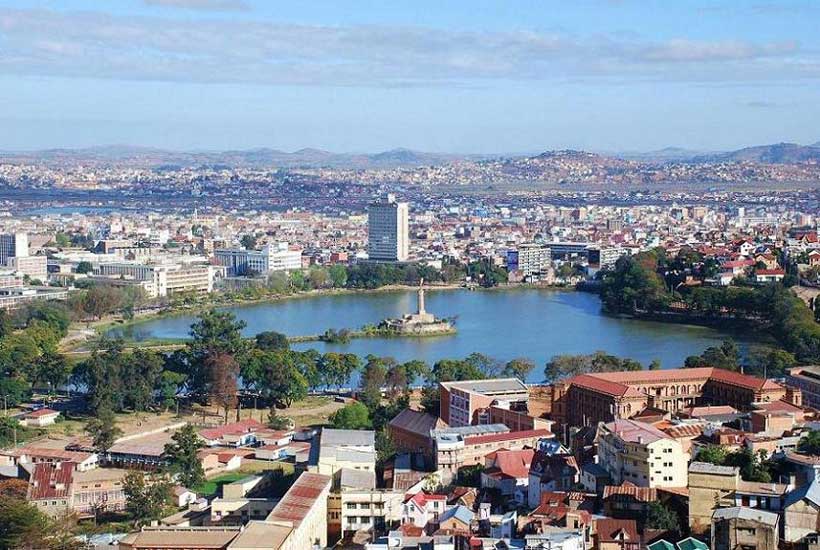 The World Bank approved today a $45 million International Development Association (IDA)* credit to promote the financial inclusion of individuals and micro, small and medium-sized enterprises in Madagascar.
Madagascar Financial Inclusion project will specifically target women and women-owned enterprises, to reduce disparities in access to finance for women. The direct beneficiaries of the project will include teachers, students and taxpayers that will have the option to receive and make government payments through an e-money transaction account. Among other direct beneficiaries are also the microfinance institutions customers, particularly in rural areas. Mobile money operators will benefit from increased use of their e-money services as well as expansion of their agent network.
"With the expansion of telecom services across Madagascar, the country has a chance to expand financial services through the greater use of mobile money to people who had been under-served until then, be it the teacher who had to be absent from school to go and collect her salary or the farmer needing credit to buy seeds and fertilizer," said Coralie Gevers, World Bank Country Manager for Madagascar. "The World Bank is proud to support the efforts of the authorities, the Central Bank of Madagascar, and financial services providers to promote a more inclusive access to finance."
A 2016 Finscope survey found that 41 percent of adults in Madagascar are fully financially excluded (equally, 41 percent of females), without access to formal or informal financial services. According to the World Economic Forum Executive Opinion Survey 2017, access to finance was ranked second most problematic factor for doing business in Madagascar (after political instability). Madagascar ranks at 133th place out of 190 countries in terms of "Getting Credit" in the 2018 World Bank Doing Business.
This project also supports banks and Microfinance Institutions to supply credit to micro, small and medium-sized enterprises through a credit guarantee scheme and the application of financial technology (Fintech) innovations. Moreover, it encourages credit demand by productive enterprises through business development services for entrepreneurs and Microfinance Institutions branch expansions into underserved areas.
* The World Bank's International Development Association (IDA), established in 1960, helps the world's poorest countries by providing grants and low to zero-interest loans for projects and programs that boost economic growth, reduce poverty, and improve poor people's lives. IDA is one of the largest sources of assistance for the world's 75 poorest countries, 39 of which are in Africa. Resources from IDA bring positive change to the 1.5 billion people who live in IDA countries. Since 1960, IDA has supported development work in 113 countries. Annual commitments have averaged about $18 billion over the last three years, with about 54 percent going to Africa.
Caribbean vital to tackling COVID-19, climate change
The twin crises of COVID-19 and climate change present a once in a generation opportunity for the Caribbean and its development partners to form a new alliance for inclusive, sustainable and resilient recovery, the UN Secretary-General told regional Heads of Government on Thursday.
António Guterres was addressing a virtual meeting of the Caribbean Community (CARICOM), where he praised countries for their leadership during the crisis, even as they confront shocks to their economies, tourism sector, trade and remittances.
"Your unique voice is vital as we tackle shared threats such as climate change, citizen insecurity and the COVID-19 pandemic that expose deep and systemic inequalities," he said.
Devastating regional impacts
The UN chief stated that the pandemic's socioeconomic impacts have been worse than the virus itself for some developing economies, including the Caribbean.
He highlighted his push for a relief package equivalent to at least 10 per cent of the global economy, as well as an appeal for debt relief.
"As you have long advocated, the world must look beyond incomes and factor in the vulnerabilities of countries. The private sector, including the credit rating agencies, also must be engaged in relief efforts", he said.
A strong moral voice
Mr. Guterres also underlined his solidarity with CARICOM members in addressing climate change.
"Your leadership and moral voice on the front lines is crucial for charting a recovery that will accelerate the decarbonization of the global economy and build a more inclusive and resilient future," he said.
The Secretary-General emphasized his full support for the Caribbean vision of becoming the first fully climate-resilient region in the world.
However, he noted the "significant barriers" countries face, including for access to climate finance.
UN stepping up support
Turning to sustainable development, Mr. Guterres reported that the UN system is ramping up support for the Caribbean and all small island developing states.
"We are putting our best capacities and resources to support your voice and participation in global governance processes, to provide sound policy advice and help broker the partnerships that will facilitate your continued progress towards the Sustainable Development Goals," he said.
"This includes expanding and reconfiguring as necessary our physical presence and ensuring tailored support to every country in the Caribbean."
The Secretary-General also thanked CARICOM for highlighting the crucial issue of advancing gender parity, and its unwavering support for multilateralism.
Women leaders 'essential to peace and progress for all'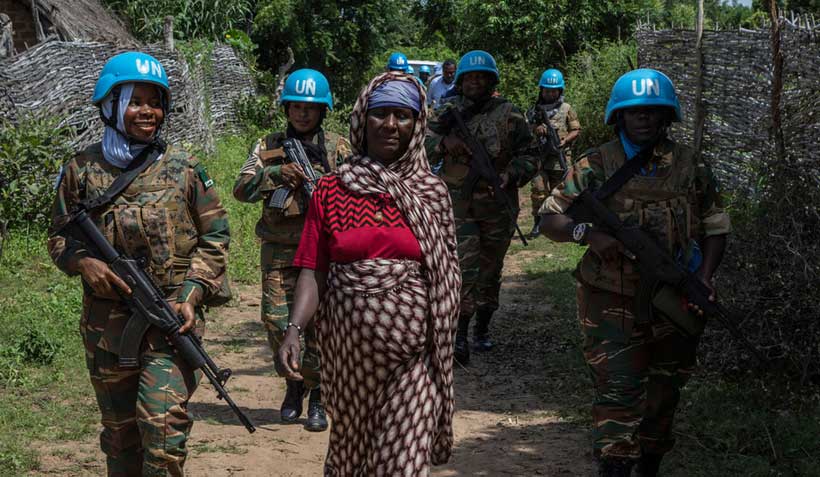 Women continue to be under-represented in key decision-making over the battle against COVID-19, the chief of the UN gender empowerment agency said on Thursday, addressing the Security Council, adding that the situation is even "worse for women in conflict areas".
"In war zones and everywhere in the world", individuals are "calling for inclusion and representation, which is one of the main reasons why so many ordinary people are taking to the streets, organizing protest and raising their voices", UN Women Executive Director Phumzile Mlambo-Ngcuka emphasized to the 15-member body.
Global ceasefire
Meanwhile, Secretary General António Guterres reiterated his call for a global ceasefire, underscoring that the COVID-19 pandemic is "the greatest test" the international community has faced since the Second World War.
"I appealed for an immediate global ceasefire so that we could focus on our common enemy: the COVID-19 virus", he said.
Pointing to the 20-year-old landmark resolution 1325, he noted that in supporting the global ceasefire, the Council made a "strong and valuable link" to the Women, Peace and Security agenda.
COVID-19 and resolution 1325
Citing the resolution, Mr. Guterres observed that COVID-19 is having a disproportionate negative impact on women and girls, leaving them victims of rising gender-based violence while simultaneously diverting resources from their health care, including sexual and reproductive services, as well as threatening long-term impacts on women's employment and girls' educations.
"This will contribute to the continued marginalization of women from political decision-making and peace processes, which damages everyone", he upheld.
Leading the charge
Moreover, women are on the front-line responses of the pandemic, keeping communities, economies and societies running through their crucial work as care givers, nurses, teachers and farmers, among other vital services. And they are peacebuilders at the local level and in communities around the world.
"We must also recognize women who step up every day in conflict zones to help those at risk, mediating between groups to enable access by civilians and humanitarian aid, building trust and strengthening social bonds", Mr. Guterres continued.
Noting that the resolution calls for women to be in positions of leadership and decision-making, the top UN official remarked their "remarkable" successes in containing the pandemic while also supporting livelihoods.
"This confirms an obvious truth: Institutions, organizations, companies, and yes, Governments work better when they include half of society, rather than ignoring it", he stressed, saying that women are "essential to peace and progress for all".
In addition to turning the climate crisis around, reducing social divisions and making sustained peace, "women's leadership in all spheres will be critical to finding the fastest, safest route through this pandemic, and to building a more peaceful and stable future", added the Secretary-General.
Continuing the uphill battle
Over the past two decades that the resolution was adopted, women have made important strides towards inclusion, but gender equality remains aloof.
The UN chief painted a picture of power structures dominated by men, including that women lead only seven per cent of the world's countries; mostly men make decisions about international peace and security; and while women are represented in UN mediation teams, "they remain largely excluded from delegations to peace talks and negotiations".
Women's meaningful participation in mediation "broadens the prospects for peace, stability, social cohesion and economic advancement", stated the Secretary-General, advocating for innovative, "rapid and decisive' solutions to include them in peace processes.
"Women must be included as a priority from the outset", he said urging all States to use their "political influence, funding and support to incentivize and create conditions for women's equal representation and participation in peace talks".
UN on record
The UN chief outlined his work in ending discrimination against women within the Organization and affirmed the importance of women's "full participation for uniformed personnel".
He commended the Council for passing the first resolution this year focused on women in peacekeeping, noting that although the numbers are still too low, they continue to increase significantly, which is an important trend as women bring their own perspectives and expertise to every issue, including peace and security.
Gender links
The women, peace and security agenda challenges the relentless focus on interstate conflict at the expense of measures to protect women with 20 years of research and practice demonstrating the close links between gender equality, conflict prevention, and peace.
"For Governments and international institutions everywhere, gender equality is one of the surest ways of building social cohesion and trust, and inspiring people to be responsible, participating citizens", he flagged.
"We cannot wait another twenty years to implement the women, peace and security agenda", concluded the Secretary-General. "Let's start that work together, today".
Women step up, speak out
Adding her voice, UN Women Goodwill Ambassador Danai Gurira, who is also an actor and award-winning playwright, said that when women make their mark "in spite of impossible odds" it was not because they were given "the space and the opportunity, but because they protested against their exclusion and persisted".
In her briefing, Zarqa Yaftali, Afghan Activist and Executive Director of Women and Children Legal Research Foundation said that "peace cannot come at the cost of women's rights".
"All we have achieved hangs in the balance in the current notiations between the Talban and the Afghan Government", she asserted.
Women the 'driving force' for peacebuilding in Colombia
The UN deputy chief has underscored the importance of the full and comprehensive implementation of Colombia's historic 2016 peace agreement, to enable sustainable and resilient communities in the wake of the coronavirus pandemic.
At the end of a two-day virtual visit to the Latin American country, Deputy Secretary-General Amina Mohammed also highlighted the need to ensure a focus on rural areas hit hard by both violence and COVID-19.
"It is essential to create renewed development opportunities, improve security and emphasize the presence of the State in a country that suffered from conflict and is now suffering from the effects of the pandemic," Ms. Mohammed said at a virtual press conference at the end of the visit.
"This is the time to think about measures to rebuild better, to leave no one behind and to achieve sustainable peace."
In this enormous task, the role of women is vital, she added, noting that four years after the signing of the peace agreement, women continue to be the driving force behind its implementation.
Women peacebuilders
The deputy UN chief also paid a virtual visit to Vista Hermosa (literal translation: beautiful view), a region in south-east Colombia that was badly affected during the conflict.
"We had the opportunity to visit Vista Hermosa to meet with young women peacebuilders, deeply affected by armed conflict and committed to find peace and dignity for their communities," said Ms. Mohammed.
"The UN stands with you in solidarity toward implementation – which we recognize is not without challenges – to support the growing momentum for economic and social reintegration for all."
Ms. Mohammed also met with women human rights defenders and women leaders, and discussed the progress and challenges in implementing the peace agreement. She was inspired by the courage and resilience of by women's organizations and women leaders who continue to be a driving force for peacebuilding amid insecurities.
Gender equality in COVID-19 recovery
The Deputy Secretary-General held a meeting, via videoconference, with President Iván Duque where they discussed the socio-economic impact of the coronavirus pandemic on the country, protecting the most vulnerable, and promoting inclusive, green and sustainable recovery.
Ms. Mohammed commended Colombia's commitment to promoting gender equality, and its efforts to ensure women are at the heart of the COVID-19 recovery and in implementing the peace agreement.
The virtual visit also showcased the work of the United Nations in Colombia, as well as its collaboration with national and local authorities and civil society organizations – including in the response to the pandemic, development challenges and peace consolidation.
First virtual visit since COVID-19 outbreak
The virtual trip on 28 and 29 October was the first such visit since the outbreak of the pandemic.
The visit also highlighted the importance of the landmark Security Council resolution 1325 on women, peace and security, which marked its twentieth anniversary this year.
The Deputy Secretary-General was accompanied by Phumzile Mlambo-Ngcuka, Executive Director of UN-Women; Rosemary DiCarlo Under-Secretary-General for Political and Peacebuilding Affairs; and Pramila Patten, Special Representative of the Secretary-General on Sexual Violence in Conflict.
The last time the Ms. Mohammed visited Colombia in person was in 2015 for the launch of the Inter-Institutional Commission for the Sustainable Development Goals (SDGs).