Madagascar: $45 Million to Promote Financial Inclusion of Individuals and Small Enterprises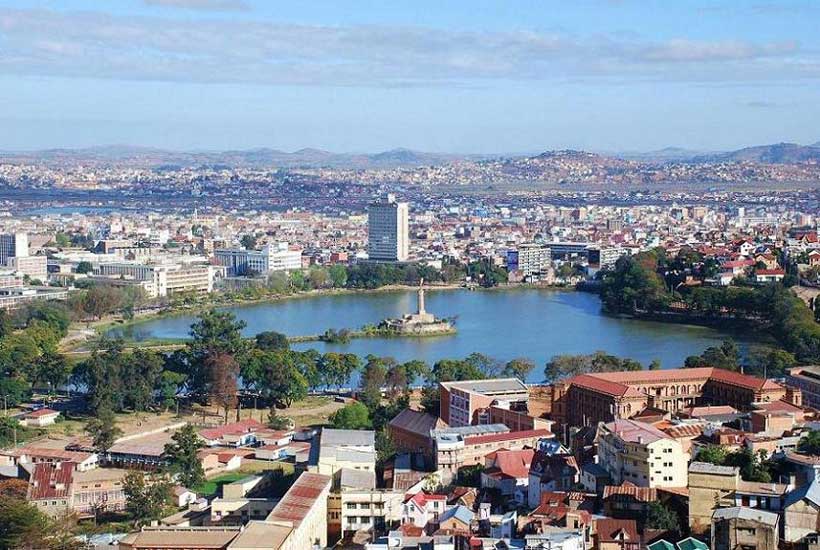 The World Bank approved today a $45 million International Development Association (IDA)* credit to promote the financial inclusion of individuals and micro, small and medium-sized enterprises in Madagascar.
Madagascar Financial Inclusion project will specifically target women and women-owned enterprises, to reduce disparities in access to finance for women. The direct beneficiaries of the project will include teachers, students and taxpayers that will have the option to receive and make government payments through an e-money transaction account. Among other direct beneficiaries are also the microfinance institutions customers, particularly in rural areas. Mobile money operators will benefit from increased use of their e-money services as well as expansion of their agent network.
"With the expansion of telecom services across Madagascar, the country has a chance to expand financial services through the greater use of mobile money to people who had been under-served until then, be it the teacher who had to be absent from school to go and collect her salary or the farmer needing credit to buy seeds and fertilizer," said Coralie Gevers, World Bank Country Manager for Madagascar. "The World Bank is proud to support the efforts of the authorities, the Central Bank of Madagascar, and financial services providers to promote a more inclusive access to finance."
A 2016 Finscope survey found that 41 percent of adults in Madagascar are fully financially excluded (equally, 41 percent of females), without access to formal or informal financial services. According to the World Economic Forum Executive Opinion Survey 2017, access to finance was ranked second most problematic factor for doing business in Madagascar (after political instability). Madagascar ranks at 133th place out of 190 countries in terms of "Getting Credit" in the 2018 World Bank Doing Business.
This project also supports banks and Microfinance Institutions to supply credit to micro, small and medium-sized enterprises through a credit guarantee scheme and the application of financial technology (Fintech) innovations. Moreover, it encourages credit demand by productive enterprises through business development services for entrepreneurs and Microfinance Institutions branch expansions into underserved areas.
* The World Bank's International Development Association (IDA), established in 1960, helps the world's poorest countries by providing grants and low to zero-interest loans for projects and programs that boost economic growth, reduce poverty, and improve poor people's lives. IDA is one of the largest sources of assistance for the world's 75 poorest countries, 39 of which are in Africa. Resources from IDA bring positive change to the 1.5 billion people who live in IDA countries. Since 1960, IDA has supported development work in 113 countries. Annual commitments have averaged about $18 billion over the last three years, with about 54 percent going to Africa.
Exploring migration causes: Why people migrate
People migrate for many reasons , ranging from security, demography and human rights to poverty and climate change. Find out more.
The number of people residing in an EU country with the citizenship of a non-member country on 1 January 2019 was 21.8 million, representing 4.9% of the EU-27's population. A further 13.3 million people living in one of the EU27- countries on 1 January 2019 were citizens of another EU country.
Push and pull factors
Push factors are the reasons people leave a country. Pull factors are the reason they move to a particular country. There are three major push and pull factors.
Socio-political factors
Persecution because of one's ethnicity, religion, race, politics or culture can push people to leave their country. A major factor is war, conflict, government persecution or there being a significant risk of them. Those fleeing armed conflict, human rights violations or persecution are more likely to be humanitarian refugees. This will affect where they settle as some countries have more liberal approaches to humanitarian migrants than others. In the first instance, these individuals are likely to move to the nearest safe country that accepts asylum seekers.
In recent years, people have been fleeing to Europe in large numbers from conflict, terror and persecution at home. Of the 295,800 asylum, seekers granted protection status in the EU in 2019, over a quarter came from war-torn Syria, with Afghanistan and Iraq in second and third place respectively.
Demographic and economic factors
Demographic change determines how people move and migrate. A growing or shrinking, aging or youthful population has an impact on economic growth and employment opportunities in the countries of origin or migration policies inthe destination countries.
Demographic and economic migration is related to labour standards, unemployment and the overall health of a country's' economy. Pull factors include higher wages, better employment opportunities, a higher standard of living and educational opportunities. If economic conditions are not favourable and appear to be at risk of declining further, a greater number of individuals will probably migrate to countries with a better outlook.
According to the UN International Labour Organization, migrant workers – defined as people who migrate with a view to being employed – stood at roughly 164 million worldwide in 2017 and represented nearly two thirds of international migrants. Almost 70% were found in high-income countries, 18.6% in upper middle-income countries, 10.1% in lower middle-income countries and 3.4% in low-income countries.
Environmental factors
The environment has always been a driver of migration, as people flee natural disasters, such as floods, hurricanes and earthquakes. However, climate change is expected to exacerbate extreme weather events, meaning more people could be on the move.
According to the International Organization for Migration, "Environmental migrants are those who for reason of sudden or progressive changes in the environment that adversely affect their lives or living conditions, are obliged to leave their habitual homes, either temporarily or permanently, and who move either within their country or abroad."
It is hard to estimate how many environmental migrants there are globally due to factors such as population growth, poverty, governance, human security and conflict, which have an impact. Estimates vary from 25 million to one billion by the year 2050.
New EU migration pact
Managing migration effectively to deal with asylum seekers and protect external borders has been an EU priority for many years. The European Commission is set to propose a new pact on migration and asylum this year. The Parliament has been advaocating an overhaul of EU asylum rules to ensure greater solidarity and fairer sharing of responsibility among EU countries.
Parliament's civil liberties committee is currently working on a report on new avenues for legal labour migration. MEPs underline the need for legal paths to reduce irregular migration and fill labour market gaps and for a harmonised EU policy. The committee is also calling for the Common European Asylum System to be complemented by a European Union Resettlement Framework and humanitarian corridors.
Investment Plan for Europe exceeds €500 billion investment target ahead of time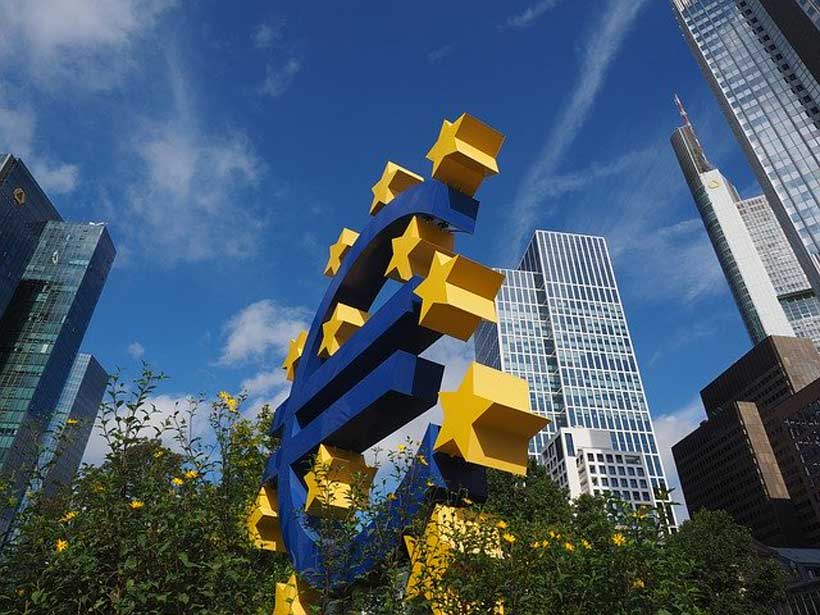 The European Commission and the European Investment Bank (EIB) Group have delivered on their pledge to mobilise €500 billion in investment under the Investment Plan for Europe. Some 1,400 operations have been approved under the European Fund for Strategic Investments (EFSI), using a budget guarantee from the European Union and own resources from the EIB Group. They are expected to trigger close to €514 billion in additional investment across EU countries and to benefit some 1.4 million small and mid-sized companies. In 2017, when the Council and the Parliament agreed to broaden the EFSI's scope and size, the goal was to mobilise €500 billion by the end of 2020. The money was intended to address the investment gap left as a result of the 2007/8 financial and economic crisis.
Over the past years and especially after the coronavirus outbreak the focus of the EFSI shifted: it has inspired InvestEU, the Commission's new investment programme for the years 2021-2027, and already now it contributes to the Corona Response Investment Initiative. EFSI will also play a key role in the NextGenerationEU package of measures to rebuild the European economy after the coronavirus shock. It will do this via a top-up for a Solvency Support Instrument, which aims to prevent insolvencies in European businesses.
President of the European Commission Ursula von der Leyen said: "The Investment Plan for Europe is a success. Over the past five years, it has enabled the financing of hundreds of thousands of businesses and projects, delivering on our ambitions of making Europe more green, innovative and fair. We will continue this through NextGenerationEU."
European Investment Bank Group President Werner Hoyer said: "EFSI can serve as a blueprint for action during the coronavirus response. Knowing that we exceeded the headline figure of €500 billion of investment ahead of time is proof of the power of partnership. Implementing the financial pillar of the Commission's Investment Plan for Europe has been an honour and a challenge for the EIB. We lived up to it not least thanks to the excellent cooperation between the Bank and European and national institutions. The success of this initiative shows what Europe can achieve with the right tools: our continent has become more social, green, innovative and competitive. We can and we should build on our experience to overcome the current crisis. It will help us to shape a Europe all of us can be proud of."
What has the European Fund for Strategic Investments financed?
The EFSI allows the EIB Group to finance operations that are riskier than its average investments. Often, EFSI-backed projects are highly innovative, undertaken by small companies without a credit history, or they pool smaller infrastructure needs by sector and geography. Supporting such projects required the EIB Group to develop new financing products, for example venture debt with equity features or investment platforms. This changed the DNA of the Bank and revolutionised the way Europe finances its priorities.
Importantly, the EFSI also enables the EIB to approve a greater number of projects than would be possible without the EU budget guarantee's backing, as well as to reach out to new clients: three out of four receiving EFSI backing are new to the bank. This proves the added value of EFSI operations.
Thanks to EFSI support, the EIB and its subsidiary for financing small businesses, the European Investment Fund (EIF), have provided financing for hundreds of thousands of SMEs across a wide range of sectors and in all EU countries. Examples range from sustainable agriculture in Belgium, to innovative medical technology in Spain, to an energy efficiency company in Lithuania.
Economic impact: jobs and growth
The impact of the initiative is sizable. Based on results from December 2019, the EIB's Economics Department and the Commission's Joint Research Centre (JRC) estimate that EFSI operations have supported around 1.4 million jobs with the figure set to rise to 1.8 million jobs by 2022 compared to the baseline scenario. In addition, calculations show that the initiative has increased EU GDP by 1.3% and it is set to increase EU GDP by 1.9% by 2022. As of the beginning of this year, 60% of the capital raised came from private resources, meaning that EFSI has also met its objective of mobilising private investment.
Measured against the size of the economy the biggest impact is in countries that were hard hit by the 2007/8 crisis, i.e. Cyprus, Greece, Ireland, Italy, Portugal, and Spain. While the direct investment impact is particularly high in those countries, the calculations found that cohesion regions (mostly Eastern European countries) are likely to benefit more from a long-term effect. These calculations correspond with the actual financing activities under EFSI: top countries ranked by EFSI-triggered investment relative to GDP are Bulgaria, Greece, Portugal, Estonia, and Spain.
How has the Investment Plan for Europe benefited citizens?
The EIB's EFSI report 2019 lists a number of concrete outcomes of the initiative. Thanks to the EFSI:
Some 20 million additional households can access high-speed broadband
Around 540,000 social and affordable housing units have been built or renovated
22 million Europeans benefit from improved healthcare services
Some 400 million passenger trips/year will benefit from new or improved transport infrastructure
13.4 million households were supplied with renewable energy.
Background
The Commission and the EIB Group launched the Investment Plan for Europe in November 2014 to reverse the downward trend of investment and put Europe on the path to economic recovery. Its financial pillar, the European Fund for Strategic Investments, was initially tasked to mobilise €315 billion in additional investment by 2018. Given its success, the European Parliament and Member States agreed to enhance the EFSI and extend the investment target to €500 billion by end 2020.
An independent evaluation of the EFSI published in June 2018 concluded that the EU guarantee is an efficient way of increasing the volume of riskier operations by the EIB, as it uses fewer budgetary resources compared to European grant programmes and financial instruments. It underlines that EIB support is key to EFSI beneficiaries: it provides a "stamp of approval" to the market, thus helping to facilitate future fund-raising. EFSI's success is based not least on its efficient governance structure, which is responsive to constant changes of the markets. An independent group of experts decides if a project qualifies for backing by the EU guarantee. The goal: de-risking private investment into projects needed for a more sustainable Europe and adding value to what would have happened without public assistance.
In May 2020, the European Commission presented its revised proposal for the successor to the Investment Plan for Europe under the next Multiannual Financial Framework starting in 2021: the InvestEU Programme.
"Together for Europe's recovery": Germany takes over Council presidency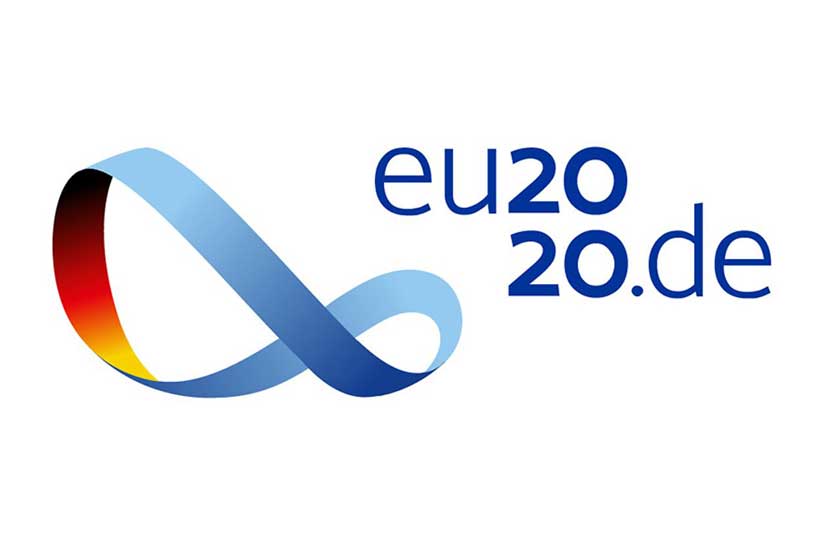 While the corona pandemic continues, Germany took over the six-month presidency of the Council of the EU on 1 July. We asked German MEPs for their expectations.
The coronavirus represents a significant challenge for the EU and immediate management of the pandemic and recovery are at the heart of the German programme for the presidency.
The aim is to reach a swift agreement on the recovery fund and the EU's budget 2021-2027. Germany intends to make progress on climate protection, through the European Green Deal, and economic and social digitalisation. With a focus on Africa and relations with China, it also wants Europe to take more global responsibility and strengthen its role in the world. Another priority will be future EU-UK-relations.
German priorities for the presidency
Overcoming Covid-19 pandemic; economic and social recovery
A stronger and more innovative Europe
A fair Europe
A sustainable Europe
A Europe of security and common values
A strong Europe in the world
We asked German MEPs what they expect from the German presidency.
Daniel Caspary (EPP): "The EU multi-annual budget for 2021-2027 and the recovery fund will determine whether the EU emerges stronger from the corona crisis. The German presidency of the Council and Chancellor Angela Merkel can bring experience and expertise on European issues, a positive sign for the controversial and hard discussions." Berlin can also provide an "important impulse" for the success of the negotiations on the EU-UK agreement, he said.
Jens Geier (S&D) sees potential for change in the Covid-19 crisis: "The federal government's strong proposal for a recovery fund is an opportunity to make Europe fairer, more social and sustainable. In line with the European Green Deal, the recovery fund should promote sustainable investments in renewable energy and digitalisation. The fact that regions in need should also receive grants rather than just loans for reconstruction is a major step towards a strong Europe."
"Europe now needs the courage to rebuild," said Nicola Beer (Renew Europe): "Germany will be measured, among other things, by whether it can quickly kick-start the economic recovery, relying on innovation and small and medium-sized enterprises." On Brexit, she said there was a need "not to slide into a no-deal scenario". The EU should also "finally live up to its geopolitical aspirations, externally with a strong common voice for peace, disarmament, human rights and trade, internally by releasing the blockage in asylum and migration policies".
German interests should not come second, said Jörg Meuthen (ID). "It is already the debt presidency," he said. Germany should "reduce the EU to its core tasks and the budget to the minimum necessary, prevent EU taxing competence and instead include, as a sign of genuine solidarity, the per capita wealth of member states in the calculation of financial redistribution".
For Sven Giegold (Greens/EFA), climate protection remains a priority: "The climate crisis is not taking a corona break. The German presidency of the Council must therefore become a climate presidency in corona times. During the German presidency, we need to conclude the negotiations for an EU climate law with improved greenhouse gas reduction targets."
Helmut Geuking (ECR) hopes that the German presidency of the Council will "finally fulfil the Child Guarantee and launch a European child benefit". "Only with strong families can a strong and social Europe emerge that can hold its own in the globalised world in the future."
The presidency could "lay the foundations for a solidarity-based EU," said Martin Schirdewan (GUE/NGL). "Everyone should contribute their fair share to the social and economic recovery and revival of society. This means the introduction of a digital tax, a comprehensive financial transaction tax and a one-off wealth tax for the super-rich."
Germany will work closely with Portugal and Slovenia, which take over the presidency on 1 January and 1 July 2021 respectively. This is the 13th time Germany has held the Council presidency. The last time was in 2007.
Chancellor Angela Merkel will present and discuss her country's programme in the European Parliament in Brussels at the next plenary session on 8 July. You can watch it live on our website.
German ministers will discuss the presidency programme with parliamentary committees at the beginning of July.