UNWTO Deepens Tourism Cooperation with the European Union
Advancing sustainable tourism across Europe is at the centre of an agreement signed today between the World Tourism Organization (UNWTO) and the European Parliament. During his first official visit to Brussels (27-28 February), UNWTO Secretary-General, Zurab Pololikashvili, met with the President of the European Parliament, Antonio Tajani, the European Commissioner for Internal Market, Industry, Entrepreneurship and SMEs, Elżbieta Bieńkowska as well as the Vice-Chair of the Committee on Transport and Tourism and Responsible for the Tourism Task Force, Istvan Ujhelyi and the representatives of the European Tourism Manifesto. Addressing the Tourism Task Force of the European Parliament Mr. Pololikashvili highlighted the need to enhance integration, connectivity and technology to maximize the role of tourism in creating jobs and stimulating growth in the European Union (EU).
Europe is the world's leading tourism destination receiving half of the world's 1.3 billion international arrivals. In 2017, international tourism in Europe grew 8%, one percentage point above the world average, totalling 671 million tourists.
During the signing of the agreement, Mr. Pololikashvili stressed how "the best way to ensure tourism's positive impact for its people is by working closely with the European Parliament as the representative of the people of Europe". "Today we are becoming stronger partners in our work to make tourism, and cultural tourism in particular, a driver of prosperity, opportunity, and better livelihoods across the EU", he added.
UNWTO and the EU Parliament will work on promoting good practices and the sharing of knowledge and experiences on the ground. The agreement coincides with 2018 as the European Year of Cultural Heritage and is an opportunity to highlight the relevance of cultural tourism, which is an outstanding travel asset in the EU countries.
"Over the next 10 years, tourism can create more than 5 million new jobs, not least because the number of tourists is set to double to more than 2 billion. Europe must not let this opportunity pass by. Through the growth of tourism, we can offer real prospects for the new generations and boost strategic sectors of the economy, such as transport, trade, luxury goods, shipbuilding, construction, agri-foodstuffs and the cultural and creative industries" said Antonio Tajani. "We can't just wait for this to happen by itself. We must work, including with UNWTO, to improve our competitiveness and our skills, to face the challenges of digitalisation and to promote Europe as the world's number one tourist destination", he added
EU tourism and the EU-China Tourism Year
The UNWTO Secretary-General met with the European Commissioner for Internal Market, Industry, Entrepreneurship and SMEs, Elżbieta Bieńkowska and exchanged views with the members of the Tourism Task Force of the European Parliament and with the public and private stakeholders assembled around the European Tourism Manifesto.
On the occasion, UNWTO Secretary-General stressed the importance of working in collaboration with the European institutions on key priorities: sustainability; innovation and technology; safety and security; and education and job creation.
Addressing the EU–China Tourism Year Parliamentary Day, which celebrated the EU-China Tourism Year, Mr. Pololikashvili said "This year comes as an opportunity to make Europe the best global destination for Chinese tourists and to use tourism to increase understanding between Europe and China".
According to the European Travel Commission, 12.4 million Chinese tourists visited the EU in 2017. With an average above one million per month and considering the prospects of growth, the impact of Chinese tourists on EU tourism is relevant factor for European tourism development and bilateral relations with China.
International Tourist Arrivals Reach 1.4 billion Two Years Ahead of Forecasts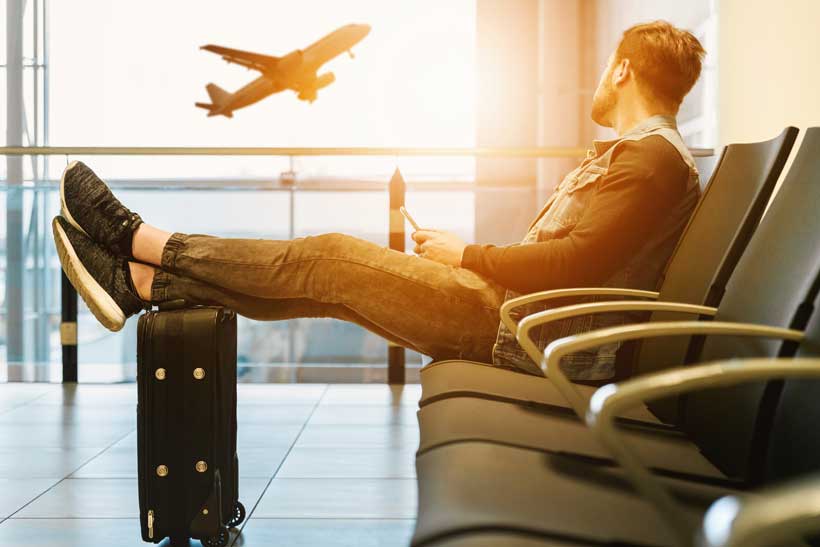 International tourist arrivals grew 6% in 2018, totalling 1.4 billion according to the latest UNWTO World Tourism Barometer. UNWTO's long term forecast issued in 2010 indicated the 1.4 billion mark would be reached in 2020, yet the remarkable growth of international arrivals in recent years has brought it two years ahead.
International tourist arrivals up 6% in 2018
UNWTO estimates that worldwide international tourist arrivals (overnight visitors) increased 6% to 1.4 billion in 2018, clearly above the 3.7% growth registered in the global economy.
In relative terms, the Middle East (+10%), Africa (+7%), Asia and the Pacific and Europe (both at +6%) led growth in 2018. Arrivals to the Americas were below the world average (+3%).
"The growth of tourism in recent years confirms that the sector is today one of the most powerful drivers of economic growth and development. It is our responsibility to manage it in a sustainable manner and translate this expansion into real benefits for all countries, and particularly, to all local communities, creating opportunities for jobs and entrepreneurship and leaving no one behind" said UNWTO Secretary-General Zurab Pololikashvili. "This is why UNWTO is focussing 2019 on education, skills and job creation.", he added.
UNWTO's long-term forecast published in 2010 predicted the 1.4 billion mark of international tourist arrivals for 2020. Yet stronger economic growth, more affordable air travel, technological changes, new businesses models and greater visa facilitation around the word have accelerated growth in recent years.
Results by region
International tourist arrivals in Europe reached 713 million in 2018, a notable 6% increase over an exceptionally strong 2017. Growth was driven by Southern and Mediterranean Europe (+7%), Central and Eastern Europe (+6%) and Western Europe (+6%). Results in Northern Europe were flat due to the weakness of arrivals to the United Kingdom.
Asia and the Pacific (+6%) recorded 343 million international tourist arrivals in 2018. Arrivals in South-East Asia grew 7%, followed by North-East Asia (+6%) and South Asia (+5%). Oceania showed more moderate growth at +3%.
The Americas (+3%) welcomed 217 million international arrivals in 2018, with mixed results across destinations. Growth was led by North America (+4%), and followed by South America (+3%), while Central America and the Caribbean (both -2%) reached very mixed results, the latter reflecting the impact of the September 2017 hurricanes Irma and Maria.
Data from Africa points to a 7% increase in 2018 (North Africa at +10% and Sub-Saharan +6%), reaching an estimated 67 million arrivals.
The Middle East (+10%) showed solid results last year consolidating its 2017 recovery, with international tourist arrivals reaching 64 million.
Growth expected to return to historical trends in 2019
Based on current trends, economic prospects and the UNWTO Confidence Index, UNWTO forecasts international arrivals to grow 3% to 4% next year, more in line with historic growth trends.
As a general backdrop, the stability of fuel prices tends to translate into affordable air travel while air connectivity continues to improve in many destinations, facilitating the diversification of source markets. Trends also show strong outbound travel from emerging markets, especially India and Russia but also from smaller Asian and Arab source markets.
At the same time, the global economic slowdown, the uncertainty related to the Brexit, as well as geopolitical and trade tensions may prompt a "wait and see" attitude among investors and travellers.
Overall, 2019 is expected to see the consolidation among consumers of emerging trends such as the quest for 'travel to change and to show', 'the pursuit of healthy options' such as walking, wellness and sports tourism, 'multigenerational travel' as a result of demographic changes and more responsible travel.
"Digitalisation, new business models, more affordable travel and societal changes are expected to continue shaping our sector, so both destination and companies need to adapt if they want to remain competitive", added Pololikashvili.
New Report on Health Tourism
The World Tourism Organization (UNWTO), together with the European Travel Commission (ETC) launched a new report on health tourism. Part of their joint research programme, the study is the first attempt to set a coherent conceptualization of health tourism and define the motivations behind travelers looking for health-related services.
Health, wellness and medical tourism have grown exponentially in recent years to become increasingly relevant in many destinations. Health tourism is an emerging, global, complex and rapidly changing segment that needs to be better understood by destinations willing to leverage opportunities and better address challenges.
'Exploring Health Tourism' proposes a comprehensive taxonomy with a consistent terminology to define and describe the intricate system of travelling for health purposes and provides a practical toolkit for National Tourism Organizations (NTOs) and Destination Management Organizations (DMOs) wanting to develop health tourism.
As defined in the report, health tourism covers those types of tourism which have as a primary motivation the contribution to physical, mental and/or spiritual health through medical and wellness-based activities.
The report sheds light on the factors shaping health tourism such as technological developments, personal health, data protection and urbanization. It also explores the market, the demand and the supply of health tourism and provides examples of marketing management. Finally, the study proposes a set of recommendations ranging from improved data collection and more accurate measurement to more accessible and sustainable health tourism calling for further partnerships.
Finalists of the 15th UNWTO Awards Announced
The World Tourism Organization (UNWTO) has announced the finalists to win the 15th UNWTO Awards, which recognize inspirational projects having made an invaluable contribution to advance sustainable tourism. The nominees are praised for contributing to advance the UNWTO Global Code of Ethics for Tourism and the Sustainable Development Goals (SDGs).
Initiatives from Canada, Colombia, India, Italy, Spain, Switzerland and the Philippines made it to the list of finalists for 2019's UNWTO Awards, ranging from community-based tourism development and innovation-driven nature conservation to heritage tourism and promotion of accessible tourism.
For this edition the jury committee was made up of eight tourism experts from the public sector, private companies and universities:
Ms. Diana Robino, Global Tourism Partnerships Lead, Mastercard
Prof. Dimitrios Buhalis, Head of Department Tourism and Hospitality, Bournemouth University, United Kingdom (Affiliate Member)
Mr. Eduardo Santander, Executive Director/CEO, European Travel Commission
Mr. Istvan Ujhelyi, Vice-Chair of the Committee on Transport and Tourism, European Parliament
Mr. Jae-sung Rhee, CEO, Seoul Tourism Organization (Affiliate Member)
Ms. Judy Kepher-Gona, Founder & Director, Sustainable Travel and Tourism Agenda – STTA Kenya
Professor Kaye Chon, Dean and Chair Professor Walter Kwok Foundation Professor in International Hospitality Management School of Hotel and Tourism Management, The Hong Kong Polytechnic University (Affiliate Member)
Ms. Sally Davey, Director, Industry Affairs, Trip Advisor (Affiliate Member)
The UNWTO Awards recognize the contribution of public and private institutions, as well as NGOs, in the development of a more competitive, responsible and sustainable tourism sector that works towards achieving the 2030 Sustainable Development Agenda and its 17 SDGs.
For the 15th year of the UNWTO Awards competition, a total of 190 applications from 71 countries were received in the three categories: Public Policy and Governance, Enterprises, and Non-Governmental Organizations.
List of Finalists (in alphabetical order):
UNWTO Award in Public Policy and Governance
Tourism and Peace Programme, Ministry of Commerce, Industry and Tourism, Colombia
Love San Sebastián, Live Donostia, San Sebastian Turismo & Convention Bureau, Spain
Sustainability Whale Watching Charter, SPET – Turismo De Tenerife, Spain
UNWTO Award in Enterprises
Community Impact by V Resorts, V Resorts (under the aegis of Bliss Inns Pvt. Ltd.), India
Fighting food waste at sea: 4GOODFOOD programme, Costa Crociere S.p.A., Italy
Masungi Georeserve: Innovations for Conservation, Masungi Georeserve Foundation, The Philippines
UNWTO Award in Non-Governmental Organizations
Embracing Our Potential, Thompson Okanagan Tourism Association, Canada
Amuse Project, Fundacion Once, Spain
Treadright Foundation Heritage Initiative, Treadright Foundation, Switzerland