Supporting TAPI Saudi Arabia tries to decrease Iran's regional role
The long-awaited mega gas pipeline project of Turk­menistan, Afghanis­tan, Pakis­tan and India (TAPI) connecting the energy-rich Central Asian nation with the South Asian countries was inaugurated couple of days ago, with leaders of the four countries attending its groundbreaking ceremony in Serhetabat followed by another in Herat.
Considering the facts on the ground including political differences of the involved countries in the project and also insecurity and instability in the region many experts believe the successful realization of the project will depend on the ability of the project participants to maneuver through among others geopolitical, financial and technical challenges.
To discuss the issue, we reached out to Omid Shokri Kalehsar, Senior Energy Security Analyst in Washington.
Considering the differences between India and Pakistan and instability and insecurity in Afghanistan and Pakistan, how successful do you see the future of this project?
The 1,814-kilometer gas pipeline will pass through Afghanistan to Pakistan and India. At least 816 kilometers of the pipeline will pass through the territory of Afghanistan. Transport or transit security is an important part of pipeline project beside of security of supply and demand security, financial guarantee and financial sources are another key factors in any pipeline project.
The Turkmen economy has been fueled primarily by natural gas. Turkmenistan holds 32 trillion cubic meters of natural gas, the world's fourth-largest reserves. With a small domestic market, Turkmenistan has been able to export the majority of what it produces. With regard to increasing energy demand in India, this country needs diversify energy supply, gas resources in Central Asia especially in Turkmenistan would be one of these resources. This project also would be beneficial for both Pakistan as consumer and transit country and for India as importer. There is a political tension in India and Pakistan relations and maybe TAPI would have positive effect of regional cooperation, stability and security. TAPI may be key factor in India- Pakistan relations to decrease tensions and develop bilateral relations. TAPI natural gas pipeline -which aims to connect Central Asian energy to South Asian consumers -each involve a high degree of intra-regional cooperation. Pakistan will gain transit fee from this project and also will consume natural gas imported by it.
How can this project affect the economy and security of the region particularly Afghanistan?
According to contract, Afghanistan will import gas via this project to meet it domestic demand and will gain $400000 to $500000 annually transit fee. This will help Afghanistan to gain more and partly recover its damaged economy. TAPI project will help Afghanistan to be an actor in regional energy market. The pipeline will pass through the provinces of Herat, Farah, Nimroz, Helmand and Kandahar. Taliban control these provinces. In statement which Taliban sent to local media, this group declared that they will not allow any group or state to disrupt this project. As Taliban controls this region, security threats against TAPI project in this part of Afghanistan will decrease and security concern will down.
Why does Saudi Arabia support the project?
These countries hold major oil reserves in the region and are trying to play an important role in OPEC and world energy market as well. Current tensions in bilateral relation forced countries to use any means to decrease counterpart role in regional security stability.  Saudi Arabia has expressed support for the TAPI transnational gas pipeline. Saudi's financial support for TAPI would help Pakistan not to need Iranian gas. And it means that Iran will lose Pakistan natural gas market if TAPI materialize project. Last decade India was interested to buy Iran natural gas via Peace Pipeline, but due to US pressure this project did not materialize. It seems that when TAPI comes to online, India no more will be interested to Iran natural gas.  Pakistan and Afghanistan are Iran electricity buyer, during inaugural ceremony Pakistan and Turkmenistan agreed to export electricity from Turkmenistan to Pakistan and maybe in near future if this electricity export project materialize, Pakistan decrease electricity volume which imported from Iran.
What are the challenges and opportunities of the project for Iran?
Iran has plans to export natural gas to its neighbors, according to Iran 20 years development plan, Iran has to increase its share from world natural gas to %10. Iran signed agreement with Pakistan, Oman, and Iraq to export gas. At present only Iran-Iraq pipeline near to officially open. Pakistan is planning to import more LNG from Qatar, and last week Russian giant Gazprom announced that it  is considering the potential of delivering liquefied natural gas (LNG) supplies to Pakistan by October 2017, Pakistan and Russia signed an intergovernmental cooperation agreement for the delivery of liquefied natural gas in October last year. Pakistan currently has two LNG import terminals in operation in Karachi, however, with a total capacity of around 9.5 mtpa, a significant supply shortfall of 19 million tons of LNG per annum is still expected. It seems that if TAPI will be successful and Pakistan import more LNG from Qatar and Russia there is no more need for Iran natural gas and Iran-Pakistan pipeline.
How do you evaluate Iran's energy diplomacy? 
Energy diplomacy is a reaction to geopolitical threats and limits. In other words, using diplomatic mobility, economic planning, developing technical capacities and using economic resources to provide all conditions required for activating energy diplomacy. Iran's share in the world energy market is insignificant. Iran could play a more active role in the world energy market, and mobility in production, export, marketing, exploration and extraction in the energy sector could create a special position for every country. Iran must be more active in foreign diplomacy to eliminate problems with its neighbors.
First published in our partner Mehr News Agency
Is energy transition the answer to Africa's Socio-Economic Development?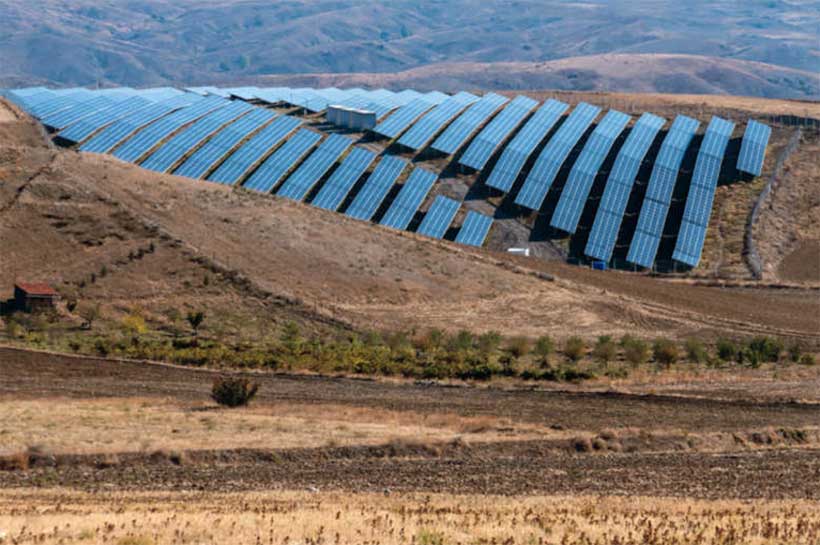 The African Union Commission (AUC) through the African Energy Commission (AFREC) hosted a high-level online side event at the COP26, held under the theme: "Opportunities and Challenges for African Energy Transition: What will it take for Africa to reach net-zero emissions''?
The meeting called for bold measures related to opportunities and challenges facing Africa, to accelerate actions towards the full implementation of the Paris Agreement and the UN Framework Convention on Climate Change. The meeting aimed at fully unlocking Africa's position on climate adaptation, to expand modern energy access, reduce poverty and create jobs, whilst contributing to the global objectives of circumventing the lock-in of carbon into future development on the continent.
As impacts of climate change continue to worsen and pose significant threats to socio-economic development globally, speakers across governments, African Union Commission, African Development Bank, United Nations, leading policy influencers and private sectors deliberated through a virtual forum, co-organised by the African Development Bank (AFDB), United Nations Economic Commission for Africa (UNECA), and the African Union Development Agency (AUDA-NEPAD).
In her keynote address, H.E. Dr Amani Abou-Zeid, Commissioner for Infrastructure and Energy at the African Union Commission underscored that it is in the best interest of Africa to join global efforts, to transition towards Net-Zero emissions, in order to mitigate future impacts of climate change on the continent and also reduce the costs of adaptation.
''The availability of abundant renewable energy resources on the continent such as hydropower, solar, wind, geothermal and bio-energy can transform Africa's energy sector to modern and sustainable energy through both grid and off-grid systems. These resources offer opportunities to accelerate clean energy access on the continent through energy transition and especially factoring natural gas as an energy transition fuel for power and clean cooking'', She stressed.
Dr. Abou-Zeid also emphasized that Africa's political will and commitment is highly significant to accelerate the uptake of renewable energy as evidenced by the targets within countries national plans reflected in their Nationally Determined Contributions (NDCs) to achieve climate and development ambitions. ''COP26 should seek to stimulate concrete actions to address the huge financing gap to achieve net-zero emissions by 2050'', she further stressed.
Though Africa contributes about 3.6% of the global CO2 emission, there is evidence that climate change impacts on Africa are more severe, bearing in mind that access to affordable clean energy remain one of the biggest challenges facing the continent. Thus, addressing persistent barriers to energy development on the continent through technical, financial, markets, policy and regulatory framework is essential.
H.E Dr Gerd Muller, the Federal Minister for Economic Cooperation and Development of Germany called for joint forces amongst nations to act now on issues of climate change and decarbonisation. He said that moving to renewable energy will create jobs and many other opportunities, which will make Africa a green continent. "Decarbonisation is necessary because the energy sector is the source of more than two thirds of all CO2 emissions'' he emphasised. Expressing Germany's commitment to work with Africa in her energy transition ambitions, he hailed the proposed AU-EU Green Energy Initiative as an appropriate instrument for facilitating a bi-continental approach.
H.E. Mr. Benatou ZIANE, Minister of Energy Transition and Renewable Energy of Algeria noted in a statement read on his behalf by Mr CHABANE Merouane, Permanent Secretary, that Africa needs to diversify its energy sources and liberate itself from the dependency of hydropower, to guarantee energy security for the future generations for the development of an economy which is based on a model that is aligned with socio-economic needs, promote equality, employment creation and responds to Africa's energy challenges. "Algeria has already started working on a policy framework for a new energy model, to balance a local energy mix which is favourable for transition and reducing emission by 2030. We are also working on developing renewable energy by increasing 15 GW by 2035'' he stressed.
In their panel discussion H.E Hon. Dr. Matthew Opoku Prempeh, Minister of Energy of Ghana, Mr. Jean-Paul Adam, Director Technology, Climate Change and Natural Resources Management of UNECA, Mr. Henry Paul Batchi Baldeh, Director Power System Development at AfDB, and Mr. Mamadou Diakhité, Acting Head of Division for Environmental Sustainability at AUDA-NEPAD highlighted the following:
Africa need to be realistic in choosing the energy transition pathways which address her unique requirements/circumstances;
Enhancing policy, legislation and implementation approaches across national, regional and continental level, to enable a favourable environment for development;
Leapfrog into the green development space without ignoring Africa's infrastructure development and industrialisation ambitions;
Develop bankable projects to scale up access to funding and investment;
Adopt a mix of energy solutions to address the needs of each country including solutions to high tariffs and accessibility to sustainable energy options;
Promote energy efficiency which is necessary for energy transition;
Focus on building energy infrastructure and strengthening transmission corridors.
The African Union together with its various development agencies and partners have taken concrete actions by developing continental development programmes and projects such as, improving infrastructure to increase regional power system network by 2040, stimulating and expanding energy markets by providing evidence-based policy advise to member states and ensuring that frameworks and strategies which will enhance technology transfer, technical capacity building at continental and national level are adopted and strengthened. Mobilising adequate financing to accelerate the energy transition agenda in Africa is also one the challenges that the Commission has focused its attention.
Energy Sector in Spain: Current State and Future Prospects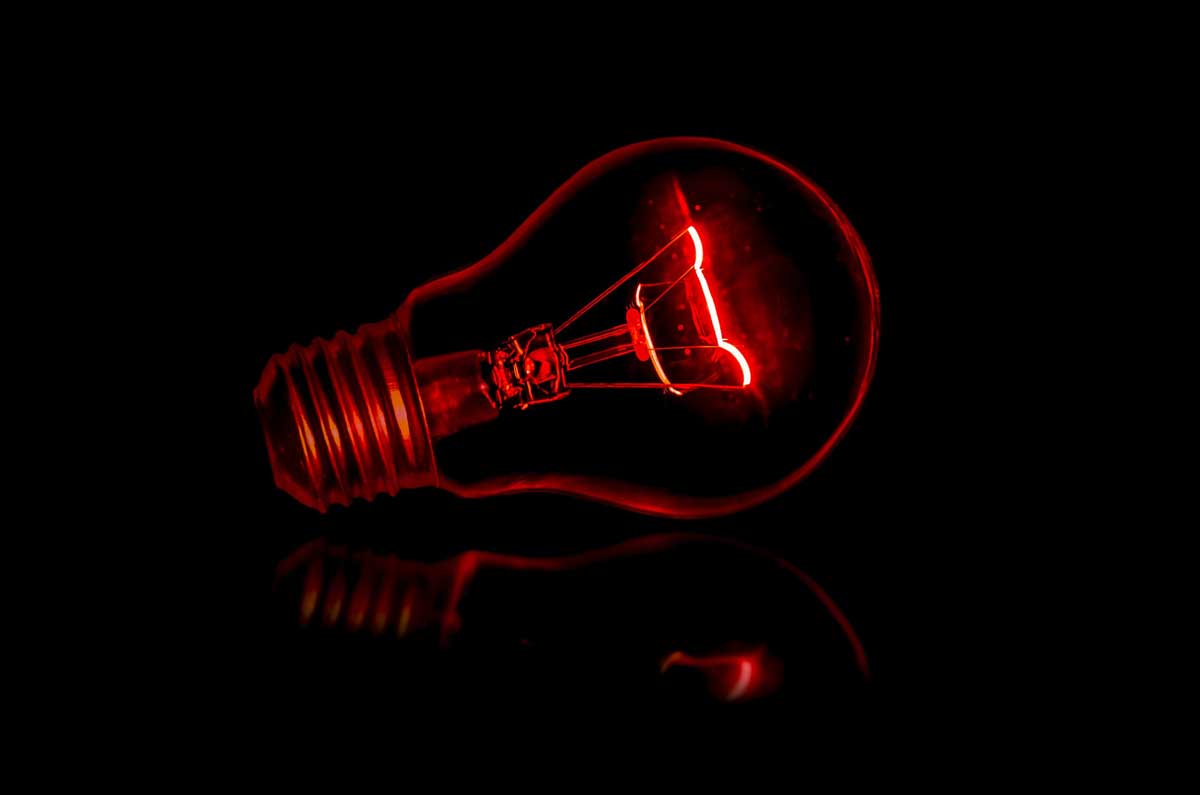 Europe's energy transition is under scrutiny following the region's soaring electricity prices and the scarcity of fossil fuels. The inadequacy of renewable energies to efficiently respond to these problems has become apparent. Is it necessary to increase the commitment to renewable energies and accelerate the transition? Must Europe re-think the market for emission rights (responsible for 70% of the increase in electricity prices in Spain, according to the Bank of Spain)? Does Europe need to take a step back and stockpile fossil fuels to avoid a future energy crisis?
Spain, like the rest of its European neighbors, has been a victim of the current electricity price crisis and the authorities are still trying to resolve it. To understand it in depth, it is first necessary to understand the state of the energy industry in Spain. This article aims to present a detailed analysis of the most recent developments in the energy field in Spain, the current situation of the sector and its prospects. To this end, it studies fossil fuels, renewable energy, nuclear energy, and ends with an open discussion that seeks to address some of the main issues that will define the future of the energy transition in Spain.
For this analysis, the article takes official documents of the Spanish government as its main basis: the Energy Book 2018 of the Ministry of Ecological Transition and Demographic Challenge, the National Integrated Energy and Climate Plan 2021-2030, the Law 7/2021, of May 20, on Climate Change and Energy Transition. It also uses sources like the Red Eléctrica de España website, multiple Spanish press articles and the IEA Spain 2021 Energy Policy Review.
Fossil Fuels
As of 2018, fossil fuels held a major share in the Spanish final energy consumption. Oil (51% of final energy consumption) is mainly imported from Nigeria, Mexico and Saudi Arabia. Yet, Spain is a net exporter of oil products and has 9 refineries. Gas (16,4%) is mainly imported from Argelia (51% of imports), followed by Nigeria, France and Qatar. Around half of the supply arrives in LPG. Finally, coal (1.8%) is mostly imported from Russia, Colombia and Australia.
The government expects a 34% reduction of the fossil fuels contribution to primary energy by 2030 (with compared to 2017 data). In final consumption, oil participation is forecasted to drop by 28% between 2015 and 2030. Gas will maintain a stable share, due to its key role in the combined cycle electricity production that will support the development of renewable energy. Finally, coal will become insubstantial, in line with the Decision 2010/787/EU of the Council of the EU and the closing of the coal extraction in Spain.
Renewable Energy
Renewable energy made up 7.2% of the total final energy consumption in Spain, a figure that has experienced constant growth since the 1990s, but that has been mostly stable since 2011. In terms of electricity production, data in August 2021 renewable energy accounted for 49% of total production. In addition, a steady growth in thermic renewable energy (1.6% per year, thanks to biomass) and transport renewable energy (thanks to biofuels) should be noted.
Nowadays, the renewable energy sources that have the most installed power capacity in Spain are hydroelectricity and wind power. Wind power and solar PV are expected to experience fast growth, while solar thermoelectric and pumped- storage hydroelectricity will undergo a slower development. Hydroelectricity will remain stable.
The rapid development of renewable energy in Spain is supported by a strong legislative framework. This includes domestic laws as well as the EU policy for Renewable Energy and Climate Change as well as international agreements (the most important of which, the 2015 Paris Agreement, was ratified by Spain in 2017).
Until recently, the main regulatory documents were the 2007 Spanish Strategy on Climate Change and Clean Energy for 2020 and the Renewable Energy Plan 2011-2020, based on EU Directive 2009/28/EC. However, along with the Paris Agreements, Spain is developing a new Legal Framework of 5 documents:
Law 7/2021, 20th of May 2021, on Climate Change and Energy Transition: sets the minimum targets for 2030 and 2050.
National Integrated Plan of Energy and Climate 2021-2030: published in 2020 the law sets the medium-term prospects and milestones.
Strategy for Low Emissions in 2050: has a long-term perspective.
Strategy for a Fair Transition: attempts to address the problems of regions of Spain connected to technologies that will be displaced because of the National Integrated Plan of Energy and Climate 2021-2030.
National Strategy against Energy Poverty.
This legal basis is supported by a set of institutions: CENER (National Center of Renewable Energies), IDEA (Institute for Diversification and Saving Energy), CIEMAT (Center of Energy, Environment and Technology Research), and CECRE (Center of Control of Renewable Energy). In addition, the government has created the Inter-ministerial Commission of Climate Change and Energy Transition (for coordinating between the different ministries) and has committed to establishing the Commission of Coordination of Climate Change politics (for coordination with the Spanish regions).
The objectives set by the Renewable Energy Plan 2011-2020 for 2020 of at least 20,8% of the final consumption of energy and at least 39% on the total of the electricity consumption coming from renewable energy were achieved. The Law 7/2021, 20th of May 2021, on Climate Change and Energy Transition sets new binding goals: 42% of renewable energy in total final energy consumption in 2030 and 74% of generation of electricity from renewables in 2030.
The National Integrated Plan of Energy and Climate 2021-2030 draws goals and prospects that are in accordance with the new law. For achieving this, it expects the renewable energy power by 2030 to consist of 50 GW of wind power, 39 GW solar PV, 27 GW combined gas cycles, 16 GW hydraulic, 9,5 GW pumped-storage hydroelectricity and 7 GW solar thermoelectric. The plan expects the price of energy generation to drop by 31% by 2030, carbon centrals to be non-competitive, and a governmental investment of 91.765 million euros in renewable energy (80% of which will be allocated to the private sector). It also forecasts that energy dependency will diminish from 73% in 2017 to 61% in 2030.
As for biomass, which accounted for only 4% of the total renewable energy generation in Spain, it is only recently that Spain took the necessary steps to promote this source. The National Integrated Plan on Energy and Climate 2021-2030 comprises the installed energy potential to double between 2015 and 2030, and states that there should be a further normative development.
Nuclear Energy
The share of nuclear energy in the total electricity generation in Spain was 22.20% in 2020, having remained quite stable over the years. It signifies close to 30% of the total clean energy production in Spain.
The main actors of the system are 4 ownership and production companies (Endesa, Iberdrola, EDP and Naturgy), the Ministry of Ecological Transition and Demographic Challenge, the Nuclear Safety Council and ENUSA and Enresa (national companies in charge of fuel supply and radioactive waste management). On the issue of fuel supply, ENUSA Industrias Avanzadas is the state-company that produces nuclear fuel for Spanish nuclear plants as well as for exports. As there is no uranium mining in Spain, the country imports the enriched uranium, mainly from the United Kingdom (Brexit was addressed in bilateral governmental contacts) and it is ensured by the Euratom Treaty and the European Supply Agency. Regarding the waste management, high radioactivity waste storage has been planned but not yet implemented, and there is one storage center for medium and low radioactivity already.
By the year 2035 Spain plans to close all of its nuclear energy generation plants, in collaboration with EU nuclear countries. Enresa and the nuclear energy companies agreed in 2019 on a calendar to shut down the 4 nuclear plants by 2030 and the resting 3 before 2035. This signifies the consolidation of the process of shutdown of the reactors: it establishes the necessary protocols and puts an end to continuous disagreements between the parties. It also makes sure that nuclear energy continues contribute to the clean energy production goals of 2030.
In line with this, the Law/2021, 20th of May 2021, on Climate Change and Energy Transition states that the government will not give or extend any prospecting and exploitation permits for radioactive minerals and that it will not allow for new nuclear plants to be built. With the closing of the current nuclear plants and the prohibition on new nuclear plants, the future of nuclear energy in Spain is being replaced by renewable energy.
Discussion
This article portrays the directions of Spanish energy policy. It notes a number of features: the decline of coal-produced energy and the mining of coal, the preservation of gas as a supporting resource for renewable energy complications, the abandonment of nuclear energy, and the commitment to renewable energy. While these goals are supported by a planned framework and milestones, factors that initially were not accounted for are impacting their progress.
Up until 2020 Spain was successfully closing down coal mining and coal-fired thermal power plants. By 2018 it had abandoned coal mining, and by the end of 2020 it had closed most of these plants. In 2021, however, Spain has had to increase the electricity generation of the remaining coal powered plants due to the storm Filomena and the shortage of energy sources that it is currently suffering. October is expected to be the month this year during which the highest amount of coal consumption. In addition to that, Spain has been buying Moroccan electricity originating from coal.
The use of gas in combined cycle plants is under scrutiny due to recent developments in the country's main gas source, Algeria. Algeria has traditionally exported gas to Spain via the Medgaz pipeline (directly to Spain) and GME (via Morocco). In recent weeks Alger closed diplomatic relations with Rabat, and three days later hinted that it would not renew the GME pipeline agreement, which expires on 31 October.
Exclusive use of the Medgaz pipeline (which has recently been extended) would not be sufficient to cover Spanish gas demand. Even so, after bilateral contacts, Algeria guaranteed gas supply to Spain and will probably continue to do so via LNG tankers, which will increase prices.
The Spanish nuclear sector is one of the most important sources of clean electricity for Spain. Yet the infrastructure is too old, and its plants have already received too many extensions on their use. The government, therefore, plans to close down all nuclear plants by 2035. As a result, we can expect a rise in the importance of nuclear waste management can be forecasted, as well as problems with the relocation of the industry workers. However, following the electricity prices exponential rice of this summer, the Spanish government has entered into a conflict with the electricity companies (which own the nuclear plants). In response, the companies have threatened to close all nuclear power plants by 2021. Such an event would significantly damage the Spanish stand on clean energy as well as accelerate the termination of nuclear energy in Spain.
In contrast to coal or nuclear energy, renewable energy sources are the focus of government support. The trend in the sector this century has been one of steady development, which this is expected to continue. While hydropower has historically been predominant, wind and solar are set to see the greatest increase. With this, Spain hopes to reduce its dependence on fossil fuels and lower the price of electricity.
However, these plans have been called into question by the events of recent months. On one hand, there has been criticism on the stagnation of the development of solar photovoltaic energy (partly due to the inadequacy of the public administration in processing the requested projects as well as the opposition from local communities in rural areas). While this does not jeopardize Spain's clean development goals, it does imply a certain slowdown. On the other hand, the current electricity price and energy supply crisis has highlighted the limitations of these developments in Spain, and has strained relations between government and energy companies, which may hinder future progress.
The prospects for energy in Spain are clear: renewable energy. The speed, however, at which Spain plans to reach its targets may be affected by factors not initially foreseen. The need to resort to coal, doubts about gas supply, and the conflict between state and energy companies that has endangered the continuity of nuclear energy in the country are examples of obstacles that need to be overcome. This is not to say that Spain will not achieve its goals, but rather that it is in a transition phase, and that the success of this process depends on how it responds to the problems that arise. This is why the future of energy in Spain, although moving in a very specific direction, is still open.
From our partner RIAC
The Importance of the South China Sea: Energy Perspective
Authors: Budi Prayogo Sunariyanto and Akhmad Hanan
Territorial disputes for many countries in the South China Sea has become a hot issue for several years until today. The South China Sea, which mostly consists of ASEAN countries and part of the Asia Pacific region, is currently facing a unilateral claim from China. The dispute is not an intra-ASEAN conflict but involves some ASEAN members, Vietnam, Brunei Darussalam, and the Philippines, against China (outside ASEAN) as an aggressive claimant in the South China Sea. Indonesia is also indirectly involved (as a non-claimant state) because fishers from China often engage in Illegal, Unreported, and Unregulated Fishing (IUUF) activity in the North Natuna Sea – the Indonesian Exclusive Economic Zone.
The issues in the South China Sea have drawn global condemnation as it is considered that China could threaten the peace and security of the ASEAN region. Furthermore, the issues provoked the United States and its allies to stabilize the ASEAN regional security to maintain peace and security in the Asia Pacific region through a trilateral defence pact between Australia, the United Kingdom and the United States (AUKUS) in September 2021. Under the pact, the United States and the United Kingdom will assist Australia in developing nuclear-powered submarines and deploying allied military forces to the Asia Pacific region. This action marks a new Cold War era in the Asia Pacific region, especially in the South China Sea region.
Then the question: is it really just a matter of peace and security issues? We have to look at the geopolitics aspect of the South China Sea from another perspective for the answer. The South China Sea is an area that has abundant natural resources, especially energy resources. China and the ASEAN countries knew that the South China Sea has potential oil and natural gas on the seabed. Quoted from the Asia Maritime Transparency Maritime Initiative, the US Energy Information Agency has estimated that the South China Sea holds about 190 trillion cubic feet (TCF) of natural gas and 11 billion barrels of proven and probable oil reserves. The amount of energy reserves is fantastic and has economic value for any country with territory in the South China Sea.
On the other hand, the total final consumption (TFC) of energy by source in the Asia Pacific region reached almost 175 million Terajoules (TJ) in 2019 and is projected to increase in proportion to the population and economic growth in the Asia Pacific. The Asia Pacific region is home to about 60 percent of the global population. With this fact, many countries in the Asia Pacific are competing to find energy resources to meet their needs, as depicted in the South China Sea dispute to claim energy resources.
China, which also lies in the Asia Pacific region, has the same goal of obtaining energy resources in the South China Sea. China's nine-dash line claim in the South China Sea is certainly aimed to secure energy resources to meet China's energy needs. In 2014, China National Offshore Oil Corporation (CNOOC) conducted a deepwater drilling rig in the Vietnamese waters and began seafloor drilling operations for natural gas. The location of the drilling activity is in Vietnam's exclusive economic zone and only almost 17 nautical miles from Triton Island in the South China Sea. Then in April 2021, it was reported that Chinese scientists on a marine research vessel "Sea Bull II" had drilled deep in the South China Sea to retrieve sediment core from the seabed. This drilling activity is to explore natural gas hydrate resources in the seabed. China is undoubtedly looking for evidence of energy resources in the South China Sea.
Meanwhile, the US and its allies do not directly target the energy resources in the South China Sea. The US and its allies are interested in blocking China's influence in the Asia Pacific. More than 30% of global maritime crude oil trade moves through the South China Sea, including crude oil trade from Europe, the Middle East, to the United States. In other words, the US and its allies are interested in securing South China Sea passage and ensuring energy supply for the US and its allies.
The Middle East considers that the South China Sea is a major trade route. In 2016, crude oil shipments from Saudi Arabia mostly passed through the South China Sea. In addition, around 90% of Japan and South Korea's imported crude oil from Middle Eastern suppliers is transported through the Strait of Malacca and then the South China Sea. With this fact, the security of the South China Sea is essential for energy supply in the Asia Pacific region.
The conflict in the South China Sea must be resolved immediately through diplomatic mechanisms by the Asian Pacific countries. No one can unilaterally control the South China Sea with the defence power of each country. Moreover, making territorial claims that are contrary to the sovereign rights and international law of the sea. The Asia Pacific countries are responsible for maintaining peace and security because the South China Sea has a vital role in energy security in the Asia Pacific region and globally.