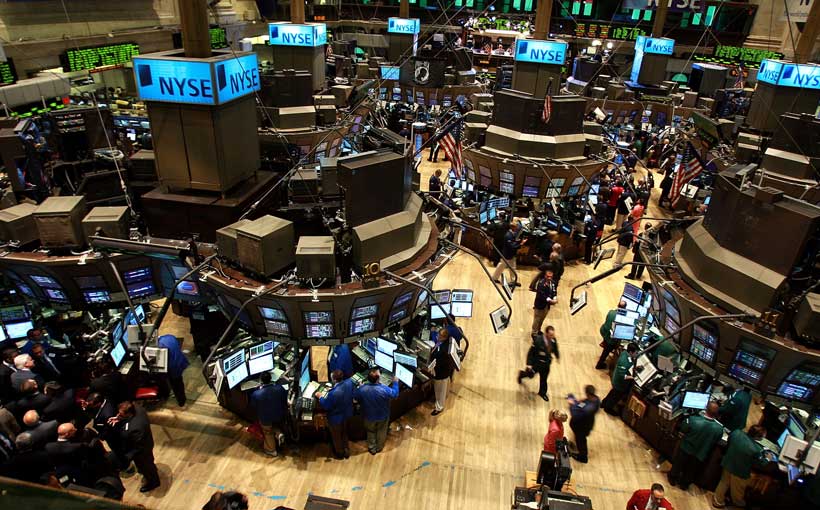 U.S stocks, dollar's strength and Fed's interest rate hikes; we all have seen these keywords many times in the headlines of-late. Much has happened. $1 trillion dollar drained out from U.S. Stock markets. Dollar had a rough ride. Strengthened and then weakened. Janet Yellen handed over the position to Jay Powell as the new head of Federal Reserve Bank. Commodities were not immune especially due to headwinds in the realm of dollar. The markets seem plangent with whispers, arguments and discussions. Next month is going to be even noisier.
What were the important events? Consumer Price Index report was released in February,which showed an increase of 0.5 percent from last month. The annualized gain was 2.9 percent, fastest since 2011.Not to forget the Job's Report (released first Friday of every month). Last month's report, according to which U.S. added 200,000 jobs in the month of January, was very bullish and also one of the major reasons that caused the short-lived financial turmoil wiping of billions form the US stock market. Optimists euphemistically termed it as only a blip and a correction. But some took it as a warning. You decide.
The biggest event is going to be FOMC's meeting (20th-21st March). The results, however, are expected. The Fed was already hawkish as we stepped into the New Year with an interest rate hike. What has changed? Nothing much. Instead of three, now there can be four interest rate hikes.
What are the concerns? The pace of these rate hikes. The level of inflation. That the U.S. economy might overheat. What's fuelling these concerns? Read the above. Add to it the benevolent Trump administration cutting taxes and increasing spending.
What about the almighty dollar? Normally what happens is that under the explained scenario, increasing interest rates and growing economy, the dollar will strengthen. But it has been behaving incongruously. Why? There are many reasons. A podcast from Financial Times addressed the question in an incisive manner. The outlook for dollar remains bearish. Among other factors U.S. current account deficit and fiscal deficit remain "over-arching factors". Albeit, Fed has been hawkish, as shown by its latest minutes of meeting, the fact that rate hikes have already been anticipated and dollar have appreciated significantly has shifted the focus from FOMC to what is ECB thinking these days. The podcast also mentioned that a shift of interest from U.S. equities, which are already mature and expensive, to European equities, considered underweight, is another factor that can contribute to a weakening dollar.
In simple words, one can say that on one side there is a concern for FOMC's pace of increasing the interest rates which corresponds to the inflation level that in turn makes everyone panic. I think that caution that the recent stock market rout has introduced into the markets is a blessing. It is mostly when we are indifferent and haughty when a downturn takes us by storm. We should always be on our guard. These recent corrections were necessary. The best approach to tackle the markets in the coming month? One word: Caution.
Crude Oil: The story for Crude is more or less the same. However, a volatile dollar will definitely keep the markets interesting. U.S. shale production shows no signs of abating. Whispers of forming a Super group, in which Russia and Saudi Arabia will cement their camaraderie, are rife. We can expect oil prices to go up however not stay there. Many factors are at play that calls for a more practical approach to determine oil prices. The simple and logical argument can be that production cuts cannot be permanent solution to re-balance the market. Shale production is other side of the coin and we cannot ignore it. Even if the industry introduces some discipline in production and spending we should not expect that they'll not take advantage of higher oil prices as a result of extension of the production cuts. This subsequently leads us again to that vicious circle we have always talked about.
Keyword for oil markets: Volatility.
Interesting times! Let's stay in touch with the world.
Belarus: Strengthening Foundations for Sustainable Recovery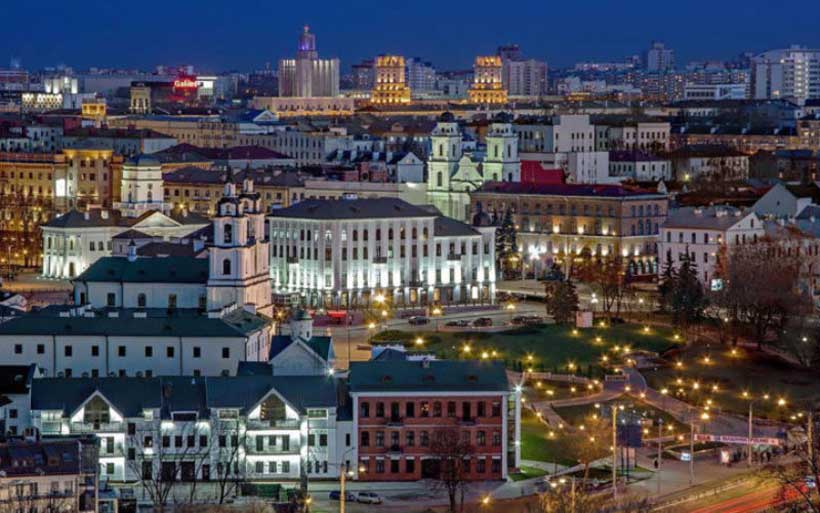 The speed of economic recovery has accelerated in early 2018, but the foundations for solid growth need to be strengthened, says the latest World Bank Economic Update on Belarus.
The economic outlook remains challenging due to external financing needs and unaddressed domestic structural bottlenecks. Improved household consumption and investment activity, along with a gradual increase in exports, will help the economy to grow, but unlikely above three percent per annum over the medium term.
"The only way for ordinary Belarusians to have better incomes in the long run is to increase productivity, which requires structural change. While macroeconomic adjustment has brought stability, only structural change will bring solid growth to the country," said Alex Kremer, World Bank Country Manager for Belarus. "Inflation has hit a record low in Belarus, driving the costs of domestic borrowing down. However, real wages are now again outpacing productivity, with the risks of worsening cost competitiveness and generating cost-push inflation."
A Special Topic Note of the World Bank Economic Update follows the findings of the latest World Bank report, The Changing Wealth of Nations 2018, which measures national wealth, composed of produced, natural, and human capital, and net foreign assets. Economic development comes from a country's wealth, especially from human capital – skills and knowledge.
"Belarus has a good composition of wealth for an upper middle-income country. The per capita level of human capital exceeds both Moldova and Ukraine. However, the accumulation of physical capital has coincided with a deterioration in the country's net foreign asset position," noted Kiryl Haiduk, World Bank Economist. "Belarus needs to rely less on foreign borrowing and strengthen the domestic financial system, export more, and strengthen economic institutions that improve the efficiency of available physical and human capital."
Since the Republic of Belarus joined the World Bank in 1992, lending commitments to the country have totaled US$1.7 billion. In addition, grant financing totaling US$31 million has been provided, including to programs involving civil society partners. The active investment lending portfolio financed by the World Bank in Belarus includes eight operations totaling US$790 million.
Economic Growth in Africa Rebounds, But Not Fast Enough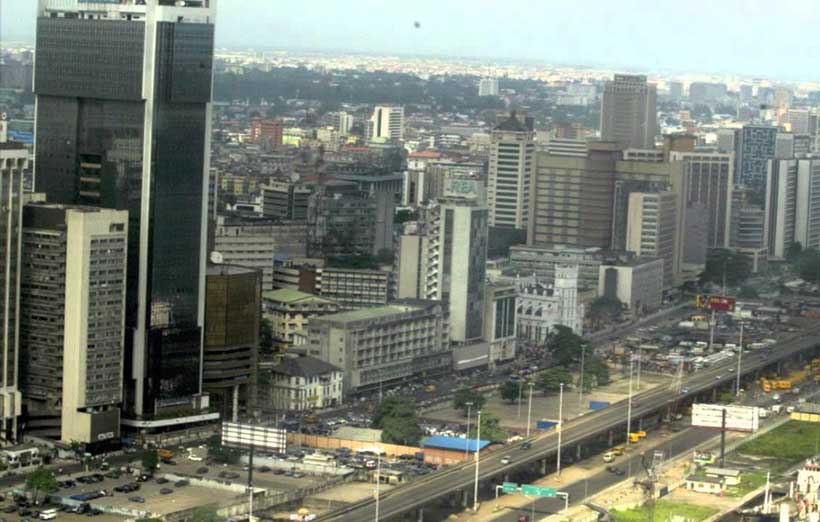 Sub-Saharan Africa's growth is projected to reach 3.1 percent in 2018, and to average 3.6 percent in 2019–20, says Africa's Pulse, a bi-annual analysis of the state of African economies conducted by the World Bank, released today.
The growth forecasts are premised on expectations that oil and metals prices will remain stable, and that governments in the region will implement reforms to address macroeconomic imbalances and boost investment.
"Growth has rebounded in Sub-Saharan Africa, but not fast enough. We are still far from pre-crisis growth levels," said Albert G. Zeufack, World Bank Chief Economist for the Africa Region. "African Governments must speed up and deepen macroeconomic and structural reforms to achieve high and sustained levels of growth."
The moderate pace of economic expansion reflects the gradual pick-up in growth in the region's three largest economies, Nigeria, Angola and South Africa. Elsewhere, economic activity will pick up in some metals exporters, as mining production and investment rise. Among non-resource intensive countries, solid growth, supported by infrastructure investment, will continue in the West African Economic and Monetary Union (WAEMU), led by Côte d'Ivoire and Senegal. Growth prospects have strengthened in most of East Africa, owing to improving agriculture sector growth following droughts and a rebound in private sector credit growth; in Ethiopia, growth will remain high, as government-led infrastructure investment continues.
"For many African countries, the economic recovery is vulnerable to fluctuations in commodity prices and production," said Punam Chuhan-Pole, World Bank Lead Economist and the author of the report.  "This underscores the need for countries to build resilience by pushing diversification strategies to the top of the policy agenda."
Public debt relative to GDP is rising in the region, and the composition of debt has changed, as countries have shifted away from traditional concessional sources of financing toward more market-based ones. Higher debt burdens and the increasing exposure to market risks raise concerns about debt sustainability: 18 countries were classified at high-risk of debt distress in March 2018, compared with eight in 2013.
"By fully embracing technology and leveraging innovation, Africa can boost productivity across and within sectors, and accelerate growth," said Zeufack.
This issue of Africa's Pulse has a special focus on the role of innovation in accelerating electrification in Sub-Saharan Africa, and its implications of achieving inclusive economic growth and poverty reduction. The report finds that achieving universal electrification in Sub-Saharan Africa will require a combination of solutions involving the national grid, as well as "mini-grids" and "micro-grids" serving small concentrations of electricity users, and off-grid home-scale systems. Improving regulation of the electricity sector and better management of utilities remain key to success.
Multilateral Development Banks Present Study on Technology's Impact on Jobs
Rapid technological progress provides a golden opportunity for emerging and developing economies to grow faster and attain higher levels of prosperity. However, some disruptive technologies could displace human labor, widen income inequality, and contribute to greater informality in the workforce. Tapping new technologies in a way that maximizes benefits, mitigates adverse effects, and shares benefits among all citizens will require public-private cooperation and smart public policy.
That is one of the main conclusions of a new study, The Future of Work: Regional Perspectives, released today by four regional multilateral development institutions: the African Development Bank (AfDB), the Asian Development Bank (ADB), the European Bank for Reconstruction and Development (EBRD), and the Inter-American Development Bank (IDB).
The study, which was presented at a seminar hosted 19 April at the IDB in Washington, D.C., explores the potential impact of technology in global labor markets and identifies concrete actions countries can take to prepare for the changing nature of jobs and leverage the benefits of emerging technologies.
The Future of Work: Regional Perspectives analyzes the challenges and opportunities presented by artificial intelligence, machine learning, and robotics in what is known as the Fourth Industrial Revolution. Potential challenges include increased inequality and the elimination of jobs, as well as the high degree of uncertainty brought about by technological change and automation. The greatest opportunities come from gains in economic growth that can result from increased productivity, efficiency, and lower operating costs.
The study includes chapters focusing on how new technological developments already are affecting labor markets in each region.
In the case of Asia and the Pacific, ADB research shows that even in the face of advances in areas such as robotics and artificial intelligence, there are compelling reasons to be optimistic about the region's job prospects. New technologies often automate only some tasks of a job, not the whole. Moreover, job automation goes ahead only where it is both technically and economically feasible. Perhaps most importantly, rising demand—itself the result of the productivity benefits that new technologies bring—offsets job displacement driven by automation and contributes to the creation of new professions.
"ADB's research shows that countries in Asia will fare well as new technology is introduced into the workplace, improving productivity, lowering production costs, and raising demand," said Yasuyuki Sawada, ADB's Chief Economist. "To ensure that everyone can benefit from new technologies, policymakers will need to pursue education reforms that promote lifelong learning, maintain labor market flexibility, strengthen social protection systems, and reduce income inequality."
The publication was launched with a panel discussion featuring senior officials of the four regional development banks leading the study: Luis Alberto Moreno (IDB President), Charles O. Boamah (AfDB Senior Vice-President), Takehiko Nakao (ADB President), and Suma Chakrabarti (EBRD President). They were joined by Susan Lund (Lead of the McKinsey Global Institute) and Pagés, one of the co-authors.