Economic competition and competitive practices
Since enterprises are at the frontlines of geo-economic competition, they must learn how to deal with state influence in this field. They need to acquire a global understanding of the business environment and to develop new strategies to tackle stiff competition. In order to bend market rules and beat competition, economic actors developed new aggressive strategies on the model of military knowledge and underground operations.
The new competitive practices are no more aimed at adjusting to or anticipating other enterprises. Their goal is transforming the operating context and subverting the balance of power through imposing a given enterprise's rules on its competitors. The final objective is eliminating competitors or at least preventing them from entering the marketplace.
These practices are based on the systematic acquisition of information and on its use for hostile purposes. In order to pursue innovation, export or acquire more market quotas, it is necessary to understand the business environment and to put in place effective operations. The new economic practices are therefore featured with harsh competition to dominate information platforms. The United States offers many examples of the use of offensive operations to reach commercial purposes.
In this context, companies go beyond the mere search of information. They aim at manipulating the facts through new offensive techniques of economic warfare targeting new markets and destabilizing competitors. Here are some examples of competitive strategies used for hostile purposes: offensive benchmarking (attacking a product through counterfeiting), lobbying, social learning, stretch marketing, (acquiring control through regulation, humanitarian intervention, civil and military operations and economic warfare). These practices date back to the end of the Cold War, when economic and cultural clashes replaced military and ideological conflicts.
Benchmarking consists in a comparative evaluation of services or procedures of the most successful enterprises, studying their strengths and weaknesses and identifying possible actions to match or surpass them. Benchmarking can be used for offensive purposes in order to destabilize competition through reaction tests: an alleged client evaluates all the aspects of the service provided and the weaknesses of the system; in some cases, this person purposely provokes accidents in order to have more time to study the situation. Repeated accidents clearly compromise the image of the competitor and obstruct its activities.
As far as counterfeit is concerned, it is true that copying existing products and improve them is the foundation for progress. However, some companies can decide to copy some products while decreasing their functionality, therefore realizing low quality artifacts that acquire some of the market quotas of the original product. The problem emerges when these counterfeit goods do not respect safety norms and became dangerous for the market, with a negative impact on the company producing the original goods.
Lobbying indicates all practices aimed at influencing – directly or indirectly – political, legislative, regulating actors in order to assert a given economic interest. More and more companies are adopting lobbying strategies to defend and promote their interests. Lobbying itself not only is a reprehensible activity, but its systematic use can turn it into a dangerous weapon for economic and cultural competition.
Social learning is another technique to conquer new markets that consists in an accurate psychological action setting up opinion trends to influence decision-making. Through providing what seem to be purely education services – often addressed to the future leadership of a given country – social learning techniques influence public opinion and installs a dependency relationship with the country providing social learnings services.
Stretch marketing originally consisted in coordinating Chinese family networks for business development in any field. Nowadays, this term indicates a careful observation of 1) a given socio-economic market and 2) the information exchange within a given group of partner enterprises, through which a given enterprise can better exploit its business opportunities. Therefore, on the one hand stretch marketing allows anticipating the client needs through controlling information; on the other hand, stretch marketing prevents competitors from enter the market through the sharing of both offensive and defensive techniques within a given group of partner enterprises.
Lobbying and social learning practices contribute to increasing international regulations that lead to the indirect acquisition of new market quotas. These rules represent a competitive weapon to perform technical-economic dominance practices because they prevent the other actors of the system from operating freely. This can be easily observed on the military level with the imposition of the inter-operability: pursuing a maximized standardization of military materials within NATO countries leads to the imposition of a given product or industry on the others.
Another aspect to take into account is humanitarian intelligence. In recent years, several economic domination strategies to conquer the market of developing countries have disguised as humanitarian and development missions.  It is true that development markets have impressive growth potential and can count on natural resources that the West is interested in. As a result, Western countries continuously engage in humanitarian operations and development project in order to obtain long and medium term economic advantages. Besides NGOs, there are a number of governmental organizations that combine their humanitarian mission with strategies pursuing political and economic goals.
Since developing countries often experience the devastating consequences of war, civil-military co-operations (COCIM) aim at leading the country out of the crisis situation and take care of the needs of the population. However, COCIM operations are often used to conquer the infrastructure market and acquire contracts to provide services and materials for the reconstruction of the country, while profiting from public funding. It is possible to observe that as soon as a conflict ends, companies from all over the world compete to get their share in the reconstruction of the country and they rush there in order to quickly identify its needs and to influence the terms of contracts. In order for this strategy to work, military personnel should be accompanied by experts like doctors, engineers, businessmen, teachers, sociologists, ethnologists etc., that provide a better understanding of the region together with its religious, cultural, and linguistic features.
Lastly, manipulation is also an offensive strategy and it relies on the key role played by the media. Information war can easily build or destroy the image of a given company or country through the planned and targeted use of information and telecommunication channels. Information war is based on using false information both to control and protect information sources, and to prevent the opponent from reacting. These subversive disinformation or propaganda techniques can be easily performed in every communication channel, especially the Internet. In this situation it is important to rapidly react with counter information practices and occupy media space with dominant strategies.
At the present moment in which we witness a real war of knowledge, no company is immune from this kind of competition attacks.
New economic strategy of Armenia: What it offers and misses
Karabakh clan or Kocharyan and Sargsyan governments were able to protect itself from domestic pressure using victory in war in Nagorno-Karabakh and control over it as a source of legitimization. With this strategy they were able to eliminate people's discontent on economic and social problems.
According to 2016 data Armenia's annual emigration rate was 4-5% of the whole population which were the highest in the world. Average monthly pension at the time was $90 and 20% of children under five years had health problems because of undernourishment (Opendemocracy, 2016). Along with these problems illegalities and high level of corruption made economic condition in the country even worst.
However, after the "Four-Day War" in 2016 in which Azerbaijan was able to return some strategic heights along the front, legitimacy of Sargsyan government came under the question. According to Armenian side during the war their military's casualties reached 64 military servicemen, 13 reservists and more than 120 wounded (civilnet.am, 2 April). The obvious superiority of Azerbaijan army in the war de-stabilized political situation in Armenia forming base for "Velvet revolution" of 2018 that lead to change in government.
With the existence of escalated security concerns and constitutional change in 2015, that had to allow Sargsyan to serve as Prime Minister in the new system, population did not tolerated socio-economic problems any more and went to streets to carry out the coup ( hir.harvard.edu, 2018).
Despite good economic development indicators in 2017 (7.5% growth of GDP) Armenia still had high unemployment and undernourishment rates which was the result of high inequality (hkdepo.am, 2018). Along with political issues these significant social-economic problems also played important role in "Velvet revolution".
After coming to power in order to solve economic problems Pashinyan's new government introduced "revolutionary economic program" and adopted by Parliament in February of 2019without support of two opposition parties. Armenian government plans to eliminate extreme poverty by 2023, to increase exports to 43-45% of GDP by 2024 and achieve economic growth at a rate of at least 5% annually(jam-news.net, February 15).
One of the provisions of the document was dedicated to formation of fair, transparent and free business environment. It this provision it was mentioned that one of the key factors impeding economic development is the existence of unfairness and impunity of a privileged class.
Program also puts high responsibility on Armenian citizens as the in discussions of the program Pashinyan declared that effectiveness of this program will depend on how citizens will respond to our call and how many will take advantage of new of opportunities that the revolutionary program proposes (eurasianet.org, February 15).
Despite purpose of revolutionize the economy addressing main economic problems document faced high criticism from different Armenian experts, politicians and activists. Most people criticize the document for not having concrete structure and steps and not outlining mechanisms and sufficient timelines to achieve proposed targets. During the parliament discussions some opposition politicians said that "Abstract concepts do not make an economic revolution" and citizens expect concrete actions which require political will, resistance, and knowledge (oc-media.org, March 2).
Another important criticism is about the approach of the government to put responsibility on citizens. It seems controversial that the people that fought for and elected new government will be responsible if the economic plan will not succeed. In the society where for many years responsibility of economic development and social security was mainly on the hands of government it is difficult to quickly adapt to new call of government. It is hard to imagine that without taking intermediate steps for making society and economic players ready for taking this responsibility the new economic plan will succeed.
New economic strategy also fails to address some of the main obstacles that businesses face in the country. First of all, high taxes prevents small businesses to operate efficiently and to compete with big businesses. Not coincidentally, during the parliament discussions of new economic strategy prime minister of Armenia asked businesses to print cash receipts in order to prevent formation of shadow economy (Arka.am, June 6). If all cash receipts will be printed then it will left most of small businesses without substantial earnings damaging business environment. It is better to decrease taxes before asking and expecting businesses to print receipts for all transactions.
Second unaddressed obstacle for businesses in Armenia is high interest rates of loans that play important role in financing businesses. Without providing necessary financial availability for small businesses it is meaningless to discuss any favorable business environment.
Taking in account that big businesses mostly belonged to Armenian oligarchs which have the opportunity to easily avoid high tax payments using their political power and are capable to pay loans with high interest rates new economic strategy mostly favors them (azatutyun.am, 2018). And within the existence of political problems in the country that threatens power of new government it is not realistic that government will go against these big businesses at least in short term.
Therefore, targets and directions determined in new "revolutionary economic program" are exaggerated and mostly serves for maintaining political stability in short term. If it will not meet expectations and determined targets in medium term it will create social discontent increasing pressure on new government. As the economic problems were one of the main drivers of "Velvet revolution" the effectiveness of new economic plan will play important role in securing political power of new government.
Are alpha dreamers changing the world?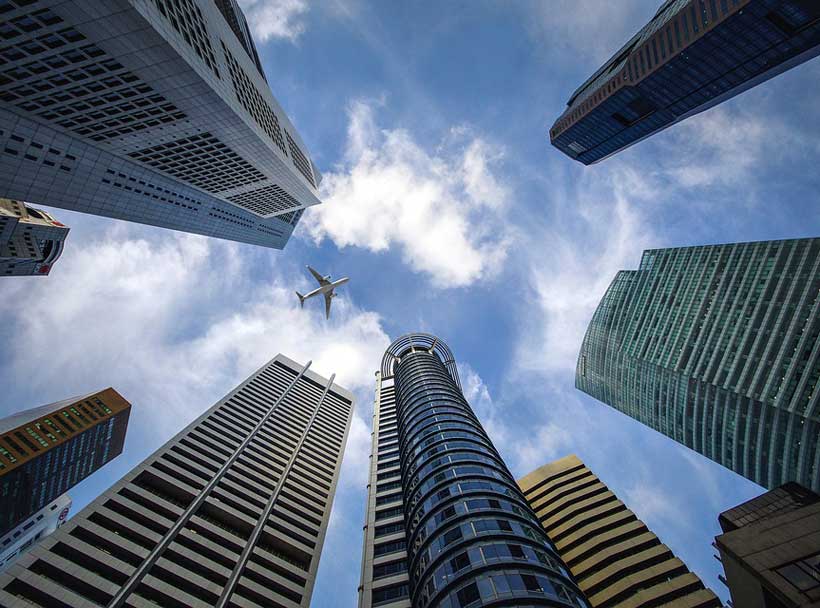 The world of diplomacy needs very special skills to listen and understand the silent messages from the alpha dreamers. Today, a common person on any street of the world is very often more knowledgeable on grassroots issues and truth than their own governments; constant access to live information with accuracy deciphering truth from fakery is a new live and constant training for the new global-age generations Therefore, these well-connected five billion people of the world become alpha-dreamers. . This global interaction is superfast, free, live, and interactive and 24x7x365 global. This is 'alpha dreamer's university'. They are very capable of dreaming a better future, because they are willing to listen, discuss, improve and solve problems for humankind via collaborative synthesizim they are the largest body ever assembled in the history of mankind.
Only after crossing over the horizon, you may see the real new world, embrace diversity and accept collaboration and engage with grassroots prosperity
These dreamers are young and old, big or small; they represent us all. They are from different genders, races, cultures, nationalities and whether rich or poor, employed or unemployed, BUT they are all asking questions about grassroots prosperity. Surrounded by deep silence of the local powers they are asking for intelligent debates. They are creating new survival strategies and aggressively chasing the truth. They will dream of a better future, they know a bit more about each other, because never before has there ever existed such a large global mindshare. They are the world's largest group of constantly connected; they are a silent mindshare and the silent voice of our future. Inaudible still to media and political leadership and they will be the most powerful influencers as the global age takes over. After two millenniums, it is time for the Third Millennia to dream better and create better realities.
Dreams lay the foundations for upcoming realities.
Dreams and decisions with execution become realities.
Dreamers with imaginations develop vision and ideas.
Dreamers see things that others miss.
Looking at today's realities, how far will our civilization go when citizens have unlimited printed money to feel rich, a gun to play mighty, drugs to play zombie, and where perpetual chaos of bigotry is accepted as high-society fashionable living and dogmatic culture as new intellectualism.
Alpha dreamers can find better solutions and will build better sustainable models in order for the world to survive. They have two options; either just survive or emerge with commitment to build a better world. How will all this unfold?
The future of humankind is mental-power driven as muscle-power which will be transferred to machines and technology and as we advance, mental-power will be forced to improve and invent a new higher class of performance while muscle-power will be encouraged to be left for health improvement of the mental-power and overall body, machines will turn into robots and technology into constantly live virtual globally connected landscape.
Every person on earth has mental powers; simply trained by society and culture to not use them, forced to follow a special close and safe agenda-centric curriculum designed to make us deaf and blind with Babble, because mankind's progress repeatedly rejected over quick gains and special interests.
We must learn to unlearn; we must learn to relearn, all in order to see with our minds and not just with our eyes; we must relearn to hear with our consciousness and not just with ears, and not laugh at the world as an obscene-comedy act but embrace it with our hearts and smile with our brains because its natural beauty and harmony will guide us.
The future is all about letting our ideas fly in cathedrals of our own conscious imagination where unlimited knowledge is only a click away, and unlimited global access to five billion Alpha dreamers making pathways to better prosperity surrounds us. The future is what we make of it today, while the rest is just fake news and fake agendas.
Dreamers can see this
The mind has proven its travel throughout mankind, from caves to Mars.
The journey of mind; a tireless, ageless, wanderer, mind is our number one and most precious asset in the world, and never let anybody tell you differently. Realization and mastery of our own craft will allow adventurous travels of our mind and enable it to cross the new global shifts towards new horizons, where a brighter and greener world waits for us. This journey will only be possible if our mind is our friend and ready to travel. Remember, the new world no longer needs our body to sit on chairs, elbows to lean on desks, eyes to watch the clock or fingers to type. Now, all is needed is our mind. What are needed now are smart global age friendly minds, to wander and roam. Create a better tomorrow.
Let's ask some more difficult questions, let's look at the big picture in precise details so other issues will all become clearer.
Four Enlightenments:
Self-Discovery; close your eyes and discover your hidden talents, create supreme performance and become a global age thinker. This will lead to;
Enterprising Journeys; open your eyes and study the global age and indulge at the enterprise level, build and create massive growth. Do something phenomenal. This will lead to;
Grassroots Prosperity; open your mind and lead by example, deploy and create grassroots prosperity, improve surroundings, help teams, share knowledge and create extreme value. This will lead to;
National Mobilization; open your heart and share your authoritative command and knowledge, mobilize and help your own nation and make sure it is moving in the right direction, assist in boosting the national economy. A better future arrives.
Super-power-nations now balanced against with micro-power-nations
When Super power nations start losing their powers to fix the entire world, micro power nations can start contributing to mankind problems. Success is not the overly hedged fake economy rather global harmony, diversity and human development. Can nations ever ignore the hidden talents of their citizenry? Can leadership ever fail to demonstrate their superior skills to help and mobilizes small and medium size business across the nation? Can political agenda ever fail to prioritize continuous self-learning as a way to foster occupational superiority for the nation?
Stop trade-wars and start skills-wars
Trade-wars are mostly failures and proof of poor quality exportability, but skills-wars create superior edge of exportability creating local grassroots prosperity. Nations should avoid declaring trade-wars on other countries and rather first look inside and declare internal skills-wars on their own working-citizenry to improve their performance and capability to stand up to global age trading challenges. In the race of exportability performance, today, no nation can escape internal skills-wars, either compete to win with superior skills and quality or just stay quiet. So, what are the new challenges and what's holding back? On how to transform large scale working-citizenry to stand up to global productivity and competency standards Expothon is setting up series of national debates in selected regions to revive local midsize economies and bring national mobilization of entrepreneurialism as a new global standard.
Art of Incompetency:
In a hyper-accelerated world, understanding incompetency of working masses is an art; identification of this critical void is a new science, mobilization of citizenry to regain new skills is courage and bold national debates to openly face these challenges is global-age leadership. This reality is also about those hidden crossroads; where universities of the world failed the students, ask millions of indebted MBAs, this is where government bureaucracies failed the citizenry, ask billions of taxpayers, and this is where conflict-centric agenda stripped naked the global populace of any intelligent dialogue and this is also where divisive politics and populace thinking are finding fertile grounds. Every minute of the day, around the clock, on the main-streets of the world streaming live to billions are such failed procedures and outdated processes are now the daily topics. Nations must embrace internal skills-wars otherwise they may not be able to handle their own restless citizenry.
Smart nations are awakening. The silent majority is talking, and here assisting them expediently giving them the global-age skills and lifelong learning will enable them to build their own respectable future. The other option is to simply wait for an unfathomable chaos of the restless citizenry.
Advanced Study, available on Google
"Collaborative Synthesizim"- how collaboration will defeat seek and destroy mentality?
"Alpha Dreamers" – how five billion connected dreamers will change the world?
"Technocalamity" – how free technologies will drown standstill enterprises?
"Micro-power Nations" – how will they outsmart super-power-nations on exportability?
"Population-Rich-Nations" – how will they take over established knowledge-rich nations?
State Capitalism: Fortune 500 and Chinese Companies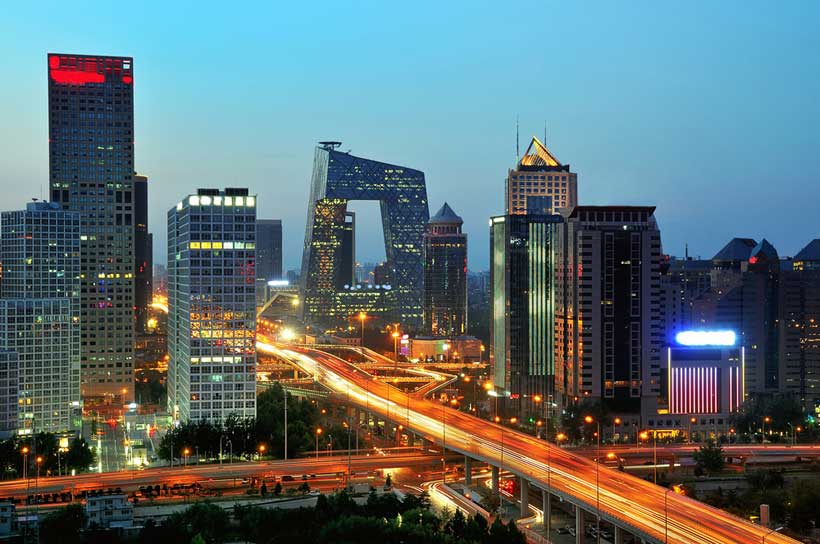 Authors: Tridivesh Singh Maini and Mahitha Lingala*
Fortune Magazine's Global 500 list is noteworthy. For the first time, the number of Chinese companies in the list (119) nearly equals that of the US (121). If one were to add companies from Taiwan (10), the number of Chinese companies (129) comfortably surpasses that of China.
It would be pertinent to point out however, that the revenue of Chinese companies counts for a little over 25% (25.6%) of the 500 companies as opposed to that of the US which accounts for 28.8%.
In the top 5, there are three Chinese companies (all state owned); Sinopec group (ranked number 2), China National Petroleum (ranked number 4) and State Grid ranked number 5). The percentage of State Owned Enterprises in the list has risen from last year (over 80% in 2019 from 76.3% last year).
A number of Chinese banks like the Industrial and Commercial bank of China, followed by China Construction Bank, Agricultural Bank of China were also on the list.
This list, once again reiterates the point, that China's growth has been largely propelled by a model of 'State Capitalism', where state run enterprises have helped China increase its clout globally.
In recent years however, a large number of private enterprises have also emerged like Ali Baba, Huawei, Xiaomi, Oppo, Dashang Group, Ping An and legend holdings have emerged.
Ping An which is a tech giant as well which feeds its data algorithms with data harvested from its close to 200 million customers stood at the 29th place on the list with an annual revenue of $163.5 Billion.Huawei telecom jumped 11 spots from last year and was at 61st place,with revenue estimated at$ 109.03 Billion.Ali Baba witnessed fastest growth jumping 118 spots and was ranked at 182.
State Capitalism vs the model of liberal democracies
State Capitalism has been one of China's major successes, because the Chinese government has no ambiguity in backing mega projects of its enterprises overseas like Twyford factory in the Kenyan Capital, Sunshine group's mining activities in Tanzania, and many more infrastructural projects in the African Continent and other parts of the world. One of the most important investments is that of the Chinese Export-Import Bank provided 85 percent of the funding for the $475 million Addis Ababa Light Rail.
It would be important to point out, that even private companies, a prominent example being Huawei, are not free from Chinese interference. Australia has banned Huawei from rolling out 5G network. Trump who has dubbed Huawei as a national security threat had imposed a 'government blacklist'. Recently, while trying to relax some of the restrictions, the US did state that Huawei was still on the entity list and would need a US government license to buy American technology.
Economic growth in democracies on the other hand is not solely dependent upon state enterprises. The number 1 company on the Fortune 500 list is Walmart. If one were to look at the case of Indian companies which are there on the list, there are two private sector companies while the rest are PSU's. While Reliance is ranked at 99. Oil & Natural Gas Corp (ONGC) a PSU ranks 160, State Bank of India (SBI), Tata Motors, Bharat Petroleum Corp Ltd (BPCL) ranked 275 and Rajesh Exports a private sector company is ranked at 495.
How Chinese companies are benefitting from BRI
A number of Chinese companies (a prominent example being shipping giant COSCO) are seeking to benefit through the Belt and Road Initiative (BRI) .
Beijing has injected massive amounts of capital into Chinese public financial institutions, which make borrowing costs very low as their bonds are treated like Chinese government debt, allowing them to lend cheaply to Chinese companies working on BRI projects. This enables the Chinese companies to outbid their counterparts to due to the inexpensive availability of funds. China's state owned enterprises that suffered a drought for a while, due to the slowing of the domestic market, are getting a push due to BRI as they are now investing in over-sees infrastructural projects. Most of the BRI initiatives have thus far been implemented by Chinese Companies. Right now, 89% of BRI projects have been implemented by Chinese companies, with the main beneficiaries being construction and infrastructure sector companies.
Another Chinese Industry to gain from BRI, is the tech export industry. For example , Haier Electronics which is a Chinese appliance manufacturer has built six industrial parks in BRI countries.
Projects that initially started as merely China funded projects, they were later on leased or taken over by Chinese Companies, one such project is the Hambantota port. The port was built with 85% funding from the EXIM Bank of China, but in 2016, 80% of it was leased to a Chinese company called China Merchants Ports holding company (CMPort) for debt for equity swap.
Indo-Pacific and private sector
While US, Japan, India and Australia have been speaking about an alternative vision to the BRI , through the FOIP (Free and Open Indo Pacific). One of the distinguishing factors of the FOIP can be greater participation by Private players from these countries in connectivity and infrastructure projects.
The Trump administration has been supporting a greater role for the private sector in FOIP related connectivity initiatives.
Commenting on US involvement in the Indo-Pacific, US Secretary of State Mike Pompeo had stated:'….. We want these to be commercially available projects led by the American private sector in a way that benefits the entire region and the world,"
The US Secretary of State during an address at the US Chamber of Commerce while outlining the US vision for the Indo-Pacific (which included 113 Million USD for areas such as Digital Economy, Energy and Infrastructure as well as ) while highlighting the important role of the private sector in the Indo-Pacific stated that US private companies.
The BUILD (Better Utilization of Investment leading to Development) act which received bipartisan support in the US Senate as well as House of Representatives, has helped in creating a new agency the U.S. International Development Finance Corporation (USIDFC) to replace the earlier Overseas Private Investment Corporation (Corporation) which encouraged private companies to invest in Africa. USIDFC is different in a number of ways first its budget is 60 Billion USD as opposed to the earlier 29 Billion allocated for OPIC. Second, it can make deals and provide loans in local currency which makes it more attractive.
Conclusion
The Fortune 500 list brings to the fore many points, one of them being that liberal democracies such as US, Japan, Australia and India, need to come up with an alternative model to that of China's State Capitalism. While the FOIP has lacked clarity, one area where it can improve is to come up with clear aims and objectives beyond countering China (the BUILD act is a positive step in this direction). This will also help counter ambiguity surrounding the versions of Japan and US's FOIP versions. A first step could be roping in private players from US, Japan, India and Australia into infrastructural and connectivity projects and not merely depending on governments.
*Mahitha Lingala is a student at The Jindal School of International Affairs, OP Jindal Global University, Sonipat, India