Thailand and World Bank to collaborate on promotion of digital economy
Thailand's Digital Economy Promotion Agency (DEPA) and the World Bank today agreed to jointly undertake activities that will promote awareness of the Internet of Things (IoT) in Thailand and adopt digital transformation in public and private sectors.
The announcement was made during a seminar attended by more than 150 representatives from the Thai government, international organizations, businesses, NGOs and the media, to launch the recent World Bank report, The Internet of Things: The New Government-to-Business Platform.
"Internet of Things plays a key role in our daily lives. Recognizing the importance of IoT in creating digital innovation that will boost productivity and improve individual lives, the Ministry of Digital Economy and Society (MDES) has endeavored to promote the development of the IoT in Thailand through various initiatives, said H.E. Dr. Pichet Durongkaveroj, Minister, MDES.
"The Internet of Things is not just a hype. We view it as one of the most exciting pieces of technology of the decade, which will help catalyze digital transformation in public and private sectors in Thailand. Therefore, we need to raise awareness of IoT in all sectors by providing a networking forum so we all can meet and discuss opportunities offered by this technology as well as ways to allow IoT work for Thais." said Dr. Nuttapon Nimmanphatcharin, the President and CEO of DEPA Thailand.
DEPA, an operating arm of the MDES, aims to promote the development of digital industry and innovation as well as the adoption of digital technology in all sectors in Thailand. It is entrusted to establish the IoT Institute which will help create a healthy IoT ecosystem in the country. Through this seminar, the Institute marks its first step in promoting the development and adoption of this exciting technology.
"It is a pleasure for the World Bank to partner with Thailand on making digital technologies and Internet of Things work for the benefit of all," said Shabih A. Mohib, the Bank's Program Leader for Equitable Growth, Finance & Institutions, in Thailand.
"IoT has significant potential, but it requires systematic, informed work by the government, private sector, and civil society. I hope this study will help examine the progress made in Thailand and encourage further thinking and discussions among policymakers and the private sector on the social and economic impacts of leveraging IoT applications," said Prasanna Lal Das, lead author of the report.
IoT refers to a digital system involving connected devices that gather data through sensors, transmit it over networks, and generate analytics; in some cases, adapting behavior and responses based on local conditions. Examples of IoT are Global Positioning System (GPS) devices that track and provide real-time transit updates; sensors mounted on lampposts that measure and share pollution data; and smart thermostats, which adjust home temperatures based on people's routine, helping cut heating and cooling bills.
According to the report – the first to examine the progress made by governments incorporating Internet of Things (or IoT) within their functions – many governments are eager to use IoT to better serve people, despite the obstacles of taking initiatives beyond the pilot stage. The business models to sustain IoT infrastructure could be developed further, and the policy landscape could be improved. Policy recommendations include:
Improving the knowledge and familiarity of most government agencies of IoT and its relevance to their immediate functions;
• Translating "hype to reality" and preparing 'toolkits' on how to implement initiatives that include IoT components;
• Disseminating "lessons" from peers, as many agencies are keen to learn about initiatives in other countries, and what had worked or had not.
Youth Calls for Action to Build the Workforce of the Future
Over 400 youth representatives from Asia and the Pacific launched the Incheon Youth Declaration on the Future of Work, which calls upon the international community to invest in more inclusive, large-scale, and market-relevant solutions for youth employment and entrepreneurship.
The declaration, launched during the 6th Asian Youth Forum (AYF6) and coinciding with the celebration of the International Youth Day on 12 August, reflects the shared vision, commitments, and calls to action of the youth to inform future policy strategies and project initiatives to promote decent work. AYF6, with the theme "Building the workforce of the future," was organized by the Asian Development Bank (ADB), Incheon Metropolitan City, Incheon Tourism Organization, Plan International, and AIESEC.
"We at ADB commit to continue investing in youth through our operations, including through our work in education, and in many other sectors we are supporting. We appreciate that the declaration today covers various issues including partnerships, entrepreneurship, as well as environment," said Special Senior Advisor to the ADB President Mr. Ayumi Konishi, who also emphasized that the declaration will help guide ADB in advancing efforts to invest in education and empowering youth as key development partners in the region.
"Incheon will further boost its efforts to support youth employment and startups through various policies, such as the establishment of youth policy organization, cluster for startup incubators, funds, and forum for startups," said Vice Mayor of Incheon Metropolitan City Mr. Jong Sik Heo. Acting President of the Incheon Tourism Organization Mr. Yong Sik Lee also attended the event.
The declaration highlights several key issues affecting youth employment and the future of work and what several stakeholders including governments, private sector, civil society, multilateral institutions, academe, and the youth themselves can do to address them. These issues include ensuring decent work and inclusion; transitioning from education and training to work; fostering youth entrepreneurship; and preparing for jobs of the future.
Youth delegates from 20 developing member countries of ADB have expressed their commitment in carrying out the efforts outlined in the declaration. Ms. Priscilla Caluag, a delegate from the Philippines, shared that the Asian Youth Forum has given her and other young people from the region a unique opportunity to act in ways beyond their own personal interests but ultimately for the betterment of society.
Are Real Estate CEOs missing out on the technology opportunity?
In its 21st annual survey of CEOs from around the world PwC found that technology does not top the agenda for real estate CEOs either as a threat or an opportunity.
Only 17% of real estate CEOs cite cyber threats as a danger to their growth prospects, compared with 40% of all CEOs who took part in the survey.  While even fewer, only 10% of real estate CEOs, view the speed of technological change as a threat to their organisations compared with 38% of all CEOs.
Looking at opportunities only 20% of real estate CEOs said they clearly understood how robotics and artificial intelligence can improve customer services compared with 47% of all CEOs.
Real estate also appears to be a bit behind the curve when it comes to future talent with  just 43% of real estate CEOs rethinking their human resources function to attract digital talent compared with 60% of CEOs overall.
"For most of its history, the capital-intensive real estate industry has had good reason to be slow moving and conservative. But times are changing.  Technology, urbanisation and social changes are transforming how we live, work and play and therefore how we use real estate, meaning business leaders need to be bold and innovative if they will continue to succeed", said Craig Hughes, global real estate leader, PwC.
"Our survey results suggest that real estate CEOs have some way to go if they are to meet digital disruption head on and reap the benefits.  In our view, this process should start through building a more diverse group of talent, including data scientists and behavioural experts, to work alongside their existing talent and build the real estate champions of tomorrow."
Uzbekistan develops forest monitoring system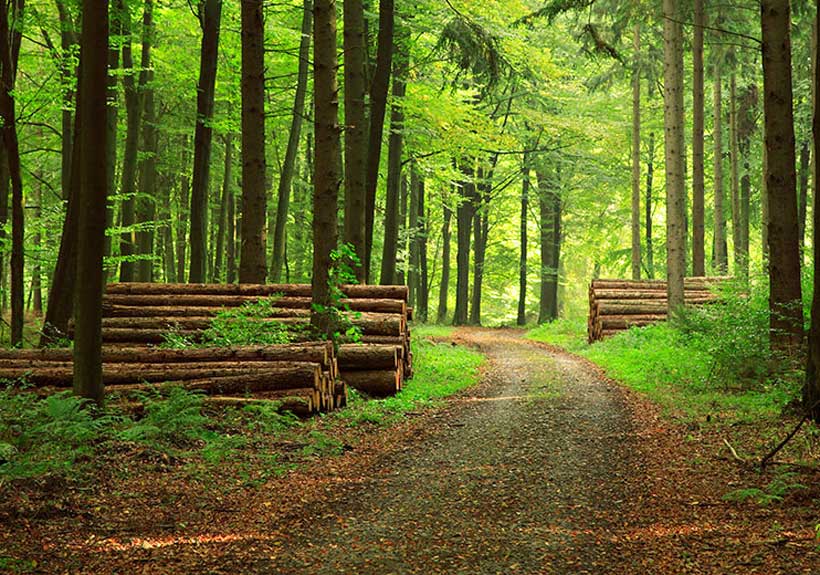 Uzbekistan took another step towards monitoring sustainable forest management in support of the Sustainable Development Goals.
On 8-10 August 2018, more than 30 forestry experts from Uzbekistan, Turkey and the Russian Federation met in Tashkent, Uzbekistan, to review a draft set of criteria and indicators for sustainable forest management developed over the past years.
National forest monitoring systems and assessments are designed to provide reliable information on how forests are managed and used, thus helping to improve national forest policy development, planning and sustainable management.
This was a priority noted by President Shavkat Mirziyoyev during a 2017 address to Parliament. There, he pointed out a need to develop criteria for assessing the effectiveness of state bodies in Uzbekistan.
"Based on this message of the President, the State Committee of Forestry in Uzbekistan is developing this specific criteria and indicator set for sustainable forest management," said Mr. Abduvokhid Zakhadullaev, representative of the committee, at this UNECE/FAO workshop.
The workshop was organized by the UNECE/FAO Forestry and Timber Section  in cooperation with the State Committee of Forestry of the Republic of Uzbekistan and is part of a 3-year United Nations Development Account project designed to support Armenia, Georgia, Kazakhstan, Kyrgyzstan, and Uzbekistan in the development of accountability systems for sustainable forest management.
The UNECE/FAO project has helped to bring sustainable forest management to the political agenda in Uzbekistan. "Having a functional forest reporting system will not only be beneficial for national forest monitoring", said Mr. Ekrem Yazici, Deputy Chief of the Forestry and Timber Section, "it will also enable Uzbekistan to progress on the Sustainable Development Goals and the Global Forest Resources Assessment".
Fourteen criteria are listed in the plan for sustainable forest management in Uzbekistan, covering such issues as forest policy, forest resources, desertification, legal and institutional matters, forest certification and ecotourism.
Moreover, in support of the Bonn Challenge, Uzbekistan has joined the regional effort of the Caucasus and Central Asia to restore 2.5 million hectares of degraded land by 2030. This is another example of the rapid pace with which Uzbekistan is moving forward to address forest-related challenges, bearing in mind that the State Committee of Forestry was established only in 2017.